If you have been into skincare, you would know how essential proteins are for the skin. And keeping that in mind, several skincare products are infused with proteins and peptides. One such product is Drunk Elephant's Protini Polypeptide Cream. As you can see from the name itself, it is a cream enriched with some proteins and polypeptides.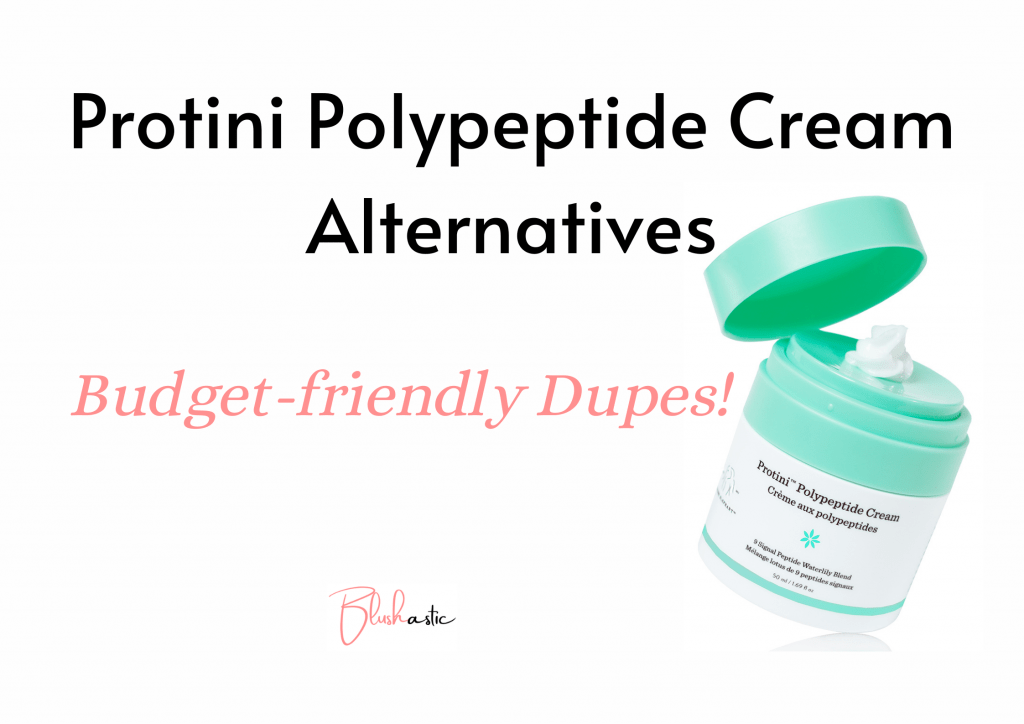 Drunk Elephant's Protini Polypeptide has been the talk of the town, and why shouldn't it be? It has got some excellent ingredients with majorly positive reviews. If you want to get hold of this cream but your budget says no, or maybe you plan on saving some cash, you must look for alternatives or Protini Polypeptide cream dupe. Thus, we heard you and collected some handpicked budget-friendly options for you.
Protini Polypeptide Cream Dupe | 11 Decent Picks
The name Drunk Elephant comes from the myth that says elephants like to eat the fruit falling from Marula trees, which is true. Since these fruits contain some alcohol naturally, people believed that they got the elephants drunk. Considering that marula oil, the brand uses it in its products based on the high contents of antioxidants and fatty acids it has.
The Protini Polypeptide Cream is a protein-rich moisturizer that aims to improve your skin's texture and fight stubborn wrinkles and fine lines. How amazing would it be if a single product moisturizes your skin, fights signs of aging, and strengthens your skin? Well, here it is; this cream right does it all! 
Drunk Elephant Protini Polypeptide Cream. Protein Face Moisturizer with Amino Acids (50 mL / 1.69 Fl Oz)
PROTINI POLYPEPTIDE CREAM. This breakthrough protein moisturizer combines signal peptides, growth factors, supportive amino acids and pygmy waterlily for visible and immediate improvement in the appearance of the skin's tone, texture and firmness.
WHAT IT IS FORMULATED TO DO. Protini's proprietary formula delivers younger, revived-looking skin, almost from the first application. Lines, wrinkles and signs of sun-damage appear reduced; depleted skin feels strengthened and moisturized.
NO QUESTION IN QUALITY. A routine is only as good as its worst product, and a product is only as good as its worst ingredient. Drunk Elephant is dedicated to your internal health and external skin health; "If there's any DOUBT, it's OUT."
SENSITIVE VS. SENSITIZED. When skin is exposed to irritants and sensitizers, damage can be imperceptible and cumulative, leaving it in a reactive mode. "Sensitive" skin is often just skin that has become sensitized over time by harsh additives
MADE IN THE USA. Drunk Elephant doesn't take shortcuts or compromise ingredients to save money. They are hands-on and will stay true to their ethos. Their products are designed, tested, and made in the United States. Drunk Elephant is certified cruelty-free, they have never, nor will ever, animal test or allow products to be tested on animals.
It is blended with some growth factors and nine signal peptides made of amino acids. Some extracts in the moisturizer include Pygmy Water Lily Stem Cell extract and Soybean Folic Acid Ferment Extract that strive to keep your skin healthy, moisturized, and radiant with a youthful glow. 
Pros
The formula is infused with some really good ingredients.

It also contains some ingredients that work relentlessly to reduce signs of aging.

The texture of the cream is non-greasy and silky.

The cream does not have any strong fragrance.

The packaging is air-tight and very hygienic.

Free of essential oils and silicones.

Vegan.

Cruelty-free.

Supports IEF (International Elephant Foundation).
Cons
Expensive.

The formula contains Coconut Alkanes, a common comedogenic ingredient that causes clogging of pores.
Since the Protini Polypeptide Cream is on the pricey side, the below-mentioned are 11 dupes that can save you some money.
The Inkey List Peptide Moisturizer 
Like Protini Polypeptide, Inkey List's peptide moisturizer is infused with peptides. It has a dual-peptide formula that balances your skin's natural oil levels and minimizes wrinkles and lines. All you need to do is apply your serum and then apply this moisturizer, which will work and absorb well.
The Inkey List Peptide Moisturizer, Face Moisturizer for Dry Skin, Reduce Appearance of Fine Line & Wrinkles, Hydrate Skin, 1.69 fl oz
The INKEY List Peptide Moisturizer. A nurturing yet fast-absorbing daily moisturizer with a dual peptide formula, aiming to reduce the appearance of fine line & wrinkles and balance skin's natural oil levels.
Support Collagen Production. With continued use, our Peptide Moisturizer helps to support natural collagen and hydrate skin, leaving skin looking youthful and radiant.
Powerful Ingredients, Real Results. ​ 2% Royal Epigen P5 helps to even skin tone and delay the aging of skin cells while our Hydrating Peptide Solution supports skin's moisture barrier for visibly radiant skin.
How To Use It. Use in AM & PM. After cleansing and hydrating with Hyaluronic Acid Serum, gently apply a pea-sized amount of the Peptide Moisturizer onto the face and neck.
Your Needs, Our Knowledge. We believe that better knowledge powers better decisions. Skincare is a journey, and we are in it together.
The moisturizer contains 2% Royal Epigen P5, a biologically-active peptide that can regenerate and recover skin while making it look smoother and glowy with evenly toned skin. It also contains a 1% hydrating peptide that helps your skin moisturize and radiate like youthful radiance. 
Pros
Packaging is very hygienic; hence, it isn't exposed to bacteria and germs in the air.

Helps moisturize your skin deeply.

Regular use helps the synthesis of collagen.

The formula is non-greasy and does not feel sticky.

It gets absorbed quite fast.

It gives you smoother and firmer skin.

The formula also leaves your skin feeling nourished with peptides.

Comes at a very affordable price.

Cruelty-free.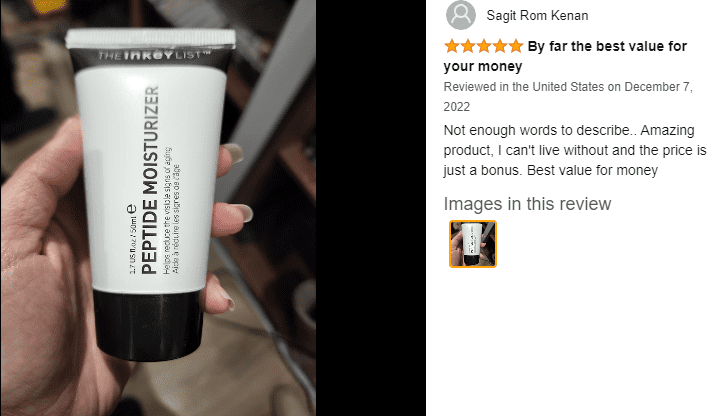 Cons
Some people felt the texture of the moisturizer was thick and got a little challenging to apply.

Can turn out too lightweight and straightforward for dry skin.
Derma E Advanced Peptide & Collagen Moisturizer
Here is another Protini Polypeptide Cream dupe, a dual-action moisturizer that helps you get smooth skin and fights wrinkles and lines with its deep wrinkle formula. So if you want a moisturizer that majorly combats signs of aging or any aging symptoms, this one's for you. It is a power-packed combination of several beneficial ingredients that work on doing their job effortlessly.
Sale
DERMA-E Advanced Peptides and Collagen Moisturizer – Double Action Collagen Face Cream with Peptide Complex – Intense Moisture Day and Night Cream for Women – Natural Collagen Cream, 2oz
COLLAGEN & PEPTIDE COMPLEX: This advanced, double action facial moisturizer is packed with multi-peptides and powerful collagen which is essential for healthy-looking and vibrant skin with smoothness, elasticity and a more youthful appearance.
SMOOTHS & HYDRATES: Deeply moisturizing and conditioning the skin and delivering rejuvenating anti-aging antioxidants, the collagen moisturizer for face and neck reduces the appearance of lines and wrinkles, leaving facial skin looking smooth and supple.
ALL NATURAL FORMULA: Along with plant based collagen and powerful multi-peptides Matrixylsynthe'6 and Argireline, and Pycnogenol, the vegan collagen peptide complex also contains antioxidant Green Tea, calming and nourishing Jojoba Seed Oil and Provitamin B5 to moisturize, smooth and condition.
DAILY SKIN CARE: For best results, apply Advanced Peptides and Collagen Moisturizer daily, in the morning and evening. After cleansing, apply the moisturizing face cream, gently massaging into the skin until absorbed. Enhance the benefits by pairing with Advanced Peptides and Collagen Eye Cream.
DERMA E: Clean beauty products that harness nature's most effective ingredients. 100% vegan and cruelty-free, our eco-ethical skin care products contain no parabens, sulfates, mineral oil, petrolatum, lanolin, gluten, soy or GMOs, and are supplied in recyclable packaging.
Some of the multi-peptides contained in this moisturizer are Argireline and Pycnogenol. If you are into anti-aging serums, you have probably come across Argireline, among the most in-demand wrinkle reducers present today. The peptide present lessens the face tension and relaxes your skin while making it feel super smooth.
Pycnogenol has also been proven to improve your skin's hydration, especially for people with dry skin conditions. The formula also contains strong antioxidants like green tea extracts that are widely known for their skin benefits.
Pros
The formula is infused with powerful multi-peptides that help combat signs of aging.

It also contains plant-based collagen.

The moisturizer contains green tea that provides excellent skin calming effects.

Very affordable, especially considering the number of beneficial ingredients it contains.

It is also infused with some beneficial vitamins along with Jojoba Seed oil.

Cruelty-free.

Vegan.

Free from parabens and sulfates.

Gluten-free.

Recycled packaging.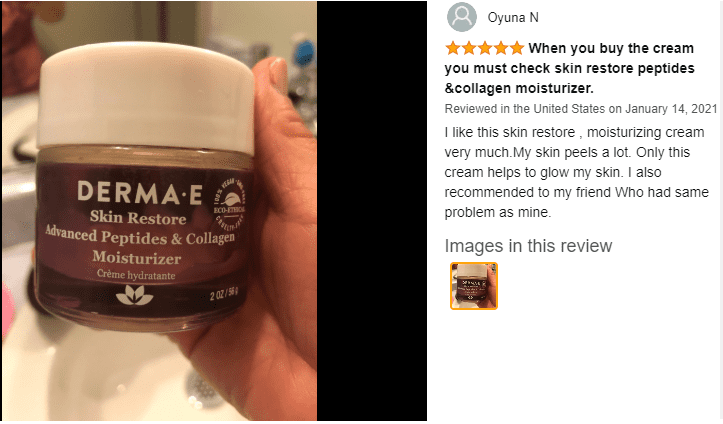 Cons
The lavender scent can be irritating to some people.

The scent can be a downfall to people with sensitive skin.
The Ordinary Natural Moisturizing Factors + HA
The Ordinary has been many people's favorite brand, and why shouldn't it be, considering how successful it has been over the years? The inexpensive Ordinary Moisturizer is the 'Surface Hydration Formula' that helps build a protective skin hydration shield to protect the skin from hydration loss. Like Protini, this moisturizer also works on repairing your skin and moisturizing it.
This Protini Polypeptide Cream dupe moisturizer is made with several amino acids, fatty acids, and everyone's favorite, Sodium hyaluronate. Natural Moisturizing Factors (NMF) isn't just a name put up on the box; it is a collective term for all those substances that make the skin's natural barrier. If this barrier is destroyed, then the NMF helps in repairing it. 
The Arginine in the cream helps provide hydrating properties to the skin. Sodium Hyaluronate, the smaller version of HA, also provides excellent hydration to the skin. The other amino acids present help in building the blocks of your skin.
Pros
Provides a deep moisturization to the skin.

The formula contains several amino acids that help build the skin.

It contains the very famous Sodium Hyaluronate that has excellent hydration properties.

Fragrance-free.

Gets absorbed into the skin quite quickly.

It also contains various skin-conditioning ingredients. 

Affordable.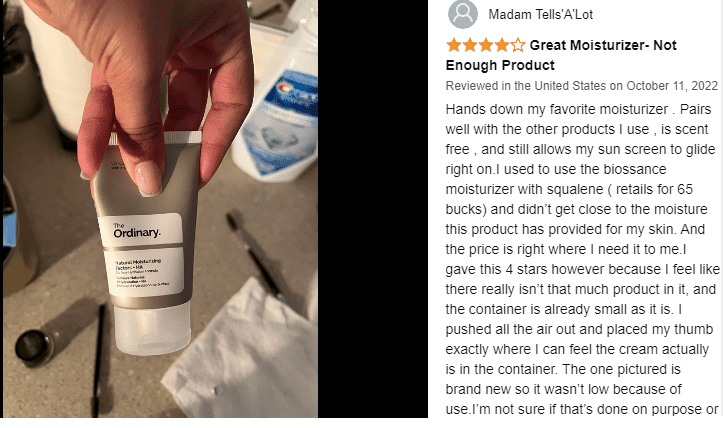 Cons
If you want to combat wrinkles and lines, there may be better choices than this.

The texture and consistency can be too thick for some people.
It Cosmetics Confidence In A Cream Anti-Aging Moisturizer
Considering some of the same ingredients that It Cosmetics' Anti-aging Moisturizer has, just like Drunk Elephant's Protini Polypeptide, it is the best and most affordable Protini Polypeptide Cream dupe. This anti-aging moisturizer fights 10 signs of aging, including wrinkles, necklines, fine lines, pores, texture, tone, radiance, elasticity, plumpness, and firmness. 
Sale
it COSMETICS Confidence In A Cream - Facial Moisturizer - Reduces The Look Of Wrinkles & Pores, Visibly Brightens Skin - With Hyaluronic Acid & Collagen - 2.0 fl oz
HYDRATING MOISTURIZER - Discover the #1 facial moisturizer in America! Confidence in a Cream is a quick-absorbing super cream that helps strengthen the skins moisture barrier, while providing continuous 24-hour hydration.
SKIN-LOVING INGREDIENTS - Our face cream is infused with hyaluronic acid, ceramides, collagen, and peptides to give your skin a supple, healthier, younger-looking appearance instantly and over time.
7 BENEFITS - Confidence in a Cream delivers seven skincare benefits: moisturizes, reduces look of wrinkles, smooths skin, visibly evens skin tone, visibly minimizes pores, plumps look of skin, and gives you the look of glowing skin.
FOR EVERYONE, EVERYWHERE - Perfect for all skin types, especially dry skin. Shop it in travel size, regular, and supersize so you can experience the life-changing results wherever you go!
HOW TO APPLY - For best results, apply moisturizer to clean skin in the morning and evening. Using upward sweeping motions, smooth gently onto face, neck, decollete, and anywhere else you skin needs moisture and rejuvenation.
Like Protini Polypeptide, this moisturizer also has excellent hydration and anti-aging properties. The presence of niacinamide, squalene, and peptide-lipid complex in this anti-aging moisturizer is all about fighting wrinkles and lines to help you get your youthful skin back. It is also infused with hyaluronic acid and ceramides that help provide your skin with long-lasting hydration, so it stays strong and healthy.
Pros
It is infused with excellent hydrating agents that provide intense hydration to the skin.

Gets absorbed into the skin well.

Contains several anti-aging properties.

It helps strengthen the barrier of your skin.

Provides long-lasting hydration to your skin.

The packaging is excellent.

Dermatologist-tested.

Cruelty-free.

Vegan formula.

Affordable.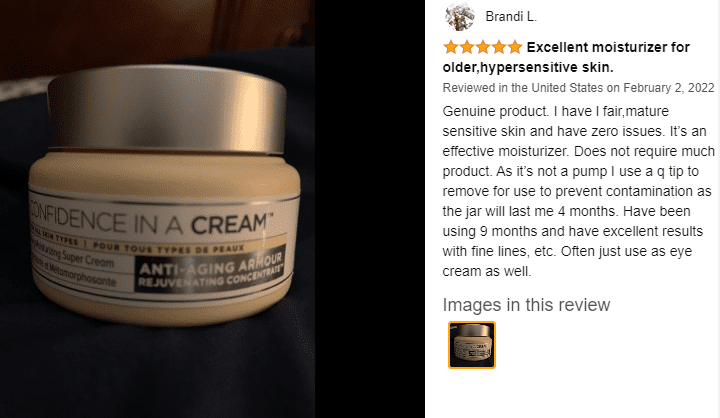 Cons
Some people with sensitive skin experienced unusual breakouts.

The formula contains fragrant essential oils.
Naturium Multi-Peptide Moisturizer
Naturium is a recently launched brand co-founded by Susan Yara, yes, that very YouTuber and beauty guru behind the YouTube channel Mixed Makeup. With clinically effective skin care products, Naturium has its Multi-peptide Moisturizer that helps with the skin's elasticity and helps it look brighter, smoother, and softer.
Naturium Multi-Peptide Moisturizer Plus Ethylated Vitamin C & Panthenol, Hydrating & Smoothing Skin Care, 1.7 oz
MOISTURIZER FOR ALL SKIN TYPES: Our nutrient-dense mid-weight formula is mosisturizing & smoothing for skin and absorbs quickly for lasting hydration.
MULTI-PEPTIDE BLEND: Improves the appearance of fine lines & wrinkles, helps support elasticity and softens & smooths the look of skin.
HIGH PERFORMANCE FORMULA: Peptides consist of amino acids which are the building blocks that make up the proteins in the body. They contribute to the structural strength that helps keep skin plump and firm.
BIOCOMPATIBLE & SAFE: Naturium skincare is formulated with both potent natural ingredients & advanced synthetic ingredients. They utilize efficacious levels of active ingredients, are pH level appropriate, & are thoroughly tested for safety.
CLEAN FORMULATION, NON-TOXIC: Cruelty free, paraben free, vegan, gluten free, fragrance free & non-toxic. Made with the highest-quality botanical, earth & marine-based ingredients combined with non-toxic-to-skin alternatives & advanced science.
The brand uses natural and synthetic ingredients to make its skin care products. Just like that, this moisturizer is infused with peptides made up of amino acids, which in turn help build the structural strength of the skin. This strength makes the skin firmer and plumper. It also contains jojoba oil which is rich in vitamin E and has moisturizing benefits. Squalene in this moisturizer contributes to fighting skin damage and fixes the visible premature aging on your skin.
Pros
It is enriched with various peptides that serve some excellent skin benefits.

It also contains jojoba oil which has antioxidant and anti-inflammatory properties. 

Compatible with skin.

The moisturizer is formulated using high technology to be balanced and optimized to work well.

Fragrance-free.

Does not stick to the skin.

Feels lightweight on the skin.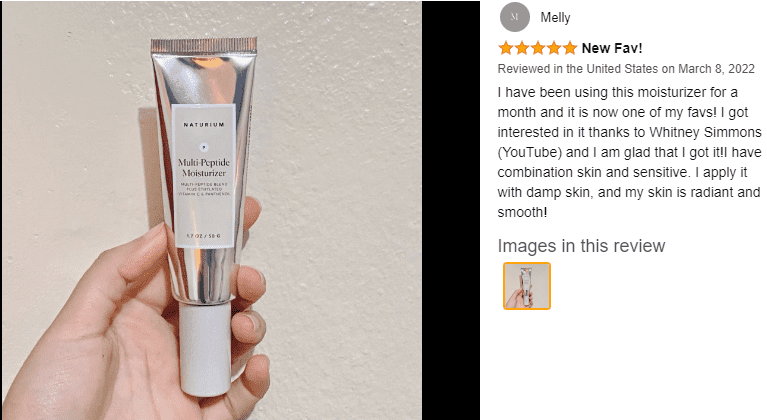 Cons
Some people found the scent unpleasant and odd.

It can be expensive considering the amount offered in the product.
Bliss Bright Idea Vitamin C + Tri-Peptide Moisturizer
While Vitamin C prevents premature skin aging, Bliss Bright Idea's moisturizer is one step ahead with its tri-peptide infusion. As the name suggests, this moisturizer is not only about moisturizing your skin, but it also helps with collagen protection and, in turn, also brightens your skin, well with Vitamin C in it, this had to happen!
With this moisturizer's usable form of Vitamin C, you can experience an impressive boost in your skin's elasticity. Not just that, the collagen in your skin that strengthens your skin and helps in hydration is also protected with this moisturizer. If you know, there's Vitamin C; then you know antioxidants are in the scene as well. These antioxidants help protect your skin from radical damage and help you with the youthful glow you crave.
Pros
It is a vitamin C-rich moisturizer, so you know your skin is already getting a decadent bath with this moisturizer.

The tri-peptide complex in the formula aims to combat various signs of aging.

Your skin feels brightened and glowy.

It also contains green tea extracts that have antioxidant properties and protects your skin from radical damage.

Vegan.

Cruelty-free.

Free from parabens and phthalates.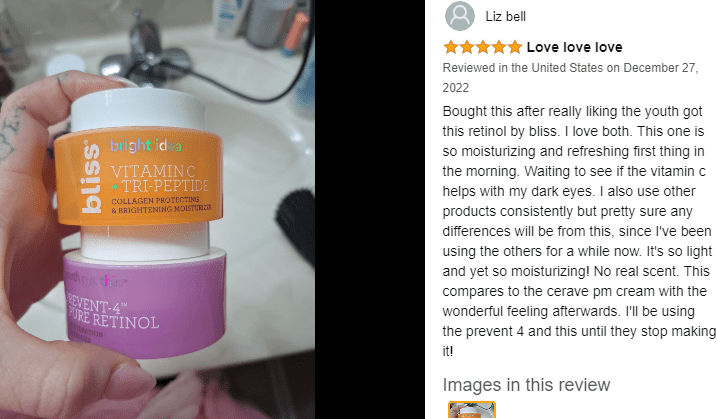 Cons
The orange-citrus scent can be vital to some people.

Only contains a few high-quality ingredients.
DRMTLGY Peptide Night Cream
This dermatologist-recommended collagen peptide cream is all about providing you with the right amount of hydration as well as anti-aging benefits. And with that being done, your skin will feel happier and healthier as it glows more and radiates more, making it an ideal Protini Polypeptide Cream dupe.
DRMTLGY Peptide Night Cream Face Moisturizer. Fragrance Free and Oil Free Hydrating Facial Moisturizer for All Skin Types.
Provides maximum hydration and anti-aging benefits. Your skin will look visibly firmer, more plump, and your fine lines and wrinkles will look less visible.
Dermatologist recommended collagen peptide cream for all skin types, including normal skin, dry skin, combination skin, sensitive skin, and oily skin.
Non-greasy, fragrance-free, oil-free, non-comedogenic formula.
Powerful, clinically proven ingredients: 5 Peptides, 3 Ceramides, Vitamin E, and Allantoin.
Proudly made in the USA, not tested on animals, paraben free, sulfate free, gluten free, and hormone free.
This night cream, just like Protini, is infused with peptides that help boost collagen and tighten the skin. These peptides also give your skin moisture, so it never stays dry and flaky. Another star ingredient in this cream is Allantoin, derived from the Comfrey plant, which is proven to be impressively hydrating and hence becomes an excellent moisturizer. With its anti-inflammatory properties, Allantoin also helps in reducing redness and swelling. It also contains our skin's favorite, Vitamin E, which contributes to your skin's happiness.
Pros
It is formulated to lift as well as firm the skin.

It helps in restoring the health of your skin.

The texture of your skin is improved.

It helps in fighting wrinkles and fine lines.

The cream also helps in protecting your skin from UV rays and other stressors.

Vegan.

Cruelty-free.

Free from parabens and sulfates.

Gluten-free.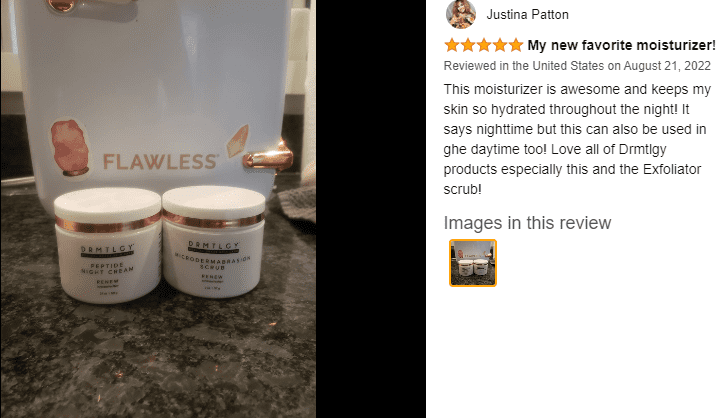 Cons
Certain users felt the cream made their skin break out.

Some people said that it wasn't sufficient for dry skin.
Acure Radically Rejuvenating Whipped Night Cream
Acure's Radically Rejuvenating Whipped Night Cream is another famous Protini Polypeptide dupe that does almost the same job of moisturizing your skin and fighting wrinkles and lines. This night cream also contains some Vitamin C, so you know you will also have skin-brightening benefits! 
Sale
This whipped cream is infused with Ferulic acid, which is an antioxidant that makes a shield and protects your skin from environmental damage. Being the peptide dupe, you know it also contains several plant-based peptides that stimulate collagen and strengthen your skin's elasticity. It also has Marula Seed Oil enriched with antioxidants, amino acids, and fatty acids that keep your skin soft and moisturized. 
Pros
It contains several ingredients like Vitamin C and Marula Seed Oil that have good antioxidant properties.

It is gentle on your skin.

This night cream is infused with several antioxidants along with some peptides.

Affordable.

Cruelty-free.

100% vegan formula.

Free from parabens and sulfates.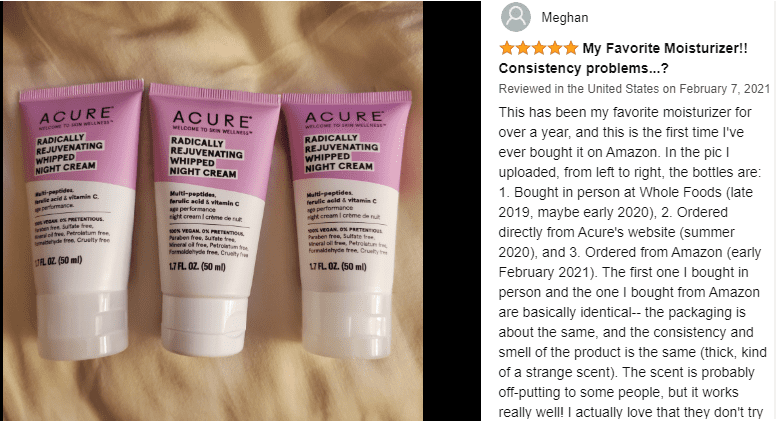 Cons
The texture is quite thick, so it may not be suited for oily skin.

The smell of the cream seemed very unpleasant to some users.
Paula's Choice Nightly Reconditioning Moisturizer 
Paula's Choice is an affordable beauty brand, and with that, the brand's Nightly Reconditioning Moisturizer improves your skin's natural barrier. While fighting the free radicals that damage your skin, this moisturizer also aims to repair your skin to make it feel and look healthier.
Paula's Choice DEFENSE Nightly Reconditioning Moisturizer w/Wild Cherry, Flaxseed, Neem, Sunflower Seed & Marula Oil, Anti-Pollution Night Cream, 2 oz
POLLUTION-FIGHTING, LIGHTWEIGHT HYDRATION: This ultra-sheer moisturizer is powered by antioxidant superfoods proven to strengthen skin's defenses against environmental damage & pollutants. The creamy-yet-weightless formula softens, clarifies, and helps shield skin from the damage HEV/blue light from smart phones can trigger.
Paula's Choice DEFENSE collection was created to address the specific needs of skin is exposed to environmental stressors such as smog, small particulate matter, car exhaust, cigarette smoke, and blue light from digital devices.
Neutralize daily damage and strengthen your skin's environmental defenses with this nourishing night cream as the final step in your evening skin care. Apply after your Paula's Choice facial cleanser, toner, exfoliator, serums, and spot treatments.
Paula's Choice products are made with YOUR SKIN in mind. Whatever your skincare concern, whether dryness, acne, fine lines, or sensitive skin; we've got a treatment line for you. The search for amazing skin care ends here. Finally, you found it.
Paula's Choice Skincare makes products that work. No fragrance, no parabens, no fluff. Just effective, science-backed formulas that target any concern from wrinkles to breakouts.
The moisturizer is a blended mixture of 8 antioxidant-rich superfoods that fight pollution, smoke, or other environmental stressors. A famous antioxidant welcomes this mixture, Wild Cherry extract, which helps keep your skin safe from external damage while providing some anti-inflammatory benefits. Another ingredient present in the moisturizer is Sunflower Seed oil which is non-comedogenic and does not clog pores. It also contains high concentrations of Vitamin E in it.
Pros
The moisturizer is rich in antioxidants.

It also contains Marula Seed Oil that has good skin benefits.

Absorbs nicely into the skin.

Your skin feels hydrated.

You are left with glowy and shiny skin.

It helps in protecting your skin from pollution or smoke.

The products are offered in samples or travel sizes, so you can have better judgment without spending a lot.
Cons
The smell was marked as a disturbing factor by some people.

According to some users, people with sensitive skin can have their skin dried out.
Volition Beauty Celery Green Cream
This Protini dupe, as the name suggests, is made from Celery that smooths out and blurs the flaws present on our skin. If the brand's claims are to be believed, then various skin concerns like clogged pores, wrinkles, uneven skin texture, or even oiliness can be prevented and reduced with the help of this gel cream.
Volition Beauty Celery Green Facial Cream, Half Size - Lightweight Hyaluronic Acid Hydrating Cream - Helps Minimize Look of Pores - Face Moisturizer with Celery Seed Extract, Vegan (30ml / 1 fl oz)
Benefits - Lightweight, gel cream that hydrates, helps control sebum production and visibly plumps skin.
Ingredients - Celery helps smooth & blur; Hyaluronic Acid replenishes moisture; Peptides visibly firm & reduce appearance of lines.
Skin Concerns - Enlarged or clogged pores, oiliness, fine lines & wrinkles, uneven skin texture and loss of firmness.
Clean Formula - Cruelty-free & vegan. Made without gluten, mineral oil, parabens, petroleum, phthalates or sulfates.
Skin Type - Normal to combination or oily skin.
The celery present in this cream provides some fantastic moisturizing effects. With these moisturizing benefits, your skin feels smooth and soft. Additionally, celery is rich in Vitamin A, which helps fight and reduce wrinkles and fine lines. It also contains the hydrating ingredient, Hyaluronic acid, that will never make your skin feel dry.
Pros
The cream gel is infused with peptides that help restore the skin's health.

It also contains hyaluronic acid, so you don't have to worry about dryness or lack of moisture.

The presence of celery makes your skin free from wrinkles and dark spots.

Has a fresh scent.

Cruelty-free.

Vegan formula.

Gluten-free.

Free from parabens and sulfates.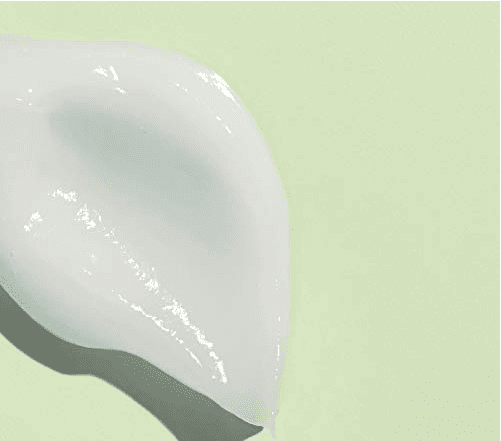 Cons
A little on the expensive side.

It may not be the best option for dry skin.
Mario Badescu Protein Night Cream
Mario Badescu Protein Night Cream aims at softening, hydrating, and nourishing your skin. What's so special about this night cream, you ask? The cream contains Oligopeptide-5, a peptide that improves your skin's elasticity. It's not just about enhancing your skin's elasticity or texture; this night cream defends against aging radicals to give you youthful-looking radiant skin.
Mario Badescu Protein Night Cream for Dry and Sensitive Skin | Anti-Aging Night Cream Formulated with Peptides & Collagen| 1 OZ
ENRICHED WITH ANTIOXIDANT VITAMINS A and E to reduce the appearance of fine lines soothes dry and flaky skin; A formidable face moisturizer duo
SMOOTHING COLLAGEN improves the visible appearance of early onset wrinkles and visibly tightens up the skin for a plump; radiant look
PRESERVE SKIN TONE & ELASTICITY with this collagen cream; It is enriched with ultra-emollient oils to help exfoliate; condition; and smooth the appearance of early onset aging
HOW TO USE - Apply every evening after cleansing and toning; Layer night face cream over a serum for enhanced results
#MBSKINTIP - Remove the day's impurities with MB's Makeup Remover Soap followed by the Chamomile Cleansing Lotion; Apply Special Eye Cream V and then the Protein Night Cream to enrich the skin
The night cream is packed with three main star ingredients, Oligopeptide-5, Collagen and Vitamin A. The Oligopeptide-5 helps boost the production of collagen, which in turn helps increase the skin's firmness. As you already know, Collagen helps strengthen your skin and its elasticity. Vitamin A present does the job of improving the texture of your skin by fighting wrinkles and other sun damage.
Pros
The three 'star ingredients' infused in the cream are known to have excellent skin benefits.

A little product goes a long way.

It works on hydrating your skin.

Vitamin A present in the cream reduces the appearance of wrinkles.

The skin feels nourished and pampered.

Your skin is left feeling very smooth.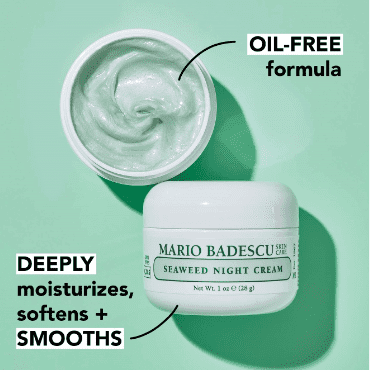 Cons
Very few reviews are available.

The texture of the cream is thick.
FAQs | Protini Polypeptide Cream Dupe
What does Protini Polypeptide Cream do?
Drunk Elephant's Protini Polypeptide Cream is a moisturizer made up of several peptides, growth factors, and some amino acids that aim to improve your skin's texture and make it visibly firm, plumper, and radiant.
Do peptides reduce wrinkles?
Peptides help relax the tension on your face, reducing wrinkles and fine lines on your skin.
Which is better, retinol or peptide?
Retinol is known to improve collagen synthesis, but sometimes this happens with an included dryness of the skin. However, peptides, on the other hand, are generally said to be gentle with your skin and provide good moisturizing benefits compared to retinol.
Closure
Staying physically fit is essential and will make you look younger, but you know what? Keeping your skin fit and healthy is also necessary and will make you look younger. Having hydrated and plum skin is all you need, and do not forget to vanish those wrinkles and lines that make you look older than you are. 
For those reasons, moisturizers like Protini Polypeptide are made to make your skin happy and healthy without losing its youthful radiance. But if you want to go slow with your money, these 11 Protini Polypeptide Cream dupes should save you some time! Serving almost the same purpose as Protini cream, these dupes come at an affordable price (most of them), with some having excellent positive reviews. So keeping that in mind, go ahead, and choose your dupe!
Makeup enthusiast but budget strains? You might like: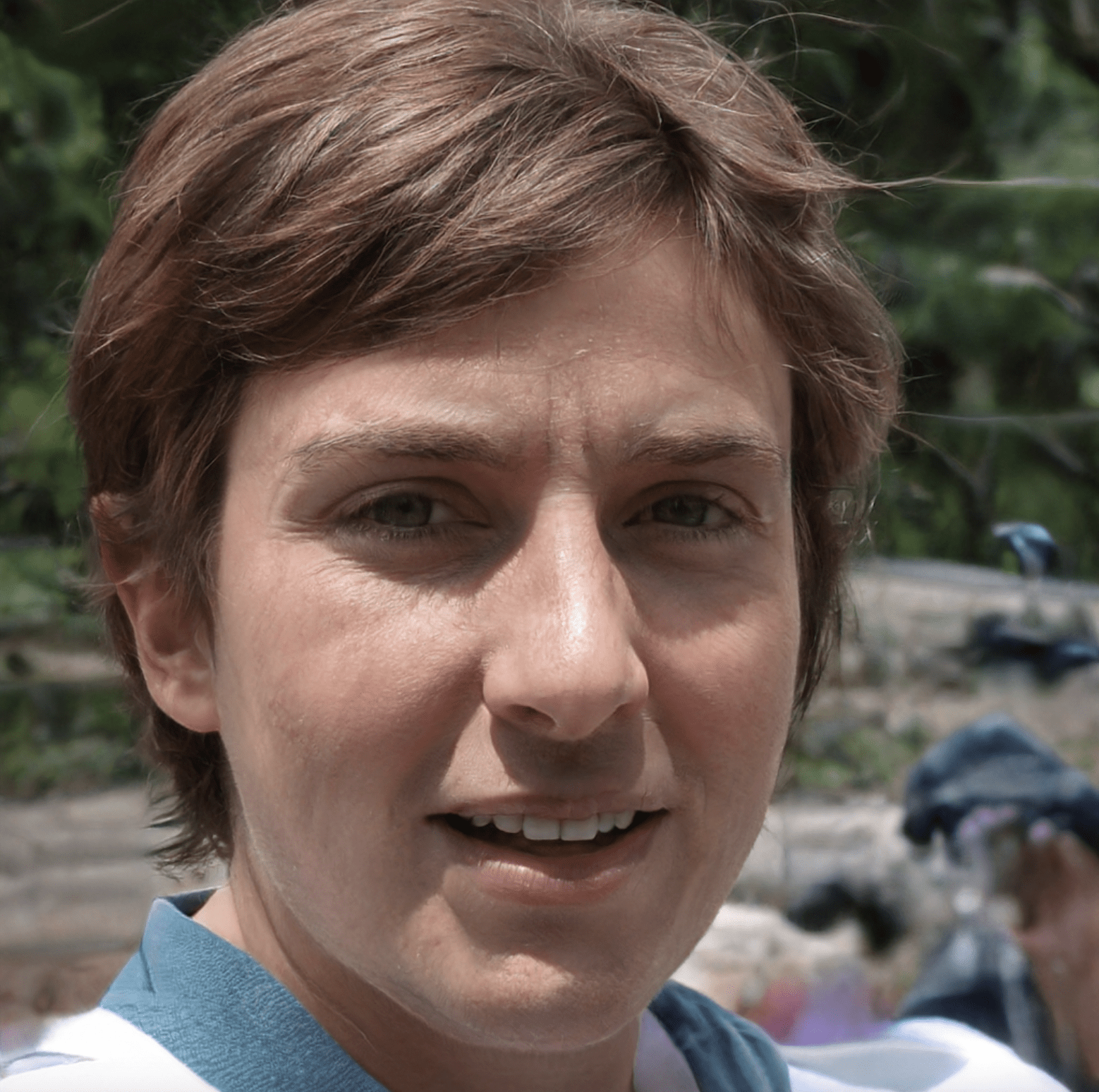 Rebecca is a skilled writer with a passion for makeup and skincare. With years of experience in the beauty industry, she has a deep understanding of the latest trends and products and a talent for creating engaging content that resonates with her readers. Whether she's writing about the latest skincare products or sharing her favorite makeup tips, Rebecca's writing is always informative, entertaining, and inspiring.