Did you also have a phase when you felt like your lashes wanted to be free, so they started dropping out themselves? We have got your back, girl! Trust me, we all have thought about going into the whole eyelash-fortifying serum mode, and by that, we mean Latisse. The brand has made a name for itself in the beauty industry, claiming to offer you luscious and thicker lashes and deliver them.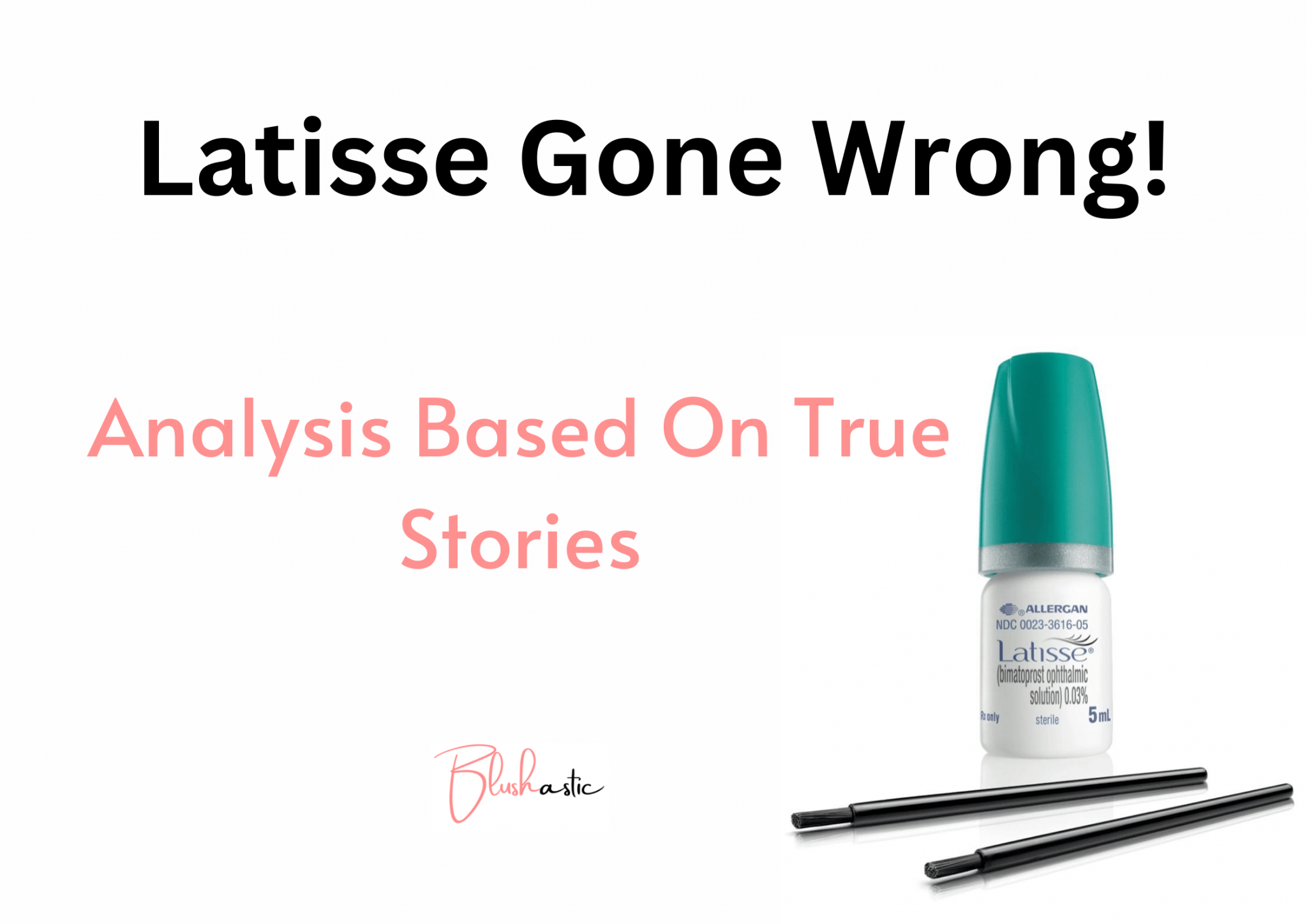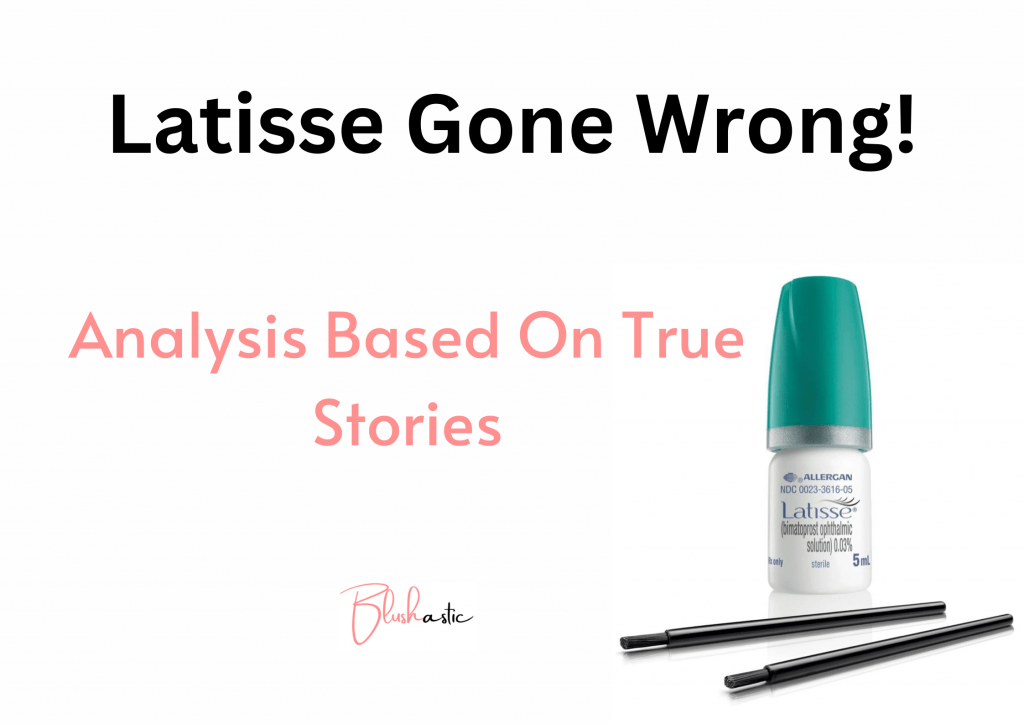 However, all that glitters is not gold. The Latisse eyelash serum fan following is adding numbers to it every day, but so is the pile of its side effects! This detailed guide on Latisse Gone Wrong will hopefully give you some closure on why users around the globe are asking to steer clear of this serum. 
Latisse Gone Wrong | Detailed Analysis
To be on the up and up, we inspected things closely and gathered some spicy scoop. Here are 3 cases from three individuals and their stories about why Latisse was not the right match for them. Let us dig deep! 
Case 1
While fishing out all the Latisse Side Effects, we came across Liz, who shared her journey in her Youtube video with this most sought-after lash serum. Liz mentioned that she used the serum for 2 to 3 years. After some time, she noticed her eyes looked sunken, and her undereye area looked very dark. She kept ignoring these signs because she wanted to enjoy its benefits. When these signs started making her face look unattractive, she decided to stop using the serum. Immediately after she discontinued, her long lashes disappeared. 
According to her, in a year, all the side effects she got from Latisse, like sunken eyes, and discoloration, reverted themselves, and her skin looked normal again. But, there were times when they did not go. In this case, you must always see or consult a cosmetologist. However, Liz strongly recommends avoiding these products and does not encourage using lash serums. 
Case 2
Cynthia O'Connor shared with the NY Times her traumatic experience, which proves the theory of Latisse Side Effects Blue Eyes. Like any other beauty enthusiast, she purchased the serum to amplify the beauty of her lashes. To her dismay, after a few weeks of getting into the application process, she noticed that the serum had caused a purplish hue around her eyelids instead of supporting new lash hair growth. She immediately stopped further usage. However, the skin discoloration remains visible. 
She further explained that she got the product from her facialist, who did not consider asking Cynthia about her previous medical history. This is a significant reason why the brand stresses upon getting the serum, only under a prescription.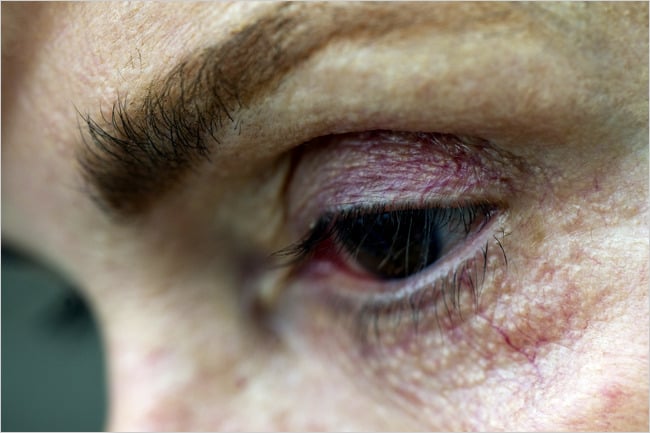 Image source: The New York Times
Case 3 
9 out of 10 women want to grow darker and fuller lashes on any day. Luckily, the advancement of the beauty world has shown that this dream can be achieved. Katelyn Gambler had some similar hopes when she hopped onto the whole excitement of Latisse and its benefits. She used the product diligently for a month to avoid missing out on any improvements.
After that, she started noticing that her eyes felt a bit irritated, and she felt constant dryness in those areas. She was aware that it was because of introducing a new cosmetic product in her regime, and she stopped using the solution for a week. During that week, she expressed that her eyes felt normal again, with no agitation. When she started using Latisse again, the irritation and itchiness returned! It was then she knew she had to quit things! She said, "As soon as I restarted, I felt the irritation come back, and that was when I knew I should probably quit Latisse."
Kate even posted her Latisse experience on her blog, and the post was flooded with comments from individuals who had experienced the same and some different trouble with Latisse. Gambler expressed that she was happy that the serum helped thicken her lashes but did not add any hair growth. If it were not for the irritation, she would have gladly continued having this solution on her top shelf!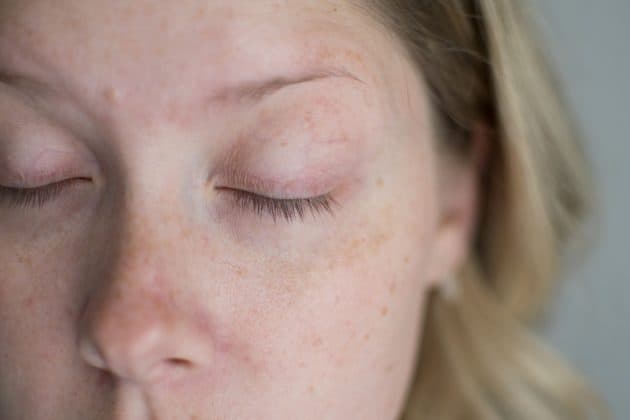 Before using Latisse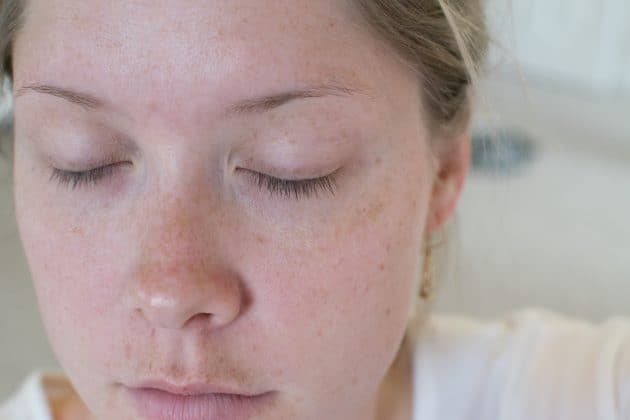 One month after using Latisse
Proven Side Effects 
Latisse might be the lash savior, buts it's better to get your facts right before you dive into the sea of bimatoprost ophthalmic solution. The brand understands, ideally, your wellness and cares for its customer base. For this primary reason, it has come forward to shed light upon certain aspects of its lash-enhancing serum if things go south. In simple words, Latisse Side Effects are real and happening to many users worldwide who have taken a liking to this beauty. 
When the company conducted clinical trials, 4% of users complained of experiencing an itchy sensation around their eyes. Some also reported redness and irritation. 

Other common side effects can happen to you near the application area. This includes darkening of the skin, irritation in the eye, dryness of the eyes, and redness of eyelids. 

The skin of your eyelids may be darkened, which cannot be reversed even if you stop using the serum. 

Long Term Side Effects of Latisse may enhance the brown iris pigmentation, which is permanent. Although changing the color of the iris is rare, it has happened.

If you use the serum excessively, that is more than required; users may experience hair growth in areas of their skin, even where the serum is not touching.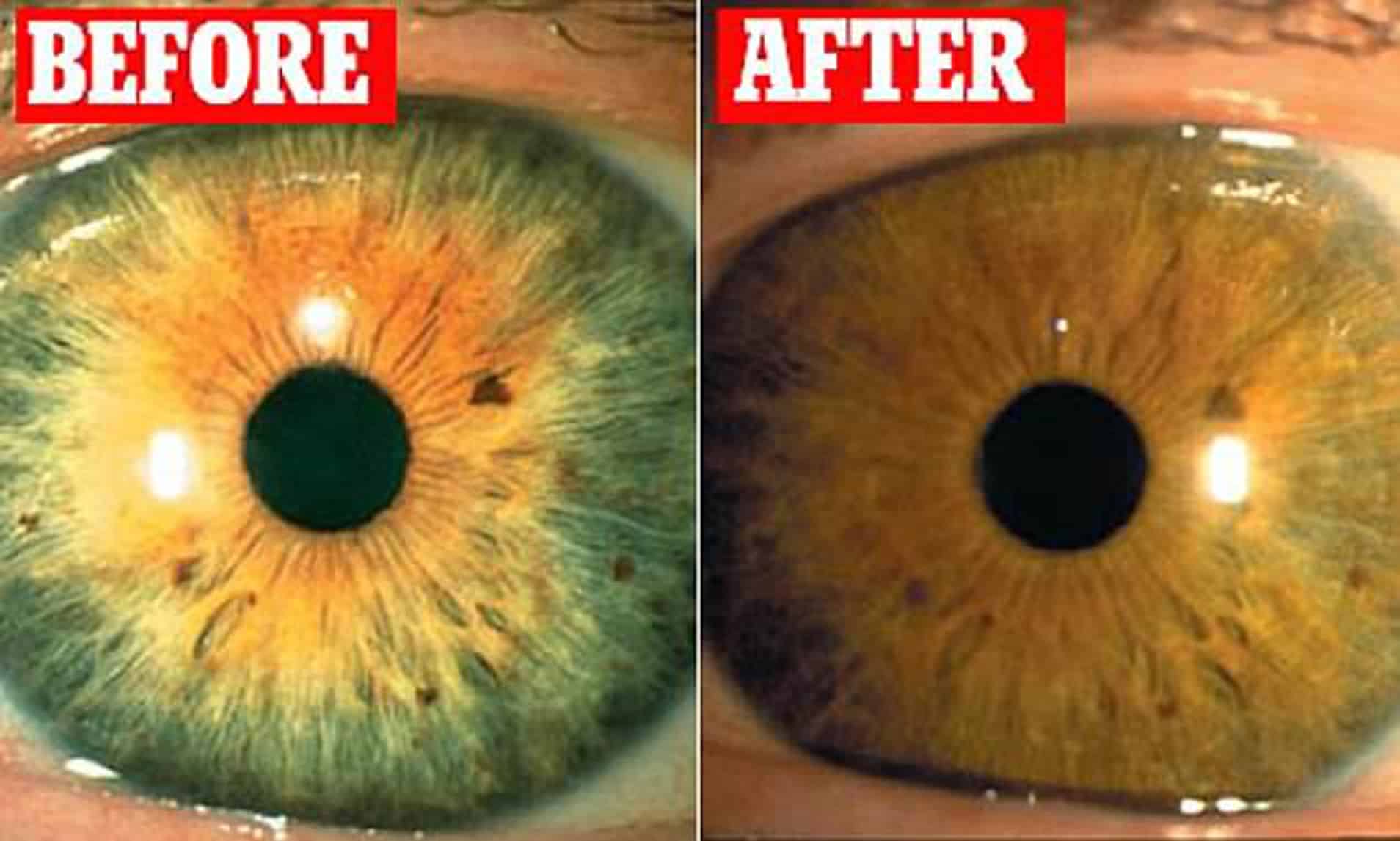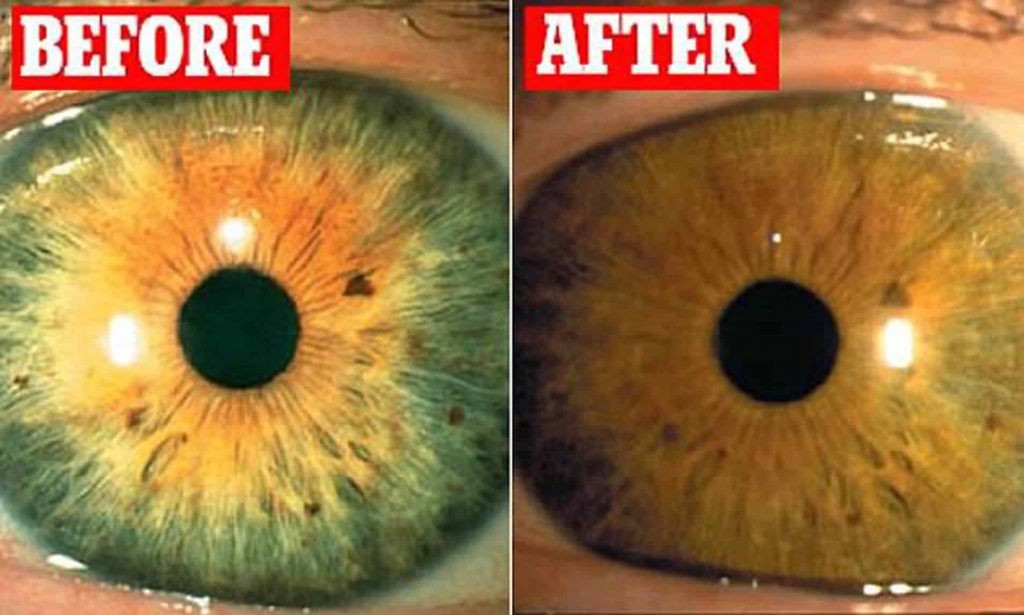 Image source: Daily Mail
Latisse Side Effects Sunken Eyes can be very painful and ugly if one handles things carelessly. According to

sources,

If you already have some inflammation and use Latisse on that, Intraocular inflammation may occur. 

Latisse is known to disturb the fluid pressure in the eye, which can lead to buildup in the macular area, leading to macular edema. This can further impact a person's vision if not treated correctly.  

Although the FDA approved the serum, an ingredient called bimatoprost has stirred a lot of panic among users. Some

Latisse reviews

also point out that incorporating the solution into your daily routine can cause increased sensitivity to light. 
Latisse clearly states that if you experience discomfort in your visual activity, infection, trauma, ocular reactions like conjunctivitis, or eyelid problems, you should immediately seek help from a certified physician. 
Worth the risk?
Lashes that look darker, bolder, longer, thicker, and voluminous are undoubtedly incredible, but the weight of the cons of Latisse might get heavier. If not, are you willing to live with dark eyelids and a change in your eye color for the rest of your life? Imagine if you already have emerald green eyes that could tempt anyone. Is it okay if it changes its color the next day? If you think you won't have any regrets, hop on for a ride! However, if you can compromise, you must put some thought. Incorporating some homemade DIY things might get you those dreamy lashes back! 
It's the internet age, and no one likes to stay tight-lipped anymore about the new products they tried, their benefits, or their lousy episode with them. Latisse believes safety comes first, so it has enlisted special warnings on its official site, which mentions this globally-loved product's dos and don'ts. Make sure you dont apply the formula on your lower eyelid at any cost. If you are using products like LUMIGAN solution, elevated intraocular pressure (IOP), or if you have previous history with the same, then make sure you use Latisse serum under strict supervision from a professional to guide you on your journey. 
Final Verdict 
Eyes are the window to one's soul. Imagine if your soul looked like it hadn't had any sleep, black and sunken deep into its socket. Terrifying would be an understatement here. We know you like amping up your beauty and adding those extra layers of sophistication to yourself, but are you ready to face the harsh downside that Latisse brings? Of course not. Living and breathing with darkened eyelids, puffy under-eye bags, and irritation you can't even hide with tons of makeup will get ugly after some time.  
However, the heart wants what it wants. If you are too desperate and want to get into the fever of eyelash serums and their potential perks, you are not stopping! This might turn into a blessing in disguise. Oh, and remember to take a prescription! 
I'm Sarah Abraham, the founder and co-author of Blushastic.com and a professional makeup artist. Beauty is more than just skin deep, and that's why I'm passionate about sharing my knowledge and experience to help people feel confident and beautiful on the inside and out.
Whether it's skincare, haircare, or fashion, my goal is to empower women to feel their best. With my expertise in the beauty industry, I strive to provide practical advice and tips that are accessible to everyone, regardless of their skill level or budget.