We often don't compare the leading skincare brands thinking they're the same. Suppose you are going to spend money on anti-aging skincare or just your regular daily routine. If you don't have a spending limit, you must make sure you buy the best product. This can improve your skin as it strives to make it look healthier. There are many famous brands out there that are similar in the build.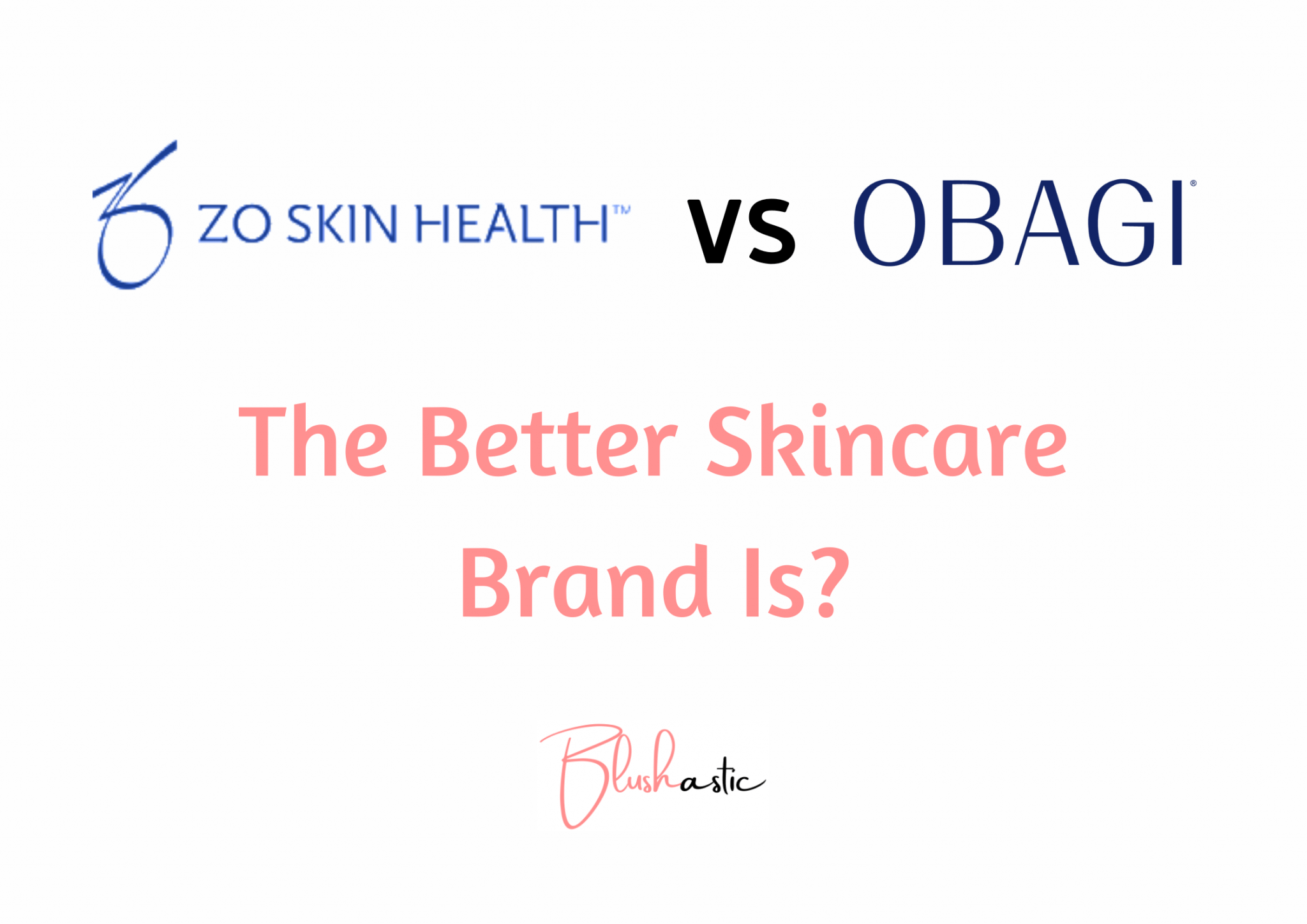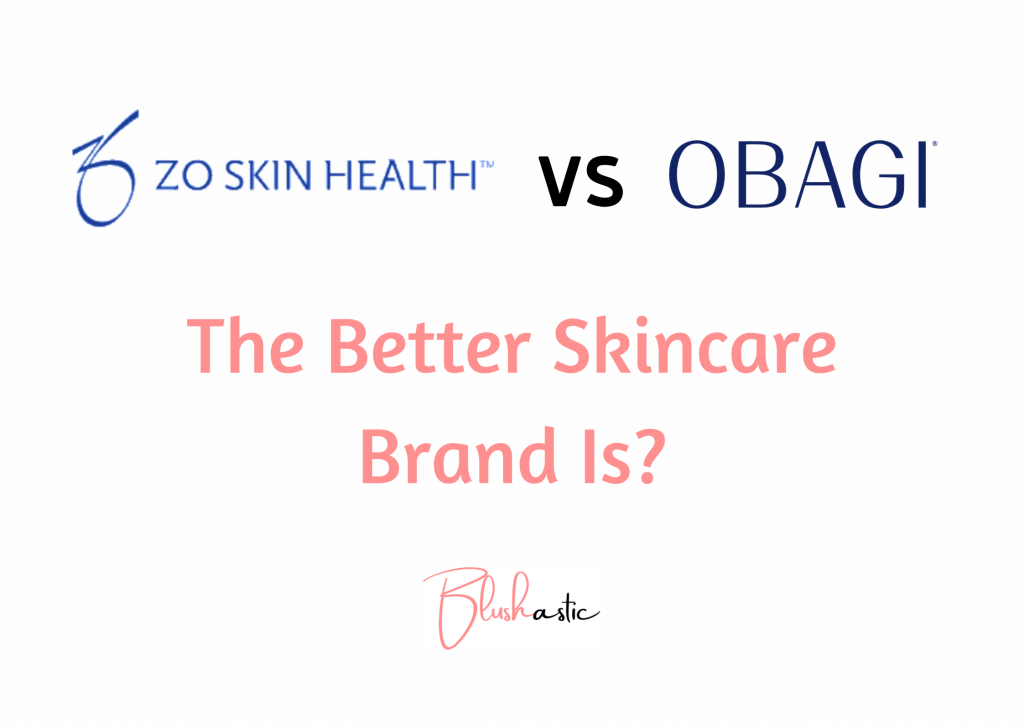 Most of these brands have a similar function as they target anti-aging or other skin issues. There can also be spot correctors that can target a specific problem, and you can see effective results in a matter of weeks. Two major brands that are in tough competition are Zo Skin Health VS Obagi. They have an interesting similarity between the formula and the function. Let's find out which one is better for the lot.
Zo Skin Health VS Obagi | Are they the same?
There is a fact about the brands that some people forget about. They are both very well reputed, but their founder is the same. Dr.Obagi is the founder of both brands. Obagi was founded in 1988 by Dr.Obagi. After about 9 years, the doctor sold his company. He sold his company in 2006 and founded Zo Skin Health. The primary intentions of the brand were to treat anti-inflammatory agents, DNA repair, barrier function enhancement, and non-hydroquinone pigment control.
The skincare market is flooded with many brands which use the same ingredients. These two brands are also very similar; they are made for anti-aging repair in your skin and make your skin more healthy. These brands, just like others, have a kit for targeting skin issues. We need to measure the brands' specifications and their products' effectiveness.
Zo Skin Health Products
Obagi Products
Ingredients | Zo Skin Health VS Obagi
Both products target anti-aging issues and can reduce visible signs of aging. It can be refreshing and nourishing for your skin. It makes your skin look healthy and improves the texture of your skin.
Zo Skin Health
Some of the primary ingredients used in Zo Skin Health's products are as follows.
Glycerin and Alcohol are some of the common ingredients. Glycerin is hydrating and builds a moisture barrier for your skin. It can lock in moisture in your skin. Vitamin C in it can prove that it can brighten skin. Alcohol can be positive as they reduce the pore size, and it can help you smooth your skin. They can also tighten your skin, and the decreased pore size can be beneficial for pouring the oil from the pores.
Salicylic and glycolic acids can be essential in your product as they can be the primary ingredients for cleansing your pores and removing dead skin cells from the surface of your skin. Mandelic acid can brighten your skin.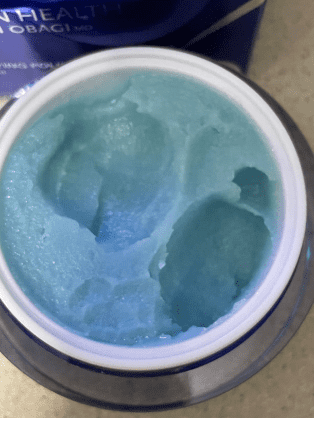 Disodium acetyl glucosamine phosphate can be beneficial for reducing the appearance of signs of aging. It can ease dryness, fine lines, wrinkles, and dehydration. Red ginseng extract can reduce signs of aging and promotes collagen production. It can tighten your skin and make it firmer. Vegetable protein can attract moisture from the surroundings as it is an emollient. It makes your skin feel hydrated and plump. It improves the texture of your skin and makes it softer.
Tetrahexyldecyl ascorbate is a vitamin C ingredient that can enhance your skin and complexion. Jojoba esters can successfully clean your pores and exfoliate dead skin cells. They are also moisturizing and softening for your skin.
Obagi Skin Care
Oat amino acids and aloe are some of the primary ingredients in one of their products. They are rich in protein and lipids that make up the skin. They add moisture to your skin which helps your skin heal. It can also soothe your skin and protect it. Aloe vera has the unique ability to keep your skin moisturized and hydrated. It can ensure enough moisture in your skin.
Arbutin has been used for brightening dark spots and keeping your skin even toned. It can brighten your skin tone and make your complexion better looking. It can lighten the dark areas of your skin. It can reduce scars and give you a lighter complexion.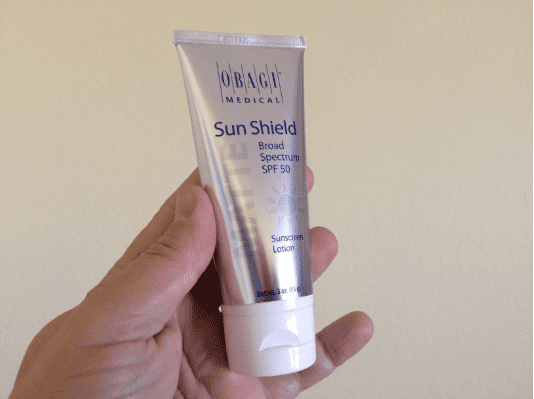 Phytic acid and hydroquinone are another set of ingredients. Phytic acid can be beneficial in cleaning pores and shrinking them. It can also brighten your skin while playing a significant part in cleansing your pores. Hydroquinone can be considered a depigmentation agent. It is a lightening agent that can treat dyschromia, such as melasma, chloasma, solar lentigines, freckles, and post-inflammatory hyperpigmentation.
AHAs are generally used for exfoliation and are present in some products. They can also visibly brighten your skin. They also help in boosting collagen production in your skin and promote more blood flow to your skin. This can improve overall skin health and reduce discoloration.
Similarities and Dissimilarities
One of the significant similarities between the two brands is the founder. Dr.Obagi is the founder of both brands. Obagi is a much older brand, and many women have trusted it over time. They are loyal to the brand and are used to it now. However, Zo Skin Health is a newer brand with comparatively fewer users than Obagi. Most of their products are the same in terms of what they do in their functions.
Zo Skin Health has a fresh perspective of things, and they have introduced newer ingredients in their products. If we compare the exfoliating polish from Zo Skin Health and Exfoderm from Obagi, we can compare the similarity. It cleans your pores and removes all the dead skin from your skin surface. The ingredients are not similar, but the function is the same.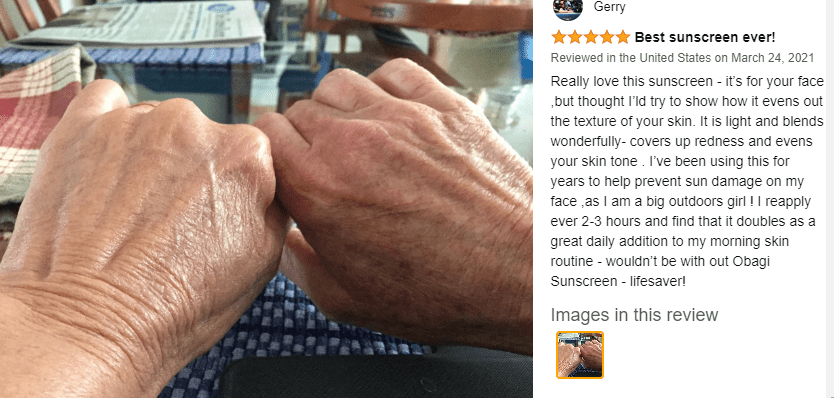 Zo Skin Health is much cheaper and affordable compared to Obagi. Obagi is a little expensive, but that can be because the brand is old. Both brands have a chemical or AHA serum. They help in fading away dark spots and correcting discoloration on your face. It can also help in hyperpigmentation on your face. Zo Skin Health has a vitamin C activating serum that brightens your complexion and gives an even tone to your face.
Obagi also has a similar product, Professional C serum which can do the same. The range of Zo Skin Health is limited, but Obagi has a much more extensive range of products. However, most of Zo Skin Health's products are inspired by Obagi products.
Zo Skin Health VS Obagi | Pros & Cons
Zo Skin Health
Zo's exfoliating cleanser can give your skin good exfoliation and remove all the dead skin cells. It gives your skin a very smooth texture and can improve the surface of your skin.
The cleanser makes your skin look healthy and improves moisture retention. It also gives you an even texture and toned complexion. The cleanser can give your pores a thorough cleanse. This process removes all the extra oil and sebum from your pores.
The exfoliating polish is responsible for cleaning your pores thoroughly and reducing the pore size. Skin feels smooth and soft throughout the process. This also contains exfoliation qualities and removes all the dead skin cells from the surface of your skin. It can unclog your pores and retain moisture in your skin.
The product, known as the oil control pad, is straightforward and feels soft against your skin. They won't harm your skin in any way and are gentle on your skin. They also make your skin look shiny and healthy. They come 60 in a packet and are value for money. The anti-aging serum can reduce the visible signs of aging and improve the texture of your skin.
It can also improve the flexibility and firmness of your skin. The serum is lightweight in texture and stimulates collagen production in your skin, skin tightening qualities, and reduces saggy skin.
This happens because of the increased moisture in your skin which has healing benefits.
It can reduce the damage to your skin by external stressors. The Vitamin C activator can brighten your skin by reducing dark spots or other skin issues. It visibly improves your complexion because of the presence of Vitamin C. It can also give your face an even skin tone and better skin texture.
Drawbacks
These are some of the things that many customers did not like in this skincare range.

Some of the reviews say that the exfoliation qualities can be too harsh on your skin and disrupt the natural barrier of your skin.

People also say that some products can make your skin very dry.

Some of their products are very expensive.

According to reviews, some of their products don't smell very good.
Obagi Skin Care
The unique quality of Obagi's cleanser is that it can remove makeup too. It can cleanse your skin well and unclog all the pores. It removes oil and other saturated material from your skin but does not strip away your skin's natural moisture. The toner provides a lot of benefits. It can reduce dark spots and other imperfections in your skin. Your skin's complexion also gets better. It reduces the melanin secretion in your skin, making your face look even toned and balanced overall.
They also have chemical exfoliators, and AHA exfoliators care for your exfoliation needs. It can strip away all the dead skin cells from the surface of your skin. This makes the potential for newer and healthier skin to perish. Removing dead skin cells can also give you a brighter and better complexion. This also works on your dark spots as it makes them lighter in color, which does not make them visible anymore. They also contain antioxidants too, which can protect skin from radicals.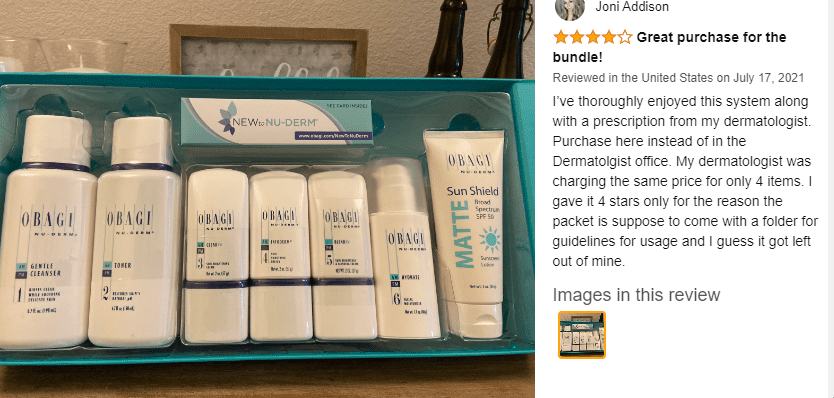 They also have a broad spectrum sunscreen. It contains SPF 50 and protects your skin from harmful UVA and UVB rays. The product has an elegant matte finish and does not feel greasy on your skin. It does not clog your pores and cause any breakouts. Most products take care of the visible signs of aging on your skin.
They are fine lines, wrinkles, saggy skin, and hyperpigmentation. The most important perk of using this skincare range is improving your skin quality. It feels smoother and softer. There is a drastic change in your skin's complexion and radiance. It starts feeling healthier, more arduous, and tight.
Drawbacks
These are some of the cons of using Obagi Skin Care products.

According to reviews, some of their products don't have the right consistency. Some women did not like the smell of the products.

Some users said their products triggered their acne and had a breakout.

Some women also said it takes a long time to see noticeable results.

Products are costly, and reviews say they are not worth the price.
Customer Feedback | Zo Skin Health VS Obagi
Annie's thoughts on Zo Skin Health were, "I have been using Zo Skin Health products for a while now, and I am delighted with them. Their exfoliator removes all the dead skin cells on your skin surface and reveals brighter skin. The products imbibe a dash of moisturization in your skin and hydrate your skin all day. One of my favorites is their oil control pads. They are perfect for women who have acne.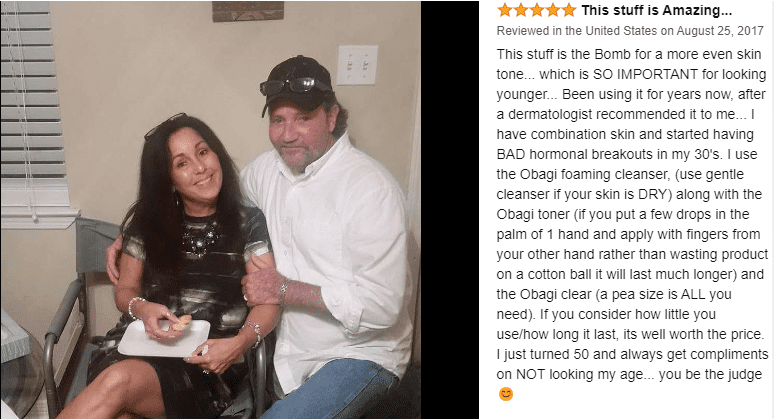 They help with acne and soak up all the extra oil in your pores. My skin texture has improved visibly, and I have seen a lighter complexion in the last two weeks. Their cleansers are thorough and cleanse your pores well. Zo Skin Health products are very suitable for women having acne issues. They can reduce the frequency of your breakouts and improve your skin quality. You can expect a brighter complexion and softer skin as visible results."
Melinda commented about Obagi, "My mom used Obagi Skin Care for a long time. She always suggested that I start using it sooner in my life. Once I started, I didn't want to stop. I was a lazy person who couldn't follow a skincare routine. However, I can follow a rigid skincare routine now because of the efficiency of Obagi products. I have dry skin, and their products suit my skin. They have improved the texture of my skin, and I have a brighter complexion after using their products for a week.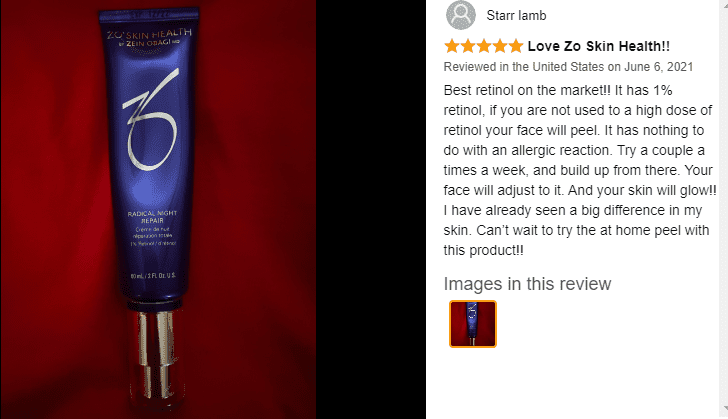 One of my favorite things about the brand is that none of their products strip off your skin's natural moisture. This makes my skin feel soft and supple after applying each product. It can reduce the appearance of dark spots and signs of aging. You can rely on their moisturizer for everyday use as it contains SPF. I started using their products only for the complexion perks; trust me; I redeemed them all. If you want a brighter complexion, this skincare range can benefit you most."
FAQs | Zo Skin Health VS Obagi
Is Obagi the same as Zo?
Obagi and Zo Skin Health are two other companies. The owner of both companies is the same. Dr. Obagi is the owner and started Obagi a long time ago. It is a company name that your mother would know very well. He recently started another company named Zo Skin Health. The companies are very different, although most of their products and functions are the same. Zo Skin Health is above your average skin health store and has a premium feel.
Is Obagi medical grade?
It might surprise you, but Obagi is a medical-grade brand. They have a wide range of products that offer various benefits. Most of their products tackle aging, skin damage, hyperpigmentation, acne, and sun damage. They can improve your skin quality and the texture of your skin.
Why did Dr. Obagi leave Obagi?
Dr Obagi left Obagi in 2006. The reason was given because he had some goals when he started the company. He left the company when he understood that the company was going away from his plans. He started a new company in a matter of a year and named it Zo Skin Health.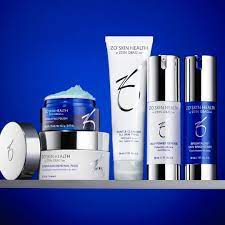 What are Zo Skin Health's side effects?
Some of the well-known side effects that Zo Skin Health products have encountered are as follows. Some women reported redness, flaking, and irritation in the first few weeks of using their products. This can happen till four weeks of use. After using it for a time, it starts giving you results and visibly improving your skin. This four weeks cycle can be irritating and inconvenient for many women. This is unsuitable in a working environment, and you can get uncomfortable.
Which is better, Zo or Obagi?
Obagi has a better reputation as it is older than Zo. However, women who have used both said that Zo has more promising results. This can be true as Dr. Obagi started a new venture with Zo, and there must be something better. Their products and benefits are pretty straightforward. They target specific issues and base their results on improvement. Obagi has similar products, and they have somehow stopped innovating in their products. Most people say Zo is the better of the lot, but you may have different opinions if you have grown used to Obagi products over the years.
Closure
Zo Skin Health VS Obagi is a fair comparison. They are both the lovechild of Dr. Obagi. We compared both companies, and they have a lot to offer. They both have a wide skincare range for numerous skin issues. The only bias that some women may have is that Obagi is a much older and well-established brand, which is why they would prefer it over the newer brand. We want you to look at them with the same intention and without bias.
I'm Sarah Abraham, the founder and co-author of Blushastic.com and a professional makeup artist. Beauty is more than just skin deep, and that's why I'm passionate about sharing my knowledge and experience to help people feel confident and beautiful on the inside and out.
Whether it's skincare, haircare, or fashion, my goal is to empower women to feel their best. With my expertise in the beauty industry, I strive to provide practical advice and tips that are accessible to everyone, regardless of their skill level or budget.