Eyelashes define the beauty of the eyes. Thick and long eyelashes frame the eyes that look attractive and youthful. Many women possess voluminous lashes naturally, but there is a spectrum of the female population who cherish and long for long lashes. But what if I told you that you could have natural, perfectly curled eyelashes with instant results in the comfort of your home? Yes! You heard it right. With genuine Luxe Lash Lift Reviews, I will help you determine whether this product is the most comfortable yet very effective method of acquiring fuller and dark eyelashes.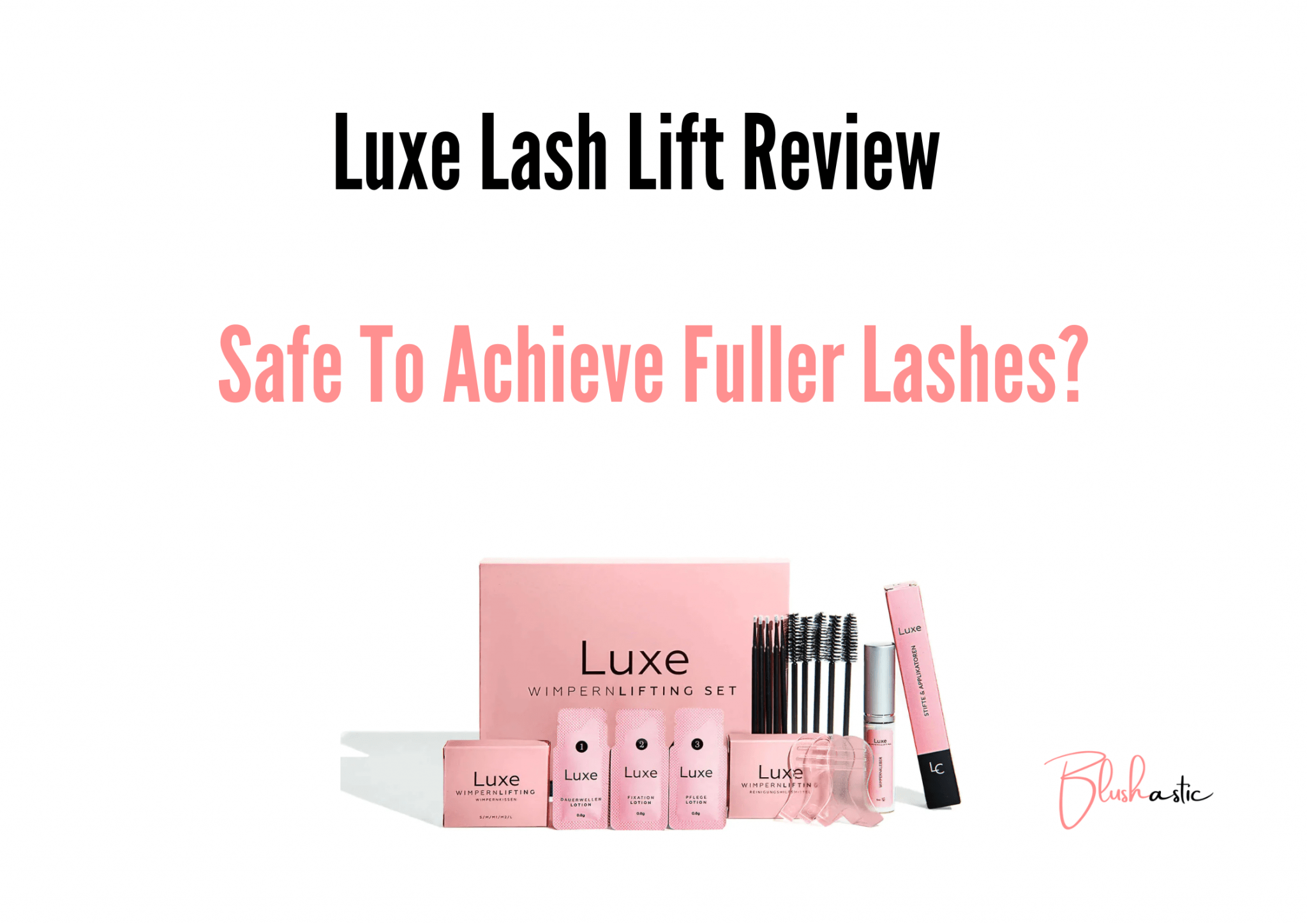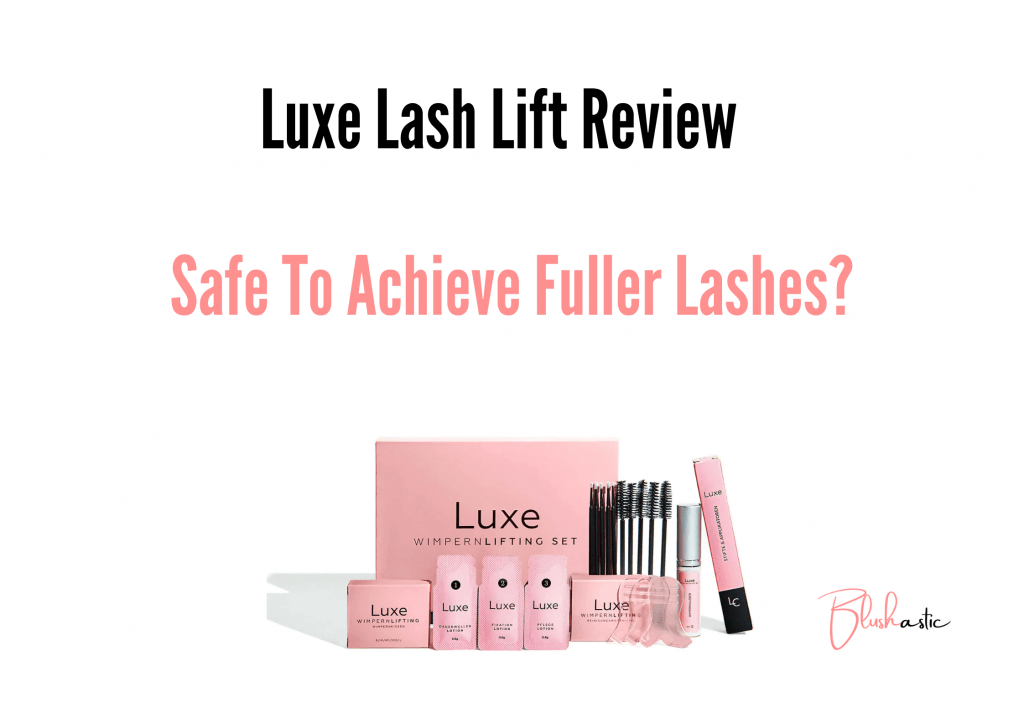 Luxe Lash Lift Reviews | Gives You Fuller-Looking Lashes?
Luxe Cosmetics is a US-based beauty brand that peculiarly looks into the details; that is, they manufacture products that glorify eyelashes and eyebrows. With modern-day techniques and taking measures to prioritize health, they have a balanced approach toward beauty standards.
One of the products, the Luxe Lash Lift Set, has become quite popular after its users have come out without the before and after positive feedback images of the product. We'll only know if the product is promising after we unbox the Luxe Lash Lift Set.
Lash Lift Kit - Complete Set for Eyelash Lifting - Easy to Apply and Long Lasting Finish - Professional Results up to 8 Weeks - Eyelash Curling Set at Home - Luxe Cosmetics
GENTLE FORMULA: Our lash lifting kit is the best way to get your dream lashes. It has been made with gentle ingredientes, which are safe to be used in such a sensitive area. Thanks to its moisturizing ingredients we can assure professional results.
FOR ALL TYPE OF LASHES: It does not matter if your lashes are shorter or larger. Our Lashlift kit can be used for all lashes types and lenghts. Enjoy the best results thanks to the different pad sizes that are included in the set.
EASY TO USE: It does not matter if you are beginner or professional. Our Luxe Cosmetics Lash Curling Set is the best solution if you want professionals results in home. The 3-steps process only takes a few minutes and you will get that lashes you want.
DURABLE AND WATER RESISTANT: Our formula is water resistant and long lasting. Your lashes will look like the first day for 8 weeks. So you would be able to enjoy a natural looking and nourished lashes for more time thanks to our advanced formula.
ABOUT LUXE COSMETICS: Our main goal is to enhance your beauty using the best ingredients to ensure that all our products are designed under the highest quality process to get the best results. Discover all our products made with top quality and gentle ingredients to elevate your confidence and beauty.
Before we get into the unboxing and assessing Luxe Lash Lift Reviews, let's dive deep into lash lifting to learn how it works.
What Is A Lash Lift?
The lash-lifting process allows you to rest your eyelash curler while having perfectly framed eyes. Lash lifting, also referred to as "eyelash lamination," is the process of curling your eyelashes in an upward direction with the help of chemical solutions. Do not panic! The chemical solutions that separate and darken the eyelashes are gentle to suit the delicate hairline.
Various lash technicians and estheticians undergo proper training to provide lash lifting services. With experience, they master the art of handling and treating thin eyelashes. A specific procedure and post-treatment aftercare instructions will give brilliant results if you follow them.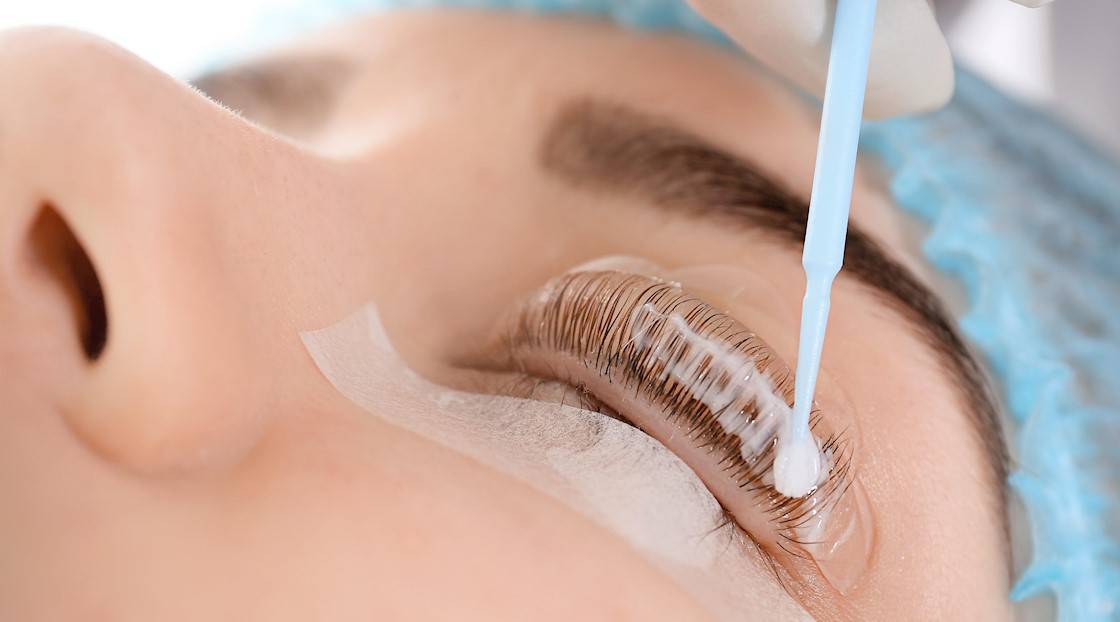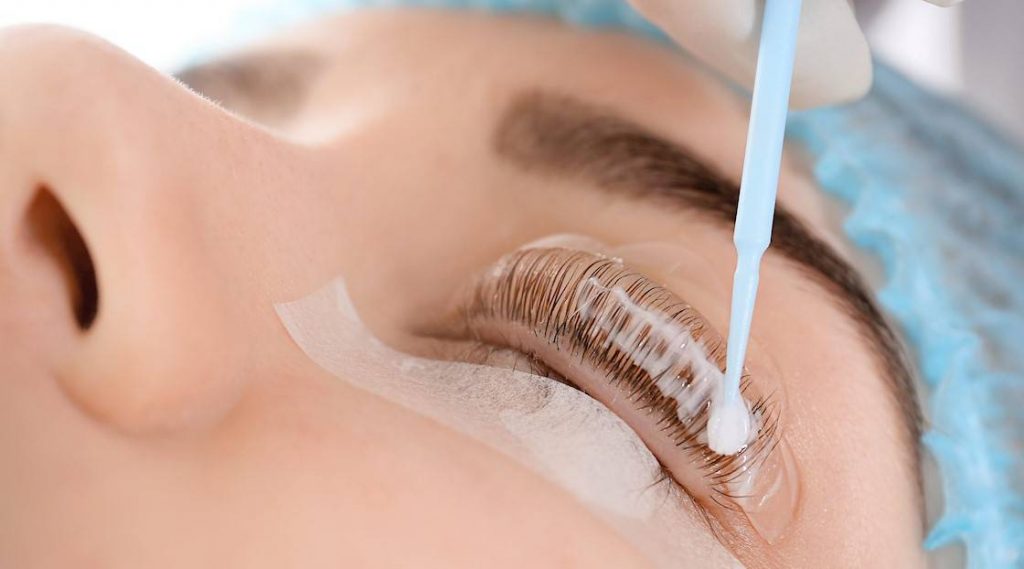 These are specific steps that I kept in mind while using the Luxe Lash Lift. They are:
Separate Lashes
Eye Shield for Protection
Application of Chemical Solutions (Cleansing + Tint)
Application of Setting lotion to keep the curls in place
Application of hydrating gel to lock in moisture
These simple steps can instantly lead to beautiful and thick eyelashes. Now imagine you can undertake all these steps in the comfort of your home without experience and without being brutal to your pockets! With Luxe Lash Lift Set, I had perfectly done eyelashes at home without hassle.
Unboxing The Luxe Lash Lift Set
The Luxe Lash Lift Set has 5 applications that lasted me up to a year with a durability of 30 months. Each pack of the set included:
| | |
| --- | --- |
| CONTENTS | NUMBER |
| LUXE PERM LOTION | 05 |
| LUXE FIXATION | 05 |
| LUXE NOURISH | 05 |
| LUXE EYELASH GLUE | 01 |
| LUXE LASH PADS | 10 |
| LUXE LIFTING TOOL | 03 |
| LUXE APPLICATORS AND PENS | 10 |
| LUXE LASH LIFT MANUAL | 01 |
What Do The Products Contain?
Let me assure you that all the products comprise vegan ingredients. The lotion, nourisher, and eye pads are composed of things that promote good lash health. Propylene Glycol in lotion conditioned my lash hair, and the goodness of Sweet Olive Oil and Beach Rose Extract drew out excess oils and softened my eyelashes. The Silicon Pads have a tinge of Hyaluronic Acid for the win! For the uninitiated, Hyaluronic Acid is known for its brilliant hydrating properties.
How To Use Luxe Lash Lift Kit?
Even though a detailed instruction sheet comes with the set, I would like to help you understand how to use the kit.
Make sure your eye area is dry and clean. Remove eye makeup and cleanse your face to resist any hassle due to the oily skin surface.
After you get a clean and dry eye area, apply a silicon pad to prevent the lotion from dripping onto your face.
Now place the Luxe Lash Pads with the help of Luxe Lash Glue and wait for 30 seconds. Note that if you apply too much glue, it will seal your lashes. So make sure to use the glue in small portions onto the pad. Regarding the Luxe Lash Pads, remember to choose a size that you prefer according to the lash length. The smaller the pad size, the more intense the curl effect would it make.
Now fix your lashes and direct them upward until they are stuck.
Now apply the Luxe Perm Lotion-1 and cover it with a cling film. Wipe off the lotion with a clean cotton swab after processing.
Now apply Eyelash Lifting Lotion 2- Fixation to the midsection of the eyelash and cover with a cling film for 10-12 minutes.
Tinting your lashes is optional; it refers to coloring or darkening the eyelash color. Keep the tint for 3 minutes and wipe it off with a clean swab. This process is optional; however, it enhances the overall result of the lash lifting process. The tint is not a part of the set, but you will easily find it in the Luxe Lash Series.
Remove the cling film and clean everything up. Ensure that none of the eyelashes stays attached to the Luxe Lash Pads.
Remove the Silicon Pad and clean the Lash Glue residue off the face.
Apply the Care Lotion to condition your eyelashes and put them in place.
Make sure you follow the instructions mentioned in the aftercare.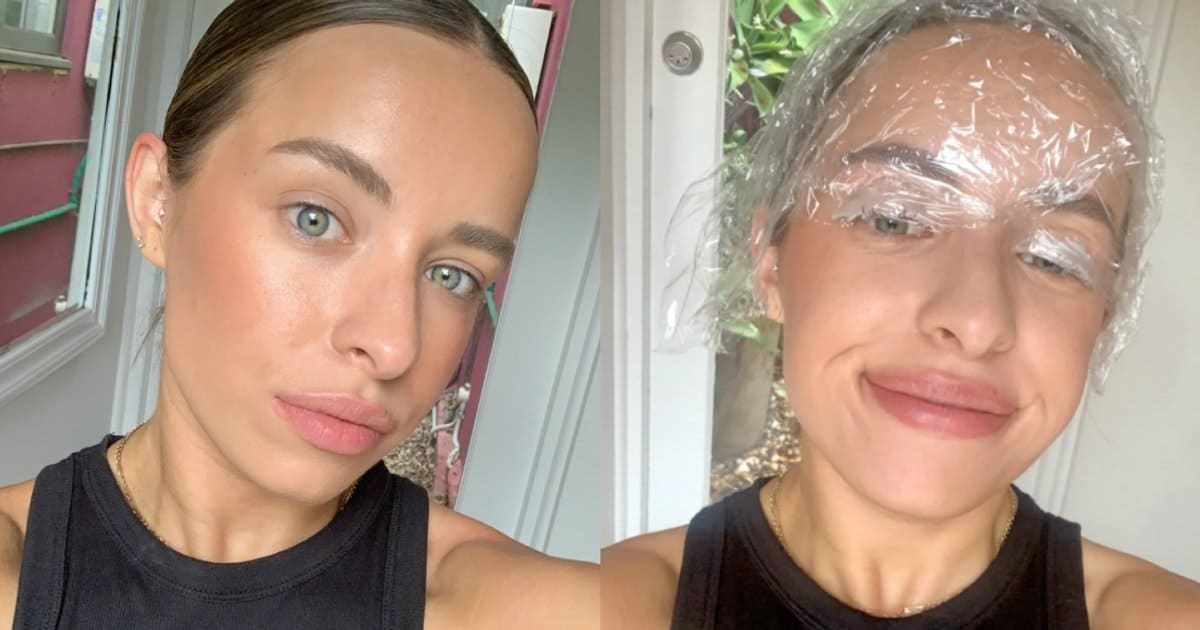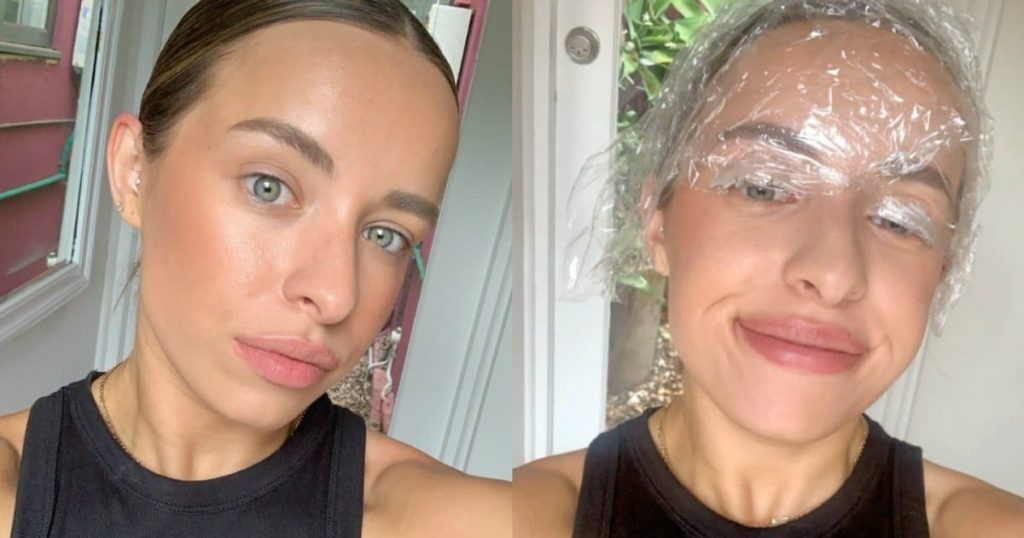 What Should You Expect?
I was very doubtful about this product as this was my first time doing a Lash Lift. Having struggled with infinite coats of mascara and wearing falsies, I thought of trying this product out. It turned out so amazing that I couldn't keep myself from writing a review. My eyelashes looked seamless and dense. You must be thinking, why should I buy this? So hold on, sister! I am here to count why I recommend the Luxe Lash Lift Set.
Long Lasting: The results are instant, and they last upto 2 months
Versatile: The product is versatile and suitable for all lashes and lengths.
Convenient: The product is hydro-friendly and mascara friendly.
Vegan and Cruelty-Free: The products contain ingredients that are 100% vegan and cruelty-free
Dermat-Approved: The kit is laboratory tested and dermatologically approved.
Customizable: The lash lift offers customized services.
Comfortable and Flexible: You can perform the treatment at home, and no kind of experience is needed. Also, the kit contains elements that are durable and long-lasting.
Luxe Lash Lift VS Other Methods Of Acquiring Fuller Lashes
The beauty industry has revolutionized with modern-day techniques and manufactured products catering to your pettiest demand. Multiple products are available that aid as lash-lengthening tools, including eyelash serums, mascaras, falsies (false eyelashes), lash extensions, lash perming, and lash lifting.
Eyelash serums: Eyelash Serums are serums applied on the lashline to stimulate hair growth. One has to remain patient and needs to wait to see the results. These serums generally contain amino acids, ceramides, and peptides that work in growing eyelashes.
Mascaras: Mascara is a standard beauty product that thickens and enhances upper and lower lashes. However, it is bulked up with many chemicals as a cosmetic commodity. Wearing mascara can often damage delicate lashes and clump them. Moreover, the black iron oxide in the product does not come off quickly.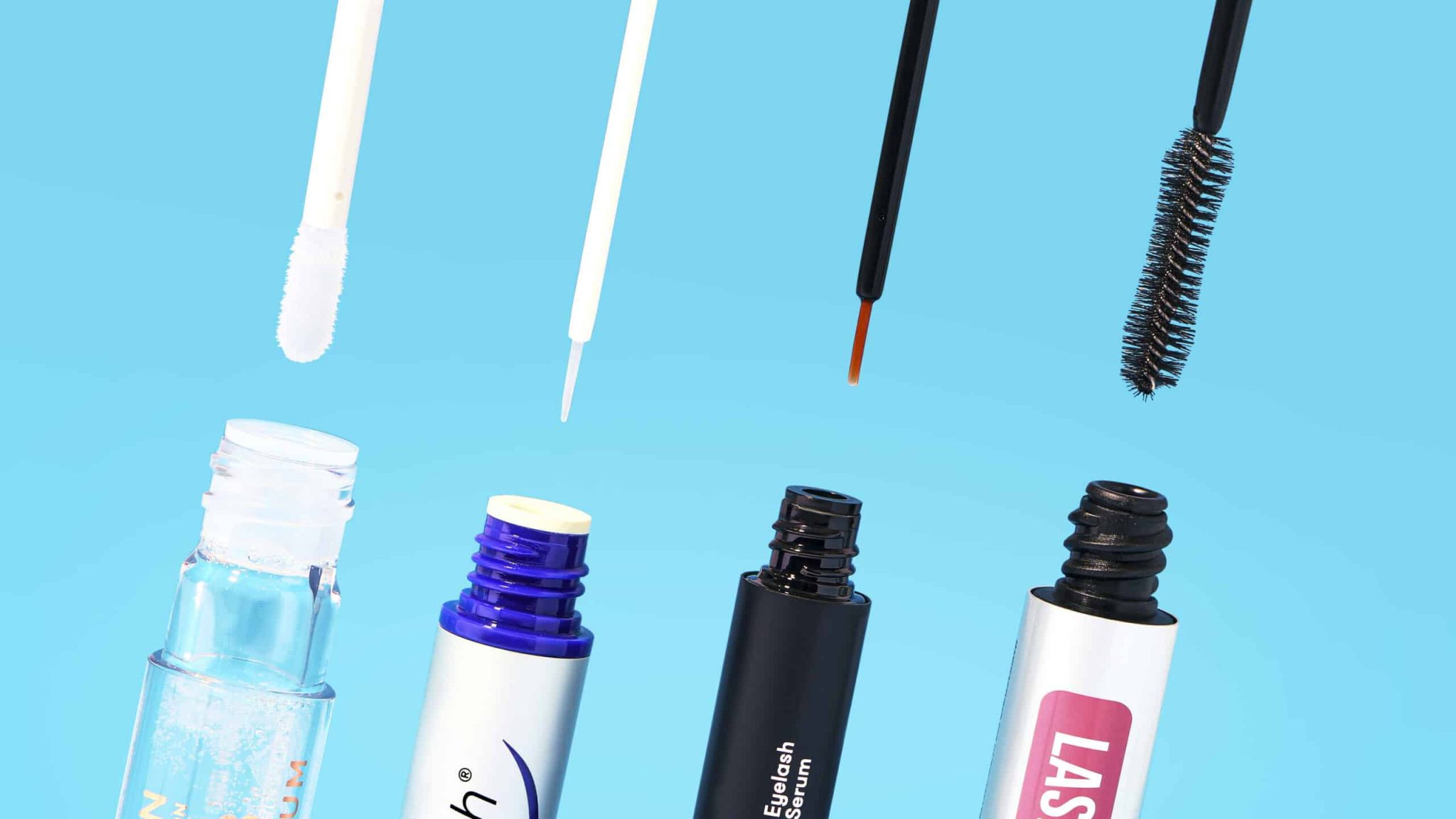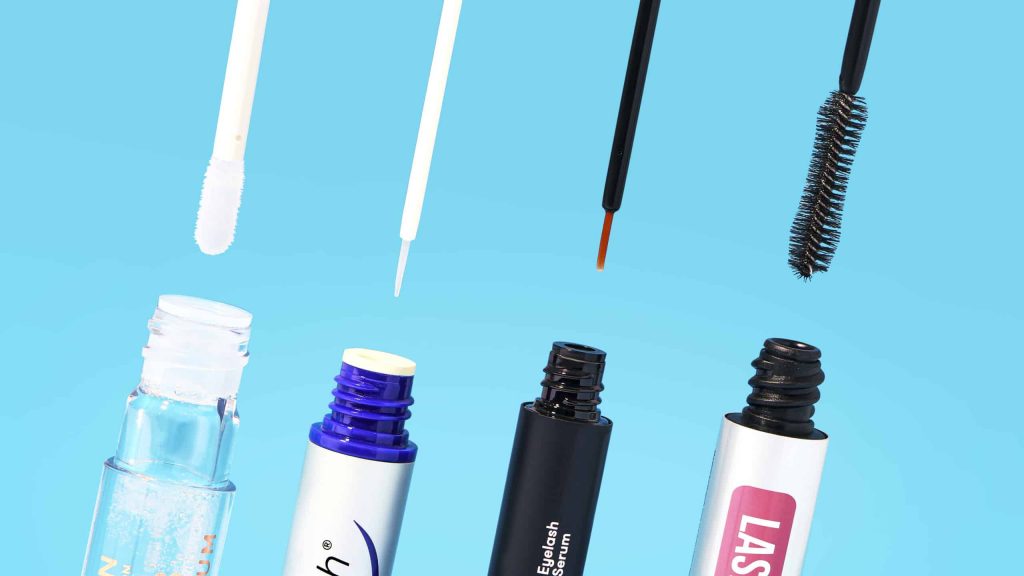 Falsies: False eyelashes, as the name suggests, are fake eyelashes that create an illusion of thick and long lashes. However, it does not give a natural look, and you must apply it carefully.
Lash extensions: Lash extensions is another exorbitant method of having thick and long eyelashes. Apart from deterring lash hair growth, it may cost your natural eyelashes.
Lash Perming: Lash perming is blended with lash lifting often. However, both methods differ on various grounds, for instance, the techniques, conditioning results, and results. Eyelashes look "awake" after a lash lift and "over curled and dramatic" after a lash perm treatment.
And yes! Lash Lift is the ultimate solution to transform thin and flat eyelashes into fuller-looking dark eyelashes in a minimalistic and affordable manner without risking eye health.
Customer Insights | Luxe Lash Lift Reviews
We all need a surety that convinces us to purchase and use something, primarily if it is related to skincare and beauty. Even I needed one, so I relied on the experience of online users and then decided accordingly. I already knew you would browse for reviews online, so hold on; I have compiled a list of user feedback.
Users online seem blown away by the Luxe lash lift set and recommend it to every lash enthusiast. Earlier, they were skeptical about using this product but now! They find it worth investing in and have included it in their regular skincare regime. For instance:
Lisa wrote, "I never really liked my eyelashes and didn't want to use mascaras as they dirtied my eyelashes. I discovered this product from Instagram ads and decided to try it. I was nervous as I had never had any beauty treatment. However, the products were easy to use, and oh my god! I was thrilled to see the results. I didn't believe that it was my own eyes. It was a blessed day when I discovered this Luxe Lash Lift Set."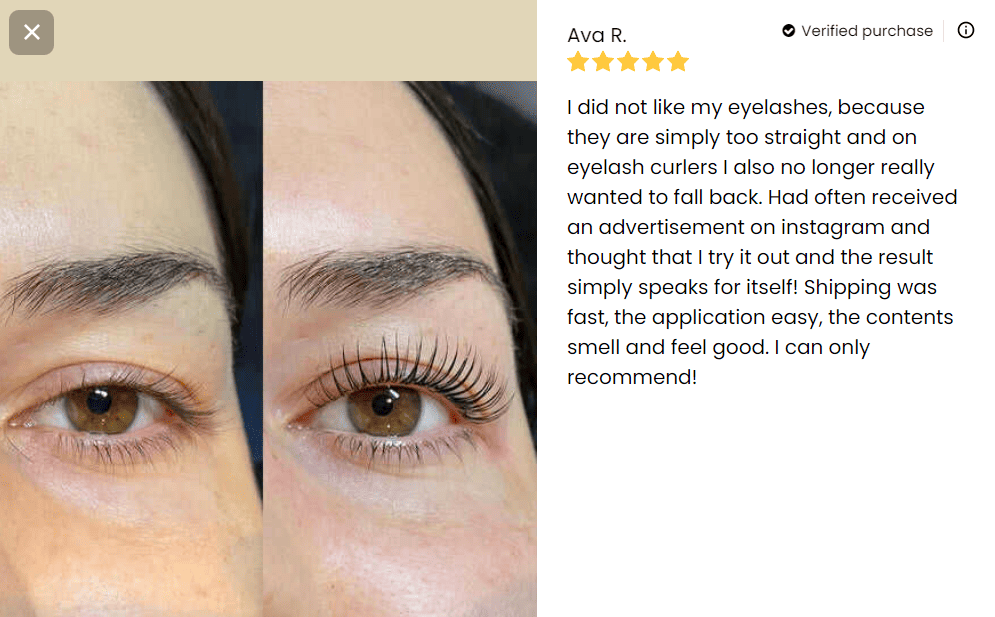 "I have very short and brittle eyelashes that make me nervous while using lash beauty products. After a lot of in-depth research, I tried my luck. I ordered a Luxe Lash Lift Set and religiously followed every minute of instruction. Trust me, girls, this is HEAVEN! It's like I wanted to shed tears of joy but couldn't, as it would ruin my look. I am never going to look the same. My friends are going crazy after learning about this product, wrote Sherry.
Isabelle said, "I did not expect that it would give me the top level of satisfaction. I was like, OMG, look, these are mine! I encountered minor issues while doing the process, but trust me; it is worth the money, effort, and patience!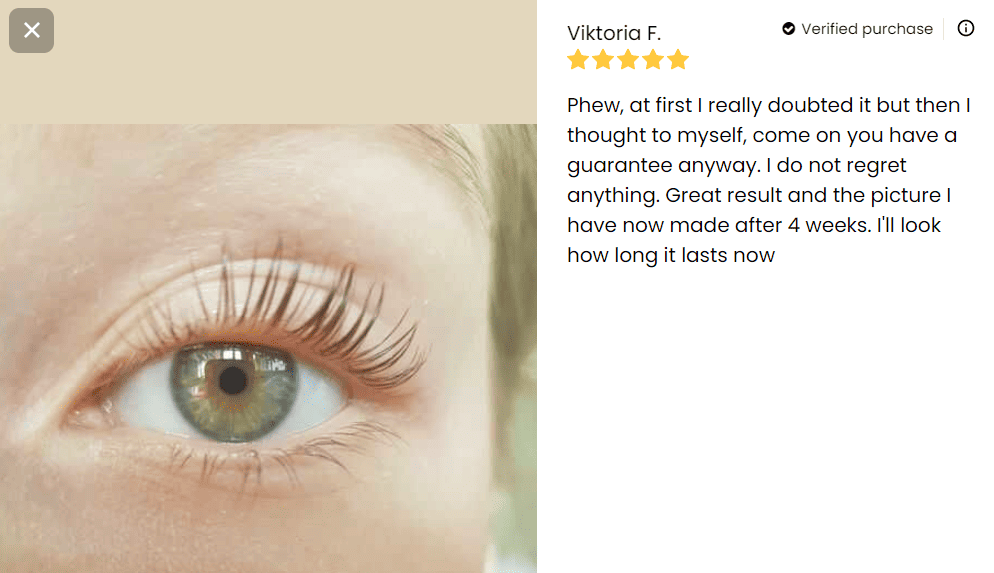 Frequently Asked Questions | Luxe Lash Lift Reviews 
Can I use makeup after I use the kit?
Yes, you can. Experts suggest waiting at least 24 hours before applying cosmetics, especially eye makeup. But I advise not using makeup for at least 48 hours for the best results.
How frequently can I use this product?
The product is quite long-lasting. The results last up to 8 weeks, so using the kit once in 3 months is advisable to achieve brilliant results.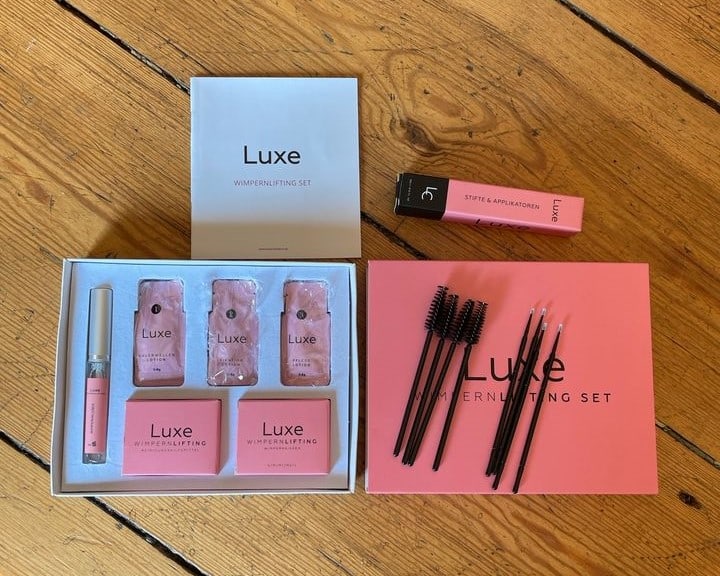 What does this product contain?
The product's ingredients include Propylene Glycol, Sweet Olive Oil, and Beach Rose Extract, promoting healthy, natural-looking eyelashes. It protects and strengthens your lashes.
Who is not eligible to use this product?
People suffering from eye infections, conjunctivitis, and swelling must avoid using this product as it may prove harmful. Also, I suggest consulting your ophthalmologist.
What is included in the post-treatment aftercare?
Avoid getting moisture on your lashes for at least 36 hours. Don't wear mascara or apply any lash serum. The longer you let the product set, the longer it'll last. It is also essential to follow the post-treatment aftercare. As mentioned above, it is the last step of the lash lift treatment.
Conclusion
Thick eyelashes highlight the eyes and make them look expressive. A majority of women love voluminous eyelashes. For women deprived of naturally long lashes, there are beauty products and treatments that work towards creating that look.
Lash Lifting is one of the most comfortable yet effective methods of acquiring perfectly curled lashes. In this article, I have discussed lash lifting and Luxe Lash Lift Reviews in detail. I hope this article caters to your intellectual needs and answers all the possible doubts regarding Luxe Lash Lift Set.
Here's more for you:
Rebecca is a skilled writer with a passion for makeup and skincare. With years of experience in the beauty industry, she has a deep understanding of the latest trends and products and a talent for creating engaging content that resonates with her readers. Whether she's writing about the latest skincare products or sharing her favorite makeup tips, Rebecca's writing is always informative, entertaining, and inspiring.