Did you know that the average person sheds up to seven lashes per day? Although it is natural to lose eyelashes, those who desire fuller, denser, and thicker lashes may find this news upsetting. A few tips and tricks may help you reduce the number of lashes you shed each day, but to see dramatic results, you must use something promising. In that case, an eyelash-enhancing serum can surely help. This article will look at a popular serum from LashFood to see if it can help you achieve your dream of having darker, longer, and denser lashes. We'll also look at genuine LashFood reviews to see if this product lives up to its claims.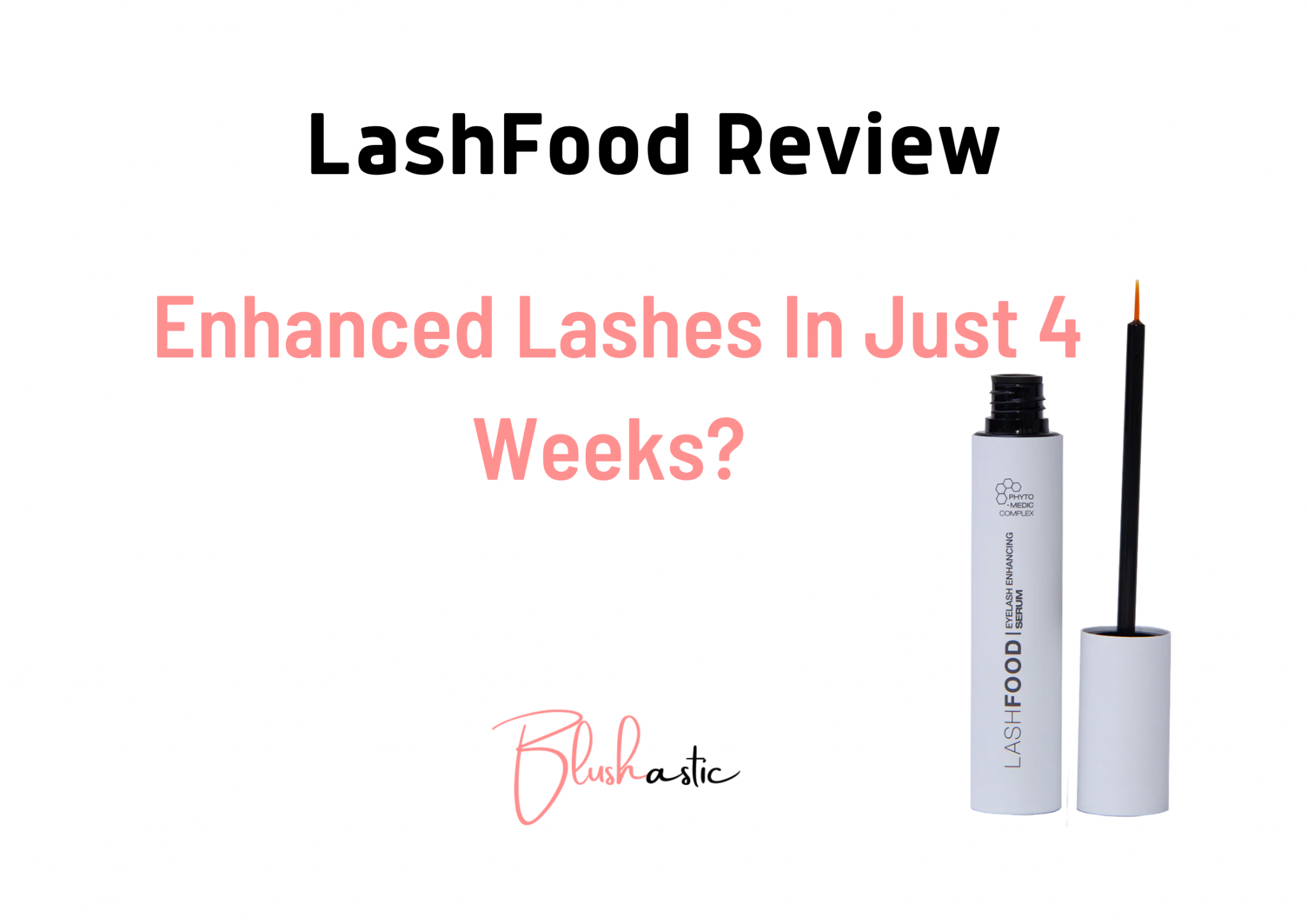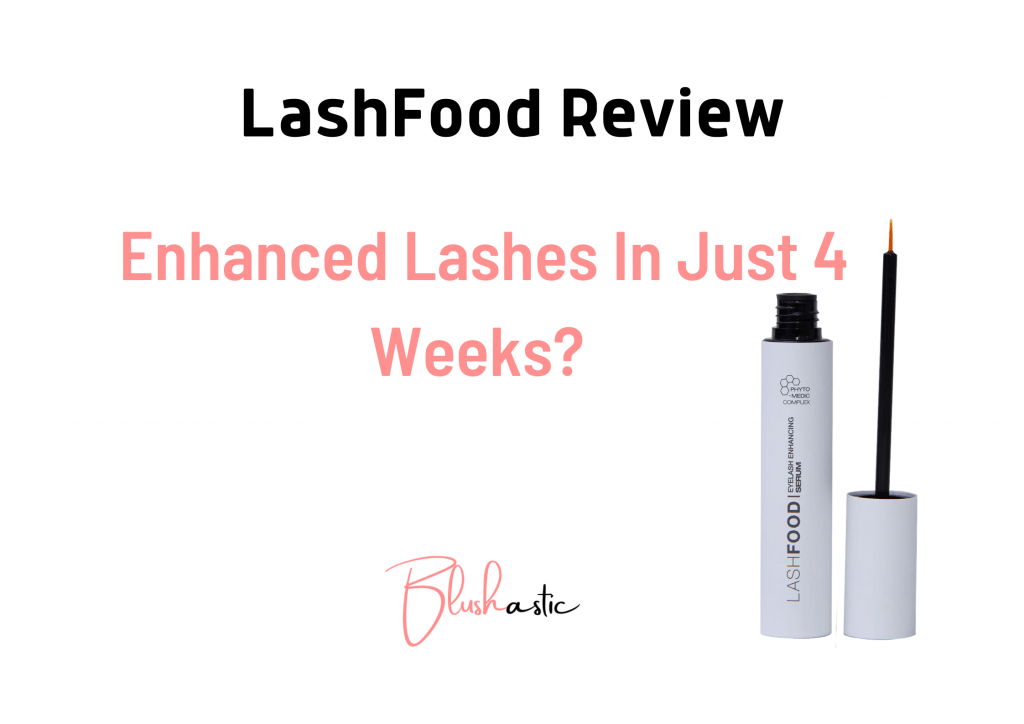 Simply put, eyelashes are transformative. Fuller, darker, and longer lashes instantly enhance our beauty, so the quest for better lashes never truly dies. Many tools and procedures are available to provide temporary relief, such as mascara, lash extensions, and false lashes. However, wouldn't it be wonderful if your lashes naturally became more enhanced and appealing? An effective eyelash serum can be your rescue. The LashFood Phyto-Medic Eyelash Enhancing Serum claims to do just that. It promises its patented formula will nourish the lashes, making them longer, thicker, and healthier in as little as 4 weeks. Let's find out how accurate this claim is.
LashFood Reviews | Enhanced Lashes In Just 4 Weeks? 
The concept of "clean beauty" is slowly permeating the beauty industry. It refers to creating safe cosmetic products for humans, animals, and the environment. With rising awareness and shifting trends, many brands are turning to clean beauty to provide better solutions. "Clean beauty" is also at the heart of LashFood. It started from the belief that clean ingredients can also produce effective results. Jane Kim and her daughter Faith, pioneers of eyelash extensions, began a search 10 years ago for natural yet effective alternatives to achieve longer, thicker, and fuller-looking eyelashes.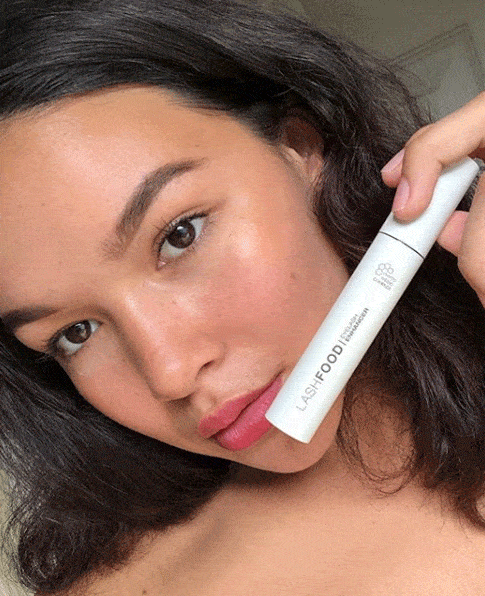 They discovered a breakthrough formula, Phyto-Medic Complex, after years of research, trial, and error, to achieve clinically proven results in both lash and brow enhancers.
LashFood is the world's first and only Ecocert Natural Eyelash Enhancer, promising to nourish the lashes and make them look longer, thicker, and healthier. The patented Phyto-Medic Complex in this product effectively delivers nature's most potent ingredients to the lashes. LashFood contains 99% natural and organic ingredients that are safe and effective.
Clinical tests conducted to assess the potency of this product, according to LashFood, revealed that 100% of users reported an impressive increase in length, thickness, and density of their lashes. While individual results may vary, LashFood claims this enhancer can produce noticeable results in as little as four weeks.
LashFood Ingredients 
LashFood contains several natural ingredients that nourish and enhance the appearance of your lashes. The brand meticulously designed the formula of this Eyelash Enhancer to ensure that it delivers effective results while not irritating the delicate and vulnerable skin around our eyes. This product has been dermatologist-tested to assure the highest level of safety and is free of sulfates, parabens, synthetic fragrances, and other potentially harmful ingredients.
The patented Phyto-Medic Complex, which contains several clinically approved herb extracts, is the star ingredient in LashFood. This complex promises to improve the environment surrounding the lash follicles and provide moisture balance to reinforce and significantly enhance the appearance of lashes. Several other potent ingredients are included in the formulation to support the Phyto-Medic Complex. Rice protein aids in the strengthening of lash follicles. Arginine, an essential amino acid, protects the lashes and prevents shedding by forming a powerful barrier.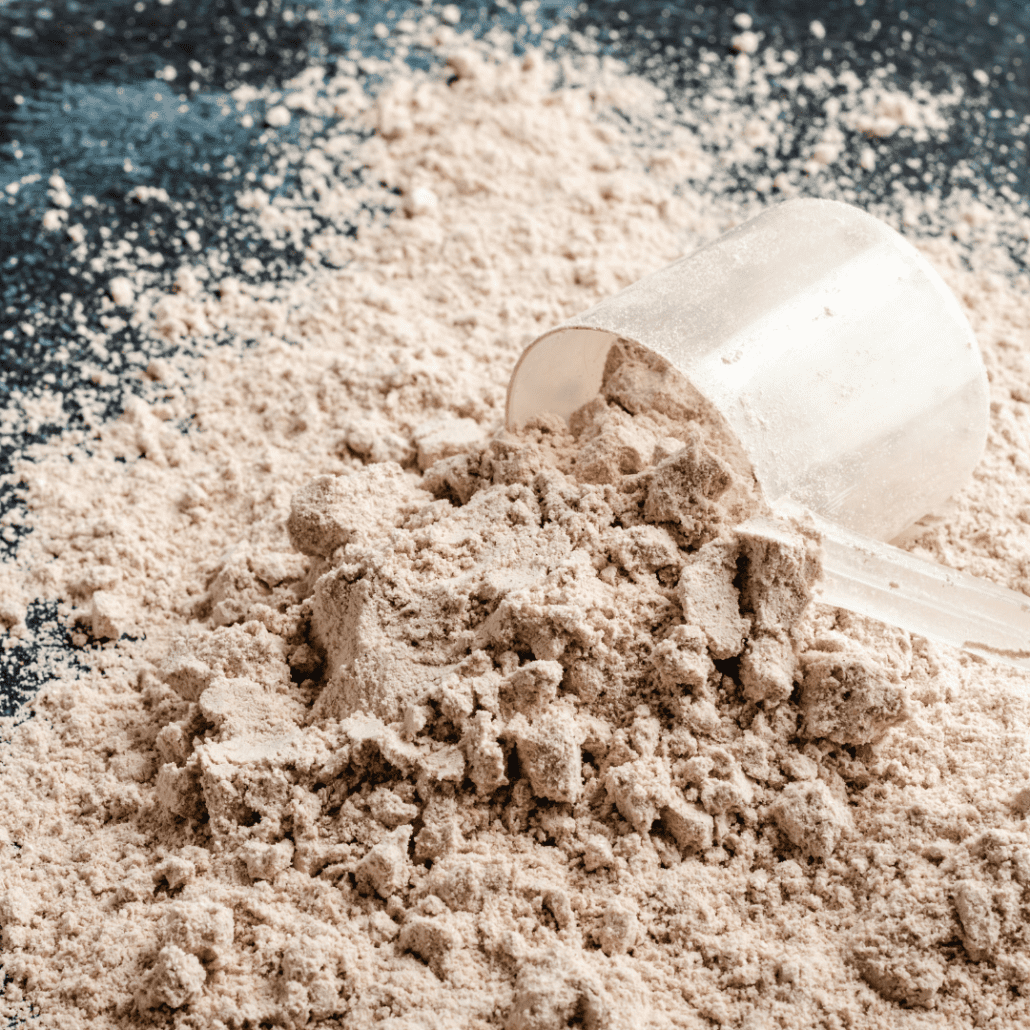 For eyelashes to become healthy, they must be fed essential nutrients, which LashFood contains in the form of a powerful Nano-Peptide Complex. It works from the inside out to restore and fortify the health of your lashes. In addition, the formulation contains many soothing ingredients. Lavender Water, Peony Root Complex, and Soy Protein are some soothing agents in LashFood that instantly revitalize, rejuvenate, and freshen your lashes.
Benefits Of LashFood Phyto-Medic Eyelash Enhancer
LashFood is the first and only Eyelash Enhancer to be certified by Ecocert. Ecocert is an inspection organization that uses a rigorous process to assess the conformity of a product/service/system with environmental and social requirements specified in a standard.

This product contains 99.49% natural and organic ingredients that gently but effectively deliver nutrients to your lashes, enhancing their appearance.

It uses its patented Phyto-Medic Complex to deeply nourish the lashes, lengthening, thickening, and strengthening them with each use.

It contains ingredients that improve the environment around the lash follicles and provide moisture, allowing the lashes to grow stronger and healthier.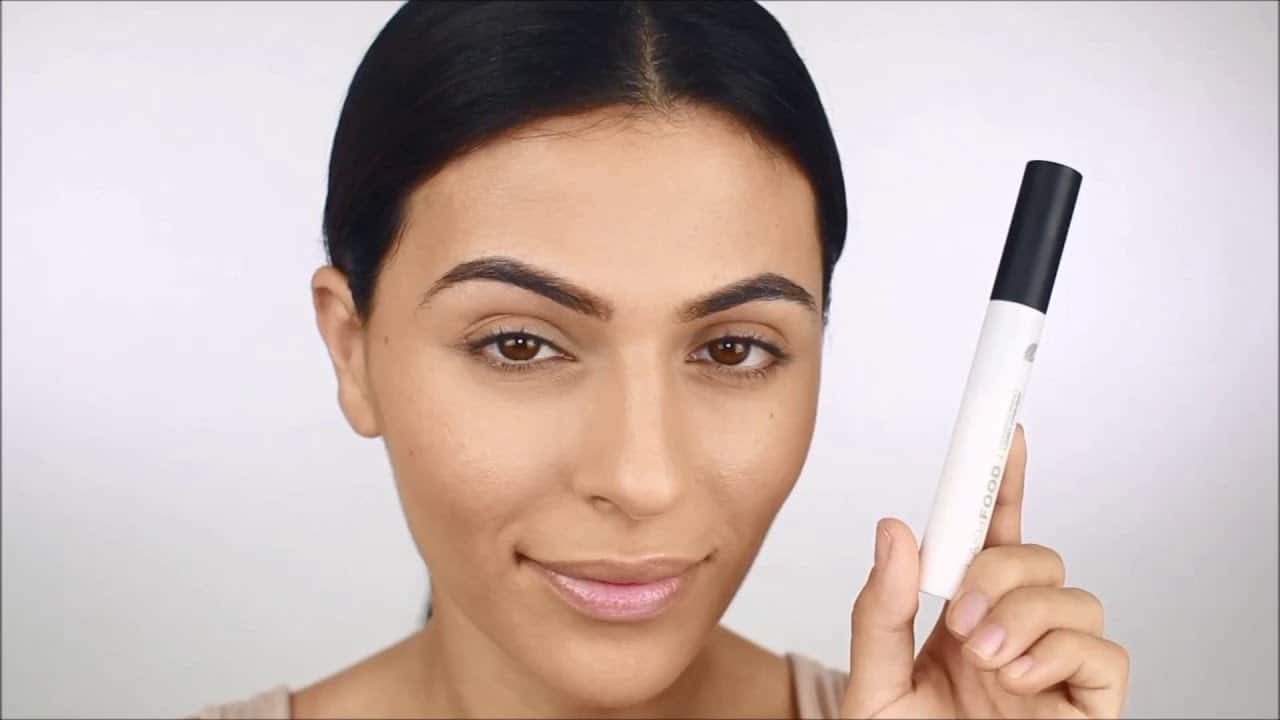 You do not require a prescription to purchase the LashFood Enhancer. It is free of drugs and other irritants and effectively fulfills its claims without causing side effects.

According to LashFood, a consumer study conducted to determine the efficacy of this product revealed that 85% of users noticed a visible improvement in eyelash fullness and texture. 100% of users saw increased lash length, thickness, and density.

LashFood has been dermatologist-tested to ensure visible results. The brand claims you can see results in as little as four weeks.

This enhancer is very easy to use because it comes with a sturdy brush applicator that allows you to apply the product quickly and conveniently. The packaging is also ideal for travel.
Drawback 
LashFood Phyto-Medic Eyelash Enhancer is a bit pricey.

The time it takes to see visible improvement in the appearance of your lashes varies from person to person.

After using this product, some customers reported increased eyelash shedding.
How To Use LashFood Phyto-Medic Eyelash Enhancer?
Begin by cleansing your face with a gentle face wash. Then, using a towel or tissue, pat your skin completely dry.

Swipe the LashFood applicator brush along your lash line like liquid eyeliner.

Allow one to two minutes for the serum to dry.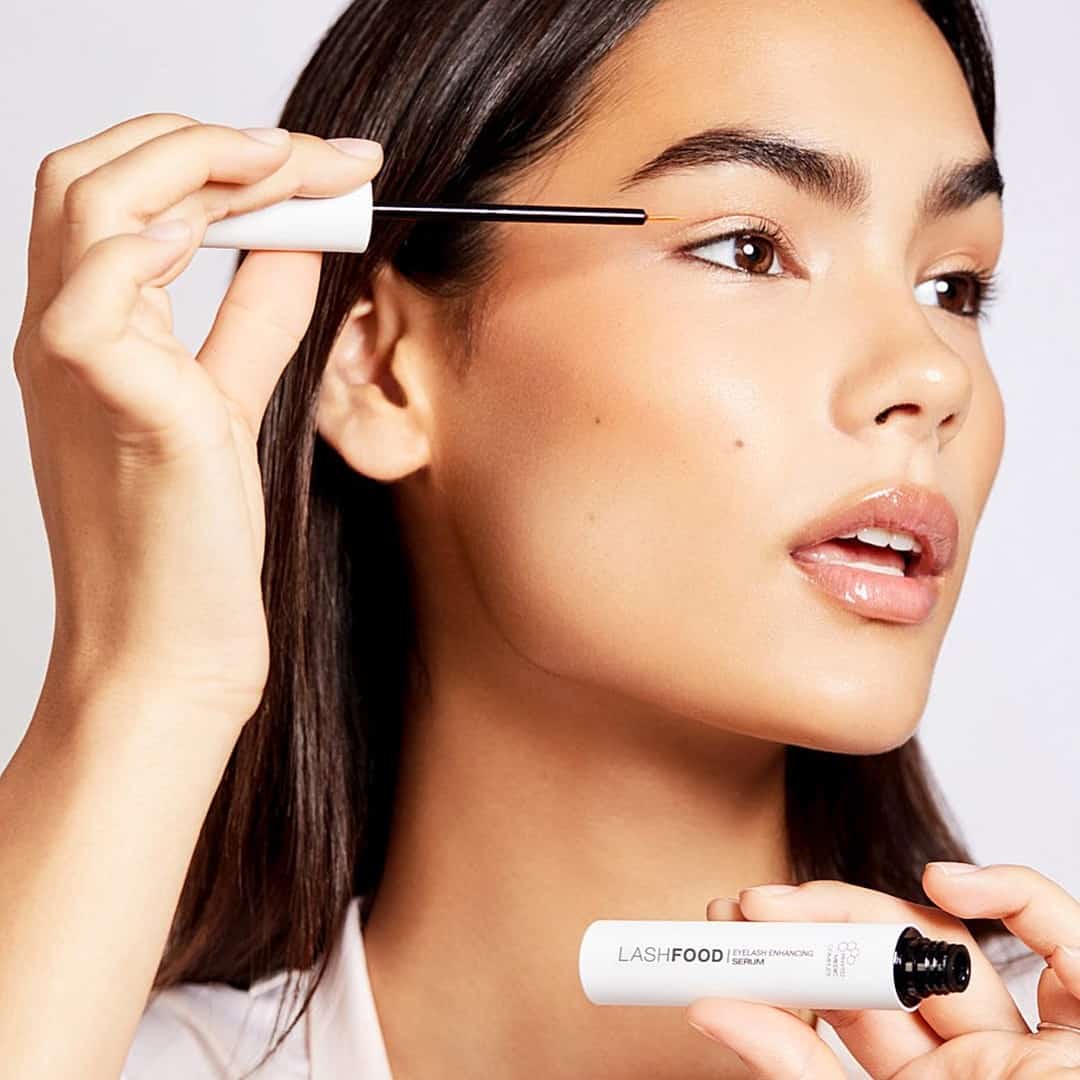 LashFood recommends using this serum every night. Initial results should be visible after 4 weeks of daily use, and full results should be visible after 16 weeks.
LashFood Phyto-Medic Eyelash Enhancer Reviews | LashFood Reviews Before and After
Alice says, "I grew tired of getting eyelash extensions every few weeks. Not to mention that they can be quite costly. I wanted something that would naturally enhance the appearance of my lashes. My esthetician recommended LashFood to me, and because I trust her, I purchased it immediately. I've been using it for almost a month, and it works. My lashes appear darker and denser than before.
They also don't fall out as frequently as they used to. I noticed this difference because I used to see a few lashes on the cotton pad whenever I removed my eye makeup. So far, I am very pleased with this product and hope it will significantly improve my lashes over time."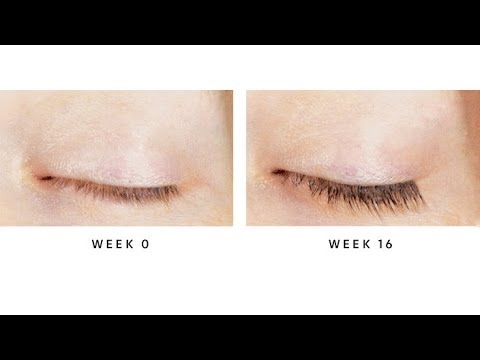 Caresha said, "This product seemed very promising, so I picked it up on Amazon a couple of months ago. I began using it on a nightly basis. I was excited because the brand claims we can see initial results in 4 weeks. During those four weeks, however, I saw no results. In fact, during the first week, I noticed increased shedding. I was scared that I had wasted my money, but I kept using the product.
After about a month, I began noticing minor changes. I knew it was working because the amount of shedding had decreased significantly. Now, my lashes appear longer and thicker than before. I adore them so much that I have stopped wearing mascara. I curl them a few times, and they look stunning. I am happy that this serum worked for me."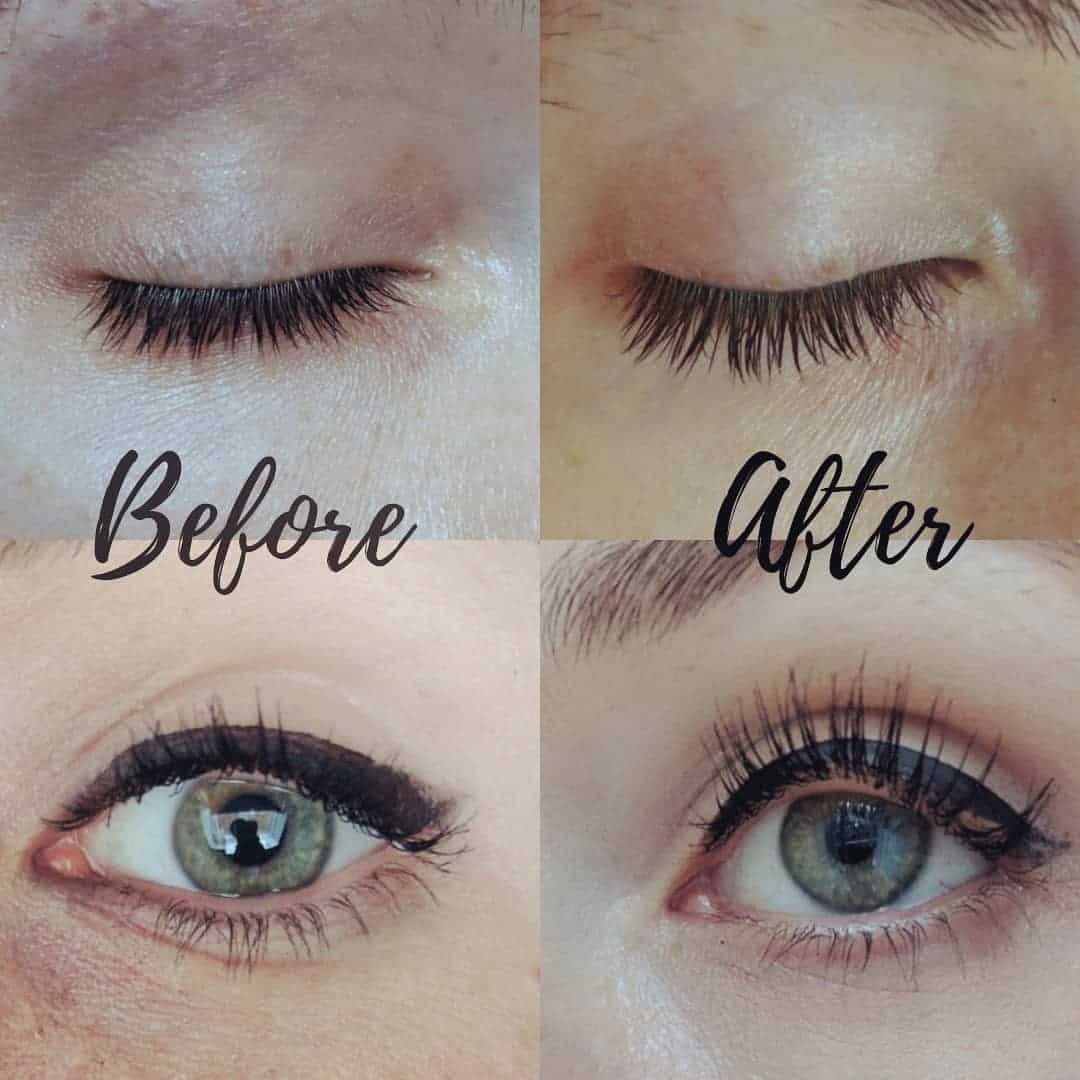 Jennie mentioned, "I've been using this serum for over two months but haven't seen any significant results yet. I'm disappointed because I saved money to purchase this expensive product. I don't have a choice but to keep using it. According to the brand's website, it shows full results after 16 weeks, so I'm still hopeful. Fortunately, it hasn't caused any irritation so far."
Frequently Asked Questions | LashFood Reviews 
Does LashFood contain prostaglandins? 
Prostaglandins are not present in LashFood Phyto-Medic Eyelash Enhancer. They are a type of lipid with hormone-like properties. Prescription prostaglandin serums are FDA (Food and Drug Administration) approved and generally considered safe, but they have several drawbacks. Eye pain and irritation, hyperpigmentation, iris darkening, and unwanted hair growth are the most common side effects of lash serums containing prostaglandins. As a result, most experts advise against using serums containing prostaglandins.
Are there any LashFood side effects? 
LashFood contains natural ingredients that are safe for the lashes and skin. This formula is free of prostaglandins, synthetic fragrances, parabens, sulfates, and other potentially harmful ingredients. Furthermore, it has been dermatologist-tested and clinically tested on a group of people, with 0% experiencing irritation. We also found no complaints about the side effects of this serum after reviewing multiple LashFood reviews on the internet. However, if you suffer any irritation after using this serum, please consult a doctor or discontinue its use.
Final Words
Makeup, shedding, aging, and several other factors impact the strength and vitality of our lashes, prompting us to embark on a quest to reverse all of the adverse effects. Eyelash serums are proven to effectively deliver potent nutrients to our lashes, allowing them to grow stronger and healthier. LashFood Phyto-Medic Eyelash Enhancer is a similar powerful product that can do wonders to improve the appearance of your lashes.
Its unique and exclusive blend of natural ingredients is efficacious in producing impressive results, revealing darker, thicker, and fuller-looking lashes. The positive clinical-trial reports and numerous LashFood reviews confirm that this serum is highly effective in transforming the appearance of your lashes in as little as four weeks.
LashFood is far safer than its competitors because it contains no prostaglandins, synthetic fragrances, or other potentially harmful ingredients. It may be the best option for those looking for a natural way to boost the vitality of their lashes. However, it is essential to know that LashFood does not make any claims about causing hair growth in your lashes. This serum merely enhances the appearance of your lashes. Regarding disadvantages, the most common complaint is the price, which is undeniably high.
If you are genuinely interested in trying this product, you can consider paying the price in installments. Aside from that, some people claim to have seen no results at all. It is important to remember that everyone's results will differ. According to LashFood, this enhancer will produce full results in 16 weeks if used consistently. So, be diligent and patient to see the results before deciding whether or not it works for you.
Marilyn's deep interest in fashion, beauty, and lifestyle has led her to pursue a fulfilling career as a freelance writer and blogger. With her bachelor's degree in fashion design from the Fashion Institute of Technology, she has developed a keen eye for style and trends, making her well-equipped to offer valuable insights into the latest fashion and beauty trends.