We can all agree that seeing the immediate transformation in your appearance after applying false lashes is incredibly satisfying. Drab to Fab!, as many beauty influencers put it. However, one cannot deny that lash application is a dreary process. If you're new to wearing falsies, prepare for a time-consuming, frustrating, and exhausting experience because, as beautiful as false lashes can make you look, their application process is anything but that.
Before you change your mind and abandon your plans to try fake lashes, there is some good news. Magnetic lashes you can apply in a matter of seconds are gaining popularity, ending the difficulties associated with using traditional lashes. This article will discuss similar lashes from the brand MoxieLash to see if they are worth the hype. We'll also look at genuine MoxieLash reviews to see what people think of them.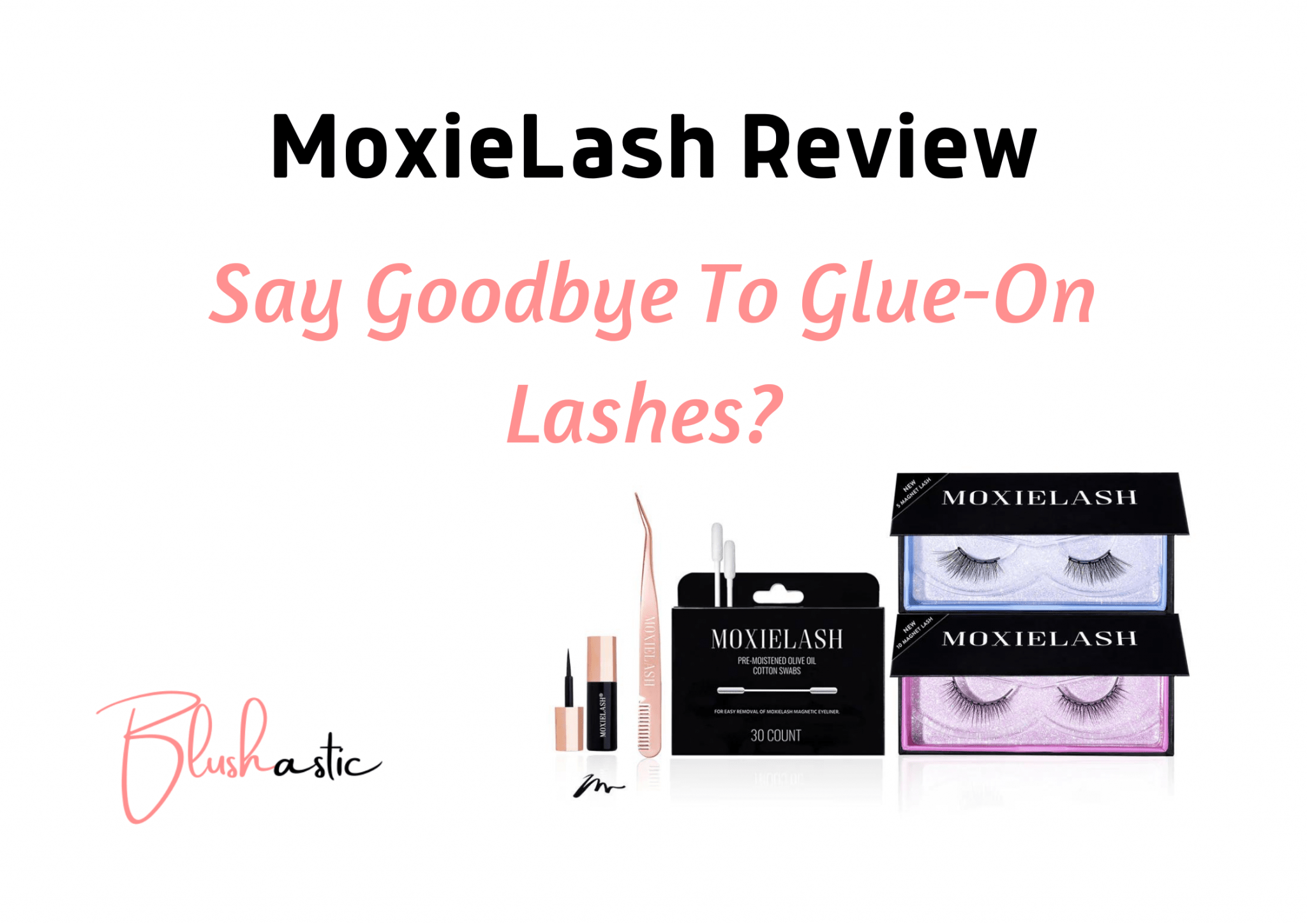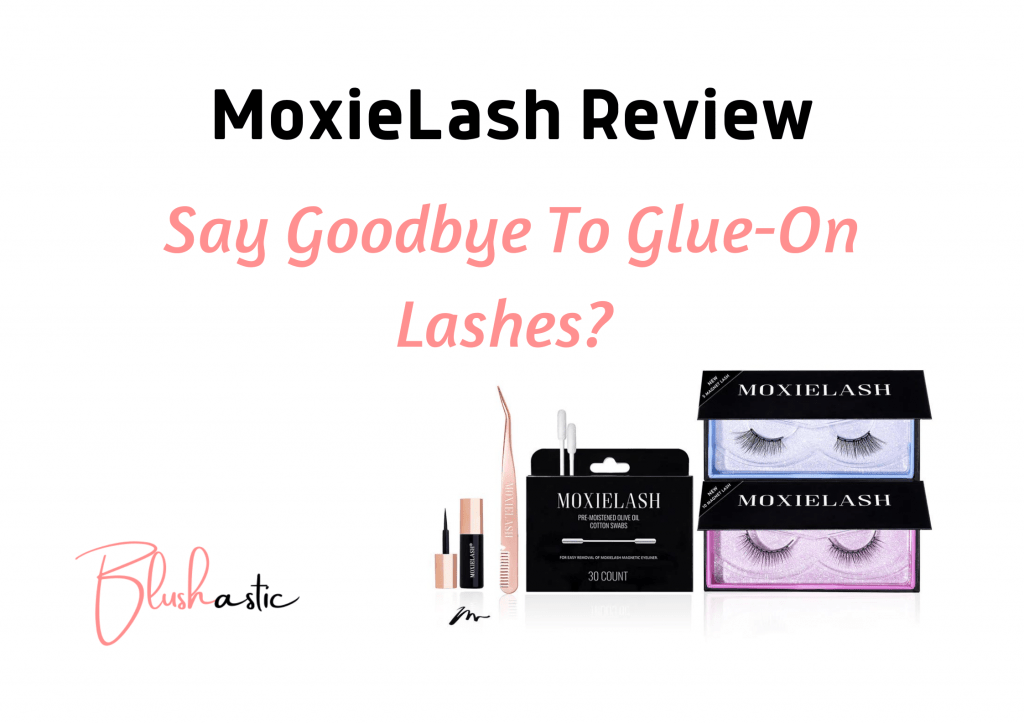 What are magnetic lashes?- you may wonder. As the name suggests, magnetic lashes are fake lashes that adhere to your lash line with tiny magnets. They are commonly available in two types: those that you can apply with a magnetic eyeliner and those that come in a set of top and bottom lashes that work by sandwiching natural lashes together. MoxieLash uses magnetic liners to keep lashes in place.
The band of their lashes adheres to the liner seamlessly, giving you an effortlessly glam look. As a result, the application becomes significantly simpler, allowing even novices to become experts in no time. Magnetic lashes help effectively achieve the long, fluttery, and feathery lashes you desire. Is MoxieLash, however, your best bet? Let's find out.
MoxieLash Reviews | Say Goodbye To Glue-On Lashes? 
Moxie is a community of vetted makeup artists and beauty experts who work tirelessly to combine beauty and creativity. They are committed to providing you with high-quality, premium beauty solutions that deliver maximum results. Bianca Alcázar, MoxieLash's beauty innovator, is determined to create effective beauty solutions by fusing beauty and technology with creativity and design.
She was one of MoxieLash's first employees and is now in charge of the magnetic lash portfolio, new product development, and innovation. MoxieLash is a creative beauty brand that offers a variety of tools and products to highlight and enhance the beauty of your lashes.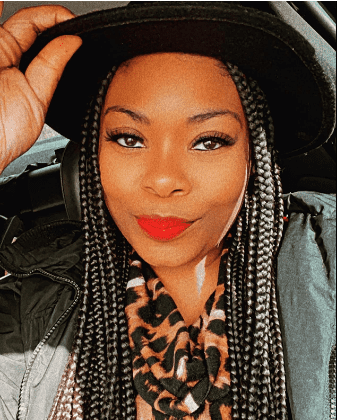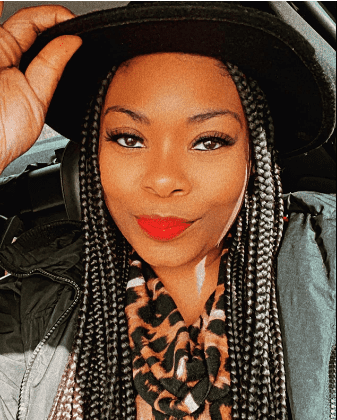 MoxieLash sells magnetic lashes, magnetic liners, and various other accessories such as makeup removers, mirrors, curlers, soap, wipes, and more. They currently have two lash collections: one that uses micro-magnets and another that uses nano-grip technology. Both types of lashes come with corresponding liners that aid in the application process.
Apply the magnetic liner to your lash line and stick the faux lashes, and you'll instantly have long, dense, and wispy lashes. You can wear their magnetic lashes for up to 24 hours and easily swap them out. Furthermore, if properly cared for, you can reuse them daily for a month or more. 
MoxieLash | Product Range 
MoxieLash currently offers two distinct collections of faux lashes that employ different techniques to achieve lengthier, darker, and fuller-looking eyelashes. They feature lashes in various styles, materials, colors, and more. Let's take a quick look at both ranges to see which is best for you.
Magnetic Lashes 
The first collection of lashes labeled "Magnetic Lashes" includes 30 items. This collection's faux lashes feature a lightweight band with 10 strategically placed micro-magnets. Using a unique magnetic liner, you can easily apply these lashes to your lash line. This liner is very simple to apply, just like any other eyeliner. All you have to do is draw a line along your lash line, and the lashes will instantly adhere to it. MoxieLash magnetic eyeliner is available in two colors: black and brown.
Natural, Mid-Glam, Glam, and Dramatic, whichever lash style you prefer, you'll find it in this collection. They are available in three sizes (S, M, and L). Moreover, you can choose lashes based on the shape of your eyes. Moxie lashes are available in three materials: bionic silk, silk, and mink. There is also the option of selecting lashes with varying numbers of magnets on the lash band. You can choose between lashes with 5 or 10 micro-magnets.
How To Apply Magnetic Lashes? 
Begin by applying the pigmented magnetic liquid eyeliner to your lashes.

Allow 3 to 5 minutes for the magnetic liner to dry.

While you wait, apply one or two coats of your favorite mascara to your lashes.

Before using the lashes, perform the dry test by gently tapping a finger on the liner to ensure it is dry.

When the liner has entirely dried, apply MoxieLash magnetic lashes to the liner.

If the liner is wet, wait for 1 to 2 minutes for it to dry completely.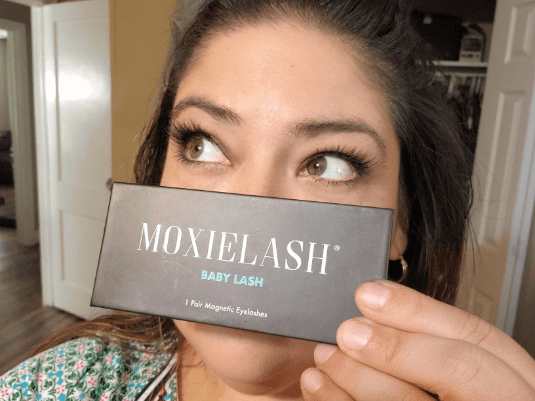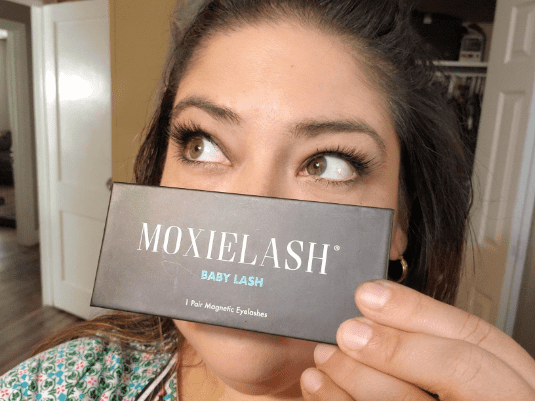 Nano-Grip Lashes 
MoxieLash's second collection of lashes is titled "Nano-Grip Lashes" and includes 16 items. As the name implies, it uses nano-grip technology to instantly bond with the faux lashes. The lashes have a clear silicone band that adheres firmly to the liner, creating the appearance of wispy and fluttery eyes. The "Lashies Liner" is available in clear and black shades. You can quickly draw a line along your lash line during the application process, similar to the magnetic liner. This liner dries quickly, is non-sticky, smudge-proof, and waterproof.
Natural, Mid-Glam, Full-Glam, and Cat Eye are among the lash styles available in this collection. They are also available in various materials such as silk, mink, and bionic silk. Nano-grip lashes are light, feathery, and simple to apply. They instantly add volume, length, and density to the eyes with no drying time. These lashes can be used up to 25 times and can easily last a month or more, depending on how well you care for them. They adhere to your lash line for up to 24 hours and are entirely customizable for all eye shapes.
How To Apply Nano-Grip Lashes? 
Begin by applying the Lashies liner to your lash line, working your way out from the inner corners.

Apply a layer of mascara to your lashes to help the fake lashes blend in with your natural lashes.

Stick the nano-grip lash to the liner as close to your natural lashes as possible.

Using an applicator, press the faux lashes tightly against your natural lashes to ensure they blend seamlessly.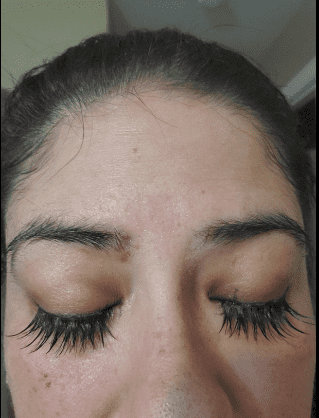 Benefits Of MoxieLash 
MoxieLash is a better and more convenient alternative to traditional glue-on lashes.

Their lashes are more straightforward to use than traditional ones, making the application process simple enough for beginners to master in no time.

MoxieLash has two extensive collections of high-quality lashes – magnetic and nano-grip lashes. 

Magnetic lashes come with teeny-tiny magnets on the band that effectively stick to a magnetic liner. You can either choose lashes with 5 micro-magnets or 10 micro-magnets on them.

Nano-Grip lashes use bonding technology, which allows lashes with a clear silicone band to adhere to the liner.

Their lashes use the finest materials, including silk, mink, and bionic silk. Bionic silk is a unique, robust, long-lasting lash material that provides maximum fullness.

MoxieLash offers high-quality and durable lashes. You can use them daily for a month or more with proper usage and aftercare.

The brand claims the lashes can last up to 24 hours without falling out. Also, you can easily swap them out whenever you want.

MoxieLash offers lashes in various styles, sizes, shapes, and colors to meet the varying needs of its customers.

Ideal for those looking for quick fixes to get long, dark, and fluttery lashes.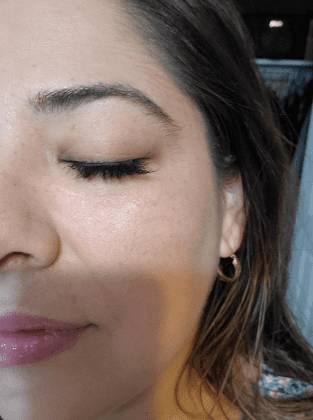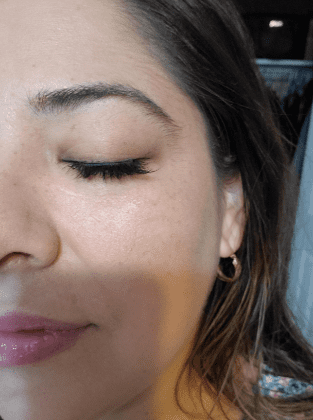 Drawbacks 
Unless you buy a kit that includes both the lashes and the corresponding liner, you will have to buy them separately.

Using MoxieLash regularly for an extended period can be costly because you can only reuse them for a month before being discarded.

A small percentage of people expressed dissatisfaction, claiming that Moxie lashes don't effectively adhere to the lashes and require an excessive amount of liner, that they fall out and require touch-ups, and that they cause rashes and blisters.
Customer Reviews | MoxieLash Reviews Before And After 
A quick look at MoxieLash reviews reveals a mixed reaction from its customers. While some people are completely in love with their lashes, others are dissatisfied for various reasons. We selected reviews from multiple online platforms to help you understand what people think about MoxieLash.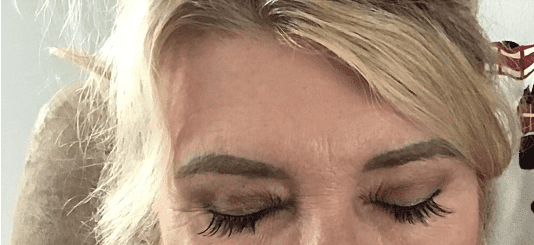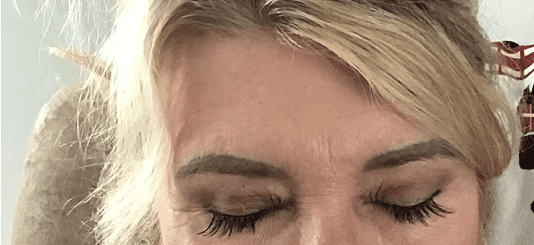 Cindy stated, "My friend recently gave me MoxieLash as a birthday present. Because I have difficulty putting on glue-on lashes, my friend thought these magnetic lashes might be useful. I used them for an important meeting a few days ago and was genuinely impressed. I initially struggled with a few attempts during the application, but I quickly learned how to do it correctly. They easily lasted 10 to 12 hours until the end of the day without slipping or falling out. I also did not feel any irritation. I'm pleased with this discovery. I'll surely buy more lashes from MoxieLash."
Miranda noted, "I had just started learning makeup, so I hadn't yet tried applying false lashes. I came across MoxieLash on Amazon and decided to give it a shot. There was a slight price reduction, which encouraged me even more to buy it. I chose a natural wispy set of lashes that I could wear daily. I've been using MoxieLash for almost a week and can confidently say I'm a pro at applying them. They are so simple to use that even a beginner like me could do it after a few trials and errors. The lashes do, however, fall out a little bit, but this is fixable with a little liner. These lashes have completely wowed me."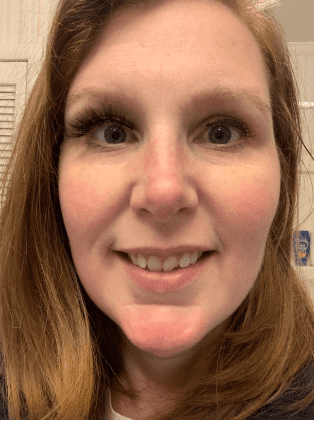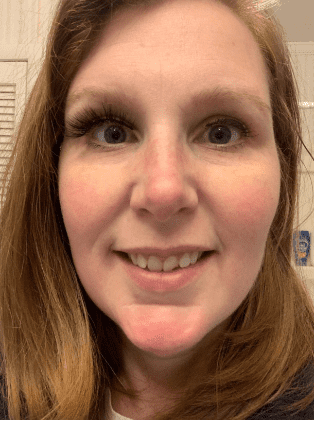 Katherine mentioned, "I had high expectations from these lashes, but they did not work as well as I would have liked." When I applied the liner, it gave me a tingling sensation. I don't necessarily believe there is a problem with the formulation; it could be more because my eyes are sensitive. Thankfully, the feeling faded after a while. The lashes are beautiful and of good quality, but I find them a little rigid and challenging to fit on my eye shape."
Frequently Asked Questions | MoxieLash
Do Moxie lashes work? 
MoxieLash is a premium lash brand that helps you quickly achieve feathery, bold, and glam lashes. Their popular magnetic lashes contain micro-magnets that adhere firmly to the unique magnetic liquid eyeliner. Their nano-grip lashes function similarly but without the use of glue or magnets. Many positive MoxieLash reviews confirm that the brand's lashes work successfully and effectively.
Do magnetic lashes ruin your real eyelashes?
Magnetic lashes are entirely safe for use and will not cause any severe damage to your natural lashes. However, you may lose a few natural lashes when applying or removing false ones. Furthermore, if they are not adequately cared for, they pose a risk of infection, which could negatively impact the health of your natural lashes. To avoid damage to your natural lashes, experts advise you to maintain proper hygiene before applying faux lashes and thoroughly clean them after each use.
What can I use to clean my magnetic lashes? 
To clean your magnetic lashes, use an alcohol-based makeup remover. MoxieLash provides an all-in-one makeup remover that you can use to clean your lashes after each use thoroughly. To clean your magnetic lashes, soak a cotton swab in makeup remover and gently swipe it over the lash band to remove any liner, prepping them for subsequent use. Cleaning your lashes also reduces the risk of infection or irritation, such as rashes or redness.
Closure | MoxieLash Reviews 
We experiment with various procedures and tools to achieve longer, fuller, and denser-looking lashes. However, falsies have always been the simplest and quickest way to add glam and oomph to our eyes. We've been loyal to glue-on lashes for years, but applying false lashes is now easier with changing beauty trends. Innovative magnetic and nano-grip beauty products from MoxieLash are changing the beauty game. Such lashes are simple to use, easy to access, and well worth the money. A slew of positive MoxieLash reviews backs this up.
MoxieLashs' lashes are high-quality and straightforward to apply. They are available in various styles, shapes, and sizes to meet the needs of everyone. However, along with the positives, there are some drawbacks. Some customers complain about the prices, so if you're on a tight budget, MoxieLash offers the option to pay in small installments, which you should consider. Furthermore, you can find discounts on many MoxieLash products on popular websites such as Amazon.
Speaking of their lashes, a small percentage of people would prefer to avoid them for various reasons. It is best to say that you will only know whether or not you like them after you try them once. We are confident that if you follow the MoxieLash instructions precisely, you will be able to master the application of false lashes in no time. The increased density, length, and appeal obtained after using these lashes will surely be worthwhile.
Marilyn's deep interest in fashion, beauty, and lifestyle has led her to pursue a fulfilling career as a freelance writer and blogger. With her bachelor's degree in fashion design from the Fashion Institute of Technology, she has developed a keen eye for style and trends, making her well-equipped to offer valuable insights into the latest fashion and beauty trends.