Is it time to lock your glue-on lashes in chests and trunks? Magnetic lashes have been floating in people's timelines for quite some time. You would want to know when it claimed its benefits and could splash out the standard fake lashes in many features. People are addicted to comfort, and so are these pairs of quintessential arches! As splurged by Ardell Magnetic Lashes, the brand offers versatile lashes which give you a break from the tedious process of falsies, tweezers, and glue that never sticks properly!
These fiery pair of fringes kicked off with full glam for their easy breezy magnetic grip and are one of the many reasons. So are these a thirst trap? Undoubtedly! And are we ready to get in it with the Ardell Magnetic Lashes review toknow more? Can't wait!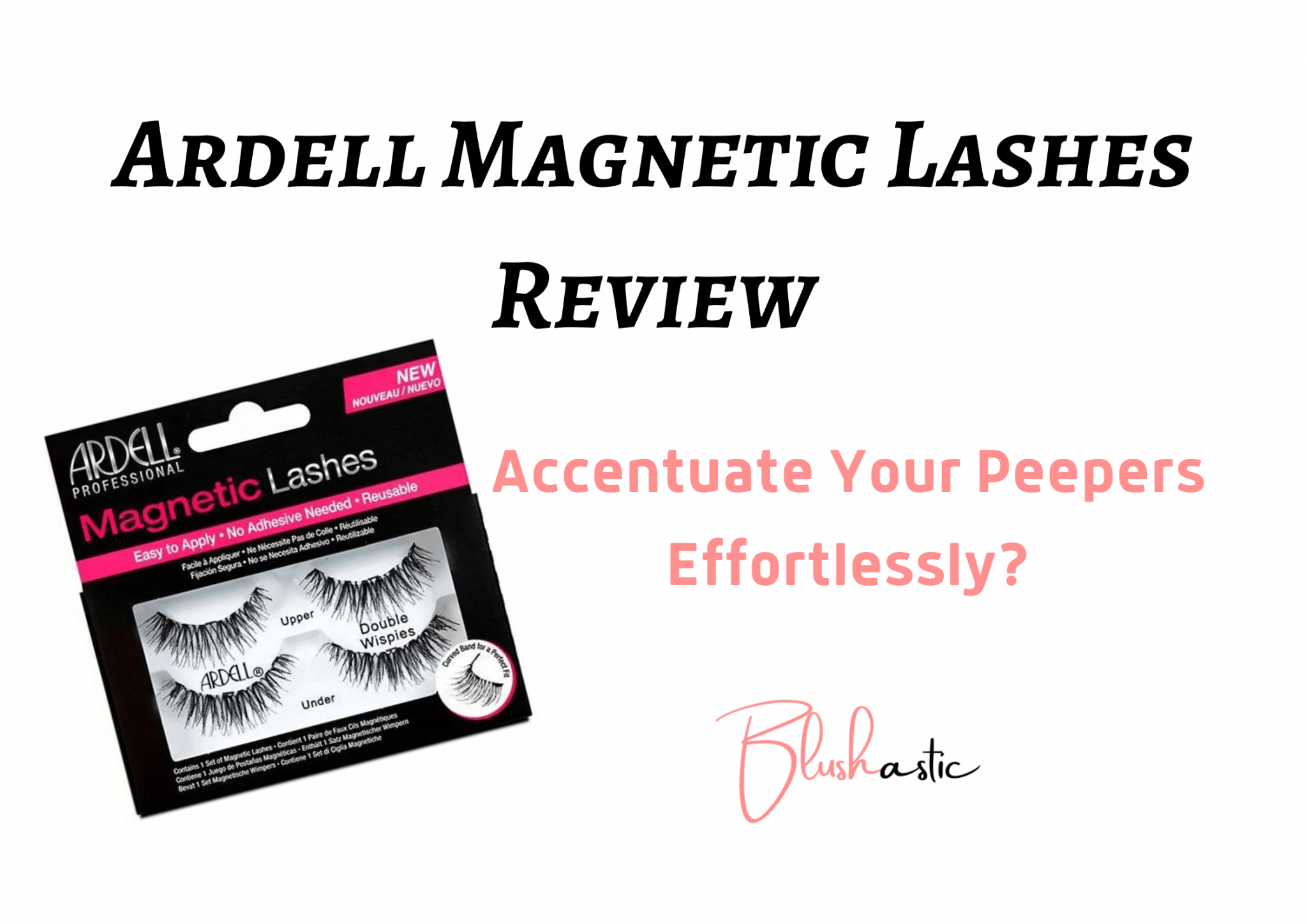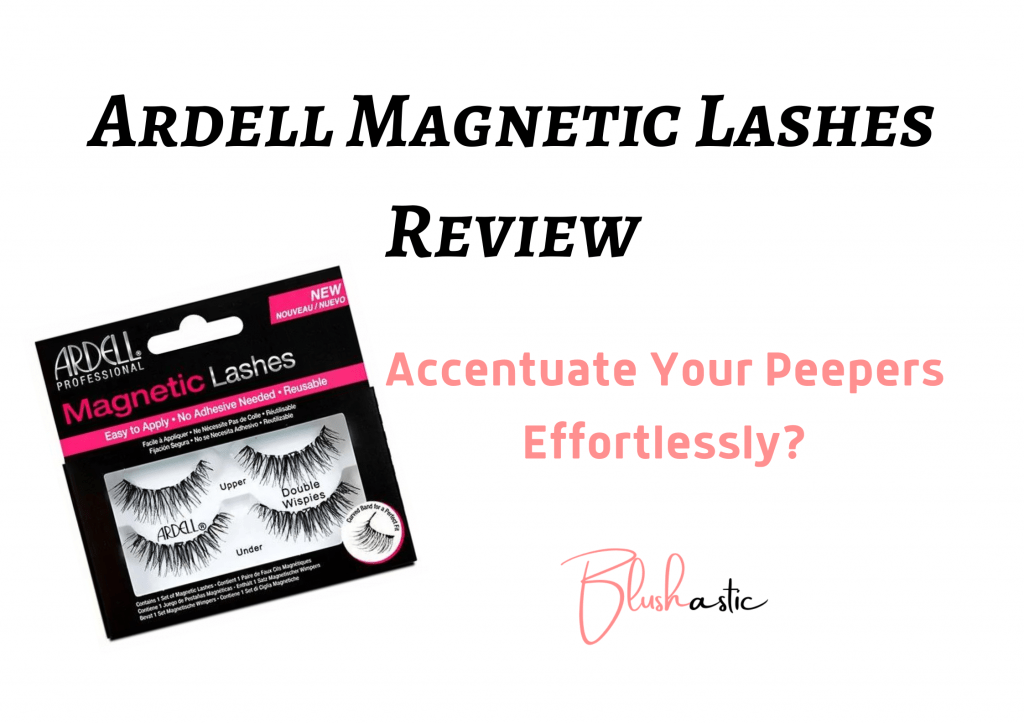 Eyes are enchanting and should be adorned with the most irresistible features like a dramatic eyeliner, or even sometimes, just putting on a pair of glazed, fluttery lashes will brew the magic for the ones that plant their gaze on you! Ardell Magnetic Lashes Demi Wispies claims that their lashes are designed with seamless precision and are a better option than bland lashes on any fine day.
But is that all they have to offer? Are there any loopholes you should be aware of? Let us guide you through this informed edit so you can be sure if these false pairs deserve a place in your beauty drawers!  
Ardell Magnetic Lashes Review |
Accentuate Your Peepers Effortlessly?
When it comes to the eyeballs-grabbing world of false lashes, you can always find Arrdell sitting proudly at one of the topmost positions. Many sites, like Vogue, Cosmopolitan, and Bazaar, have rated the Ardell Magnetic Lashes to be a suitable option for buyers in their lists. A Reddit user also said that she ditched her winged liner for these pairs, as they gave her doe eyes a more curled up and fluffy vibe. So what is it precisely about Ardell that makes every lash extension professional or makeup artist go after it? Let us uncover more deets!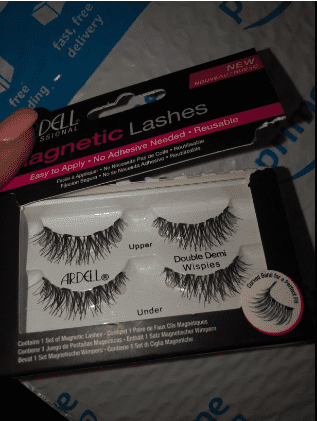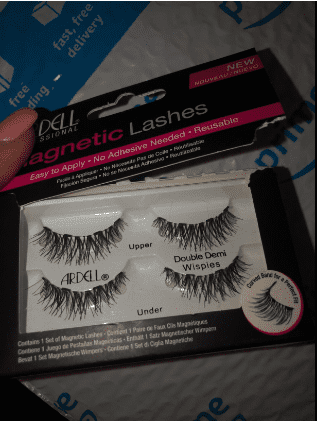 If there's anything that can replace your mascara, it is a good pair of faux lashes! And we aren't saying this. Users are! Ardell Magnetic Lashes 001 are the brand's most sought-after option for their unique feature. The pair contains an upper and a lower magnetic lash which later comes together to be sandwiched in your lash lines so that your eyes get a bushy and popping effect. The critical takeaway that users have loved is that the lashes avoid using glue at any cost. Instead, between the finely polished hair strands, there are little bits of fragmented magnets in a sleek row, holding them in place so that their learning curve fits right onto the gaps. 
If you are not a pro with liquid eyeliner, these lashes claim to be your muse for your weekend fantasies or daily rituals. These are latex-free, paraben-free, and cruelty-free and can be reused as long as you care for them! But does this make them worthy of your eyes?
How to apply Ardell Magnetic Lashes?
Gently remove the upper magnetic lash from the tray

Hold steady at an optimal angle, and place them on the top of your natural lash line

Now pull out the under magnetic lashes, and put them beneath your natural lash line, so that the two of them get a good and firm grip

Achieve that luscious volume you have been waiting to get! 
How to remove?
Use your index finger and thumb to do this.

Carefully slide the top and bottom magnets away from each other

Do not pull the lashes straight off, which may hamper their quality.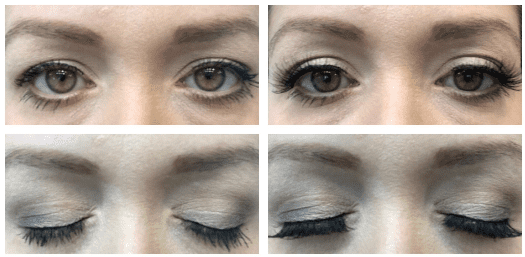 Pro tip:– If you wish to add more life to your lashes, make sure you clean them and put them back in their tray. Doing this will ensure their longevity. 
Perks 
Works on multi-magnet technology 

It features invisible magnets 

Grips lashes at the end too

Does not flare out

It does not require any nasty glue

Safe to use as they are free of latex and paraben

You can reuse these lashes multiple times 

Pre-curved bands to make application easier

Contours different kinds of eye shapes

It comes in strip and accent styles

Never been tested on animals 
Drawbacks 
You might not be able to trim these lashes because a magnet is present at the end, which may come off and disintegrate the whole pair. 

Sometimes the edges or end of the lashes tend to come out. 
Why Choose Ardell Magnetic Lashes?
Reusable, toxic-free 
Suppose you buy something and have to throw it after you wear it; it's just cruel irrespective of whether it's pretty or not. These lashes are not only prettier but also vanish your woes on the use-and-throw concept that false extensions usually follow. You can use the Ardell Magnetic Lashes 110 as much as fifty times, as they have been designed to cater to your needs. These reusable options save a lot of time from shopping because you can clean and stock them back in their tray, and they are secured and ready for your next night out! 
Multi-magnet technology 
According to the Ardell Magnetic Lashes 001 reviews, the series has been designed with a unique, multi-magnetic technology that enables you to wear your lashes for a long time without worrying about them coming off constantly. It features six to eight small magnets that go invisible to the eyes. These are embedded in a neat, geometrical straight pattern to get a sticking action, like glue, throughout your lash line. Some users from Amazon revealed that it effortlessly sticks to the edges as well, without coming off like feathers!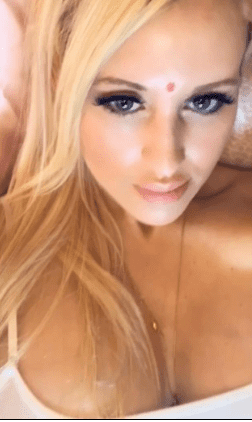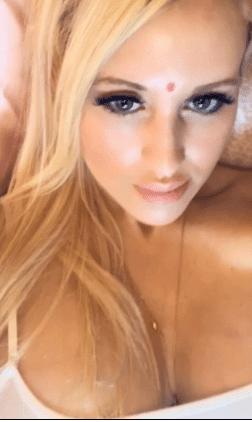 No glue needed
Who needs glue when you can stick your lashes without it? No one likes to go through all that mess, especially when your eyes are involved. This calls for investing in humble options that will suffice your sensitive skin's needs without breaking it out. Reviews from Ardell Magnetic Lashes Amazon have brought to light that the magnetic lashes from Ardell are here to take away your stress. You need compromising adhesive to attach them because they have something better, the magnets!
Affordable 
Most of us fall prey to cheaper options that will either irritate our skin goodbye or not do what they promised to do in the first place. This requires you to invest in alternatives like Ardell Magnetic Lashes Demi Wispies, which create a spikey effect to intensify that column, and are available at down-to-earth pricing. You get the chance to experience a premium feel anywhere and everywhere you go because these lashes will stay with you!
Natural looking
If you want to bid goodbye to lash glue from the equation without bringing home something very pricey, most of the products leave the room. But not this one! These magnetic lashes help restore your fluffy volume and help create an intriguing look. They have been designed from premium materials like human hair, faux mink, etc., in staggered lengths, so you get a flaring style. The lifted corners elevate your lash's puffiness so that you leave a mark on all eyes you lock your peepers with!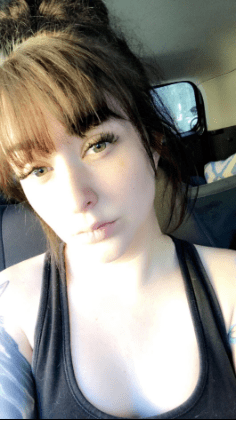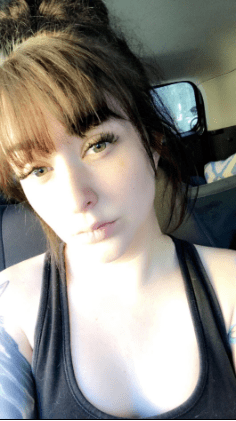 Customer Insights | Ardell Magnetic Lashes
Mellisa commented, "The best thing that happened this year is getting these lashes for my birthday present. They are made of special faux mink material and have a premium feel.  These lashes don't put their weight on you and are extremely lightweight. They are also multi-dimensional, which gives them an edge over other regular falsies. It's been eight months since I have used them, and I still can't get enough of them!"
Amber expressed, "I have always depended on good false extensions to amp up my appearance. Lately, I have heard a lot about these lashes from my friends, after which I decided to try them. Honestly, these lashes are far more difficult to put on than the non-magnetic ones. I couldn't get the magnets to line with my lashline, and every time I put it wrong, it just pinched my skin hard. I finally gave up disappointed because I had high hopes for this one."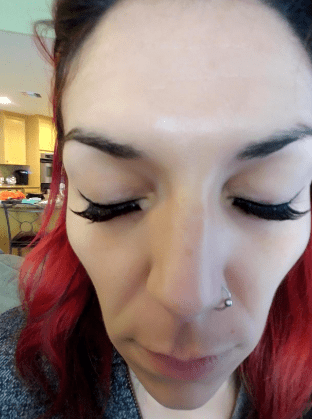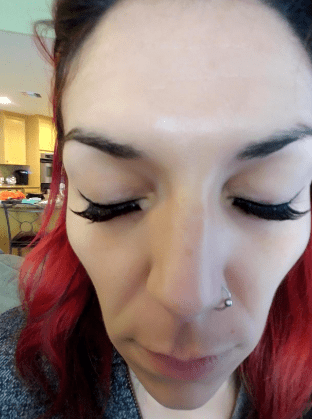 Celine pinned, "Utterly thankful to whoever created these. I usually have sensitive skin, which gets worse when I try applying glue to stick to my lashes. I never get it right in the first go, so my skin usually becomes irritated. Thanks to these, I never have to face trouble again. The little magnets are strategically placed and go almost invisible in my busy lashes. They help me create an intense eye makeup look, and my fiance just loves them on me!"
Lyra mentioned, "Is it just me, or does someone else also think these lashes are not worth the hype? I recently tried them out for a friend's event, and bringing them close to my lash line is impossible. You can also trim the lashes towards the end because the magnets on edge would fall off, and the lash extension would start to come off at the end every time you move or blink."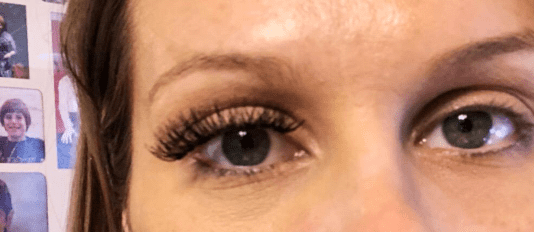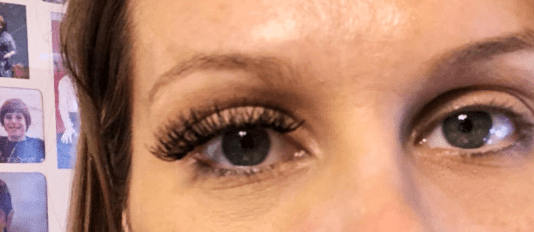 Kinsley said, "If you met me some months earlier, you could tell I am not much of a fake eyelash fan, but these lashes have completely changed my life, and for good! They are made from top-quality ingredients, and I always stock them up for myself and my daughter to use. My favorite pick is the wispies, as they add more definition to my eyes, which makes them look extra voluminous, fuller, and denser. I am pleased never to use sticky adhesives on my skin again!"
FAQs | Ardell Magnetic Lashes Review
What is Ardell Magnetic lash natural accents?
The Ardell Magnetic Lashes Accents is a kind of innovative lash design belonging to the brand's magnetic lash collection. These lashes are made from human hair and can be reusable easily. Being weightless and safe, these pairs are perfect for everyday use. There is also no fuss in applying them, and they deliver a natural-looking appearance to your eyes. 
Which Ardell Magnetic Lashes are the best?
The Ardell Professional Magnetic Double Strip Lashes, in the design Wispies and Demi wispies, have managed to attract the maximum number of users, as they don't use any adhesive, are reusable, safe, and super chic. 
Where to buy Ardell Magnetic Lashes?
You can easily purchase these lashes from Amazon and a few more sites. You can also directly visit the official website of the beauty brand itself and place your order from there.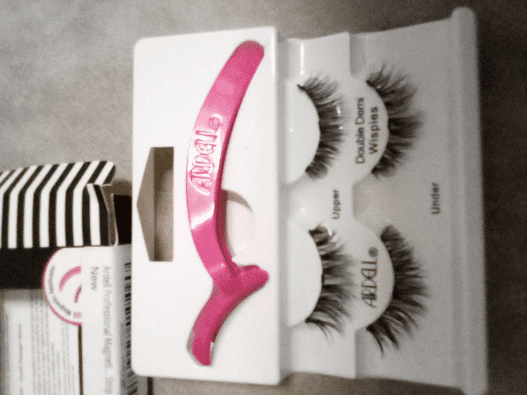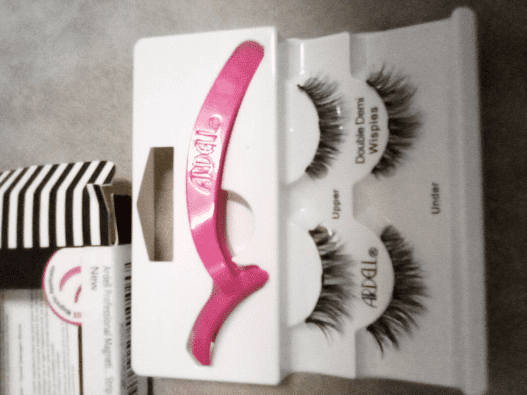 How long do Ardell Magnetic Lashes last?
The major perks of these magnetic lashes are that you can wear them as often as possible because they are reusable. Just make sure you take care of them properly. 
Which Ardell Magnetic Lashes are most natural?
Ardell Magnetic Lashes offer their users a type of lash called Accents 001, which looks very real, and has got people crazy about it. The lash pair Is made of natural hair and gives the most natural look to your eyes. 
Are Ardell Magnetic Lashes safe?
Magnetic lashes and eyeliners are generally safe compared to the other false pairs that require glue and adhesives to stick to your skin. Magnetic lashes may only harm your eyes if you misuse them and poke your eye. Also, ensure the liner you use does not react to your skin. 
Do Ardell Magnetic Lashes stay on?
The Ardell Magnetic Accents in the range 001 do not need any sticky glue or adhesive to stick them along your lash line. Every individual lash strip has three magnets and can be reused. They give a lovely hold along the length of your eyes and prevent budging.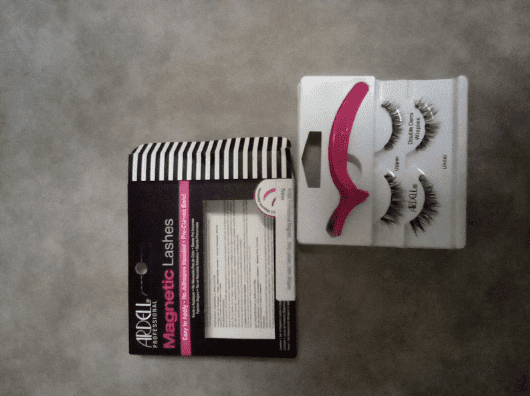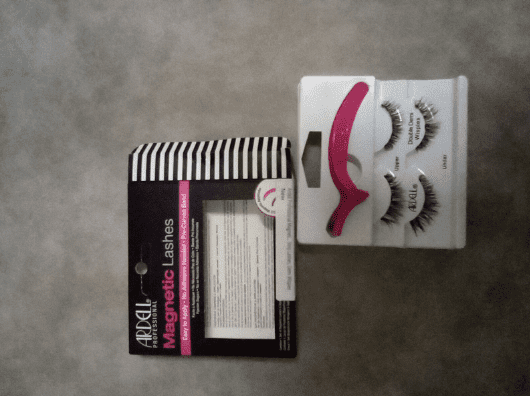 Can you reuse Ardell Magnetic Lashes?
When regular false lashes are coated in mascara or glue, they lose their shine and life span. Magnetic lashes are very different, and you can reuse these lashes up to fifty times. If you are cleaning them gently after your every wear, they last longer. 
Are Ardell Magnetic Lashes waterproof?
Yes, this composition has been specially designed to be resistant to water so that you can wear them for a long time. This feature adds more to its life span, thereby adding to its durability. 
Can you cut Ardell Magnetic Lashes?
Users might face an inevitable drawback when using Ardell Magnetic Lashes. You might spoil your falsies if you want to trim down the strip lashes by trimming them. This is because the magnets are placed neatly and are present towards the end, giving the stick a better grip. The edges might be disturbed if you try to cut them, and the magnets may fall off. 
Do the Ardell Magnetic Lashes work?
Yes, they do. The brand's new line consists of the full falsies lash band and accent lashes, which have attracted a lot of limelight. Users have been loving their natural-looking lashes, which are in the form of half lashes, and amplify your appearance in no time. 
See Also: Kiss Magnetic Lashes Review 
Closure 
We all are looking for ways to plump up that volume, be it through mascara, eyeliner, or a good old false pair to fall back on! But the dreaded thought of putting unhealthy adhesives on your sensitive skin drives half the population crazy. Those who are doing it are under some beauty pressure, whereas the rest cannot depend on other options. Luckily we are your best friend, and we found that the Ardell Magnetic Lashes Review is a solution to all your eyelash extension troubles! 
Users have been loving the light touch of these lashes on their skin, which has skyrocketed the demand for the same. And why wouldn't it? Their lashes don't compromise your skin quality and help create a bold statement that you would want to walk with everywhere. It's time you get rid of the sparse, lackluster lashes, for these falsies give your eyes the most revolutionary volume without any drying time! We have a mirror now. Are you ready to try them on?!
Rebecca is a skilled writer with a passion for makeup and skincare. With years of experience in the beauty industry, she has a deep understanding of the latest trends and products and a talent for creating engaging content that resonates with her readers. Whether she's writing about the latest skincare products or sharing her favorite makeup tips, Rebecca's writing is always informative, entertaining, and inspiring.