Do you also seek a thick brush-like lash line, or are you not normal? The lashes define our look, persona, and, most importantly, our eyes, which speak a thousand words. Lash serums that work magic on our lashes by bringing real-time differences classify under godly items. And so it is no surprise when someone says the same for the NeuLash lash serum. But should you go for the price that this serum offers? Analyze our NeuLash Reviews here by yourself to make a smart decision on its purchase.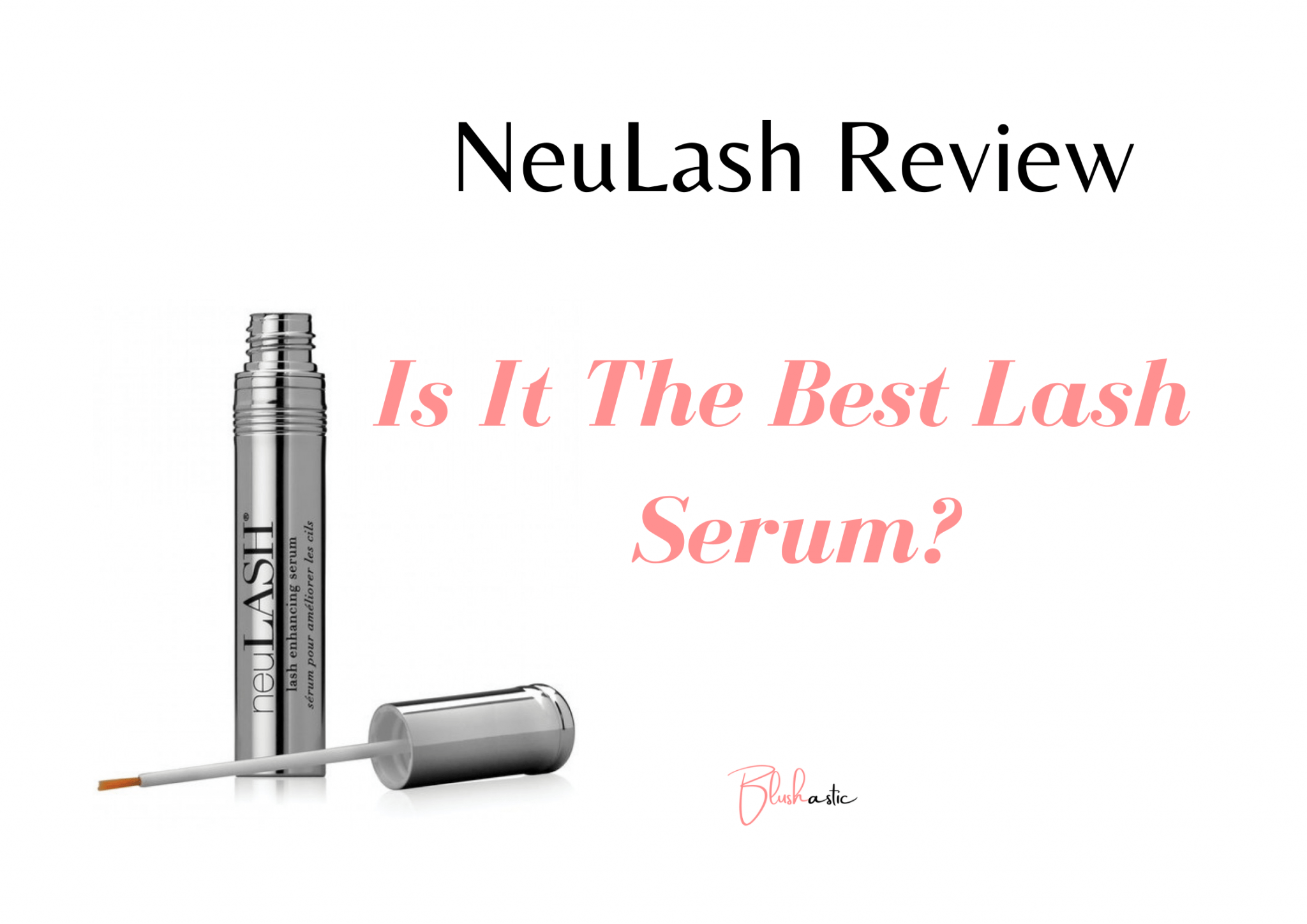 The products may be a thumbs up or down, but it depends upon individuals how they would like to rate it. And before you decide whether to buy this serum, look at the key traits here. And that's why to get the complete picture of NeuLash, stay till the end.
NeuLash Reviews | Pass Or Fail?
NeuLash is the brainchild of Skin Research Laboratories. Along with some other breakthrough products (of the same brand), this sleek bottle was also able to grab some eyes. Note that this lash-enhancing serum claims to show results within four weeks of its use. The Active Lash Technology backs up the dramatic increase in the lash volume. At the same time, the nutrient-rich formula ensures that your lash isn't short of deep healing.
But pregnant or breastfeeding women alongside children under 18 should not use it without the permission of their physicians. Anyone else can apply it. Even if you wear contact lenses or apply lash extensions (but make sure it dries), it will still work for you. You can get it from Amazon, Nordstrom, Dermstore, or other sites.
I got mine from Amazon 3 months back. I do not think of having any ailments, but my lash growth was almost negligible. The condition was mediocre, yet I decided to try it. My lids tingled on its first use, but the feeling disappeared. What happened next was a bit unbelievable. There was a change which I'll discuss here later. In the meantime, scroll down to see the relevant details.
Reasons For Your Lash Loss
There are two main reasons for the rapid loss of lashes. Let's look into the first one.
Medical Condition – Some major hormonal ailments (that are too common nowadays) like Thyroid, Diabetes, or other disorders accompany hair loss. And eyelash is no exception to it. You may have an underlying inflammatory disease or nutritional deficiency that goes unnoticed. Even with skin cancer, one faces tremendous hair loss. Similar is the case with Alopecia, an autoimmune disease where our immune system attacks hair follicles. The lash loss is quite palpable when these disorders go out of control. And take care of your stress and anxiety levels, too, as they affect your lashes significantly.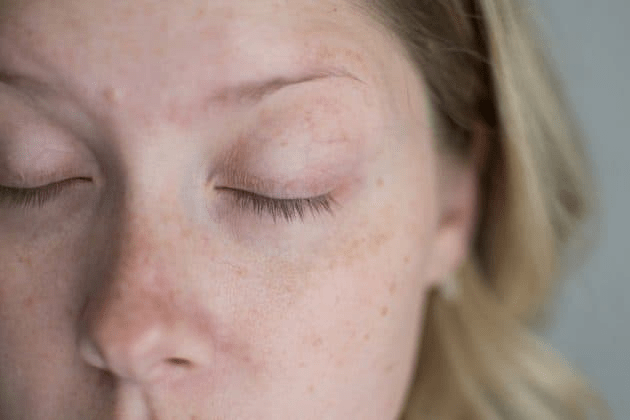 Wrong Habits – I know it's soothing, but it's time you stop rubbing your eyes harshly (if you do). Fake lashes or lash extension takes away a good number of lashes if you wrongly apply or remove them. Even the eye products you use (if unsuitable for your eyes) may irk your eyes later, causing you to press the lash line hard. A lot of us have Trichotillomania, the urge to pull the lashes that may exist without us being aware of it. Sleeping with makeup on is another common mistake you must correct. These habits make us pay for our soft lashes in the long run.
How To Use?
To ensure that your lash line gets a proper application and the full benefits of the serum, follow these easy steps in its sequence. Take care that the serum doesn't go on to your eyes. In case of any such mishap, immediately wash off your eyes thoroughly. If the irritation persists, seek medical attention.
Clean your lashes before applying.
Use it once a day (preferably in the evening). Even if you use it twice a day, expect to see the same results.
Strike the brush directly to the base of the lash line and not on the eyelid.
Repeat the same for the other eye as well.
Let the serum dry for 2 minutes.
Apply any desired face products.
NeuLash Lash Serum Ingredients
Would you like to know what stuff you put on your lash line? This serum has its own set of ingredients that I will analyze. Some of the main compositions contain this:
Isododecane helps in retaining the moisture of your skin. It comes super helpful while treating brittle lashes in search of some water.
Glycerin is again a soothing ingredient that helps to nourish the lashes. Being a natural emollient, it even makes the application smoother.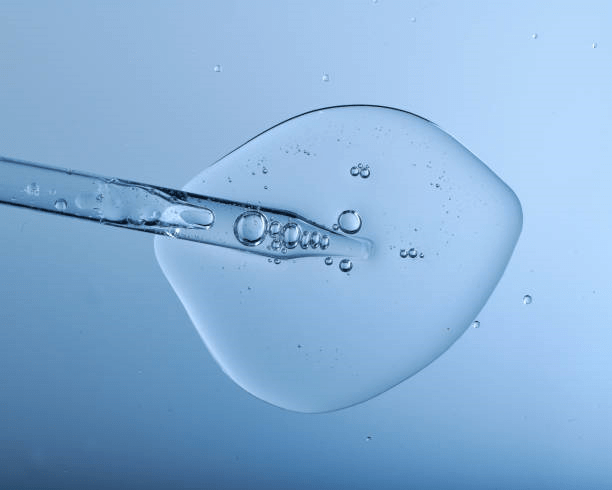 Butylene Glycol conditions the skin and coats the surface of your cells. It is a solvent and binds the other ingredients together in this serum.
Vitamin C and Sodium Hyaluronate are essential to promote collagen production (needed for the growth of hair follicles) and intense hydration of the brittle lashes.
A Few Concerns
Ingredients such as Dehydroacetic Acid and Phenoxyethanol (preservatives) may cause itchiness on some lash lines. If you have sensitive skin, avoiding the products having these ingredients is best. The serum contains Isopropyl Cloprostenate (a prostaglandin analog) that boosts hair growth. It increases lash density and length, as some clinical trials claim.
However, this active ingredient, alongside Potassium Sorbate in this serum, is a well-known skin irritant. So, please drop the plan to use it without an initial patch test.
Now, see the good and the not-so-good sides of the NeuLash serum.
Pros
It is ophthalmologist-tested.
You can use it with lash extensions.
The serum is highly hydrating on dry lashes.
It boosts the growth of the lashes to be longer and thicker than before.
Cons
It comes with a hefty price tag.
It may not be suitable for sensitive skin.
NeuLash lash serum isn't FDA-approved.
Some customers reported swollen eyelids after its use.
It contains Isopropyl Cloprostenate that may irritate.
Customer's Feedback | NeuLash Reviews
A lot of customers leave positive feedback. But there are others on whom the serum didn't work their way. I'll begin with my honest analysis of NeuLash first. It was hard to mark any difference in the first 4-5 weeks when I thought my bucks got scammed. But it wasn't so. Around the 6th week, I felt my lashes appear thicker than before. I could even see two baby lashes in the outer corner. Overall, the volume was okayish (opposite to what the brand exaggerates). I'm still keeping up my hopes on it. Meanwhile, see what other folks felt after using it.
Jenna asserts, "I could feel the thickness just in 3 weeks. And I'm sure it is going to rock! At Least, I'm keeping my fingers crossed for now. Let's see what the future holds for my lashes."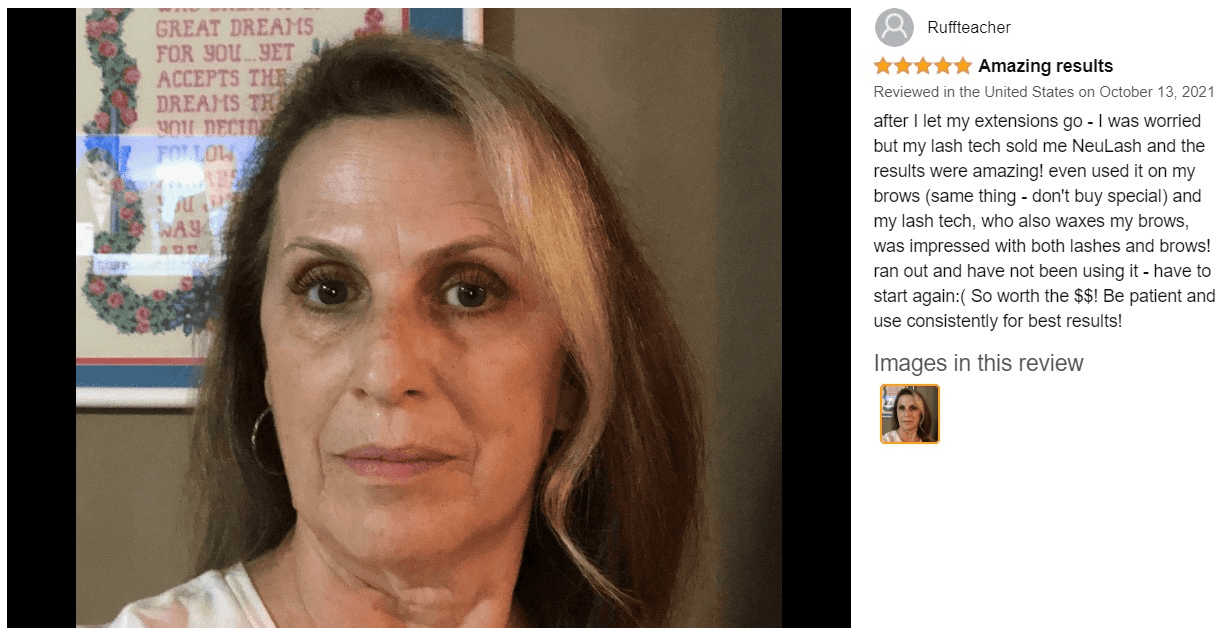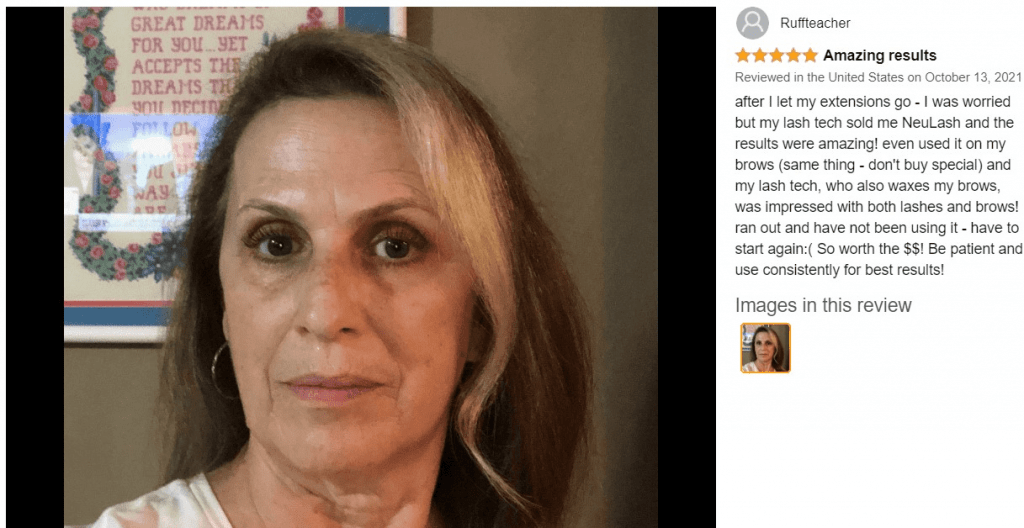 Brisky comments, "I've tried many high-end products but could not get any results. This serum gives what it offers. It has helped me overcome my fear of continuous lash loss. I'm also keeping a tab on my stress levels that used to skyrocket."
Kaiyl complains, "I feel disgusted while I write this, but it needs to be out. The serum has done nothing even after using it for eight weeks. Though there are no side effects, I feel there's no need for this useless serum in my closet."
Cher shares, "I will recommend this to everyone with sparse lashes. You've got to give it a try! I never thought I would write this, but now my lashes look rich and voluminous. Thanks to NeuLash."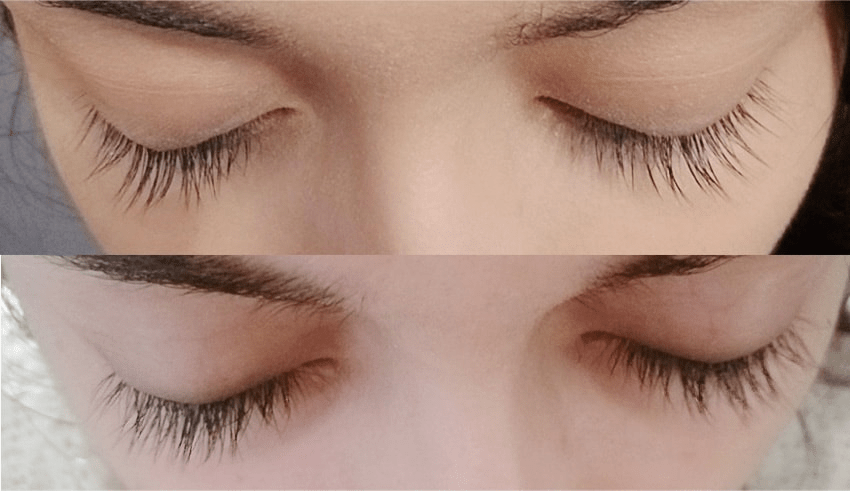 FAQs | NeuLash Reviews
Even after all this, if you still have some queries, this FAQ section will help you clear them. These are the most-asked questions around the NeuLash Serum. I hope this helps!
Should I use NeuLash serum?
If you have bare lashes, you can use this serum and seek a fuller, thicker, and healthier lash line. Folks of any age can use this. Remember, go through the ingredients list once to confirm the ingredients don't clash with your allergic history.
Does NeuLash serum work?
As many of the reviews attest that this serum does work. But a few of them shared that this serum didn't work. And so, my answer would be, it depends! The product may work if everything is alright.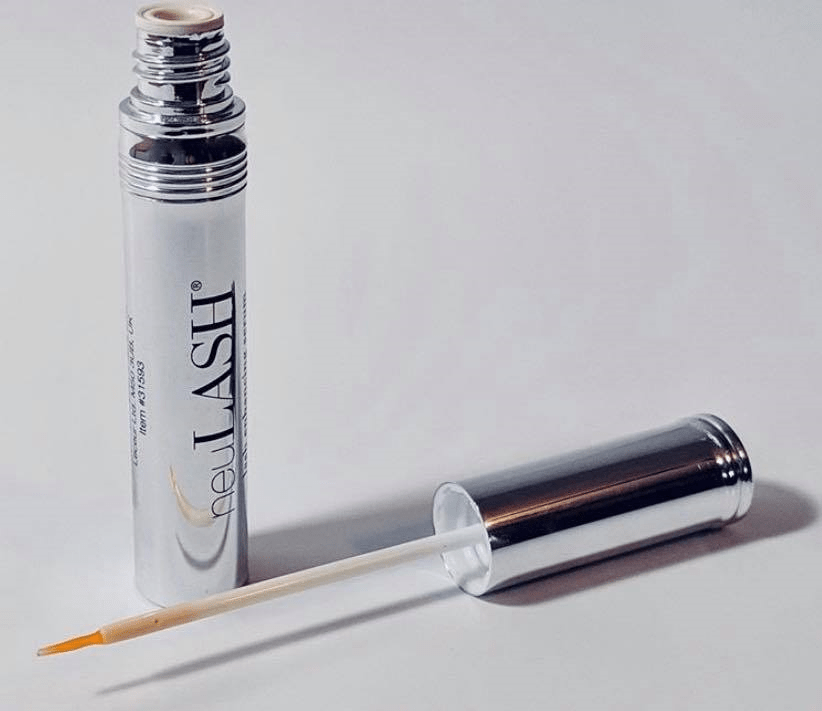 Does NeuLash have adverse side effects?
Firstly, if you have sensitive eyes, don't start using them already. Try a patch test on your skin; if it does not react, go ahead with the product. Or else it is best to avoid it. Remember that a few customers faced irritation, redness, and swollen eyelids. If you want to avoid being one of them, do a patch test first.
Is it safe to use NeuLash?
Yes, it is safe to use NeuLash serum. The ingredients in the serum help the lashes to grow. Plus, it is dermatologist and ophthalmologist-tested, with most customers applauding its non-irritating trait. But beware of the synthetic prostaglandin analog that it contains. This chemical has the potential to inflame, redden, or irritate the eyelids.
What do NeuLash reviews say?
NeuLash reviews are full of praises and promises. The buyers like the product. But a few also felt the product needed to meet its hefty price tag, and some side effects bothered them.
Conclusion
The NeuLash Reviews have accumulated a ton of thumbs up for its quality and deliverables. But a few complaints remain. As for me, that product fared well without any signs of discomfort. I used the product after passing the patch test, and the same for you. Some of the ingredients that I've mentioned above may irritate. Ensure that you avoid making the common mistakes that folks usually do.
Be patient with the results, as the time varies from person to person. Be mindful of keeping your stress levels low to prevent the telogen (dormant) phase of your lashes. But if you still face unnecessary lash loss, consult a doctor immediately. You may have an underlying cause to it, which you would want to know about.
If you need further help with your doubts that I still need to cover here, feel free to ask in the comments below.
I'm Sarah Abraham, the founder and co-author of Blushastic.com and a professional makeup artist. Beauty is more than just skin deep, and that's why I'm passionate about sharing my knowledge and experience to help people feel confident and beautiful on the inside and out.
Whether it's skincare, haircare, or fashion, my goal is to empower women to feel their best. With my expertise in the beauty industry, I strive to provide practical advice and tips that are accessible to everyone, regardless of their skill level or budget.