No wonder why folks go after the fake bushy lashes. When instead, they can have their real ones. The lash serums boost the standard growth rate of your lashes exponentially for longer-looking lashes. And while I talk of it, the Babe Lash lash serum is no exception. It is the top choice of many when they select a trusted lash serum brand. But is this lash growth serum perfect from all sides? Get to know all about it in this Babe Lash reviews here.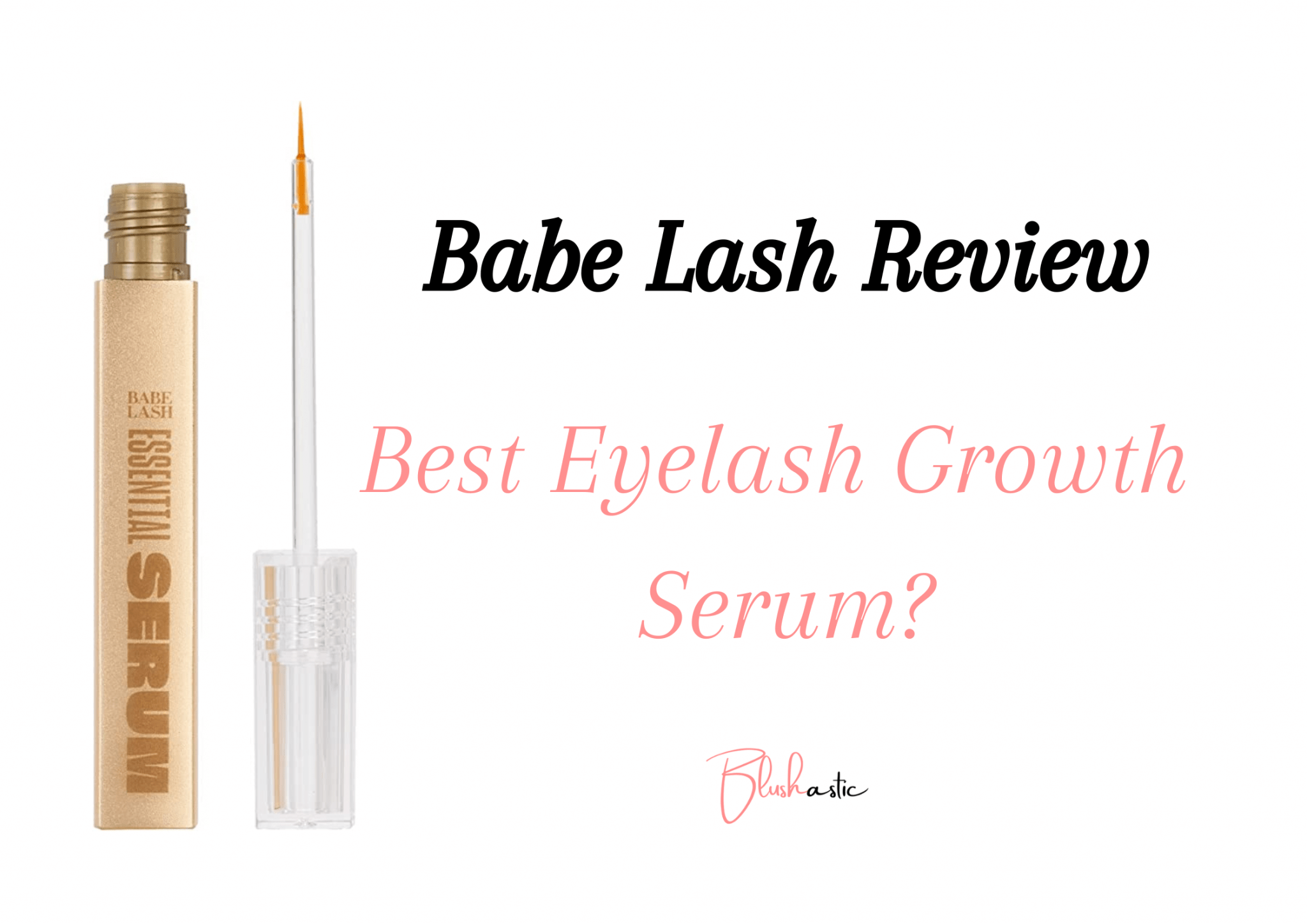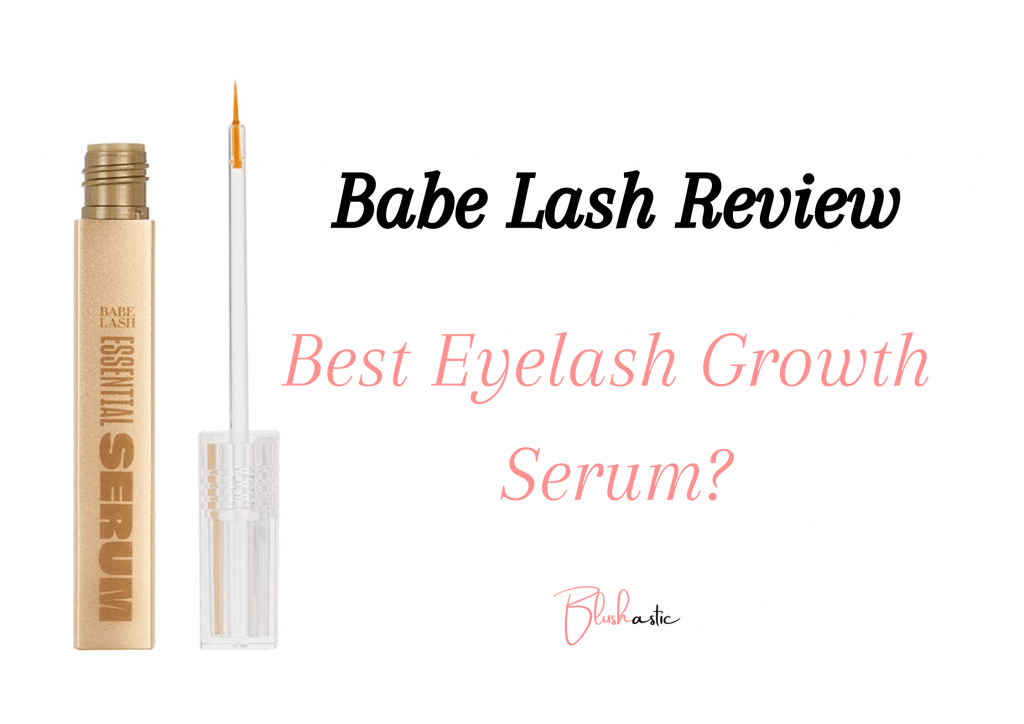 It depends on whether an eyelash serum would work on your lashes. If the product is entirely safe on your skin, it shows maximum results. Let us see what this lash serum has got for its customers.
Babe Lash Review | Does It Offer Longer-looking Lashes?
Babe Lash comes from its brand Babe Original. Among its other products, Babe Lash is a bestseller. Backed by the success stories of its clinical trials, this lash serum has proven to stay relevant even today. The power-packed ingredients of biotin and amino acids help you to gain a longer-looking lash. The applicator has a fine tip for a precise application that even an amateur cannot miss. It mainly targets the lash line to be resilient to external changes by prolonging its growth phase.
Babe Original Lash Essential Lash Serum - Fuller & Longer Looking Eyelashes, Lash Enhancing Serum, for Natural Lashes and Lash Extensions, 2mL, 3-month Supply
SEE FAST RESULTS: Get lush, healthier-looking lashes with Babe Lash Essential Serum. With daily application, you will experience a dramatic increase in your brows & lashes. Not just you, people around you will also notice it.
CONDITIONS LASHES: This lash-friendly formula hydrates the lashes for healthier-looking results. This award-winning serum promotes the appearance of longer, thicker lashes. You won't believe they are yours.
NOURISHING & NATURAL INGREDIENTS: Brow enhancing serum is made from natural & highest quality ingredients
SAY GOODBYE TO FALSE LASHES: Now say goodbye to fake lashes & try our Babe Lash eyelash booster serum. It will help you create beautiful, effortless and natural lashes which will stay with you forever.
EASY TO USE: Just apply a thin line to clean and dry lash line above the level of the skin. Only dip the wand once, this is enough for both eye lids. Allow 1-2 minutes for the serum to dry. Can be used on lashes, brows and with lash extensions.
I got this product for myself five months back from Amazon. It all started when I felt like buying a serum for some "extra growth" in my lashes. So, I applied the serum exactly how the product cover directed me. And I waited for the results. A few weeks passed by, and my patience level sank. As I share my complete review in a while after touching on some key points, know the main reason for your lash loss first.
Why Do You Lose Lashes?
Apart from hormonal disorders (Thyroid, Diabetes, and the like), any nutritional deficiency is a prevalent cause of hair loss, including lash loss. There are a few ailments like Alopecia, Psoriasis, Rheumatoid Arthritis, Lupus, or Scleroderma that attacks the average lash growth. If you are undergoing chemotherapy or radiation therapy for skin cancer and facing intense lash loss, here is just a by-product of these processes. Be it chronic stress or hormonal changes that Menopause induces, the natural growth cycle of your lashes gets hampered.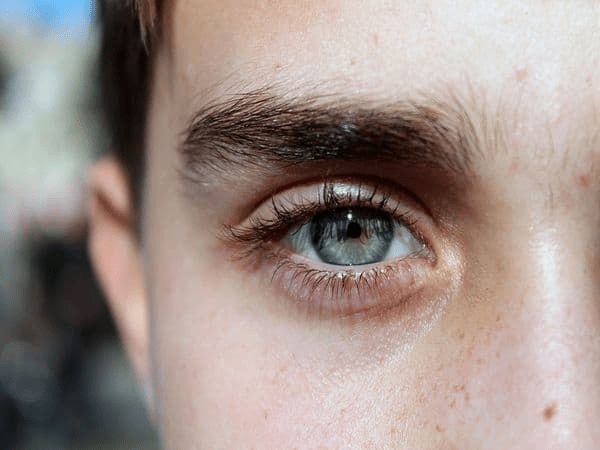 Add to it our bad habits and behaviors that only accentuate the problem. I'm talking about harsh rubs on the eyes, sleeping with makeup on, or wearing lash extensions improperly. All these points amount to you losing your dear lashes. But you can follow them up with the help of Babe Original's lash serum. Lash hair growth is likely to happen with consistent use of this serum. So, know all its details below.
How To Use?
Begin with cleansing your face first. Though this step is optional, try to keep up with it. To use this lash serum ideally, follow these steps.
Dip the applicator once or twice to get enough substance and apply it along the (clean and dry) upper lash line.
Wait 1-2 minutes for it to dry before you touch your eyes or apply another product.
Apply it every night on both eyes. If you're a beginner, use it 2-3 times a week and build it up later.
You can notice the results in 4 weeks. But wait for 12 weeks at least to see the total growth.
Ensure that the serum reaches inside your eyes, as you may face irritation or itchiness. In that case, splash water into your eyes to remove the product's remains. If the itch remains, seek medical intervention quickly.
Babe Lash Ingredients
So these are some of the ingredients that Babe Lash lash serum uses. For a complete list of ingredients, have a look at this. Anyways, the first ingredient is this:
Glycerin is a natural humectant and lubricant. It not only nourishes your lashes but also moisturizes and conditions it. Moreover, it softens the texture of your lashes.
Panthenol is a vitamin B5 derivative that helps in hair strengthening. It profoundly enters the hair fibers to give an outlook of full-grown lashes.
Leuconostoc or Radish Root Ferment Filtrate helps preserve and do all the antimicrobial activities to keep harmful bacteria at bay.
Babe Lash Serum Side Effects
You want to take care of a few ingredients before purchasing this product. Avoiding products with the ingredients listed below is best for sensitive eyes.
Alcohol that this serum has is extremely drying in nature. It may disturb your eyes to a great extent and cause a tingling or withered sensation.
Isopropyl Cloprostenate is the synthetic prostaglandin analog that produces hormone-like effects in the body. It increases the lash growth period (anagen). But it may cause eye irritation, redness, and even a change in the iris color.
Phenoxyethanol (preservative) may toxicate your skin, leading you to face eczema to intense, life-threatening allergic reactions. So much so that it even affects the function of your nervous system.
Sodium Metabisulfite can lead to severe skin and eye irritation and breathing. It may aggravate symptoms of headaches, difficulty breathing, irregular heartbeats, etc.
Pros
It is cruelty-free and a Vegan product.
The lashes look longer, thicker, and fuller.
It is one of the most sought-after lash serums.
You may use it with lash extensions or strip lashes.
Since it's oil-free, this serum harms less acne-prone skin.
Cons
The price tag is expensive.
You may face dry or itchy eyes.
It may not suit some sensitive skin.
Some of its ingredients may cause side effects.
Buyers Say | Babe Lash Reviews Before And After
Let me begin with my review of this product first. As I said earlier, the results were visible three weeks ago. I grew anxious as the feeling of getting scammed made me quite skeptical. But around the late 4th to early 5th week, I noticed the increased hair density. I'm still using it and haven't faced any side effects (partly because my skin and eyes aren't that sensitive). But for others, the views on the product review mismatch with that of mine. You can look at them below.
Feline shares, "I am thrilled with this serum. The products I used earlier were all ineffective. Having no hopes earlier to keep them high on the Babe Lash, this serum carved its place inside my makeup bag. My lashes look lovely today."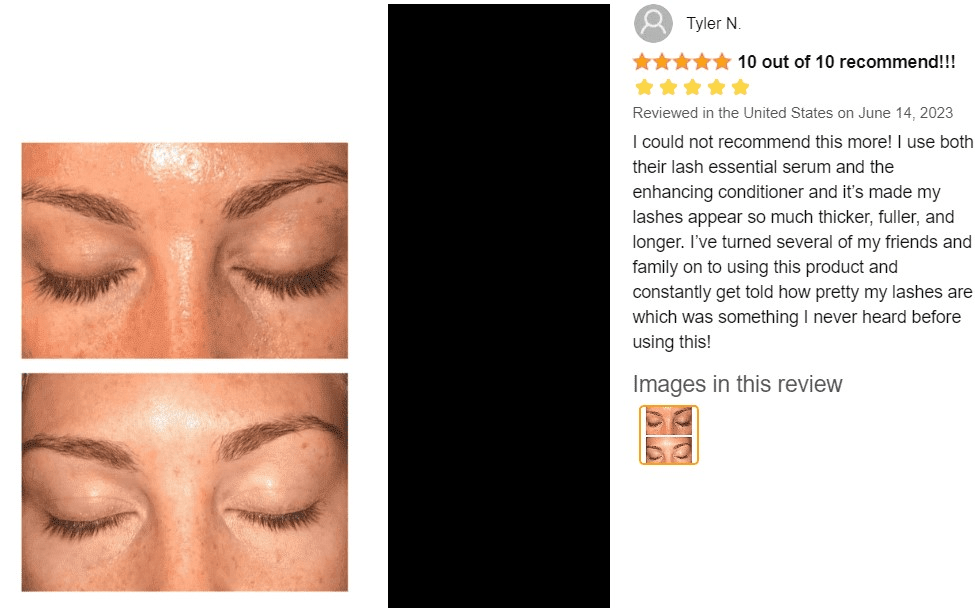 Maria asserts, "Honestly, I'm surprised how potent this lash serum has turned out to be. I am 61, and my no-lash look gave me the feel of a 90-year-old. But after using Babe Lash, I can see significant growth in my lashes,"
Kathleen argues, "Babe Lash isn't trustworthy at all. Even after applying it consistently for ten weeks, I see no results. In contrast, the folks in some reviews have gotten their lashes in 3-4 weeks. This feeling upsets me a lot."
Charithra claims, "It is a no-brainer that lash serums help in extra lash growth. But what has surprised me is the level of safety this lash serum assures. I have been using it for around five weeks without any sign of side effects."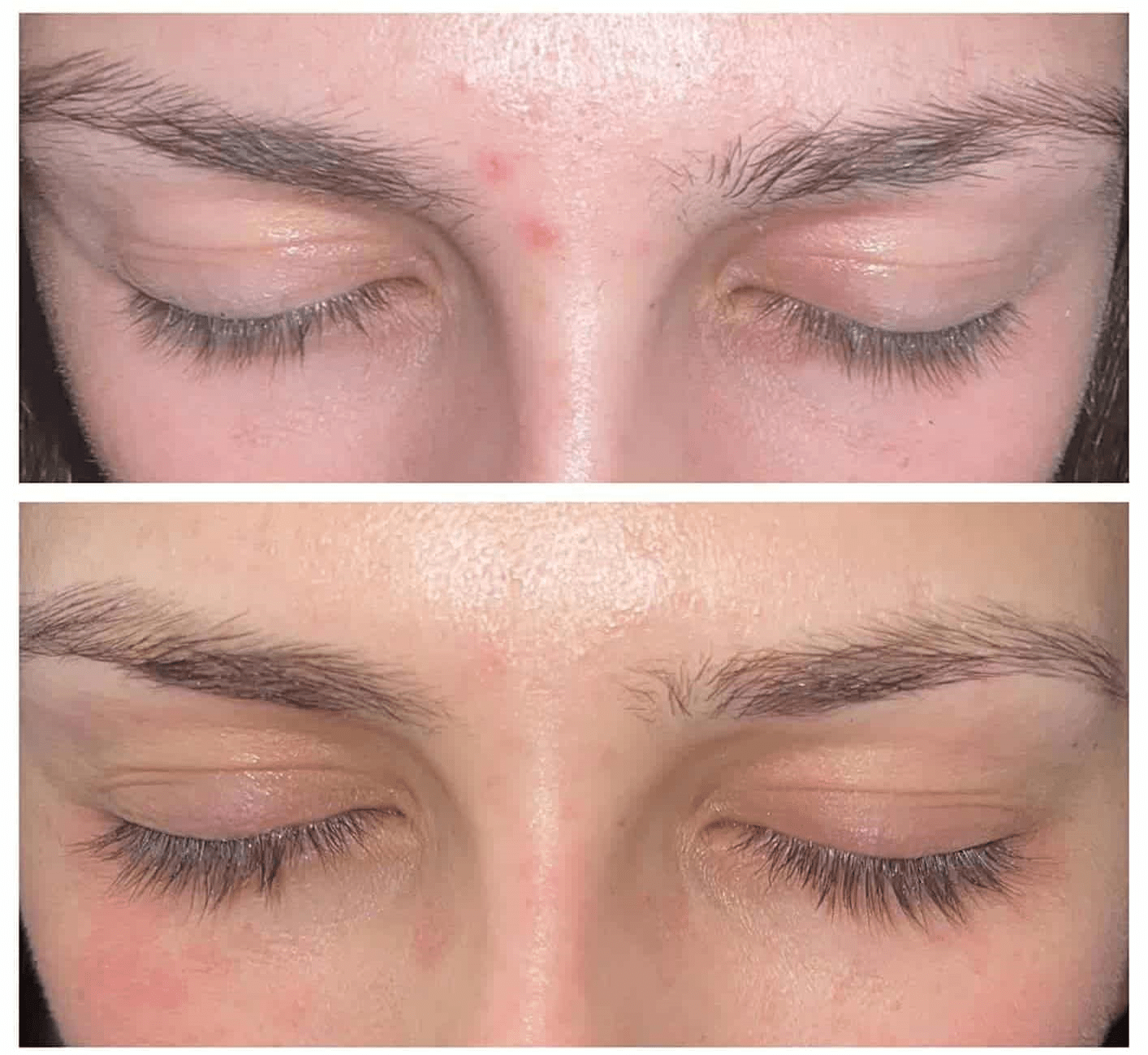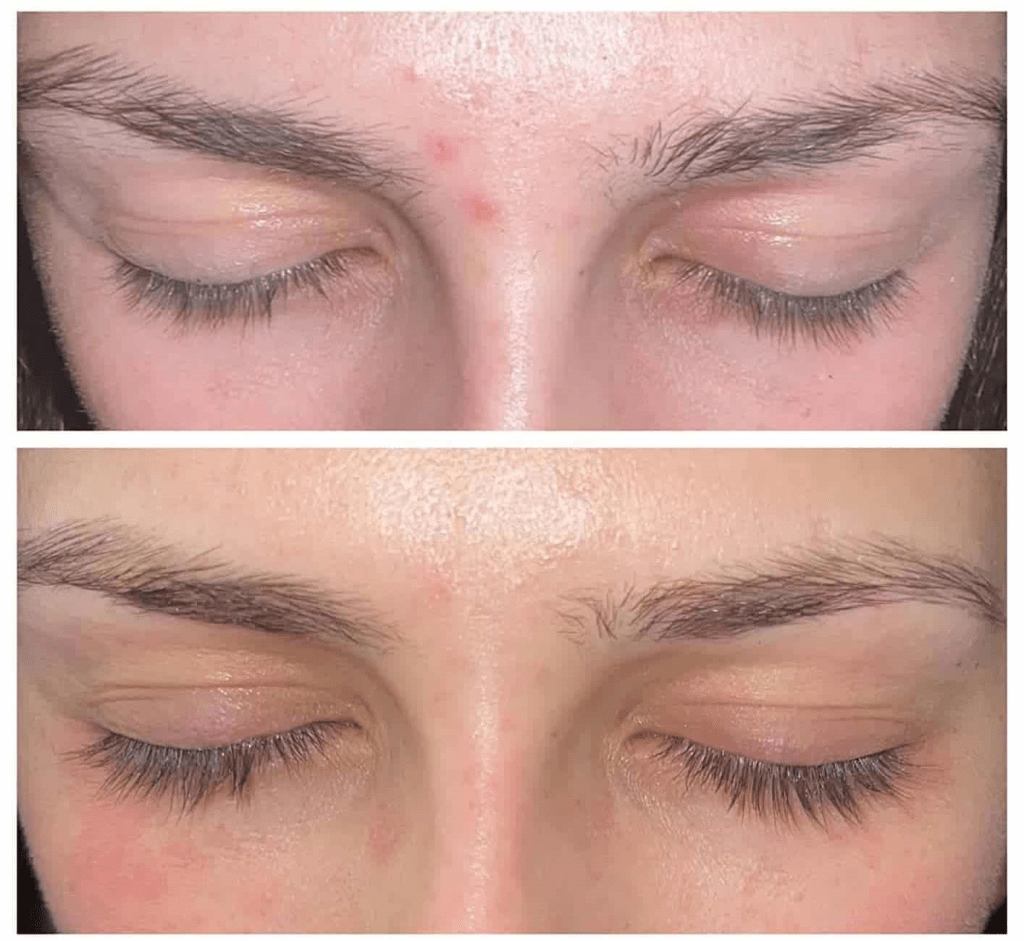 As you can see, the reviews are mixed here. Most folks shared the benefits of the Babe Lash lash serum, but a few complaints of inefficiency and irritation exist.
FAQs | Babe Lash Reviews
Now, let us dive deeper into this discussion by knowing the answers to some of the most-asked queries about the Babe Lash lash serum.
Should I use Babe Lash?
You can use the Babe Lash serum to have fuller and filmy lashes. Suppose you're recovering from an ailment (that throttled your lashes) or are just looking for extra growth (like me). In that case, a lash serum may be an excellent option.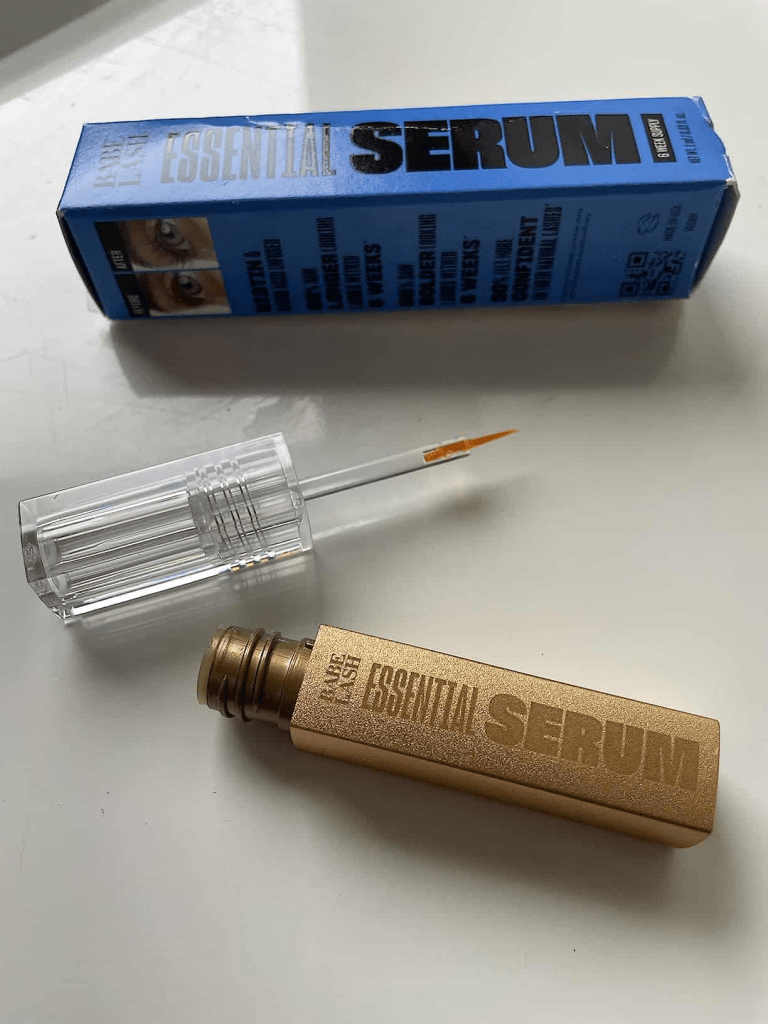 Will Babe Lash work on eyebrows?
Usually, lash serums work on the eyebrows due to the list of similar formulations promoting hair growth. The ingredients flatter hair growth in both areas, be it peptides, prostaglandins, or vitamins. However, I'd suggest you opt for the Babe Lash Brow Serum for an eyebrow enhancer.
Will Babe Lash change the eye color?
Though it should not change your eye color, some possible side effects of irritation, changes in iris color, or darkened eyelids are not entirely unheard of. And so, consult a specialist for your case beforehand.
Is Babe Lash suitable for your eyelashes?
Yes, Babe Lash is great for your eyelash growth. The ingredients (barring a few) are skin-friendly and effective for prolonged use. But do your part by checking out all the ingredients on their official site.
How long does it take Babe Lash to see results?
You must know that the results to appear may differ individually. Generally, the results may come within four weeks of its use for someone, while others have to wait as long as 12 weeks (of consistent use) to notice the lash growth.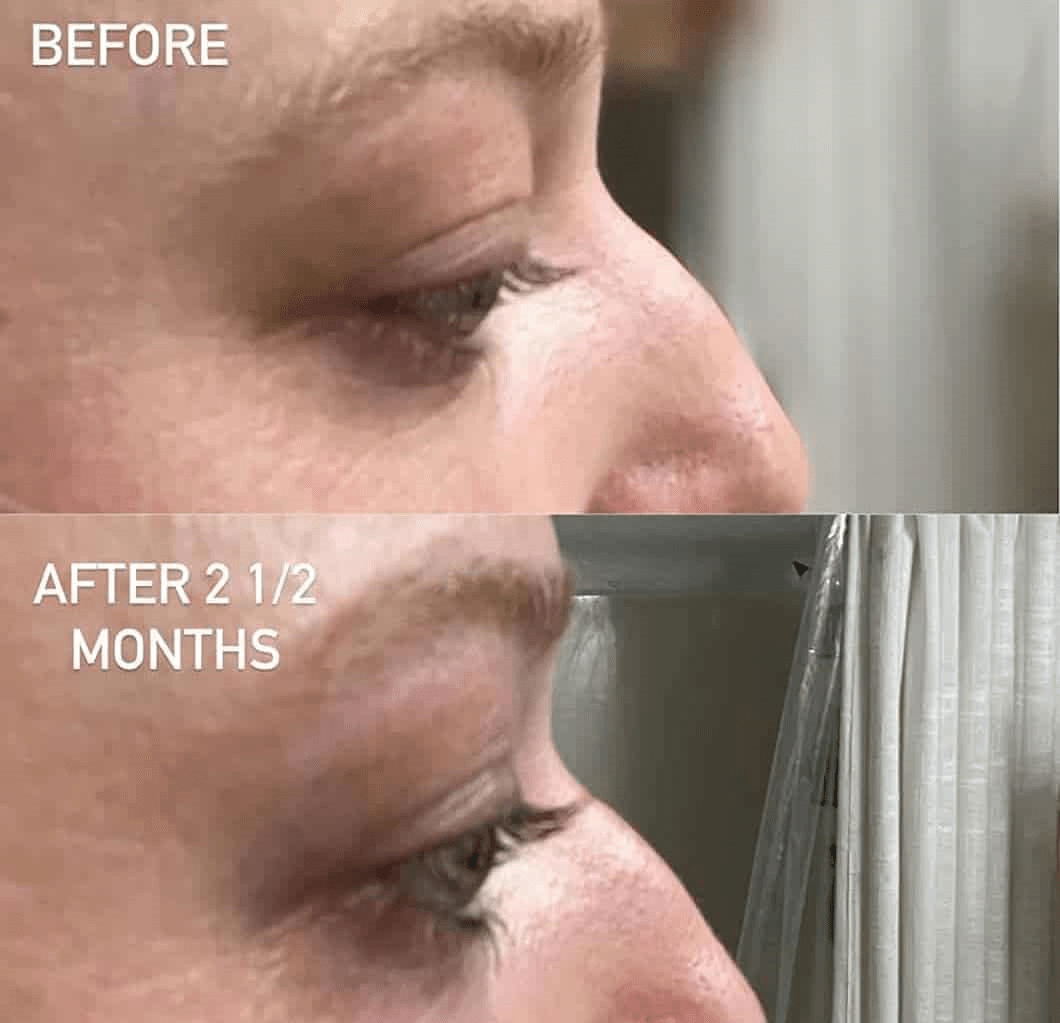 What happened to Babe Lash?
The brand Babe Lash altered its name to Babe Original in February 2022. It came with the promise of better product design and performance-based mechanisms to deliver high quality at lower prices to cater to a more significant number of customers.
How long does Babe lash serum last?
If you go for the mini bottle, it may last up to 6 weeks. The slightly bigger one in 2 ml goes up to 3 months quickly, and the 4 ml tube can touch the six months mark if you use it as the product directs. Again, these are mere estimates, and it finally depends on the users how many times they use it.
Conclusion
Our Babe Lash Reviews speak of almost all the aspects (as I promised earlier) here. The lash serum has unfazed popularity, but a few troubles exist. The onus of a safe application lies on you. You should do a patch test (like me) or carefully re-read this review to ensure your purchase. Even if the lash serums work their way, an extreme loss may signal an underlying cause you would not want to brush aside. But, if you only seek additional growth, be patient to act surprised when the dense lashes appear dramatically later.
Tell us in the comments below if you need clarification on anything. We will connect in no time.
Marilyn's deep interest in fashion, beauty, and lifestyle has led her to pursue a fulfilling career as a freelance writer and blogger. With her bachelor's degree in fashion design from the Fashion Institute of Technology, she has developed a keen eye for style and trends, making her well-equipped to offer valuable insights into the latest fashion and beauty trends.