Let's take makeup, for example. You look at all those celebrities' 'just out of bed' look and constantly wonder what makes them look like divas while we end up looking like swamp creatures. Let's change that. Nobody deserves any less than feeling like a diva. There are a few things that only makeup cannot fulfill; these voids are filled with a natural addition of beautiful skin and lashes.
While searching for the trending lash serums, we came across Woolash reviews. The serum brand claims to satisfy its users by giving them desired lashes. But we have some questions. How effective is it? Let's find out.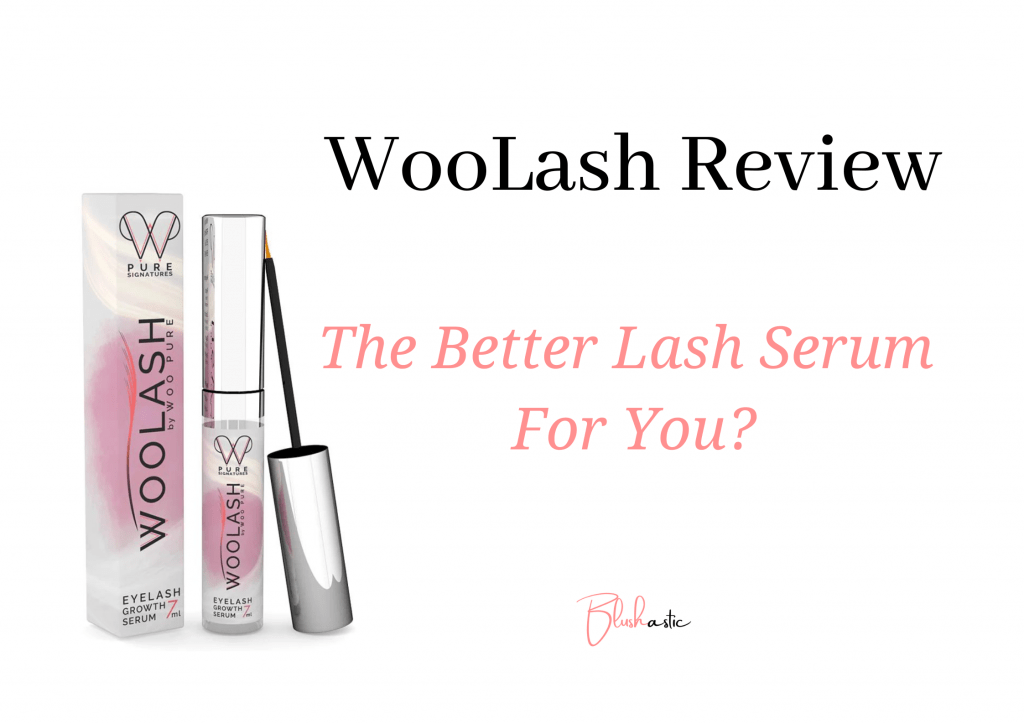 WooLash Reviews | Rejuvenating Your Eyelash Health?
WooLash is, according to reports, a reasonably popular eyelash growth serum that has caught many eyes in the beauty industry. The serum is formulated with all-natural botanically extracted ingredients that promote the growth of longer, thicker, and healthier-looking lashes.
WooLash has made a few unbelievably pleasant claims like they aim to enhance lash growth in as little as four weeks. Many users have also reported seeing a noticeable difference in their lashes' appearance and health after consistent use. Unlike most other eyelash serums, WooLash serum does not include any additional harmful ingredients, such as prostaglandin analogs, which are responsible for causing irritation and adverse effects. 
This report will investigate this product's effectiveness and safety of WooLash, examining its benefits and potential drawbacks.
Key Ingredients In WooLash
WooLash has claimed eyelash growth serum using a highly effective blend of natural ingredients to promote lash growth and improve the overall health of these lashes. Let's understand what these ingredients are and how they benefit our lashes.
Myristoyl Pentapeptide-17
The myristoyl peptide 17 is a powerful ingredient that has been reported to provide incredible benefits by increasing the length and thickness of eyelashes. It gives effective results by stimulating the depth of the hair follicles, promoting the growth of new lashes, and reducing the amount of hair loss. Myristoyl Pentapeptide-17 also thoroughly supports strengthening lashes, making them less prone to breakage.
Biotin
Biotin, or vitamin B7, is a highly regarded nutrient essential for healthy hair growth. It also helps to strengthen hair follicles from within and improve the texture and thickness of lashes from the visible side. Biotin is also added to the blend as it promotes the production of keratin, a protein that makes up the structure of the hair.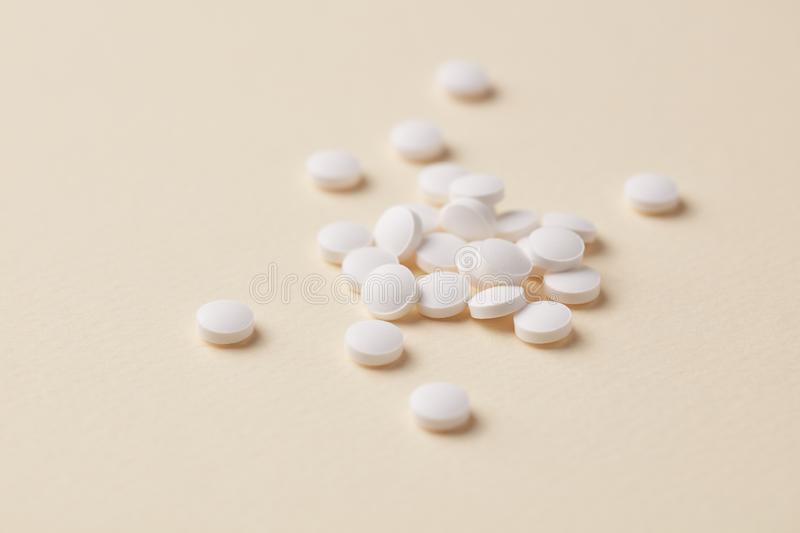 Panthenol
Panthenol is another addition of a vitamin B type, vitamin B5, a profoundly moisturizing ingredient that helps hydrate, nourish, moisturize, and strengthen lashes. It can also help reduce any possibility of breakage and improve the overall health of lash hair. Panthenol also has fantastic anti-inflammatory properties, which can help to soothe and calm the skin around the eyes, reducing any signs of puffy eye bags.
Hyaluronic Acid
The following essential addition to the blend is hyaluronic acid, a humectant that helps draw and lock in moisture from external sources into the lashes, keeping them hydrated, nourished, and healthy. It also helps to strengthen the lash hair, making them less and less prone to breakage. Hyaluronic acid is a gentle ingredient suitable for all skin types, including sensitive skin or people with skin conditions.
Ginseng Extract
Ginseng extract is a naturally extracted ingredient that has been in use for skin and other medicinal uses for centuries in traditional medicine. It contains many antioxidants that help protect the lashes from damage caused by free radicals. Ginseng extract also helps to gradually and progressively improve blood circulation, promoting lash growth and thickness.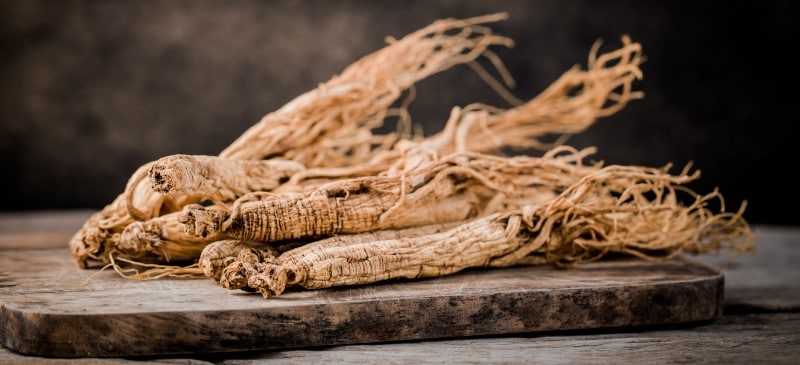 Directions to Use
Using WooLash is pretty simple. Let's understand the basic directions for using WooLash:
Cleansing and Exfoliating
Before applying the WooLash serum or any product, ensure your face is clean and dry. Get rid of any pre-applied makeup or skincare products from your eyes and lashes.
Applying WooLash
Using the applicator brush provided with the product, apply a decently thin layer of WooLash to the base of your upper lashes, like an eyeliner. Be careful not to get the serum in your eyes to avoid temporarily blurry vision.
Wait time
Allow the serum to dry completely before further applying other products to your face or going to bed since this may ruin the effectiveness. The drying usually takes about 1-2 minutes.
Regularity
WooLash is genuinely effective when used consistently and at regular intervals. Apply the serum once daily and preferably at night before bed. It takes time for help lashes to grow naturally, so be patient and continue using the WooLash Serum for at least 4 weeks to see the best results.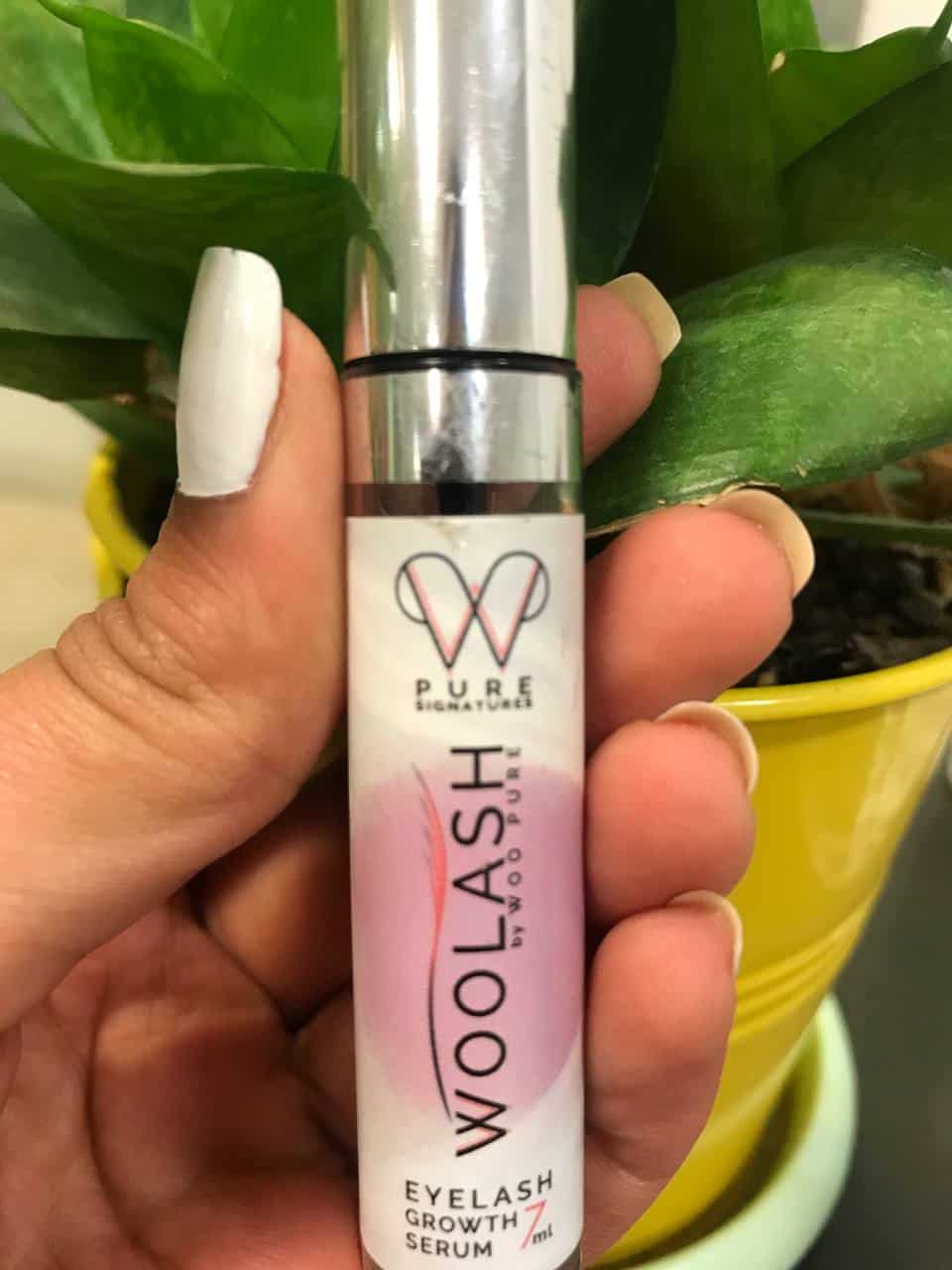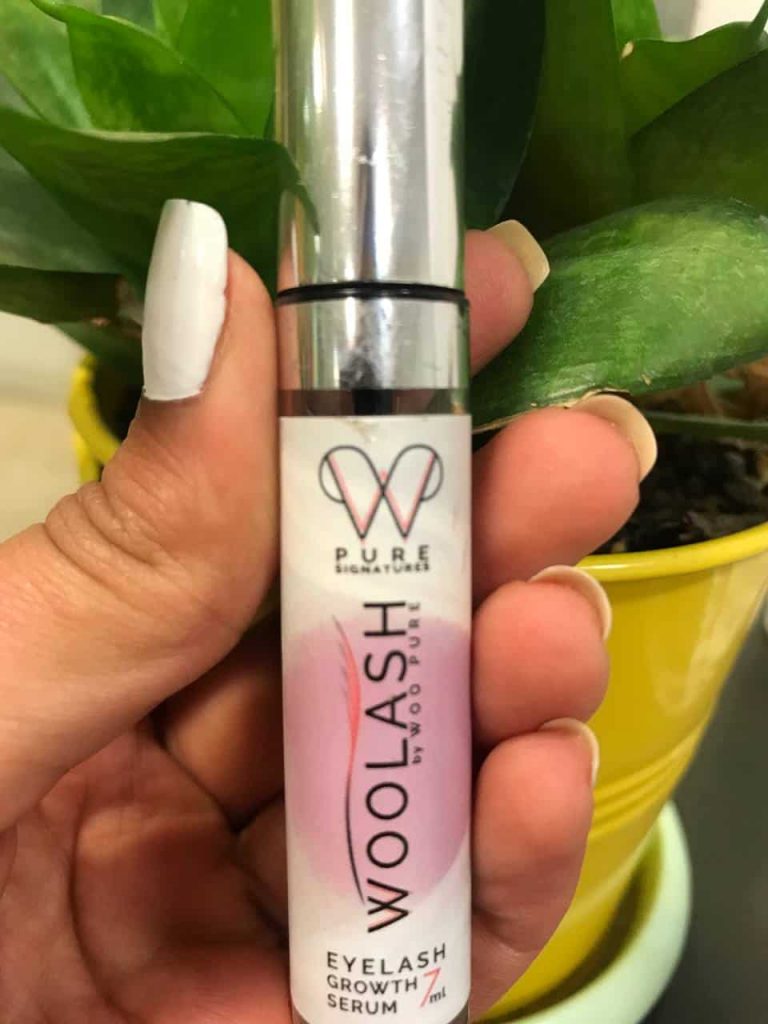 Quantity Instructions
More serum does not necessarily mean better results. Use only a small amount of serum each time you apply, as overapplication can cause irritation or discomfort and dry out the lash line.
Storage Instructions
Storing the product is pretty simple. Store WooLash in a cool, dry place and close the lid tightly when not in use.
It is crucial to note that WooLash is specifically intended for external use only. Do not apply this serum to the lower lash line or get it in your eyes; this may be dangerous. If the serum comes into contact with your eyes, rinse thoroughly with water. If you experience any irritation or discomfort while using WooLash, discontinue use and consult a doctor.
Benefits and Drawbacks
Pros
Promotes lash growth
The active ingredients in WooLash, such as myristoyl pentapeptide-17 and biotin, have been shown to promote lash growth, resulting in longer and thicker lashes.
Safe and natural ingredients: WooLash uses many natural ingredients that are safe for use on the delicate skin above and below the eyes, making it the safest alternative to other eyelash growth serums that contain harsh chemicals that may damage the skin around.
Easy-to-use Serum
WooLash comes with an applicator brush in the kit, making it super easy to apply the serum to the lash line.
Suitable for all skin types
WooLash can be a perfect choice because it contains gentle, natural ingredients and is suitable for all skin types, including sensitive skin or users with mild skin conditions.
It lasts longer than most serums
One bottle of WooLash can last for several months with regular use, making it a cost-effective option for those looking to improve the appearance of their lashes.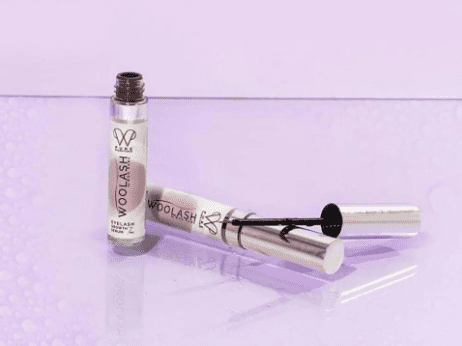 Cons
No immediate results
While some users report seeing visible results in as quick as four weeks, it may take up to 12 weeks of consistent use to significantly improve lash length, boldness, and thickness.
Possibility of Side Effects
Some users have reported experiencing irritation, discomfort, or redness around the eyes when using or after applying WooLash. It is essential to discontinue using if discomfort or irritation occurs immediately.
Slightly Expensive
Compared to other eyelash growth serums available in the market, WooLash is more expensive, making it less readily accessible to some consumers.
Limited availability in stores
WooLash is not widely available across most stores and can only be purchased online on their specific website, which may be inconvenient for some consumers.
Must be used regularly
WooLash must be used regularly once a day to see the best results, which may be challenging for those with busy schedules or who cannot keep up with their skincare routine.
When we talk about the Pros and Cons, it's also essential to consider that these are based on user experiences which may differ for every user. While it may take some time to start seeing visible results, and there are no side effects, the natural ingredients and ease of use make WooLash a popular choice among consumers.
However, these factors made a lot of difference; users also looked around for other alternatives. We realized that users also had different preferences and different requirements. Honoring every request that came our way, we added a few more alternatives.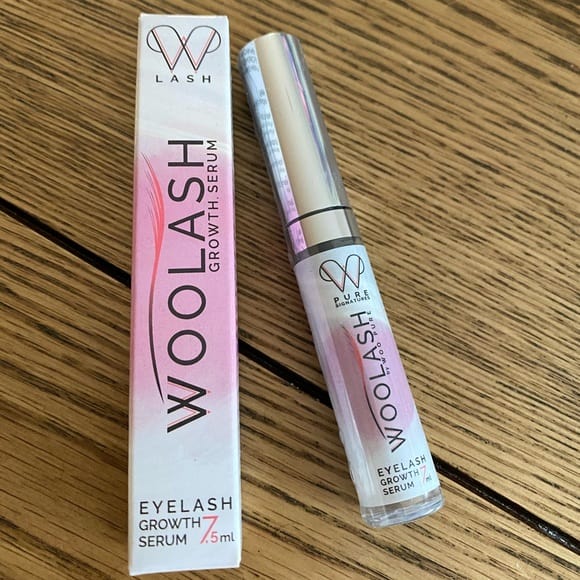 Some users require a fast working serum; we can always go for GrandeLash MD to fulfill that requirement. This serum is specifically formulated with a unique blend of vitamins, peptides, and amino acids that work absolutely in sync to improve lash appearance thoroughly in 4-6 weeks. Users have reported noticeable improvements in lash length and thickness, with some experiencing results in as little as 2-3 weeks.
There are always requests for a more natural extracted range in the same product. We recommend two other products: The Pronexa Hairgenics Lavish Lash serum, which makes very high claims regarding the increased lash length and thickness by up to 75%. In 4-6 weeks, with the specific action via a blend of biotin, peptides, and natural botanicals.
It is applied to the lash line around once a day, either in the morning or at night. Users have seen a good amount of change. However, some also have reported a few allergic reactions. Our second recommendation is the Essynaturals Eyelash and Brow Growth Serum is known to boost lash and brow growth with the groundbreaking blend of plant-based and botanically extracted ingredients such as ginseng root extract and vitamin E. 
During our research, we also stumbled upon this, which is the perfect middle ground for the two lash requirements. The Rapidlash Eyelash Enhancing serum claims to enhance the appearance of lashes in as little as 4 weeks with its ambitious ingredient blend of peptides and botanicals. The formula is highly regarded because its ophthalmologist tested and is safe for contact lenses. It is decently applied to the lash line twice daily, both in the morning and at night.
Woolash Reviews | Before and After
User reviews are a significant consideration whenever we review products because this is the most authentic response to the product. We must consider all kinds of responses, from the best to the worst. There are almost 81% five-star responses and almost 17% one-star reviews. Let's look at one of the five-star reviews by 'shriyab' adding, "I've been using WooLash for about six weeks now, and I already see a massively drastic improvement in the length and thickness of my lashes! The serum is easy to apply, and I haven't experienced any irritation or discomfort. I'll purchase another bottle as soon as this one runs out."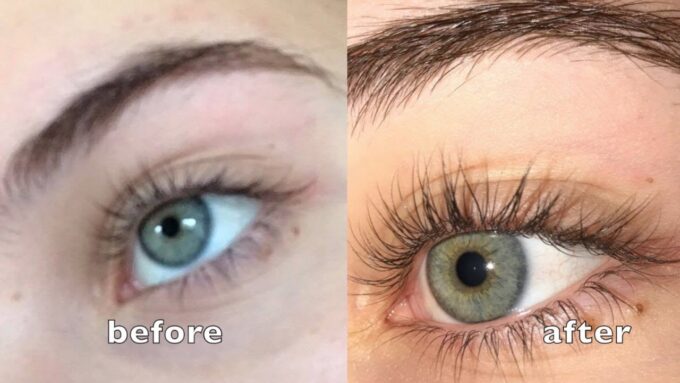 Whenever we think of reviews, there aren't only good or bad reviews; there's a fair share of average reviews adding three stars and writing, "I've been using WooLash for about eight weeks now, and I see some improvement in the length of my lashes. They don't seem much thicker, but I'm happy with the progress. The serum is easy to apply but takes some time to dry. I haven't experienced any irritation or side effects, but I wish the results were more dramatic."
Some users also pointed out that this serum wasn't for everyone, especially those with allergic reactions. One such review read, "I had extremely high hopes for WooLash, but unfortunately, I had a horrible allergic reaction to the serum. My eyes became red and swollen to the size of a date, and I had to stop using them after a few days. I wish the product had worked for me after the pricey investment, but I understand that everyone's skin is different."
Frequently Asked Questions | Woolash Reviews
What are the advantages of using WooLash?
The actual benefits of using WooLash include longer, thicker, bolder, and fuller lashes, improved lash health, and a more rejuvenated, youthful appearance.
Is WooLash safe to use for everyone?
WooLash is safe and free from harsh chemicals that can cause irritation, redness, or eye damage.
How long will it take to observe results from using WooLash?
The visible results can vary from individual to individual, but most people will start to see improved results within a minimum of 4-6 weeks of using WooLash.
How regularly should I use WooLash?
For best and guaranteed visible results, it is recommended that you use WooLash at least once a day, preferably at night before bed.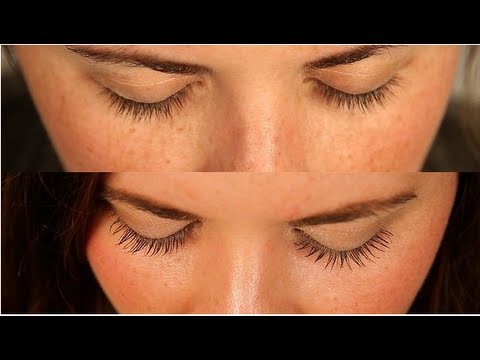 Can I use WooLash if I am someone who uses contact lenses?
Yes, WooLash is safe if you wear any contact lenses.
Can I use WooLash if I have sensitive skin?
Yes, WooLash is formulated so that it functions to be gentle and safe for all skin types, including sensitive skin or primary skin conditions.
What if I skip a day of using WooLash?
If you miss or skip any day of using WooLash serum, simply resume your regular application routine the next day.
How long will one tube of WooLash be working?
One tube of WooLash is designed to last for 3-4 months of daily use typically. But this also depends on how much serum you apply and how regularly you use it.
Final Words
To summarise, while WooLash has several benefits, there are also some potential drawbacks. It may take several weeks of consistent use to see significant results, and some users may experience irritation or allergic reactions. However, we firmly believe that every individual has varying experiences with every product of the skin type. Nutrients, requirements, and product makeup all determine the user's experience with the product. 
Whether or not WooLash is the right choice depends entirely on your needs and preferences. Ultimately, while longer and thicker lashes may be a desirable cosmetic goal for many people, it's important to remember that beauty is subjective and comes in many forms. Whether you choose to use a product like WooLash or not, embracing and celebrating your unique features and cultivating self-confidence from within are essential. Plus, whenever it comes to skincare, it's necessary to note that it's a gradual process and takes a lot of commitment, faith, and dedication from your end to ensure the best results.
I'm Sarah Abraham, the founder and co-author of Blushastic.com and a professional makeup artist. Beauty is more than just skin deep, and that's why I'm passionate about sharing my knowledge and experience to help people feel confident and beautiful on the inside and out.
Whether it's skincare, haircare, or fashion, my goal is to empower women to feel their best. With my expertise in the beauty industry, I strive to provide practical advice and tips that are accessible to everyone, regardless of their skill level or budget.