Who doesn't want naturally-grown long and luscious lashes? The quest for a healthy lash line directed many brands to produce lash serums for us beauty enthusiasts. However, Neulash and Revitalash catch our instant attention in the plethora of lash serums. But, if I ask you to select one of the two, what would you choose? Indeed, it is a tough choice. But it will be easy to choose the better one for you at the end of our Neulash VS Revitalash face-off.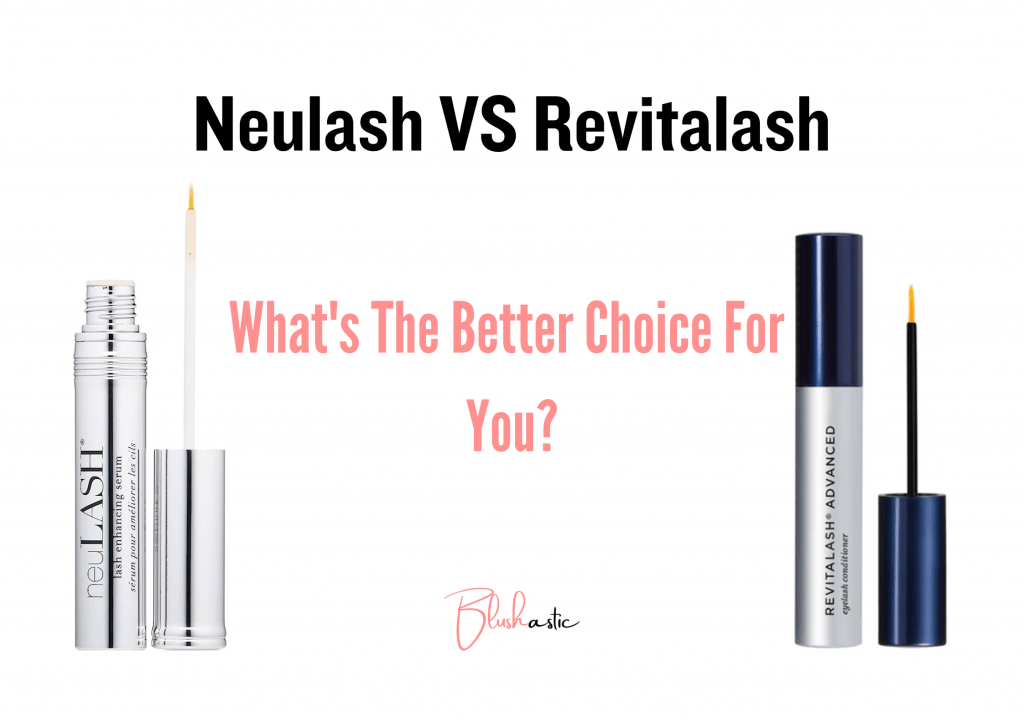 There are many factors by which we can compare the two lash serums. The trick is accurately measuring them from all ends and avoiding a meager synopsis. So, without delaying any further, let's begin.
Neulash VS Revitalash | Finding The Best Option!
Neulash promises to show results in 3-4 weeks whereas, Revitalash claims to deliver results within six weeks. My sister and I used Revitalash and Neulash for a month for trial and testing. The results surprised us, and I'll be sharing them here. Meanwhile, look at their complete comparison. 
Brand & Packaging
Skin Research Laboratories owns Neulash Lash Serum. The packaging comes in a chic blue box containing a transparent tube inside. The white-colored applicator's tip is fine for a smooth application. The 3.2 ml of this serum can run for 60-90 days. Though the other sizes of 2 ml (30 days) and 6 ml (120-180 days) may not be available on the official website, you can get them from Amazon, Walmart, Nordstrom, or Dermstore. It will help if you keep a tab here, as they run out of stock very soon.
Revitalash Cosmetics covers the Revitalash Advanced Eyelash Conditioner & Serum. The Silver and Pacific Blue tube competes well against the Neulash in terms of elegant packaging. The quantity of 2.0 ml thrives for 2-3 months, whereas the 3.5 ml can last up to 4-5 months. You may buy it from their official site or other retail sites like Amazon, Walmart, Nordstrom, and Dermstore.
Potency
The lash serums have the necessary ingredients and solid results to back their potency. Neulash uses Active Eyelash Technology, which engulfs your lashes with amino acids and bioengineered peptides to promote stronger, fuller-looking lashes. Their consumer study on 102 subjects over 56 days shows an incredible outcome. 88% approved that their lashes are well-built, and 86% attested that they now see a fuller lash line.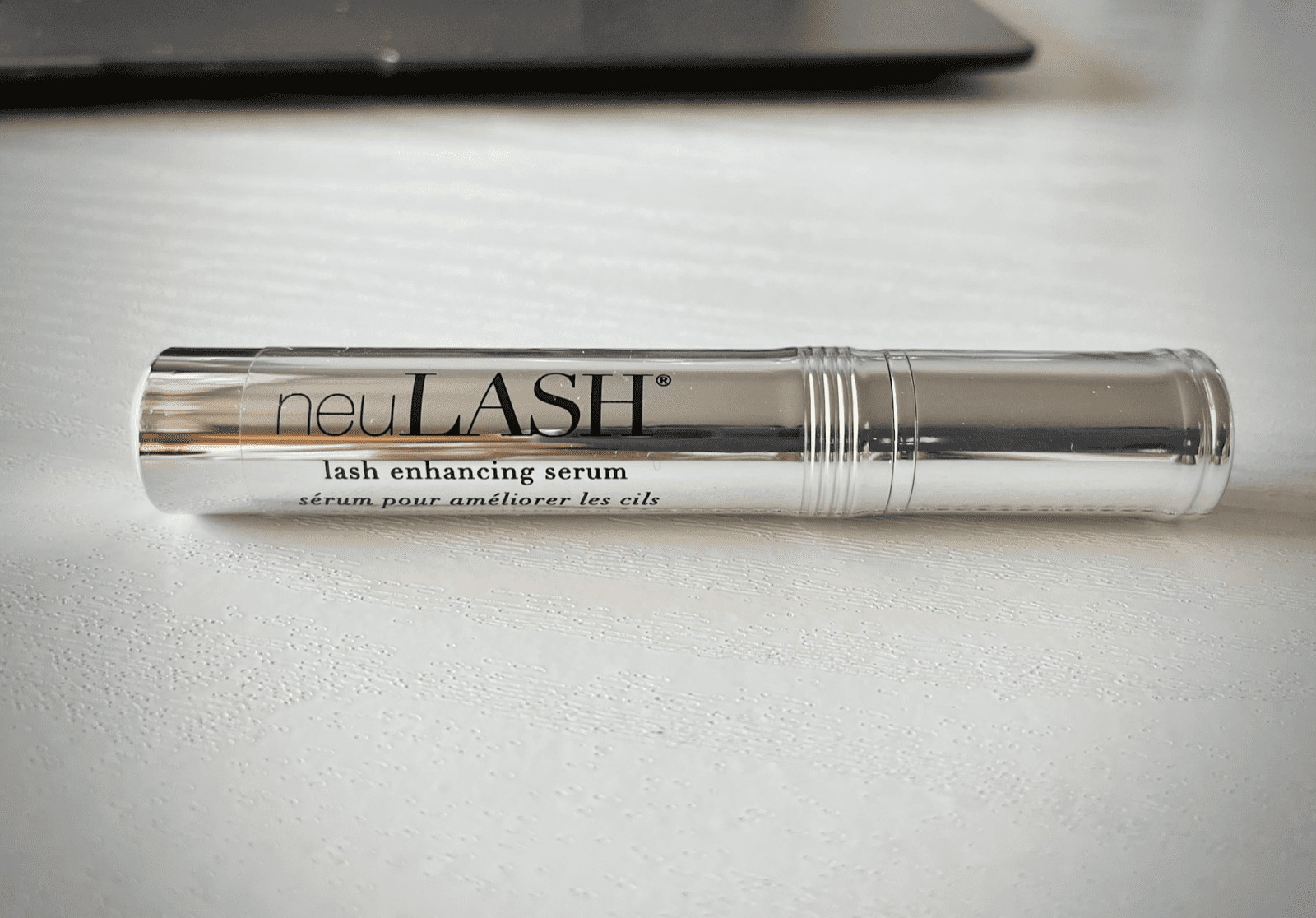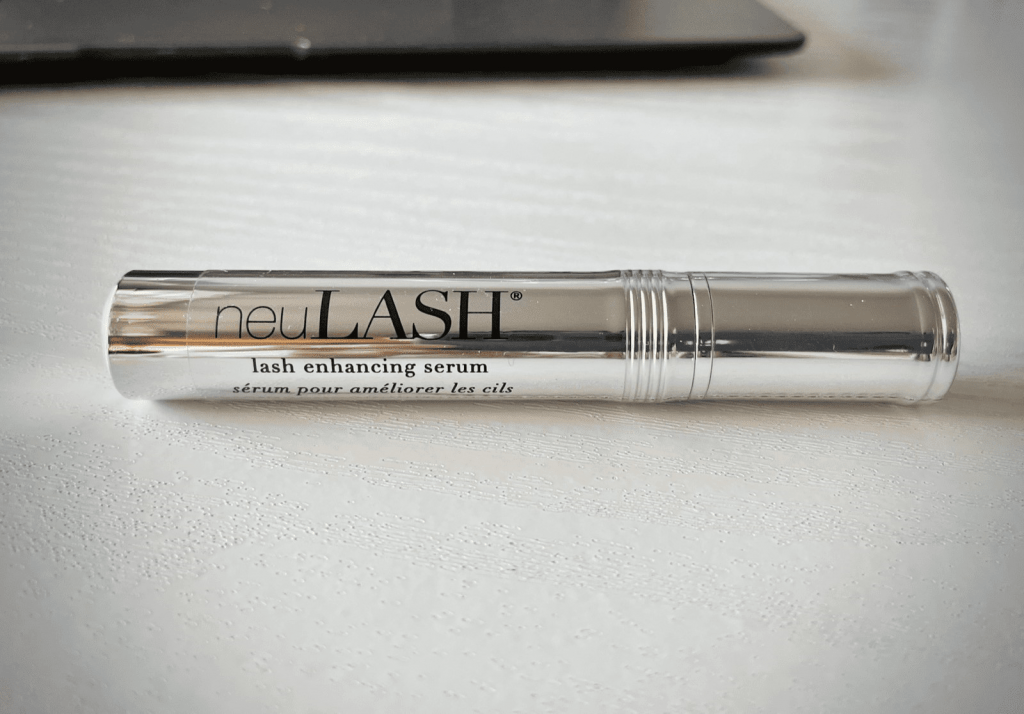 On the other hand, Revitalash's consumer study of 6 weeks had 98% of the subjects claiming to have an improved and fuller lash line.
Ingredients
If we compare ingredients, both have a few common ones, like Peptides (minimize the breakage of lashes) and Biotin or Vitamin B7 (promote eyelash growth by boosting keratin production). But what are the main ingredients? Let's have a look.
NeuLash Lash Serum contains Isododecane to help your skin and brittle lashes retain moisture. Glycerin is a natural emollient to make the application smoother. Butylene Glycol conditions the skin and binds the other ingredients in this serum. Vitamin C and Sodium Hyaluronate provide intense hydration. This lash serum contains a few other elements; these are the main ones.
Revitalash Lash Serum contains Cellulose Gum as a thickening agent, Panthenol or Vitamin B5 that strengthens the lashes from the inside, Panax Ginseng Extract to condition the dry lashes (improving their texture), and some other ingredients as well.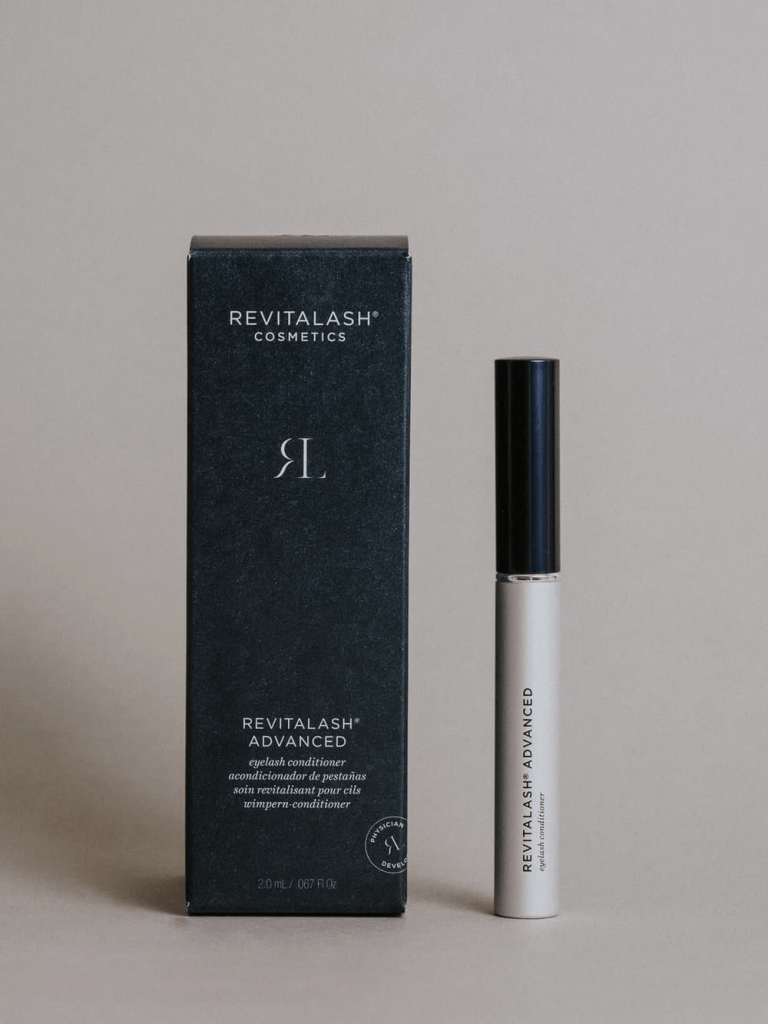 Side Effects
Both products have Phenoxyethanol, Synthetic Prostaglandins, and some other harmful ingredients. Phenoxyethanol acts as a preservative in the serum to maintain its integrity for a long time. Still, it can cause highly uncomfortable irritation. Whereas the Synthetic Prostaglandins that both these serums use can have unwanted adverse reactions that we see later here.
Additionally, Neulash contains Potassium Sorbate, which is a known human skin toxicant, and Dehydroacetic Acid, a preservative like Phenoxyethanol that has the potential to irk your eyes. Revitalash contains Disodium Phosphate, which may cause skin and eye irritation and lead to dermatitis.
Usage Directions
Neulash and Revitalash may show potential lash growth if used correctly. The directions to use them are the same. If you face any irritation while applying them, cease using them further. Wash your eyes immediately and seek medical help if the irritation persists. Follow these steps for a safe and smooth application.
Begin by cleaning your lashes. Make sure there is no debris of makeup, dirt, or dust.
You can use them once a day in the evening. Even using it twice a day won't do any harm, but the results will be the same.
Apply a gentle stroke to the base of your lashes (not the eyelid) on both eyes.
Let the serum dry for a minute or two.
Apply your makeup or other skin care products (if you do) on your face now.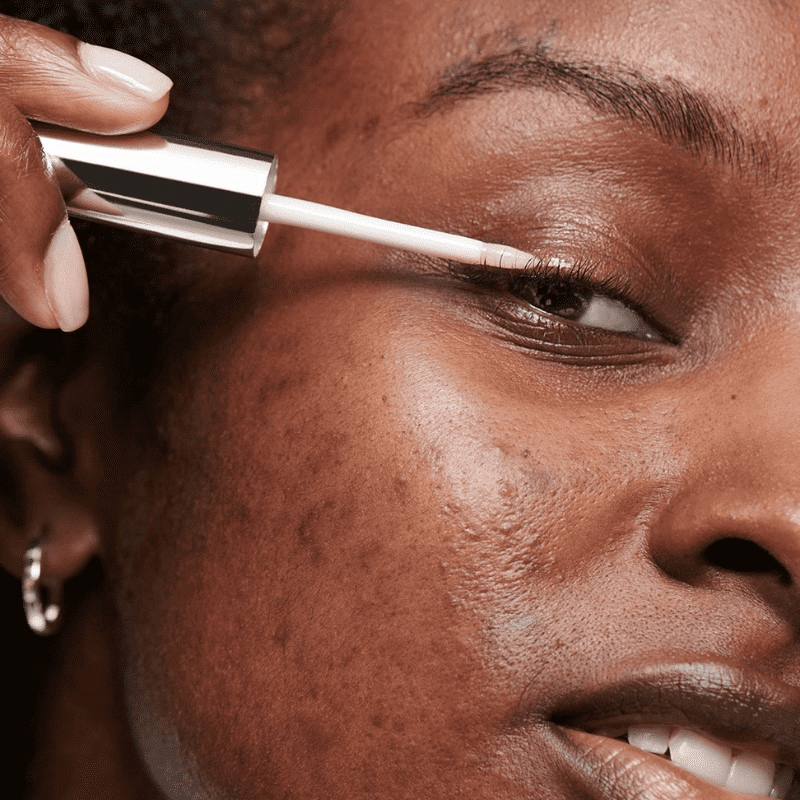 Prostaglandin: The Unwanted Ingredient
Lash Serums with Prostaglandin Analogs are friendly to our lash looks but unfriendly to our eyes. Prostaglandin works by stimulating the growth phase (Anagen) of our lashes. But you must know that not all the parts of the lash line (lashes) grow simultaneously. They grow in phases. This analog only induces two sects of lashes (growing at different times) to come out simultaneously, thus giving us the illusion of extra lash growth. Due to this hormone-like substance, the bulb of our eyelashes appear thicker, and we get darker, longer, and thicker lashes.
But what if I say the side effects of prostaglandin may budge you from even looking at it? The potential reactions will blow your mind! Prolonged use may have physical manifestations in your eyes. Some potential ones include drooping eyelids, sunken crease lines, pigment changes in the iris (especially in blue or green eyes), darkened eyelids, and blackened under-eye areas. Though everyone's anatomy is different to see the severity of the response, the risks exist. And that's why dermatologists do not suggest using lash serums containing prostaglandin.
Now, let's move ahead to catch the good and not-so-good points of both Neulash and Revitalash lash serums to get a clearer understanding of them.
Neulash Lash Serum
Pros
It is easy to use.
Cruelty-free.
It is ophthalmologist-approved.
The packaging looks chic and classic.
You may notice thicker and fuller lashes after using them.
The lash serum moisturizes dry and brittle lashes well.
You can wear makeup and lash extensions after their application.
Skin Research Laboratories neuLASH Lash Enhancing Serum
Benefits beyond conditioning. neuLASH is fortified with Active Eyelash Technology to dramatically improve the appearance of eyelashes in just 30 days.
Dramatically improves the appearance of weak lashes in just 30 days.
Apply nightly to the base of the upper eyelashes. Continue using to maintain your lashes.
Country Of Origin: United States
Cons
It comes at an expensive rate.
This lash serum isn't FDA-approved.
Neulash contains synthetic hormones.
It may irritate some eyes due to its ingredients.
Revitalash Lash Serum
Pros
The product is travel-friendly.
It is Oil-free, Cruelty-free, and Vegan.
It is hypoallergenic and non-irritating.
You can use it with eyelash extensions.
It boosts the natural growth of your lashes.
It doesn't contain Parabens, Phthalates, or Gluten.
Cons
It has a hefty price tag.
This product isn't FDA-approved.
It is not suitable for sensitive eyes.
It contains a Synthetic Prostaglandin that can cause severe side effects.
Though the list of the Pros of both products outweighs the Cons, we must pay attention to them. The only comparison left is to see how the customer reviews differ in each case.
Customers Say | Neulash VS Revitalash
Neulash Lash Serum Reviews
I'll begin with my honest analysis of the Neulash Lash Serum first. Though it was hard to see any difference in the first 3 to 3.5 weeks, I noticed a slight change in my lashes during the 4th week. They looked thicker than before. I did not face any irritation or side effects. It was because my eyes are not sensitive as of now. But others do not agree with me. Here's what they feel.
Melinda shares, "This serum just doesn't work at all! I have been trying for the past six weeks but to no avail. My lashes look similar, and I have lost my morale. The only option is to visit a doctor now."
Gabrielle comments, "Neulash worked wonders on my sparse lashes. It is my 4th week now, and I can see a few lashes popping out already. I recommend this to everyone reading my comment."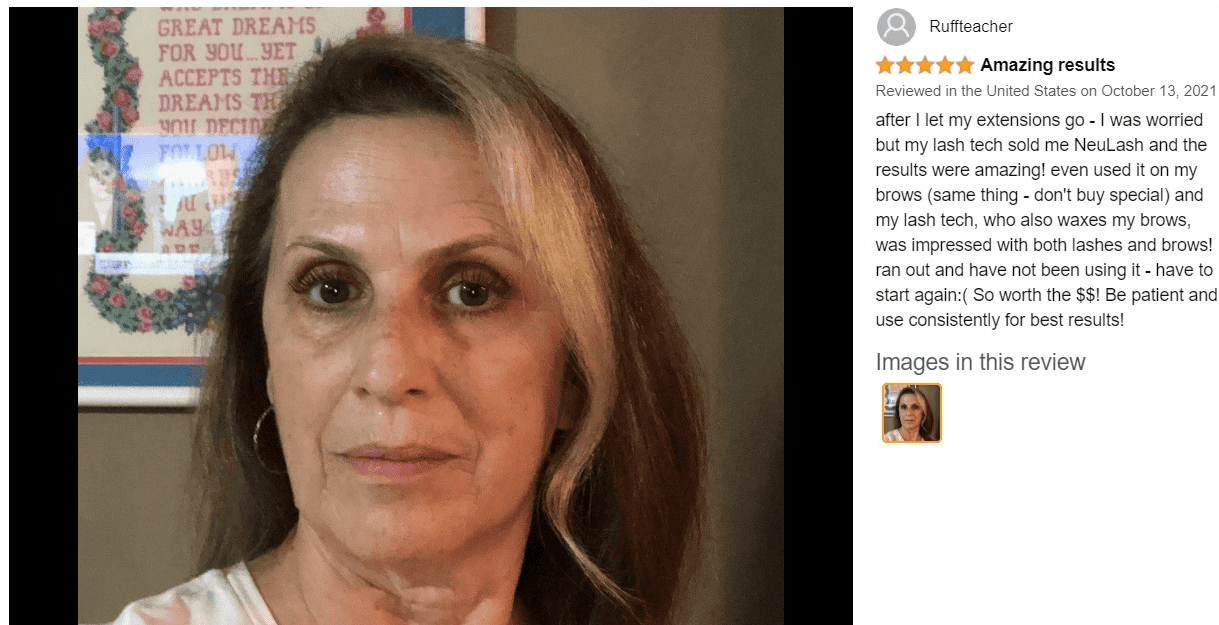 Meg discloses, "Though I felt a tinge of itchiness in my initial days of application, it later lessened and faded eventually. But the results are prominent, so I'll continue using them."
Revitalash Lash Serum Reviews
My sister Audrey shares that she does see a significant change in the lash volume and texture but had to discontinue using it in the 4th week due to a mild irritation that erupted later in her eyes. It may be due to the synthetic prostaglandin (Dichloro Dihydroxy Difluoro Ethylcloprostenolamide) that this lash serum contains. Anyways, hear what others say about the Revitalash lash serum.
Aguana asserts, "I was looking for a lash serum after Hypothyroidism inflicted their natural growth. Revitalash has incredibly increased the volume and length of my lashes, and they look thicker and darker now."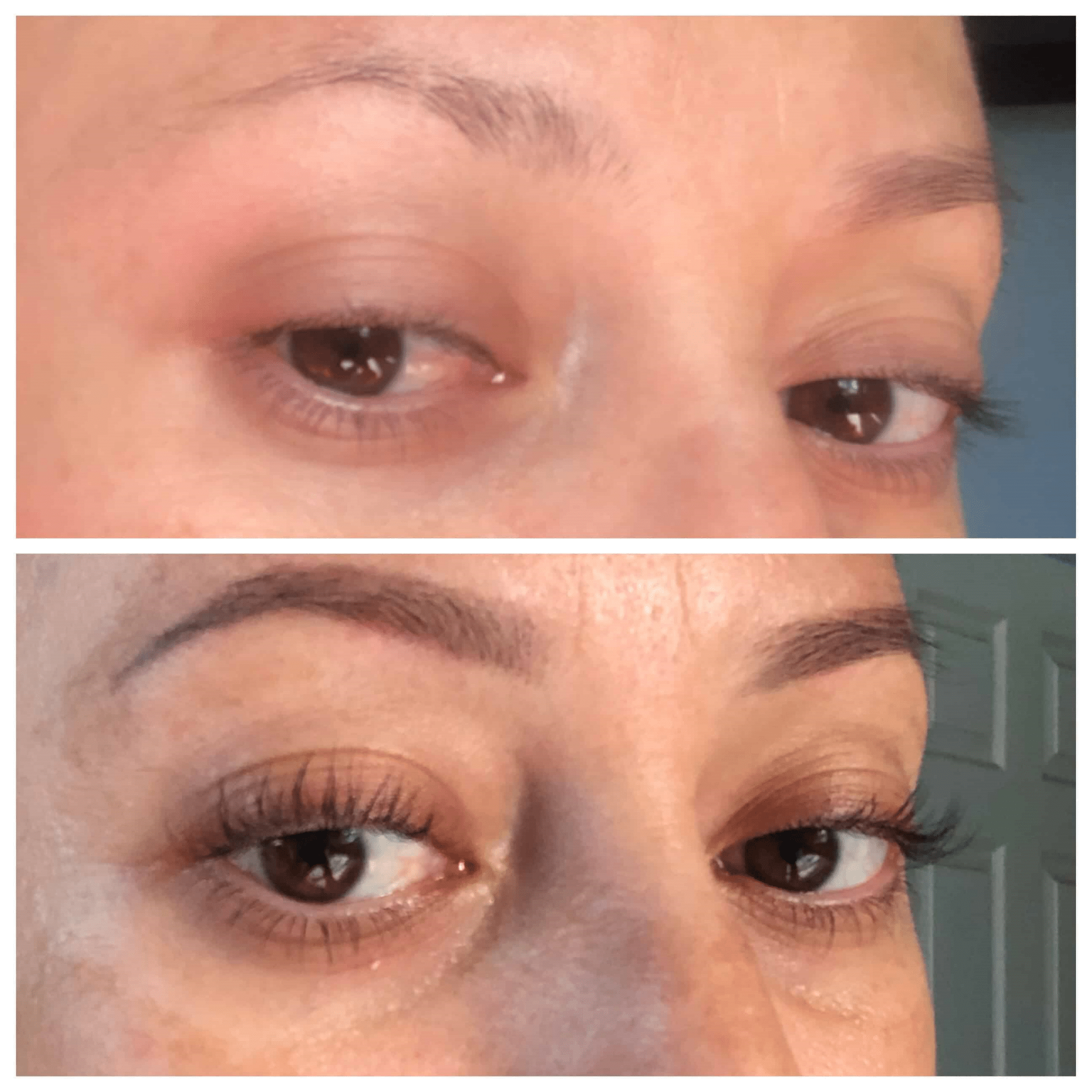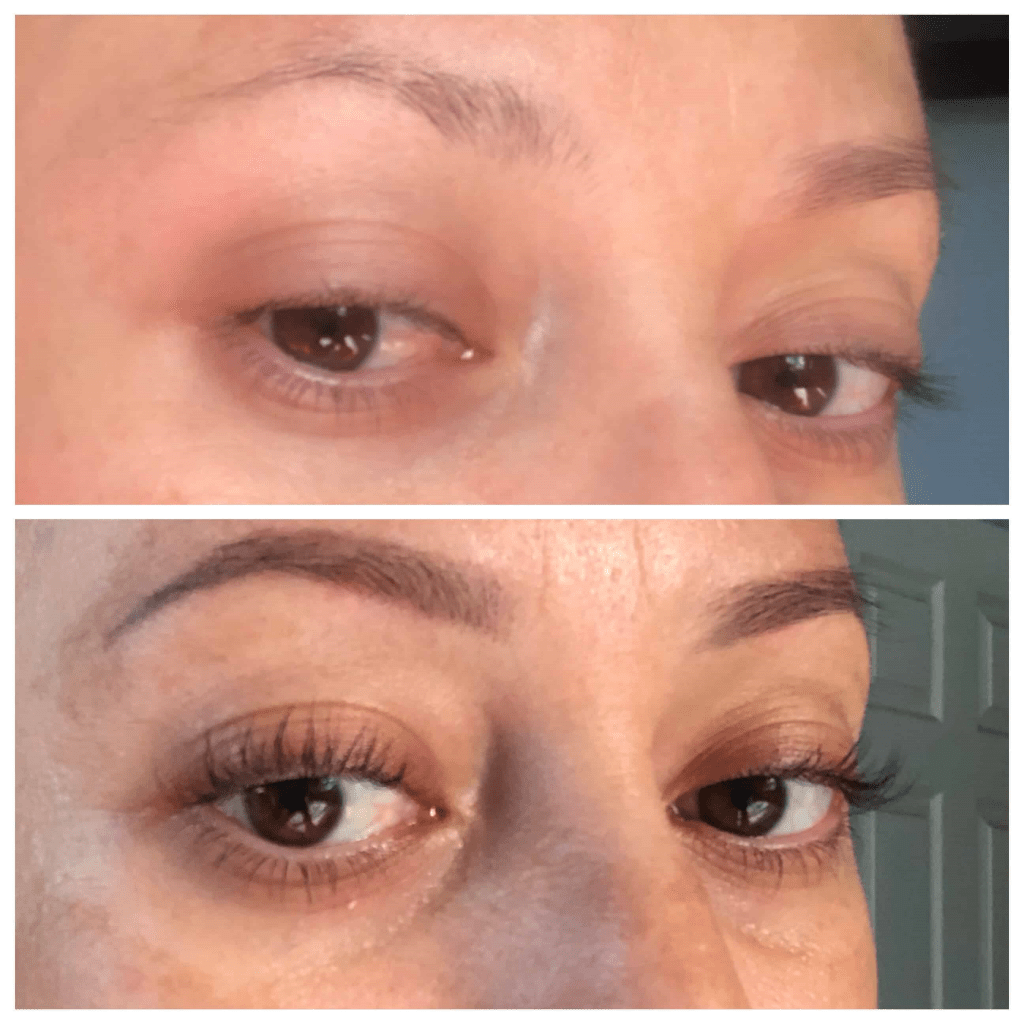 Karoline feels, "If it were not for my desire for extra lashes, I wouldn't have stumbled on this lash serum. After trying it for five weeks, I can say it is potent and fit for daily use. I'm so happy with its purchase."
Tusay states, "Revitalash may be helpful for many, but it did little for my lashes. It showed no side effects, but I do not plan to buy it after my current bottle expires."
FAQs | Neulash VS Revitalash
There are quite a few questions on Neulash VS Revitalash that the folks often buzz about. And so we present our exclusive FAQ section to clear the air around some confusion you may have.
Is Neulash or Revitalash better for me?
Both lash serums are potent in their ways. If you want to know which one of the two suits you better, check their ingredients list to see if you had any history of reactions with any of them.
Is Revitalash as good as Latisse?
Revitalash and Latisse are among some of the best names in the field of lash serums. However, both use prostaglandins, but Latisse (having Bimatoprost) is FDA-approved, whereas Revitalash isn't. Also, Revitalash takes longer to work than Latisse, but the latter is pricier than the former.
What are the negative side effects of Revitalash?
The adverse side effects of Revitalash can range anywhere from mild irritation to severe pain or textural change of your eyelids.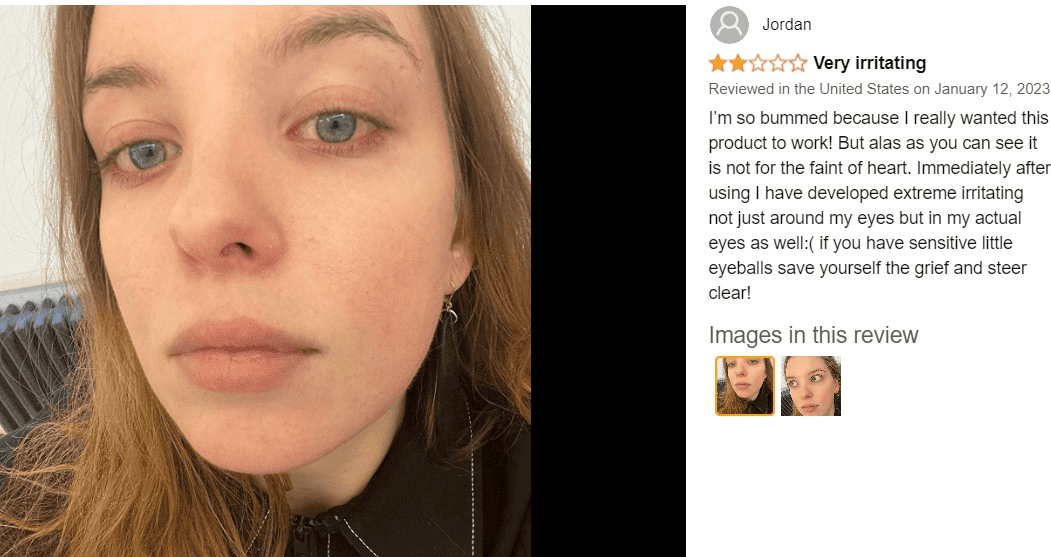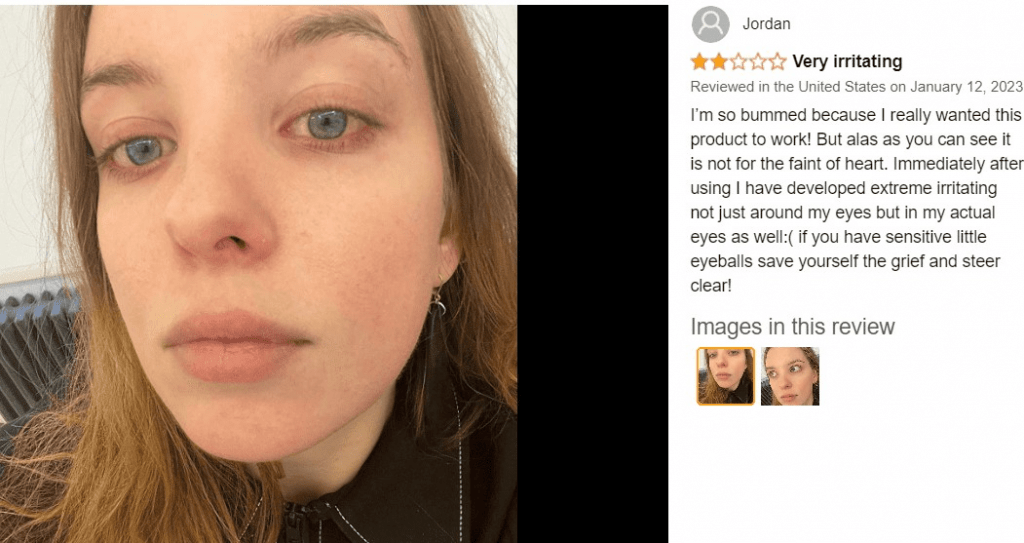 What happens when you stop using Neulash?
The growth of your lashes may swing back to its regular rate if you stop using Neulash lash serum. And so cease to use it only when you see any side effects.
Is Neulash FDA-approved?
No, Neulash isn't FDA-approved, and even though it is ophthalmologist and dermatologist-tested, there are a few instances where some users faced its adverse side effects.
Can you apply NeuLash to the bottom lashes?
Yes, you may apply the lash serum to the lower lash line. While doing so, do not let it get into the eyes. In the case of Revitalash, too, you can use it in the lower lash line, but the applicator's build suits the upper lash line better.
Closure
As you can see, the battle of Neulash VS Revitalash has yet to have a clear winner. Both serums have their respective benefits and shortfalls. They contain synthetic prostaglandin, an ingredient that does more bad than good to your eyes. Also, there's not a significant gap in their price range. The mixed reviews are more or less the same for both products.
Always make sure to do a patch test before you use it full-fledged. You must apply it on your skin and leave it for 24 hours. If the place does not show any reaction, you are lucky. But, if you face irritation, know the product isn't for you. In short, both products are effective but have varying levels of efficacy on different individuals.
If you have any other doubts, please let us know in the comments below, and expect to get an answer anytime soon afterward.
I'm Sarah Abraham, the founder and co-author of Blushastic.com and a professional makeup artist. Beauty is more than just skin deep, and that's why I'm passionate about sharing my knowledge and experience to help people feel confident and beautiful on the inside and out.
Whether it's skincare, haircare, or fashion, my goal is to empower women to feel their best. With my expertise in the beauty industry, I strive to provide practical advice and tips that are accessible to everyone, regardless of their skill level or budget.