Fashion is always awake and changing! You must pull out all the stops to make their heads turn because nothing less than an exotic thunder of unmissable artistic makeup looks will suffice! Thanks to the global pandemic, eyes are essentially the new glam, so it's time you decorate them with inspiring efforts. We have rounded up this definitive report on the Best Eyelash Curler For Hooded Eyes, which is a surefire way to intensify that curl! We have found these mentioned lash curlers to be winners for your hooded eyes, so you never have to compromise for boring ones again!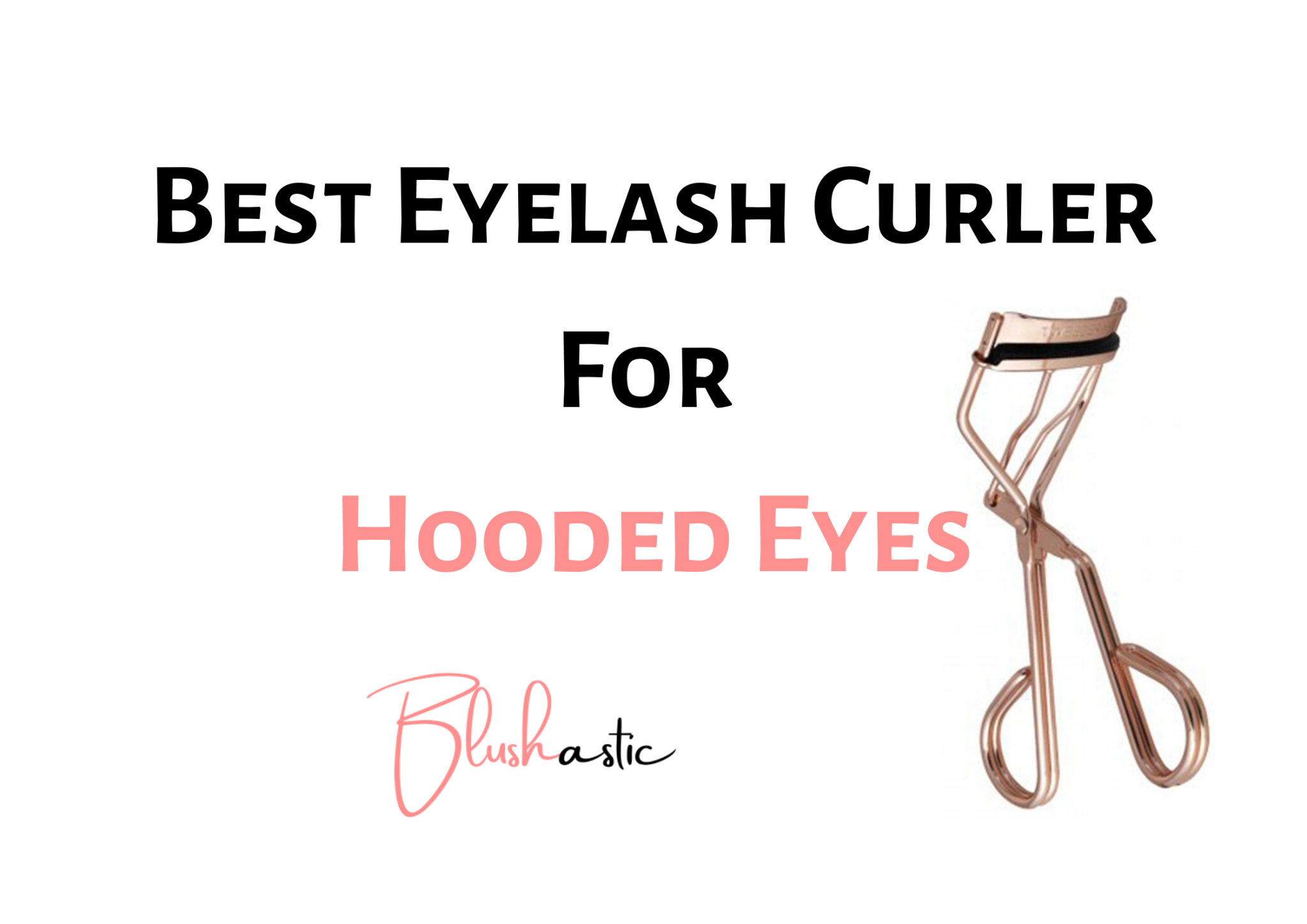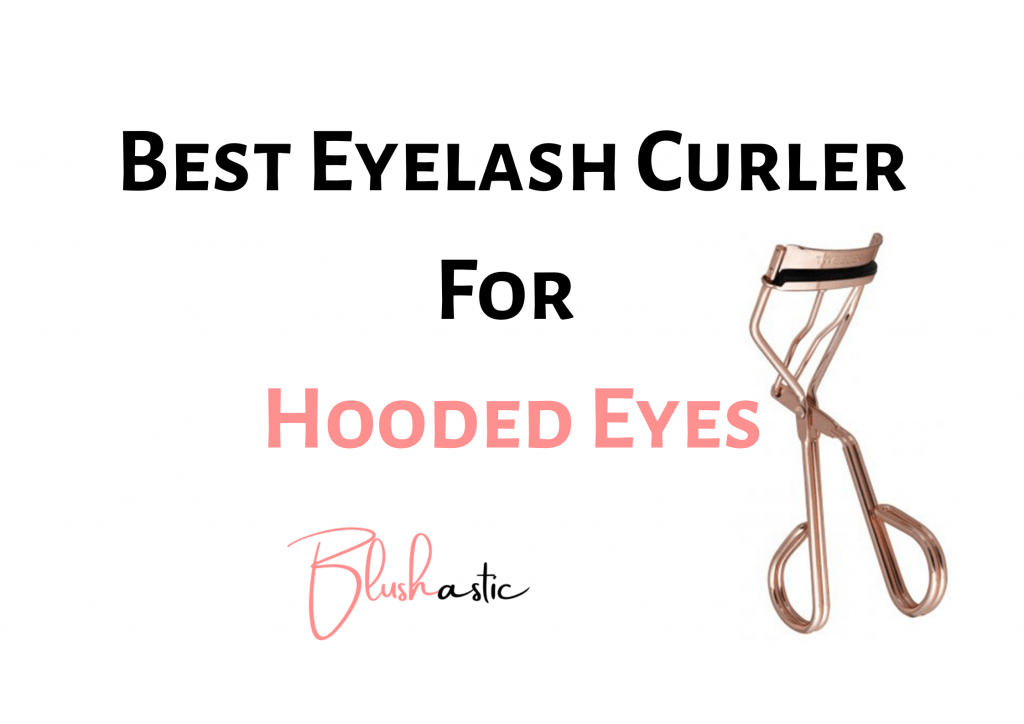 Do you also scroll Instagram and see style icons flaunting their unparalleled eye makeup where everything looks so photogenic? The inner corners of their lashes coyly pointing outwards and finishing in a bronze or turquoise pool? Do you want to see how they create such a breathtaking lash look? We have the 11 best edits chosen by beauty editors who claim to execute their effortless action on your face masterfully. These Best Eyelash Curler For Hooded Eyes soulfully intend to give your lashes a mesmerizing touch of sky-high curls!
Best Eyelash Curler For Hooded Eyes | 11 Ideal Picks
A Mini-Buying Guide
Before jumping onto the first product, brush up on some essential facts. The defined lashes in the hooded eyes mask the eyelid and open your eyes. An Eyelash Curler should tick some boxes for you to finalize its purchase. The first thing you should look for is the product details, even the minute ones, such as the curler's curve that fits your natural eye shape.
But the curler's angle needs to be smaller for the hooded eyes that give a narrow eyelid space. Also, ensure that the curler's shape isn't too round (or deep) as it slips off the lashes and reaches the eyelid. Instead, go for the ones having less rounded (straighter) curlers. Their grip should be comfortable on your fingers for smooth handling. At the same time, the lash pad's quality is proficient in preventing unwanted pinches.
Low corners and a raised arc in a curler give a good lash effect. If you compare two twisters, opt for one with a flatter edge than the other, as it best suits the droopy eyelids. Almost all the curlers that this list mentions have a comparatively flatter curve. Never curl your lashes with mascara on, as your lashes may fall off. While bending your lashes, ensure the clamps are close enough to the lashes. Move the clamps from inwards to outwards after pressing gently (for 5 seconds) each time. You may (or may not) follow up with a lash primer before running your mascara over it. And Voila! Your hooded eyes look revamped.
As you are up to date with the thorough details, let's move on to our first product on the list.
Kevyn Aucoin The Eyelash Curler
People can't keep calm about the Kevyn Aucoin The Eyelash Curler because the curler's wider eye bed works seamlessly to tuck all your lashes uniformly, be it any eye shape. One of the highest-ranked curlers online, Kevyn Aucoin, makes it easy to give your lashes a pronounced curl, lifted gently. It is weightless, so you can maneuver it into the position you feel to be comfy.
Even if your lashes are weak, the curler has a silicone pad that provides a soft touch to them without pulling them out. Given the price point, it has a great value and assures all its users to garner impeccable results!
Perks
The curler is made of very durable stainless steel

Handle provides a firm grip

It has a wide opening that holds all lashes

The curler is a perfect fit for hooded eyes

Lightweight and easy to handle

It does not tug or rip your lashes

The curler helps achieve excellent curling action

Suitable for sensitive lashes

The silicone pad is gentle on the lashes

A slim and sleek design to carry anywhere you go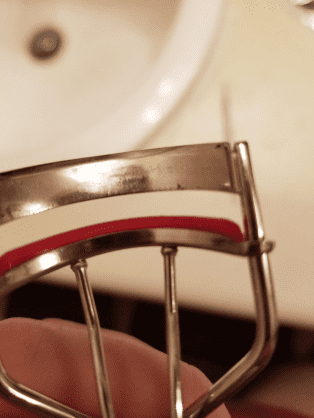 Drawbacks
It is a bit expensive for just a curler.
EMILYSTORES Professional Makeup Tool For Eyelashes
To add that swoopy and dreamy effect to your eyes, you need a proper curler that will loft your lashes, making your eyes look enticing. Lucky for you, users found out that the EMILYSTORES Professional Makeup Tool For Eyelashes fulfills all these qualifications to be introduced in your makeup vanity. Coated with an elegant rose gold color, the lash curler is made of premium steel because the brand believes you deserve to have the best!
There are three replacement silicone refill pads, so you don't get into trouble if you lose one. Available at a super affordable price, the metal boasts of its safe rubber padding, which touches your lashes softly, without tugging or pinching them. It helps pump up your lashes volume so you can bid goodbye to that dull eye makeup look forever!
Perks
It is made of premium steel

Longer shelf life and durable

Very economical to buy

The silicone pads make sure your lashes are not pulled

Easy to use

Curls from the roots themselves to lift lashes

Accepts all lashes uniformly

Suitable for all eyelashes, including hooded eyes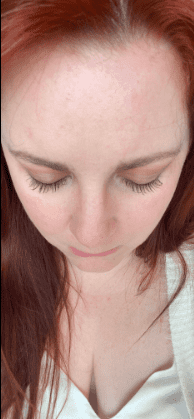 Drawbacks
The rubber pad may come out again and again after some use.
Shiseido Eyelash Curler Women
We are often hasty in choosing the ideal lash curler depending upon our eye shape and damaging our lovely lashes. This not only removes the minimal chances of volume, but they also start depreciating your beauty. If your lashes have never experienced a soft, romantic curl that allures everything it comes across, you probably haven't yet heard of the Shiseido Eyelash Curler!
Shiseido Eyelash Curler - Crimps & Curls Lashes for Perfect, Eye-Framing Fringe - Gentle & Safe - Includes Replacement Pad
AWARD-WINNING EYELASH CURLER - The #1 eyelash curler in the U.S. crimps & curls lashes to perfection. Its broad curve grabs every last lash, no matter the eye shape, for the perfect, eye-framing fringe.
EDGE-FREE DESIGN - The edge-free design prevents pinching for an eye-opening, glamorous curl. Plus, the flexible silicone rubber pads are gentle and safe to use on lashes. The curler comes with one replacement silicone pad.
HOW TO USE - Open the curler & position it at the base of the lashes. Gently squeeze down. For the fullest lashes, move the curler up, away from the base & squeeze again in the middle of the lash. Then press again close to the tip of the lashes.
JAPANESE BEAUTY EXPERTS - Makeup application is reimagined with a series of ergonomic tools that boast breakthrough technologies.
The trailblazing product has been a big hit in the cosmetic industry because all divas believe in an excellent game-changing lift! The best part about this lash curler is that you can carry it in your hands all day without even realizing it! So feel free to take it anywhere you go!
Perks
It comes with a wide angle arc to hold all your lashes

It gives a perfect rounded curve

Recommended by many professionals and celebs themselves

The pads are made of silicone, so it is entirely safe for your eyes

These pads are flexible and do not crush or crimp your lashes

The curer perfectly fits hooded eyes

It does not miss out on the corner lashes

Easily portable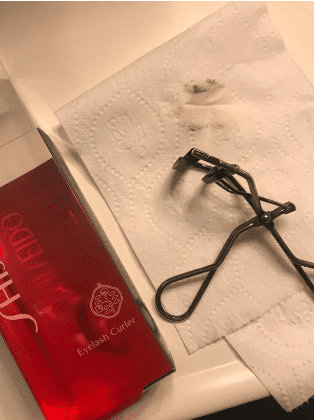 Drawbacks
It may not give your edges a perfect and long-lasting curl.
Eyelash Curler by Revlon, Precision Curl Control for All Eye Shapes
If you need to take your lash game to a higher level, you need something more substantial! Reviews say the Revlon Extra Curl Lash Curler will be a perfect fit if bold, seductive eyes are your thing! Designed in a unique non-slip grip, the handle is ultra-comfortable, so you don't think twice before using it. Be it natural-looking fake lashes or real lashes, this curler can give a voluminous look.
Sale
Revlon Eyelash Curler, Precision Curl Control for All Eye Shapes, Lifts & Defines, Easy to Use (Pack of 1)
EASY TO USE EYELASH CURLER: Designed by makeup professionals, this Revlon lash curler creates dramatic, curled lashes quickly and easily
NO CRIMPING, PINCHING, OR STICKING: The eye lash curler's gentle, rounded pad curls each hair without any crimping, pinching, or sticking
CURLS BARE OR MASCARA-COATED LASHES: Create beautiful upswept lashes with or without mascara, liner, or eye makeup, and without any painful tugging or pulling
COMFORTABLE GRIP: Designed with comfort in mind, the finger grips for a comfortable, non-slip grip while curling your lashes
FITS MOST EYE SHAPES: A useful beauty tool for anyone's makeup kit, this Revlon eyelash curler is designed to fit most eye shapes
The wide angle arc comes with the promise of lifting lashes of all eye shapes, so a tick on this checkbox too! Your lashes may be bare or dumped with mascara; this lash curler will give you the most dramatic curls of your life! Don't believe us? Have you ever seen the 16k reviews the product has grabbed from users on Amazon?
Perks
It gives you long-lasting curvy lashes

It has over 16k reviews on Amazon

The curler will not pinch, tug, or crimp your delicate lashes

It works excellent on mascara-coated lashes too

It has been designed to fit most eye shapes, including hooded eyes

The pad is gentle and rounded and doesn't exert too much force

Saves time by curling your lashes quickly

The curler has a unique grip which makes the application effortless.

Super-affordable price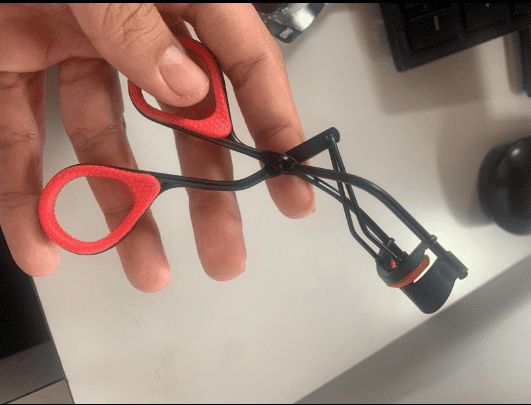 Drawbacks
If you take them too deeply, there are some chances of hurting your skin.
COVERGIRL Makeup Masters Eyelash Curler
Are you worried about your video date tonight? The COVERGIRL Makeup Masters Eyelash Curler might be what you need to bookmark this hour! This lash curler for hooded eyes has got the expertise to give you attractive curls without having you waste your energy, so your search ends here. Having been a longtime favorite of many beauty enthusiasts, this curler requires just one gentle stroke to give you fiercely and irresistible lashes.
Sale
The pad does a great job of swooping your lashes softly upwards to create a sultry lifting action. Just grab the travel-friendly tool with your middle finger and thumb, press press, and there, we have perfection!
Perks
It delivers high-impact lashes

It has a broad opening effect that grabs your corner lashes easily

The curler has a soft cushion and silicone pads

It does not pull or hurt your lashes

Recommended by professionals themselves

It is available as a cost-effective option

You can carry it anywhere you go

The curling results are very effective

Suitable for hooded eyes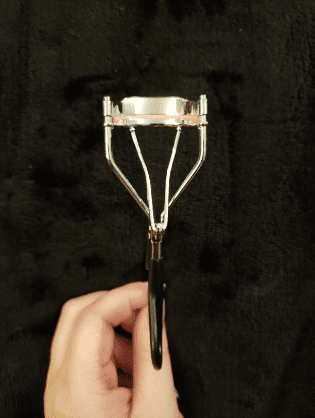 Drawbacks
You have to apply pressure several times to get noticeable curls.
TOUCHBeauty Heated Eyelash Curler with Silicone Pad
Whoever said no pains, no gains did not have the chance of having the TOUCHBeauty Heated Eyelash Curler in their makeup vanity! Users said they couldn't have enough of this fuss-free tool, which helped them get a sophisticated eye-makeup look before all their unplanned events. The wallet-friendly option features as oft heating silicone pad that works on an Innovative Temperature Sensing Pad technology and heats up in seconds.
TOUCHBeauty Heated Eyelash Curler with Heating Silicone Pad Lash Curling Tool for Women Red TB-2003A
LASTING NATUALLY EYELASHES - Instant lift and lasting curl the eyelash easily, please use together with mascara makes a good effect
NO PAIN OR PINCHING - The heating silicone pad curls the entire length of your eyelashes without pinching or crimping
SAFE TO USE - Suitable temperature design will No damaging to your lashes, Innovative temperature sensing pad changes its color automatically when warming up, Please wait few minutes to ensure make it fully warmed up
ERGONOMIC & PORTABLE - fits every eye shape, and curls every lash. Mini-sized body fits easily in your purse and cosmetic bag
BATTERY POWERED - Recommend to use Alkaline battery to ensure warmed up quickly, 2 AAA battery operated. (Battery not included)
You get three different preheating temperatures to get a quicker curl. Just grab some 2 AAA batteries, and you will be set to slay! It is one of the best heated eyelash curlers.
Perks
It gives you painless curling

The curler offers a quick curling effect

It promotes natural-looking lashes

A perfect tool for travel

The curler comes with heating silicone pads that do not pinch your eyes

The curler fits all eye shapes perfectly, including hooded eyes

It offers a lasting effect that goes on for 24 hours

The curler takes just 15 seconds to heat up

The lash curler features a 70-degree C design, ensuring no damage to your lashes.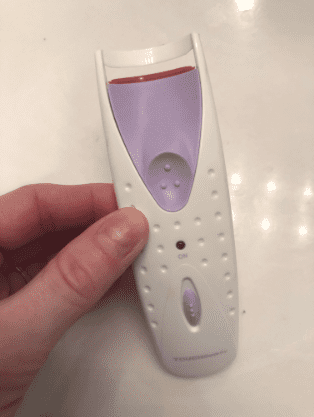 Drawbacks
You have to buy the 2 AAA alkaline batteries yourself.

The curler can not be used by people wearing contact lenses.
Tweezerman Classic Eyelash Curler Model No. 1034-R
We all adore that eyelash curler, which works for every eye shape there is out there. The Tweezerman Classic Eyelash Curler has joined this elite parade of curlers that deliver intense and unbeatable curls. Unlike the traditional curlers, which make it impossible to grab your lashes, this beauty right here is set on hugging every one of them, especially the corners that seem shy.
The thick hypoallergenic silicone pad presses your lashes without creasing, so you instantly get photo-ready eyes! Besides, the elongated design makes it a good choice for the Best Eyelash Curler For Hooded Eyes. In all, Tweezerman lash curler reminds your beauty must be effortless!
Perks
It has a sweet price point.

The curler features a retractable spring which makes using it easy.

It opens and closes smoothly.

Designed with stainless steel so that it will last long

It prevents any kind of creasing

The curler has a rounded pad, which complements all eye shapes

You get three refills pads along with it

The silicone pads are hypoallergenic, so it is safe for sensitive eyes too

It helps create deep curls without sticking or pinching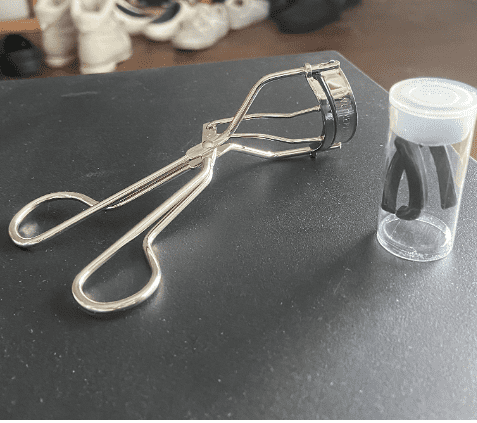 Drawbacks
The rubber is not soft and exerts too much pressure on the lashes.
Wet n Wild High On Lash Eyelash Curler with Comfort Grip
If you possess deep-set eyes or monolid eyes and haven't come across this beauty, you have not done your lashes proper justice! Hailed as one of the most comfortable, easy-going lash curlers, the Wet n Wild High On Lash Eyelash Curler will help you get that missing glow back on your eyes! Don't believe us? Many users came forward to share their experiences.
Sale
Wet n Wild High On Lash Eyelash Curler with Comfort Grip
Rubberized Grip: This eyelash curler was designed with your comfort in mind. That's why it's fitted with cushion-soft grips that make it easy to use time and again
Pinch-Free Curling: Long-looking curled lashes don't have to be a pain. This specially-made eyelash curler is designed to gently curl lashes without pinching the skin
Curls in an Instant: Curl your lashes quickly and with minimal effort. This reliable eyelash curler provides lash perfection in a single step
Universal Fit: Designed to work with any eye shape or size, this curler truly is one-size-fits-all
Cruelty-Free: wet n wild products are never tested on animals and are always cruelty-free
They disclosed that the lash curler possesses cushion-like silicone pads that prevent any chance of snagging your lashes, which may damage them. It gives a voluminous lift that lasts long, even when your day ends!
Perks
It has been designed with your comfort in mind

The curler has a soft grip to make usage easy

It is made with a silicone pad that doesn't pinch, or pain

Never tested on animals

Rated as a bestseller on Amazon with more than 8k reviews

This curler is a one-size-fits product!

It requires significantly less effort and gently curls up your lashes

Recommended by many professional makeup artists and influencers

It has a sweet price point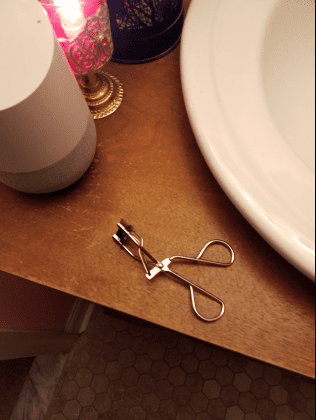 Drawbacks
It may tend to leave out the lashes situated in the corner.
Brilliant Beauty Eyelash Curler with Satin Bag & Refill Pads – Award Winning
Having bagged many awards, this Eyelash Curler from Brilliant Beauty comes in four sultry colors of rose gold, platinum, prism, and jet black to excite your boring makeup routine once again. Loved by many industry professionals, this curler is an excellent kickstart for all beginners who want to experience the joy of salon-like results at home.
Brilliant Beauty Eyelash Curler with Satin Bag & Refill Pads - Award Winning - No Pinching, Just Dramatically Curled Eyelashes for a Lash Lift in Seconds (Rose Gold)
Our eyelash curlers create the most voluminously curled eyelashes in seconds. Say goodbye to tugging and pinching lashes and say hello to an eye-catching look
Custom designed for both at home and professional use, our lash curlers fit curves of all eye shapes and sizes.
Lash Prodigy eyelash curler creates the most intense lash lift and curl for a gorgeous look that lasts all day long. No need for heated eyelash curlers.
Engineered with an ergonomic body and a flawlessly calibrated hinge for uniform pressure every time, our eye lash curler is made of premium grade stainless steel.
Valentines Day Gifts For Her: Sure, roses can be romantic. Yes, something funny is charming. But something thoughtful will always win her over. Consider this Eyelash Curler as the perfect way to make your wife or girlfriend smile.
The lash curler features a slim body of 100% stainless steel with smooth hinges to give maximum precision. You get a chic satin carrying case and two refill pads; all the deal to steal!
Perks
It pumps up your dull lashes with an eye-catching curl

It applies uniform pressure at all times

The effects last up to complete 24 hours

It doesn't require any heat to twist your lashes

The curler fits all eye shapes beautifully, including hooded eyes

The curler has been designed with premium grade stainless steel

A perfect option for gifting

Clamps your lashes gently upwards

The smooth hinge gives an ideal push and pulls action

It comes with an elongated silicon pad to hold your lashes together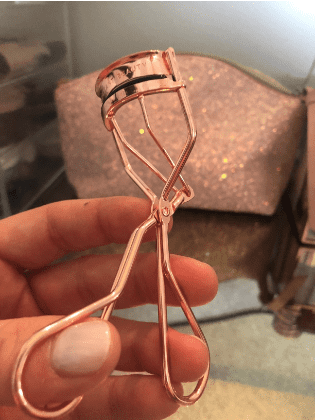 Drawbacks
The curling action is ineffective as the padding doesn't reach your corners evenly.
Eyelash Curler Kit (Rose Gold), Premium Lash Curler
Eyes convey our expressions to the outer world, so you should always spoil them with good products and styling tools. This Eyelash kit is at par with the famous branded curlers making daily headlines and is available in drugstores. With its ability to add more definition to your lashes by curling them upwards, the curler also gives you many good things to take home, apart from just the curler.
Sale
Eyelash Curlers Kit (Rose Gold), Premium Lash Curler for Perfect Lashes, Universal Eye Lash Curler with 5 Eyelash Curler Refills, Eyelash Curler for Women, rizador de pestañas (Box Colors Vary)
Universal Fit - Achieve longer and fuller eyelashes in seconds with a beautiful rose gold eyelash curler — absolutely no tugging, no pulling, and no broken lashes. Our precision-dialed stainless steel lash curler will give you voluminously curled eyelashes every time. We are committed to providing an eyelash curler for women everywhere — no matter your eye shape. Get the beauty tools you need from a company of women who care.
Doesn't Pinch - We all struggle to find an eye lash curler that fits our eyes correctly. The brilliant design of our eye lashes curlers fit all eye shapes and sizes. So, you can focus on creating the most lift, curl, and length for gorgeous, brimming eyelashes that scream bigger and brighter eyes. You deserve eyelashes that take just a few seconds to achieve, and last all day long.
Extra Pads and Tweezers - This eyelash curling kit doesn't stop at a universal fit and interchangeable eyelash curler replacement pads. Our eyelash curlers perform at the highest level in every way. The hinge is flawlessly calibrated to ensure consistent pressure on your eyelash curl with gentle precision. The extended curl surface and ergonomic body make pro-level curl eyelashes your reality every single time. Say bye to unhealthy, thin eye lashes and say hi to new full lashes!
Better than Expensive Name Brands - The brilliant design of these precision-dialed stainless steel eye lashes curlers is what makes your eye lashes luscious and long. Each eyelashes curler features an ergonomic handle and is created to fit all eye sizes. The flawlessly calibrated eyelash curler hinge ensures gentle, uniform pressure every time. These eyelash curler refills and eyelash curler pads is a girl's best friend. Every eye lash curler comes with complimentary tweezers
Lifetime Warranty / Women Owned / USA Company - We are a group of women located right here in the USA. When you buy your eyelash curling kit from us, you're supporting a small group of girls that has your back. Your beauty (and satisfaction) comes first, always. If you're not happy with your purchase for ANY reason, message us at anytime for a full refund.
It has been carefully devised, keeping in mind every tiny detail so that it doesn't hurt or pinch your lashes, which usually leads to their breakage. The flawless stainless steel design makes sure it will last you days before you ruin it!
Perks
Equally good as other branded companies

You get five extra replacement pads with this

You get complimentary products like satin bags, a beauty tweezer, an eyelash curler, and extra pads

It does not break lashes by pulling them

Makes your face look more visible by enhancing your lashes with a neat curl

The curler fits all eye shapes

It is incredibly durable as it is made of stainless steel

An excellent option for gifting friends, and family

The effects last all day long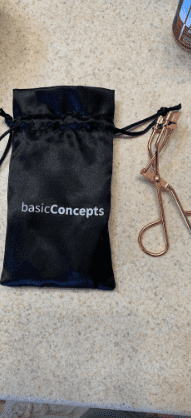 Drawbacks
The curler does not fit your lashes fully.
Panasonic Heated Curved Eyelash Curler With Double Action Non-Stick Silicone Pads
With the pandemic, while our lips have been covered with protective masks, all the attention has shifted to the eyes. This makes it imperative to make them look gorgeous in the best way possible. Do you have sensitive hooded eyes and don't want your curler to rip them off? According to Best Eyelash Curler For Hooded Eyes Reddit, the Panasonic Heated Curved Eyelash Curler is an ideal pick to melt away your lash woes.
Sale
Panasonic Heated Curved Eyelash Curler With Double Action Non-Stick Silicone Pads - EH2331P, Pink
Heated eyelash curler, stylish, lightweight lash curler with gentle, double-action heat for long-lasting results.
Dual curved silicone heated eyelash curler pads lift and curl in a single motion to smoothly and completely curve eyelashes from base to tip.Do not use thinner or benzine
Long-lasting curl every time with or without mascara, usage per charge approximately 1 month (1 minute per use)
Comfortably and safely protect and cushion lashes from damage or pulling with smooth, heated silicone pads.
Highly portable heated eyelashes curler is conveniently powered by 2 AA-size batteries (not included).
This pretty-in-pink curler is enough to satisfy your aesthetic wishes and comes with built-in Dual curved silicone heated eyelash curler pads that smoothly sandwich your lashes and tease them to rise from the base! Just make sure you have some 2 AA-sized batteries handy, and you are all set, we swear!
Perks
It is lightweight

The curler provides a double-action heat for long-lasting results

It gives a bushy volume even without mascara

It protects lashes against pulling and pinching

It is easily transportable

The curved padding allows for quicker, and more swift curling action

The silicone pads are non-stick, so you don't experience discomfort using them.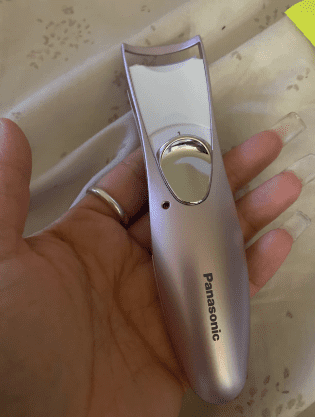 Drawbacks
It is a bit on the expensive side.
ELDA Eyelash Curler with Pads
Experts say that if you have the best eyelash curler stuffed in your beauty cabinet when you step out, people won't even notice the color of lipstick you wear! And this holds when it comes to the ELDA Eyelash Curler! An absolute favorite of many makeup lovers, this curler gives your lashes a boost of the curve, which instantly amps up your look. Available in three different colors, the body boasts of stainless steel so that you can be relaxed, for it will last long.
ELDA Eyelash Curler with Pads - Lash Curler for Women with Brush Lashes Curler No Pinching Eyelashes Curler Fits All Eye Shapes
Ergonomic design-with double-lined circular ring handle,both sturdy and non-slip,special curved design that fits for all eye shapes.3 super comfortable silicone pads to extend the life.
No pain&no pinching&no broken lashes-highest level of performance with a flawlessly calibrated hinge that gently ensures uniform pressure every time.
High Quality Eyelash Curler- stainless steel frame engineered perfectly,not cause any harm to the human.spring loaded lash curler more sturdy.
Eyelash brush as gift(May contain more random gifts)-you can comb the eyelashes or clean off the excess mascara paste to make your eyelashes more neat and natural.
Excellent Service-Perfect after-sales service without worries, 24-hour support. If you have any problems,Please for help from us,You will get best service.
The ergonomic design features a non-slippery handle so that your focus never shifts. ELDA offers a cute eyelash brush as a freebie inside because it believes your lashes deserve to look neat and pampered at all times!
Perks
It comes with three comfy silicone pads

The handle offers a robust and immovable grip

Double-lined circular ring to make application effortless

It has been engineered without causing any harm to humans

It caters to everyone's budget

Has a loaded spring which gives you super sleek curls!

It fits all eye shapes and sizes

There are three different colors to choose from

Prevents any kind of pain or pulling

It comes with an eyelash brush and may contain other gifts!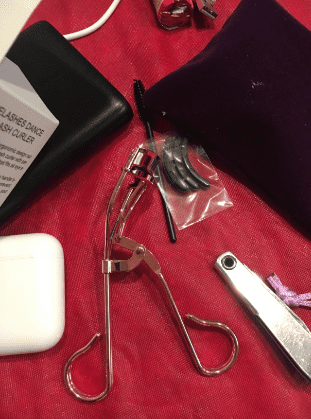 Drawbacks
One must apply a lot of pressure to make your lashes curl up.
FAQs | Eyelash Curler For Hooded Eyes
Can eyelash curlers damage your eyelids?
Eyelash curlers don't exactly damage the lashes you think they do. However, the case might be different if you are not careful how you use it. A slight hint of tugging at the roots is typical, but if one experiences pain while curling, it should be put to check immediately. Users should ensure their hands are still, so they don't end up pulling out their lovelies.
Do eyelash curlers work for hooded eyes?
Yes, with the advancement of technology and fashion, more and more products are making their debut in the makeup world, accentuating your beauty. Similarly, different types of curlers are available for different sets of eye shapes and sizes. These curlers offer seamless precision and do not cause your lashes to fall.
Closure 

|

Best Eyelash Curler For Hooded Eyes

As exciting as it may sound, being on top of your lash game requires effort. Not anymore, when you have secret weapons hidden up your sleeve to redefine your peepers! According to reliable sources, these Best Eyelash Curler For Hooded Eyes has what it takes to give you the rawest and most attractive set of eyes. Economical as they are, these curlers will help you look ravishing even when you are on a tight budget.

They understand your eye shape from every inch, so play it safe or dab on some mascara to be a little flirtatious. Happy users say these are unarguably a must-have in every woman's arsenal so that you can take the center of the stage on any fine day!
Rebecca is a skilled writer with a passion for makeup and skincare. With years of experience in the beauty industry, she has a deep understanding of the latest trends and products and a talent for creating engaging content that resonates with her readers. Whether she's writing about the latest skincare products or sharing her favorite makeup tips, Rebecca's writing is always informative, entertaining, and inspiring.