Remember 2015? The year that made the Kylie Jenner Lip Challenge a rage. The year that inspired a whole generation to embrace plump lips and consider fuller and bold lips perfect. Well, here we are, almost eight years after the trend. A lot of things changed, like Apple discontinued their iPod, the trend of skinny low-waist jeans died down, and many things just neared their end. But the plump lips stayed; they stuck with people and stood the test of time. 
However, Miss Jenner got lip fillers at the time, and only the privileged and the people ready for permanent changes in their appearance followed in her footsteps. The beauty and makeup industry quickly took note of this and began working on changing the scenario of plump lips. Enter NourishMax lip plumpers.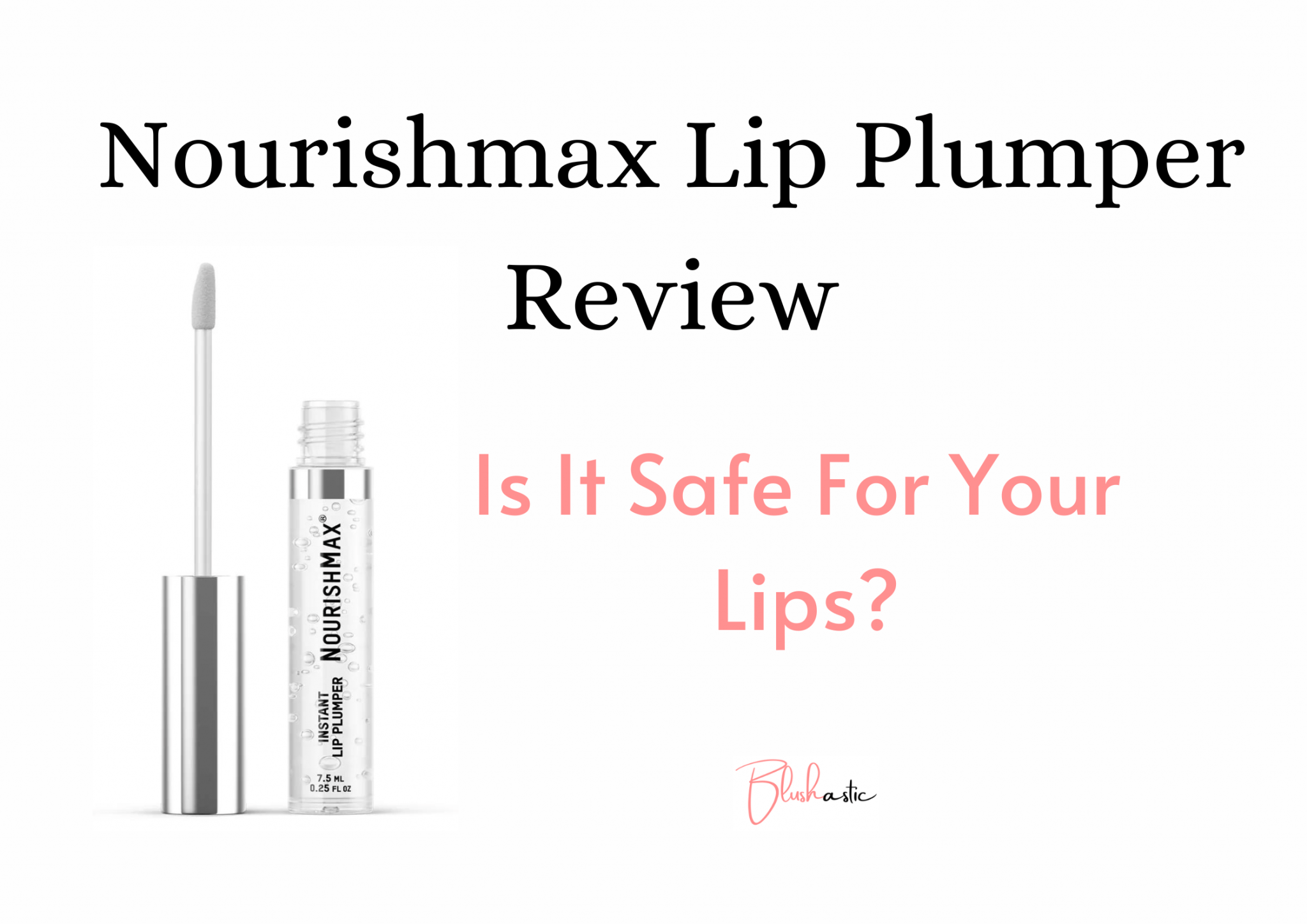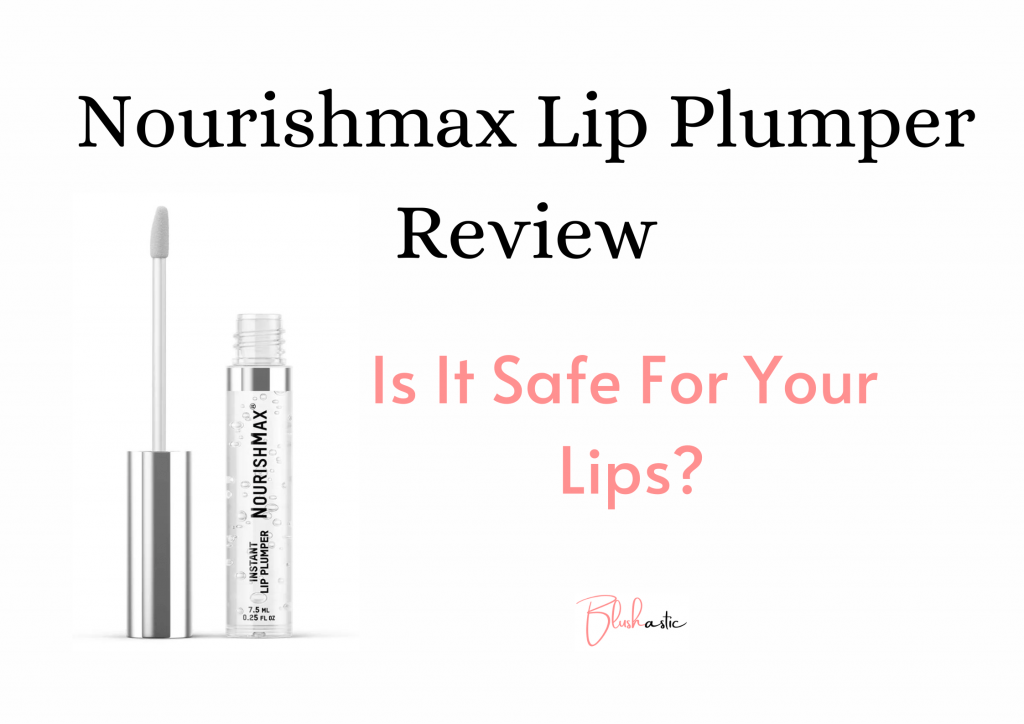 Lip plumpers have changed the game since entering the beauty industry; you no longer need extreme body alterations to go with a trend. Nourishmax lip plumpers claim to help you stick with the trend without causing any permanent damage. But is it safe? What kind of ingredients make it happen? To reveal the truth, let's dig in with genuine Nourishmax Lip Plumper reviews. 
Nourishmax Lip Plumper Reviews | Bold Pouty Lips In A Small Bottle?
Nourishmax lip plumpers are a hydrating solution that helps enhance the lips. The efficient team at Nourishmax spent a long time, and the result of their sweat and efforts was the groundbreaking formula of their Lip Plumper. This formula enhances your volume and alleviates your lines and wrinkles between the lips. The formula helps you achieve fuller and more pouty lips while hydrating them from the inside.
We do understand that every product isn't suitable for our skin. However, us being skeptical about it shouldn't pose an obstacle to us trying out new things. So let us help you understand the product deeper without actually trying it on your skin. The Nourishmax lip plumpers can utilize all the ingredients present in the products to their maximum potential. Like every other product, there are always some drawbacks and positives to using lip plumpers. But let's review the product in-depth, understand the ingredients, weigh the pros and cons and look at what the users say to help you make an informed decision. 
Key Ingredients
Palmitoyl Oligopeptide
Palmitoyl Oligopeptide is a mix of unique amino acids and fatty acids that help produce essential collagen and add hyaluronic acids from within the skin. It is a not-so-secret ingredient in most lip plumpers. It fastens the production of collagen, which helps in the rejuvenation of skin cells overall, and since lips lose out on many skin cells due to lack of moisture, this ingredient becomes essential. It makes your lips look plumper and pouty and accentuates the firm appearance of its structure.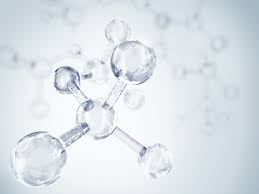 Hyaluronic Spheres
Hyaluronic acid is an essential product in lip plumpers. Since palmitoyl oligopeptide has a slight tendency to dry out the lips, the hyaluronic spheres compensate for this shortcoming. They ensure that your lips are completely hydrated and do a fantastic job locking in moisture. Their primary function is to penetrate deep into the epidermal layer, moisturizing the lips from within. All the while ensuring that your lips are pouty, plump, full and shiny.
Vitamin E
Vitamins, anyway, make up an essential part of our bodily nourishment. Vitamin E is an ingredient that often pops up in lip products, be it oils, balms, serums, or plumpers. They are essential for moisture retention and help immensely in blood circulation and the generation of new cells. With this comes softer lips. They also protect the lips against climate change and environmental damage, props to their immense rejuvenation and revitalization properties which also help strengthen the lips' natural barrier.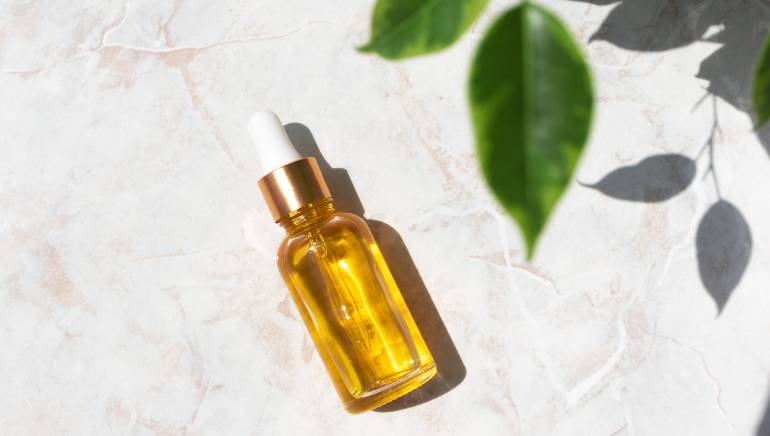 Paraffinum Liquidum
Usually, Paraffinum Liquidum is added to skin, lip, and beauty products as a softening agent that forms a film on top of your lips. This film acts like a barrier between your lips and any harmful agents that pose a threat. It is added to moisturizers, lip balms, serums, and makeup. It is occlusive and a hydrocarbon derivative, which in layman's terms, means that the oil-like structure of the product is derived from petroleum or coal.
Citrus Paradisi Peel Oil
Skincare products are often sold with this name in their ingredient list because of the efficient properties that this oil carries. This product has immensely powerful astringent and detoxification properties. Not only this, but this peeling oil also strengthens the connective tissue, which promotes blood circulation and skin rejuvenation and also helps in firming the skin. This is mainly added in products owing to its antibacterial and antiseptic properties.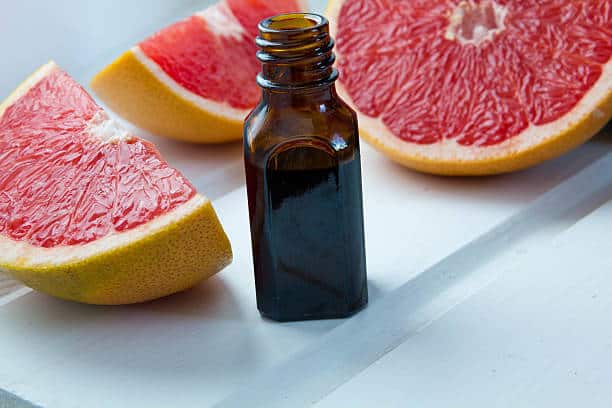 Directions to Use Nourishmax Lip Plumper
Exfoliate
You need a smooth surface to begin applying the lip plumper; a flaky, dry base usually doesn't reflect any light and may cause discomfort if used directly under the lip plumper. Exfoliation of your lips helps ensure better application and results. Use a mild scrub as your first step.
Prime
Once you ensure a smooth base, it's time to soften your lips and lock the moisture in. Before you get your hands on the lip plumper, prime your lips. Use a lip primer that will blur the lines and help with your pigmentation, ensuring a soft base. You tend to lose out on moisture after exfoliation; primer enables you to retain this moisture as you move forward with the plumper.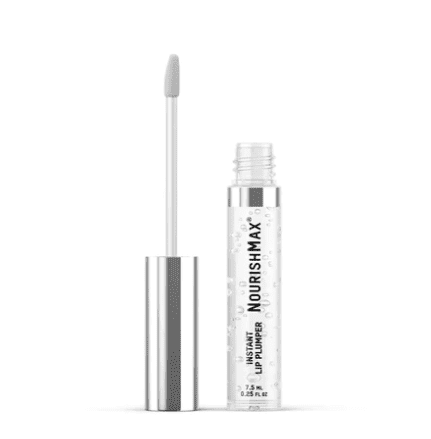 Apply 
As you move to the last and the most crucial step, the application of the plumper. Take your Nourish Max lip plumper and apply it evenly through your lips. Make sure you don't overline your lips. Your lips should only plump within the lines and not the areas around; ensure to stay inside them. And voila, you're all set!
Benefits and Drawbacks
Benefits
Lips stay healthy and hydrated 

They appear naturally plump and full

Fraction of price compared to surgical procedures 

Effective for a limited period

Easy application 
Drawbacks
Overuse may cause side effects

The tendency of lips to crack and flake

May lose moisture

It may feel tingly and sting in the beginning 

Dilation of blood vessels may cause internal bruises
These factors were enough for users to look for alternatives. Thus, one viral lip plumper that worked for many people was the Derol Lip Plumper by Vafee. Many influencers and makeup enthusiasts were seen using it in their videos. Another big brand lip plumper is Too Faced Cosmetics Lip Injection which isn't an actual injection but a gloss-like wand with effective results in seconds. Last but not least is Grande Cosmetics Lip Plumper Gloss, which people love after their lash and brow serums.
User Reviews | Before and After Using Nourishmax Lip Plumper
Customer reviews are what it all comes down to; based on research and studies, we only understand the technicalities of a particular product. However, the most truth lies behind the people who try the product and describe their experiences. A user with the username 'Balletgirl89' rated the product five stars, saying, "I applied this instant lip plumper just before going to my best friend's birthday party, and it immediately made my lips look fuller and bigger. It also added a touch of natural goodness with a luster that is very hard to achieve with lip glosses. Worth the buy."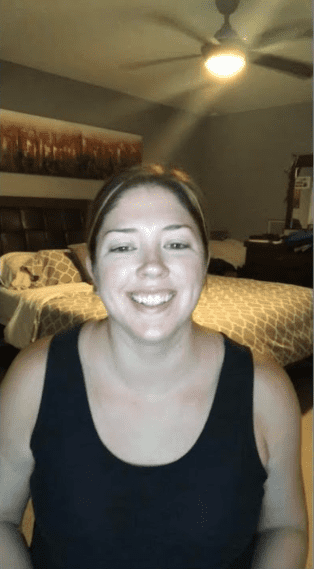 One of the users expressed disappointment with a total of one star. The user who goes by the username 'Asifa' said, "Never repurchase any lip plumpers. I used this product for a week only to observe my lips becoming very dry and chapping all around. After applying lip balm also, the effect is the same. Never invest in such products, waste money and damage causing products." 
Some users had a mediocre experience with the product, and adding on that, they said, "Product is good but lasts a short time and is very difficult to take off. It leaves a greasy layer that worsens the application of other lip products. It does not dry naturally but does what it claims- plumps your lips. I would recommend this if you want your lips to look plump temporarily." User reviews indicated that the product worked differently for different people. However, some issues like lips drying out were commonly found.
Frequently Asked Questions | Nourishmax Lip Plumper Reviews
Where to buy the Nourishmax lip plumper products?
Nourishmax lip plumpers are officially sold on their website. But you can also find these on amazon, where it's sold for a slightly higher price, although the reviews have mentioned damaged packaging.
Can you use a lip plumper every day?
Lip plumpers are known to cause a certain amount of dryness to your lips. This would mean that your lips will cause high dryness because the daily application can cause irritation, dryness, and flakiness, which means your lips could chap and bleed.
Is lip plumper any good?
Any lip plumper with active ingredients like peptides and hyaluronic acids that cause fuller-looking lips should also be infused with lip-hydrating ingredients that ensure your lips aren't flaky.
How long do lip plumpers last?
Lip plumpers last for a minimum of 60 minutes and a maximum of 90 minutes. They have a temporary effect depending on whether you lather on any other product or you don't.
How many times should I apply lip plumpers in a day?
You are supposed only to apply lip plumpers sometimes. But if you're using it occasionally, you can apply it a maximum of 3 times a day based on how long it lasts.
Final Verdict
Lip plumpers are supposed to be an occasional addition to your beauty regime; on that basis, Nourishmax does a fantastic job plumping your lips and giving them the desired effect. We hope the above review helped you make your decision. However, we need to be aware that every product differs in how it affects everyone, so it's necessary to understand if the product may suit you before you try it. Whether you use a lip plumper or don't, never stop pouting fully in your selfies!
Rebecca is a skilled writer with a passion for makeup and skincare. With years of experience in the beauty industry, she has a deep understanding of the latest trends and products and a talent for creating engaging content that resonates with her readers. Whether she's writing about the latest skincare products or sharing her favorite makeup tips, Rebecca's writing is always informative, entertaining, and inspiring.