Savannah Guthrie, one of the most well-known faces on television, has co-anchored NBC's Today Show since 2012. She is no stranger to the spotlight as she has covered important events like the Olympics, presidential elections, and breaking news items. The reason for her beautiful complexion has long been a subject of speculation among fans.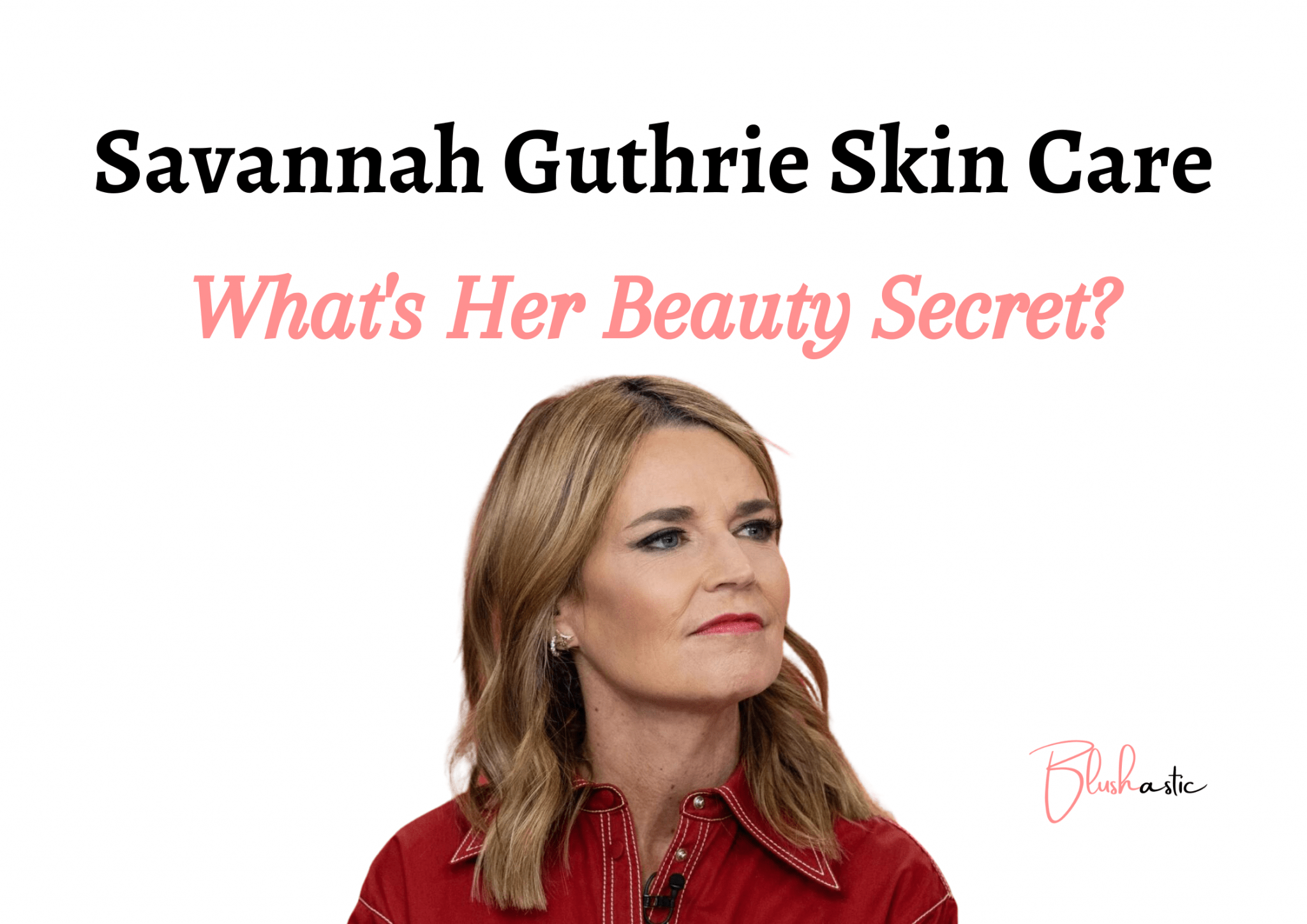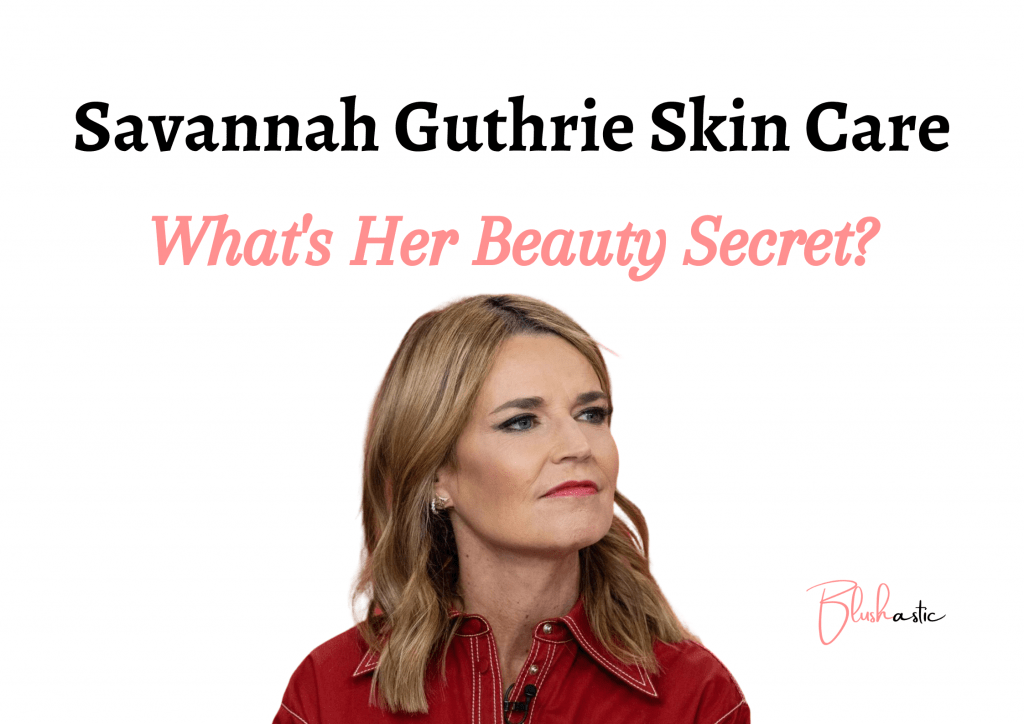 According to Guthrie, who has disclosed this, she prioritizes her skincare routine and stresses the necessity of daily sunscreen application. She also attributes her radiant complexion to a healthy lifestyle that includes frequent exercise and a well-balanced diet. So let's delve a bit further to learn about some of the items she uses to maintain her young glow. Here is all you need to know about Savannah Guthrie's skin care.
Savannah Guthrie Skin Care
On her social media posts, Savannah Guthrie is open about getting older, using filters, and going all natural. She doesn't mind appearing her age despite being 46. She emphasizes the value of self-acceptance and feeling at ease in one's flesh as a role model for her kid. She also understands that social media may lead to distorted beauty standards and wishes to encourage people to feel secure in their true selves.
Guthrie believes that genuine beauty comes from the inside and that taking care of oneself is more important than adhering to society's beauty standards; thus, she concentrates on keeping a healthy lifestyle rather than striving to obtain a specific appearance.
As La Roche-Effaclar Posay's BB Blur cream was discontinued, Savannah Guthrie sought her followers for assistance in finding alternatives. She admitted that the item had been her go-to for years and had been devastated to find it was no longer accessible. She thanked the supporters who had already offered substitute items and vowed to share her favorites with them.
The Effaclar BB Blur by La Roche Posay is a BB Cream foundation for oily skin that instantly absorbs excess oil to help conceal skin imperfections. It is made with cutting-edge smoothing mattifier Airlicium, which absorbs 150 times its weight in oil and sheen for an all-day matte finish and noticeably smoother skin.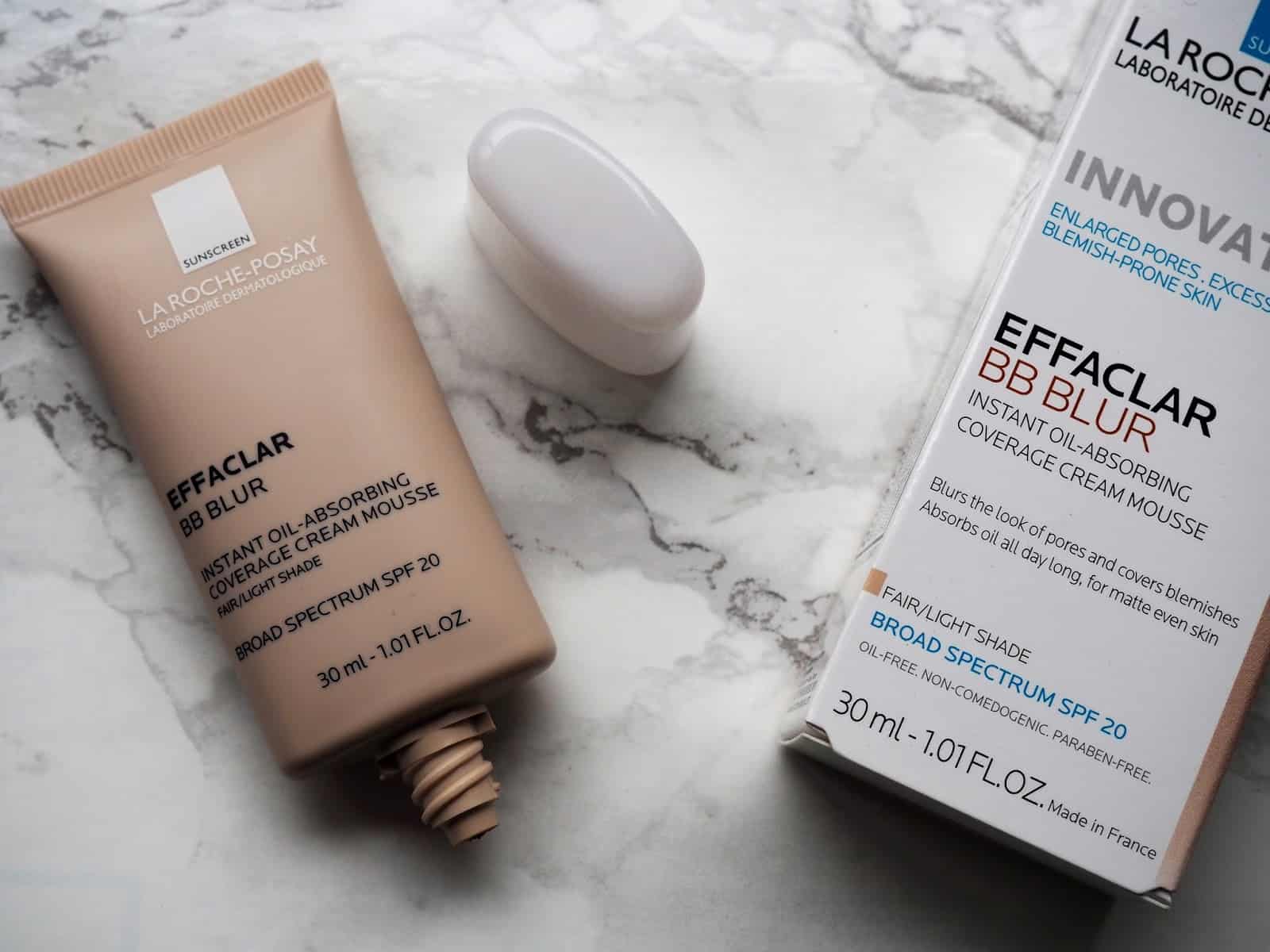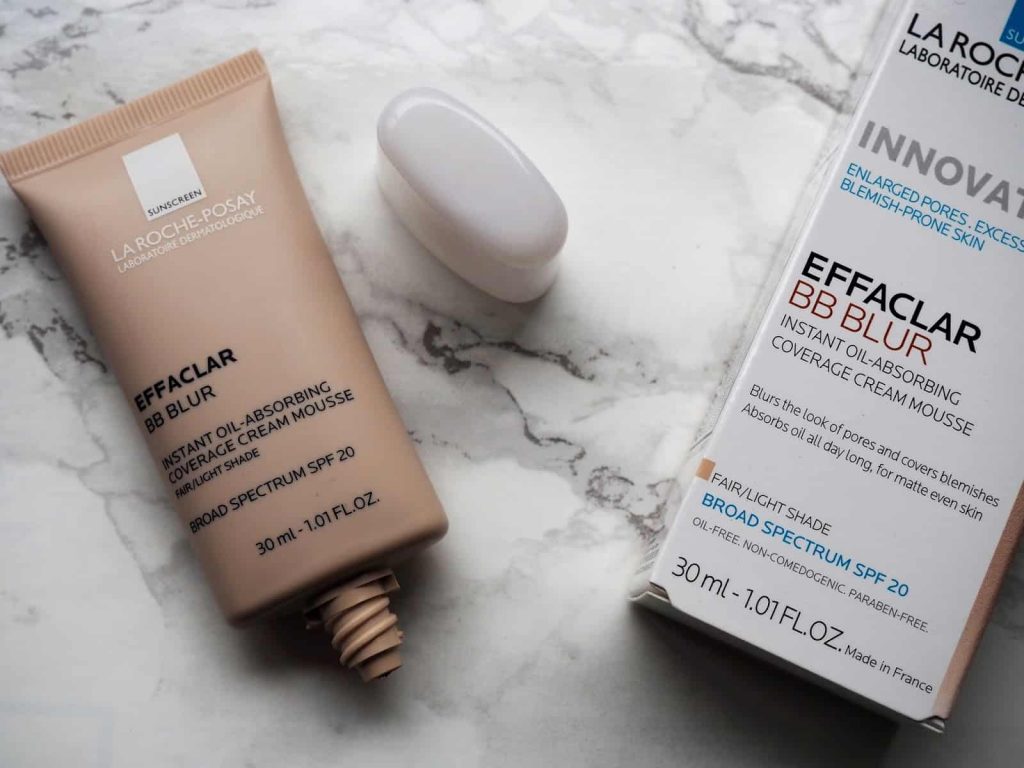 Moreover, it has titanium dioxide, a mineral sunscreen filter that offers SPF 20 daily UV protection. Dimethicone, Undecane, Dimethicone Crosspolymer, Tridecane, Tocopheryl Acetate, Silica Silylate, Perlite, Disodium Stearoyl Glutamate, Retinyl Linoleate, and Aluminum Hydroxide are all ingredients in this Light/Medium shade product. It absorbs oil, minimizes fine lines and wrinkles, instantly corrects acne-prone skin, and produces a noticeably flawless complexion in seconds.
Due to its vegan and cruelty-free recipe, a wide range of hue options, and sun protection advantages, the Ilia tinted serum with SPF has become a cult favorite among beauty fans. It costs $** on Amazon and comes in 28 shades. Moreover, Savannah Guthrie made multiple mentions of this product.
ILIA Super Serum Skin Tint SPF 40 is a clear skin tint with mineral SPF 40, light, dewy coverage, and levels of active skincare components. To protect the skin from UVA, UVB, UVC, blue light, and pollution, it has SPF 40 coverage and non-nano zinc oxide. In order to enhance bare skin dramatically with each use, it also includes active quantities of niacinamide, hyaluronic acid, and plant-based squalane.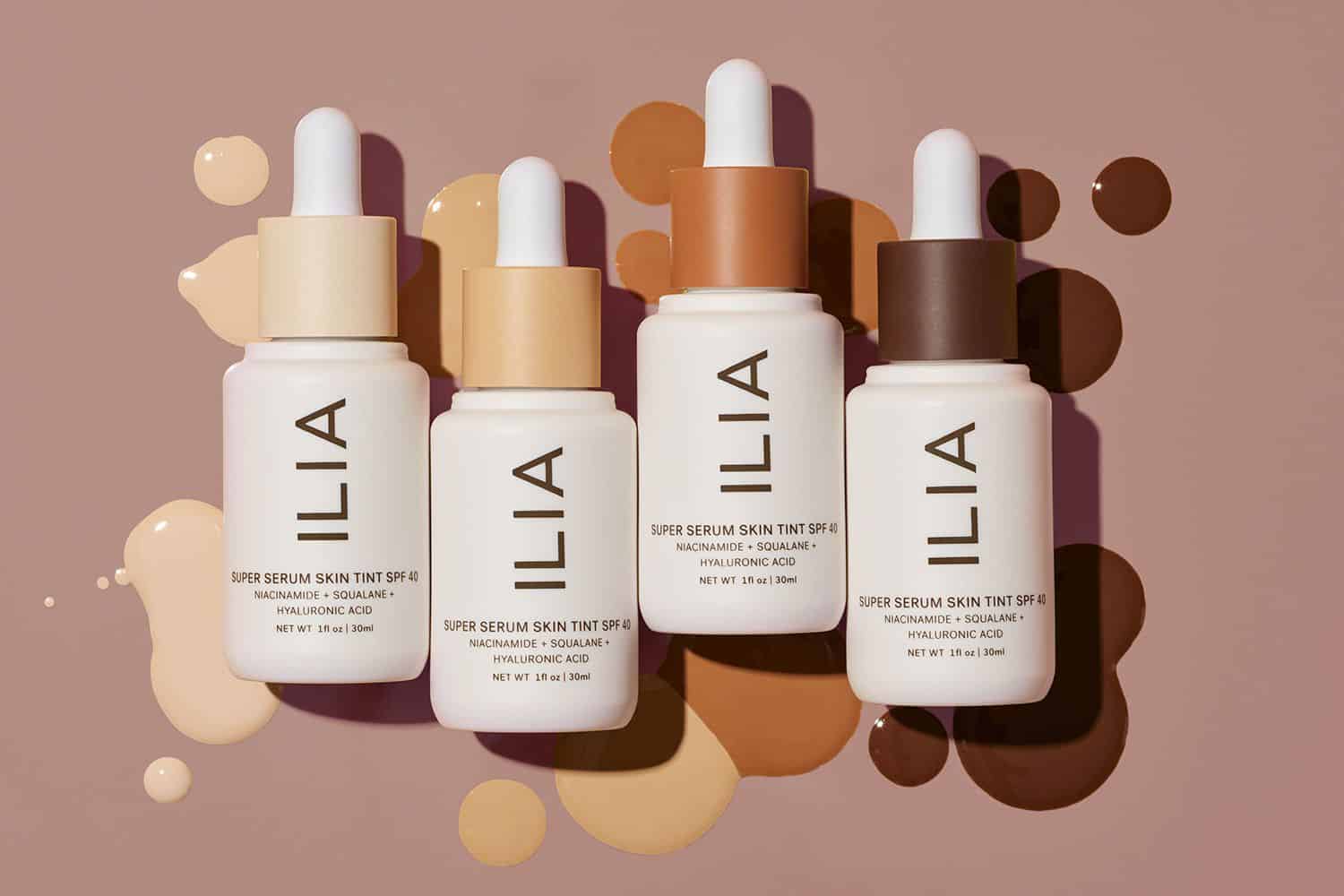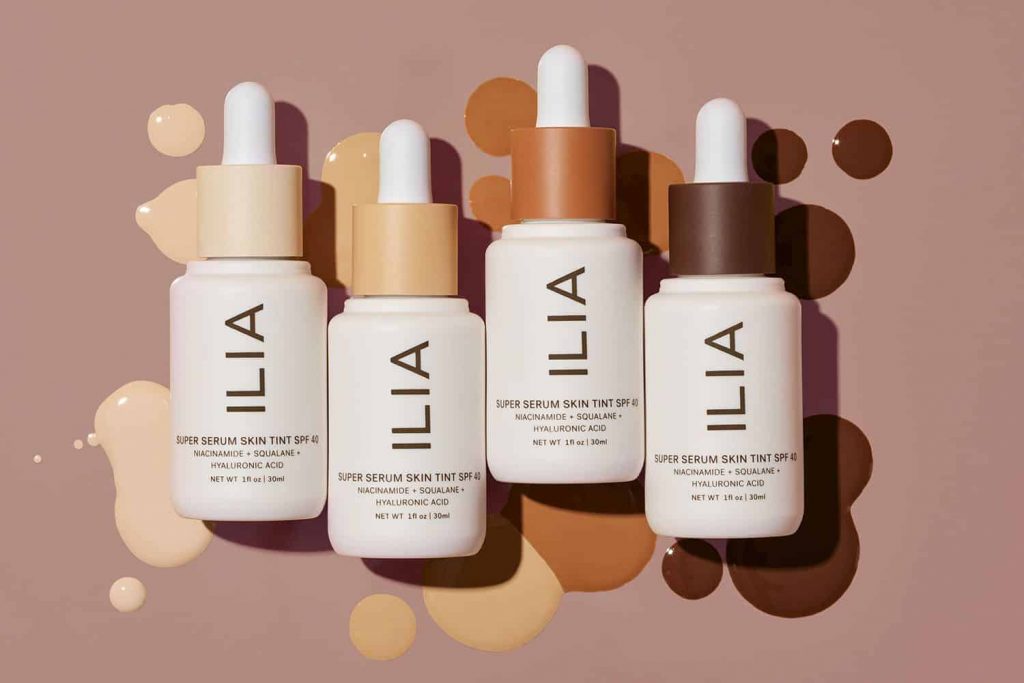 Moreover, it develops a protective natural barrier for skincare, locking in moisture, firming the skin, and doubling the power of any antioxidants. It is devoid of silicone, scent, chemical screens, and oils is non-comedogenic, and is suitable for sensitive skin.
The Supergoop Glow Screen, broad-spectrum sunscreen with blue-light protection, hyaluronic acid, vitamin B5, and niacinamide, is another favorite of Savannah Guthrie's. It is made with pure ingredients, imparts a radiant shine to the face, and is ideal for daily use.
This multipurpose primer comes in four dazzling hues and instantly brightens skin. Hyaluronic acid, niacinamide, and vitamin B5 are included in the formulation to hydrate and perfect skin. It also offers broad-spectrum protection from UV rays and infrared radiation. It may be used alone or layered with makeup to give skin a naturally soft, illuminated appearance.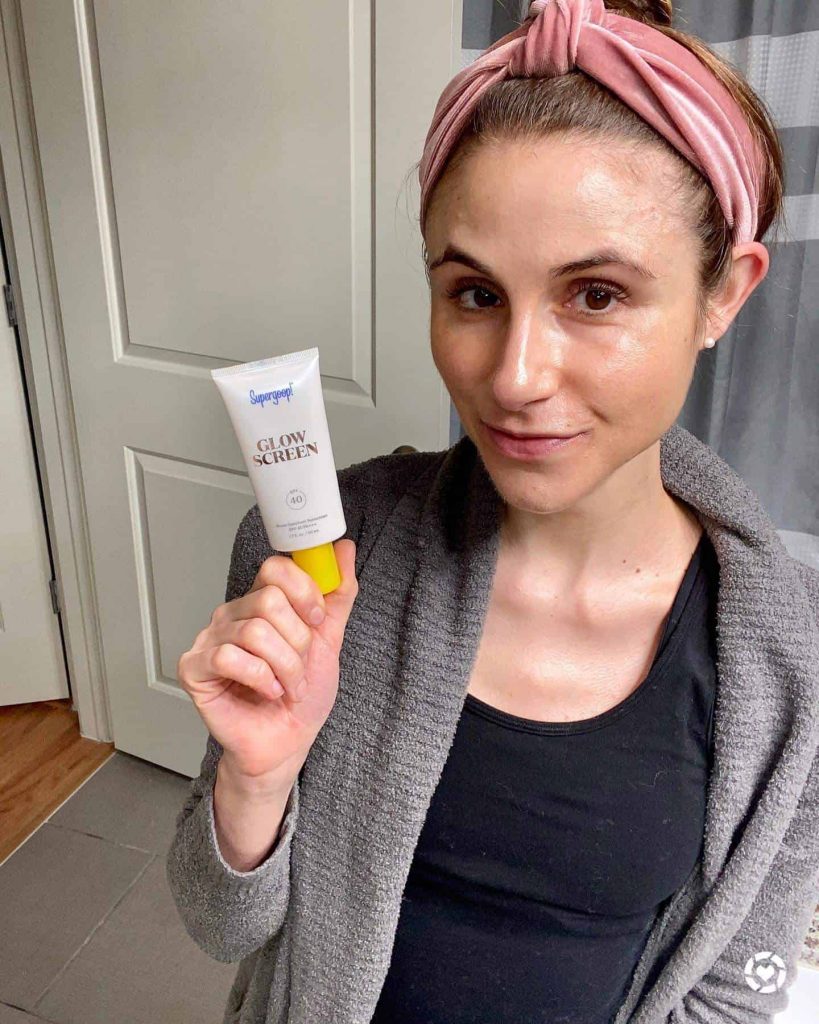 Vitamin B5 and hyaluronic acid work together to hydrate the skin and increase its water content, leaving it smooth and supple. Niacinamide aids in skin tone evenness and pore reduction. Sea lavender offers potent antioxidant defense and cocoa peptides aid with blue light filtration.
The Dew Skin Tinted Moisturizer from Beautycounter is a well-liked product with thin coverage and a dewy appearance. Savannah Guthrie also recommended it, and it is made with healthy components and provides SPF 20 protection. Nevertheless, when this post is being written, the product is not offered on Amazon.
With its lightweight coverage and SPF 20 mineral sunscreen, this multipurpose tinted moisturizer eliminates the distinction between skincare and cosmetics. After regular usage, a radiance-enhancing combination of black currant seed oil, peony root extract, and vitamin C helps skin feel tighter and seem more luminous. Advantages include the safer SPF 20 and sheer coverage with a dewy finish.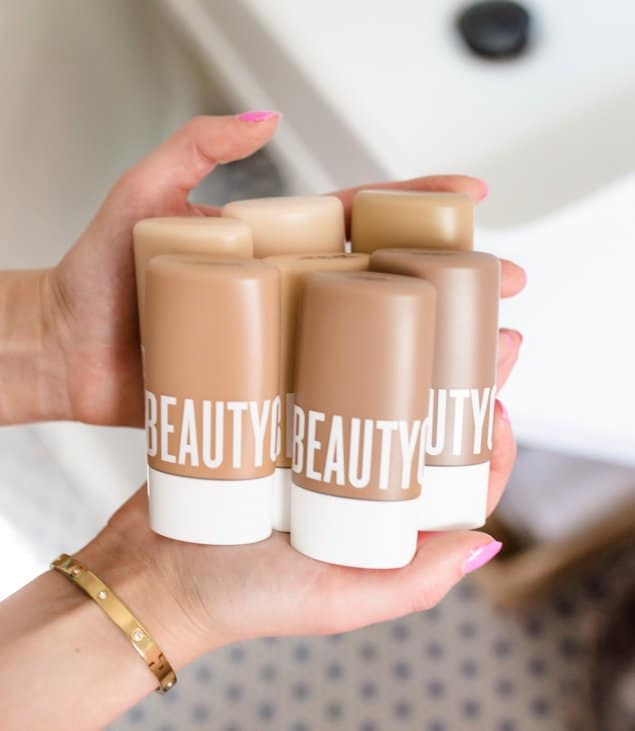 Non-nano zinc oxide, a sun protection technology reflects UV rays. Peony root extract and Black Currant Seed Oil help balance out skin tone and improve luminosity. Vitamin C aids in evening out the skin tone and brightness. Organic Madagascar Bourbon Vanilla gives a delicate yet elegant scent. After 8 weeks of regular application, it has been clinically shown to enhance skin firmness and suppleness.
Savannah Guthrie also highlighted the Elta MD tinted moisturizer, which has SPF 36 and is a non-greasy mineral-based sunscreen. It may be used as a daily moisturizer and is good for all skin types. The tinted solution also offers modest coverage for a natural appearance.
All-mineral sunscreen Elta MD UV Glow Tinted Moisturizer illuminates and moisturizes skin for a dewy, healthy shine. Niacinamide and ergothioneine, two potent antioxidants, are included in them to defend against skin-aging aggressors, brighten skin, and encourage the look of healthy, glowing skin. It is best for light to medium skin tones and also includes hyaluronic acid and coconut fruit extract to replenish moisture.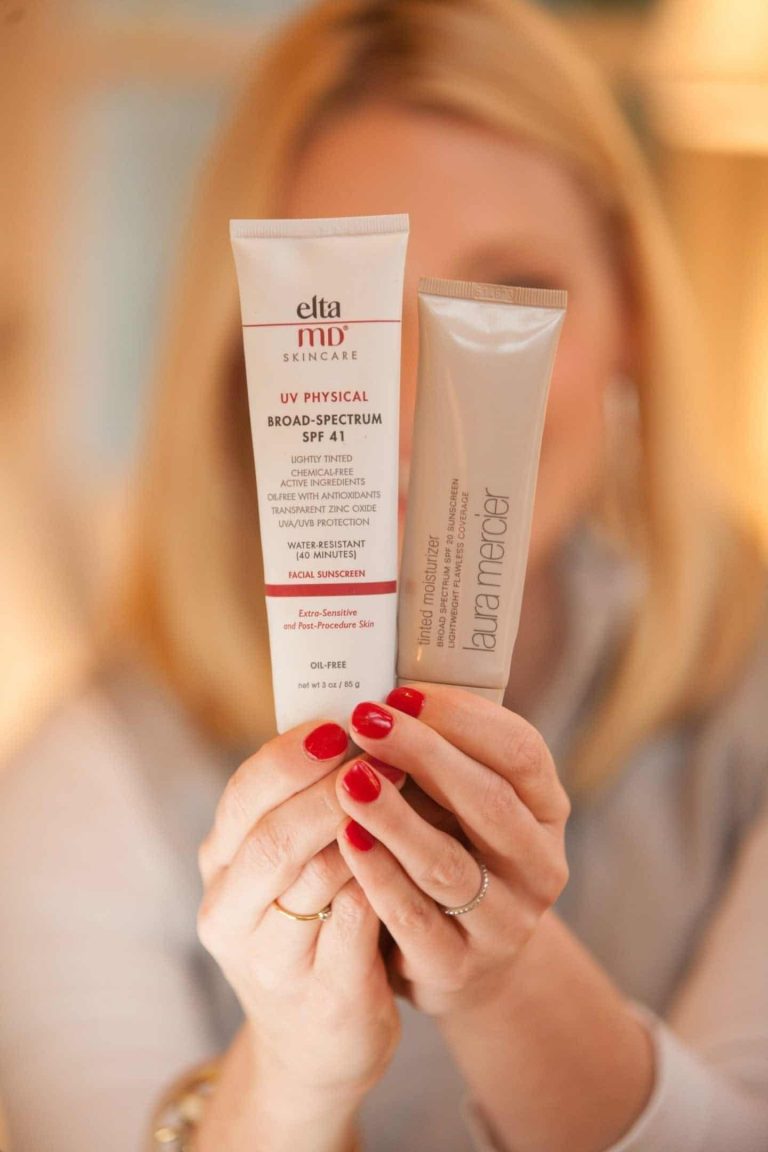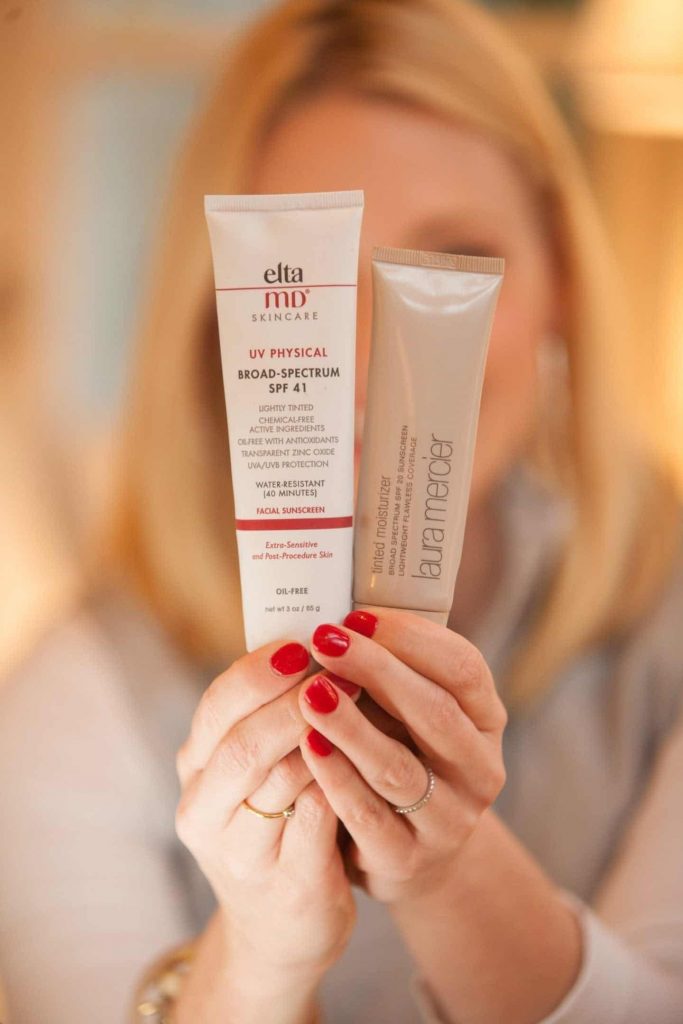 A naturally occurring mineral component called zinc oxide reduces and deflects UVA and UVB radiation, acting as a sunscreen agent. Niacinamide is an anti-inflammatory antioxidant, Ergothioneine is an amino acid-based antioxidant, Sodium Hyaluronate is a moisturizing component, and Tocopheryl Acetate is an antioxidant that fights free radicals. Mica is a mineral that rapidly brightens and improves skin brightness.
Does Savannah Guthrie Have Her Own Skincare Line?
Savannah Guthrie may have given the impression that she had capitalized on her success by starting her own skincare business, Savannah Guthrie Skincare, which offers a variety of items intended to assist the skin in fighting off the effects of aging and environmental stresses. It also appeared that she was motivated to start the business after seeing the incredible effects of Sturm's products on her own skin.
Guthrie allegedly quit the program to launch her own brand, although this claim was made in a recent advertisement for a product named Liva Derma Serum. According to a Gadi Schwartz investigation for NBC News, fake celebrity endorsements frequently claim that shipping is all the customer must pay during the "free" trial but later slam you with the full price if the products are not returned within a certain amount of time.
Savannah's advertising was removed by Facebook, which also informed Schwartz that they were in violation of its regulations. To make income, affiliate organizations build websites and advertisements. When links break, they replace them with new ones.
Final Thoughts On Savannah Guthrie Skin Care
Guthrie's message is particularly crucial when social media has established an unattainable beauty standard in the modern world. She wants to encourage people to be secure in who they truly are and to resist the temptation to live up to these expectations. Her message of self-acceptance and accepting natural aging is a welcome departure in a culture that frequently places a premium on youth and beauty. To give you an idea of her beauty regimen and to assist you, we have included the skincare items she specified. Have a great day ahead, and we appreciate your visit.
Rebecca is a skilled writer with a passion for makeup and skincare. With years of experience in the beauty industry, she has a deep understanding of the latest trends and products and a talent for creating engaging content that resonates with her readers. Whether she's writing about the latest skincare products or sharing her favorite makeup tips, Rebecca's writing is always informative, entertaining, and inspiring.