When we talk about skincare today, a range of products will pop up on your feed. One of the products that will appear in every skincare routine is vitamin C serums. We have always needed vitamins that provide ultimate nourishment to our bodies. Vitamin C here explicitly targets the skin. With many different brands, adding different formulas of the same product to their versions has made it difficult for users to choose.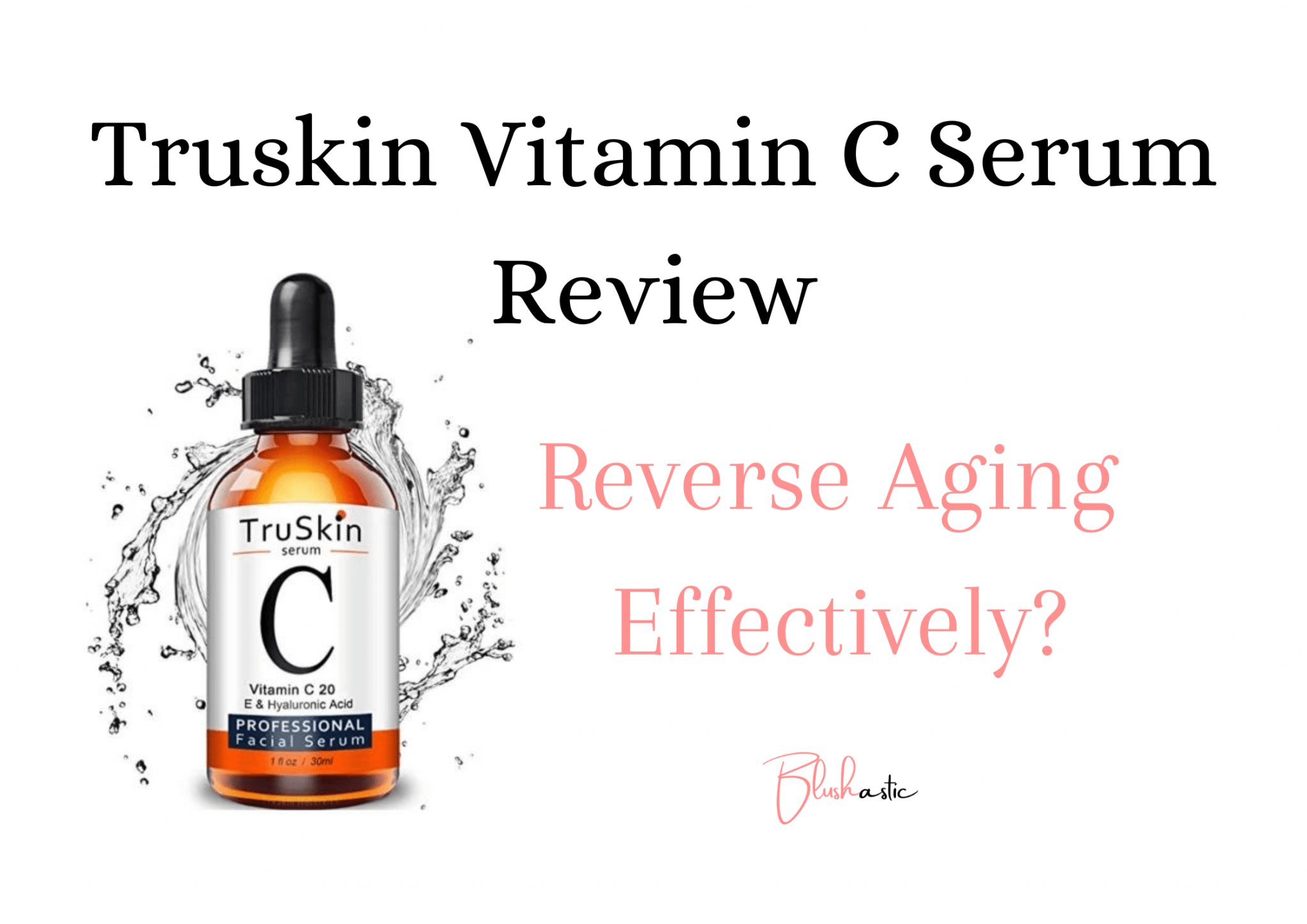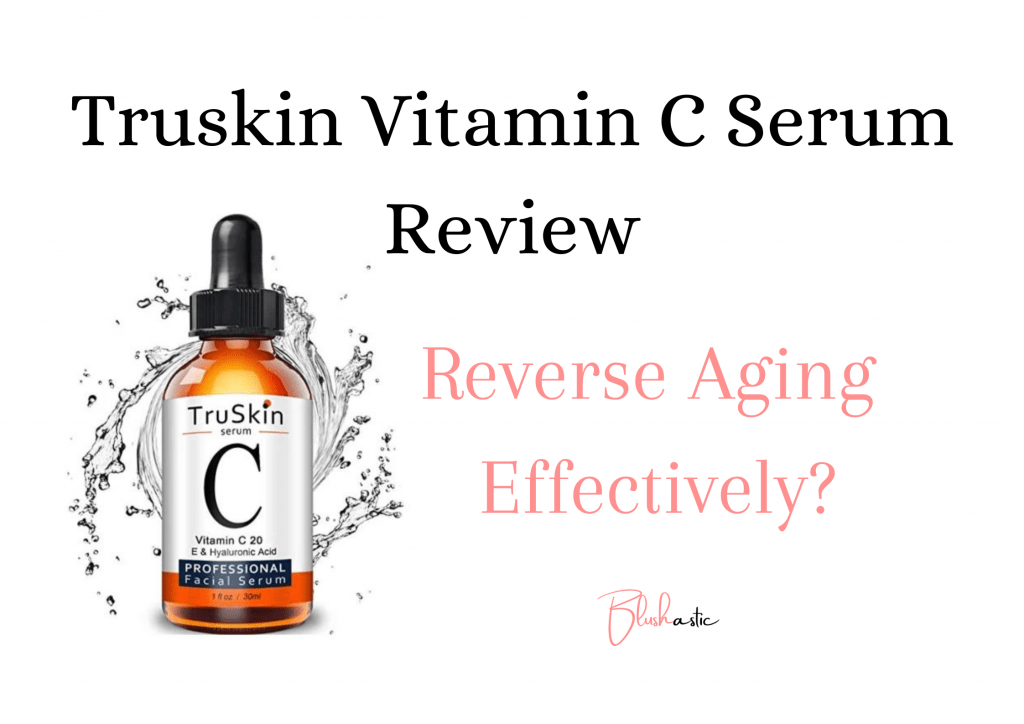 If you relate to what we just said, we got you. We've always sought the best vitamin C serum formula to brighten and tighten your skin. On our hunt for the best version of it, we bumped into the Truskin Vitamin C Serum. Let's understand if it's the one you're looking for with some genuine Truskin Vitamin C Serum reviews. 
Truskin Vitamin C Serum Reviews | Reverse aging your skin in a true sense?
TruSkin Vitamin C Serum has quickly become one of the most popular skincare products in recent years. The product claims and is known to brighten, firm, and nourish the skin while reducing the appearance of fine lines and wrinkles. But what ingredient blend makes this serum so effective, and is it worth the hype? In this review, we will take a detailed look at the ingredients, benefits, and drawbacks of TruSkin Vitamin C Serum, answer some commonly asked questions and provide directions for use. 
Sale
TruSkin Vitamin C Face Serum – Anti Aging Face & Eye Serum with Vitamin C, Hyaluronic Acid, Vitamin E – Brightening Serum, Dark Spot Remover, Even Skin Tone, Eye Area, Fine Lines & Wrinkles, 1 Fl Oz
SKIN BRIGHTENING SERUM: Vitamin C evens skin tone, neutralizes free radicals, and boosts collagen to improve radiance and reduce dark spots, dark circles, fine lines & wrinkles
ANTI AGING FORMULA: Purposefully balanced blend with Vitamin C, botanical Hyaluronic Acid, Vitamin E, Aloe Vera, Jojoba Oil, and MSM to help brighten, calm & protect skin
BETTER FORM of VITAMIN C: Highly stable, Sodium Ascorbyl Phosphate maintains potency for longer with less skin stinging than other commonly used forms of Vitamin C
SKIN FRIENDLY, GENTLE SKIN CARE: Fragrance free skin nourishment using vital nutrients, antioxidants and botanical actives to improve skin wellness, all in a vegan and cruelty-free formula without parabens and other harmful chemicals you don't want
THE TRUSKIN DIFFERENCE: If for any reason you decide this product isn't a fit for your skin, we're here for you. Each purposefully balanced medley of key antioxidants, super-nutrients and nourishing botanical actives enhances efficacy and delivers skin-friendly benefits, without added additives or fragrances. The expiration date is printed on the barcode sticker attached to the packaging.
Whenever we talk about products in detail, we must note that we understand the users' reviews to provide a more authentic and unbiased understanding of the product. Hence before buying any product, it's necessary to understand what other users have to say about it.
Truskin Vitamin C Serum Ingredients 
After years of research and understanding what truly compliments the skin regardless of the variation in the skin types, Truskin came up with an ingredient blend that not only helps you with skin tightening and brightening but also helps your skin rejuvenate under the most natural habitat. TruSkin Vitamin C Serum is formulated with a potent blend of ingredients, including 20% vitamin C, hyaluronic acid, and vitamin E. Let's take a closer look at each of these ingredients and understand how they benefit the skin.
Vitamin C
Vitamin C is a potent antioxidant that helps to protect the skin from the unwanted radical damage caused by prolonged sun exposure and environmental pollution. It also helps brighten the skin by reducing the appearance of dark spots and hyperpigmentation, giving it a glow and an even appearance.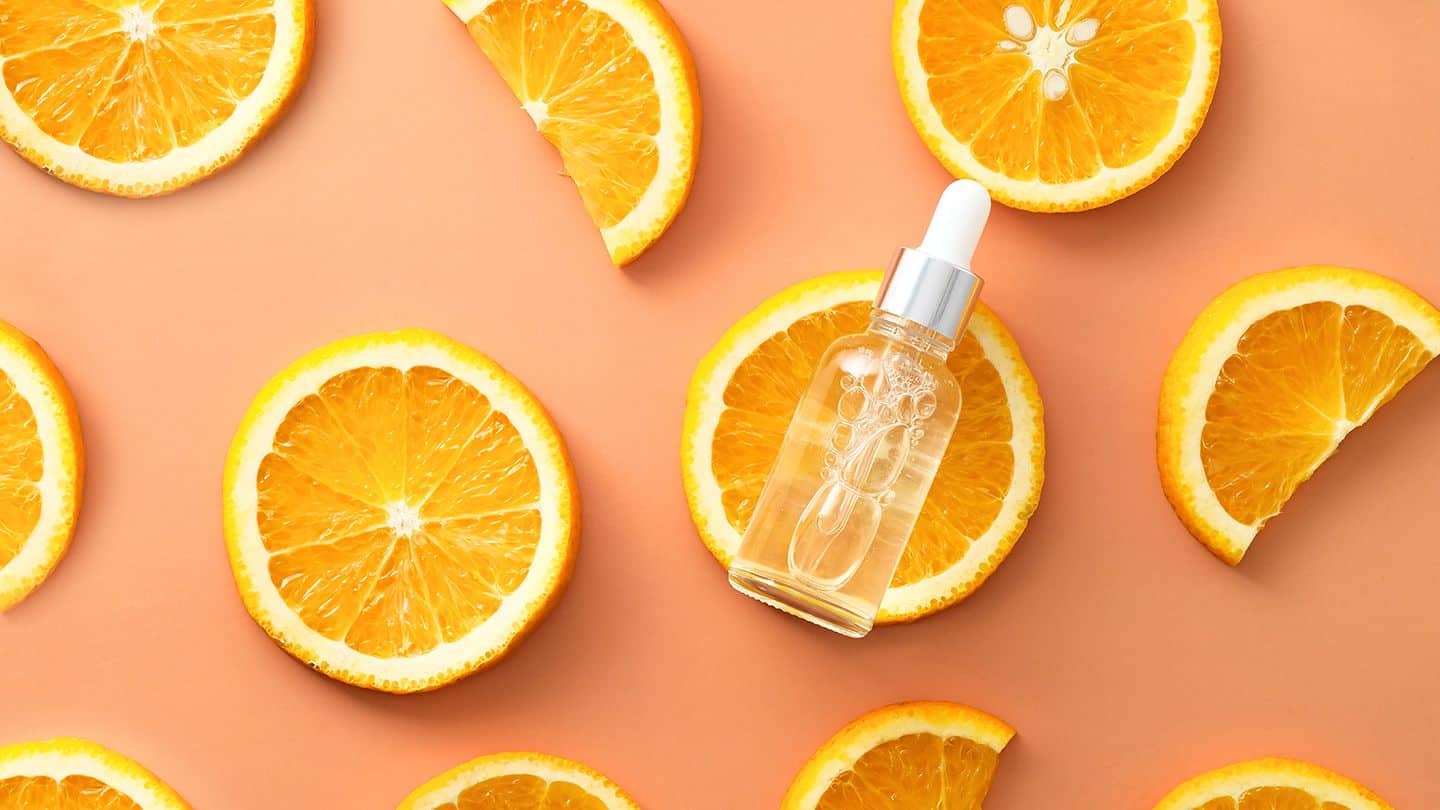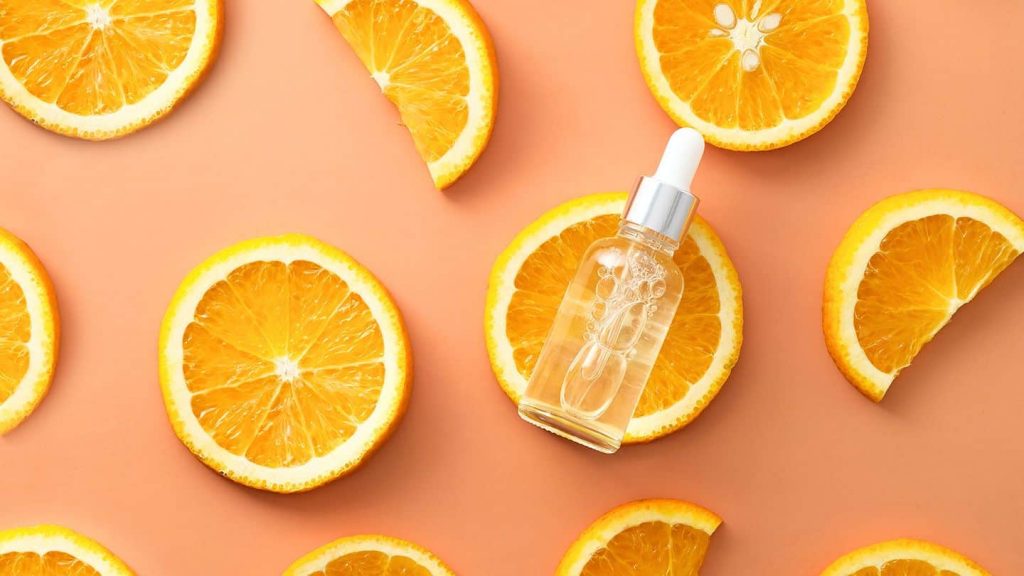 Additionally, vitamin C promotes collagen production, improving the skin's texture and firmness. Thus, it is included in many anti-aging creams. The 20% concentration of vitamin C in TruSkin Vitamin C Serum is relatively high, which is believed to be highly beneficial by most users.
Hyaluronic Acid
Hyaluronic acid is a natural substance found in the skin. It helps maintain hydration but is also needed by our skin to promote better hydration since Vitamin C tends to dry out the skin. Plus, as we age, our natural hyaluronic acid levels decrease, leading to a loss of firmness in the skin.
Hyaluronic acid is an excellent ingredient to include in a serum because it helps to restore moisture to the skin, resulting in a more plump and youthful appearance. It adds a more widely needed plumpness, but it also helps prevent breakouts since moisture loss in the skin leads to the overproduction of oil, which leads to high amounts of acne.
Vitamin E
Vitamin E is another powerful antioxidant that helps to protect the skin from free radical damage. It also has moisturising properties that help soothe and nourish the skin. When combined with vitamin C, vitamin E can enhance the overall effectiveness of the serum. Whenever added to any product with high amounts of vitamin C concentration, it's necessary to subside the moisture ripping quality of the vitamin C by other hydrating elements, which is completed by adding Vitamin E here.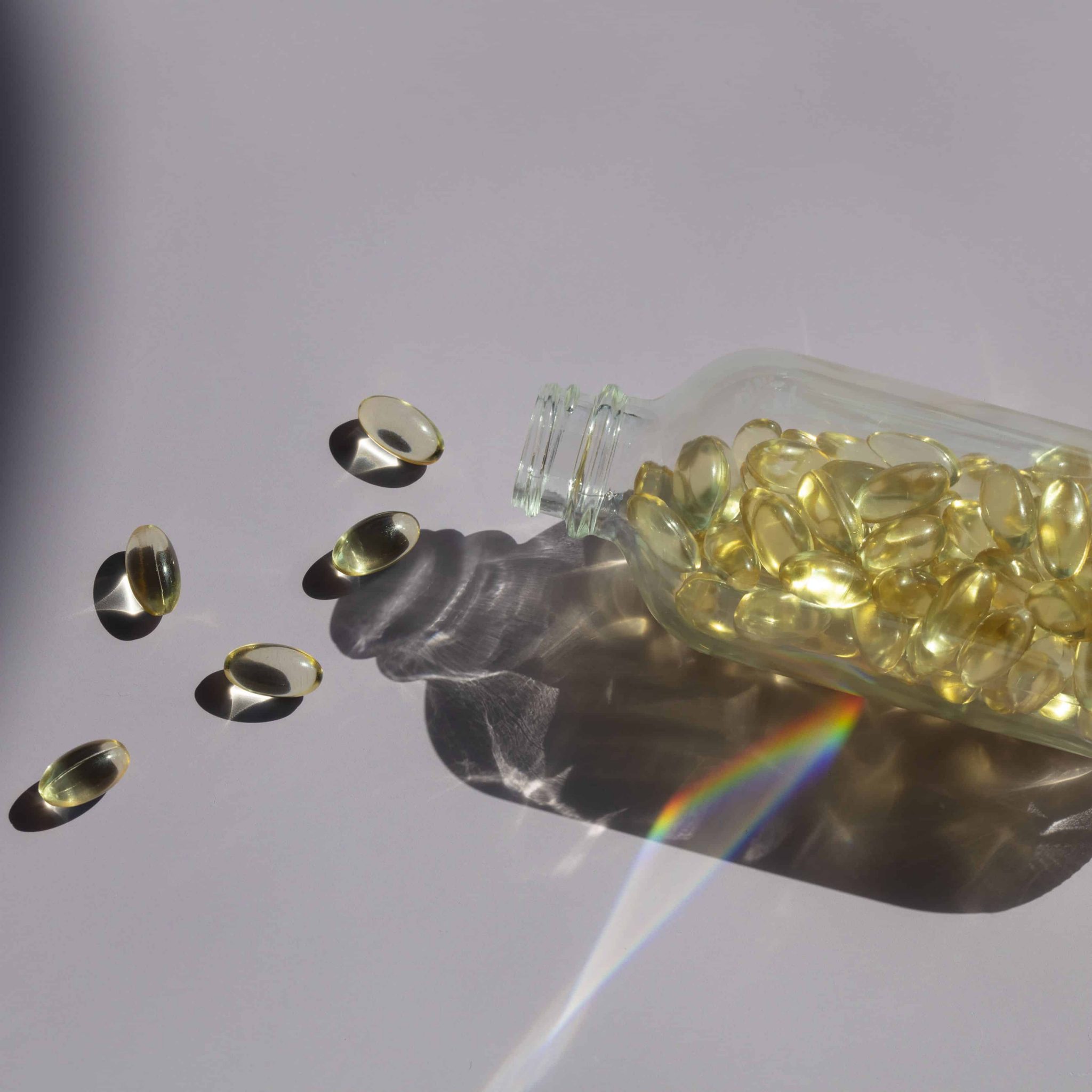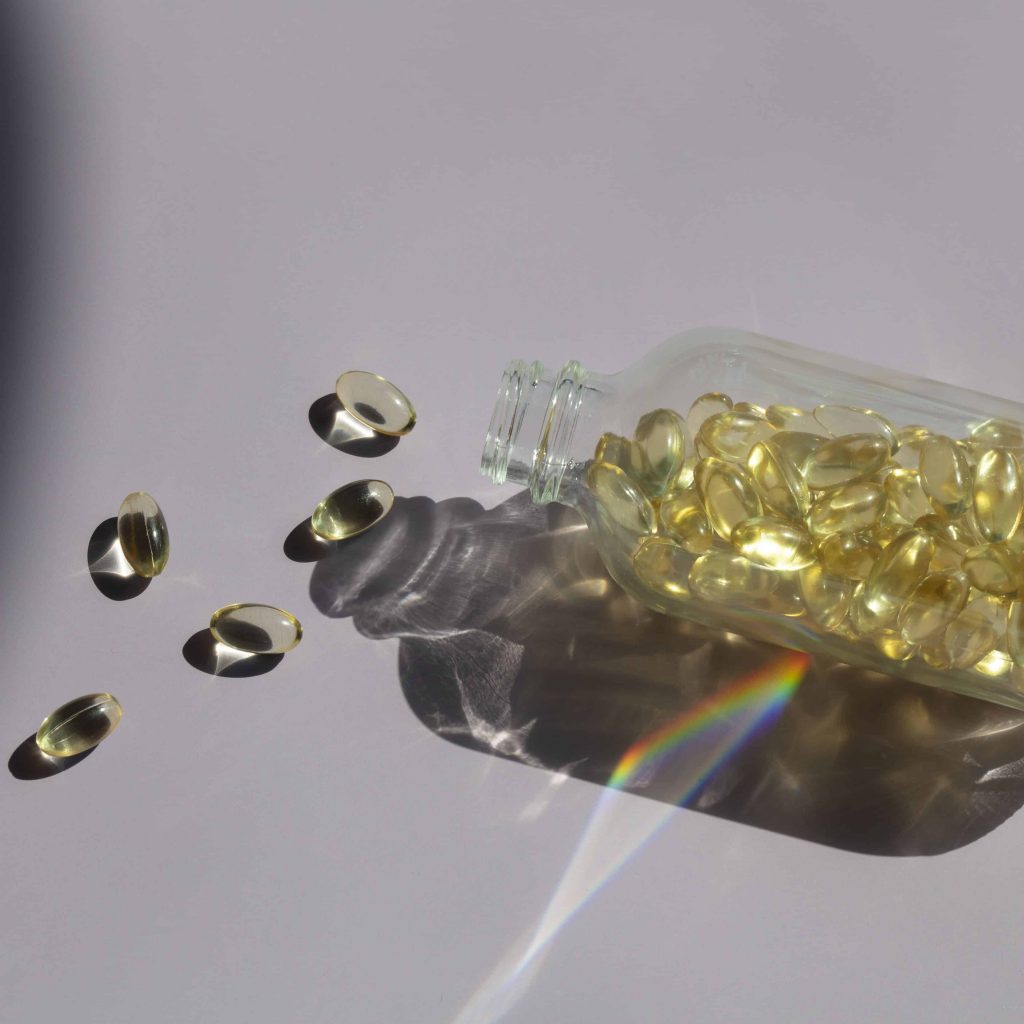 Hence the findings in our review of Truskin Vitamin C serum: Reverse aging your skin in a true sense have been inclining towards positives.
Directions to Use
To get the most out of TruSkin Vitamin C Serum, it's essential to use it correctly. Here are the directions for use:
Cleanse
Cleanse your face with a gentle cleanser and pat dry. Try to use a cleanser that does not rip your skin off any moisture and then with your skincare.
Application
Apply a small amount of TruSkin Vitamin C Serum to your fingertips and gently massage it into your face and neck, avoiding the eye area. Try massaging the serum in circular motions and ensure your hands are clean before you do so.
Wait
Before applying other skincare products, wait a few minutes for the serum to absorb into your skin. Preferably apply the product at night and not during the day since your skin is in direct contact with the sun. Use the serum once or twice daily, depending on your skin's needs.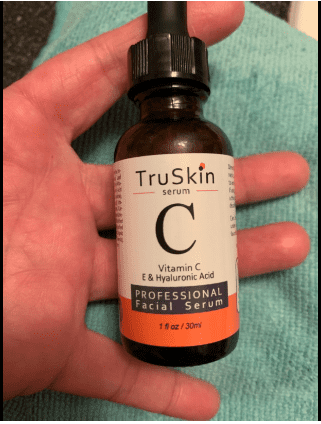 Rinse
The last step is to rinse the product off, let it stay overnight and rinse it off the following day.
Pros and Cons
Like any skincare product, TruSkin Vitamin C Serum has both benefits and drawbacks. Here are some of the most significant pros and cons to consider before you invest in any product. Let's understand whether the benefits of Reverse Ageing by Truskin overpower the drawbacks.
Pros
Brightens the Skin
The high concentration of vitamin C in this serum can help to reduce the appearance of dark spots and hyperpigmentation, resulting in brighter, more even skin.
Hydrates and Plumps
Hyaluronic acid helps restore moisture to the skin, resulting in a more hydrated and plump appearance. The moisture adds a glow to the skin too.
Boosts Collagen Production
Vitamin C is known to stimulate collagen production, which can improve the texture and firmness of the skin. The need to have a firmer skin also results in reverse ageing in skin prone to wrinkles and fine lines.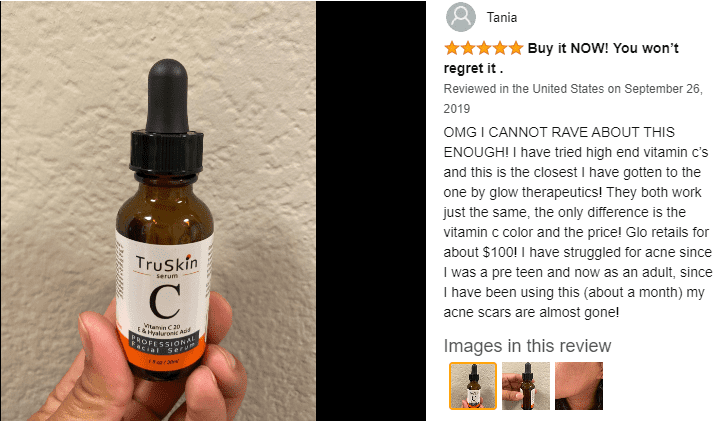 Affordable
TruSkin Vitamin C Serum is relatively affordable compared to other high-end skincare products, making it accessible to a broader range of consumers. Usually, Vitamin C serums are expensive and invested every couple of months, making it one of the products that people are skeptical about adding in their routine.
Vegan and Cruelty-Free
TruSkin Vitamin C Serum is vegan and cruelty-free, making it a more ethical choice for those concerned about animal welfare. Also, with vegan ingredients, you're promised a more organic approach toward the skin.
Cons
Not Suitable for Sensitive Skin
Some people with sensitive skin may experience irritation or redness when using this serum, as the high concentration of vitamin C can be too strong for their skin. When adding any product with high Vitamin C concentration, add moisturising agents to your regime.
Can Be Sticky
The serum has a slightly sticky texture, which some people may find unpleasant. The greasy layer atop your skin may also result in slight discomfort.
May Not Work for Everyone
While many people have had great results with this serum, it may not work for everyone. Results can vary depending on factors like skin type and overall health. Every product works differently for different individuals.
Customer Insights | Truskin Vitamin C Serum Reviews | Before and After
Overall, the Truskin Vitamin C Serum has mostly positive reviews, with approximately 85% of customers giving it a good review and only 15% giving it a bad review. Most customers have noticed an improvement in the texture and appearance of their skin, and many have seen a reduction in acne scars and fine lines. However, some customers have reported skin irritation or no noticeable results.
With around 48% of the users giving it 5 stars, the reviews stated, "This serum is truly amazing !". Another user with the username supported the previous experience by adding, "I love how my skin looks and feels after applying it. It has evened out my skin so much."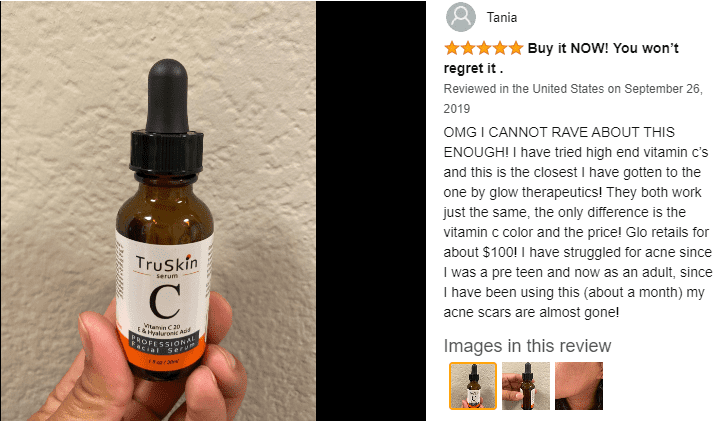 Another review with almost a 4-star rating under the name 'trashvillastar' added, "It has helped clear up my skin and reduce the appearance of acne scars, but it's a little out of my budget." 
Some reviews also suggested that the users observed little to no difference after applying the serum. They also added reviews regarding their skin feeling irritated and inflamed after using the serum. One user, 'jungkookie,' added, "It caused extreme irritation on my skin." Two other reviews regarding no change added "It did not work for me at all" and "I did not see any difference in my skin texture or colour." It's necessary to note that every product works differently on every skin type.
Frequently Asked Questions | Truskin Vitamin C Serum Reviews
What skin type is TruSkin Vitamin C Serum suitable for?
TruSkin Vitamin C Serum is suitable for all skin types, but it may not be the best choice for those with susceptible skin. A high concentration of Vitamin C may only be appropriate for some skin types since it acts more aggressively than other products to fasten the process.
Can I use TruSkin Vitamin C Serum with other skincare products?
Yes, you can use TruSkin Vitamin C Serum with other skincare products, but it's essential to avoid using other products that contain ingredients that may be too harsh or irritating for your skin. It's crucial to note that you need to include hydrating products in the mix and only apply the serum at night.
How long does it take to see results?
Results may vary depending on the individual, but many people report seeing an improvement in their skin's texture, brightness, and firmness within a few weeks of using the serum consistently. The best time to apply the serum would be during the night and not during the day when your skin is exposed to the heat.
Is TruSkin Vitamin C Serum safe to use during pregnancy?
While there is no evidence to suggest that TruSkin Vitamin C Serum is unsafe during pregnancy, it's always a good idea to consult your doctor before using any new skincare products. Pregnancy needs your skincare to be more devoid of a few elements, and you better check the ingredients before you invest in it.
Final Words
It's necessary to understand that skincare is a gradual process, so the products and your faith and patience work hand in hand. You've to maintain your calm while the products do their job, and time takes its course to provide you with the skin you desire. So far, we've realised that TruSkin Vitamin C Serum is one of the potent and effective skincare products that can provide numerous benefits, including brightening, hydrating, and firming the skin.
While it may not be suitable for everyone, many people have had great results with this serum. Its relatively affordable price point makes it accessible to many consumers. By following the directions for use and being mindful of your skin's sensitivity, you can incorporate TruSkin Vitamin C Serum into your skincare routine and enjoy the benefits of its powerful ingredients. Happy Skincare!
Marilyn's deep interest in fashion, beauty, and lifestyle has led her to pursue a fulfilling career as a freelance writer and blogger. With her bachelor's degree in fashion design from the Fashion Institute of Technology, she has developed a keen eye for style and trends, making her well-equipped to offer valuable insights into the latest fashion and beauty trends.