What if we told you that people with more optimistic views of aging live longer and in better health? If you don't believe us, don't worry—we never make statements that aren't supported by data from credible sources. Although we may not be experts in scientific research, we are in the field of skincare, which is sure to keep you cheerful as you age. Because of the production of collagen and elastin, our skin can still maintain its soft and supple appearance, but once we turn 30, all of it shifts. 
We all want to turn back the hands of time when it comes to our skin, and various products out there promise to do just that for you. However, as you may or may not know, the secret to finding the ideal remedy is to seek active ingredients and determine whether they suit your skin type and the task.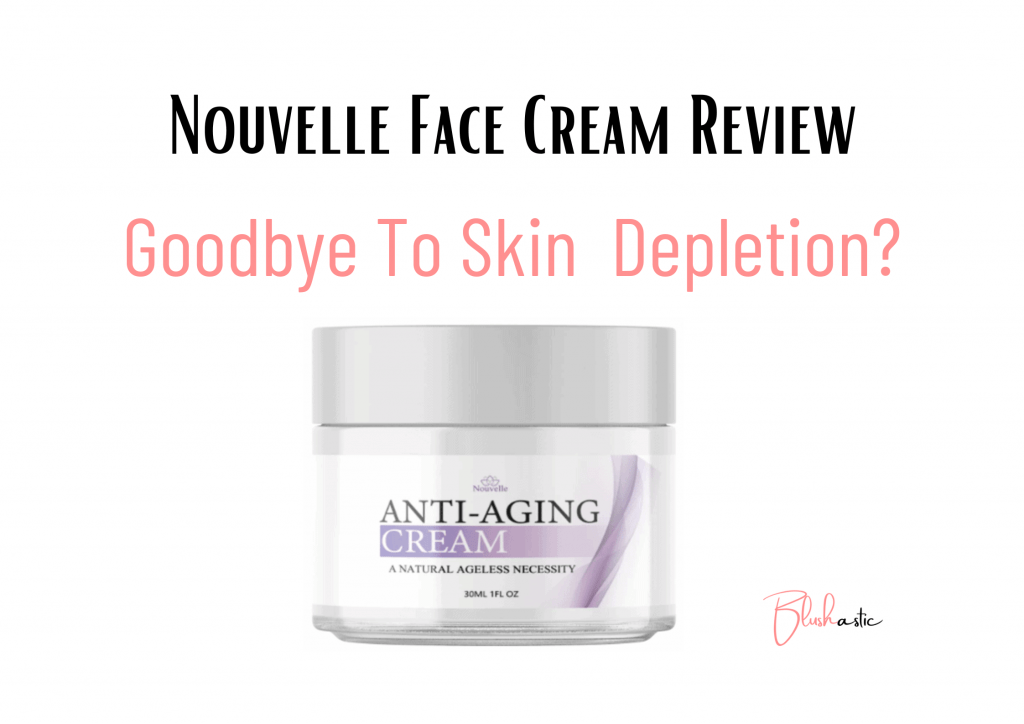 Certain active ingredients, including hyaluronic acid and niacinamide, assist in moisturizing your skin, masking any fine lines or visible wrinkles, but they do not help prevent or heal UV damage. However, a powerful antioxidant like vitamin C can help you with that. Now, if you are excited but are unsure of what that implies, that is a great start because you are in for a treat. So let's investigate the world of Vitamin C-laden Nouvelle anti-wrinkle face cream and its advantages and disadvantages. Let's get right into this with some Nouvelle face cream reviews.
Nouvelle Face Cream Reviews | Goodbye To Skin Depletion?
One of the more well-known active ingredients on the market right now is undoubtedly vitamin C, which you may have heard touted by your favorite beauty influencer. But shouldn't we all do our homework? We are all endowed with unique skin types and tolerance levels. Furthermore, you must comprehend how free radicals harm the skin to comprehend how Vitamin C functions. 
As much as the expression free radical damage is used now, it is illustrative of a chopped apple sitting outside. Your skin is experiencing a similar change as we speak. It's challenging to consider, we know. Our bodies are composed of molecules and include a lot of water, which translates to a lot of oxygen molecules that constantly experience the oxidation process, where the reactant loses electrons and then recovers them back from healthy cells in your body, depleting those cells in the process. So if you ever wondered why Vitamin C is called an antioxidant, then here you go. 
The potential of Vitamin C has been fully realized by Nouvelle Face Cream, which has extracted every last drop of cream-making value from it. There are many Vitamin C-containing products on the market, but Nouvelle asserts that its formulation and absorption method into the skin is unique. This cream pushes the active components deeper into your skin so they may reach the dermis, the middle layer of your skin, increasing its functionality and effectiveness.
It increases the production of collagen and elastin in your skin to repair the skin barrier and lessen fine lines and wrinkles for healthy, radiant skin. Additionally, it enhances skin texture and balances skin tone, which is necessary for flawless skin.
How to use it? 
Start with washing your face with a gentle cleanser and any treatments like serums or essences that you may use. 

Take a dime size of cream onto your palm and rub it slightly before applying it to your face and other exposed areas like the neck and earlobes.

Gently massage the product until it's evenly mixed in all the areas.

Allow it to be absorbed completely before you apply sun protection.
Who can use it?
Prevention is better than cure, so folks in their 20s can get their hands on it.

Those who desire to seem glowing and healthy.

People with already-matured skin who want to start their skincare journey.

People with sagging and loose skin.

Older people with fine lines and wrinkles.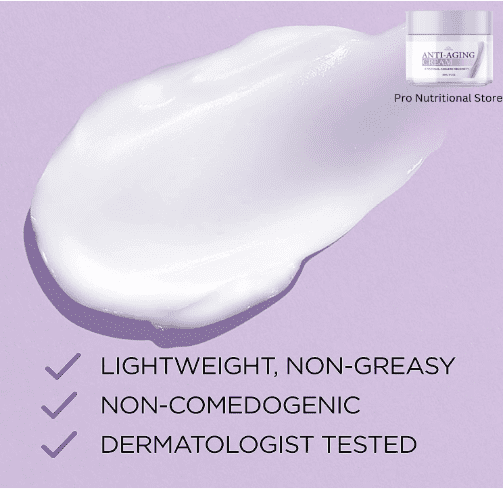 Some important things to remember when using Vitamin C
Use the product cautiously if you have sensitive or highly oily skin because it could not work for you.

When deciding what items to layer the cream with, remember that vitamin C pairs nicely with complementary antioxidants like vitamin E and ferulic acid.

Do not combine Vitamin C with anything that will cause it to oxidize and lose its effectiveness for your skin. Benzoyl peroxide can serve as an illustration of the same.

It might aggravate the skin when used in conjunction with other acids.

Retinol should not be combined with vitamin C because this renders it unstable and reduces its ability to permeate the skin.
Advantages | Nouvelle Face Cream Reviews
The outcomes listed below are what the product claims to do on your skin.
Diminishes fine lines.

Gives skin a more radiant appearance.

Makes the skin more supple.

Puffy eyes are soothed.

Minimizes the appearance of dark circles.

Skin barrier restoration

Non-greasy, lightweight finish.

Non-comedogenic.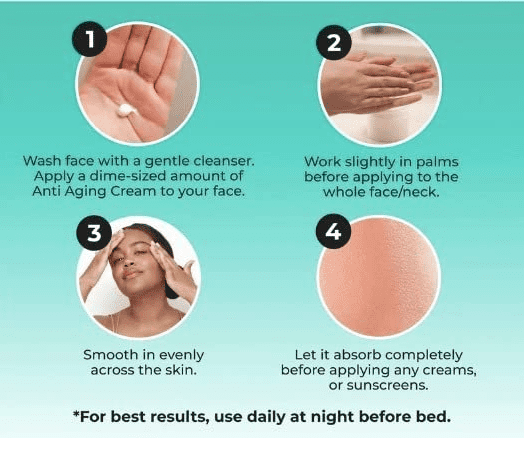 Disadvantages
Considering the drawbacks of any product is just as important in considering a purchase, so we have listed those for you.
It is difficult to assess whether the product is authentic because it is still relatively new on the market and across e-commerce websites. Only customer reviews are available for you to read outside of a few highly positive ones on the official website.

Another roadblock to verifying a product's legitimacy is the absence of a comprehensive ingredients list.

Vitamin C is not advised for sensitive skin types as it can cause inflammation.
Customer Insights |
Nouvelle Face Cream Before and After 
Regarding genuine skincare brands and products, customer reviews and feedback are often essential in deciding whether to try a new product. Unfortunately, for the Nouvelle Anti Wrinkle Face Cream, very few customer insights are available to help potential buyers make an informed decision.
According to our research, no verified online reviews of the product are available on major retail sites, including Amazon, which is unusual for a product that claims to have such significant anti-aging benefits. The only reviews available are on the official website, where the product has received two positive reviews. However, it's important to note that these reviews are not verified and may not represent the product's overall effectiveness.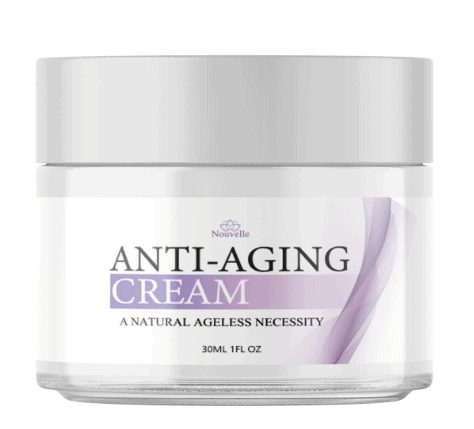 On the Amazon product page for the Nouvelle Anti Wrinkle Face Cream, there are currently no reviews posted, which is a significant red flag for consumers. The product is listed as "currently unavailable," which may be a cause for concern, particularly given the lack of customer insights available to potential buyers.
This lack of customer insights is concerning, making it difficult for consumers to determine whether the Nouvelle Anti Wrinkle Face Cream is the right choice for them. With so many other anti-aging products available on the market, it's understandable why potential customers may be hesitant to invest in a product with such limited feedback.
Without more customer insights and feedback, assessing the product's effectiveness and making an informed decision about whether to purchase it is challenging. As such, we recommend that consumers proceed with caution and do their due diligence before trying the Nouvelle Anti Wrinkle Face Cream.
Closure | Nouvelle Face Cream Reviews
Nouvelle's anti-wrinkle face cream beats the competition at a very affordable price. However, as the product is still shrouded in mystery regarding the manufacturing procedure, ingredients, and how it has worked for buyers, we cannot say anything definitively. A product absorbed into your skin must be safe before performing its intended function. Although vitamin C is a fantastic component, there are still a lot of unanswered questions. 
The rest is up to you, but we always advise you to thoroughly evaluate every product you are considering purchasing, just like we did here, to ensure that you always leave with the greatest purchase for you and can prevent buyer's remorse. We wish you a prosperous day. 
Rebecca is a skilled writer with a passion for makeup and skincare. With years of experience in the beauty industry, she has a deep understanding of the latest trends and products and a talent for creating engaging content that resonates with her readers. Whether she's writing about the latest skincare products or sharing her favorite makeup tips, Rebecca's writing is always informative, entertaining, and inspiring.