Is your facewash stripping the oils from your skin, leaving it extremely dry, red, and itchy? If you answered yes, you are most likely using a facewash unsuitable for your skin type. Building an effective skincare routine relies heavily on correctly identifying your skin type and concerns first, followed by using products designed specifically for them. So, suppose your facewash or any other skincare product is disturbing your skin's barrier and causing unnecessary trouble. In that case, it's time to toss it and replace it with a gentle yet effective product.
This Neutrogena Ultra Gentle Daily Cleanser review will discuss a facewash from Neutrogena, created particularly for people with sensitive and irritation-prone skin. We will also closely examine the product's efficacy using Neutrogena Ultra Gentle Daily Cleanser reviews collected from hundreds of customers across multiple online platforms.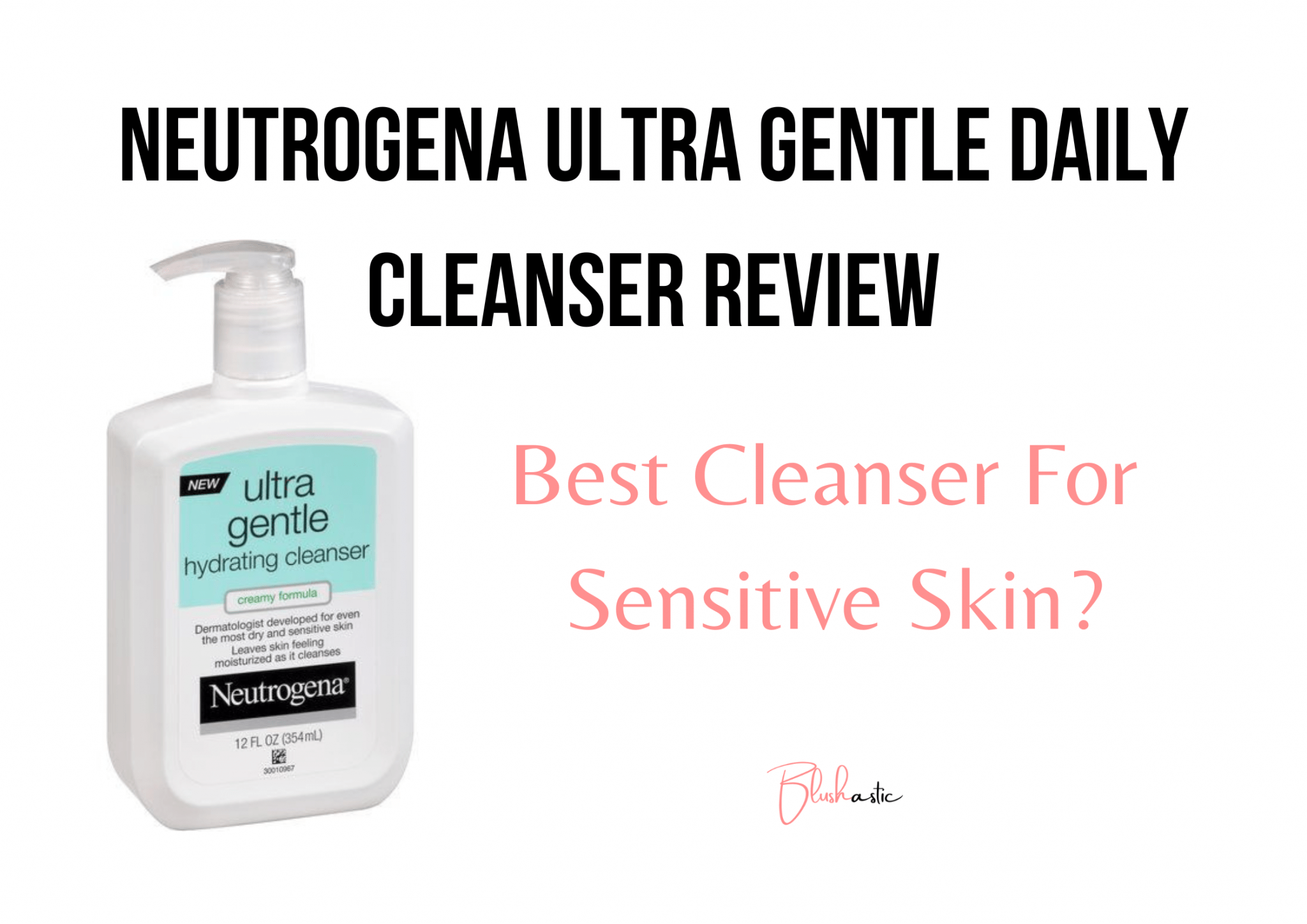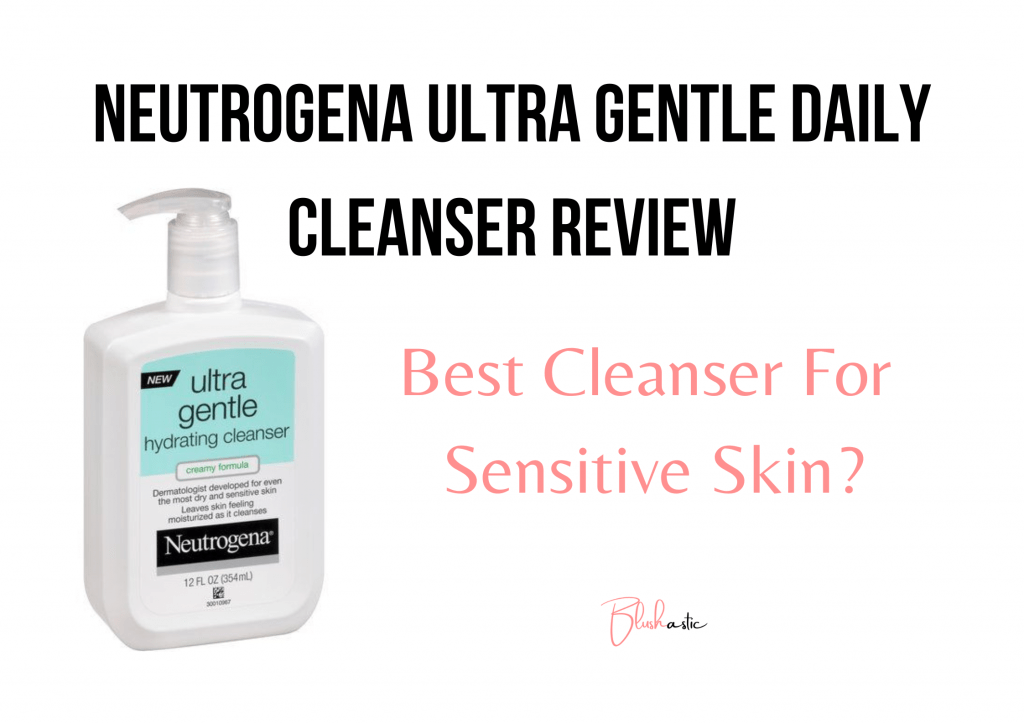 If you notice that your skin reacts quickly to skin care products, specific ingredients, or bad weather, you probably have sensitive skin. Dryness, cracks or flaking, tightness, redness, rashes, and bumps are all common symptoms of skin sensitivity. To address these issues, simple and gentle skincare products that nourish, soothe, and hydrate your skin are required.
The Neutrogena Ultra Gentle Daily Cleanser is a mild, soap-free, hypoallergenic face wash that cleanses skin without disrupting its natural barrier. Let's look at some specifics about this product to see if it's suitable to add to your sensitive-skin beauty regime.
Neutrogena Ultra Gentle Daily Cleanser Review | Best Drugstore Facial Cleanser For Sensitive Skin? 
Neutrogena is a well-known beauty brand headquartered in Los Angeles, California. Since its inception, it has been a massive hit with consumers due to its incredibly gentle yet effective formulations. The company's sole mission is to assist people in achieving healthy skin regardless of skin type, age, race, gender, or orientation.
They diligently curate safe and science-backed skincare products that suit your skin and deliver on their promises with the help of dermatologists and scientists. Neutrogena has amassed many loyal customers over the years, and its products are now available in over 70 countries.
Neutrogena Ultra Gentle Daily Cleanser, as the name implies, is a gentle face wash that cleans sensitive skin without stripping it of moisture or disrupting its natural barrier. This product is soap and oil-free, which means it contains no fats, alkalis, or essential oils, which are known to clog pores, cause breakouts, and further sensitize the skin in the long run.
This cleanser's gentle formulation ensures that all impurities, dirt, and grime on the skin get removed without drying or irritating it. Furthermore, it contains a high percentage of humectants, such as Glycerin, which soothe and moisturize your skin.
Neutrogena Ultra Gentle Daily Cleanser Ingredients 
The Neutrogena Ultra Gentle Daily Cleanser has a short ingredient list, making it a "no-nonsense" cleanser suitable for daily use. It consists primarily of humectants, surfactants, preservatives, and buffering agents. Let's take a quick look at them and see how they work.
Glycerin – It is a natural compound found in the outermost layer of our skin called the stratum corneum. This ingredient is a humectant, which traps moisture and keeps the skin hydrated, soft, and plump. Glycerin is a safe, inexpensive, and effective molecule that deserves far more attention than it receives. Aside from its excellent skin-hydrating properties, it also helps to maintain the skin lipids between our skin cells and restores the skin barrier. It is a fantastic moisturizer for dry skin because it prevents irritation and shedding.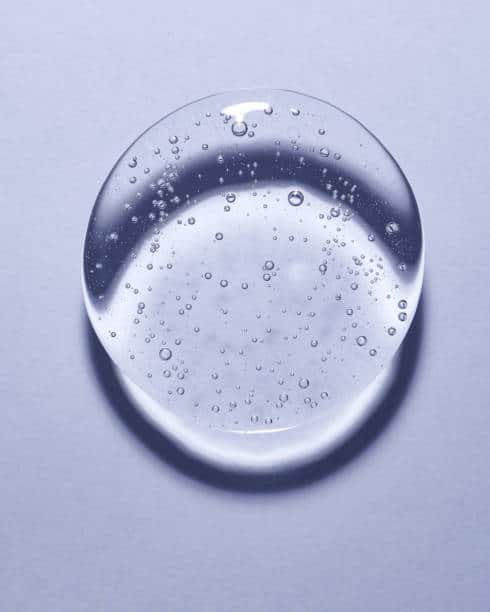 Cocamidopropyl Betaine – You will find this famous cleansing agent in several personal care products. Its creation involves combining fatty acids from coconut oil with other elements during manufacturing. Cocamidopropyl Betaine is an excellent surfactant that attracts dirt and oil, allowing you to rinse them away from your skin. When combined with water, it also makes a thick lather that effectively cleanses your skin of impurities. Most importantly, it does not cause skin dryness, redness, or irritation.
Lauryl Glucoside – This is another natural surfactant that is both effective and gentle. It produces moderate to high amounts of foam and performs best when combined with other surfactants. Lauryl Glucoside is safe for your skin and poses little to no risk of irritation, making it ideal for sensitive skin. This ingredient is natural and vegan due to its 100% vegetable origin. It is also biodegradable, which means it does not harm the environment. Overall, this cleansing agent aids in developing gentler formulations that do not cause severe dryness or irritation.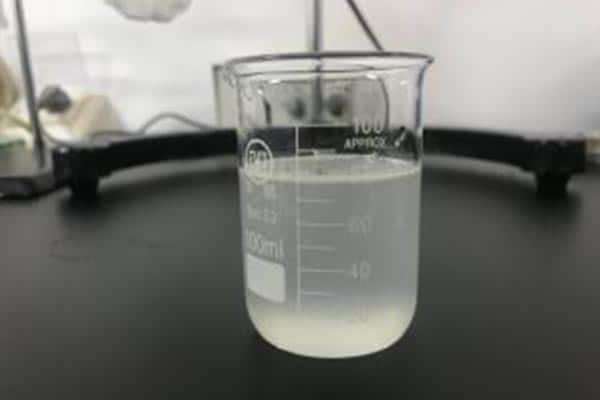 Caprylyl Glycol – It is a caprylic acid-derived alcohol popularly found in various products such as moisturizers, cleansers, shampoos/conditioners, makeup, and others. Caprylyl Glycol functions as a humectant, which attracts and retains moisture, keeping the skin hydrated. It also performs as an emollient making the skin softer and promoting a healthy skin barrier. Furthermore, it helps to preserve the product formulation for longer by preventing bacterial growth. It also improves the product's texture, making it easier to spread for better coverage.
In addition to the ingredients listed above, the Neutrogena Ultra Gentle Daily Cleanser also contains preservatives and buffering agents. Preservatives in this formula, specifically Ethylhexylglycerin and Potassium Sorbate, help to prevent microbial contamination, ensuring that the product remains stable and safe during shelf-life. Buffering agents aid in the neutralization of acids and the maintenance of the product's pH. The buffering agents in this cleanser are sodium hydroxide and citric acid.
Benefits Of Neutrogena Ultra Gentle Daily Cleanser
This cleanser is formulated especially for sensitive skin with the help of dermatologists. 

It is extra gentle on the skin and removes impurities without over-drying or disrupting its natural barrier.

It ensures that your skin gets thoroughly cleansed without leaving any residue. 

This face wash is soap-free, which means it does not contain harsh cleansing ingredients that could disturb your skin.

It has gentle cleansing agents like Cocamidopropyl Betaine and Lauryl Glucoside that effectively remove dirt, oil, and other impurities from your skin without causing irritation or tightness.

The formula is also oil-free and non-comedogenic, which helps to keep your pores clear and prevents breakouts.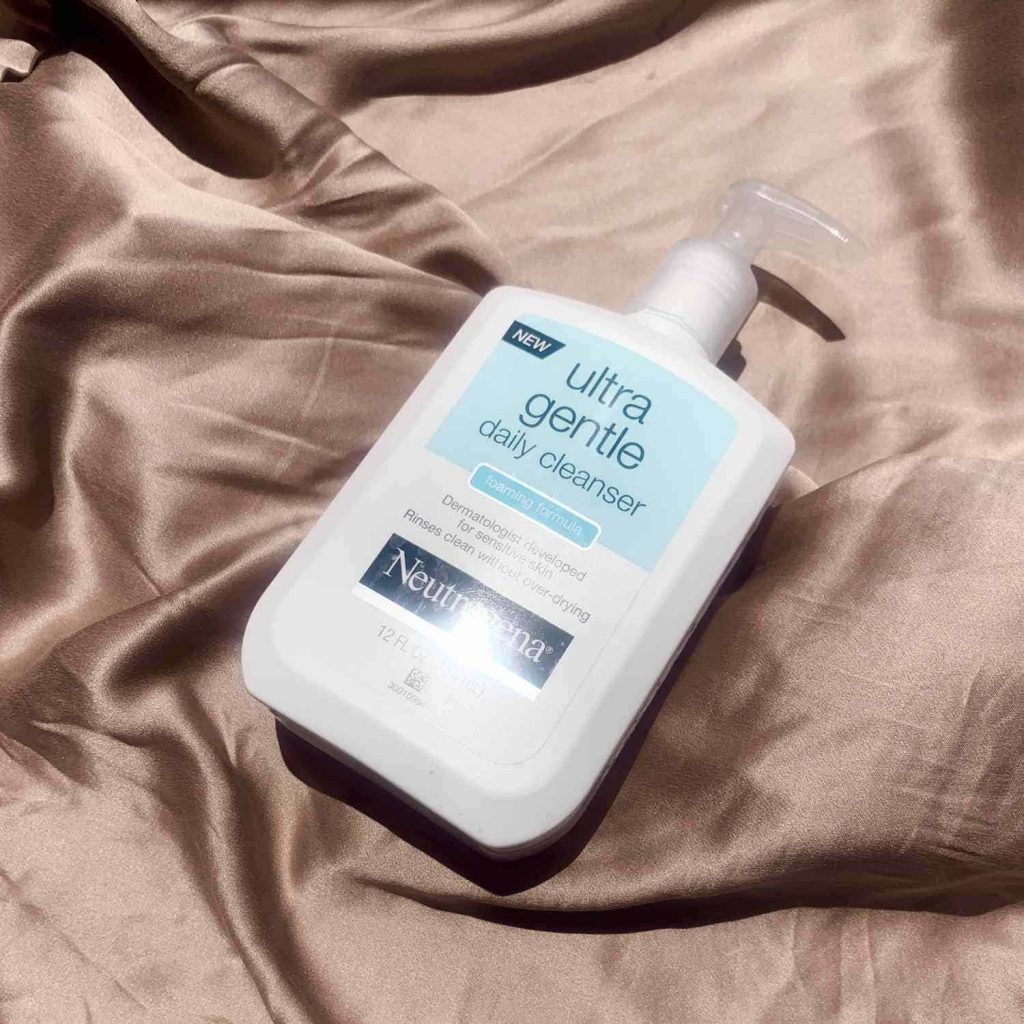 The products contain potent humectants like Glycerin and Caprylyl Glycol, which keep the skin hydrated and prevent it from becoming too dry.

Neutrogena cleanser is suitable for daily use, and you can incorporate it into either your AM or PM skincare routine or both.

The product is available in 5.8 FL OZ, 12 FL OZ, and 16 FL OZ sizes.

This cleanser is affordable and available at any drugstore or online.
Drawbacks
The Neutrogena Ultra Gentle Daily Cleanser's ingredients list includes fragrance. When selecting products for sensitive skin, it is critical to choose formulations that do not contain added perfumes, as these can cause skin allergies or irritation. With that said, the fragrance is listed as the third last ingredient in this cleanser, indicating that it is not present in high concentrations, allowing those with sensitive skin to use it. However, we strongly advise you to conduct a patch test beforehand to avoid any adverse side effects.

The gentle cleansing formula can be ineffective in removing water-resistant sunscreens or makeup; therefore, it is best to use the "double cleansing method" to ensure that all impurities get rinsed thoroughly from your skin.
How To Use Neutrogena Ultra Gentle Daily Cleanser?
Use a cleansing balm, lotion, or oil to remove water-resistant sunscreen or makeup before using this cleanser. 

Wet your face and hands with lukewarm water. 

Pump cleanser into hands and rub them together to create a lather. 

Massage the lather onto the skin in gentle circular motions. 

Rinse with lukewarm water and dry your skin with a soft towel or tissue. 

Following that, apply serums, moisturizers, treatments, and so on.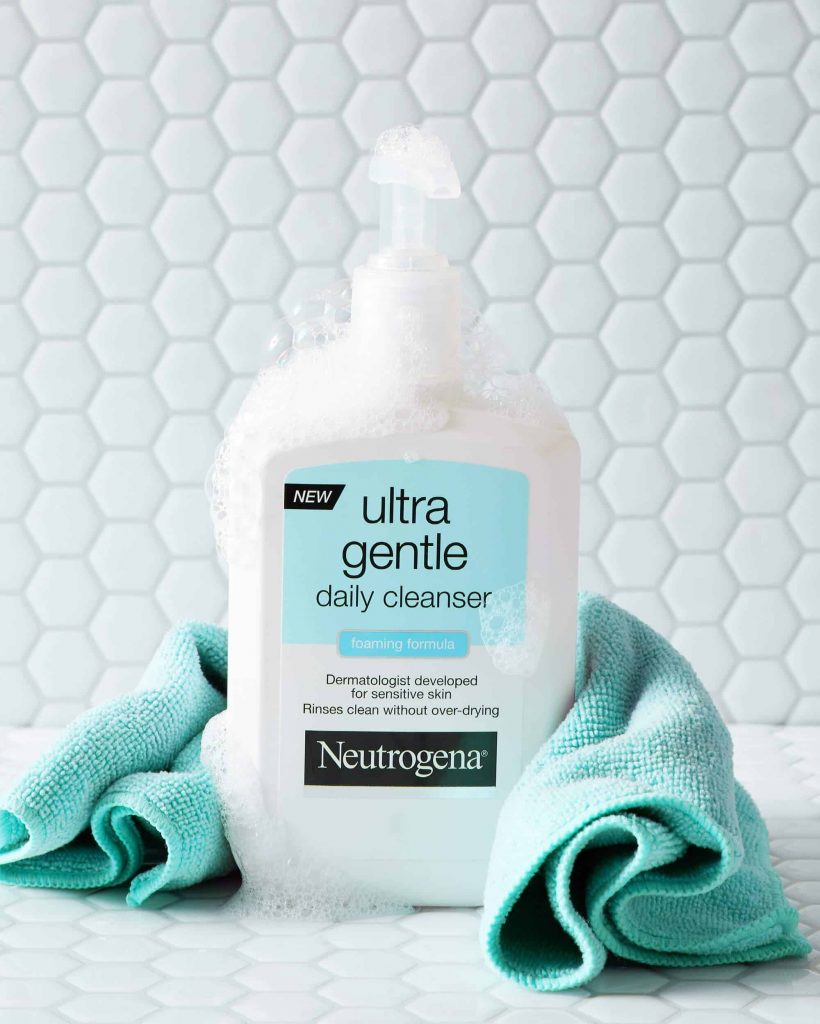 Neutrogena Ultra Gentle Daily Cleanser Customer Reviews
Gina remarked, "I recently added retinol to my skincare routine, and as a result, my skin is frequently red, itchy, and irritated. On a recent Target trip, I picked up this Neutrogena gentle cleanser because I desperately needed a calming and soothing cleanser to use in the morning after using retinol at night. I've been using it for about 4-5 weeks, and I love how gently it cleans my skin without causing any irritation. This product's ingredient list is also simple and free from harsh chemicals. You must try this cleanser if you have sensitive skin and are looking for an effective yet affordable cleanser. I am sure you will not be disappointed."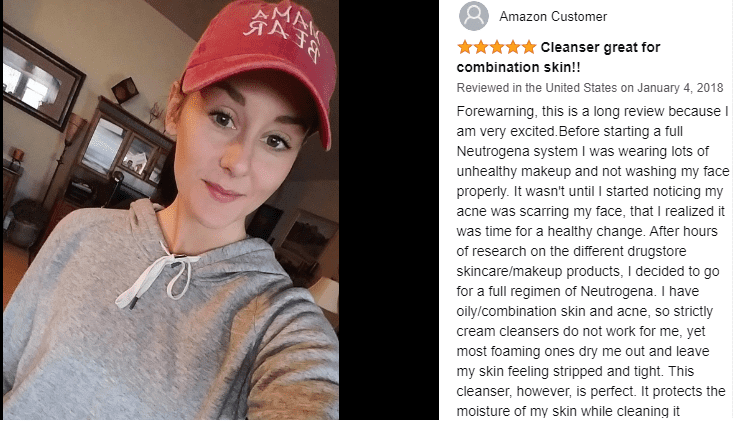 Abigail wrote, "My final year exams are starting soon, and all the stress I've been taking because of it has started causing breakouts. My friend recommended that I use this cleanser in conjunction with other acne-fighting products. She is a skincare nerd and told me how this cleanser contains gentle surfactants and humectants that prevent dryness and irritation.
True to her words, this cleanser is extremely gentle and leaves my skin soft and hydrated. However, because I have oily skin, I noticed that this cleanser does not remove all of the oil, dirt, and gunk that accumulates on my face at the end of the day. So I prefer to use it in the mornings, which has worked well for me thus far."
Frequently Asked Questions | Neutrogena Ultra Gentle Daily Cleanser Review
Is Neutrogena Ultra Gentle Daily Cleanser good?
Neutrogena is a reputable brand known for creating potent and effective products with the assistance of dermatologists and skincare experts. The Ultra Gentle Daily Cleanser formula contains mild and hypoallergenic products suitable for sensitive skin. Several customer reviews have also revealed that this cleanser delivers on its promise of cleansing without removing moisture or disrupting the skin's natural barrier. Hence, the Neutrogena Ultra Gentle Daily Cleanser qualifies as a good product owing to its quality ingredients, concise formulation, and positive results. 
Is Neutrogena cleanser paraben free? 
Parabens are a class of chemicals used as preservatives in cosmetics. Although the United States Food and Drug Administration for Disease Control and Prevention has deemed parabens safe for personal care products, there is still considerable controversy surrounding their use. They may cause allergic reactions in people who have sensitive or broken skin. The Neutrogena cleanser contains preservatives such as Ethylhexylglycerin and Potassium Sorbate, which are safer alternatives to other preservatives on the market and fit to use on sensitive skin.
Does Neutrogena Ultra Gentle Daily Cleanser have Salicylic Acid? 
Salicylic Acid is a beta-hydroxy acid (BHA) known to exfoliate the skin, prevent clogged pores, and remove white and blackheads. The Neutrogena Ultra Gentle Daily Cleanser caters to sensitive skin, and adding an exfoliating ingredient like Salicylic acid can make it irritating to the skin. As a result, this cleanser does not contain potent actives such as Salicylic Acid, Retinols, and others. It is a simple cleanser that cleanses the skin without causing dryness or irritation.
Should I use a gentle cleanser in the morning or at night?
The Neutrogena Ultra Gentle Daily Cleanser should be used twice daily (morning and night). People with sensitive skin should always use a gentle cleanser to avoid irritation. If you are dissatisfied with the cleansing action, especially if you have been wearing water-resistant sunscreen or makeup, you can use a cleansing balm followed by this cleanser to achieve a thorough cleanse. Gentle cleansers effectively remove all impurities from your skin and can be used whenever and however you want, depending on your skin's needs.
Final Words | Neutrogena Ultra Gentle Daily Cleanser Review
Dealing with sensitive skin can be exhausting, but thankfully, there exist numerous products and brands that cater to this skin type. The Neutrogena Ultra Gentle Daily Cleanser is a low-cost drugstore product that thoroughly cleanses your skin without stripping it of moisture, causing tightness, cracking, or bumps.
This cleanser's formula combines gentle surfactants and potent humectants to achieve squeaky-clean skin without causing moisture loss. Multiple positive Neutrogena Ultra Gentle Daily Cleanser reviews attest that this product tenderly cleanses the skin while also hydrating and soothing it.
Because the formula contains fragrance, some people may be hesitant to try it, especially if they have severely sensitive skin. It is, however, present in small amounts and poses little to no risk. Furthermore, the possibility of added fragrance harming your sensitive skin is slim because cleansers are rinsed immediately and not left on the skin for a long time.
Before using this product, perform a patch test or consult a doctor to be on the safe side. If you decide to incorporate it into your skincare routine, we are confident that your skin will appreciate its gentle formulation and will always be healthy.
Rebecca is a skilled writer with a passion for makeup and skincare. With years of experience in the beauty industry, she has a deep understanding of the latest trends and products and a talent for creating engaging content that resonates with her readers. Whether she's writing about the latest skincare products or sharing her favorite makeup tips, Rebecca's writing is always informative, entertaining, and inspiring.