A treasured cosmetic essential that gained popularity in the 1990s, lip gloss, is now back and better than ever. With a variety of colors and sheens for any occasion, lip glosses have gained popularity throughout the years. They make a terrific morning routine because they are quick and simple to use. New formulations have rendered sticky, goopy gloss obsolete, instead favoring moisturizing, volumizing, and nourishing elements. Despite the vast array of alternatives available, we've identified one that could be worth a position in your cosmetic bag. Let's get started with our report based on true Dior Addict Lip Maximizer Reviews.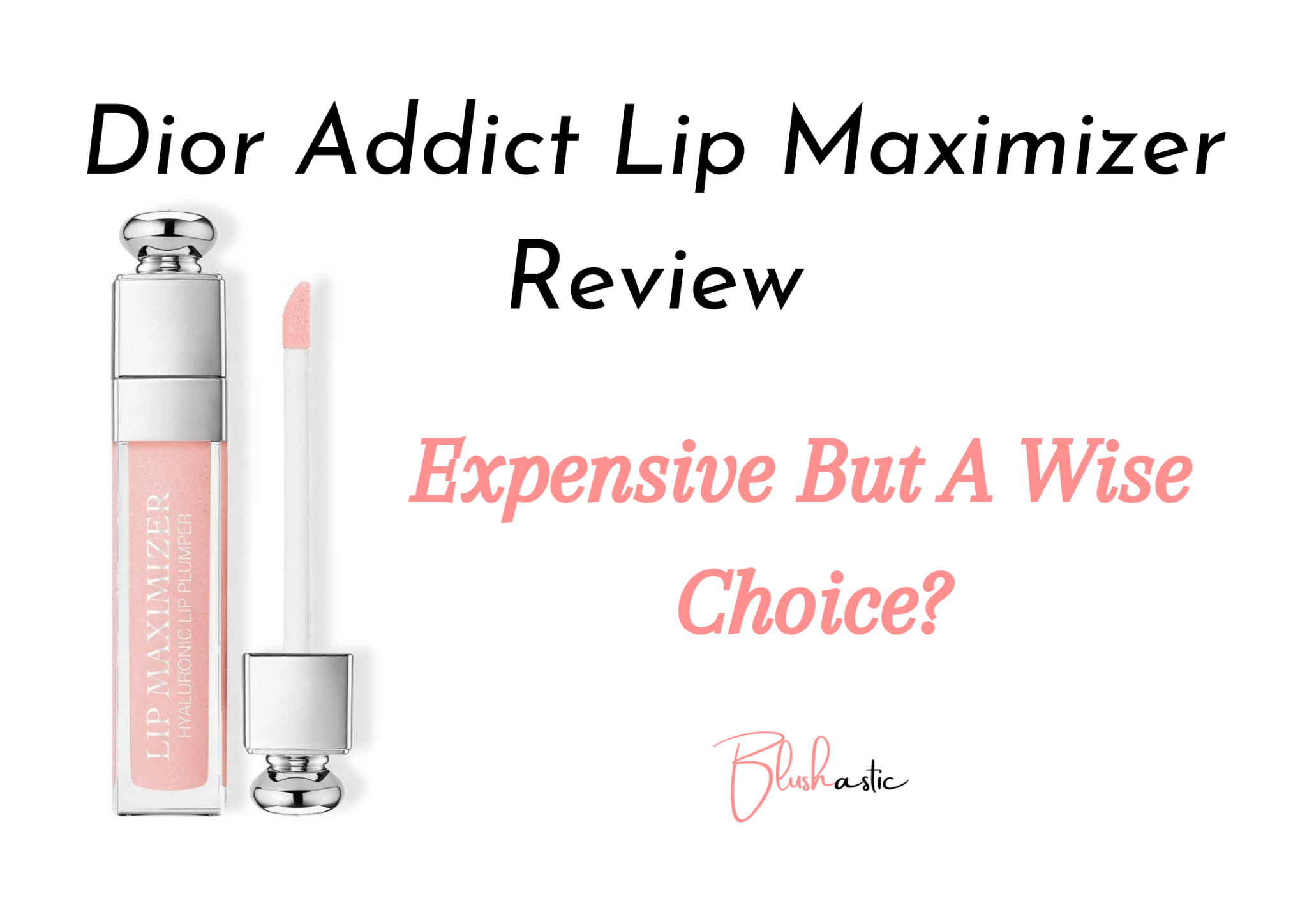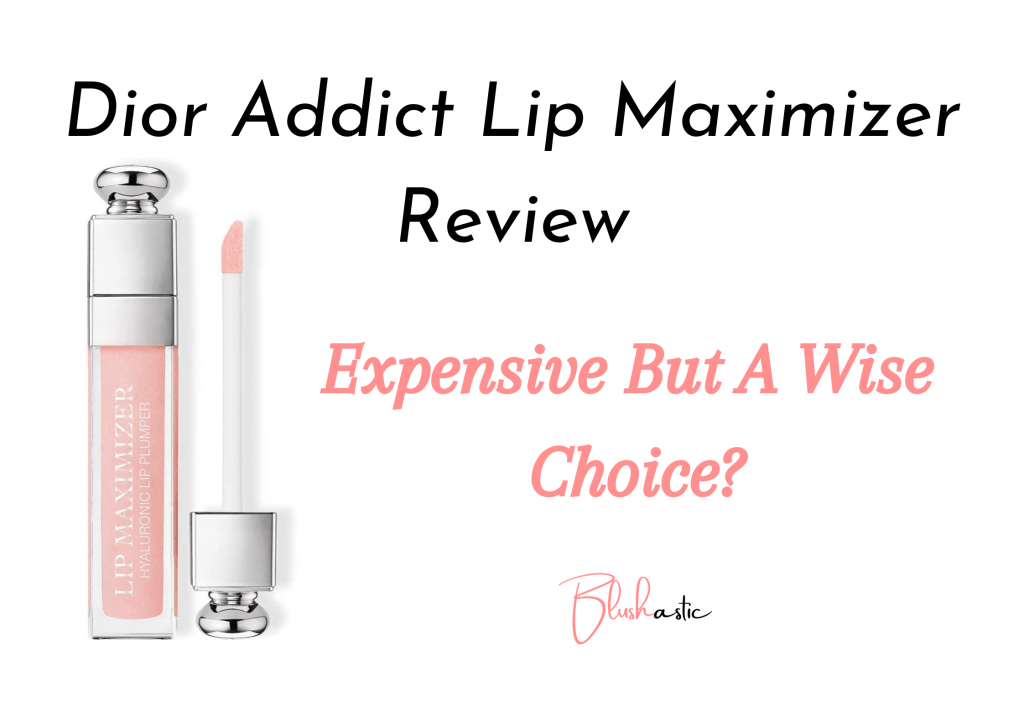 Dior Addict Lip Maximizer Reviews | Expensive But A Wise Choice?
The updated version of the well-liked original recipe, which has now amassed 22.1 million views on TikTok, was just made available by Dior Beauty under the name Dior Addict Lip Maximizer. The glosses guarantee up to six hours of volume and shine and are made with 90% natural-origin components. They also contain hyaluronic acid and cherry oil for maximum comfort.
The colors range from traditional neutrals to strong eclectic hues, and two degrees of saturation provide both sheer and dramatic color payoff. Four distinct finishes are available for those who want even more shine. Pearly and holographic will give you the frosted lips of the 1990s, while classic and intense will make your lips appear glassy and full.
Packaging
The Dior Addict Lip Maximizer comes in a transparent acrylic lip gloss tube with a doe-foot applicator and a glossy silver cap on top. With the exception of a more contemporary branding engraved at the tube's base, the new packaging is almost identical to the original. The silver DIOR letters, entwined in logomania typography for a "jewel" signature, are molded into relief on the lip gloss's plumping casing. An undeniably striking look, for sure.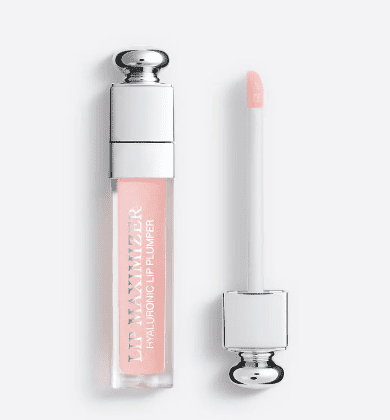 Formula
Ninety percent of the components in the Dior Addict Lip Maximizer lip care solution are of plant-based origin, and it includes tiny hyaluronic acid spheres. These spheres may hydrate the lips for a very long period and can hold up to 1000 times their weight in water, giving them an immediate plumping effect.
The formula's moisturizing cherry oil blend gives lips the utmost comfort while enhancing, smoothing, and making them seem instantly fuller. Your lips' general condition and appearance can be enhanced with consistent usage of this lip balm. Additionally, it has a minty smell that gives off a cooling effect. You may also refer to the complete ingredient list on the official website for a more in-depth understanding and assessment of the product.
Shades
A variety of colors with extremely dazzling finishes, including holographic, intense, shimmering, and clear. The hues provide greater coverage with the term "intense" in their name. As of the time that we are writing this post, this gloss is offered in a grand total of 31 shades on the Dior official website. There is a color for any occasion, whether you want a traditional red or a bold purple, a subtle nude, or a distinctive brown.
Application
An easy-to-use foam applicator for the ideal volume effect. It is simple to obtain a beautiful finish thanks to the foam applicator's assurance of uniform product distribution.
It has a mirror-like sheen and may be used as a standalone lip gloss. Additionally, individuals who like a natural appearance will love it because of the mirror-like gloss.
This multipurpose lip cream seamlessly transitions from day to night and is great for touch-ups on the go.
It can be used as a lip primer or lip mask by dabbing off any extra product before applying lipstick for moisturized and smooth lips.
Advantages
There are two saturation levels—transparent and intense—as well as four finishes—classic, intense, shimmery, and holographic.
Numerous hues are offered.
This vegan, cruelty-free, and gluten-free product combines hyaluronic acid and cherry oil to moisturize and smooth the skin.
Disadvantages
Only for use on non-irritated lips.
Intense discomfort and sustained usage may result in possible lip damage.
The "plumping" elements, especially menthol or cinnamon, do cause adverse responses in some people.
Customer Feedback | Dior Addict Lip Maximizer Reviews
This client expresses their gratitude in a succinct letter: "It is a gorgeous color that complements every skin tone. I stand out and look beautiful in all the clothes because of my pale complexion. It doesn't display a lot, but at the same time, it is difficult to ignore. I adore it."
But on the other side, a different customer thoroughly assesses their experience using the product and comments, "This Dior lip gloss is moisturizing, highly reflective, and non-sticky—everything you want in a lip gloss. It adds just the right amount of volume without hurting to enhance the size and contour of your lips. The gorgeous sheer baby pink shade 001 pink sheer gives a splash of color to give your lips new life and accentuate your inherent attractiveness.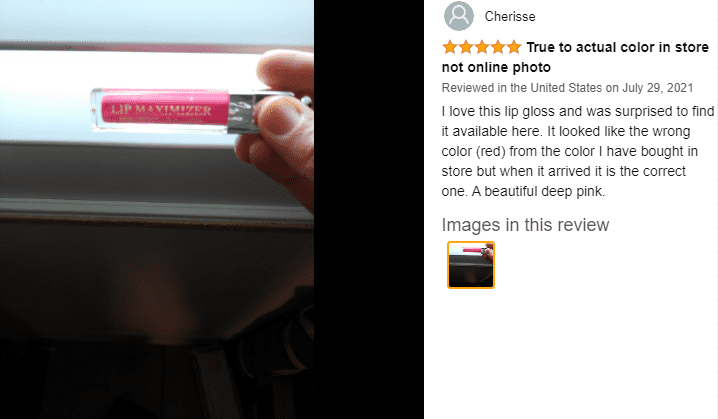 It is ideal for casual wear as well as extraordinary events like a late-night dinner on the beach or a formal date in Paris. The box is also beautiful, with silver Dior lettering that gives the case the appearance of wearing jewelry. The Dior Addict Lip Maximizer is a chic gloss to enhance your appearance and attitude."
While one client expresses their opinion and claims that the cream has no impact at all on plumping their lips, "This lip gloss did little to boost the lips and did not make them appear fuller or plumper. It is moisturizing and hydrating and is produced with healthy components. It has a lovely color and is attractively packaged; however, it is not very long-lasting and frequently has to be reapplied. Although Dior's packaging is excellent, I don't like the narrow doe foot applicator.
It has a little minty sensation that lasts for 10 to 15 minutes after application, but unlike other lip plumpers, it doesn't burn. Since it goes off after an hour, I frequently have to reapply. If your main objective is maximal volume, I would suggest looking elsewhere. This is an excellent choice if you want a cooling, multipurpose gloss that looks lovely when removed and works on its own or as a lip topper."
FAQs | Dior Addict Lip Maximizer Reviews
How long does Lip Maximizer last?
Dior lip balm offers moisture and a personalized shine for up to 2; however, consumers advise reapplying every few hours.
Does the Dior Lip Maximizer hurt?
The "plumping" effect of the Dior Addict Lip Maximizer is moisturizing, softly plumping with a minty sensation, and appears natural, producing a subtle daily appearance.
Why is Dior Lip Glow so popular?
The Lip Glow Oil by Dior is a premium oil-based lip balm that is both enticing and kind to the skin.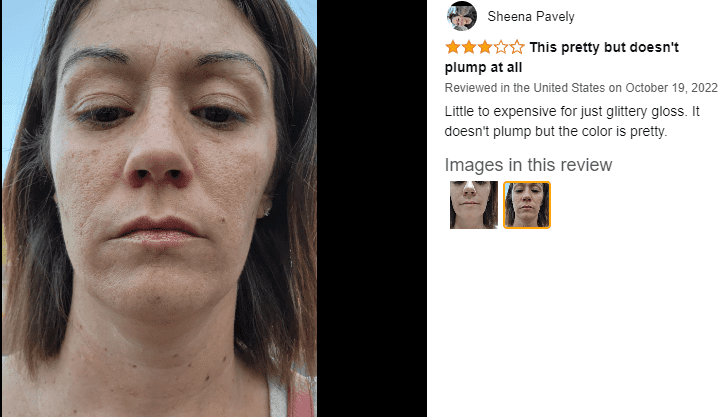 Can I use Dior Lip Maximizer at night?
This clear lip serum may be used at night for intensive lip care or as a makeup primer.
Closure | Dior Addict Lip Maximizer Reviews
For those who adore lip gloss and lip plumpers and those who dislike gloss owing to its sticky finishes, Dior's Addict Lip Maximizer plumping gloss is an absolute need. If you're looking for pronounced lip-plumping effects, it might not be the right product for you, but it delivers a comparable amount of incredibly long-lasting shine. The lips appeared full after application, albeit perhaps not necessarily larger.
But to avoid any potential skin irritations, you should carefully read product cautions. It's also crucial to remember that using lip plumpers excessively might cause the lips to become dry and flaky, so it's better to use them sparingly. Before using the lotion all over their lips, those with sensitive skin should use a patch test. We value your visit and invite you to share your thoughts on the Dior Addict Lip Maximizer.
Rebecca is a skilled writer with a passion for makeup and skincare. With years of experience in the beauty industry, she has a deep understanding of the latest trends and products and a talent for creating engaging content that resonates with her readers. Whether she's writing about the latest skincare products or sharing her favorite makeup tips, Rebecca's writing is always informative, entertaining, and inspiring.