If we are explicitly talking about skincare and lip care, then Laneige Lip Sleeping Mask has been on many lips these days. The brand has paved its way with its innovative Water Science technology products. If you are still stuck with the traditional chapsticks you know need to be fixed for you significantly overnight, then you must change your game. Laneige Lip Mask claims to be that game changer that works magic while you sleep for your lips.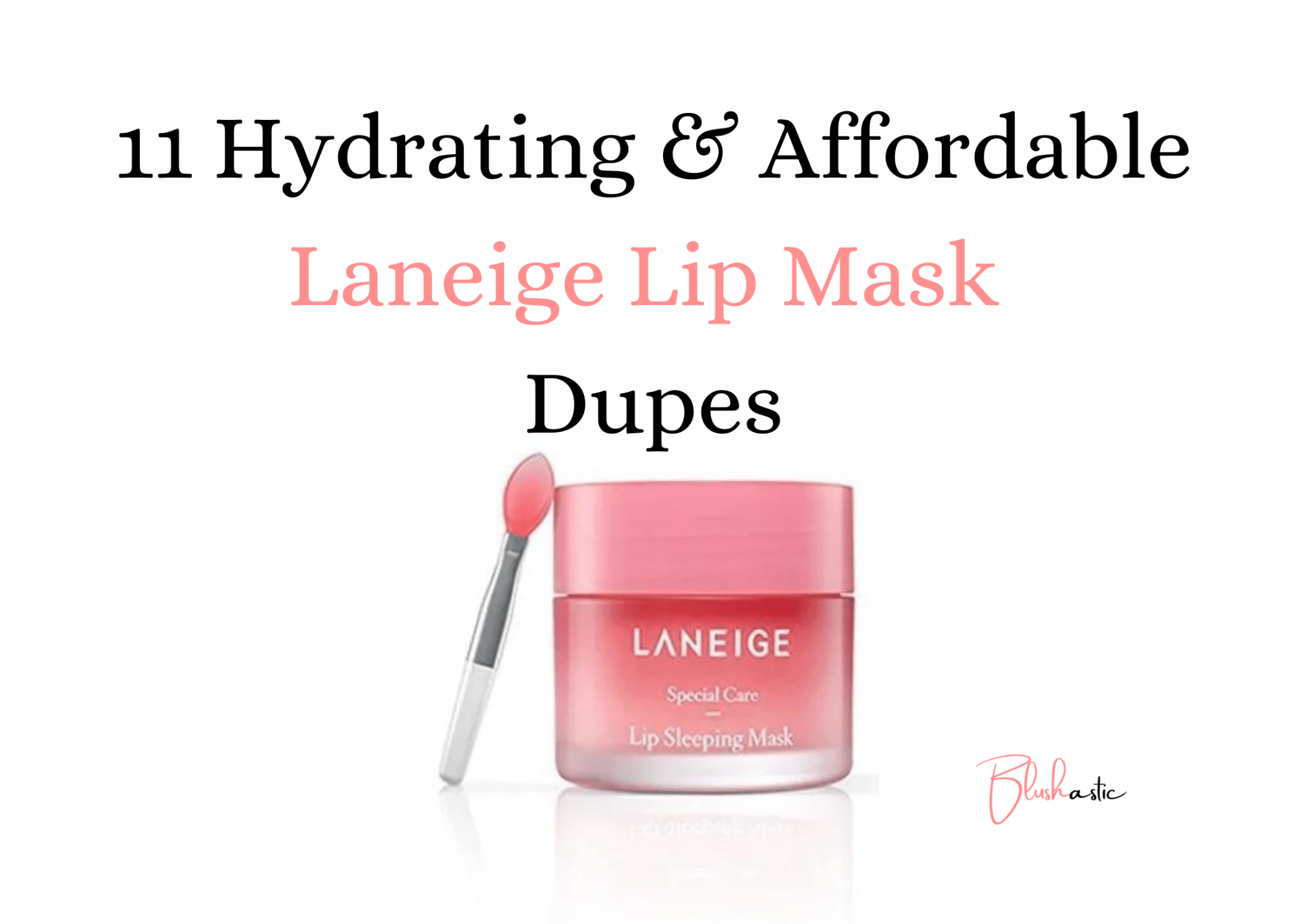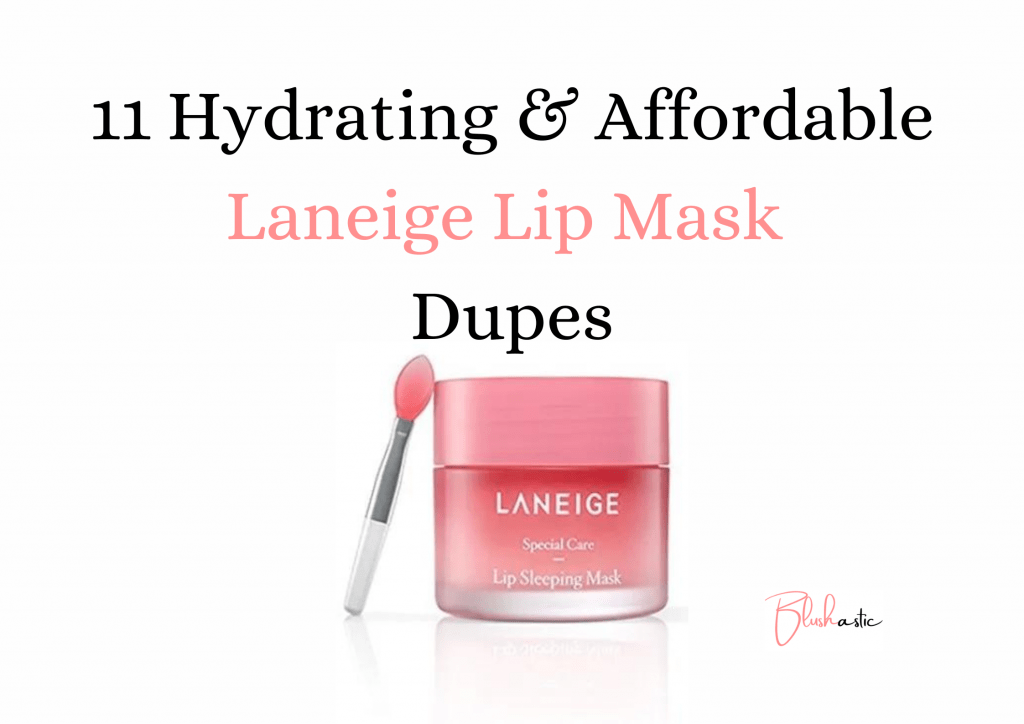 Considering how expensive some products can be, we all search for worthy dupes. So if that's the case with you and you need an affordable Laneige lip mask dupe, then we have 11 dupes that you can consider.
Laneige Lip Mask Dupe | 11 Worthy Picks
Laneige is a brand that shows how vital hydration is by using Water Science. It believes the key to great and healthy skin is hydrated skin. With an experienced study of over 25 years, the brand has Hydration Experts that create Advanced Water Complexes primarily dedicated to more imaginative skincare solutions for your broken or dull lip skin.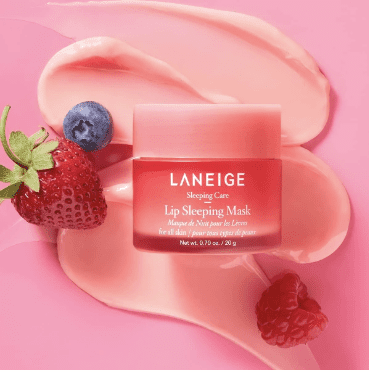 Laneige Lip Mask combines some super beneficial and effective ingredients that offer smooth and healthy lips. It provides intensive care for lips by sitting over your lips overnight and working its magic. The lip mask is infused with coconut oil, shea butter, and Murumuru Seed Butter, which help nourish and moisturize your lips. It also has a touch of Vitamin C that fights external aggressors and keeps your lips free from damage. 
Pros 
It is infused with beneficial lip care ingredients, including coconut oil, shea butter, and Vitamin C.

It quickly gets absorbed on your lips.

Available in different colors or flavors.

It leaves your lips feeling nourished.

Provides a good amount of hydration.

The packaging is adorable and friendly.
Cons
It is on the expensive side.

Some people felt it didn't moisturize the lips in the long run.
But due to the high price of the Laneige lip mask, we have some great hydrating and flavorful dupes. 
Carenel Berry Lip Sleeping Mask
You have to agree that TikTok has played a significant role in getting us these dupes, and Carenel Lip Mask is one such Laneige Lip Mask dupe. Providing similar benefits to the luxurious Laneige Lip Mask, this Lip Sleeping Mask is a budget-friendly choice for lip care enthusiasts. 
It heals cracked, flaky, dry, and dehydrated lips. The presence of Raspberry in the mask ensures good antioxidants and anti-inflammatory properties. Adding Macadamia is just a chef's kiss because it enriches emollient and nourishes fatty acids that are great for dry skin. You might know the benefits of olive oil as it is a healthy option for moisturizing and nourishing your skin.
Pros 
It contains berry extracts and contents that are beneficial for your skin.

It also contains Olive oil that helps moisturize and nourish your lips.

Works gently on your lips. 

Has a rich emollient formula.

The Lip Balm leaves your lips feeling refreshed.

It has a smooth texture and consistency.

The fragrance is pleasant, with a faint berry scent.

Comes at an affordable price.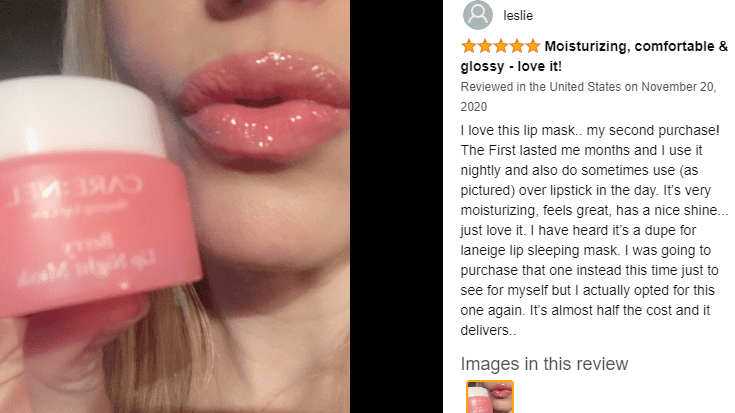 Cons
Some users felt the lip mask was sticky.

According to some people, it wasn't worth the price.
Sweet Dreams Lip Mask
This other Laneige Lip Mask dupe serves the similar purpose of nourishing and smoothing your lips. With Vitamin C and hyaluronic acids, the Sweet Dreams lip mask rests nicely on your lips and repairs them. It also gives your lips a plump look with a glowy and shiny finish.
The star ingredients in the Lip Mask include the globally loved shea butter, which makes you say goodbye to dehydrated lips. Another highlighting ingredient is the Evening Primrose Flower Extract, which helps maintain the skin's elasticity. It also contains soothing and moisturizing properties that help keep your lips cotton soft. Rice Bran Oil is another superstar ingredient that helps moisturize your skin and is also known for promoting skin microcirculation. 
Pros 
It is an infusion of 3 different forms of hyaluronic acid.

The formula also contains Vitamin C, which helps fight several skin-related issues.

Has a pleasant and sweet smell.

Gets absorbed well on the lips.

It helps moisturize lips.

The presence of shea butter makes your lips feel buttery soft.

Your lips feel healthy and nourished.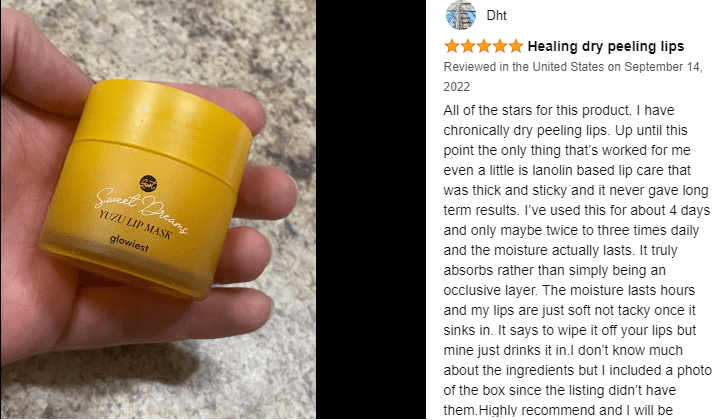 Cons
Expensive.

It might contain some ingredients that can cause disturbances to your skin in the long run.
1000 Roses Lip Sleeping Mask
Having those dry lips with skin peeling off oo embarrassing, especially when your lipstick also wouldn't cover them. So to get your lips nourished and restored, here is another lip mask, 1000 Roses Lip Sleeping Mask, that provides the smoothness and nourishment your lips were craving.
As the name suggests, the lip mask contains Alpine Rose Stem Cells that fight dehydration, radicals, and pathogens that cause trouble to your lips. Additionally, some studies show that rose stem cells help prevent signs of aging. To add more rosiness to the product, keeping in mind the benefits, it also contains Rose Oil. If you are a skin enthusiast, you probably know roses and rose oil are. Rose oil is enriched with fatty acids, leaving your skin glowy and free from dullness.
Pros
The lip mask contains rose stem cell extract and rose oil, which has proven beneficial for the skin.

The rose oil helps in bringing a glow to your lips.

Has good consistency and texture.

The lips feel softer and smoother.

Your lips feel much more hydrated and healthy.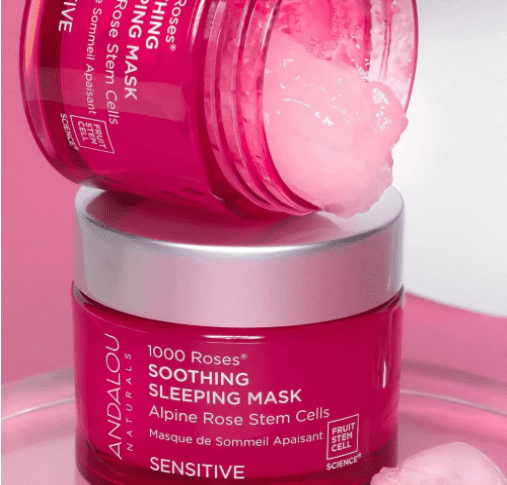 Cons
Some people felt it gave a burning sensation to their lips and didn't work much.
Self Beauty Uniconic Good Night Lip 
Want complete lip therapy? Here it is, with Self Beauty's Lip Mask, you can get your lips repaired, hydrated, and exfoliated. The lip mask provides instant moisturization that helps your lips get better with a smooth texture. You can use this as a lip plumper balm or mask and leave it overnight for your lips to get repaired. 
The lip mask contains Rosehip, which includes a list of benefits for your skin. Some major benefits of Rosehip are that it hydrates as well as moisturizes your skin and leaves your skin with a brightened complexion. Additionally, it is also said to reduce inflammation and hyperpigmentation. It also contains Squalene, which has fantastic benefits like providing moisture, soothing skin, and reducing the appearance of fine lines on our skin.
Pros 
It contains essential fatty acids and collagen peptides in the Rosehip ingredient.

These ingredients help in delivering rich moisture and nutrients to dry lips.

The lip mask provides intensive hydrating care.

It is also infused with Vitamin C and other minerals that help restore your lips, making them look plumper.

It can be used as a lip exfoliator that helps clean dead skin cells.

It is vegan.

Cruelty-free.

The lip mask contains a hypoallergenic formula.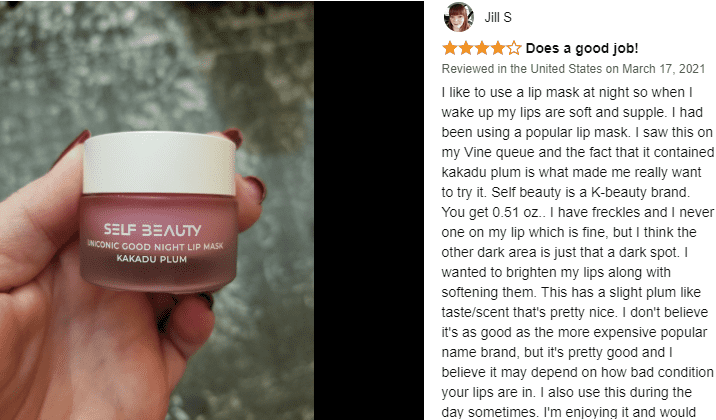 Cons
Some users said an applicator wasn't provided, which became quite messy.

A little expensive.
Kiehl's Butter Mask For Lips
The common ingredient behind buttery soft lips or skin is usually butter. And just like that, Kiehl's Butter Mask is also made of Wild Mango Butter that treats your lips and keeps them smooth and soft. 
This intensively hydrating lip mask is made of coconut oil, a typical home remedy we've used for dry and broken lips. Lips being sensitive to moisture loss, coconut oil helps retain the moisture and keep your chapped lips hydrated and smooth. And just like cocoa butter, mango butter is a very effective moisturizer that strives to get your skin soft and smooth making it an ideal Laneige Lip Mask dupe.
Pros 
The formula is quite creamy and rich.

Heals chapped and broken lips.

It contains mango butter which has good skin benefits.

It also contains coconut oil, a widely known solution for broken or dry lips.

The texture is non-sticky.

The fragrance is quite subtle and pleasant.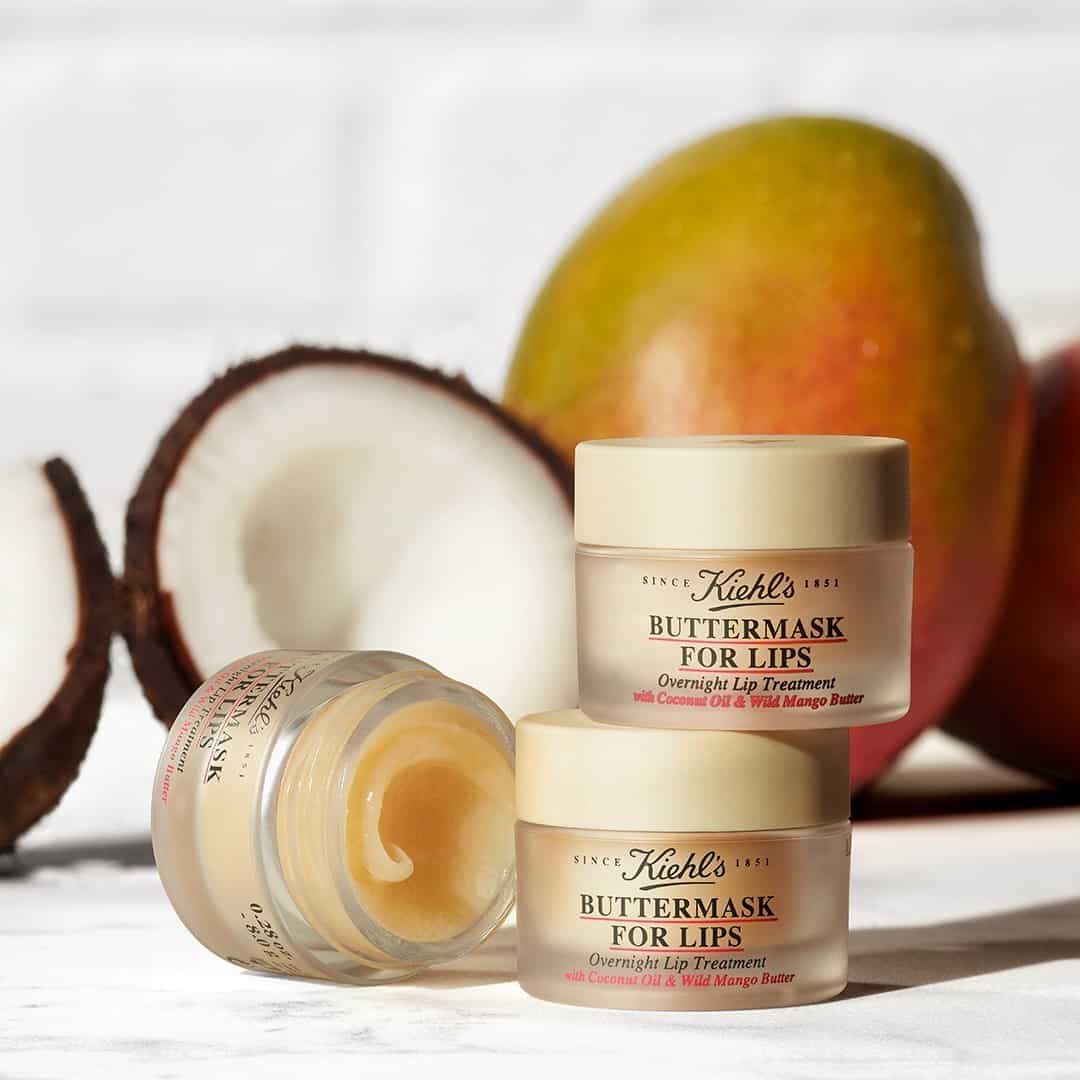 Cons
Falls on the pricey side.
Hebepe Green Tea Matcha Lip Sleeping Mask
Green tea benefits weight loss and has profound benefits for the skin. Keeping that in mind, Hebepe's Green Tea Matcha Lip Mask has come to the markets that strive to repair your broken lips as a perfect Laneige Lip Mask dupe.
With the selection of premium ingredients that help provide better lips, the brand uses green tea extract, coconut oil, vitamin C, vitamin E, and shea butter to do the job. Green tea is an exfoliator for the lips and has some crazy anti-inflammatory and antioxidant properties. Vitamin C in the lip balm helps create a shield against environmental stressors like UV rays that cause serious damage to your skin in the long run.
Pros
It is enriched with beneficial and effective ingredients like coconut oil, vitamins E and C, shea butter, and green tea.

Vitamin E in lip balms or masks acts as a humectant and emollient that instantly increases the moisture content.

These ingredients help condition your lips and keep them healthy.

Vitamin C present will keep your lips free from external damage like UV rays, etc., and helps in wound healing.

Improves the texture of lips.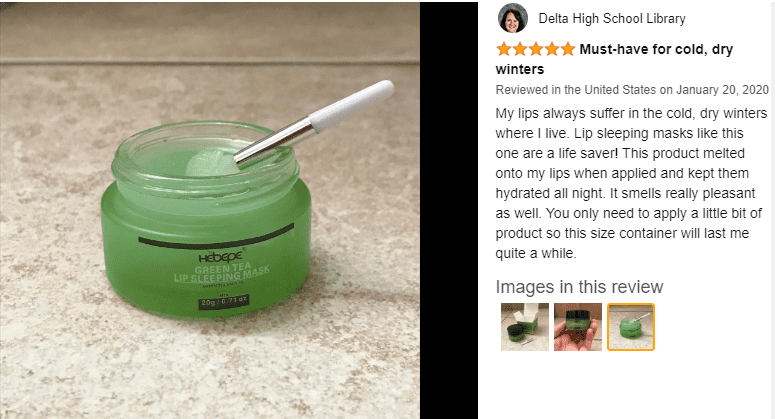 Cons
Some users felt it had a weird taste.

According to some users, the chapping of lips was still visible even after applying it overnight.
FaceTory Berry Jam Lip Sleeping Mask 
The infusion of berries and butter makes your lip masks worth trying. Here is another lip mask that contains strawberry and shea butter to repair and improve your dry skin, so they stay soft and supple.
Strawberry extracts are enriched with alpha-hydroxy acid, which is known to clear the dead skin that might have accumulated on your lips. Cleaning this off will eventually reveal soft and beautiful lips. Also, strawberries help reduce the darkness from lips and brighten them. Shea Butter, as you know, works magic by making your lips feel soft and moisturized with its fantastic ability to seal in moisture.
Pros 
The texture is soft and jam-like that melts while you apply it on your lips.

It is made of shea butter, which has fantastic benefits for the skin or lips.

Strawberry extracts present will help in creating better lips with nourished care.

Cruelty-free.

It can be used during the day and can also be kept overnight as a lip sleeping mask.

Has got a subtle and not very strong smell.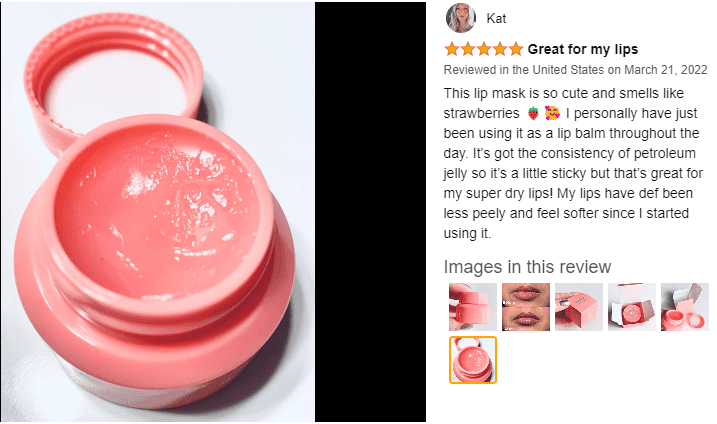 Cons
It can be expensive for the amount of product that it contains.

Very few reviews are available.
Milani Rose Butter Lip Mask
Fighting hydration loss and keeping your skin, body, or lips hydrated is the key to a healthier self. To adhere to that, another lip mask, Milani Rose Butter Lip Mask, helps fight hydration loss and keeps your lips smooth.
It is formulated with Rose oil, the antioxidant-rich ingredient that helps in keeping your lips glowy. It also contains Cupuacu Butter that nourishes your lips only to give you soft and supple lips. It is also known for its rejuvenating and repairing properties that will reveal better and healthy skin for your lips.
Another power-packed ingredient is Hyaluronic acid, which you might already know, has some crazy abilities or superpowers of holding water. This, in turn, helps make your lips contain a good amount of moisture and prevents them from being dehydrated or dry.
Pros 
The presence of hyaluronic acid itself is among the significant benefits of this lip mask.

The ingredients present help not only in sealing a good amount of moisture but also help in softening and nourishing your lips.

It makes your lips feel soft and slushy.

Does not have an overpowering smell.

It provides moisture and repair skin.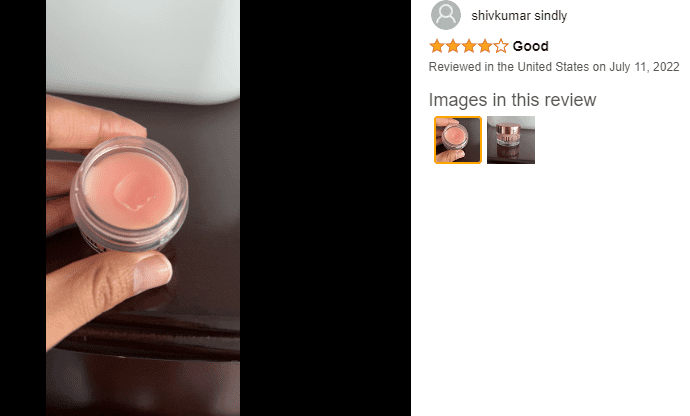 Cons
According to some people, it felt pretty sticky and greasy.

Some users said that the rosy smell was unpleasant.
Lush Lips Hydrating & Nourishing Lip Mask
With the infusion of natural lip-loving ingredients, Lush Lips Hydrating & Nourishing Lip Mask is another lip mask that provides your lips the proper treatment they need. Be it pigmentation or dry lips, the lip mask right here reveals the natural color of your lips while giving them the proper nourishment they deserve. 
The Oat Kernel in the lip mask is a lip therapy where the oat kernel nourishes and preserves moisture. You can find several lip balms with Oat Kernel because of this reason. Olive Squalene oil comes to the rescue, especially for people with dry lips, as it deeply moisturizes and softens the texture of your lips. It finishes by soothing your dry and chapped lips and giving you beautiful glossy lips. It also contains rosehip and berry extracts, along with a touch of aloe vera.
Pros 
It is a blended mixture of some quite beneficial and powerful ingredients.

These ingredients help in repairing the lips.

Aloe vera and vegetable glycerin help keep the lips hydrated and make them look full.

Has a great smell.

Free of parabens and sulfates.

Does not contain mineral oils or silicones.

Cruelty-free.

Vegan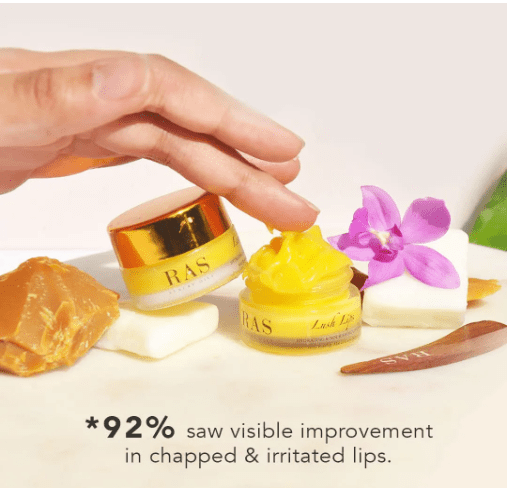 Cons
Very few reviews are available.

Some users felt it didn't penetrate well through the skin and hence did not moisturize well.
Burt's Bees Overnight Intensive Lip Treatment
Overnight treatments are about resting and letting these masks or products do the job. Burt's Bees' overnight lip treatment is just the same and lets you rest while it does all the repairing, moisturizing, and soothing. The brand also claims to make you feel like a home spa with these lip care products.
It contains hydrogenated castor oil, and as you know, castor oil helps draw moisture from the environment into the skin and hence keeps your lips hydrated at all times. Another ingredient in this lip mask is peppermint oil, which helps heal dry and cracked lips. Because of this reason, it is found as an active ingredient in chapsticks and lip glosses. 
Pros
Castor oil present helps in keeping the lips moisturized and hydrated.

Lips feel very soft after the application.

Heals the lips and protects them from damage.

The lips feel very smooth and hydrated.

Formulated without parabens and phthalates

Made with natural origin ingredients.

It creates a protective shield that helps in retaining moisture.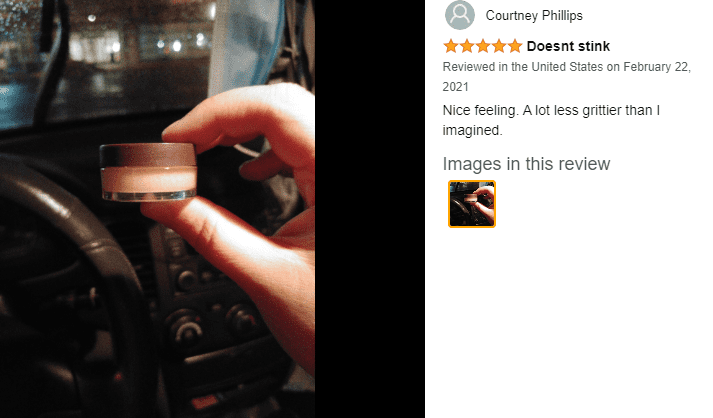 Cons
Users claimed that it did not work as an exfoliator at all.
Vivostar Lip Sleeping Mask
Vivostar's Lip Sleeping Mask is all about the infusion of effective natural plant extracts that intensely moisturize your lips and free them from dehydration. Lip lines that become visible, mainly when you apply matte lipsticks, become a hurdle. But, as per the brand, that problem can also be resolved as it reduces the lip lines leaving your lips feeling smooth and soft.
It contains jojoba seed oil and camellia seed oil that provides moisture to your lips and fights the slow signs of aging, making them appear fuller and healthier. Wheat Germ Oil contains natural Vitamin E that nourishes your lips and softens them, helping you give a healthy and beautiful pout.
Pros 
It is blended with hyaluronic acid, which serves some fantastic hydrating properties.

It contains shea butter that eventually makes your lips feel smooth as butter.

Gives a refreshing feel.

Very moisturizing formula.

A decent amount for the price.

Affordable.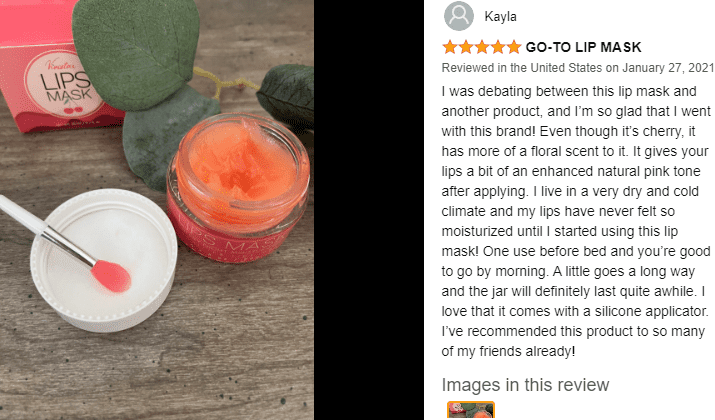 Cons
Some people found the smell a lot scented.

Very few reviews are available.
FAQs | Laneige Lip Mask Dupe
Can we use the Laneige Lip Mask every day?
The Laneige Lip Sleeping mask provides moisture to your lips. With some decent ingredients like coconut oil and shea butter, many users found them useful for daily wear.
Is the Laneige Lip Sleeping Mask worth the hype?
The Laneige Lip Mask is made from power-packed ingredients widely known for its benefits. They provide nourished, moisturized, and softer lips to people with dry lips. If you want to keep the price aside, Laneige Lip Mask is worth trying. It has got many positive reviews on the internet.
Are lip masks better than lip balms?
Lip masks are similar to lip balms but different from lipsticks and lip stains. But one significant difference is that lip masks provide excellent and next-level hydration to your lips. They have serious ingredients that fight to seal in moisture and keep your lips hydrated.
Closure
It is high time you add lip masks to your lip care routine to avoid lip darkening and dry and rough lips. Considering how hydrating lip masks are, you have to use them occasionally, at least if not every day. Laneige Lip Mask is the Lip Mask that you can find in people's lip care routines. But considering the price it comes at, people tend to stop at that point. But why stop when there are cost-effective dupes that work similarly? We have sorted out some cost-effective and worthy Laneige Lip Mask dupes for you, so you do not have to search for the details. 
Marilyn's deep interest in fashion, beauty, and lifestyle has led her to pursue a fulfilling career as a freelance writer and blogger. With her bachelor's degree in fashion design from the Fashion Institute of Technology, she has developed a keen eye for style and trends, making her well-equipped to offer valuable insights into the latest fashion and beauty trends.