Are you experiencing blackening lips? Most people don't know why this happens. There are some natural ways to stop them from blackening even further. If black lips run in your genes and they have come to you naturally, it is difficult to diminish this. There are many lip balms and cosmetics that can make your lips lighter. These products can be effective in most cases, but this depends on the ingredients and the number of reviews the product gets.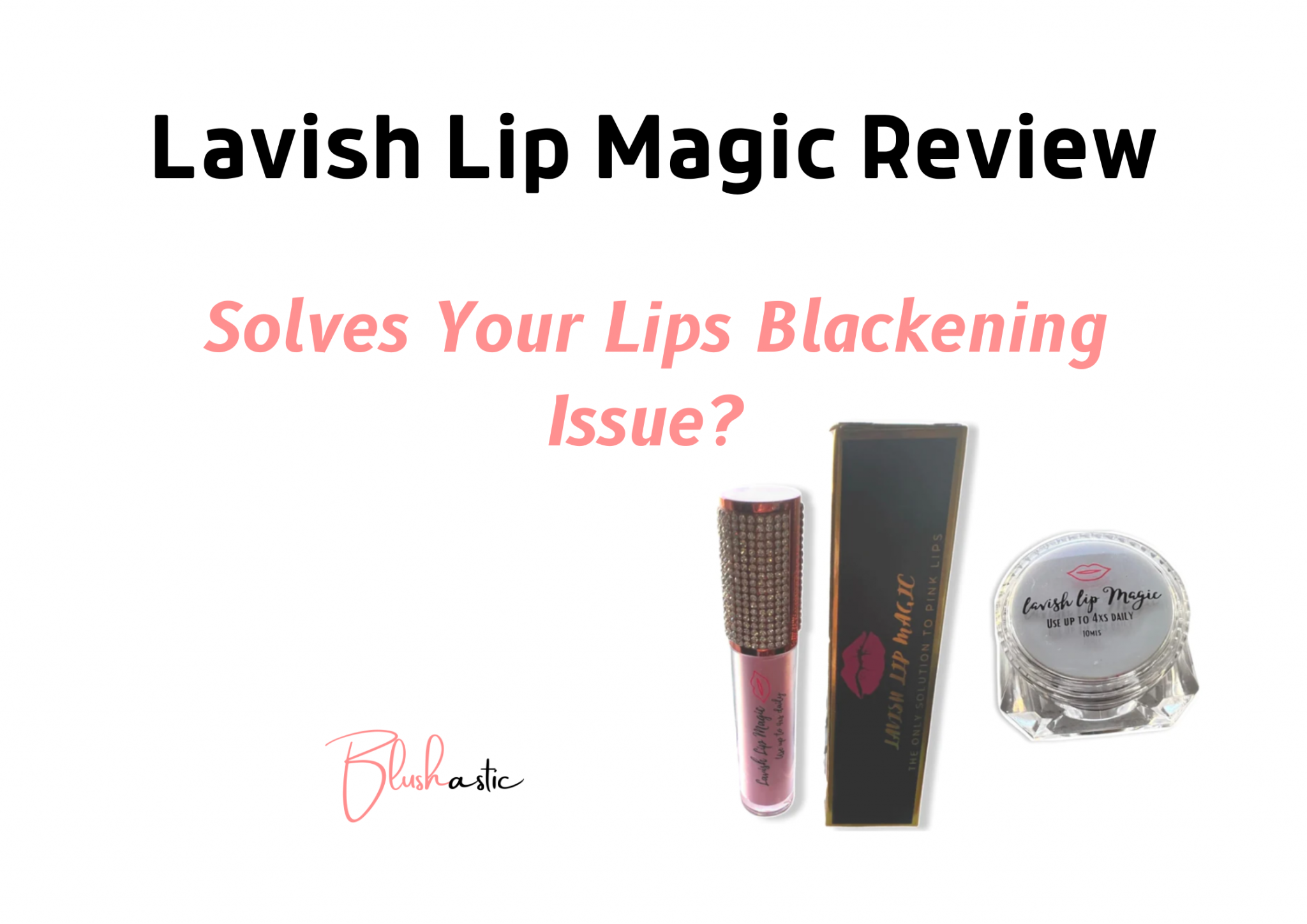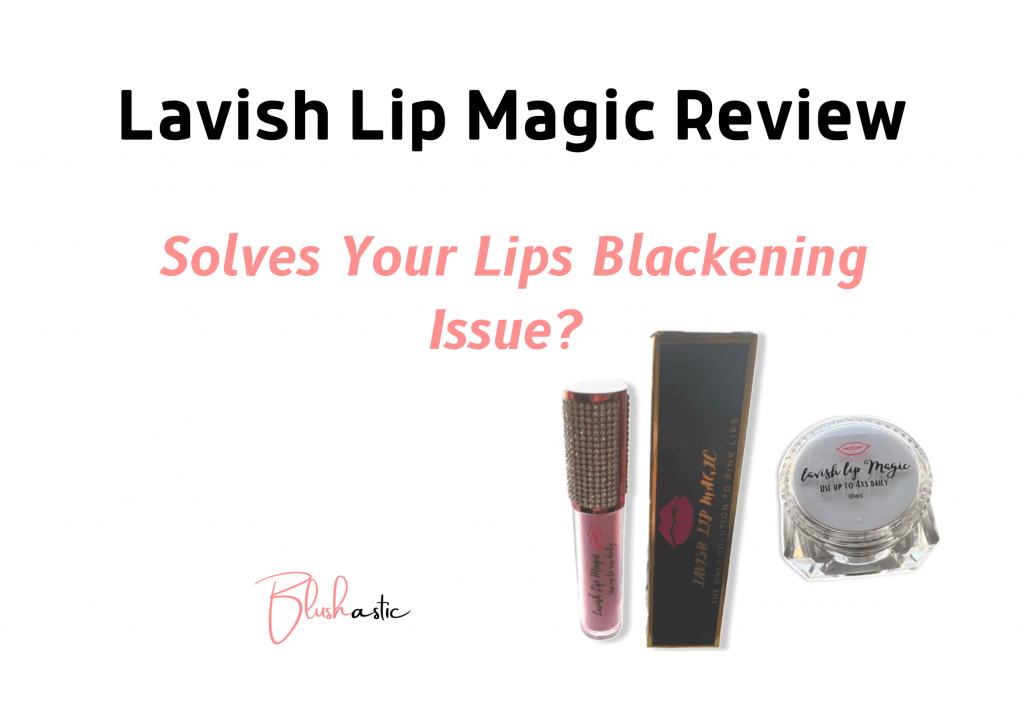 Many products can promise to make your dark lips lighter. If we want to skim the good lip-lightening options, we have Lavish Lip Magic reviews to guide us as the brand claims to solve your lip-darkening problem within weeks. There are things that you can consider when you need to tackle the dark lips issue. Let's go through things we need to remember while buying such products. 
Lavish Lip Magic Reviews | Can The Lavish Lip Gloss Solve Your Lips Blackening Issue? 
We need to understand why the blackening of lips happens. There are some common reasons why this happens. Constant smoking or smoking in general for a prolonged period is one of the reasons that it happens. If you use lipstick every day and have been doing it for a while now, this can also be a potential reason for blackening your lips. It can also be dependent on the kind of job you have.
If it involves constant exposure to the sun or more exposure than the required amount, then blackening of lips can be an issue. Caring about your lips and using good products is as essential as whitening your lips. If you don't keep your lips moisturized over time and do not include them in your lip care regime, your lips may get black over time.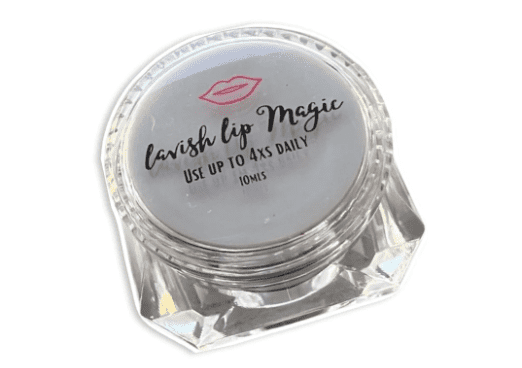 This is a lip brightening balm, as you call it. It looks like lipstick because of the packaging and the color. Although it is a lip brightening lip balm and it is not tinted. Some cosmetic brands try their best to come up with the best product possible for their customers. Here, Lavish Lip Magic is claiming to heal the dullness and pigmentation of your lips.
Lavish Lip Magic Ingredients 
These are some of lip balm's primary ingredients and are as follows. 
Shea butter: Shea butter is well known for its ability to hydrate dry skin. It can essentially make your lips a softer surface. Shea butter is generally found in moisturizers and lip balms. It can reduce moisture loss and form a sound barrier for your lips. This can lock in moisture in your lips and keep them hydrated. It contains antioxidants and prevents any radical damage. The increased hydration in the skin can help in aiding cracks and flakes in your skin. 
Olive oil: Olive oil can have many benefits for your lips. The oil can help in giving you soft and supple lips. It can also provide enough hydration to keep moisture in the skin. This can also aid in healing cracks and flakes on your lips. There is a natural SPF protection that comes with olive oil. 
Glycerin: Glycerin can be used for lips and has many benefits. It can make your lips feel soft and supple. Glycerin can keep moisture in your skin but also protects you from dust, pollution, and dehydration. This is one of the primary reasons for making your lips pink, as it returns the original pink color of your lips. It also has anti-aging benefits that can delay the process of aging. There are hydration benefits that can lock in moisture in your lips. 
Petroleum jelly: Petroleum jelly can be very moisturizing and hydrating for your lips. It can prevent chapped or flaky lips. This is one of the prime benefits of having petroleum jelly. 
Lactic acid: Lactic acid used in lip balm can be very beneficial. It does not cause any irritation or damage to your skin. It is okay to use a chemical peel on your lips. Lactic acid is hygroscopic, which pulls the moisture inside from any surrounding region. This keeps your lips hydrated and soft in texture. This can also help in reducing the blackness of your lips. It minimizes any pigmentation on your lips and returns the original color. 
Fragrance oil: A fragrance oil is also included in the ingredients. This is added to give a fragrance to the lip balm. 
Sunflower oil: Sunflower oil is an excellent source of vitamins A, C, and E. It can keep your lips moist and repair early signs of aging. It can strengthen the skin barrier and not cause any moisture loss from your lips. It can soothe your skin and make it softer. The oil is non-comedogenic and safe to use for your lips.  
Other oils: Other oils can be hydrating and moisture-retaining for your lips. 
Positives 
These are the benefits of using a lip balm to reduce the blackening of your lips. 
Reduce Blackening: The sole purpose of using the balm is to reduce the pigmentation on your lips. There are various reasons why our lips blacken, and this can bring your original pink color back. Many ingredients in the balm can reduce the black pigmentation on your lips and gradually get back the actual pink color of your lips. It will happen slowly, and you need to wait for it to happen. 
Improve Texture: The balm improves the texture and feel of your lips. This results from increased moisture retention and hydration in your lips. It feels soft, and the surface of your lips gets better. There is no flaking or chapping of lips. You can apply the balm and see the effects immediately if it does happen. It makes your lips supple and keeps them well moisturized. Good hydration in your lips can prevent further signs of aging, like fine lines and wrinkles.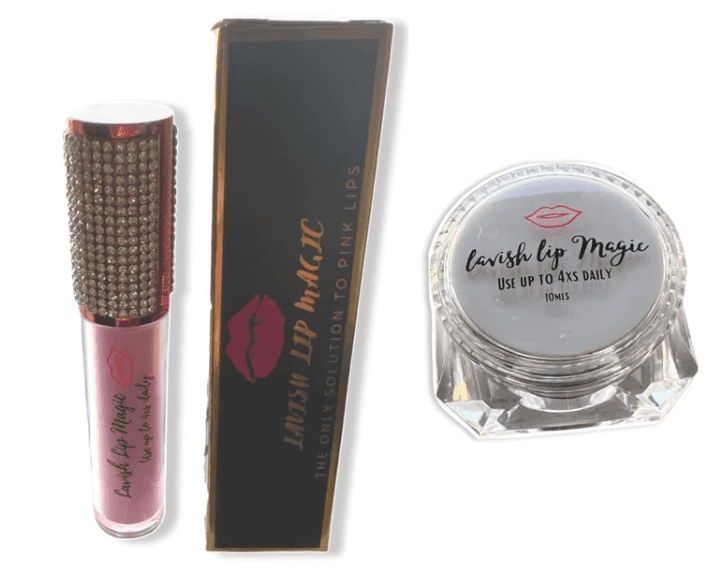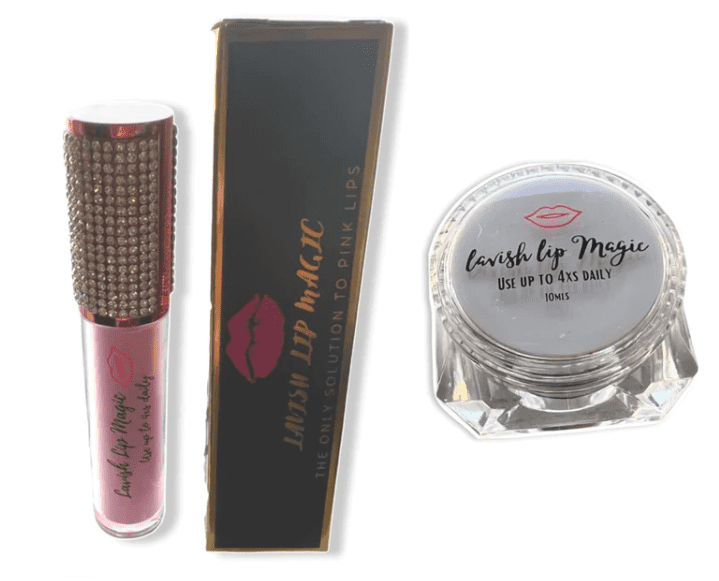 Unisex: One of the best things about the lip balm is that it is unisex, and men can use it too. These issues are common to men, and this balm can help them reduce blackness. It can be a potential issue for them, but you should not be skeptical about using it. It may look like a female product, but males can also use it without hesitation. It will work the same on men as well. 
Negatives 
These are some of the negatives about the balm. 
The finish of the balm on your lips is not very glossy. It has a finish that comes between matte and glossy. It feels sticky for some people. 

Some people reported that it takes time for the pigmentation to go away. 
How to use Lavish Lip Magic? 
You need to apply the balm about 4 times a day. 

The application process is easy, and it is pretty straightforward. 

The balm does not tug on your lips and glides easily.
Customer Feedback | Lavish Lip Magic Reviews 
Becky says, "I was addicted to smoking for a long time, and my lips were black. That's when I decided that I would quit smoking. I did, but the lip color didn't go away. I started using the balm, and it has been a good experience. However, there was little drying and flaking."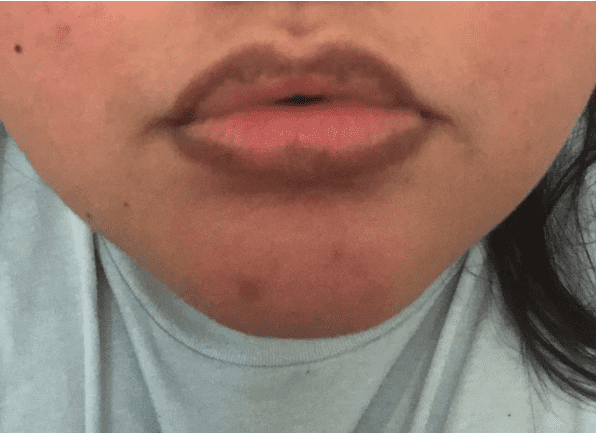 Cassandra says, "I work in the modeling industry, and putting on lipstick is an everyday task. We need to look perfect and bold. Lipsticks help a lot in that category. After some years, I observed the changed color of my lips. I cannot stop using lipstick as this is my job. The only thing I could do is start using something that can reduce the pigmentation. I started using this balm that my friend suggested, which has given me nothing more than disappointment. I saw no results after using it for 3-4 weeks. Definitely won't recommend it to anyone." 
Lavish Lip Magic Best Alternatives 
Rosebud Three Lip Layers
The Rosebud Three lip layers are a set of 3 tubes. They all contain the same formula but are incredibly moisturizing for your lips. It is not just made to return your lips to their natural color but also for moisturizing and nourishing your lips. It can have many other benefits that will improve your lips' overall quality. 
Pros 
Ingredients: It contains cottonseed oil, essential oils, aromol, and petrolatum, the primary ingredients. These ingredients can give a pleasing aroma and moisturize your lips. 

This comes in tubes which makes it very easy to apply. 

The pigmentation and coverage of the balm are excellent. 

It is not very thick and does not weigh much on your lips. 

It can be best for acne-prone and dry skin. 

The balm would be suitable for chapped lips and dry lips in particular. 

It can solve many issues, such as blemishes, chapped lips, etc. 

It has multifunctional usage as it can be used on your elbows and other dry corners. 

The formula can improve the color of your lips and reduce blackening too.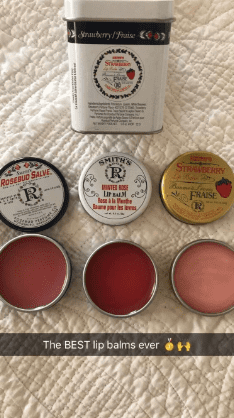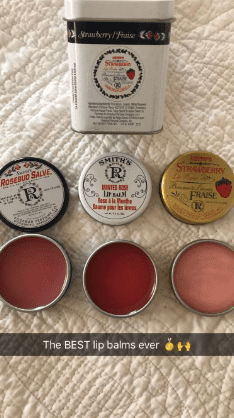 Cons 
The rose scent of the tube is not suitable for some users, and they don't like the smell. 

It is not ideal for sensitive lips. 
Burt's Bees Lip Balm
Burt's Bees is a very popular lip balm and can be considered a lip moisturizer. It is not made explicitly for lightening your darkened lips. It is already very popular as a moisturizer, which must be mentioned here. The balm is very hydrating and nourishes your lips. 
Positives 
Ingredients: It contains beeswax, shea butter, vitamin E, and peppermint oil. These are incredibly nourishing and refreshing ingredients. They can hydrate and moisturize your skin's lips well. 

It can condition your lips and soften them. This increases their overall texture and makes them smooth.

The formula can also revitalize and repair them. It can be applied on dry and chapped lips. 

It has a matte finish and feels very light on your lips. 

It can have a slight tingle on your lips, considering it has peppermint oil. 

The lip balm comes in 7 shades, essentially aromas, and has nothing to do with the formula. 

It is free of all harmful ingredients such as sulfates, phthalates, etc.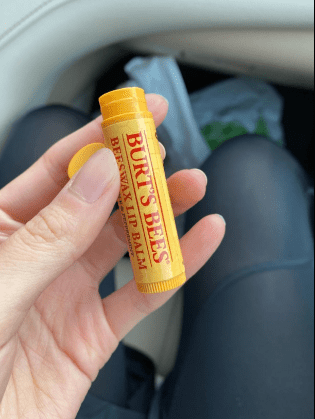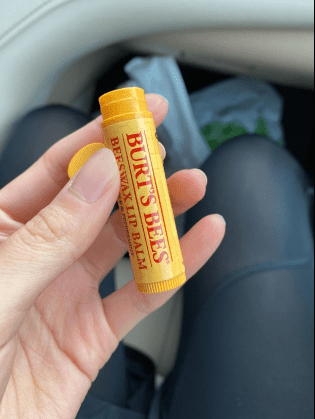 Negatives 
It does not have reviews that say it can return your lips' natural color. 

It can dry out your lips. 
LCMine Lips Pink Fresh 
This lip scrub balm is slightly different from the products we have been referring to. It is a scrub balm that is not exactly a traditional lip balm. The formula is made explicitly for lightening lips and improving the overall quality of your lips. It is made to reduce your lips' blackness and improve it. The primary benefits are moisturizing and nourishing your lips. Similar to the original product, this was made for brightening your lips. 
Sale
Benefits 
It works for dry, chapped, peeling, pigmented, and dull lips. 

The formula can also fix deep lip lines and other pigmentation issues. 

The formula exfoliates and improves your lip texture. 

It can brighten dark lips and bring back the original color of your lips. 

It can fade away dark spots on your lips. 

The formula can also improve the appearance of your lips. 

It makes them look brighter and feel softer than before. 

It deeply moisturizes and hydrates your lips. 

The formula can help restore the natural luster and color of your lips. 

The application process is easy and can be applied without any hassle.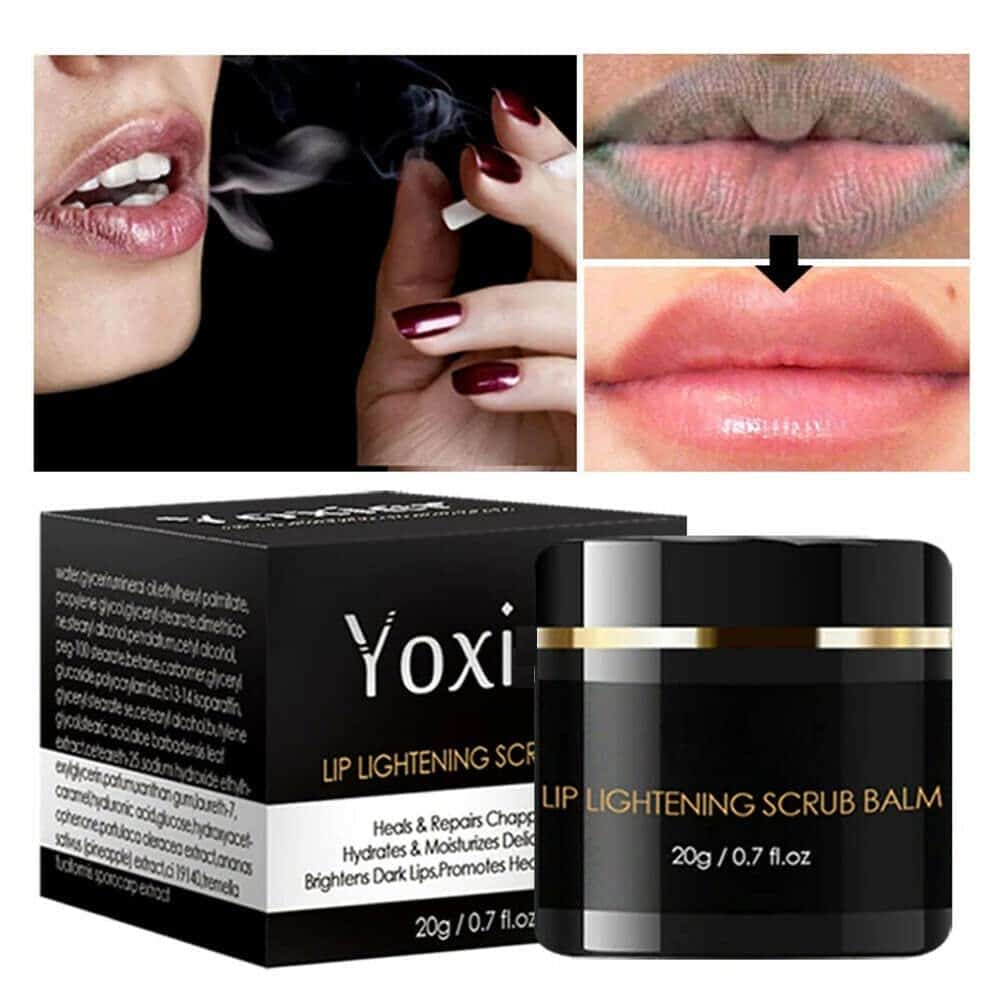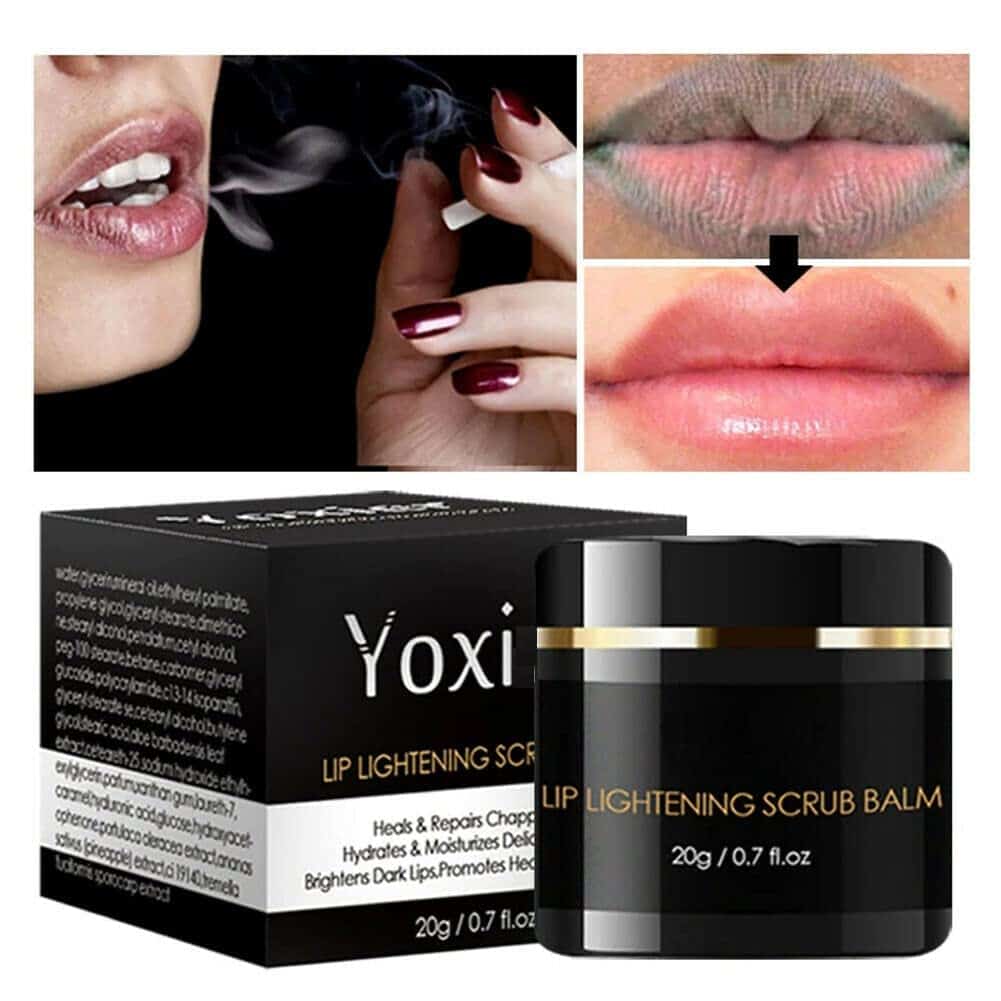 Drawbacks 
The lip scrub feels very dry to some women. 
FAQs | Lavish Lip Magic Reviews
Is expensive lipstick worth it? 
Expensive lipstick has impressive quality. They are made with the best quality ingredients and do not harm your lips. Although costly or cheap, you need to go through the ingredients list to know what is in the lipstick. Do not look at the price while buying the lipstick; always review the reviews and ingredients list. 
What are the best lipstick and lip liners on the market? 
We cannot term the best lipstick on the market as one. Many lipsticks are amazing. Some vast brands like Mac lip liners and lipsticks, Bobbi Brown, Maybelline, NYX, and others make good lipsticks. These brands have been making lipsticks for a long time, with no prolonged side effects. 
Is Lip Lavish Magic lipstick safe? 
Magic lipstick is entirely safe, and you can use it. Both males and females can use it. Do not hesitate to try the balm after looking at the packaging. It may look girly, but it can help you in multiple ways. 
Closure 
We found some positive and negative Lavish Lip Magic reviews. Some people started noticing results in a matter of a day; for some, it took weeks. You need to use this balm if your lips have blackened because of any issue. This can quickly help you bring back the original lip shade of your lips. It has skin-loving ingredients and emollients that can keep your lips well hydrated. Other anti-aging benefits can prevent the formation of fine lines and wrinkles. 
I'm Sarah Abraham, the founder and co-author of Blushastic.com and a professional makeup artist. Beauty is more than just skin deep, and that's why I'm passionate about sharing my knowledge and experience to help people feel confident and beautiful on the inside and out.
Whether it's skincare, haircare, or fashion, my goal is to empower women to feel their best. With my expertise in the beauty industry, I strive to provide practical advice and tips that are accessible to everyone, regardless of their skill level or budget.