With age, you need to start caring about your skin more. Using good quality skin products that have skin-loving ingredients. There must be some skincare regime that you must follow; it becomes problematic when there are so many products on the market. Anti-aging creams boost collagen production in your skin, making you look healthy. Choosing an anti-aging cream can be tricky as they all do the same thing. Every company comes with a new anti-aging cream now and then, and Asethe Face Cream is one of them.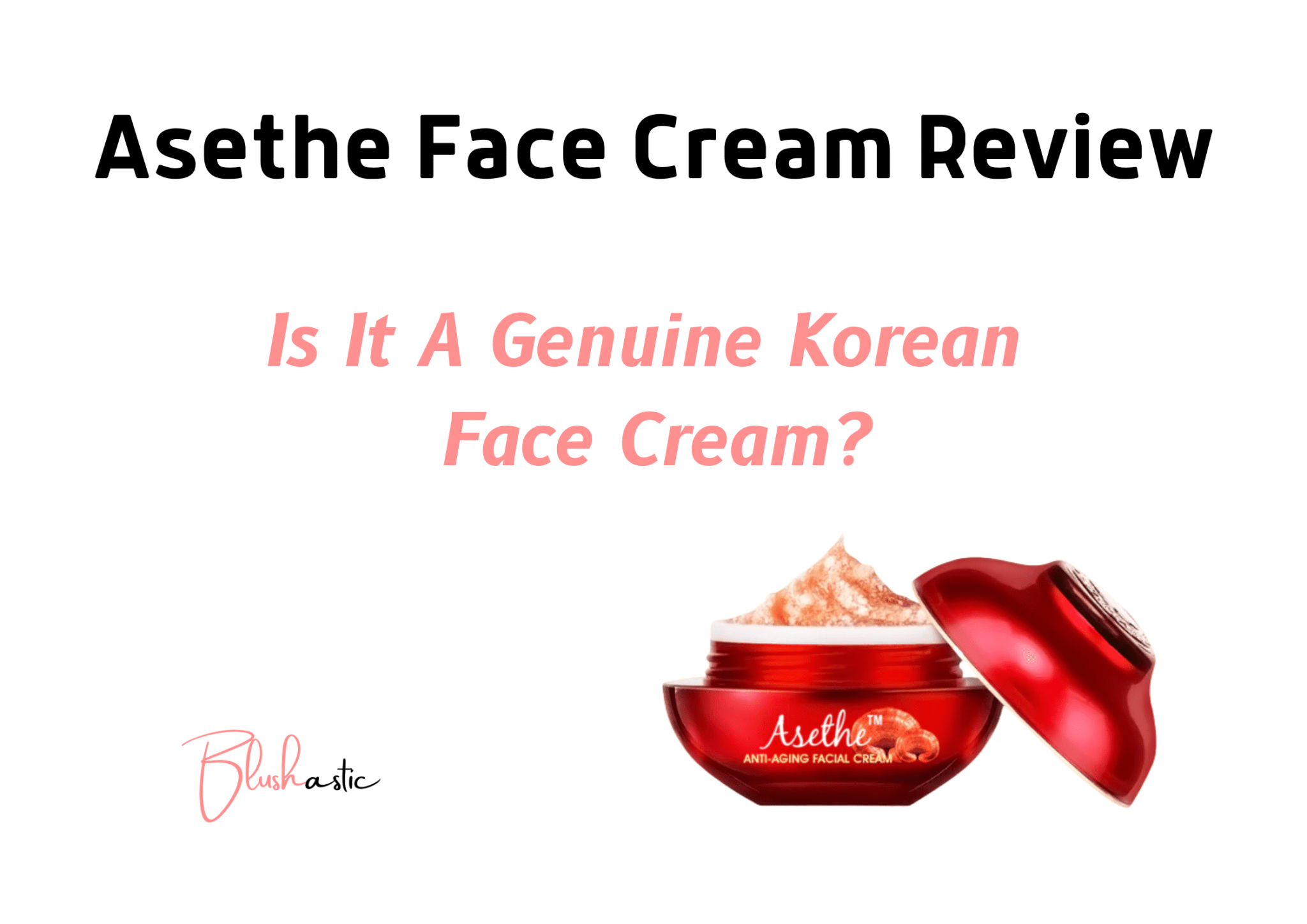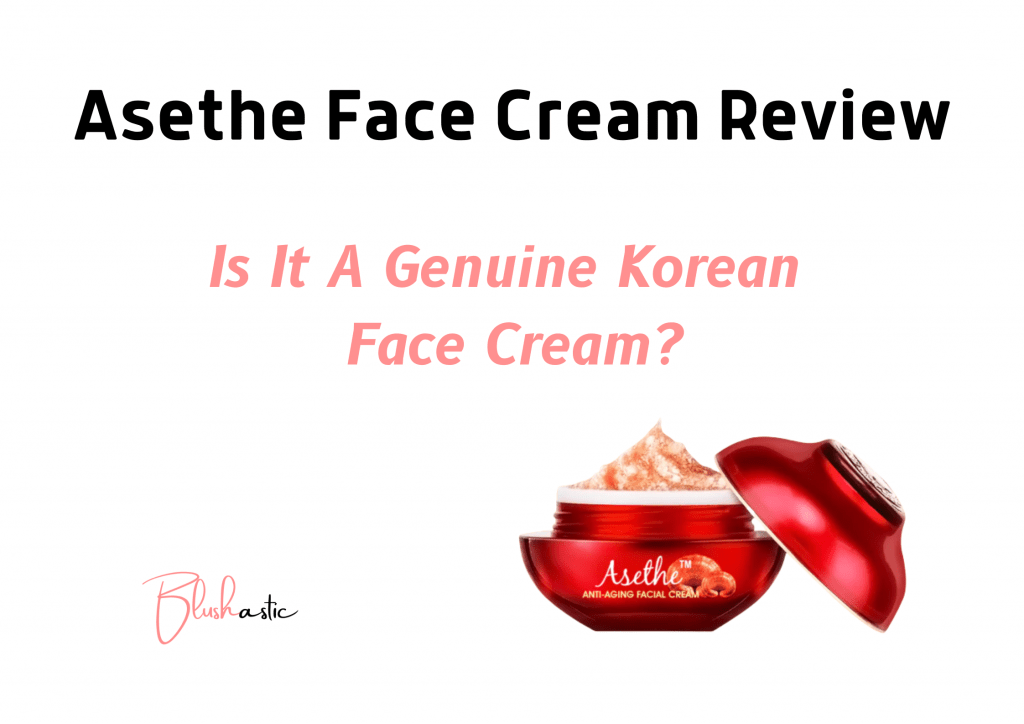 You need to consider many things when buying a fresh anti-aging cream. You need to understand what this cream can do and whether it is worth replacing your current anti-aging cream. With Asethe Face Cream Reviews, we'll learn about all the factors that can lead you to determine whether or not you should buy it.
Asethe Face Cream Reviews | The Best Korean Face Cream? 
There is not much about the brand. The information given is minimal. Although they have been in the business since 1979 and have good knowledge and experience in the field. Their website does not deliver a lot of information, and they don't have their anti-aging cream on their website. If you are impressed and want to buy the cream, you must buy it from third-party websites.
There are some things to remember about an anti-aging cream the ability to boost collagen production; it needs to repair the signs of aging and make your skin feel softer than before. These are some of the items you need to have on your checklist. Be thorough when choosing the cream, know about the ingredients and go through the reviews of the same. 
If you dont wish to go all experimental, Reverse Lift Trio from Serious Skincare is a more reliable option to fight sagginess, dehydration, and wrinkling. By adding this to your skincare regimen, you are entitled to multifold anti-aging benefits like firming, clarifying, contouring, lifting, and skin tightening.
Asethe Face Cream Ingredients 
Reishi Mushroom: Koreans have been known for their skincare products and the ingredients they use in them. They have shiny glass-like skin, which does not age as much as yours. It is because of the products that they use. If you read the ingredients list, you can be shocked to see the kind of ingredients in there. Reishi mushroom is one of those lesser-known ingredients which does wonders. 
Reishi mushroom is a hydrator and an antioxidant. The primary things that the reishi mushroom can deal with are fine lines and wrinkles. They can be used to prevent radical formation. It can also help to prevent premature aging and limit sun protection. It can also reduce redness and inflammation in your skin.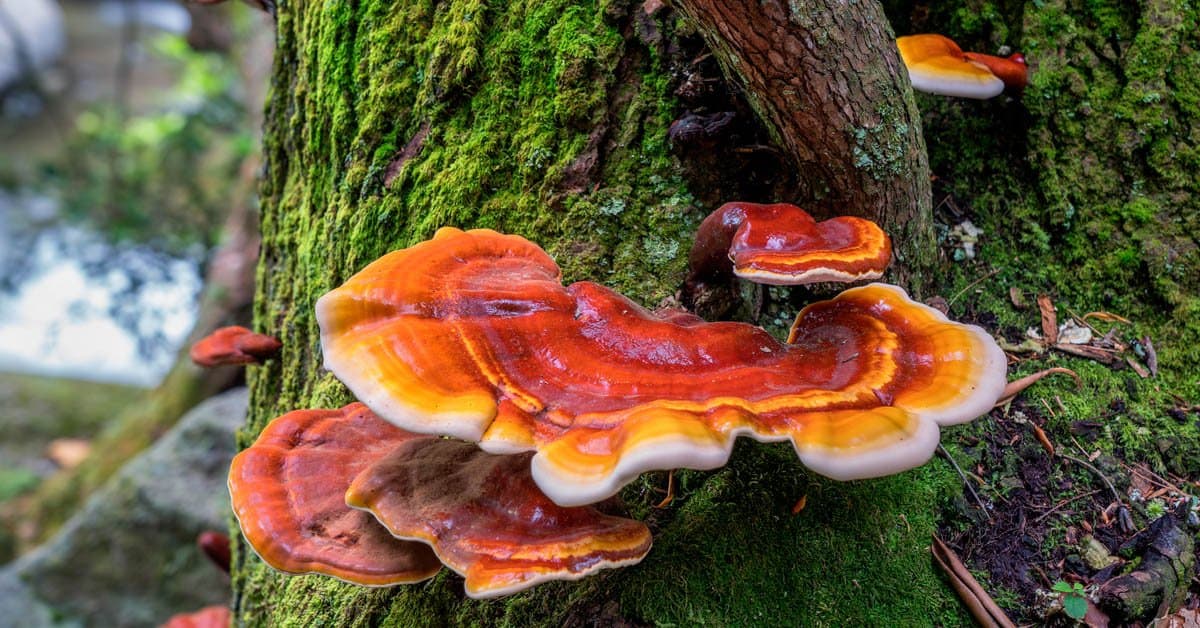 Hydration is one of the primary benefits of the ingredients as it deeply hydrates your skin and reinforces the skin barrier. It can also reduce pigmentation and discoloration in your skin. Some women also say that acne scars can be minimized and best removed after using them for some time. 
Benefits 
Reduces signs of aging: The anti-aging cream can reduce the signs of aging that you may have. Fine lines, wrinkles, and age spots can be potential signs of aging.  Other signs of aging can be solved with prolonged usage. Taking a hydrating cream as a preventive measure can also stop the premature aging that is bound to happen sometime. 
Tightens skin: It claims to make your skin tighter. Saggy skin can be a common issue with aging skin. Skin tightening requires a good amount of moisture; it can be considered healing skin, which generally happens at night. 
Hydrates skin: One of the reasons for curing skin issues and firming up your skin is the hydration of your skin. A good amount of moisture in your skin is helpful for skin healing. Water in your skin can speed up recovery and make your skin look healthy. Moisture in your skin can make it feel more soft and smooth in texture. You can feel the plumpness in your skin.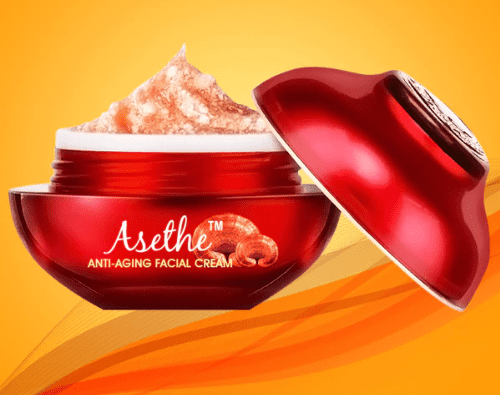 Drawbacks 
These are some of the negatives about that product that you can keep in mind if you are thinking about buying this product. 
It has a missing ingredient list. The only ingredient mentioned is Reishi mushroom and nothing else. We need to know other elements in the anti-aging cream to determine its efficacy. 

The cream does not have enough reviews to understand its shortcomings and decide whether we want to buy the anti-aging cream. These are some of the failures of the product. There could be others if there were more reviews. 

It is not available on any trusted website.
The seller scammed people.
Asethe Face Cream Best Alternatives 
Neutrogena Triple Age Repair Anti-Aging Cream 
Neutrogena can be considered one of the best brands for skincare. They have multiple anti-aging creams and products. They have spot correctors for specific issues but also general anti-aging fixes. This is a specific cream for anti-aging issues such as wrinkles, fine lines, uneven skin tone, and saggy skin. The cream's look and packaging are very attractive, and it has many positive reviews. 
Sale
Neutrogena Triple Age Repair Anti-Aging Night Cream with Vitamin C; Fights Wrinkles & Evens Tone, Firming Anti-Wrinkle Face & Neck Cream; Glycerin & Shea Butter, 1.7 oz
1.7-ounce jar of Neutrogena Triple Age Night Facial Moisturizer with Vitamin C & Glycerin deeply moisturizes and targets three common skin issues that age you the most—wrinkles, uneven tone and firmness
Our anti-aging night cream is clinically proven to help smooth the look of wrinkles, even skin tone, and visibly firm skin for a difference you can see in just as little as 4 weeks, revealing smoother and younger-looking skin
Its unique formula contains powerful anti-wrinkle Hexinol technology to help boost skin's ability to improve its appearance, elasticity and firmness, as well as glycerin to deeply hydrate skin
Anti-aging face & neck lotion contains vitamin C to gently help diffuse the look of dark spots while evening out skin tone to fight the signs of aging and improve overall radiance of skin
For best results, apply the anti-aging cream evenly over face and neck every night after cleansing to deeply moisturize and revive the skin while you sleep. Try this anti-wrinkle Vitamin C cream as part of your at-home self care routine
Pros 
Ingredients: The primary components are vitamin C and glycerin. It also contains shea butter and hexinol technology. These ingredients have anti-aging properties. They can make your skin softer and less prone to aging. It can reduce wrinkles and nourish your skin. They can also increase the stimulation of new skin cells. 

The cream can reduce firmness, toning, and tightness of the skin. 

It can repair wrinkles, fine lines, and uneven skin tone. 

The formula makes your skin softer and smoother. 

Glycerin in the formula can deeply hydrate your hair. Moisture in your skin can allow repair and healing in your skin. 

This is a night cream, as most skin repair happens at night. 

It can increase the elasticity of your skin and make it firmer. 

The cream can moisturize your skin well, and it also provides some sun protection. 

Your skin starts looking younger and more radiant. 

You can notice the results in a matter of 4 weeks. 

It can also reduce dark spots and other signs of aging. 

Apply it to your face and your neck before you sleep.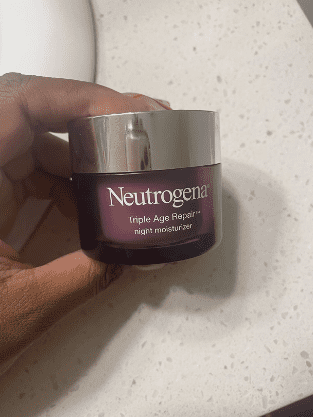 Cons 
Some women reported a burning sensation after applying the cream. 

Some reviews say that it does not have a pleasing fragrance. 

It can also feel too greasy on your face. 
CeraVe Anti-Aging Face Cream
CeraVe is an excellent brand, and they have good quality products. They have a wide range of products, most of which are highly rated. This is another anti-aging face cream. You can use it on your face and decollete. The cream is mainly made for fine lines and smoothening your skin. It is made to reduce signs of aging and correct your skin texture. It is one of the best-rated anti-aging creams and has more benefits than one. 
Sale
CeraVe Anti Aging Face Cream with SPF 30 Sunscreen | Anti Wrinkle Cream for Face with Retinol, SPF 30 Sunscreen, Hyaluronic Acid, and Ceramides | White,1.76 Ounce (Pack of 1)
[ ANTI-AGING FACE MOISTURIZER WITH SPF 30 Sunscreen] With Encapsulated Retinol that helps gently exfoliate skin to improve skin's texture without irritating skin for more radiant skin and Hyaluronic Acid to help retain skin's natural moisture.
[ DAILY FACE SUNSCREEN ] Broad Spectrum SPF 30 sunscreen helps protect skin from the UVA/UVB rays. Dermatologists recommend using daily sunscreen with at least SPF 30 to help decrease the risk of skin cancer caused by the sun.
[ SUNSCREEN LOTION ] Use this SPF 30 sunscreen moisturizer as the last step in a morning skin care routine. If layering with an eye cream, moisturizer or facial serum, apply Cerave Skin Renewing Day Cream after other products have been fully absorbed.
[ 3 ESSENTIAL CERAMIDES ] Ceramides are found naturally in the skin and make up 50% of the lipids in the skin barrier. All CeraVe products are formulated with three essential ceramides (1, 3, 6-II) to help restore and maintain the skin's natural barrier
[ DEVELOPED WITH DERMATOLOGISTS ] CeraVe Skincare is developed with dermatologists. Fragrance free, non-comedogenic, and non-irritating. Suitable for dry skin, sensitive skin, oily skin, and acne-prone skin.
Positives 
Ingredients: It contains retinol and SPF 30. Other primary components include 3 essential ceramides and hyaluronic acid too. MVE technology is a new-age technology for hydrating and moisturizing your skin. These ingredients are nourishing and have a tremendous impact on your skin. Retinol can have effective results on signs of aging. It also contains SPF, which you can include in your daily skincare routine. Hyaluronic acid can be hydrating and helps lock in moisture in your skin. 

The anti-aging cream can gently exfoliate your skin and help improves your skin texture. 

It can maintain a good amount of moisture locked in your skin which can help heal and repair your skin. The cream is also hydrating for your skin. 

It is easy to apply, and the pump makes it very easy for you to use it daily. 

The formula also contains SPF 30. 

It also contains ceramides which can induce the formation of new skin cells.

The formula solves anti-aging issues like fine lines, wrinkles, and firmer skin. 

It can also restore the skin barrier and lock in moisture. 

Non-comedogenic 

Fragrance-free 

Hypoallergenic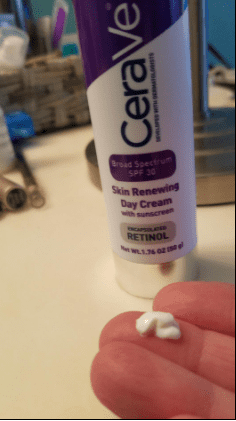 Negatives 
It can feel a little dry on your face. 

Some users said that the cream beads up and can be a little chalky on your skin. 

Some reviews say that they noticed a white cast after the application. 
eb5 Intense Moisture 
This anti-aging cream aims to provide good moisture and reduce the visible signs of aging. The cream was primarily made for fine lines, redness, wrinkles, and other signs of aging. This is an anti-aging cream that is a high-coverage thick cream. It contains skin-loving ingredients which can repair and heal your skin. It is easy to apply and has many benefits, except for anti-aging issues. 
eb5 Intense Moisture Anti Aging Moisturizer Face and Neck Cream- Tone & Tighten Skin with Retinol, Fade Fine Lines and Wrinkles with Vitamin E, A and B5-4oz
COMPLETE PACKAGE SKINCARE: This luxurious, whipped wrinkle cream is like a "face lift in a jar," as it helps reduce wrinkle depth, restore skin's elasticity, and renew skin strength, tone, and radiance. Packed to the brim with beautifying botanicals, vitamins, and free-radical-fighting antioxidants, this rich, anti-aging cream delivers long-lasting hydration for a more youthful-looking appearance.
MOST EFFECTIVE ANTI-AGING INGREDIENTS: Unique, proprietary formulation contains skin-saving, powerhouse antioxidant vitamin E to help boost healing and build cellular regeneration, while neutralizing free-radical damage. Pro-Vitamin B5 prettifies, preserves, perfects, and protects as it fights free-radical oxidation to skin cells, while helping to repair and reverse existing signs of aging and protect against future damage.
REPAIRS, RESTORES, AND REPLENISHES: This rich, intense anti-aging cream is loaded with the gentlest form of Vitamin A to help firm and tone laxity, as well as increase much-needed moisture levels. Alleviates redness and adverse irritation, while soothing and smoothing skin's surface. Beautifully balances pH levels to prevent blemishes and flare-ups, while boosting hydration. Comfrey root soothes and support's water content and retention capabilities.
DAYS TO VISIBLY YOUNGER-LOOKING SKIN: This amazing face-firming, moisturizing cream delivers real, remarkable results – real fast! Enjoy a more improved texture, tone, and tightening around face and neck. See smoother, softer, more supple skin and a firmer feel to the face and neck in just seven short days!
ALL NATURAL, NO "NASTIES": This intense anti-aging moisturizer is specifically formulated for sensitive skin types as it soothes, smoothes, and softens without parabens, gluten, fragrance, irritants, or other potentially harsh and harmful chemicals. This made-in-the-USA, pharmaceutical-grade anti-aging cream is also cruelty-free, non-GMO, dermatologist tested, and hypoallergenic.
Benefits 
Ingredients: It contains Oat Kernel Flour, allantoin, and panthenol. These ingredients can reduce visible signs of aging, like fine lines and wrinkles. They can hydrate and restore the skin barrier of your skin. 

You can use it during the day and at night. 

It can reduce the appearance of the visible signs of aging. 

The formula can also reduce saggy skin and make it firmer. 

It can also reduce redness and inflammation of your skin. 

The ingredients can improve skin quality and make it smoother. 

Skin can appear firmer and increase its strength. 

Your skin also feels more radiant and improves complexion too.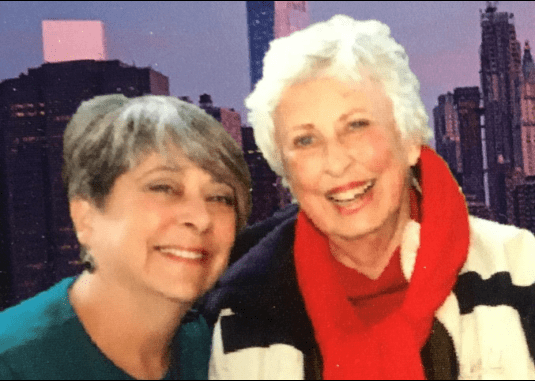 Drawbacks 
The formula can feel too heavy and greasy on your face. 

It is not non-comedogenic, and it can block your pores. 

It can feel too thick on your skin. 
Customer Feedback | Asethe Face Cream Before and After Reviews 
Ashley says, "I only use it at night, and I see good results. There is a change in the sagginess of my skin. Some wrinkles and fine lines around my eyes have started reducing. However, I don't think that sun protection is of any use. I suggest sunscreen with the anti-aging cream if you plan to get out in the daytime. Slowly but gradually, there are some changes in my skin. There are limited reviews on the sites, so I hesitated to buy it at first. It cannot reduce my acne scars; maybe with time, the cream can minimize those too."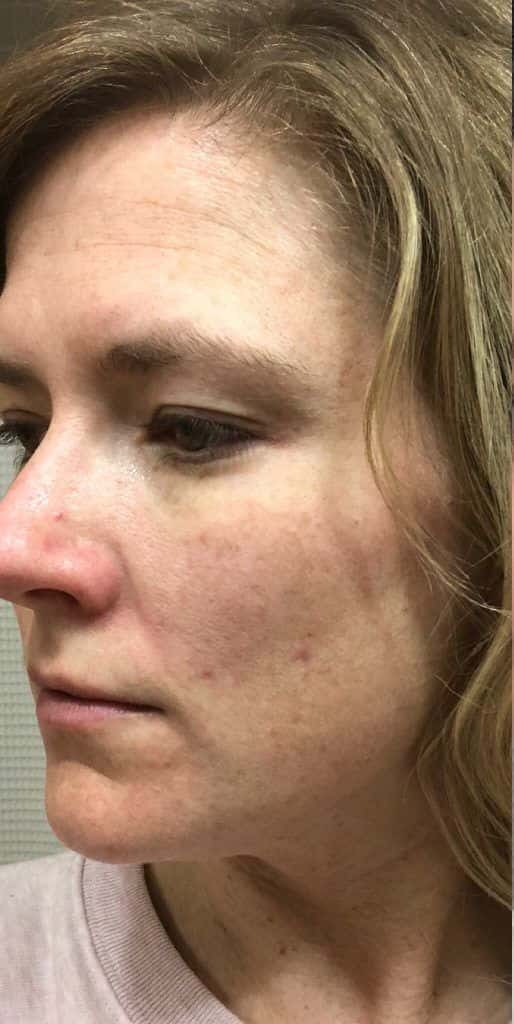 Rebecca says, "I purchased the Asethe Face Cream three months ago, and I have been using it since then. I see no actual change in my skin. The primary reason for this can be that I started using the anti-aging cream as a precaution. My skin showed some early signs of aging, and I wanted to start using it to prevent severe signs. I can only see the results with prolonged usage as most of the issues are yet to show." 
FAQs | Asethe Face Cream Reviews 
Is Asethe face cream the best face cream for Asian skin? 
Asethe Face Cream can be used on all skin types. We cannot consider it to be the best for Asian skin. It can work well, but there are not enough reviews for us to judge. However, we know it uses Korean skincare ingredients and can benefit Asian skin. 
Is Asethe face cream the Korean face cream for oily skin? 
Asethe Face Cream should ideally work on oily skin. No reviews report a reaction or acne breakout due to the cream. Although we need better checks and an increased number of reviews for making the judgment for oily-skinned women.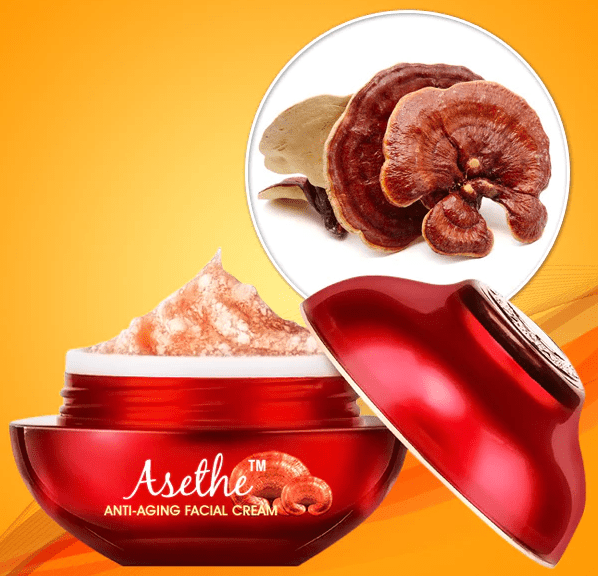 What happens if you eat face cream? 
Eating face cream is not strictly okay for you. It is not entirely toxic for you. If you or someone happens to eat some face cream, they might get their stomach upset and have issues with their stools. Nothing else can occur if the amount of face cream is small. If you are using a medicated face cream, you should go to the emergency room to be safe. 
Do expensive face creams make a difference? 
Yes and no will be the answer here. We cannot judge the reliability of the face cream based on the price. There should be skin-loving ingredients in it, and it should have enough reviews to evaluate the cream. They will make a difference if the quality of ingredients is impeccable, and you can trust the reliability of the cream based on reviews. A cheaper cream might also do the same, but it all depends on the elements. 
Closure 
We went through Asethe Face Cream Reviews and found them to be helpful. They are useful to determine that we need more reviews to be dependable on the cream. These are some of the issues that we faced with the product. However, some reviews find it to be effective. 
Marilyn's deep interest in fashion, beauty, and lifestyle has led her to pursue a fulfilling career as a freelance writer and blogger. With her bachelor's degree in fashion design from the Fashion Institute of Technology, she has developed a keen eye for style and trends, making her well-equipped to offer valuable insights into the latest fashion and beauty trends.