If genes haven't stripped you of your dreams of dreamy, fluffier lashes, the current weather conditions will do it for you! With the increasing number of harmful particles in the environment, our skin is always in contact with pollution, and the delicate parts of our faces suffer it all. That's right. The lash hairs are tiny and need constant hydration to grow and recycle.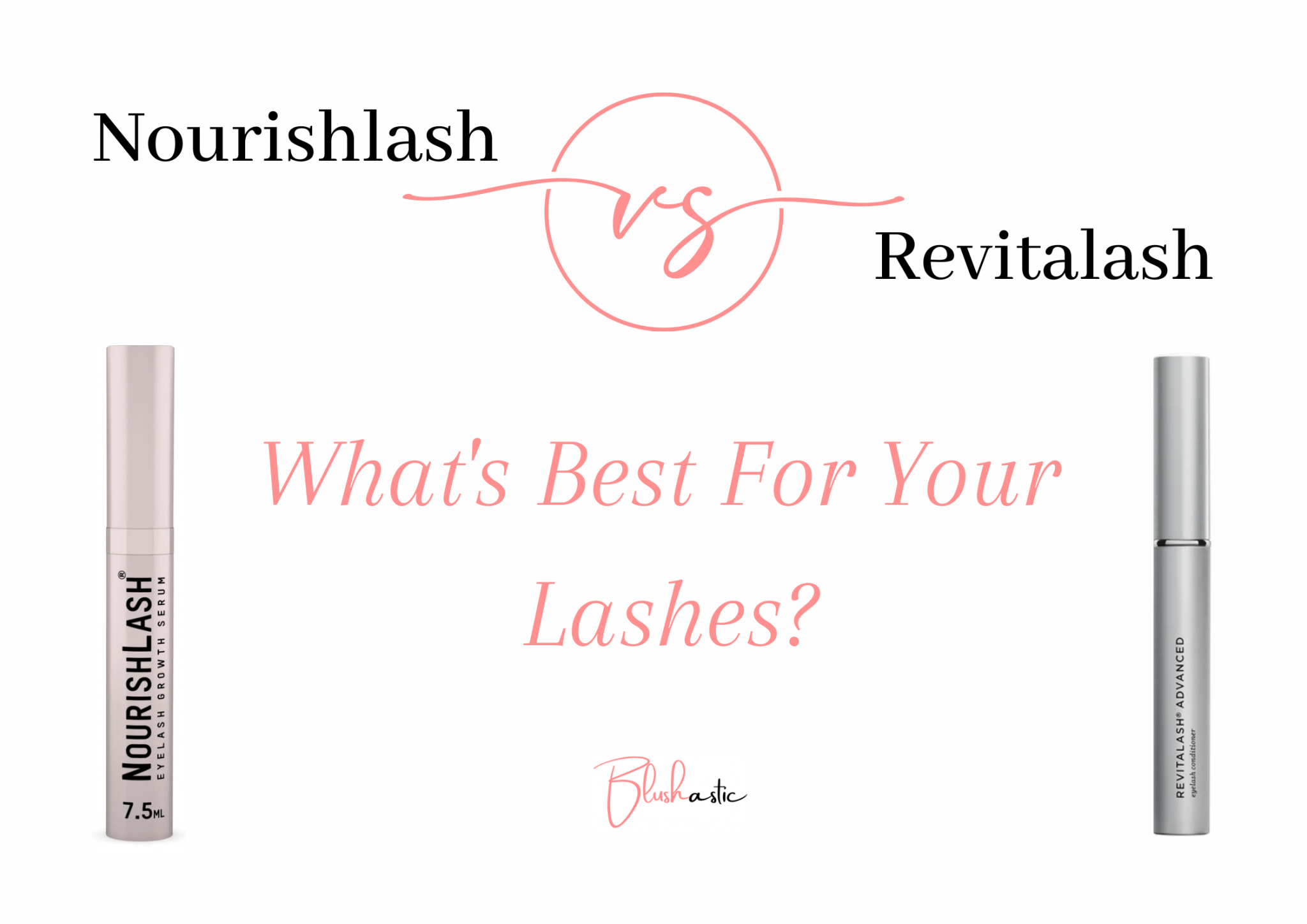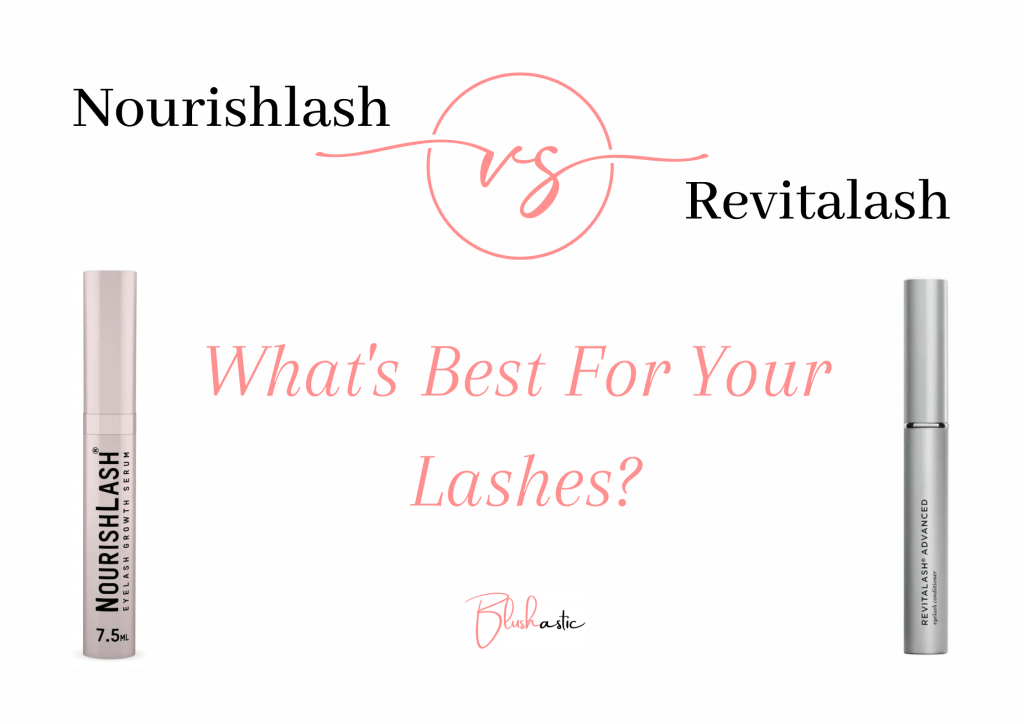 But this moisture is often stolen from free radical damage. This edit of Nourishlash VS Revitalash talks of two reputable brands in the lash growth industry, claiming their formulations are the best way to regain those voluminous eyes. Which one do you think will win the battle? Can you trust both of them? Let's see everything there is to know before you take the plunge and feel sorry for yourself!
Nourishlash VS Revitalash | What's Best For Your Lashes?
Product Range
If you thought Nourishlash was only your destination for excellent and voluminous lashes, you are in for a bigger surprise! The brand has other branches as well, which look after different needs of your beauty regimen. For example, Nourishvita claims to add vibrancy and bounce to your hair with vitamin pills or gummies. There are supplements for your hair, brows, and lash growth. The different flavors of gummies come in passion fruit, cherry, apple cider vinegar, raspberry, ashwagandha, turmeric, ginger, and cumin. NourishBrow amplifies your lashes by adding more definition to them.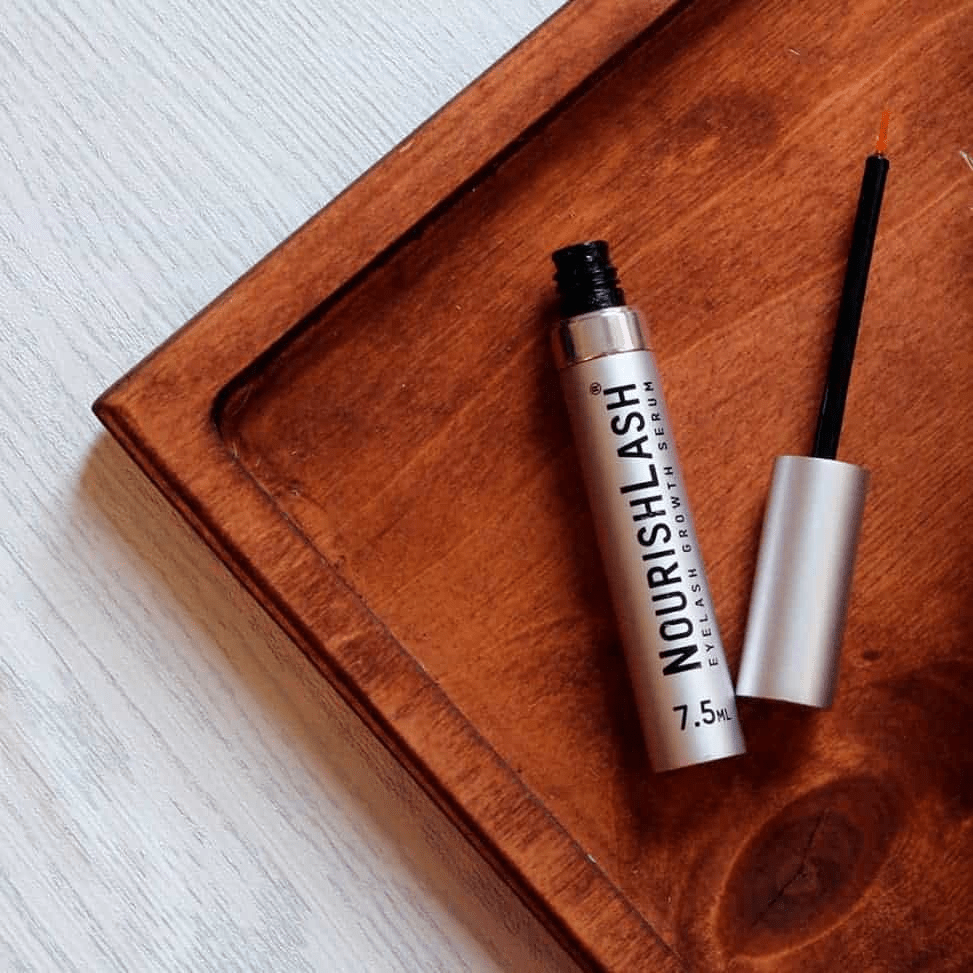 Revitalash focuses more on your lashes, brows, and a good hair collection. For this, it offers its iconic advanced lash serum and brow serum. The hair care range revolves around Volume-enhancing foam, thickening shampoo, conditioner, and volumizing hair collection. You also get your hands on many makeup and tools like Hydrating eye gel, eyeliner, mascara set, brow gel, precision tweezers, micellar water, and signature eyelash curler.
Ingredients
Peptide complex, biotin, vitamin B5, panthenol or pro-vitamin B5, camelia sinesis leaf extract, and red clover are the most sought-after ingredients of Nourishlash. They claim to reduce the chances of lash breakage and shield them from the effects of thinning, which might be caused by inflammation. The presence of biotin will do you a lot of good, as it is already known for promoting healthy skin, hair, and nails.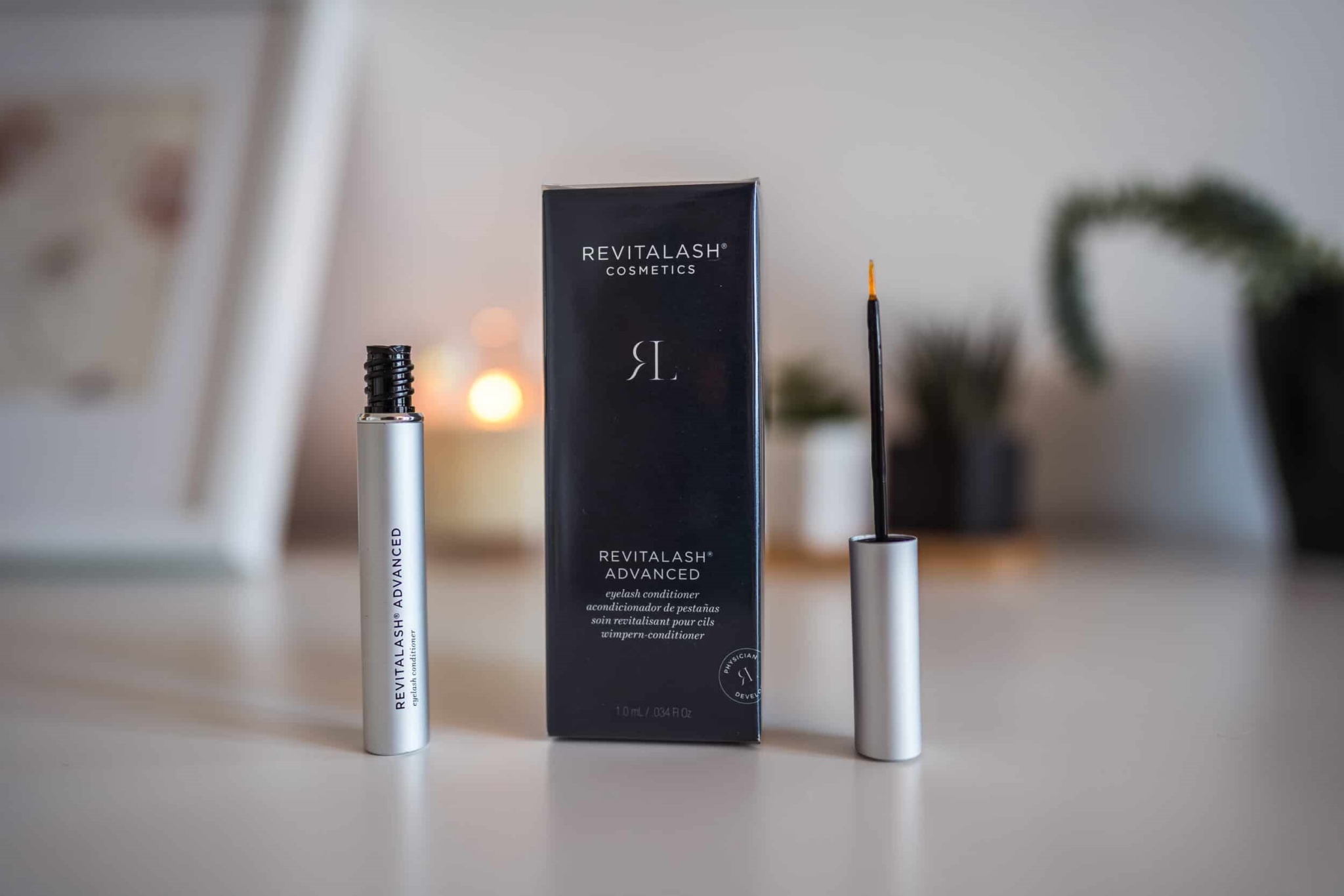 Just as the rest of our body, our lashes, too, need food. And Revitalash's conditioning formula depends upon some ingredients to make its lash growth formula wholesome for its users. Key ingredients in this formula are peptides, green tea extract, biotin, panthenol, lipids, Ginseng and Swertia Japonica, saw palmetto, and amino acids. They help in reviving damaged follicles and reduce the chances of hair fall. They also help enhance the density of individual strands to add a fuller-looking vibe to your eyes. 
Effectiveness & Results
Nourishlash enhancing serum has been designed with an advanced formula to breathe health into your lashes, strengthen them from within, and make them fuller. The procedure has been reported to infuse a good amount of hydration, make your lashes stronger than before, encourage growth for thicker lashes, heal and repair damaged ones, prepare lashes from shedding due to breakage or brittleness, avoid thinning, and increase the length to give you the lashes of our dreams. The formula also adds a glossy finish to level up your eyelashes.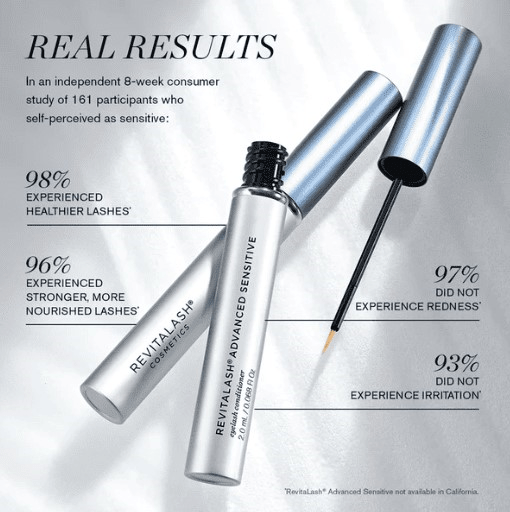 When a clinical study of Revitalash was done for 6 weeks with 63 participants, the evaluation of the study revealed several things. 98% of users were happy to see visible improvements in their lash appearance. 98% said they could feel their lashes feeling healthy and fed with the proper nutrition. Also, 98% of users could think their lashes felt stronger than earlier.
Safety & Side Effects
The brand does not publish any severe side effects of Nourishlash for users on its official website. However, this does not mean that all is well. Users must look out for side effects like swelling, itching, redness, dry eyelids, darkening, browning, or the iris, which may be permanent. And this goes for most eyelash serums. Make sure you go through the ingredient list thoroughly. Avoid it if you are allergic to particular ones, as it may give you flare-ups or inflammation. Do a patch test beforehand to be on the safe side.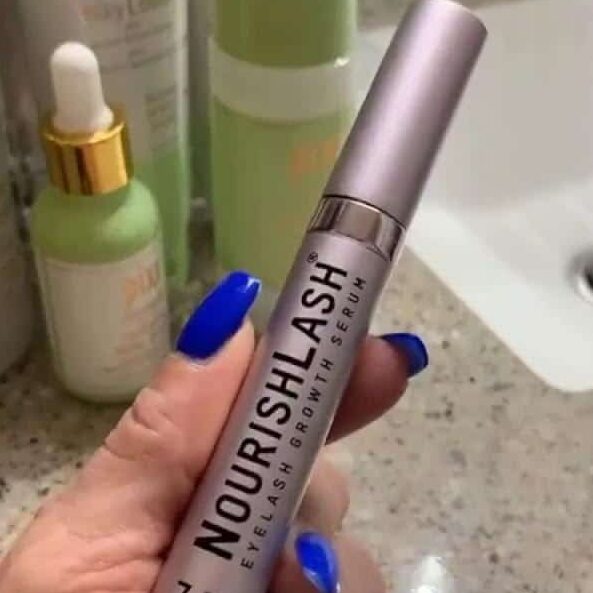 Although Revitalash stands tall in the business as the products are hypoallergenic, vegan, cruelty-free, and do not contain any harmful substances like parabens, oil, phthalates, BHT, or gluten. Despite all that, users may face adverse side effects while using this if they are allergic to them. One ingredient called chlorphenesin can often lead to acne, falling out of hair, or skin pigmentation. So, users must look at the ingredient list before buying it. The brand does not have the approval of the FDA. It can cause changes in the color of the iris, whose effects cannot be reversed, blurred vision, irritation, itchiness, swelling of the eye, darkening of the skin around eyelids, redness, or weak and stiff lashes. 
Price Structure
The Nourishlash Eyelash Growth Serum comes in a 7.5 ml tube and may cost anywhere from $59 to $169, depending on the number of units you purchase. On the other hand, the RevitaLash Advanced Eyelash Conditioner or lash-enhancing serum could cost around $59 to $152.
Revitalash Serum comes in two sizes: 2.0 ml (3 months supply) and 3.5 ml (6 months supply). Comparatively, the Nourishlash serum will likely last you longer at a cheaper rate.
These price tags of Revitalash may not cater to most people's budgets, which will incline them towards the other potent option. The difference is enormous, so look out for better deals. For example, there is a frequent Buy 2 get 1 offer for Nourishlash. Don't narrow down yourself; here's another comparison report comparing Revitalash VS Latisse.
Evaluation of Pros and Cons | Nourishlash VS Revitalash
Nourishlash Pros
There are no delivery charges
Supplies an intense level of hydration to your lash hair
Improves lash appearance by protecting them against aggressors
It makes your lashes thicker and more voluminous
Heals and repairs the damage caused to hair follicles
Prevents shedding or falling out
Adds individual lash thickness 
Enhances the natural length of lashes
Adds a lustrous shine  
Protects lashes against pollution
Nourishes, conditions, and protects
Prevents thinning out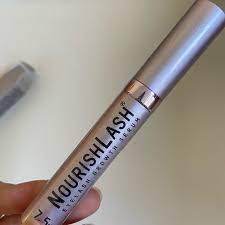 Cons
Can only be bought from the brand's official website
It may be in limited stock or no stock at all
Does not have adequate clinical studies
There are side effects, but the brand says on its official website that none have been reported.
Revitalash Pros
Lightweight formula
Fast-absorbing consistency
Rated as the top celebrity-approved lash serum and is used by Meghan Markle
Strengthens lashes from within
Approved by dermatologists and ophthalmologists
Adds a visible difference in the length by making lash strands longer
Suitable for all skin types
Reduces breakage and falling out
Cuts down brittleness and fortifies lash follicles
Never been tested on animals
Improves lashes by conditioning them from roots to tips
Eliminates dullness of lashes by replacing them with shine and luster 
It gives results only in 4 to 8 weeks of daily usage
Free from nasties like gluten, parabens, and phthalates
Made from skin-loving ingredients
Cons
Rare side effects like eye irritation, swelling, or redness
It is not very economical
Might take more time to show the results
It may not help in increasing lash density
Customer Feedback | Nourishlash VS Revitalash
The Internet is everyone's go-to place for learning about the latest products that have created a buzz in the cosmetic industry. But before relying on the so-called facts you know about the products, it is crucial to verify them. And only reliable sources cna give you truthful information, as they already have been on this side of the deal. So, we asked a few trusted sources about their feelings after using these serums from the 2 leading brands. Let us see which one can benefit your lashes the most. 
Zoe commented on Nourishlash, "I never believed any such thing as lash growth formulas until I met a friend. Since childhood, she used to have fragile and light lashes, which were almost negligible. Even her brow hair was less than average. That day, when I saw her, her eyes looked bold and grabbed my attention. So I went up to her and asked how she did it. After that, I bought this serum, and my whole life changed. My lash strands look thicker than earlier, and my lash line appears fluffy. I am very pleased because there are no sparse spaces in my eyelids anymore."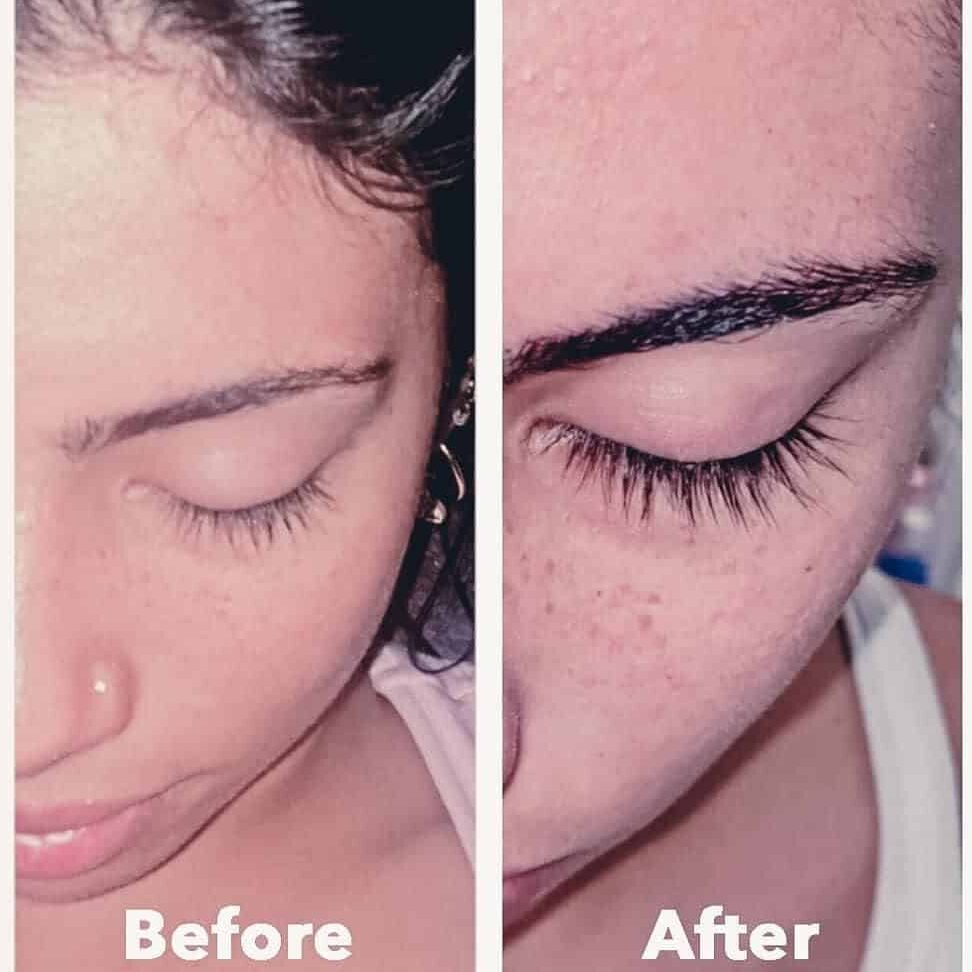 Lizzie said on Revitalash, "Probably the best formula I have ever used on my lashes. These helped me a lot in getting my lost lashes back. Now my eyes look bolder, even without wearing mascara. It also helped me a lot in making my brows fuller. Every woman should use this."
Serena pinned on Revitalash, "Only after reading so many positively overwhelming reviews, decided to give this a chance. My sister was very rigid because I was spending so much money on something I had never used before, but I still bought it. Then I realized I should have listened to her because this serum did nothing for my lashes and brows. It has been a long time since I have been using it, yet there are no visible improvements."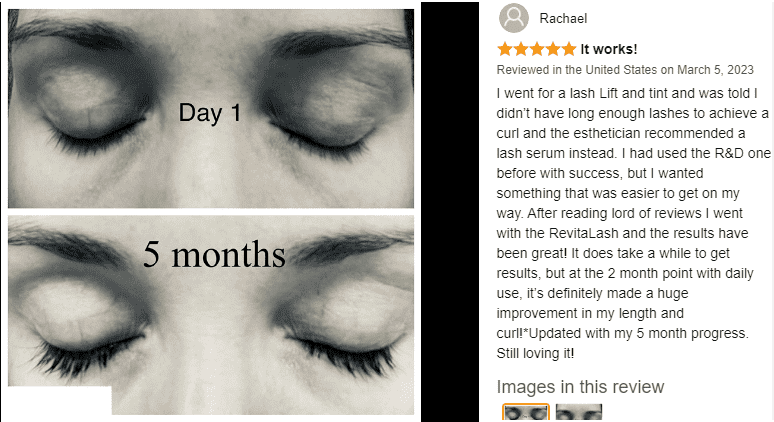 Olivia expressed about Nourishlash, "Never going to spend my money on this again. Not only did the formula do nothing good for my lashes, but it gave me many side effects. Only after the fourth week did I notice that the upper part of my eyelids was becoming darker than usual. Then I immediately stopped using it.'
FAQs | Nourishlash VS Revitalash
Do celebrities use RevitaLash?
Yes, many celebs from tinsel town are ardent fans of this lash growth serum from Revitalash. Some of them are Kim Kardashian and Olivia Wilde. In an interview, it was also revealed that Meghan Markle is a big fan and loves to use this award-winning formula for her lashes as it conditions lashes from roots to tips and promotes growth.
How long does it take for NourishLash to work?
Everyone's skin type is different. So a product might give you different kinds of results than it gave to someone else. If you use a design serum consistently, the NourishLash growth serum might show noticeable improvements in your eyelashes in just 2 weeks. Some users said that they received their results in a period between 2 to 8 weeks. You must be patient with your routine and not discontinue to see maximum benefits. You can also take steps to improve your lifestyle and daily habits in this time to get the best results.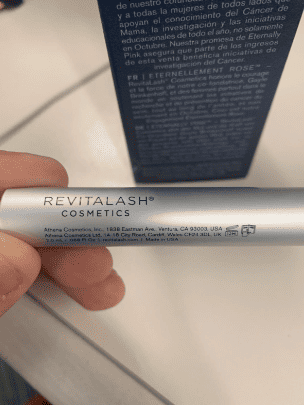 Does RevitaLash cause eye darkening?
Yes, the Revitalash formula can cause eye darkening in some cases. According to reports, some users have revealed the fact that the serum darkens the area of the skin near the base of their lids or lashes. A good reason why this happens is that the formula consists of an ingredient called prostaglandin (Dihydroxy Difluoro Ethylcloprostenolamide). So if you notice such pigmentation or discoloration, immediately discontinue using it, and seek help from your dermatologist.
Closure
Ultimately, you are the better judge of your skin, how easily it adapts to a new formula, or how reluctant it is because of sensitivity—using something wrong just because it has a lot of reviews can damage the delicate inner layers of skin as much as it does to your skin's surface. So, ensure you are ready to face the consequences of these benefits.
Noruishlash claims that its product is all-natural, and no reports of side effects have been present on the brand's page. So, if you are safety-oriented, you can go for it. Many users will agree with a more wallet-friendly option that caters to everyone's needs. At the same time, several known celebs are flaunting their lashes after using Revitalash. So, think before you act! 
I'm Sarah Abraham, the founder and co-author of Blushastic.com and a professional makeup artist. Beauty is more than just skin deep, and that's why I'm passionate about sharing my knowledge and experience to help people feel confident and beautiful on the inside and out.
Whether it's skincare, haircare, or fashion, my goal is to empower women to feel their best. With my expertise in the beauty industry, I strive to provide practical advice and tips that are accessible to everyone, regardless of their skill level or budget.