Goddess Locs are a statement look in themselves. You should just know to carry them in the right way, and et voila, all eyes on you! Let's be honest; we all have thought of getting them at least once, or even at point 5 times in our lives! But bold as they are, lock maintenance takes work! The grooming might feel like a battle, where halfway, I am sure, there always is that thought of just going bald after you have given them their daily dose of TLC.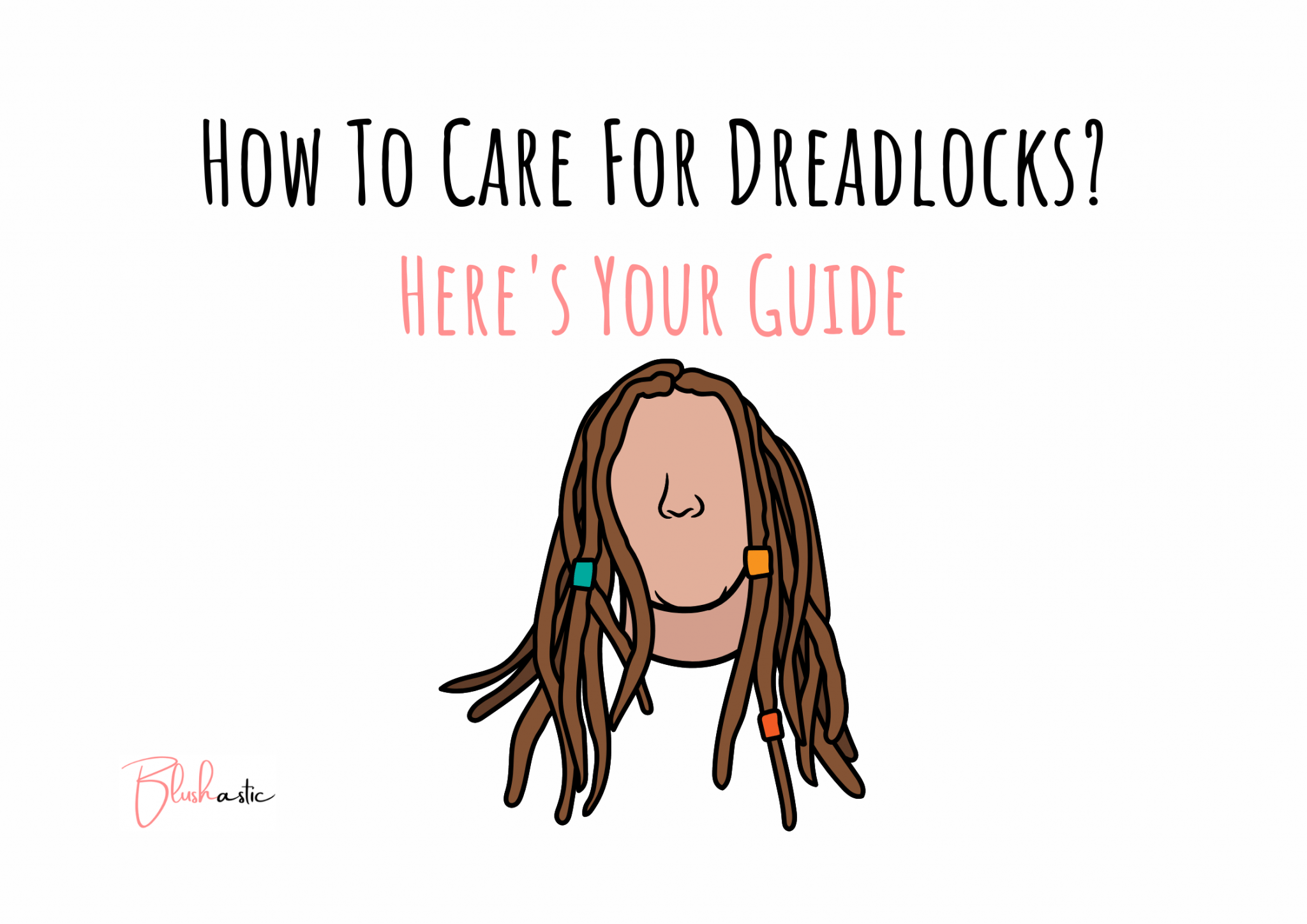 People already with this long-term commitment on their heads would know the feeling. However, we don't change the goal when things don't work out. We change the way of doing them! But this distinguishable art form of hairstyle is not for everyone. And with that unthinkable craze comes the enormous responsibility of maintaining them. Or else, good luck on getting out of that mess alone! 
This guide on How To Care For Dreadlocks is a way to improvise whatever you have been doing wrong till now so that your locs don't suffer for you. Let us see what you must do to get through perfect dreadlocks without sweating!
How To Care For Dreadlocks?
Here are some tips and tricks you can follow to enhance the quality of your dreadlocks. Let us see what you need to do!
Way of Water
You read it right! Allow water to make its way through your locks by giving them a good wash they will remember. Washing your dreadlocks, or shamwashing as they call it, is crucial as it keeps away the chances of a build-up and excess oil. You can do it once every 2 to 4 days or as necessary according to your lifestyle. If you sweat a lot, you can do it more. But make sure you use a sulfate-free shampoo and conditioner that does not leave residue in your hair. This can attract more dirt and lead to clogging, leading to more hair fall.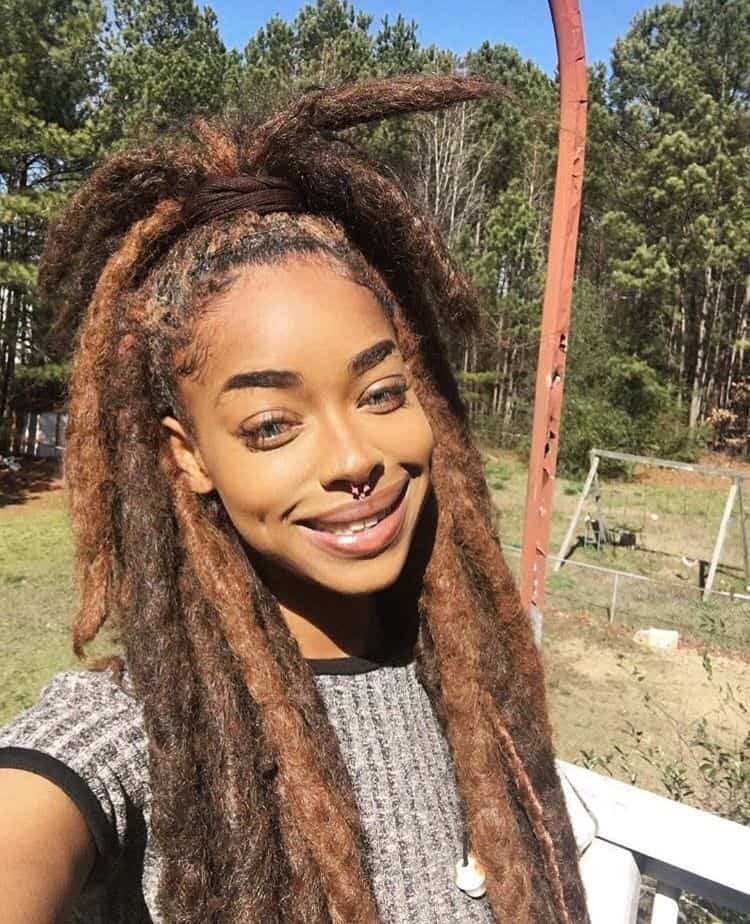 However, if you have freshly made locks, washing them in the first week can loosen them, which will trump the whole point of making them. Cover your head with an oversized shower cap and bathe for the first week. Refrain from doing it, as it can lead to dryness or itching.
DryLocks
The next critical step is to ensure your dreadlocks are dry, without any hint of water. Otherwise, your hair may absorb all the bad air and start smelling. This might feel like a handful, but you asked for it! Make sure you rinse out water slowly by scrunching your locks. Start at the roots and slowly come down without the water drizzling its way. Using a microfibre towel to do it will be a good idea, as it reduces friction, reducing breakage. You can also use a cotton t-shirt but don't run the t-shirt against your locks as it may entangle them. 
Seal the deal
Moisturizing cannot be missed. Be it your skin or your hair, you need it in your life! Although locs do not need as much moisture as natural hair, it does not mean you will deprive them of it. Dry hair is more prone to breakage as it invites brittleness. And let's face it, hair fall in dreadlocks will be much more embarrassing than otherwise! Moisture or rehydrate your locks once every 3 days. You can use a moisturizing spray if you like. But remember to lock it in with a hair oil that suits you. This will keep the moisture sealed in for a long time and add shine to your hair or locs.
Scalp health
With all that rough weight on your head, it cannot be easy for your scalp to keep up with the stress. Your scalp is underground now, so you need to care for them more than earlier. Keep them clean, and do not use heavy oil, as it will only clog your pores. Go for something that quickly absorbs onto the skin without leaving greasiness or residue.
Style Story
Comb coils are a great help if you want to twist small sections of your hair into coils. You can also try palm rolling. All you need to do is roll small sections of your hair and roll them onto your palms. This will tighten and lock the dreads in place. Don't be too aggressive. Braids or two-strand twists are just for you if you have a thing for long hair. The Free form styling will prevent detangling your hair and make things easier for you!
While doing this and trying direct looks out, you only need to worry about your edges. Longer locks mean longer weight, which may burden your crown and put the delicate edges at risk. Therefore, don't braid them too tight. This will keep many problems out of your way, like bald patches, hair thinning, and traction alopecia, as keeping dreadlocks means putting your hair under immense tension while styling.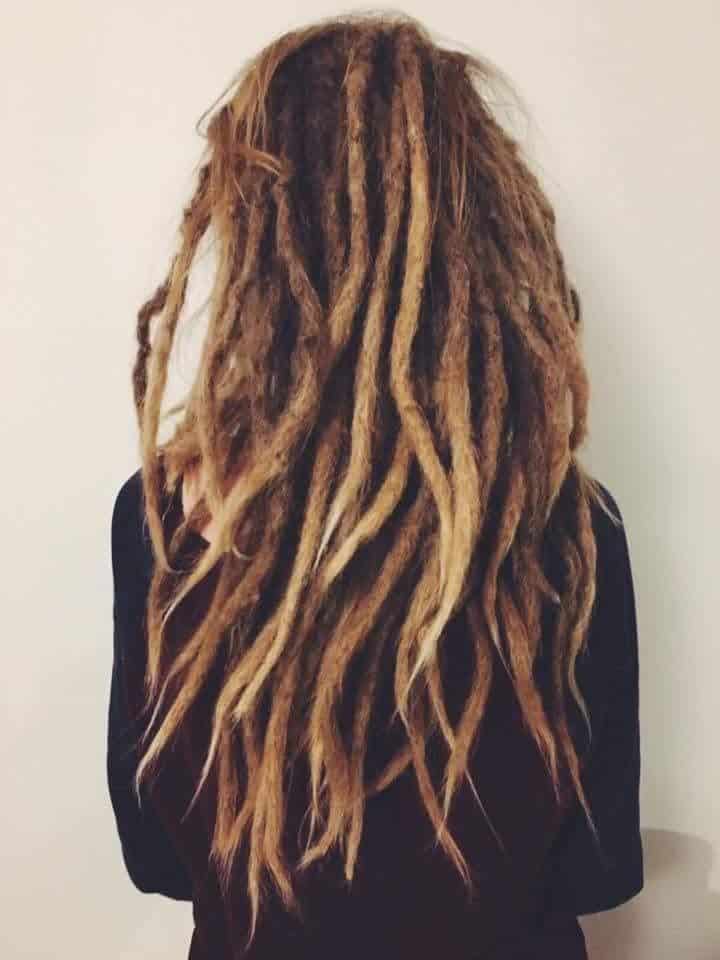 Night Pampering
Pro tip:- Additionally, you can use a satin pillowcase while sleeping or wrap your head in a satin cloth. This will prevent brushing your locks against the case cloth while sleeping and avoid breakage. You can also choose a silk scarf. Our pillowcases are usually cotton; cotton ends up soaking in all the moisture from our hair/head, making it dry and prone to brittleness.  
Closure
But first, why? Why do people keep dreadlocks? Well, they are just bold enough to pull it off! However, if your dreadlocks are falling and not getting the most healthy form of life, there's only so much time before they come crashing down. And boy!
Will that be a sight for sore eyes? But keeping them means protecting them a lot. So if you are opting for this hairstyle or want to go a step ahead and choose a hair color for dreadlocks, you must be the one to know it all. Thankfully, this informational edit on How To Care For Dreadlocks will teach you all the Yeses' and Nos and let those locks add layers to your personality. Dreadlock away! 
Marilyn's deep interest in fashion, beauty, and lifestyle has led her to pursue a fulfilling career as a freelance writer and blogger. With her bachelor's degree in fashion design from the Fashion Institute of Technology, she has developed a keen eye for style and trends, making her well-equipped to offer valuable insights into the latest fashion and beauty trends.