Trying out new and funky styles is normal for makeup or hairstyles. The iconic Jack Sparrow dreads are another level of funkiness and sass. But why stick to the regular dreads? Have you ever thought of coloring your dreadlocks? If yes, you must look for the best hair color for dreadlocks. We bring you some of the best options to help you get your favorite color and ditch the bland side.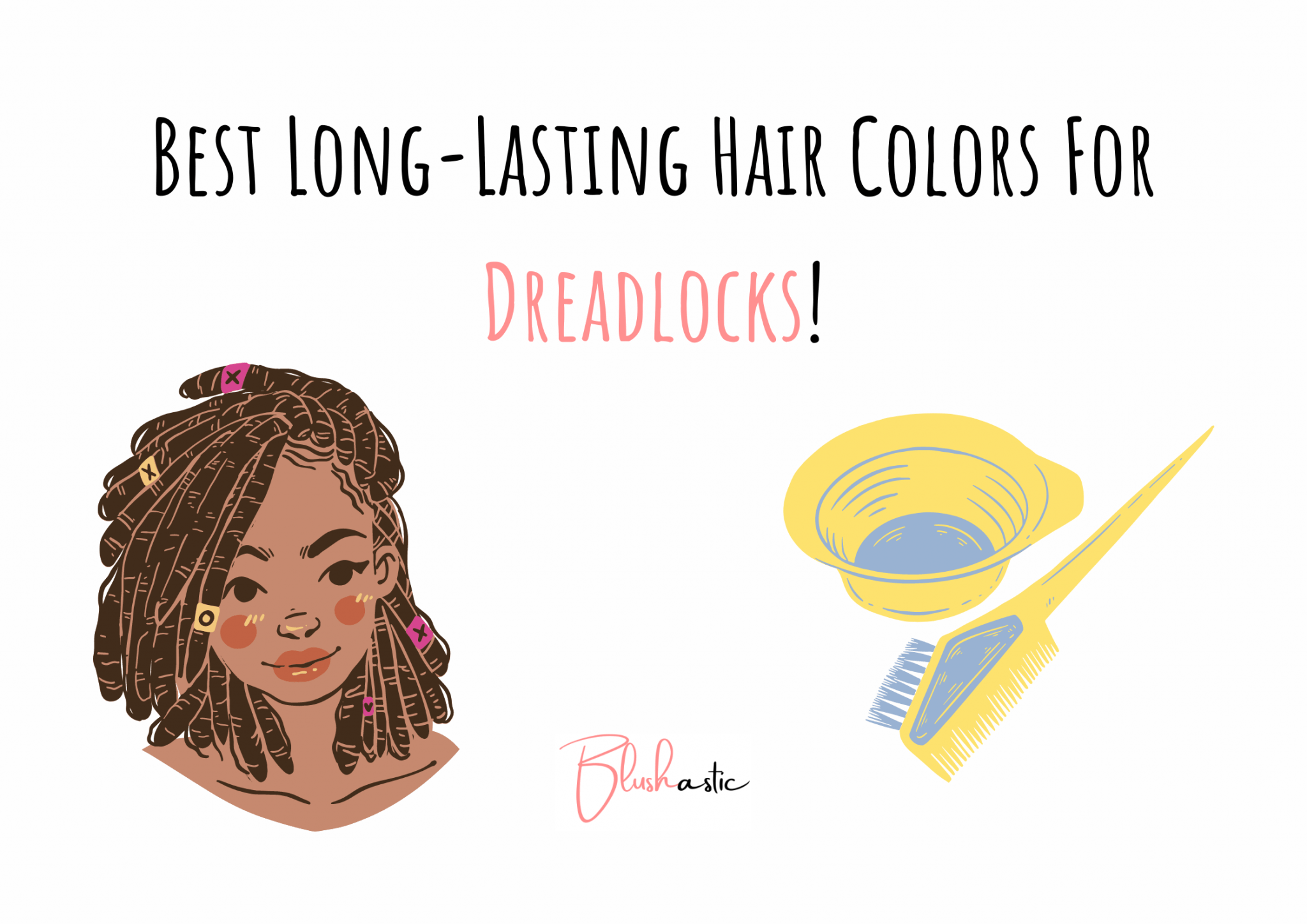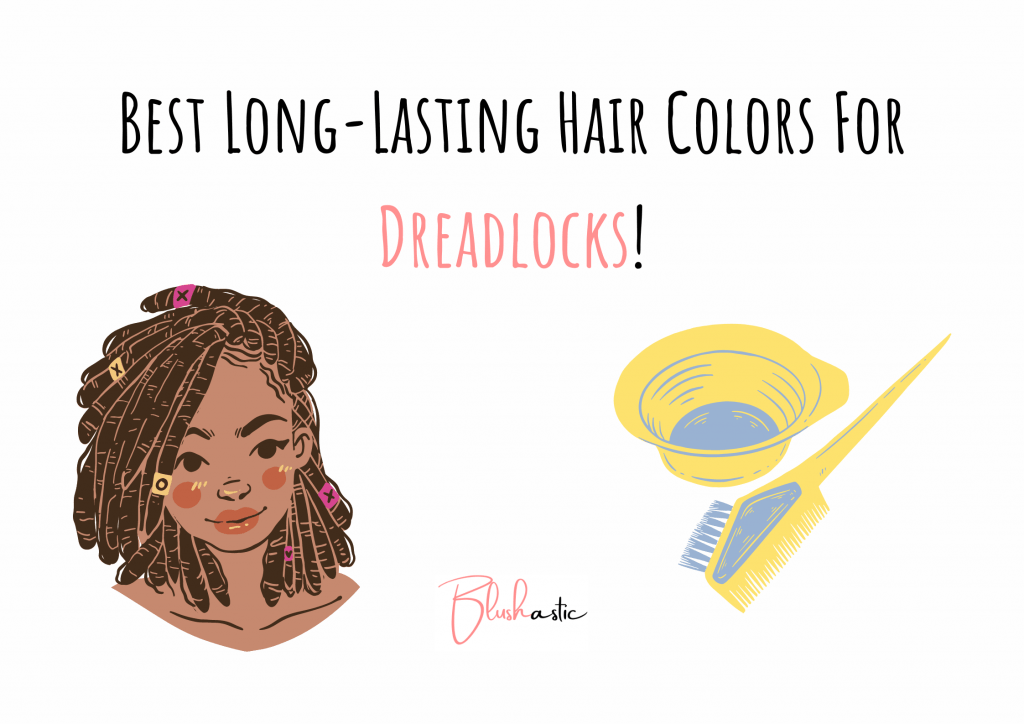 Coloring your natural hair is the same process as dyeing your dreads. The only thing you require is extra attention and care. You should also know about your dreads, whether or not they are ready and strong enough to be dyed. If your dreadlocks are in the Budding or Teenage phase onwards, then it is fine to get them colored. However, if your dreadlocks are still 'Baby,' then you gotta wait for some more time.
Best Hair Color For Dreadlocks | How To Color Your Dreadlocks?
Coloring or dying your dreads can be a tricky process. But to achieve a fantastic look, follow the steps mentioned to complete the hair coloring process without causing hair breakage. 
Moisturize:

Taking precautionary measures or extra care before you color your dreads is essential. You wouldn't want your dreads looking dreadful! So to avoid such a situation, moisturize your hair 1 or 2 days before coloring them. The moisture your hair takes up will influence how well they absorb the color.

2 Kits:

If you are coloring your long and thick dreads, you should buy 2 kits and keep them ready. Lighter hair may require one, but in the case of thicker hair, 1 will not be enough.

Part Your Hair:

As you part your loose hair, part the dreadlocks into some sections. Hold these sections with hair ties and ensure you coat your ears and your hairline with the barrier cream provided. This will prevent them from being stained.

Mix:

While having your gloves on, mix the color by following the instructions in the box. 
Application:

Use a brush to apply the colored mixture to your dreads. You can even use the scrunching method and soak your locks in the mixture, so they are saturated well. Not coloring or soaking them properly can result in a spotty dye job.

Post Application:

Cover the dreads by wearing a cap once you apply. Leave your hair that way for 35-40 minutes. Your hair is matte, so the color needs time to penetrate well through the dreadlocks.

Wash out the color. The water might take 1 or 2 washes to clear through your hair. Use a deep-oil conditioner that will nourish your hair. Moisturize your dreadlocks with your fav oil. 

Once this is done, you are at the end of the process; you must retwist your dreads according to your convenience. Make sure you keep moisturize your hair regularly to avoid any breakage.
Top Handpicked Hair Colors For Dreadlocks
Image
Budget

Best Over-All

Perfect for Temporary Usage

Name
Naturtint Permanent Hair Color
Herbatint Permanent Hair Color Gel
Features
Vegan, FREE FROM Ammonia & Parabens & Enriched with Plant Ingredients
Vast Options, 100% Grey Coverage & No Parabens
No-flake, Vegan & No Bleach Needed
Budget
Image

Name
Naturtint Permanent Hair Color
Features
Vegan, FREE FROM Ammonia & Parabens & Enriched with Plant Ingredients
Best Over-All
Image

Name
Herbatint Permanent Hair Color Gel
Features
Vast Options, 100% Grey Coverage & No Parabens
Perfect for Temporary Usage
Image

Features
No-flake, Vegan & No Bleach Needed
Naturtint Permanent Hair Color 
Being in the hair color market for over 25 years, Naturtint hair color has undoubtedly grabbed many customers and their trust, and thus, it is the best hair color for dreadlocks. With a botanically inspired formula, the hair color has been dermatologically tested. The fascinating thing about it is that it is the first-ever permanent hair color certified by USDA. 
Sale
Naturtint Permanent Hair Color 5N Light Chestnut Brown (Pack of 1), Ammonia Free, Vegan, Cruelty Free, up to 100% Gray Coverage, Long Lasting Results
BETTER INGREDIENTS, Better Color, Better You!
FREE FROM Ammonia, Parabens, Artificial Fragrance, Resorcinol, Heavy Metals, Sodium Lauryl Sulfate and Sodium Laureth Sulfate.
ENRICHED WITH PLANT INGREDIENTS like Oleic Acid, derived from olives, and Meadowfoam Seed Oil to nourish and moisturize your hair for added softness and shine.
UP TO 100 % GRAY COVERAGE for long-lasting, natural-looking results with 32 mixable shades to choose from that deliver vibrant color, deep hydration and gorgeous hair.
VEGAN AND CRUELTY FREE, so you can feel good about making an ethical choice.
It is infused and made with many plants and seed oils, so rest assured that this hair color has some natural, high-quality ingredients. The presence of oleic acid in the formula helps make your hair hold water as it controls the water loss in your dreads, making it soft and pliable. The meadowfoam seed oil also is a game changer as it is known for its emollient properties that keep your hair hydrated. It also prevents your hair from the unnecessary tangling and brittleness that break your hair.
Pros 
The formula has naturally appealing and high-quality ingredients.

The hair color is available in 32 mixable shades.

Oleic acid and meadowfoam seed oil help nourish and hydrate your hair.

It is cruelty-free.

Free from ammonia and parabens.

Cruelty-free.

USDA-certified.

Dermatologically tested.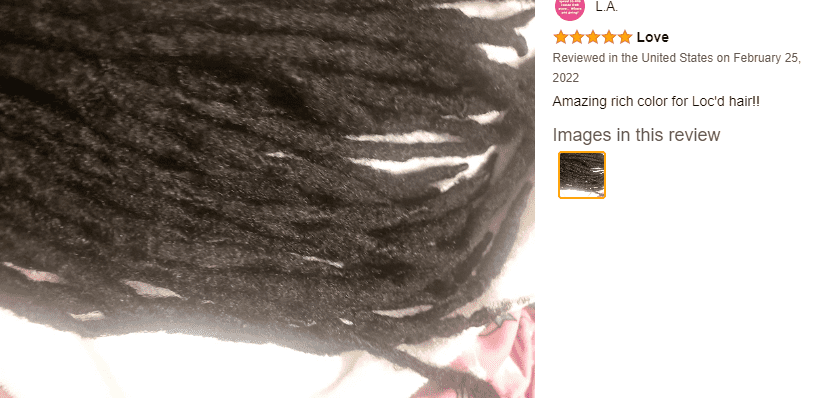 Cons
The new formula upset some people as they reported hair shedding and thinning.
Herbatint Permanent Hair Color Gel
As the name suggests, Herbatint Hair color is a formula developed using herbal extracts. With 8 organic herbal extracts, this hair color strives to give you that perfect coverage and an intense result. Your hair is left feeling bright, healthy, and naturally beautiful.
Sale
The 8 herbal extracts include Aloe Vera, Meadowfoam, White Birch, Cinchona Calisaya, Witch Hazel, Echinacea Angustifolia, Walnut, and Rhubarb. All these 8 ingredients help protect, nourish, and moisturize the hair during the coloring process. They even preserve and strengthen the scalp with the help of the essential oils present in them. The presence of walnut and Rhubarb helps intensify and enhance the color while conditioning your skin.
Pros
It contains some beneficial organic herbal extracts.

Available in 36 colors.

The formula is very gentle.

Does not contain harsh chemicals. 

Free from ammonia and parabens.

Has not been tested on animals.

Gluten-free.

Vegan.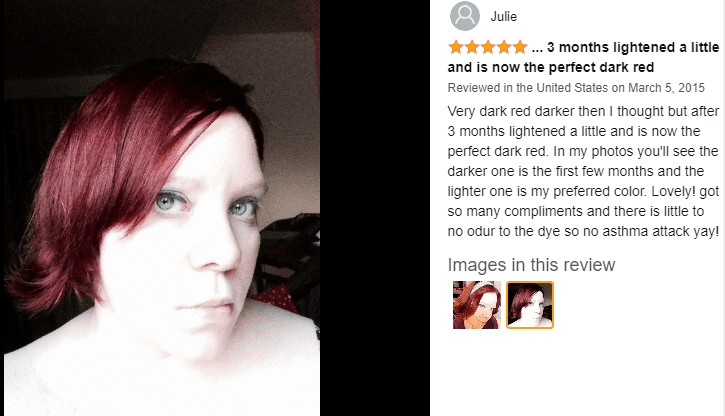 Cons
The scent might need to be more pleasant.

Some people complained about how watery and thin the formula was.
Madison Reed Hair Color
If the claims made by the brand are to be believed, then Madison Reed hair color provides you with a salon-worthy quality experience. Being a dermatologically-tested formula, it works on nourishing your hair and strengthening them while they undergo a chemicalized process of dying. The brand also provides a mesmerizing kit with the necessary tools and accessories like gloves, caps, barrier cream, and many more.
Madison Reed Radiant Hair Color Kit, Darkest Brown for 100% Gray Coverage of Resistant Gray Hair, Ammonia-Free, 3.5NNN Ravenna Brown, Permanent Hair Dye, Pack of 1
HIGH-QUALITY PERMANENT HAIR COLOR: Radiant Hair Color Kit delivers gorgeous, high-quality color for multi-tonal and natural-looking results. Works on different hair types and textures. Radiant Hair Color is a cream-based formula, dermatologist tested, and does not damage your hair—it has been shown to actually improve the condition of your hair according to an independent clinical study.
KERATIN ENRICHED HAIR COLOR: Permanent hair color is infused with hair-loving ingredients: keratin, argan oil, and ginseng root extract to leave your hair feeling healthy, conditioned, and shiny. No harsh ingredients: 100% ammonia-free, PPD-free, resorcinol-free, paraben-free, pthalates-free, SLS-free, gluten-free, titanium-dioxide-free, and cruelty-free.
LONG-LASTING 100% GRAY COVERAGE: Dimensional gray coverage that delivers natural-looking, multi-dimensional results —never flat, never dull. Cream-based color is easy to apply to roots for precise coverage. Available in 25 shades.
INCLUDES EVERYTHING YOU NEED: One Radiant Hair Color Kit has everything you need to color at home with confidence with easy to follow step-by-step instructions. Kit includes Radiant Cream Color, Conditioning Color Activator, 2 pairs of gloves, cap, barrier cream, cleansing wipe, Color Protecting Shampoo & Conditioner, and instruction booklet.
ABOUT MADISON REED: Our company began with a simple mission: to provide the best, most luxurious hair color made with ingredients you can feel good about. We are a hair color company built on values—everything we do is driven by courage, trust, joy, responsibility and love. It's hair color…with a conscience.
The formula is filled with keratin, argan oil, and ginseng root extract. Argan oil in the formula protects your hair from dehydration as it moisturizes your hair as well as your scalp and hence protects it from damage. Be it split ends or breakage; argan oil comes to the rescue! What does ginseng root extract do, you ask? Well, it is among those ingredients that have a therapeutic potential that increases the dermal cells on the scalp and hence makes the roots of your hair stronger.
Pros
The formula is infused with some 'feel-good' and nurturing ingredients.

The color lasts longer compared to other brands.

The kit provided by the brand covers almost everything you need during the coloring process.

Cruelty-free.

The packaging of the kit is sustainable.

Free from ammonia, PPD, and parabens.

Affordable.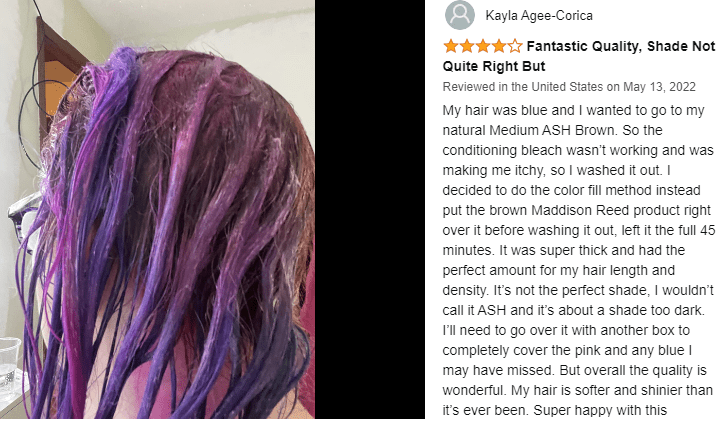 Cons
The brand had a class action lawsuit for having harsh ingredients that cause hair loss.
Garnier Hair Color Nutrisse Ultra Color Nourishing Creme
Garnier has grabbed thousands and thousands of customers over 100 years with its versatility in colors and hair care. Garnier's Nutrisse Ultra Color is formulated with a color boost technology that will not leave you disappointed with the intensity of the color.
Garnier Nutrisse Ultra Color Nourishing Hair Color Creme, R3 Light Intense Auburn (Packaging May Vary), Pack of 1
Bold Nourishing Hair Color: The number 1 Nourishing Color Creme; Nutrisse Ultra Color is formulated with color boost technology and a blend of triple fruit oils: avocado, olive, and shea; to deliver bold, boosted permanent hair color, even to dark hair
Permanent Hair Dye: Garnier Nutrisse hair color crème, with grape seed and avocado oil, comes in a complete hair dye kit and nourishes while it colors with a rich, non drip creme formula
Garnier Hair Color: For hair nourishing, easy to use permanent hair dye, temporary hair color, root touch up, or to enhance your natural hair color, turn to Garnier hair color
Over 100 Years of Pioneering in Hair Care: Since 1904 Garnier has blended naturally inspired and derived ingredients into breakthrough formulas; Nourish your hair with hair color and care from Garnier
Inspired By Nature: Garnier carries an array of products for your hair and skin care needs, from shampoos, color care and styling products to formulas that cleanse, moisturize and repair skin
The blended mixture of moisture-rich ingredients makes the product reliable for hair care. It contains essential or beneficial oils like avocado, shea, and olive oils to nourish the hair. The presence of avocado makes the unclogging of hair follicles easier. It also helps boost blood circulation and hence overall boosts hair growth. You should know by now how important she is when discussing moisturization and softening of skin, hair, or scalp. Olives are of great help as well because they too help in keeping the hair moisturized and also prevent split ends and damage.
Pros
It contains triple fruit oils that have globally famous hair benefits.

It comes in various shades, so several options are in front of you.

Olive oil and avocado oil serve some profound hair benefits.

Your hair feels conditioned.

Hair is left with a soft and smooth finish.

Has got more than 12k reviews on Amazon.

The brand has been trusted by its customers for more than a century.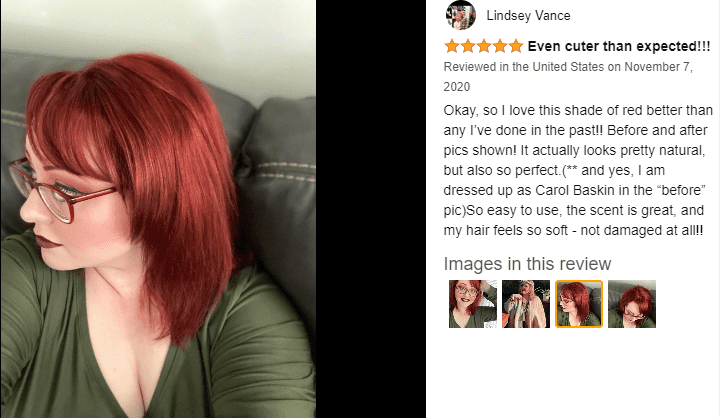 Cons
It contains an ingredient that is a close relative of ammonia.

A specific section complained that the color kept bleeding after rinsing it several times.
Creme of Nature
Creme of Nature Hair color's central highlight point is 'Argan Oil from Morocco.' With the presence of this argan oil, the brand claims that this hair color provides 4 times more shine with an additional fade-resistant formula. This hair color is known to have a micro-sphere technology that strengthens and nourishes your hair during the coloring process and can be regarded as the best hair color for dreadlocks.
Argan oil has been a culinary staple for the Moroccan people for centuries. This is not only because of its nutty flavor but because of the health benefits it gives. And just like that, Argan oil also serves some great hair benefits, that include moisturizing the hair and scalp and protecting them from everyday damage. It also contains Olive oil, honey, and wheat protein that promotes hair strengthening and prevents breakage.
Pros 
It is formulated with the globally famous Argan oil from Morocco that has significant hair benefits.

The instruction sheet provided clears out all your doubts and confusion.

Hair feels soft and smooth.

The colors are vibrant.

The argan oil conditioning treatment works well and leaves your hair feeling conditioned and nourished.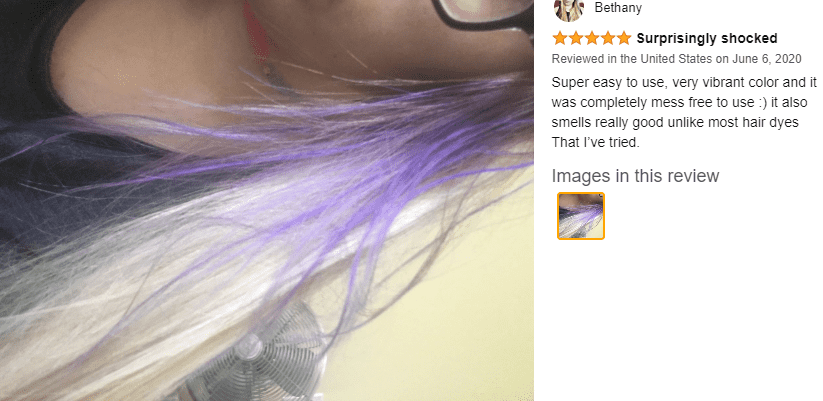 Cons
The smell felt too strong to some people.
ion Color Brilliance 
ion Color Brilliance offers luxurious hair colors for coloring and nourishing your hair. If you are confused and don't know which color suits you the best, then the brand provides an ion Color Coder app that helps you create the perfect color for your looks by showcasing examples of all the available colors.
Argan oil and Pequi oil promote soft, smooth, and radiant hair. The lost shine is restored, and your hair feels moisturized, all thanks to argan oil and Pequi oil. The formula is also enriched with wheat protein that helps hydrate the hair shaft by passing through the hair cuticles. This will, in turn, increase the elasticity and flexibility of your hair.
Pros
The formula contains Argan oil and Pequi oil, which have some excellent benefits and are gentle with your hair.

It also contains wheat protein that too works well in promoting hair moisturization.

The brand offers many different hair color shades.

Vegan.

Cruelty-free.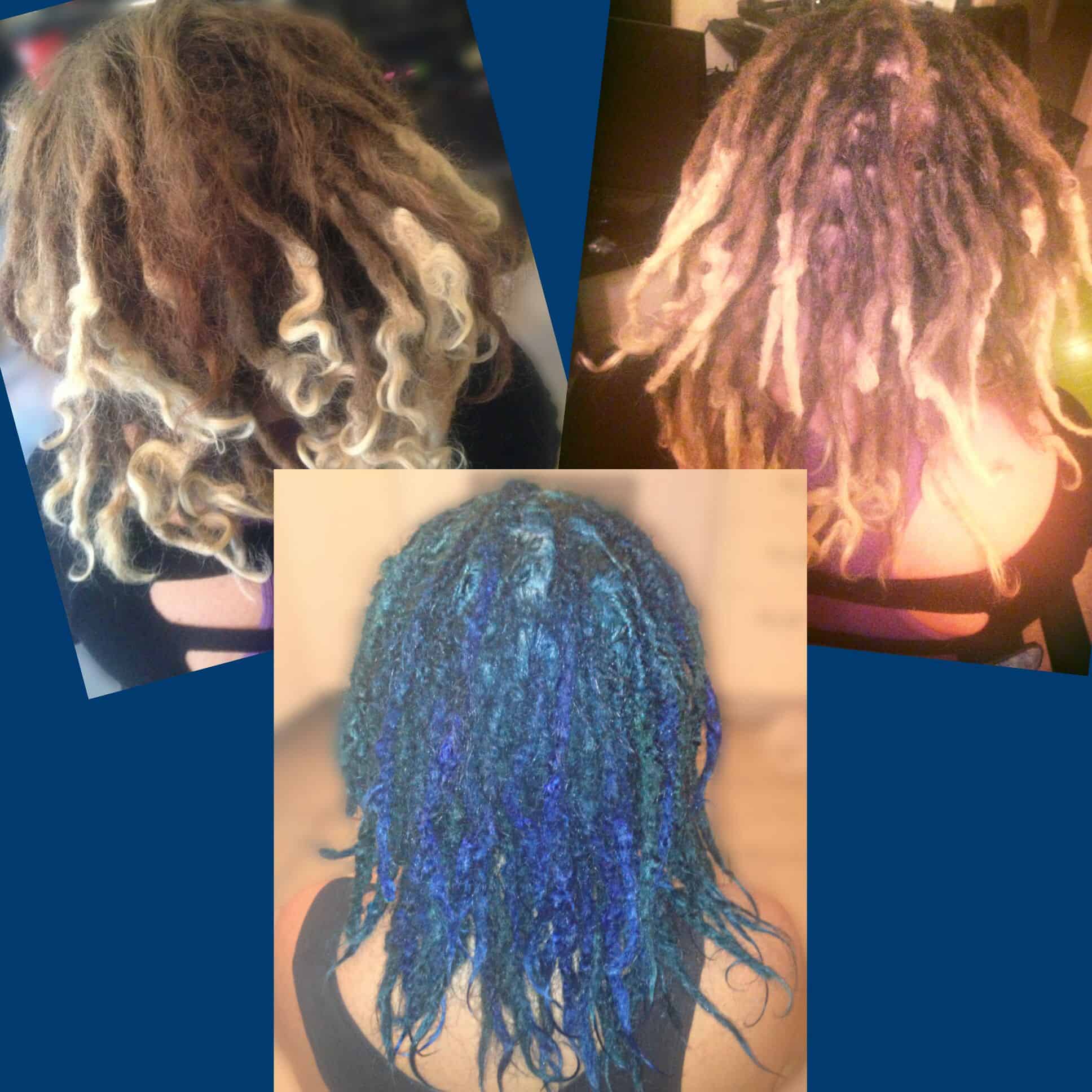 Cons
Few reviews are available.

It contains ammonia.
Soft Sheen Dark & Lovely – Fade Resist
Soft Sheen Dark & Lovely protects natural hair while you color it. Per the brand, the permanent hair color provides 100% gray coverage and protects the colored hair from breakage. The hair is also left feeling shiny and silky.
Sale
SoftSheen-Carson Dark and Lovely Fade Resist Rich Conditioning Hair Color, Permanent Hair Color, Up To 100 percent Gray Coverage, Brilliant Shine with Argan Oil and Vitamin E, Light Golden Blonde
Nourishing Color: Designed to help protect relaxed and natural hair while coloring, this conditioner is infused with 3 fruit oils—shea, avocado and olive—to provide intense nourishment from root to tip.
Shiny and Silky: This permanent non-drip hair color with up to 100 percent gray coverage helps protect colored hair from breakage and leaves hair Shiny and Silky with luxurious, rich color lasts for up to 8 weeks.
Vibrant and Conditioning Hair Color: We make an array of hair color products from temporary to permanent and fade resistant dyes to reviving colors, with shampoo-in, spray and conditioning color options.
Unique Looks: We help people of color celebrate Unique Looks and styles with an array of treatments, colors and styling products for all hair types: curly, wavy, natural, relaxed, transitioning and more.
Softsheen-Carson: For over 110 years we have provided beauty to all consumers of African descent with our innovative, tailor-made, superior products and services specially designed for their needs.
The conditioner offered is a power-packed mixture of three beneficial oils, avocado, olive, and shea. These ingredients help in providing intense nourishment to your hair. The brand offers permanent and semi-permanent hair colors as well. 
Pros
It contains shea, avocado, and olive oils that help properly nourish hair.

Has been the #1 Hair Color Brand Designed for Women of Color.

The fragrance is good.

Affordable.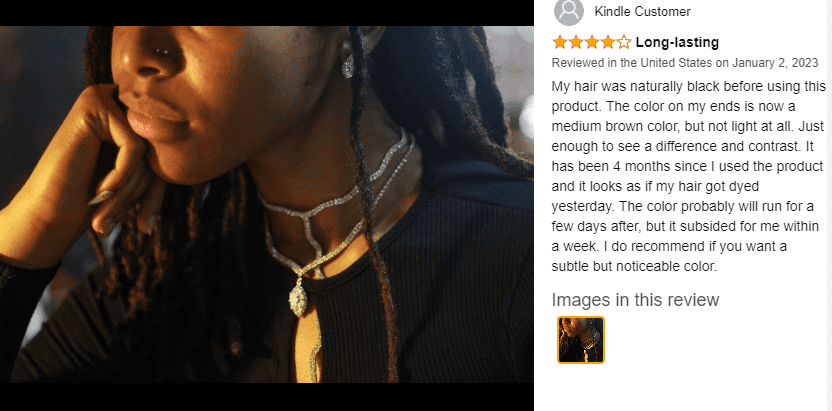 Cons
Does not provide much coverage to gray hair.
Clairol Professional Texture & Tones Permanent Hair Color
Clairol Professional's Texture & Tones is made to love your hair texture. With some vibrant shades of hair colors, the hair color is formulated to give you long-lasting color and shine. It also offers some moisture-rich conditioning to your hair.
The Texture & Tones formula is enriched with some effective botanical extracts. It also contains jojoba oil which is known to have moisturizing properties. For this reason, they are also found in conditioners that add protection against breakage and dryness. People with curly hair also said it left their curls bouncy and shiny.
Pros
It is formulated with jojoba oil along with five other botanical extracts.

The formula leaves people with shiny and smooth hair.

The colors work well.

Available in 16 inter-mixable shades.

Ammonia-free.

Long-lasting colors.

The ingredients help in promoting moisture content.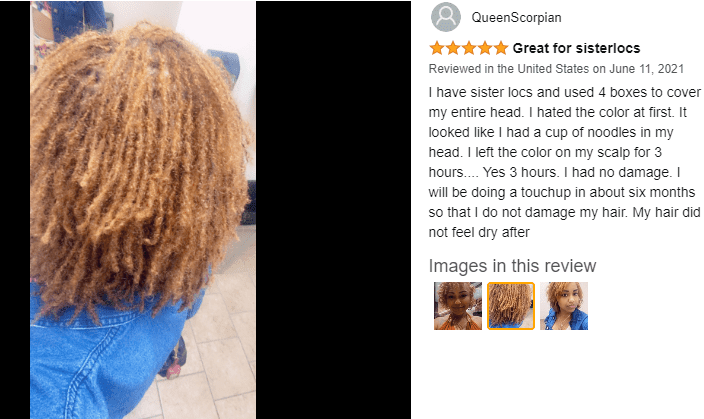 Cons
 Some people complained that the color did not do its job.
Temporary Hair Colors
As I Am Curl Color
Sometimes going for temporary changes with your hair is a good idea, at least for our anxiety. The 'what-ifs' can eat up your mind, so quick colors can be a go-to option. With that, As I Am Curl Color offers several temporary color options without causing damage to your hair. The brand also claims that you wouldn't have to go the extra mile and bleach or lighten your hair.
The temporary colors are infused with JBCO, Jamaican Black Castor Oil that strengthens your hair while softening them. It also contains ceramides that are known to help damaged and brittle hair. Overall, ceramides also help improve your hair's appearance by fighting frizz, dryness, and coarse hair.
Pros
Temporary hair colors wear off very fast, so you can try and experiment with as many colors as you want.

The brand claims that the product increases your hair's moisture by 91%.

The formula contains ceramides that serve some great hair benefits.

You do not need any bleach or lightener.

Vegan.

Cruelty-free.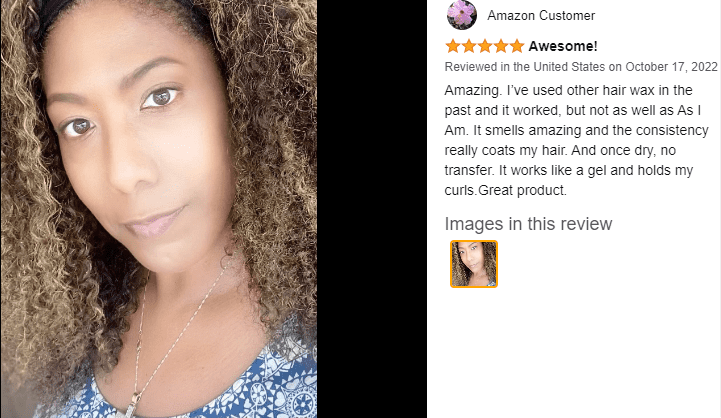 Cons
It is a gel so that it can leave a crunchy texture behind.

Some users said that the product bleeds and transfers quite a lot.
Adore Creative Image Semi-Permanent Hair Color 
Semi-permanent hair colors are non-damaging and short-term ways to color your hair. Another central point about semi-permanent hair colors is that they do not contain ammonia. Adore offers a mesmerizing line of vibrant, semi-permanent hair colors that provide intense results.
ADORE Creative Image Shining SEMI-PERMANENT Hair Color (STYLIST KIT) No Ammonia, No Peroxide, No Alcohol Haircolor Semi Permanent Dye (88 Magenta)
This kit includes a Sleekshop Tint Applicator Brush for easy application
No Ammonia, No Peroxide, and No Alcohol. Adore's exclusive formula offers a perfect blend of natural ingredients providing rich color, enhancing shine, and leaving hair soft and silky. Available in 56 shades.
Adore, the new and innovative, Semi-Permanent Hair Color will infuse each strand with a vibrant burst of luxurious color with No Ammonia, No Peroxide, and No Alcohol.
Adore is a Semi-Permanent Hair Color that deposits natural looking color while giving your hair a healthy resilient shine, leaving your hair in better condition than before coloring.
Adore's exclusive formula offers a perfect blend of natural ingredients providing rich color, enhancing shine, and leaving hair soft and silky.
With the presence of aloe vera, the hair color provides shine and moisture to your hair. It also leaves your hair in a better condition by making them feel silky smooth. It does not require much time, wait for about 20 minutes, and there you go!
Pros
You do not need a developer.

The colors are available in 56 vibrant and impressive shades.

Provides great saturation.

No ammonia.

Alcohol-free.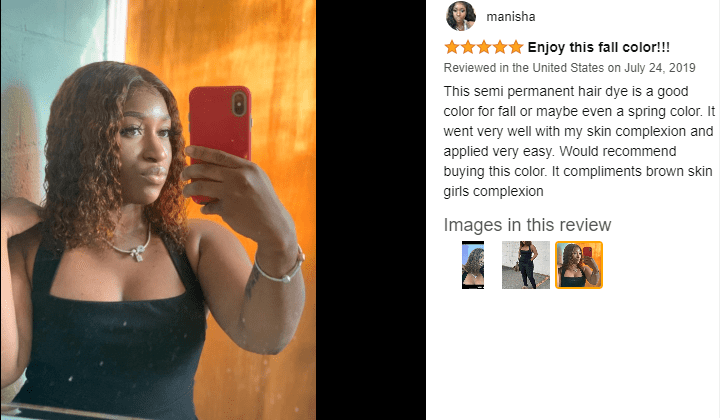 Cons
Stains things around.

Sometimes they turn out to be runny.
Kiss Colors Tintation – Semi Permanent
Kiss colors Tintation is a semi-permanent hair color for those who want to go bold with their style without compromising their hair health. The brand ensures damage-free hair color while maintaining a healthy pH balance that repairs the dead skin cells on your scalp. 
Kiss Tintation Semi-Permanent Hair Color Treatment 148 mL (5 US fl.oz) (Rose Gold)
Tintation is a Semi-Permanent Hair Color Treatment for those who wish to be bold with their hair without compromising hair health. With 48 mixable, vivid colors to choose from, the color possibilities are endless! 

Tintation is formulated with natural ingredients to ensure that your hair is not only vibrant, but also healthy and conditioned. 

To maximize treatment and conditioning benefits, our first ingredient is Aloe Vera Water instead of distilled water. 

Aloe Vera Water contains Proteolytic enzymes and Amino acids that repairs dead cells on the scalp and maintains an optimal pH balance.

Other conditioning agents include: Argan Oil, Olive Oil, Collagen, Keratin
The brand claims it uses Aloe Vera Water instead of distilled water as its first ingredient because aloe vera water is an infusion of proteolytic enzymes and amino acids that maintain a healthy scalp. It also contains Argan oil, olive oil, keratin, and collagen, all promoting healthier and smoother hair. 
Pros
The formula contains Aloe Vera Water which has excellent hair benefits.

It also contains argan oil and olive oil that promote healthy hair.

The presence of collagen helps in building proteins that result in thicker and longer hair.

Has good consistency and texture.

Has a pleasant smell.

The colors are vibrant.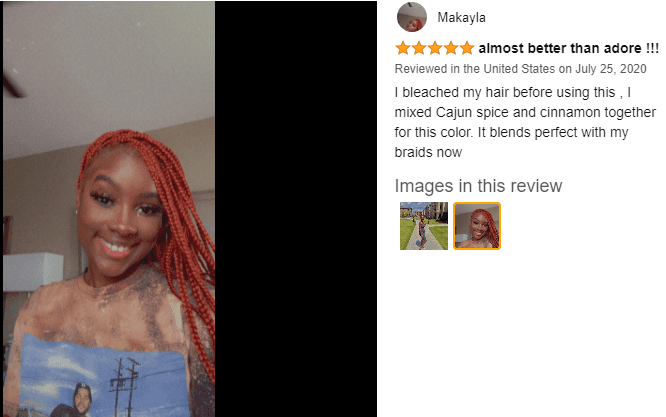 Cons
Some people said that the products do not work or do not give the right correctly as mentioned and shown.
FAQs | Best Hair Color For Dreadlocks
Does coloring the locs damage them?
Coloring your dreadlocks frequently can damage your hair. It can make your locs dull and dry and much more prone to breakage. You should be ready for hair breakage and damage if you aren't treating them well regularly. You must use good quality haircare products to reduce damage.
Is it better to dye your hair before or after dreadlocks?
Dyeing your hair before the dreadlocks is comparatively a more straightforward process. This is because you wouldn't have to deal with locked-up hair, and you can easily comb the color for even distribution. However, you can also dye or color your hair after getting your locs.
How to dye my dreadlocks?
You can dye your locs just like your natural loose hair. However, you cannot use a comb and will have to use a brush to color the locs. Another method to dye is by saturating your locs directly in the color mixture and letting them soak up. There are ways to dye your hair without damaging them is not a task. However, some people look for hair colors to minimize redness on the face or to compliment their eyes; it's up to you to choose your reason. 
Closure
Level up the game and get those dreadlocks colored just as you like! Our handpicked options will solve your confusion about the best hair color for dreadlocks. There might be some negatives, but choosing the one that suits you best is up to you.
Rebecca is a skilled writer with a passion for makeup and skincare. With years of experience in the beauty industry, she has a deep understanding of the latest trends and products and a talent for creating engaging content that resonates with her readers. Whether she's writing about the latest skincare products or sharing her favorite makeup tips, Rebecca's writing is always informative, entertaining, and inspiring.