The setting powder madness started when the beauty divas and makeup gurus realized how essential it is to keep your foundation unbudged and sealed in one place! And since then, the saga of multiple brands started with them taking the lead and coming up with excellent setting powder options. That is why we decided to prevent you from making a thousand trips to fashion magazines or drugstores.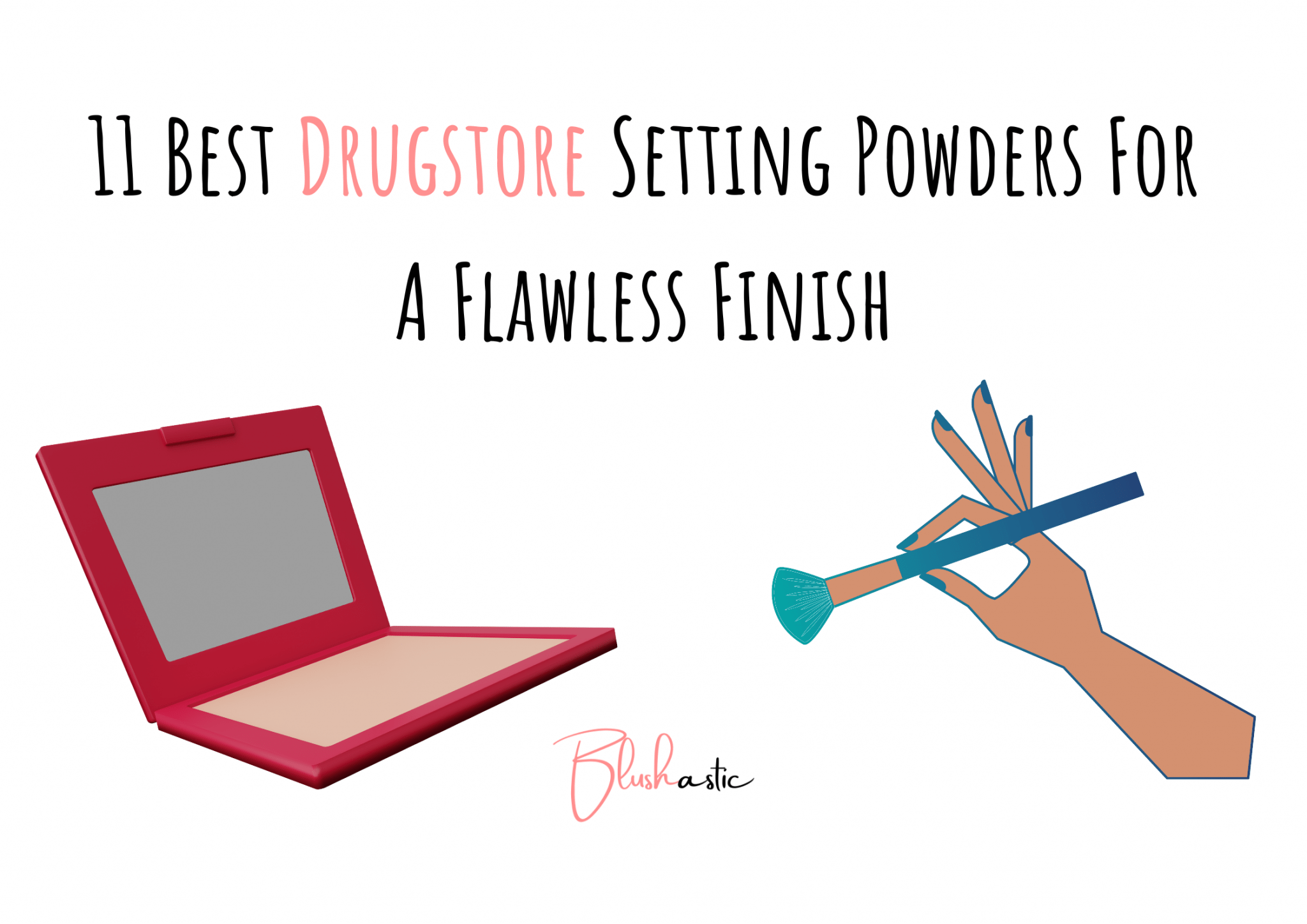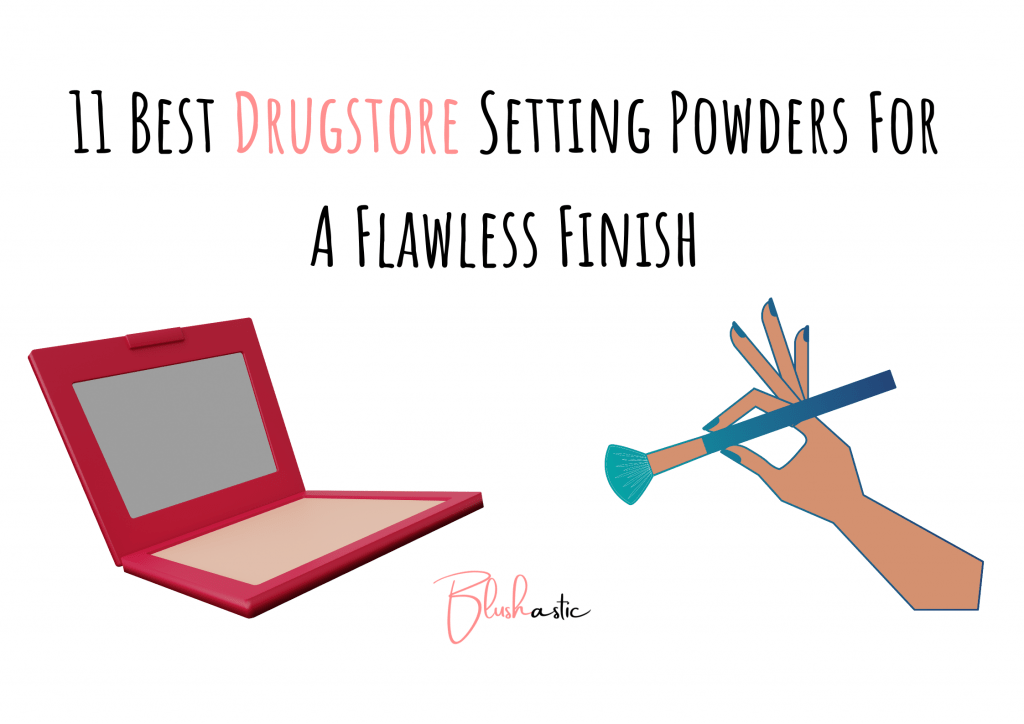 That will save you time, energy, and a bank account! We have curated this guide to find you the best drugstore setting powder that claims to take your makeup game up a notch without stuffing your face with uncomfortable situations. There is something to fulfill the needs of everyone, so make sure you find your pick!
Best Drugstore Setting Powder 2023
Given below are 11 specially handpicked setting powder options you want to incorporate into your daily life. Even if you are not an ardent makeup fan, these edits believe they can make you feel otherwise!
What we love the most about the e.l.f. Cosmetics Halo Glow Setting Powder is an editor's pick. Not only that but apart from being a fan favorite of countless beauty enthusiasts, this setting powder is one of the best you can add to your beauty routine. The best part is how silky and weightless the formula feels on your skin so that you get that dreamy look that can ace up all your important events. The powder acts as a delicate base, which creates a soft blurry focus on your complexion.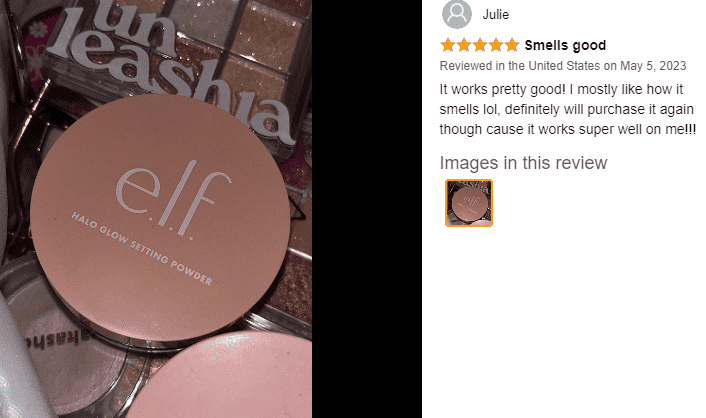 It has been designed with finely-milled synthetic and sourced from eco-friendly sapphire particles. So you can say it is a safe edit! Also another striking feature of this powder is it helps smoothen over the appearance of fine lines. You might feel very bad for liking this product too much because it comes with a limited number of shades you can use to pamper your skin tone. But looking on the brighter side, what might benefit you is that the powder has a cruelty-free composition to keep your safety measures under check.
It might sound like an impossible job if you want your skin to look real, even after makeup. But not necessarily! The Pro-Glow Face Powder from the brand L'oreal Paris's Infallible range has attracted a lot of positive reviews from customers as the formula does not create a pancake-type cakey texture with all the white cast flying around. Instead, it helps leave behind a gorgeous glowy-looking appearance that will blow your mind out when you see yourself in the mirror! What feels like a bonus while buying this is the powder has dual features.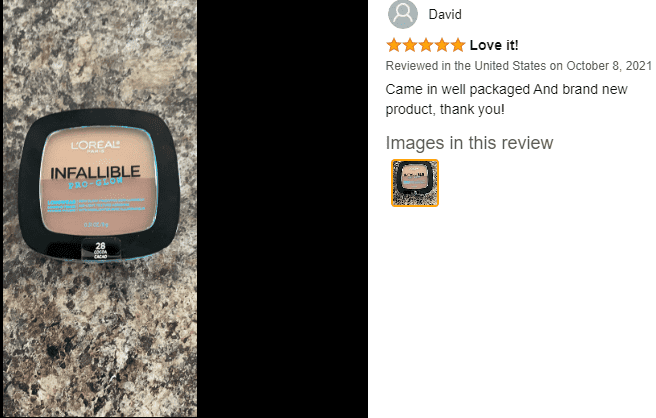 You will find a foundation-setting powder on one side, whereas, on the bottom, you will find the highlighting powder. You have the liberty to either use them separately or to blend them as it dries off into a radiant glow that will enhance the beauty of your skin for an extended period. While everything about it works for most of the public, what may not be up to the mark for you is that you might feel the powder creates a very glittery look than giving your tones a lighter coverage for your makeup base.
If matte looks make you feel irresistible, we might have something you will instantly fall in love with after the first application! The Essence Brighten Up! Banana Powder can add to your makeup vanity if you are obsessed with brightening your skin from the surface. The most amazing part about using this powder is that it focuses on neutralizing the oil or stickiness on your T zone. In doing so, it also actively minimizes or camouflages the appearance of your pores so that they don't look much more visible than they already are.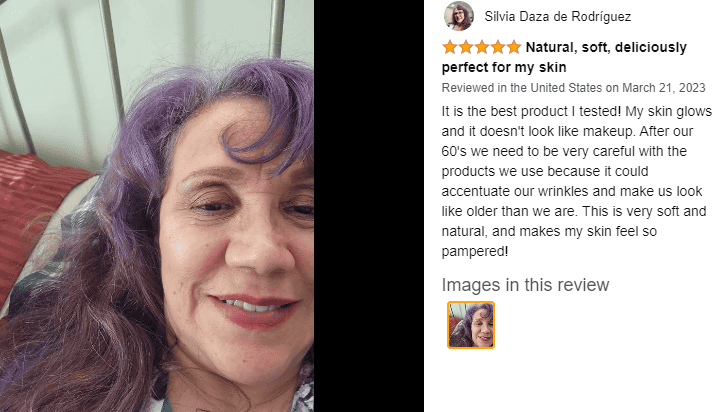 This also sets your makeup in place without inviting much dewiness, making you look shiny and sweaty. The composition is quite the hero as it features micro-milled, silky smooth powder granules that create a hint of yellow hue on your skin, which will work on most skin complexions. This covers your makeup in an impeccable dusty look that can make you stand out even if you wear it solo. While having such beauty in your everyday life is great, not everyone will agree. That is because the color may look unnatural to some people.
Maybelline is loved widely for many things we call makeup! One of the primary reasons behind this is they come in a plethora of ranges and shades to complement different skin tones that people have. This formula is magic because you will not get any flashbacks during or after using it. Also, it adds a layer of smoothness to your makeup, which balances out the uneven texture of your skin. People with olive skin tone will benefit greatly from this, as it adds a soft touch of mattifying look without introducing more shine.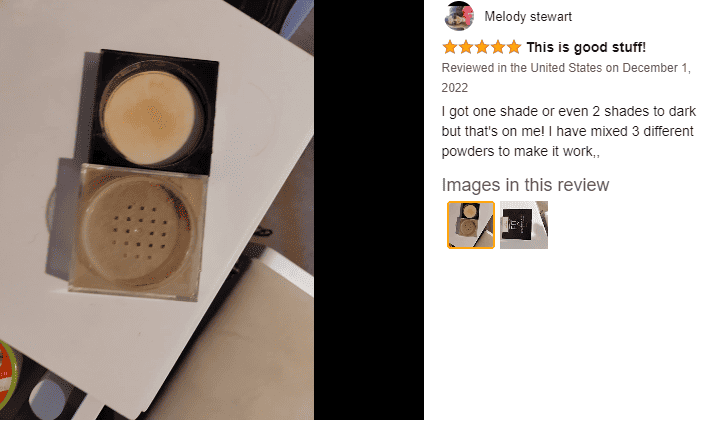 People with deeper, olive, or dusky skin tones are often scared to try setting powders out because they feel it will either wash out their skin or leave behind a great deal of white cast that will ruin the whole vibe. The best thing you can get from this finishing powder is that it sits on your canvas for 12 hours with a soft hint of color. However, it offers light coverage, so you may feel like it can add extra weight to your face if you add multiple layers. That will also make your makeup look cakey and settle into fine lines.
There is no way you have heard of setting powders and yet somehow missed out on the magical effects of the Wet N Wild Photo Focus Loose Setting Powder, which has often been hailed as the best banana setting powder. The powder has a silky and weightless texture, offering sheer skin coverage to keep your makeup in place. The best part about applying the formula is it blends in evenly without causing any kind of creases or settling into your fine lines. Because Banana goes with most skin tones, the product has been in the spotlight for quite some time.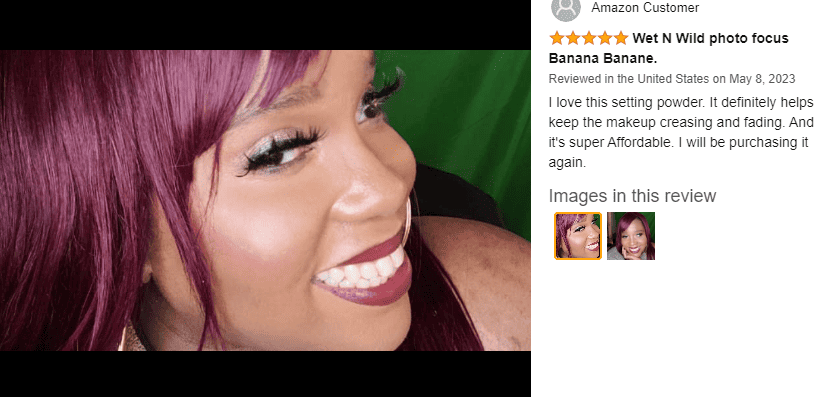 So go on, use it to highlight your face as it has been designed with ingredients with talc and cornstarch, which are also found in the world-famous, original Ben Nye Banana powder. It is cruelty-free, gluten-free, and does not contain any kind of fragrance to protect your skin. The shades can feel like they are washing out your skin tone, even when you have picked them out with utmost dedication and effort. Some reviews even suggested that one slight cause where the product caused dissatisfaction among users was when the actual shade was way lighter than their skin tone, and they ended up switching to a much deeper shade.
Ingredients are crucial. And when it is your everyday makeup, it should stand out! And from what the reviews suggest, the NYX HD Studio Finishing Powder is infused with 100 percent pure mineral silica finishing powder that does an excellent job absorbing all the excess oil sitting on your T zone and locks your makeup. Also, you can wear it alone if you like and still stand out! The composition is entirely based on vegan ingredients, which suck up all the extra oil and diminish the unpleasant shine.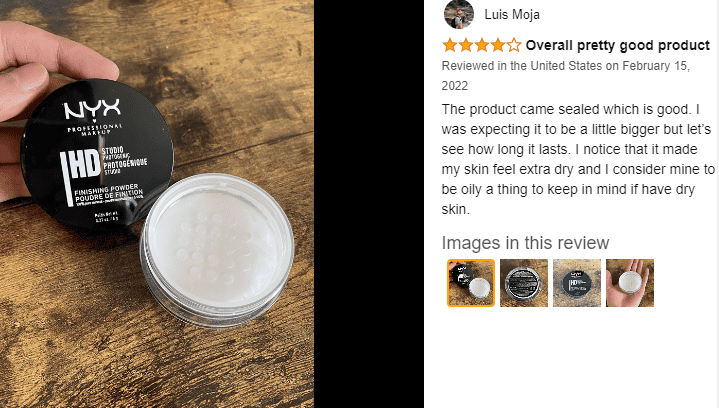 Ensure you don't pile up too much product on your skin because a little goes a long way! The 100 percent pure mineral silica finishing powder present here makes your job effortless and less sweaty. While the powder has its reputation as the best translucent setting powder, it looks very promising and comes through on top of the safety standards of beauty, but there can still be a gray area. After some hours of wearing it, your face may get a white cast or even crease up.
The feature of the setting powder that stands out the most is it leaves off a pretty and translucent finish on your skin. On top of that, it creates a lovely smooth feeling on your canvas so that you always want to touch your face! This is good news for people with oily skin type as it introduces a mattifying effect with all the micro-fine pigments that settle on the skin like silk. This creates a blurry effect to pamper your skin texture and drain out the excess oil without making your fine lines more prominent.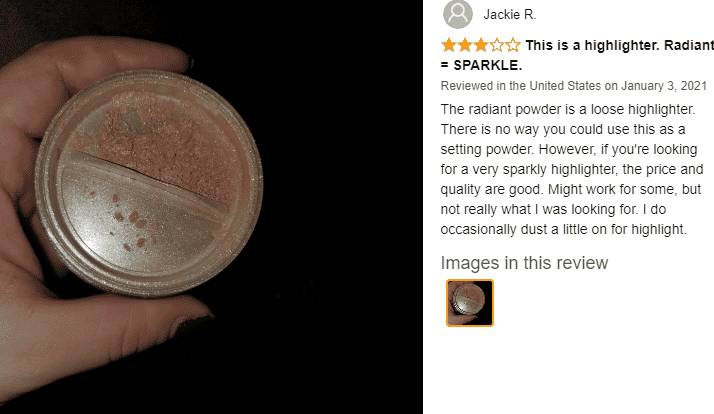 The formula has been specially designed to blur out your large pores to diminish the aging factor from your face. Also, it helps in extending the time your makeup stays on your skin. The silicone powders present here make it very easy to hide your wrinkles to get that natural matte finish. The formula is vegan and has a cruelty-free composition, so you don't get sensitivity issues. While it has created its place among the beauty cabinets of people, there are still places the product can work upon. And by that, it has come to light that out of all the people who have used the setting powder, some expressed that it makes your makeup a bit messy.
With a rating of more than 7k on Amazon, the NYX Professional Makeup High Definition Finishing Powder has topped many beauty charts when it comes to perfecting your makeup with one of the most lightweight setting powders ever! This formula stands out in the crowd because it takes care of many safety standards of your skin so that no harm comes to your canvas while you are layering makeup over it. As the powder is very weightless and translucent, it softens the appearance of your look without making your fine lines more visible or prominent.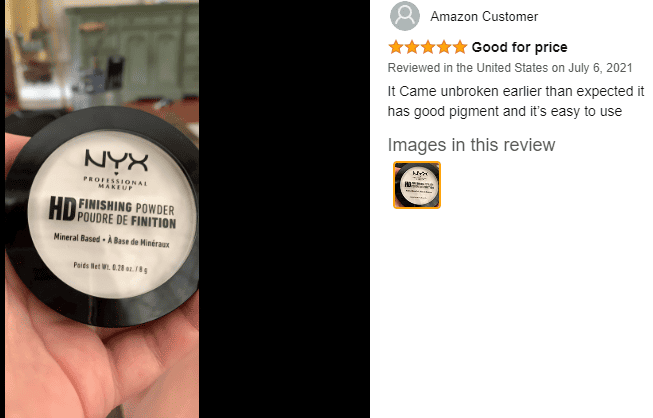 While the majority will say that the powder has won their hearts, a few may be dissatisfied with how the powder works on your skin. That is because the formula may occasionally dry your skin in rare cases. However, this varies from person to person. What works nicely for you may not work well for someone else. Similarly, you having a bad experience will not decide if everyone has it because people possess different skin types.
Celebs, influencers, or the common man, who doesn't love a mattifying look? While the number of people saying no would be significantly less, it is crucial to understand why people are going ga ga over this pressed powder from Rimmel. The Rimmel Stay Matte Pressed Powder possesses many potent qualities that you will want for yourself. There are 10 different shades that you can choose for yourself depending upon your complexion range.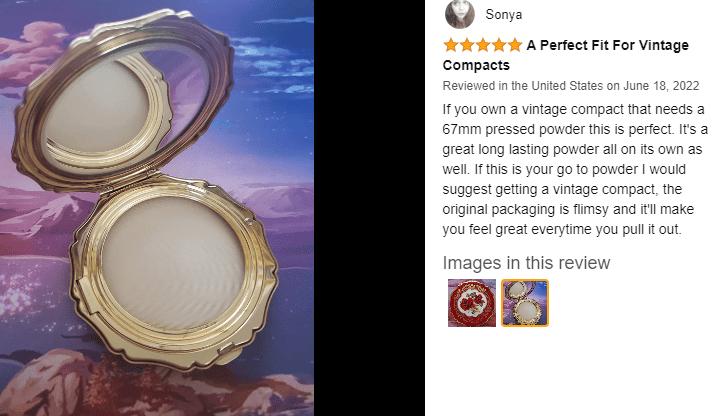 People with oily skin types will be happy to know that the formula possesses undertones designed from mineral-based pigments. This keeps unwanted shine at bay, and it does so for 5 hours without making your makeup look dull or dead. Some might be bothered by the fact that this setting powder's coverage is too light, but it is buildable and will make you want more. While everything about this formula feels right on your skin, there is room for improvement. According to some reviews from reliable users, it was found that the brand could work a bit more on getting its packaging done.
If you want to get your hands on the best, then it's time you get in the queue! That is because the IT Cosmetics BYE BYE PORES setting powder has been creating waves on the internet with its unique anti-aging properties that make you look less of your age!
The formula contains a heavy concentration of antioxidants which heals your skin from within by improving hydration levels, reducing signs of inflammation, and adding a plump look to your skin. Not only that. As the name suggests, the powder uniquely can minimize the appearance of pores on your skin, which are often left open due to bad lifestyle, bad skincare habits, or environmental aggressors.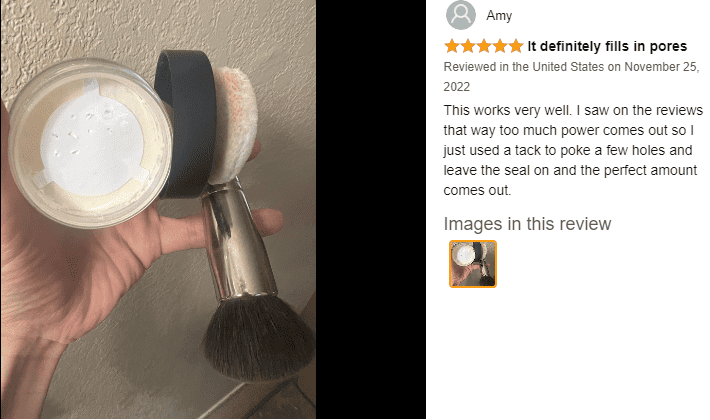 This helps absorb all the extra oil which lies relentlessly on your skin's surface and ruins your makeup look. So if you are big on hiding your wrinkles effectively or even getting that velvety airbrush effect, this is the palace to turn to! But it's time to revisit this thought if you are a girl on a budget and can't get enough of this powder's goodness simultaneously. That is because the quantity offered to you according to the pricing structure of the powder is too high.
A good setting powder always makes your flaws look flawless and prepares you for all those emergency photoshoots in no time. But people with combination skin might have to think twice because they do not belong to any particular category at once. This makes it even more challenging to find something that blends on your skin seamlessly. But if you are this person, your search ends here! The FLOWER Beauty Miracle Matte Universal Finishing Pressed Powder is an ideal match for your combination skin tone.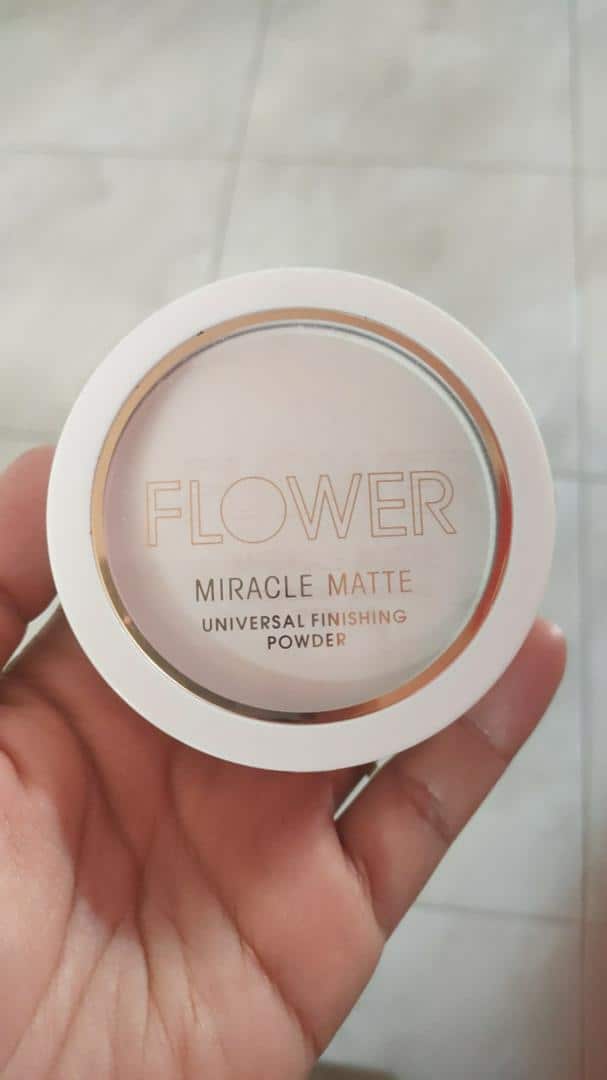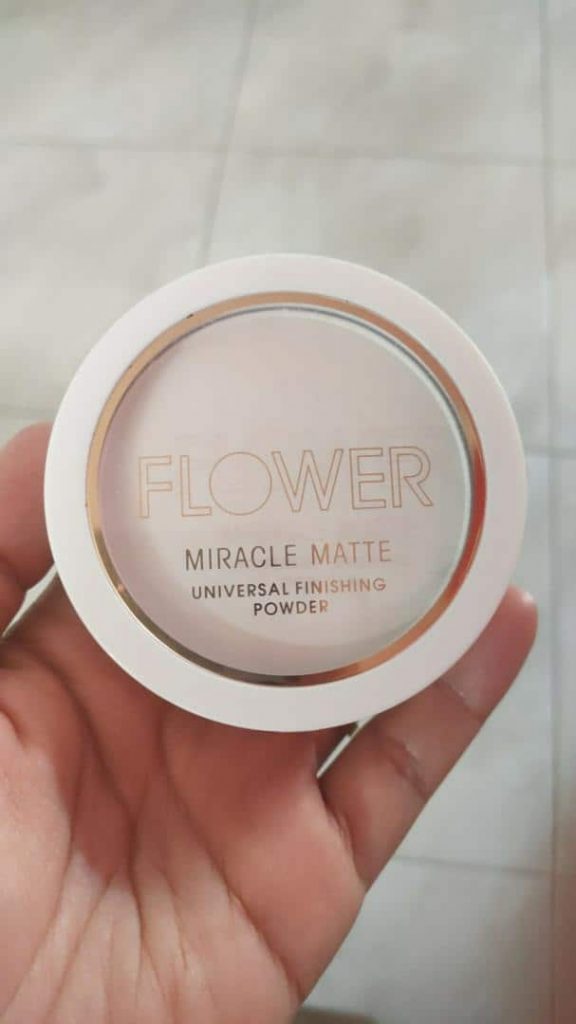 It has a top-notch advantage that it does not dry out your skin. On top of that, the formulas dry into a mattifying effect to get that perfect makeup without any cakiness. Also, users love it more because it nullifies the extra shine that none of us wants and does not mess with the delicateness of your skin's protective barrier. But the only catch is people might look at you and think you are a ghost! Not because you are deadly but because there are chances that the pressed powder might leave behind a white cast that is visible easily to the naked eye.
FAQs | Best Drugstore Setting Powder
Is translucent powder the same as setting powder?
Delicate and setting or loose powders can be considered the same as they exude similar properties on your skin. Both of them try to lock your makeup in place so that it does not get messy and control excess shine from returning. Finishing up with a setting spray is always preferred.
Do I need both the setting and finishing powder?
You have the liberty to apply both products together. However, you should remember what consistency or how you lay the products on your skin. For example, make sure to use all the liquid products before adding any loose powder to your skin. This will help to lock all the goodness in and finish off with a blurry effect without much heaviness. Also, try not to use too much powder, or your makeup will look patchy.
Does translucent powder brighten skin?
One can use fine powders in their makeup to add radiance to their normal skin tone. But you should know in advance what areas to apply the powder too, like under the eyes where the skin is a bit hollow. You should also use it around the nose's base and on the chin's center.
Closure
Today, everyone is a huge fan of loose powders because everyone wants their makeup to look like a million bucks! But how do you find something when there are a thousand options to consider?
Therefore you can only go here! In this detailed edit of the Best Drugstore Setting Powder, you will find a platter of 11 sensational improvements, each more exceptional to meet your demands. Makeup is essential and must be done with. And everyone has a different type of skin that needs to be pampered and loved differently. These formulas are unique and possess many skin-loving ingredients that do not compromise your canvas's health. 
Here are a few more interesting product roundups & guides:
I'm Sarah Abraham, the founder and co-author of Blushastic.com and a professional makeup artist. Beauty is more than just skin deep, and that's why I'm passionate about sharing my knowledge and experience to help people feel confident and beautiful on the inside and out.
Whether it's skincare, haircare, or fashion, my goal is to empower women to feel their best. With my expertise in the beauty industry, I strive to provide practical advice and tips that are accessible to everyone, regardless of their skill level or budget.