Flaunt the look of bouncy curls on your bleached hair. The art of hair perming has a lot to offer to get you the perfect wave. But not all perms can bestow your bleached hair with quality treatment. The onus of selecting the right perm rests on you. Know that there are many alternatives for your hair type, and this article seeks to give your "wish list." So, without further deferring it, let us begin the chase for the Best Perm For Bleached Hair.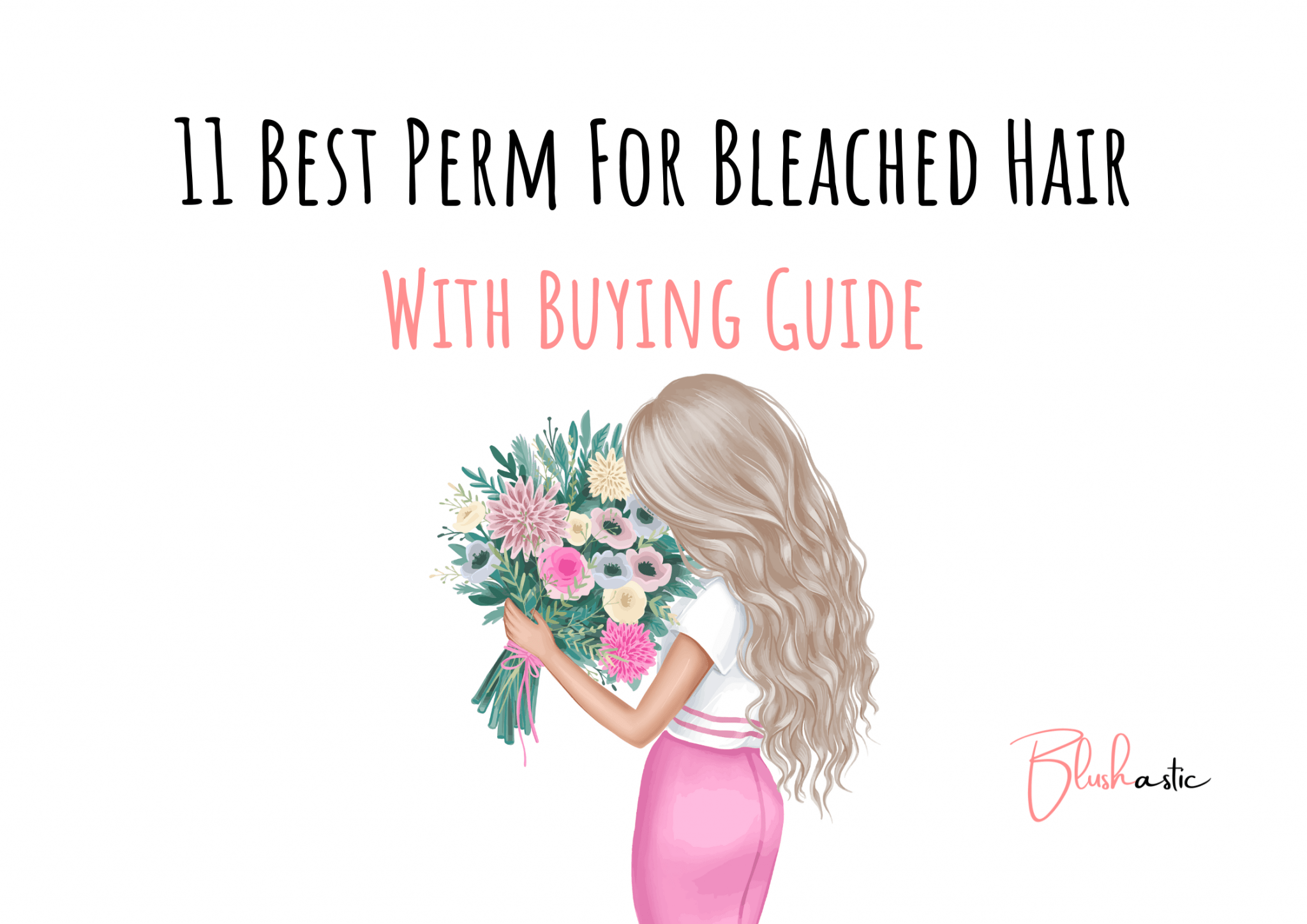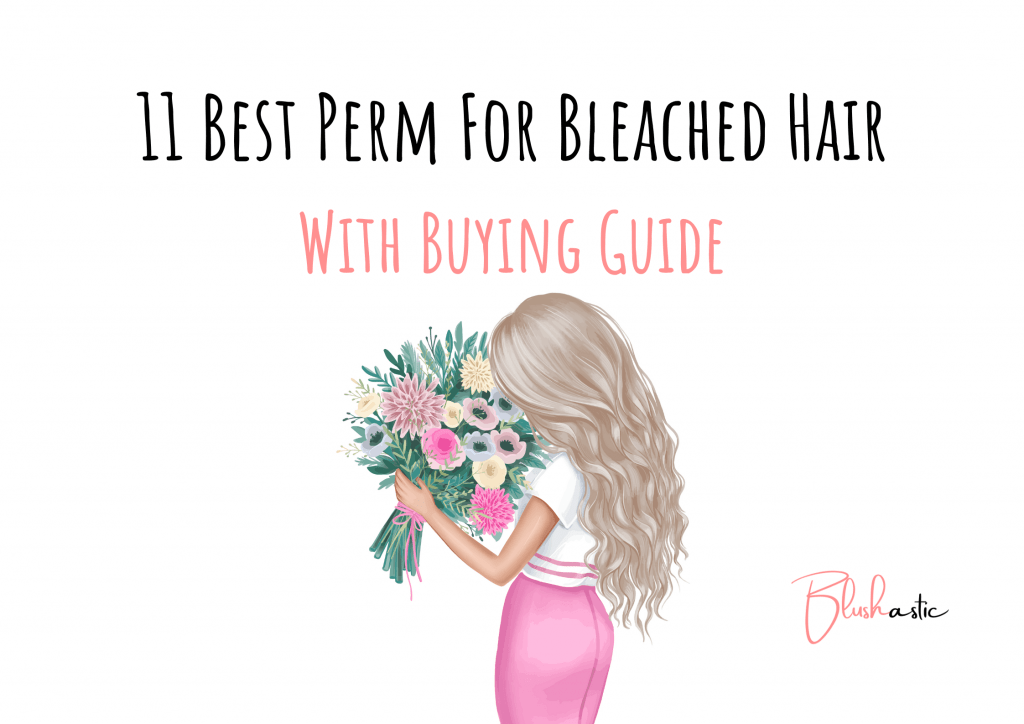 When we choose the wrong product, we pay the double price. One for the fake product and the other for our jeopardized hair health. If thorough research can save your hard cash and hair, stay till the end and reap its benefits.
Best Perm For Bleached Hair | The Complete Guide For You
First, take a quick view into the kind of perms that exist and the ones we should seek for our bleached hair. Broadly, there are two categories of perms, i.e., Single Action Perms and Dual Action Perms. The former includes Acid, Alkaline, and Exothermic Perms. Generally, Acid Perm Lotions have a lower pH of 6 to 7 that contain activators needing heat to unlock the cuticles' coat of the hair shaft. The chemical in the Acid Perm suits the suitable and compromised hair type, which makes it preferable for bleached hair.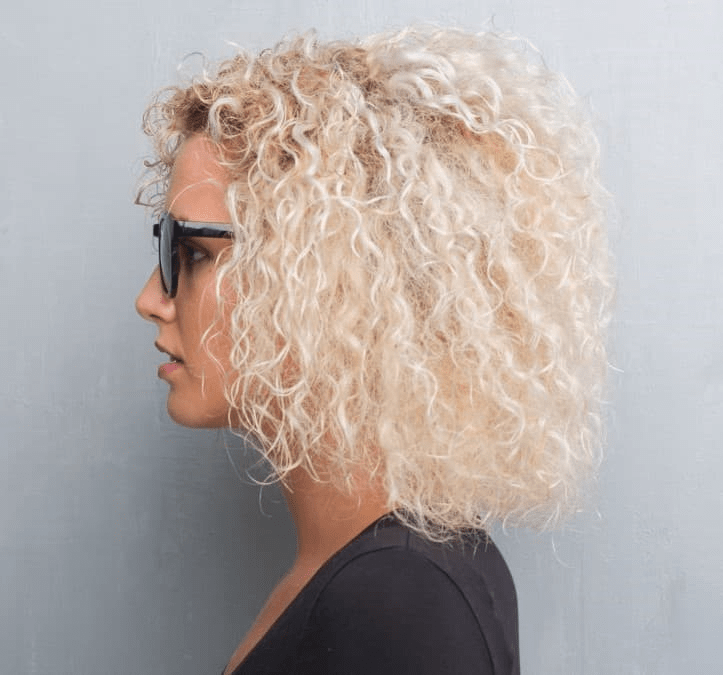 The Alkaline Perm Lotion has a strong pH of approx. 9.5 that uses Ammonium Thioglycolate on average to resistant hair types, and its strong nature makes it somewhat unsuitable on bleached hair. At the same time, Exothermic Perms can be either acid or alkaline. The dual process of Dual Action Perms softens the hair before you apply perm rods to it, and later, you put a weaker alkaline solution on it.
The majority of the names that you get to see here are of Acid Perms. However, wait for at least 20 days after you bleach the hair. Meanwhile, take proper care of it to nourish the cuticles. One way to check if your bleached hair is ready for a perm is to place a few hair strands into water. When the cut strands sink into it within 5 minutes, know that you have damaged hair, and consult a hairstylist then. In case you pass this strand test, go ahead with the perm.
Zotos has a reputable name in the field of perms for bleached hair. And so, I've many products from this brand here. A few months back, I was hovering over the internet for the best perm for my bleached hair—plenty of suggestions poured in for this product. Later, I found out that the Formula of this cysteamine perm has a smaller molecular size that gently penetrates the hair shafts sparing the cuticles without any damage. My colored hair got a sigh of relief. I liked how it didn't smell odd like the usual perm kits. I got what I needed, soft and curls, but it lasted only for two months. Before using it:
Make sure you wear gloves to remain safe from chemicals.
Keep a timer handy, and rinse the hair rigorously after perming so that no chemical residuals remain.
Always read the manufacturer's instructions before using the perm products.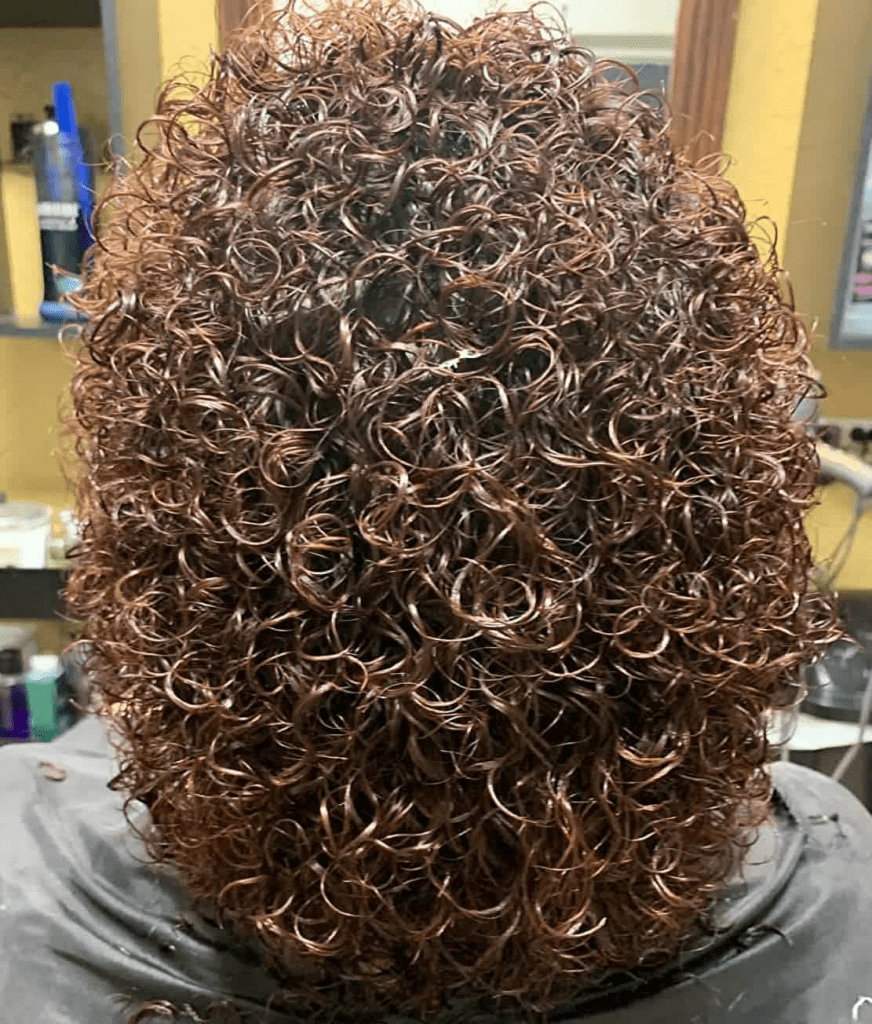 How To Use?
To get the maximum results, follow these steps.
After shampooing your hair, towel dry it. It removes the surface dirt and lets the perm enter hair shafts effectively.
Divide the hair into small sections and tie each around the perm rods. Now, apply the perm solution from the root to the end of each section. Detangle locks with a fine comb.
Shade your hair with a cap and rest it for 10 minutes.
Rinse the hair with lukewarm water.
Now, apply the neutralizer, and let it stay for 5 minutes. It would aid if you did not keep it on more than this time because it's a chemical.
Again, rinse your hair with lukewarm water.
Lastly, remove the perm rods and untangle your hair tenderly.
Pros
It is economical.
A lower pH makes it suitable for bleached hair.
It damages the air less than the alkaline perms.
Cons
It may dry up the hair.
It may take more time to process than alkaline curls.
The mild Formula makes the coils last for less time.
Zotos Quantum Extra Body perm has a unique waving lotion, neutralizer, and activator set. The neutralizer uses an advanced conditioning system. I only just now thought of its easy application. After going through the pack, my strand test passed it. Note that this perm is for normal, tinted (up to 20 volume), or highlighted (up to 40%) hair. I discuss the usage directions below, so check them out!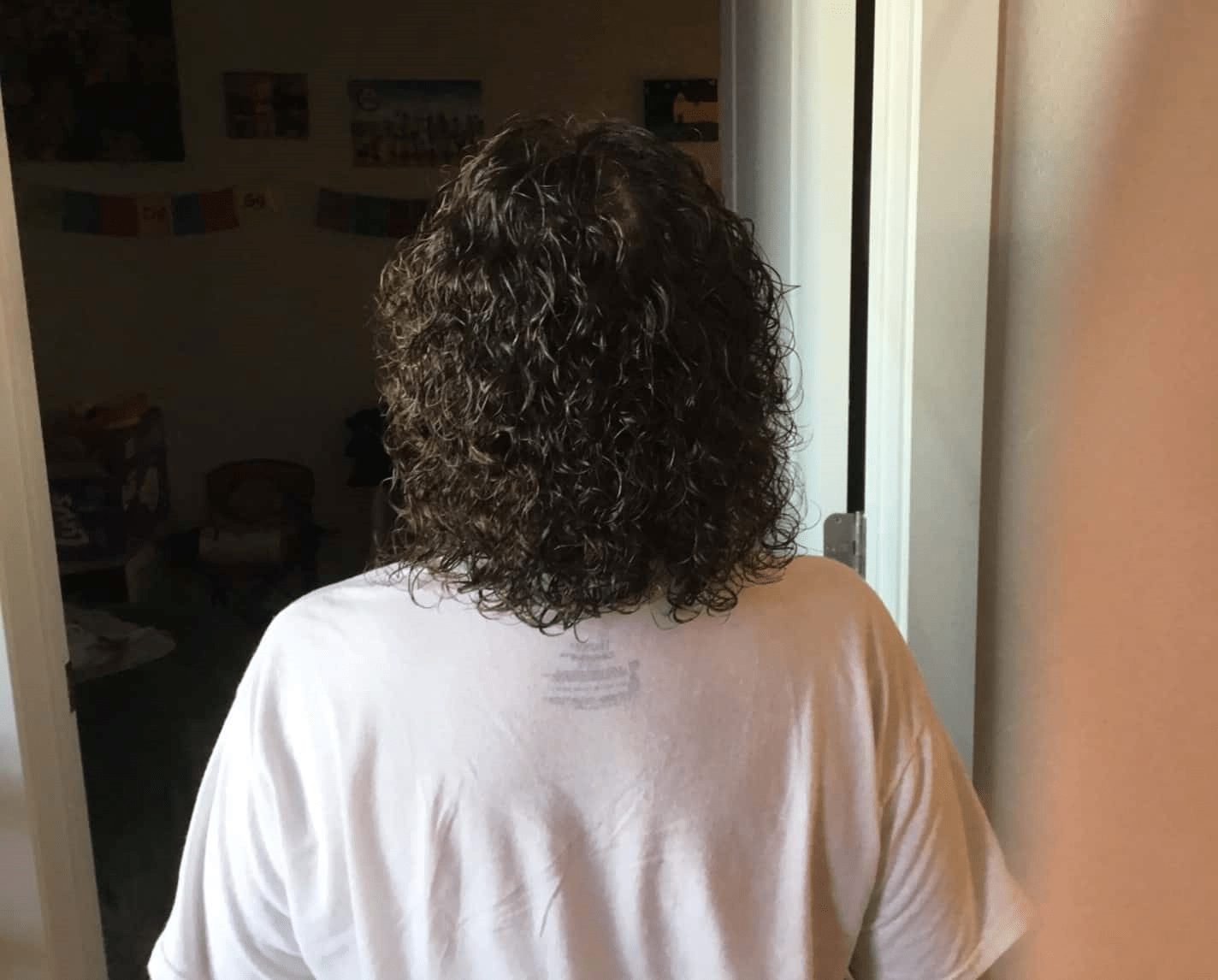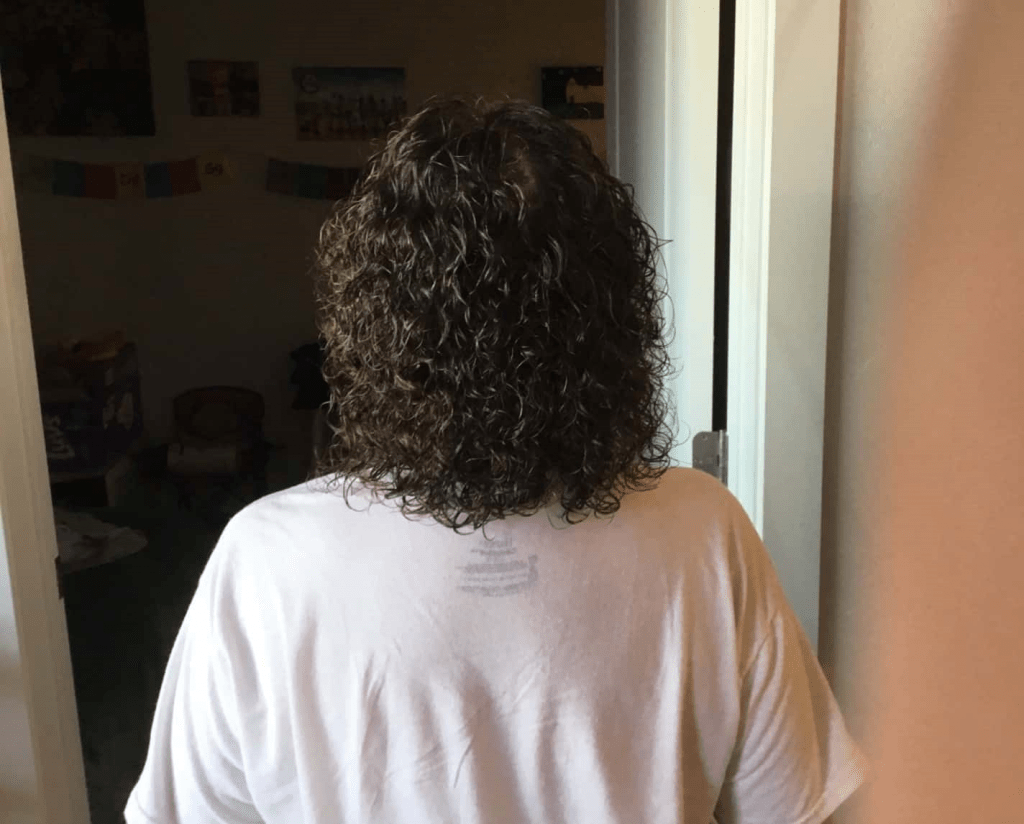 How To Use?
After rinsing your hair with a clarifying shampoo, towel dry it but stay damp.
Take your rollers, and apply them to your hair's divided strands.
Mix the lotion and activator.
Apply evenly on your hair, and allow it to soak for 20-25 minutes.
Rinse your hair with the rolls, and apply half of the neutralizer (for 5 minutes).
Remove all the rolls, and use the leftover neutralizer on your hair to let it stay for a minute.
Wash your hair with water to eliminate the waving lotion and activator.
Gently dry the hair; do not wash or use dryers for 48 hours.
Pros
It is affordable.
The kit is very effortless to use.
The fragrance eliminates the smell of unpleasant perm odor.
Cons
It is time-consuming.
The mild nature makes it less effective.
A few customers find the process may be complicated.
There's a reason to add 5 Extra in the pack's name. You get five critical benefits of spiral curls, added gloss, conditioning, color lock, and odor control. The Moisture Shield Interim Treatment contains a unique blend of ceramide, silicone, and amino acids. Though my friend Kelly said the curls are not long-lasting, she got the shine through her color-locked hair.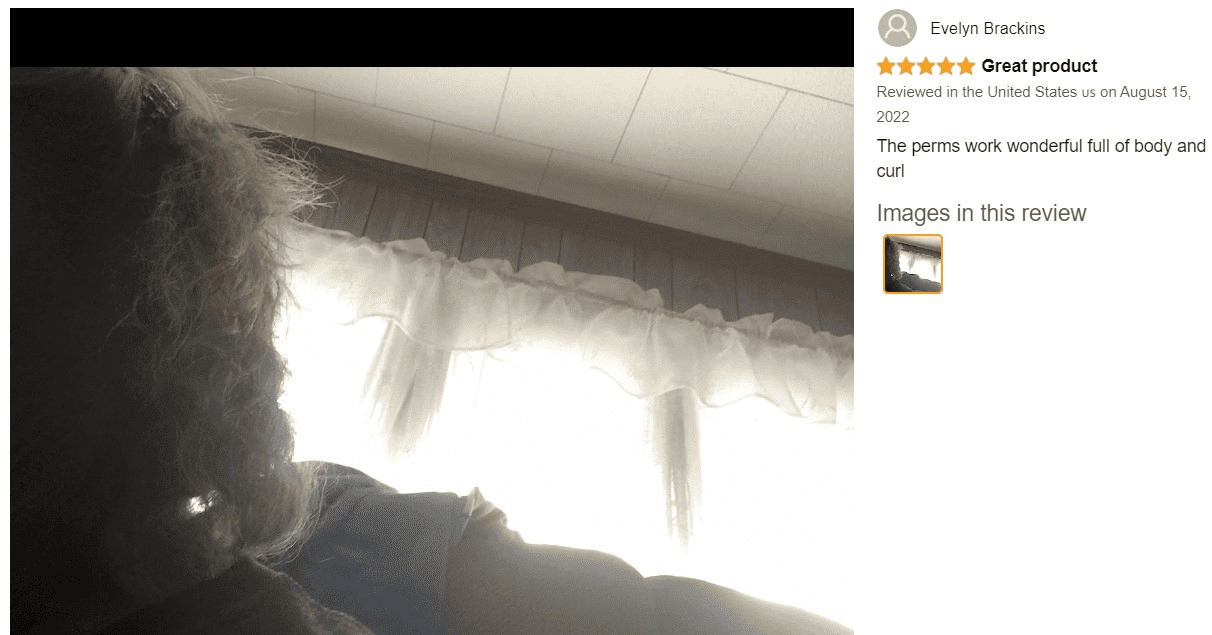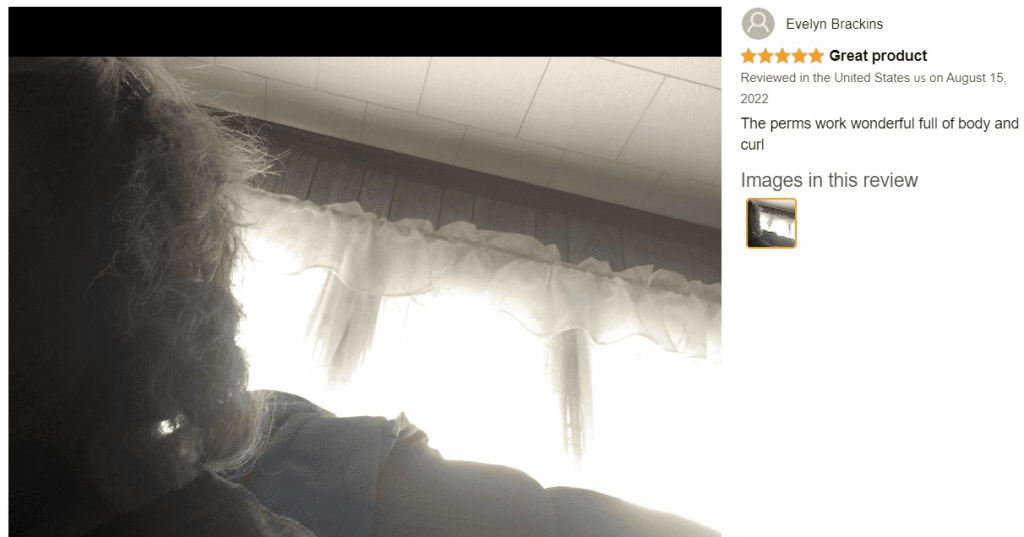 How To Use?
It is the same except for the slight differences.
Apply the treatment to each rod and leave and cover it completely.
Process for 5 minutes at room temperature without a cap and blot it with a towel.
Do not rinse.
Go through the neutralizer step as the directions outline.
You may style it with a hair dryer to achieve the maximum results.
Pros
The conditioning level is incredible.
It gives a shiny touch to your curls.
The fresh and clean scent blocks the odor.
Cons
It may not give the tight-looking curls you are looking for.
The results are short-lasting.
The specialty of Zotos Lamaur is that it contains Apple Pectin that strengthens and conditions the hair. The formulation ensures no odor after the perm, leaving the hair with a fresh apple scent. It can go on all hair types and is even greater for bleached hair. Follow the instructions on the product pack to know all the other details.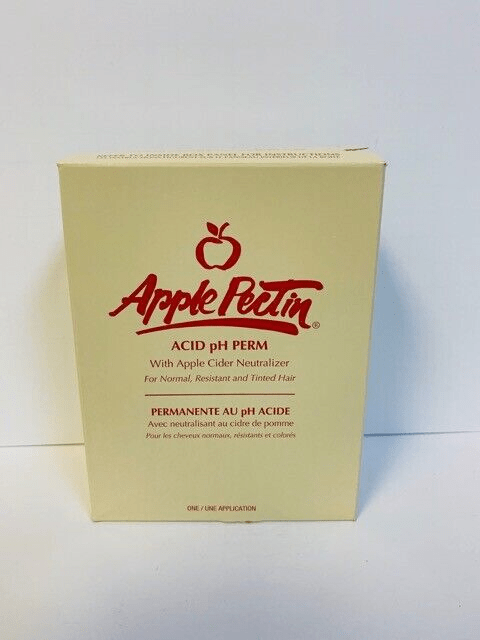 How To Use?
The Zotos Lamaur Apple Pectin Acid Perm contains a neutralizer, waving lotion, and activator. The steps you must follow here are the same as in the previous ones. Just hop onto any one of the above products that I have already mentioned and follow them.
Pros
It goes perfectly on bleached hair.
It eliminates the after-perm odor.
Apple Pectin conditions the perm during neutralization.
Cons
The perm requires regular maintenance.
It may cause dryness, split ends, and breakage.
Omniperm One Formula creates long-lasting curls and waves by making the hair resilient. It was in April that I learned about Naturelle perm by Zotos. My daughter gifted this to me last week. She feels I can try this in my mind as I have multi-porous hair. For you, go for it once you know all the details.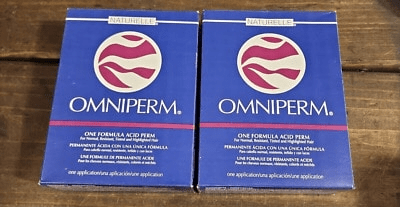 How To Use?
After clarifying the shampoo, block wet hair into segments and wrap them into rods.
Mix the activator with the waving lotion and apply it to every rod thoroughly.
Place plastic caps over all rods and secure them.
Do not hair dry later.
Pros
It adds volume and a quality touch to your hair.
Your hair looks pretty stylish.
The beachy waves now make up your crown.
Cons
You may not get the desired curl pattern.
It isn't easy to make up your hair regularly.
If your bleached hair is healthy and ready for a quick perming session, try this Zotos Acclaim Extra Body Acid Perm. The neutralizer is an extract of grapefruit, among the other ingredients. The Pi-Complex gives extra protection to hair by conditioning the hair shafts well.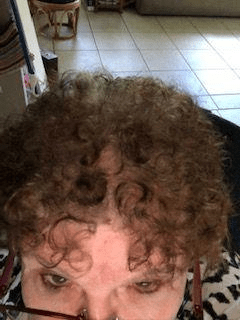 How To Use?
Use it similar to how you use any other Zotos product. It has waving lotion, a neutralizer, and an activator to deliver the curls you want to see on your hair.
Pros
It comes in a pack of two.
It gives strong waves to your bleached hair.
It is easily manageable and creates shine.
Cons
It may not give you your desired curls.
The other piece will go to waste if you dislike the first product.
I like this product a lot. Not only is it the-free and has low odor, but also it is gentle on my hair and scalp. But its suitability for all hair types makes it tick for you. If you seek soft and natural-looking curls that you can get quickly from the comfort of your home, look no further than this perm kit.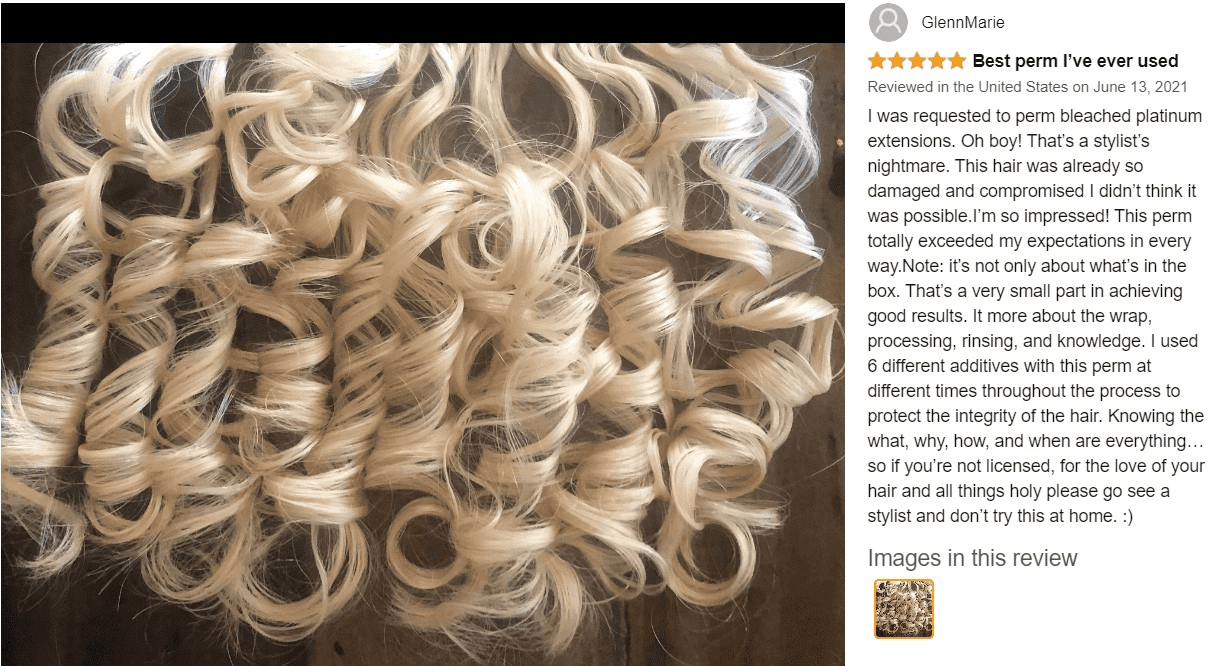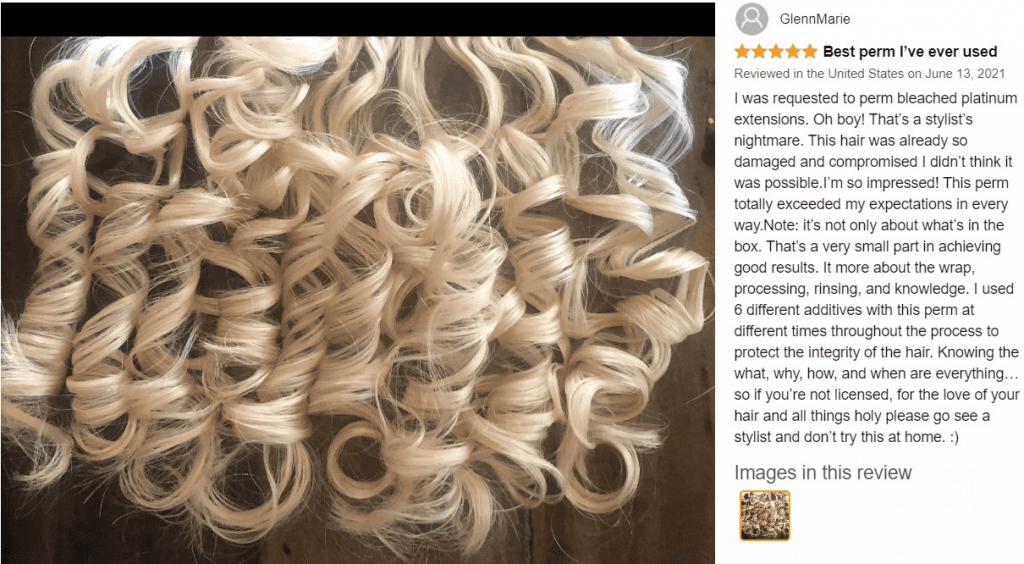 How To Use?
After shampooing and towel drying, divide the hair into four equal parts.
Wrap the hair around perm rods evenly.
Mix the solution in the direction of its package instructions.
Apply the solution on each rod and saturate the hair nicely.
Cover your hair for 10 minutes.
Rinse the hair well, and apply a neutralizer.
Rinse again, separate the rods, and style as you desire.
Pros
The low odor makes it more bearable.
It is ideal for all hair types.
It gives natural-looking, bouncy curls.
Cons
It needs the proper technique to yield the best results.
It does not treat strong and resistant hair.
The prime reason to like this product is its low ammonia content. You can guarantee tight curls that last long on your bleached hair. It suits normal, tinted, or highlighted hair but is gentle on all hair types, irrespective of their texture.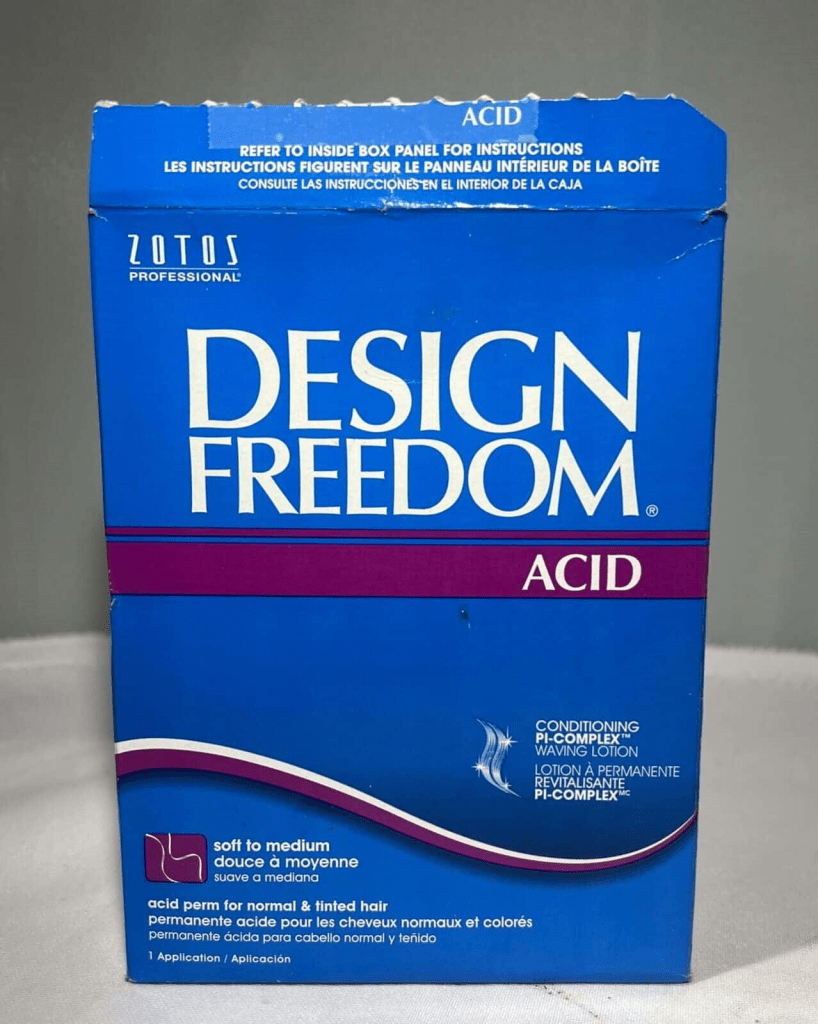 How To Use?
See the directions for the previous product.
Pros
It has low ammonia, unlike many perm kits.
The instructions are easy-to-follow.
It treats all hair types.
Cons
It does not suit highly damaged hair.
The results differ on each hair type and condition.
Who doesn't seek a full perm that gives great curls? Unisex Perm by One' n' Only adds an extra volume without making you pay for your hair quality. I intend to give it to my friend, Kelly, who will love this product in her hefty collection of perms. It is easy to use and long-lasting.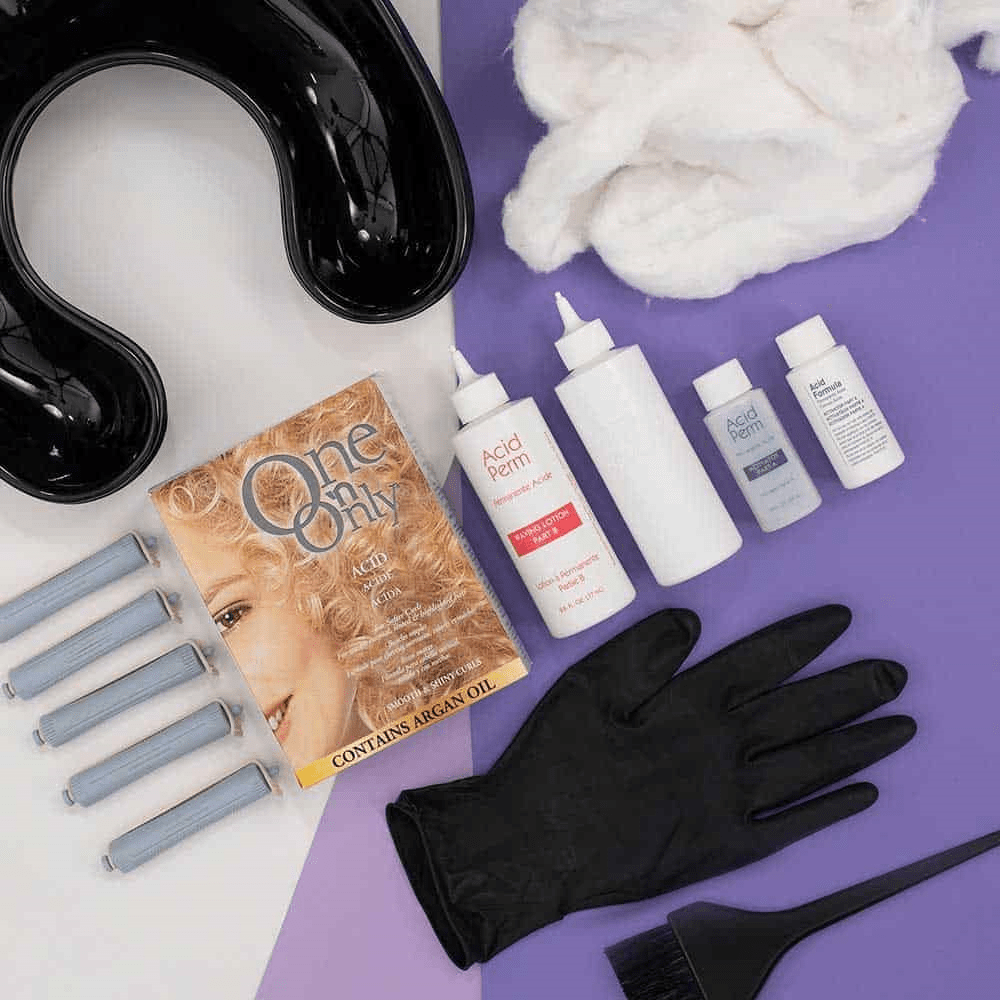 How To Use?
After a gentle shampoo and towel dry, prepare the damp hair for water wrapping.
Keep cotton on the hairline and towel the nape of the neck.
When the wrap gets over, mist it lightly with water.
Mix the activator and waving lotion and shake.
Apply the cream to the top of each wrapped rod.
Give your hair a plastic cover and clamp in front. The process is at room temperature.
Pros
It has the goodness of argan oil.
It strengthens the hair.
Dermatologists assure the product.
Cons
Some of you may face flaky hair.
Your hair may fall off if you keep the neutralizer on your hair for more than the recommended time.
Give your bleached hair an easy breath with this perming kit. It makes the hair look fuller and thicker for weeks. Opting for this economical perm would save you a lot, significantly if your hair is refined, thin, or bleached.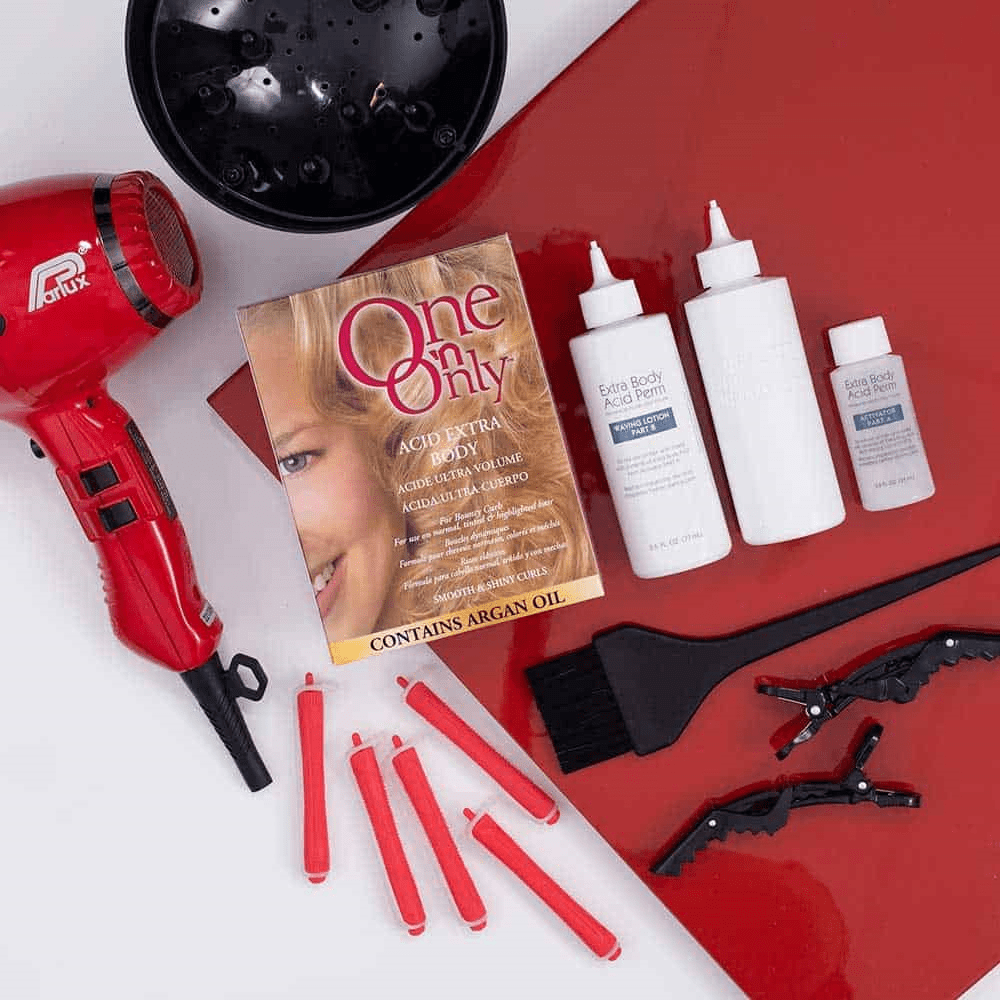 How To Use?
The directions to use it are similar to the previous one.
Pros
You get the tight curls that you're seeking.
The controlled processing can be done at home quickly.
It gives you a great hairstyle to flaunt.
Cons
You may experience dryness in your hair.
The process takes time.
Iso Perm Option comes in four options. While Option 1 is for normal and previously permed hair, Option 2 is for every type of color-treated hair. Option 3 is for normal and resistant hair; the last one, EXO, is an exothermic perm. It is thio-free and derives its strength from naturally derived isoamine. It is gently effective and leaves the cuticles supple and smooth.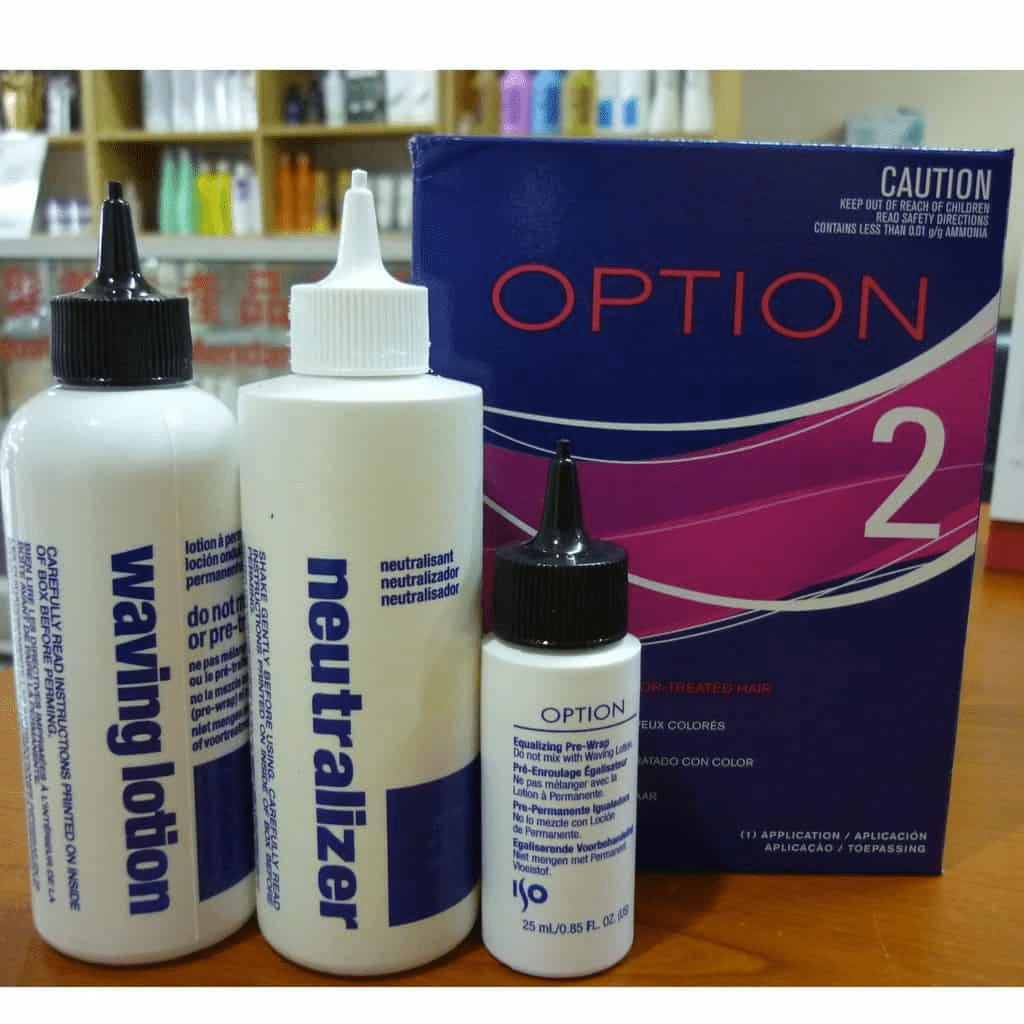 How To Use?
See the above sections to know about the process, as it is all the same.
Pros
It does not damage cuticles.
The thio-free perm is suitable for bleached hair.
You get optimum hair results.
Cons
The perm solution may not suit some bleached hair.
The curls may fade away soon.
FAQs | Best Perm For Bleached Hair
There are some questions about the topic that may bug you a lot. And so we present to you our exclusive FAQ section.
Should you perm bleached hair?
It depends on your preference and hair condition to resolve whether you should go for it. The chances of damaged hair minimize the time you heal your bleached hair with some haircare such as shampoos, masks, and serums, and use heat protectants and proper care before and after perming. Still, I suggest you not go for it if you already face damaged hair. Still, if you puzzle about what to do, consult a professional stylist.
Should you perm or bleach first?
Perming makes your hair porous and more susceptible to damage from bleaching. Many experts recommend perming the hair first and then bleaching it if need be. A professional stylist may guide you to the best order of perm and bleach applications for your specific hair type.
Is there a perm safe for bleached hair?
Yes, there are safe perm options available for bleached hair. The products I mentioned above are primarily good and will fit you well. Just go through the details used to test before you start using it.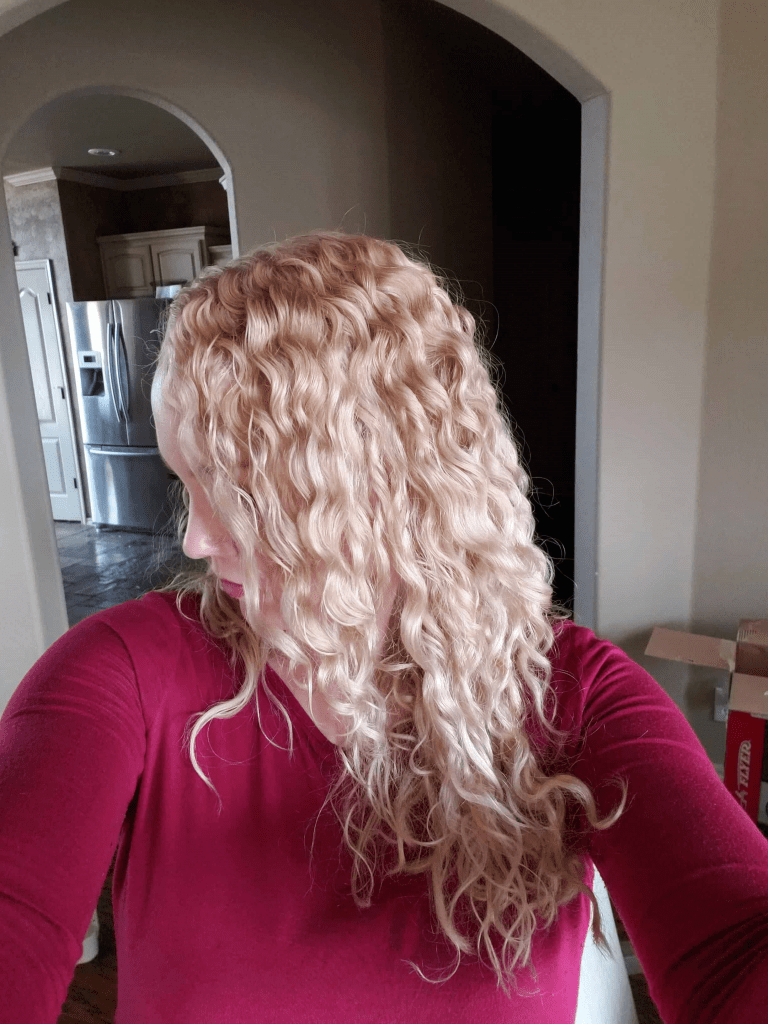 What kind of perms is best for bleached hair?
Acid Perms are best to use for bleached hair as they are mild. If your bleached hair is damaged, it's better not to go for perming and compromise the quality and health of your hair.
Which perm should I go for my bleached hair?
You can use any perm from the list I share above. They are acidic and gentle, giving you natural curls for a long time. But for double assurance, you must take the advice of your stylist.
Closure
You have an idea of by now the Best Perm For Bleached Hair. Acid perms are the first option of many experts for bleached hair, as they are gentle on your chemically treated hair. Remember to use a deep conditioner before and after perming, and avoid exposure to sun or chlorine to your hair after perming.
Though most products here are acid perms, ensure double safety by scanning their details carefully. The optimal thing for you is to get a professional stylist's advice. If you cannot do that, go for a strand test before having any product on your hair to check whether or not the product is reacting. The key is to take proper custody of your hair so the nourished cuticles can bear the perming afterward.
If you are still stuck with any queries, comment below, and we will try to revert as soon as possible.
Rebecca is a skilled writer with a passion for makeup and skincare. With years of experience in the beauty industry, she has a deep understanding of the latest trends and products and a talent for creating engaging content that resonates with her readers. Whether she's writing about the latest skincare products or sharing her favorite makeup tips, Rebecca's writing is always informative, entertaining, and inspiring.