Frizz, flyaways, color fade, and breakage is normal, and if you have bleached your hair, you will know how it ends every single time! But this is not where we harass you into why you did what you did, just so that your locks look pretty! Let us not forget the sadness your bleached hair's dryness brings into the picture. A hair mask not only forgiving to these mistakes you have made over time but also helps reverse the damage done in a good way! Of all the top hair masks, these were the ones that made it to the top of the list where customer satisfaction was concerned.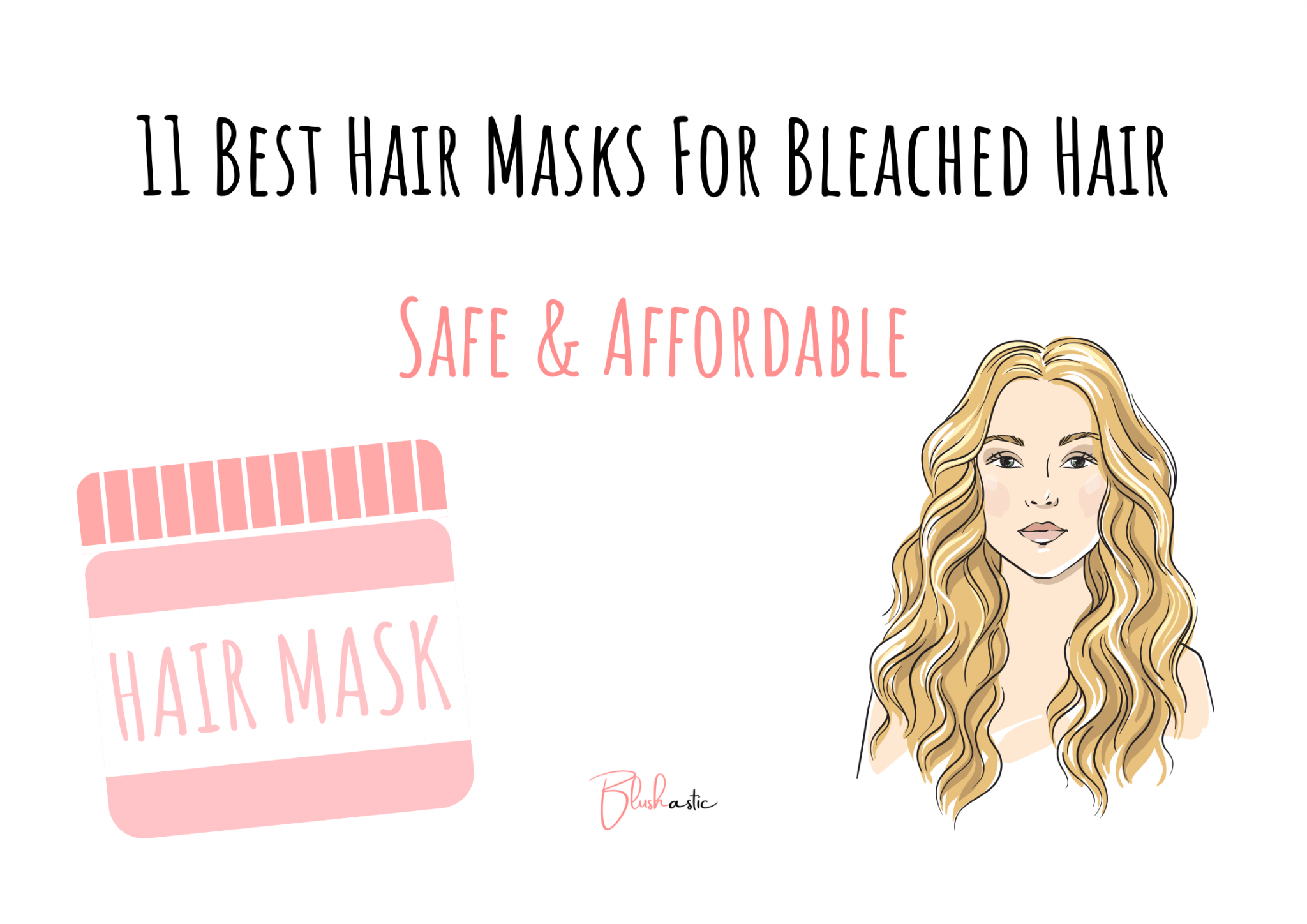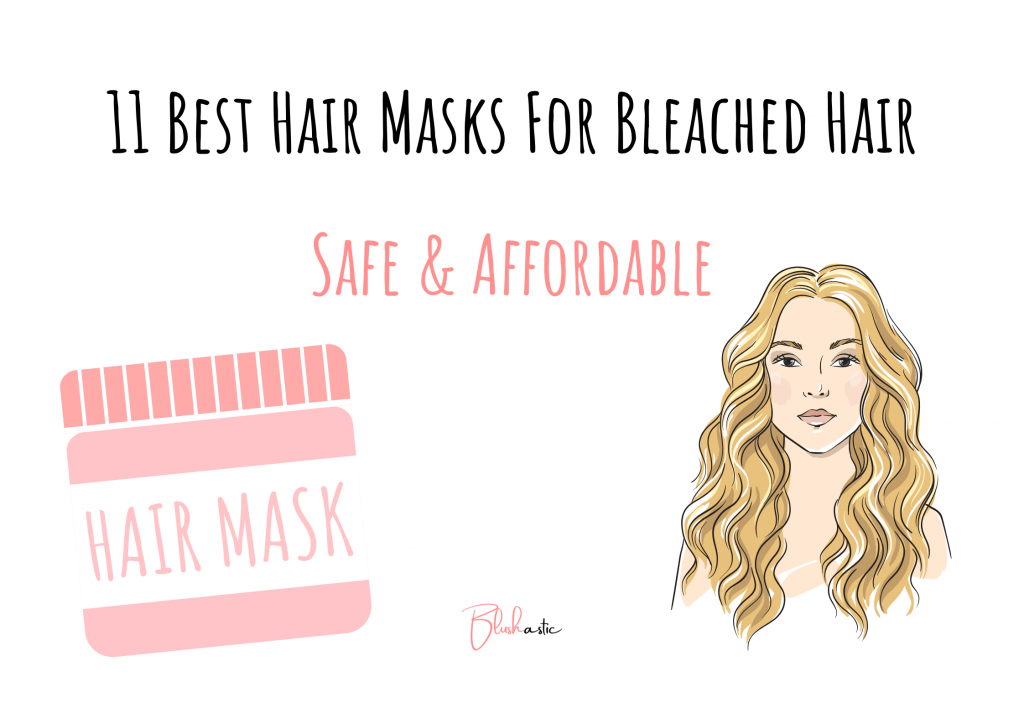 So if you want the best of both worlds for your locks, we suggest you grab a pen and start noting it all down because it will be worth it! In this edit of the Best Hair Masks For Bleached Hair, we have mentioned 11 exotic options you can take inspiration from to give your hair bouncy makeup that looks lustrous all the time! You might think it difficult to believe us. So let us get right on it, and see what this guide has in store for your hair!
Best Hair Masks For Bleached Hair
You must have seen many celebs and influencers rambling about the goodness of Olaplex in their posts or interviews. But have you ever gotten around it? Let us in you on a secret today! If you want your hair to both look and feel new, then the right way to achieve that is through the magic of Olaplex No. 3 Hair Perfector! Our hair's disulfide bond often gets broken due to bleaching or coloring. So this reparative formula helps in rejoining them and vanishes the signs of hair damage you have been struggling with!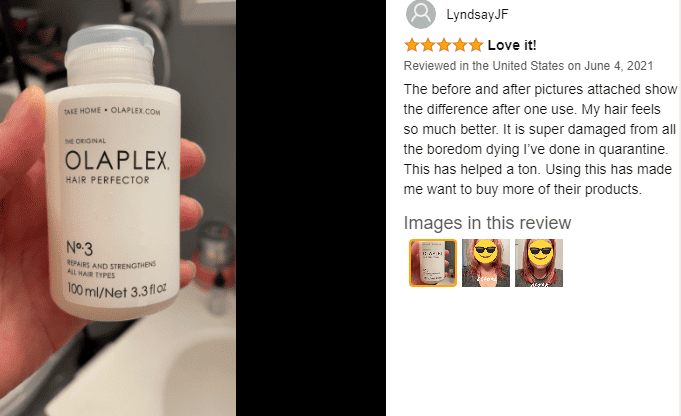 Also, reviews say that if you use it daily, it might even restore your hair's hydration levels and get rid of the frizziness for good! While many would say that it is hands-down the best formula they have ever used, one drawback of this hair perfector is that it comes in a very meager quantity. So if you fall in love with it, you may want more of it and be disappointed. Because it has an expensive price tag, many will feel skeptical about buying it repeatedly. So if you want something fulfilling and within your budget, look elsewhere.
To keep your kinks and spirals in fashion, you must find the ingredients that work for it on all seasons 365 days. Especially people with 4C-type curly hair need a little extra pampering than the rest of the crowd. That is because, rain or shine, the curls are always supposed to look juicy and fresh, as if they just came out of a bath! Oils like jojoba and castor help in conditioning the strands from roots to tips so that they get their dose of nourishment after being ignored for a long time.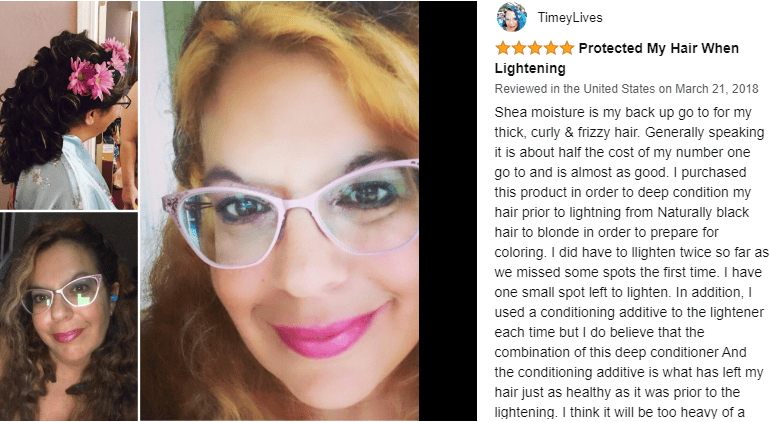 Also, the cherry on the cake is when you come out of the shower, and your hair will be laced with a fulfilling pleasant smell that your senses will crave! While it is a big yes for people with voluminous hair, there might be better haircare additions for those with finer hair. This may also lead to weighing their hair down and giving it a bland look. So choose while considering every factor so that your hair doesnt suffer!
Weightless treatments are very gentle and effective because they do not put extra baggage on your head that you can do without! But it's only sometimes that you find such a formula that syncs with the needs of manageability you want! The Living Proof Night Cap Overnight Perfector is one such formula that you can use to pamper your locks. The formula claims to provide one wholesome week of hair that looks shiny and vibrant, just as you have seen on People's Instagram!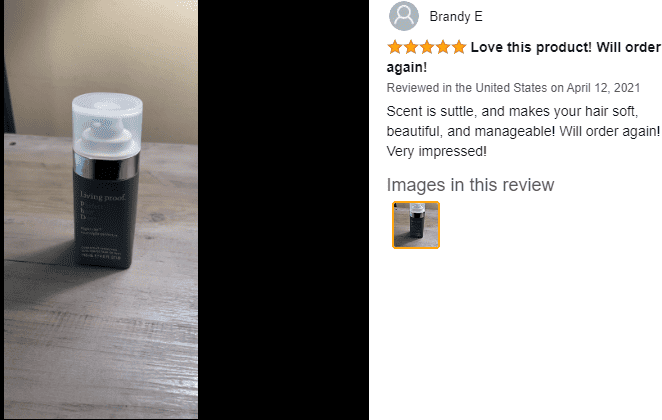 It instantly makes your hair feel softer and strengthens the protective barrier by forming an invisible shield around every strand. While we agree that the formula is very lightweight and even works hard to heal your hair while sleeping, it might add extra weight to your hair. So people with finer locks need to look at similar alternatives!
Algae extracts are richly infused with vitamins, minerals, and antioxidants that shield your hair from external damage. B-vitamin is closely associated with providing the deep nourishment our tresses need after constantly rubbing with heat and chemical treatments. Apart from that, the formula is also enriched with the goodness of rosehip oil, which calms down all the frizz and gives your silky smooth locks to cherish!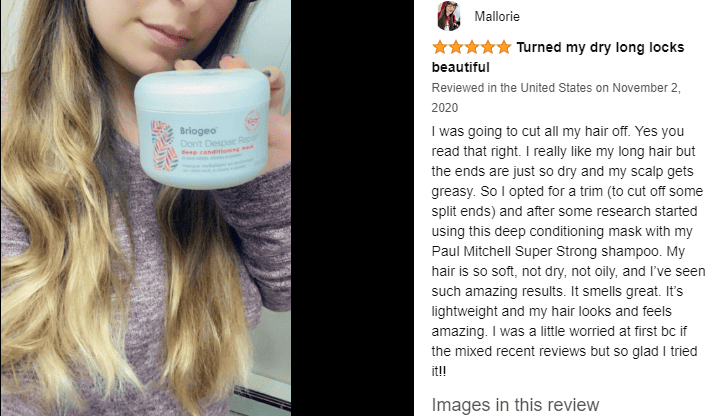 While users would love to slather their tressess with the intense nourishment of the Briogeo Conditioning mask, they might not like the oil-based formula. So, if you have an oily scalp, you will need something refreshing, so it will be better if you go for some recipes that are not as oily as this one. Also, this formula may not fight frizziness as you want. So, if your hair could be more attractive, we suggest you have other options in line!
Repair and restore your hair with the combined goodness of Japanesproviding Rice Extract that has been embedded into this intensive repair hair treatment which fortifies your locks inside and out. The most fantastic thing about the serum has been loaded with many antioxidants and vitamins that hydrate and protect the hair. If you have frequently been bleaching your hair a lot, heat styling, then this will help you eliminate all those issues. Also, if you are experiencing hair breakage due to tangles, give your locks a good episode of reset into softness, strength, and shine!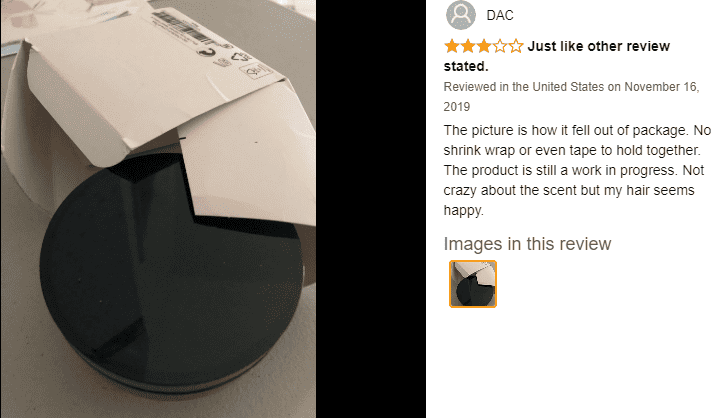 The people of Japan very much adore its beautifying powers, so why should you feel left behind? If your hair has known damage for a long time, then using this Ulitmate Reset Hair Mask from Shu Umera twice a week will do the trick! While it's a good substitute for your locks, it may be more effective. That is because soem users said that their hair was back to normal only after one to two days of using it.
A leave-in treatment for your hair is a must, especially when leaving it open everywhere. All this invites a lot of environmental damage, disrupting your hair by disrupting its quality from the inside, which shows outside. A particular K18 peptide is infused into this, which imitates the hair's natural structure and combines the polypeptide chains and disulfide bonds, which broke during bleaching or any other chemical treatment. Because it is available in a creamy format, it blends effortlessly with all hair types.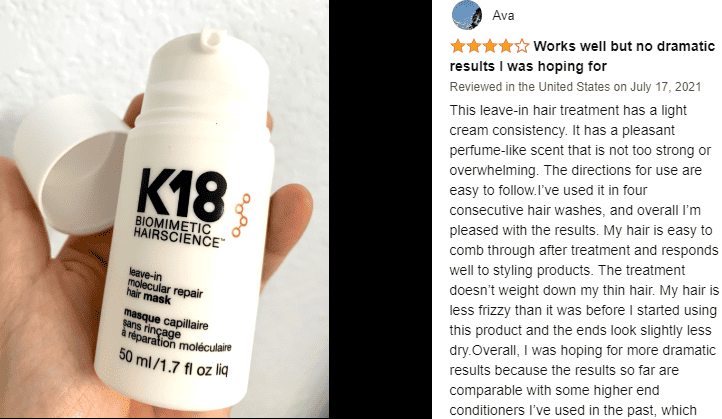 Apart from that, it is also cruelty-free and comes with a vegan composition. After garnering a lot of love on TikTok in 2022, this molecular mas went off the charts as everyone went ga-ga over it. We love the stylist-approved formula, but what may bother many users is that it does not cater to your wallet and comes with a high price tag. So if you had plans to save extra bucks, you could kiss that plan goodbye!
Kerastase in your hair life is a must if you are trying to escape frizziness or dull-looking locks. This mask is loaded with Edelweiss Native Cells and Ginger Root, which addresses hair fall often used daily while brushing. Detangle your hair quickly and in the most effortless way you have ever known. This formula goes na extra mile to intensely hydrate your ends without any breakage from brushing. Clinical results pointed out that of people who used this formula, 99% of them saw a decrease in hair fall due to breakage from touching.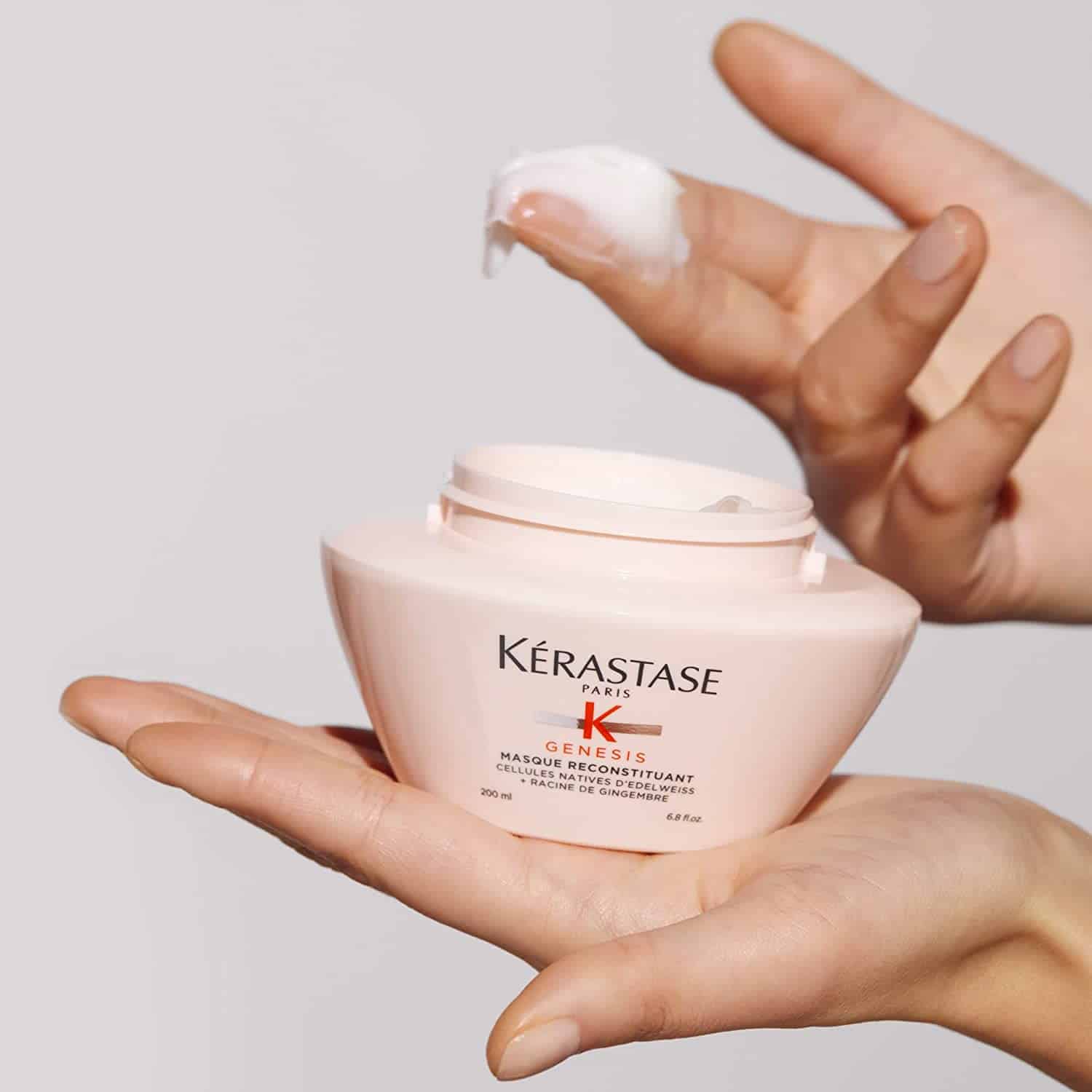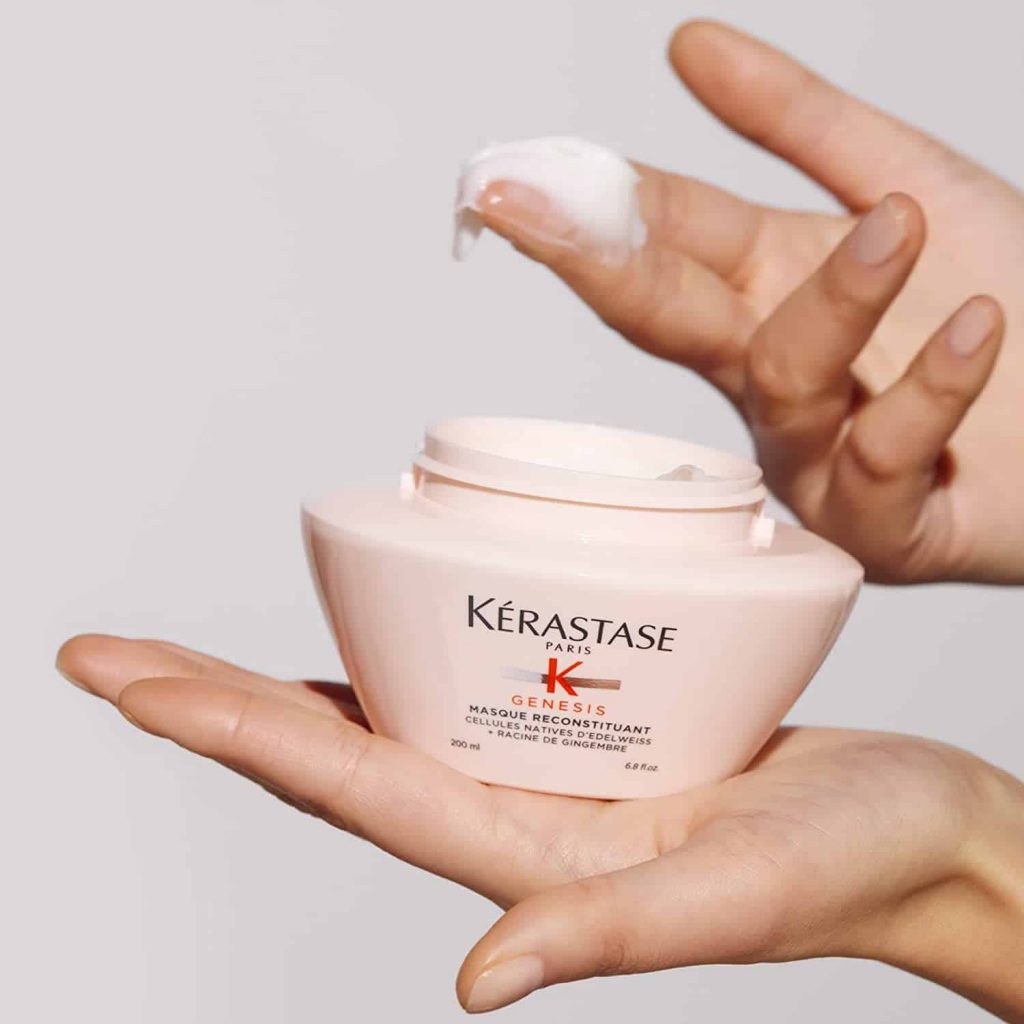 Apart from that, 89% of users experienced that their hair felt smoother and in place. While all these qualities are things we would want, it cannot be denied that adding this to your routine will cost you many dollars. Another thing that may be a problem for certain users is that the formula has a particular fragrance. For example, you might smell top bergamot, zest, cedrat, lime, basil, bergamot, rose, and base notes of vetiver, musk, and tonka beans.
Give your dry, damaged, or colored treated hair a much-needed makeover with the TGIN Honey Miracle Hair Mask. It has been loaded with jojoba and olive oils, which help rejuvenate your lifeless hair and, at the same time, improve manageability and unruliness. We often forget to do something for our dull hair, so you need not worry about that too. The mask restores the lost shine by sealing the moisture and feeding the cuticles with nutrition. So if you want to treat the damage done, introduce this mask to your routine ASAP!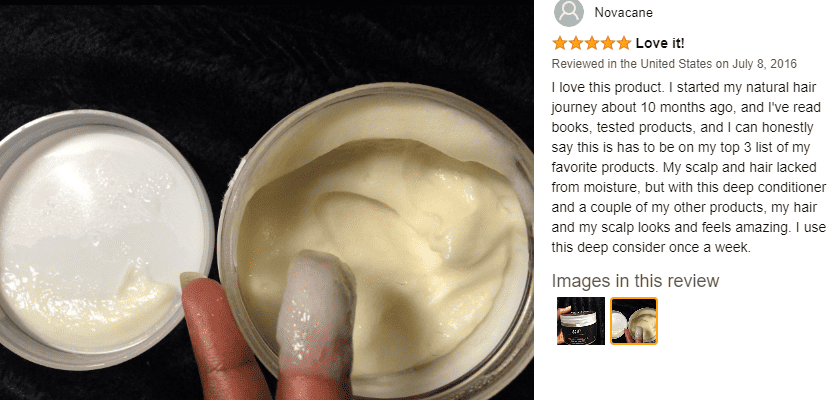 Reviews claim it will reduce breakage and keep away parabens, sulfates, petrolatum, lanolin, and artificial colors. Our locks have dreams of their own, and to make these dreams come true, you can take them on a tropical getaway with the TGIIN Honey Miracle Hair Mask. But while this will be very good, you might be disappointed that it comes in so little quantity and has such a fat price! So make sure you choose accordingly so that none of your other plans suffer because of this!
Instant gratification is the new cool; people have not been shutting up since they knew about it. After all, why wait when something can get your job done quickly? After all, time is money! It looks like the same applies to the OUAI masque too! The formula has regenerative properties, which bring back the lost hydration, reduce frizziness, and add strength to the finer and medium strands. What is even more interesting is you can recycle the bottle completely.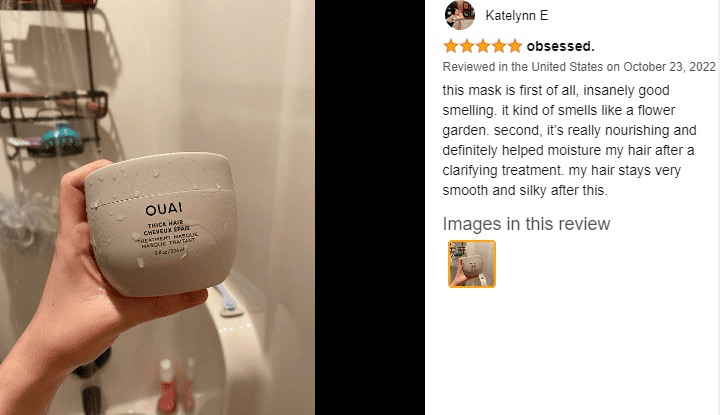 There are no harmful preservatives in this, as it excludes ingredients liek gluten, paraben, phthalate, SLS, SLES, or anything else that can compromise the health of your skin. This mask was designed to heal your hair problems so you could sleep peacefully at night. While acceptable to medium hair might get sweet dreams throughout their sleep, people with extra thick and coarse hair might need to explore other options and formulas. Otherwise, if you want damage control and minimal conditioning, go for it!
If you want your hair to shine like a chef-s kiss which doesnt need any explanation, then the remedy of the Gold Lust mak from Oribe speaks for itself! Loaded with botanical extracts liek the Oribe Complex, baobab oil, bio-restorative complex, white tea leaf extract, protein blend, jasmine extract, carrageenan extract, and shea butter and black currant fruit extract, the formula of this transformative mask helps your hair rediscover its lost softness, elasticity, and strength.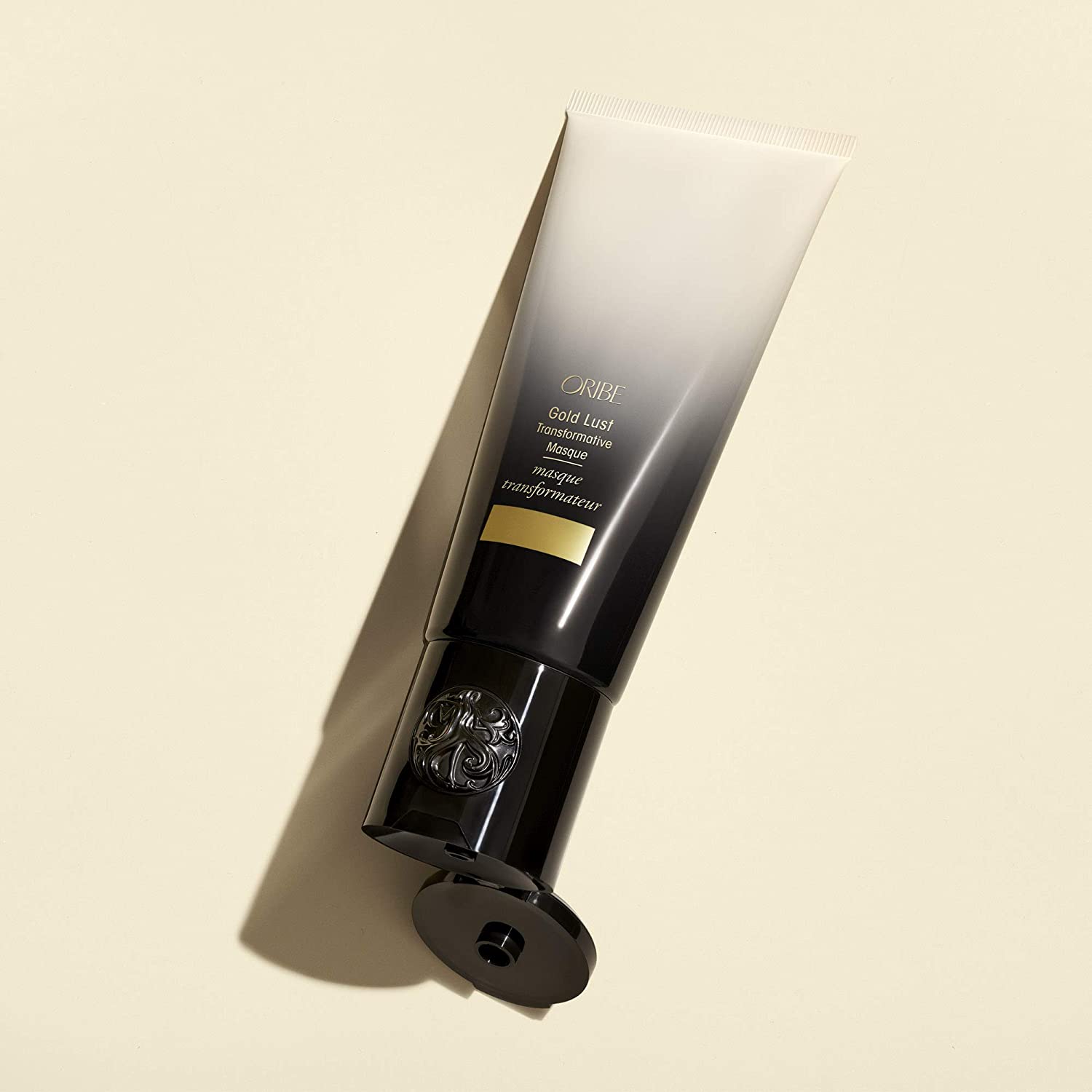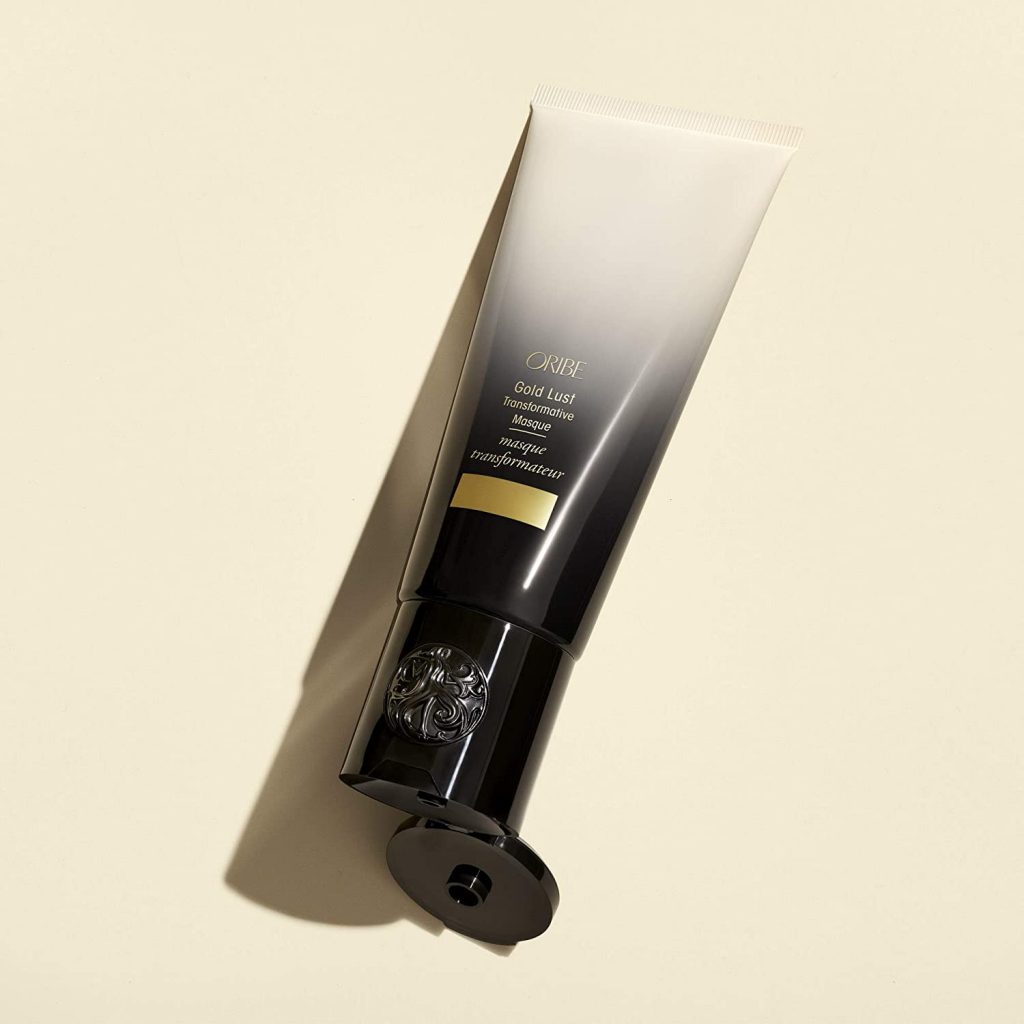 It adds strength to the cuticles to fill the bald or sparse spaces and improves the health of each hair fiber. So if you have been waiting to receive the gift of nourishment and conditioning, this is your chance! When it comes to our hair, we are ready to tolerate anything and everything for the sake of it. While there are a lot of golden pointers that this mask checks and ticks, buying this might be a cumbersome affair on your wallet, for it costs a lot. So, if you are on a budget, make sure you make your ends meet smoothly!
Packed with plenty of nourishment, the Aussie-3-minute conditioner is something your hair will love on the first go! That is because it claims to have the ability to quickly transform your hair from dry into silky and shiny waves. The duo magic of avocado and Australian jojoba oil is crucial as it helps energize the scalp and gives you enough hydration.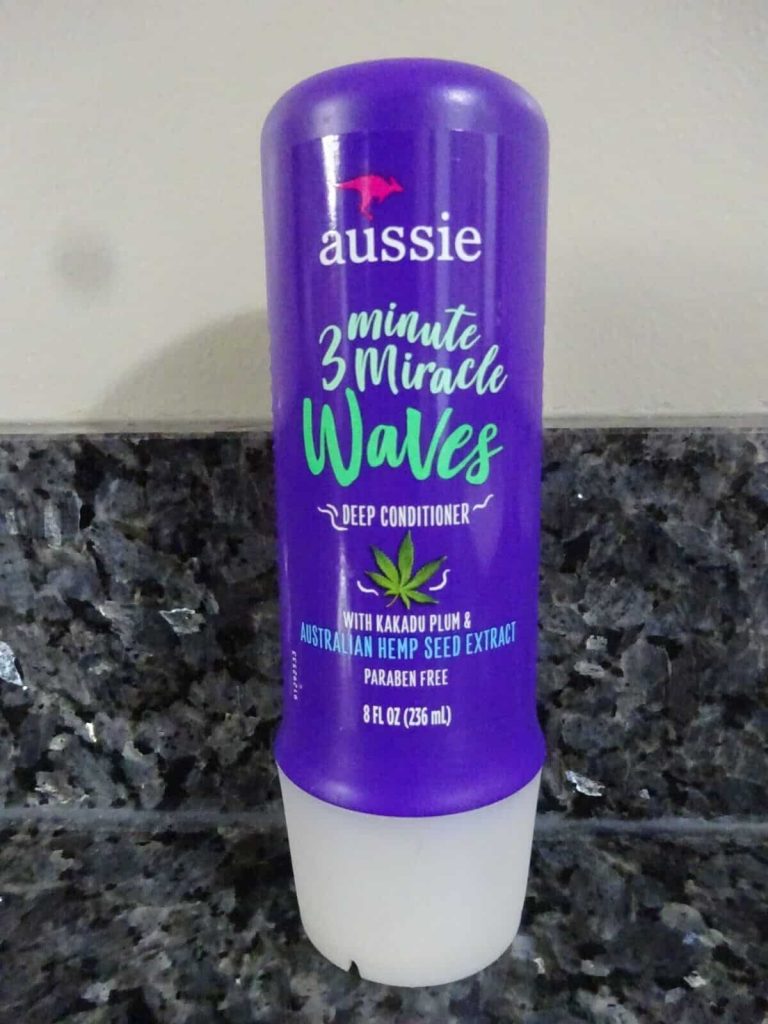 You will automatically start smelling better after taking a refreshing shower with this! It also improves hair elasticity, gives it a new bounce and vibrancy, and makes you feel happy about your hair again! The formula is also PETA certified as cruelty-free. This means it hasn't been tested on animals to keep your safety measures intact. Although the fast-acting deep conditioner has had a perfect effect on haircare lovers and makes your hair soft and shiny, one point about the condition that may put people off is that it does not have travel-friendly packaging.
FAQs | Best Hair Masks For Bleached Hair
How do I rehydrate my hair after bleaching?
Once you have walked the road of bleaches and colors, the next important step is to rehydrate your locks to suffice for all the loss of natural moisture. This is where the goodness of natural oils comes into the picture, as they are loaded with antioxidants and conditioning properties that repair the damaged strands and enliven the follicles back to life. Essential oils also possess antimicrobial properties that help them in swelling and prevent breakage from brushing. You can take help from coconut, argan, olive, and almond oil to treat bleached hair.
Is bleached hair weaker?
Bleaching your hair does invite many side effects or bad situations that compromise the quality of your tressess. It not only ruptures the outer cuticles but also breaks the bonds of the hair that hold them together. In turn, your hair becomes more prone to breakage and splitting. So if you have bleached your hair, indulge in the reparative process, such as using heat protectant for bleached hair, shampoos, and other haircare so your hair becomes healthy again!
Can I use hot oil on my hair after bleaching it?
Yes, you can use hot oil on your hair after bleaching it. This is because oils have regenerative properties that heal the cuticles from within and seal the moisture inside. Just make sure the oil you are using is not hot s that it does not burn your scalp or damage your hair roots. This way, you can extract many good properties and nourish your locks.
Closure
Hair maintenance is something that cna be found on most of our priority lists. But how many of us do it like it is supposed to be done? Very less! And as time passes, the damage increases, and we become increasingly lazy until we stop doing anything good for our hair.
Therefore we took this opportunity to elaborate on this detailed guide on the Best Hair Masks For Bleached Hair so that you never think twice while coloring or bleaching your hair pink and blue! What most people will love the most about this edit is the majority of items are economical and within their price point. So you do have to force money out of your wallet very often. Also, we all look for unique ingredients that serve valuable purposes and help your hair to be healthy. So give your hair a good rinse, and your locks will thank you!
I'm Sarah Abraham, the founder and co-author of Blushastic.com and a professional makeup artist. Beauty is more than just skin deep, and that's why I'm passionate about sharing my knowledge and experience to help people feel confident and beautiful on the inside and out.
Whether it's skincare, haircare, or fashion, my goal is to empower women to feel their best. With my expertise in the beauty industry, I strive to provide practical advice and tips that are accessible to everyone, regardless of their skill level or budget.