Can your makeup get through the whole day without crying and dripping? If your answer is no, it's time to make things right; what you have been doing wrong all this time! Nowadays, when people want their makeup to be in full glam mode, you can't afford to look stupid with your makeup all over the place. Reports show that the Ben Nye Final Seal forms a protective seal on your makeup, shielding it from getting ruined. However, there were some red flags about the formula, as it might agitate your skin. Thus, people were looking for a perfect Ben Nye Final Seal dupe.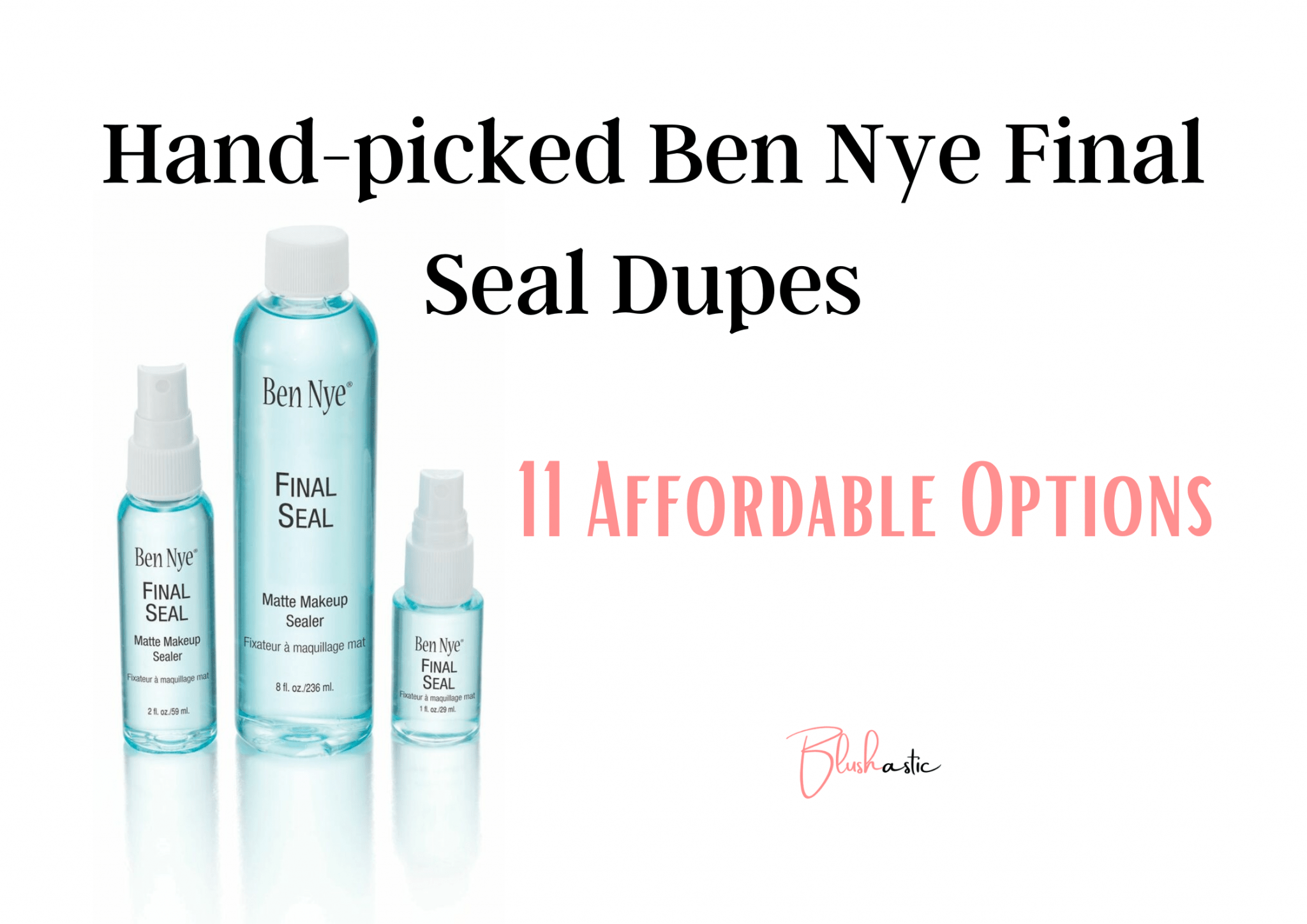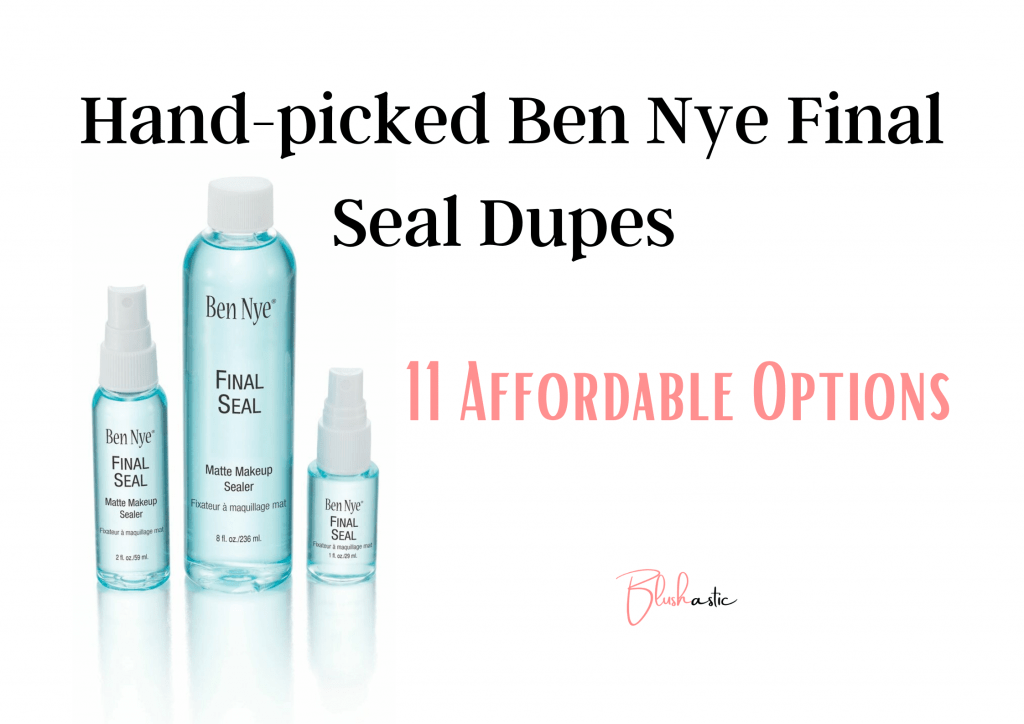 So, we pulled up at all beauty stops and got you the 11 most enchanting setting sprays, for which your skin will thank you later.
Ben Nye Final Seal Dupe | As Good As High-End Options
The iconic Final Seal Setting Spray will be your skin's best friend if you hope to increase your makeup's longevity. Users who have developed a sweet spot for this fixer have claimed that it offers your skin maximum durability and locks your look in place. We all know how terrible it is to craft your makeup with great effort to see your pictures look like you have a pool of oil sitting on your skin. Thanks to the alcohol-based nature of this spray, you won't have to go through that again! This is because this formula diminishes the effects of oils and sweat that may be present on the surface of your canvas.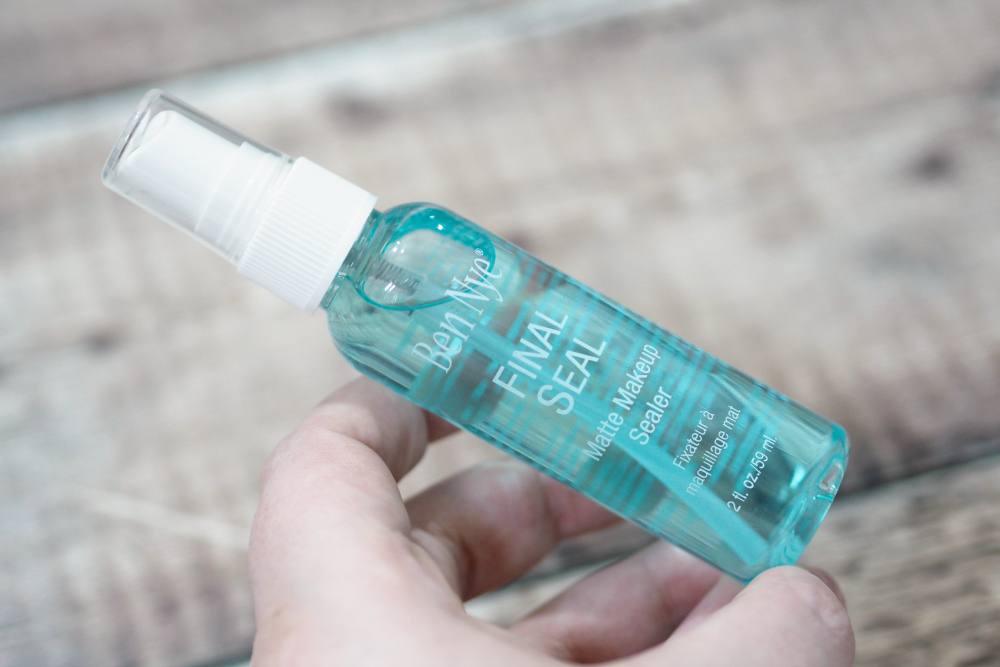 This essential setting spray is a must-have in every makeup artist, actor, or performer's makeup kit. Available in a wide range of kid-friendly sizes, the formula is a favorite of many beauty lovers because it has a minty scent. This cools your skin so your face does not feel stuffed. Refreshen your day with this gorgeous mist as it dries quickly to a matte, smudge-proof finish. The effortless formula gives you the benefit of applying it before your makeup to prep your bas and get that flawless look that everyone will keep crushing on! However, while all things look bright and beautiful about this spray, it's hard to ignore that it contains alcohol.
Alcohol may act as a skin irritant for people with sensitive skin or acne-prone skin. On top of that, it won't allow your makeup to be waterproof. So, we gathered some alternatives that are on par with the real thing.
For those who wish to lock their makeup in place, the Make it Last Charcoal Matte Setting Spray by Milani Cosmetics claims it is a foolproof way to keep your makeup from melting! The key to incorporating this spray into your makeup routine includes 16 hours of good hold and an illuminating finish. The formula consists of micro-fine charcoal powder that helps reduce imperfections and prevents smudging, creasing, or flaking.
One primary reason users are drooling over this is that the spray offers just the right amount of dewiness to your skin without making it too shiny or oily. Just like Ben Nye leaves a minty feeling on your skin, this spray mimics it by leaving a cooling and refreshing sensation for you to enjoy. The product has a vegan composition and meets all your safety measures, for it's cruelty-free. Hence, if you must feel radiant all day, let this spray be in your beauty basket!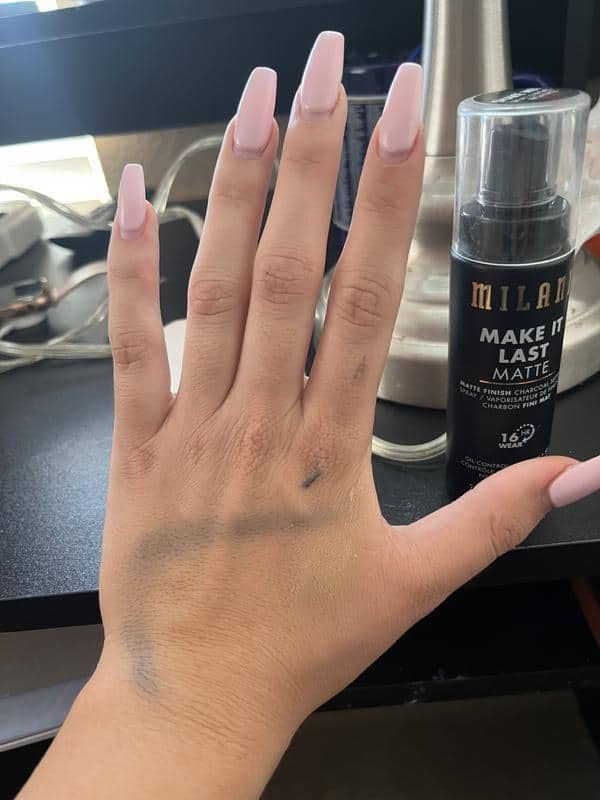 Pros
Holds makeup in place for 16 hours
Leaves a luminous finish
Hydrates skin and gives it suppleness
Amplifies makeup by priming and correcting
Allows skin to breathe under the makeup
Features micro-fine charcoal powder and silica to lock your makeup
Blurs the appearance of pores
Cons
It is expensive, which may not cater to everyone's budget.
Like the Ben Nye spray covers your makeup in a flawless matte finish, this setting spray from NYX Professional also claims to exceed exact expectations! The vegan formula is heavily loaded with niacinamide with magic powers to keep your canvas from dripping in the sun! It offers a hefty, long-lasting finish lasting 16 hours without troubling you. It is sweatproof, mask-proof, and also does not cause any transfer. If you are out for the day, there's always a thought in the back of your head that what if your makeup evaporated before lunchtime, embarrassing you in front of everyone?
Thai formula keeps your makeup intact without settling into your fine lines. It also does not cause any oiliness or make you look greasy. Owing to its water-based composition nature, it effortlessly absorbs onto the skin to get that full-on glam mode on! With a rating of over 95k reviews on Amazon, this spray is winning makeup lovers' hearts, so seal the deal!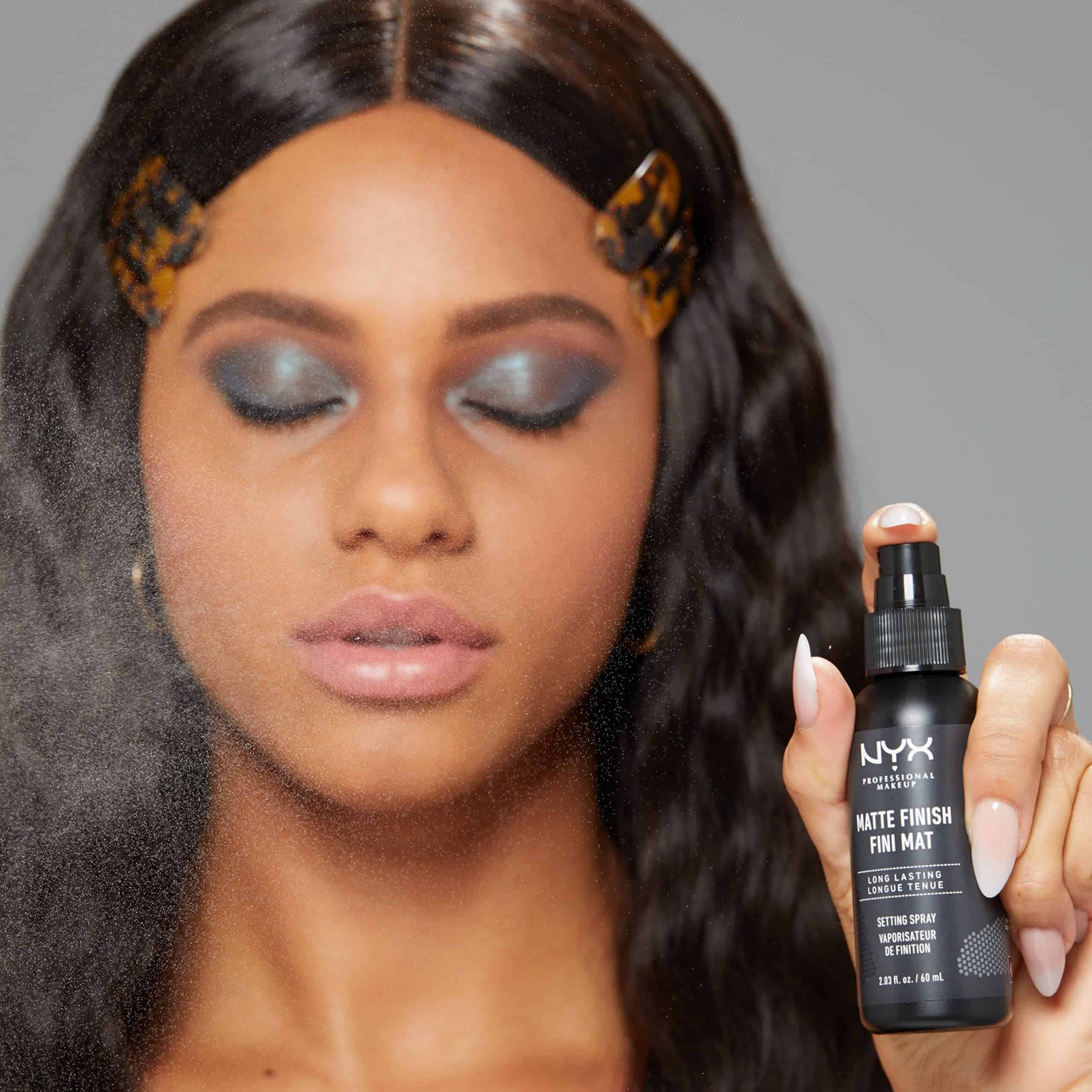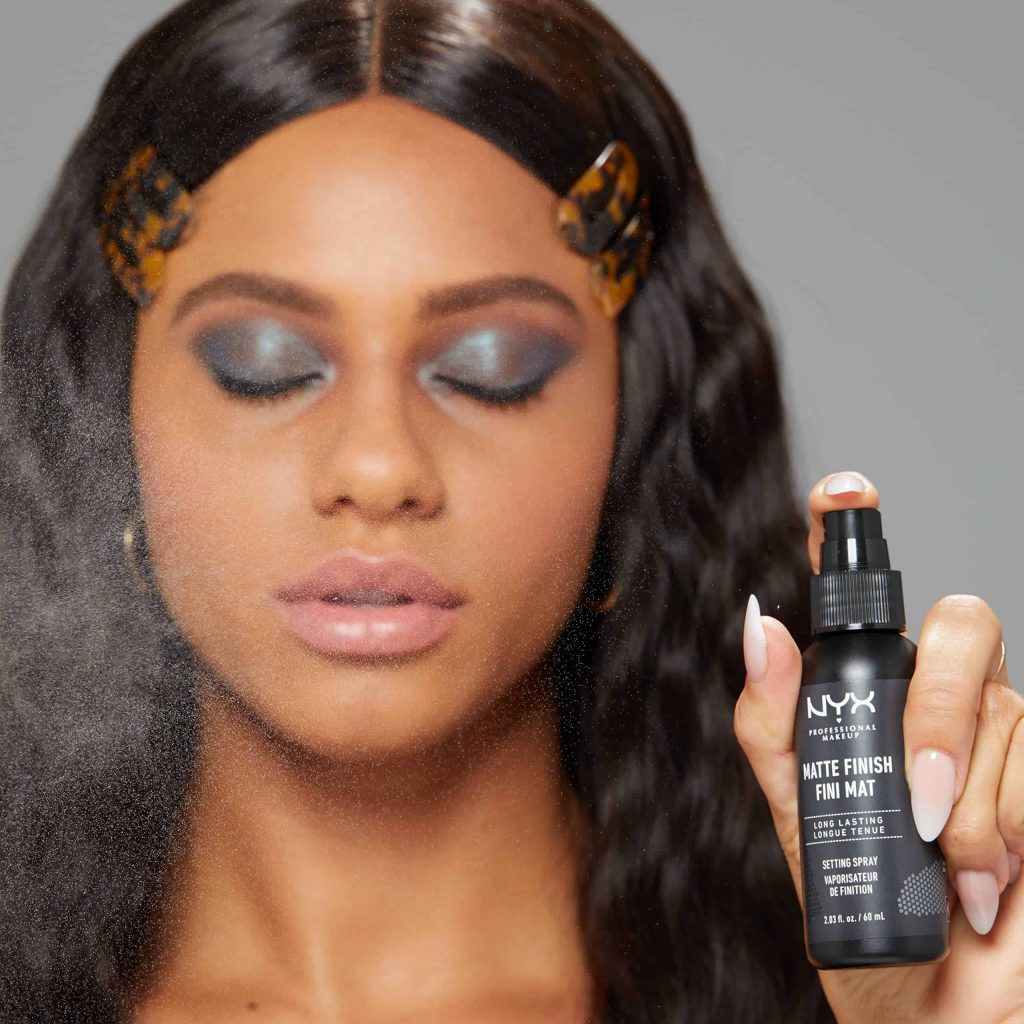 Pros
Extends makeup wear up to 16 hours
Has over 95k reviews on Amazon
Reduces shine and makes skin appear fresh
Not been tested on animals
Does not settle into fine lines
Prevtns smudging, flaking, and creasing
Enriched with the goodness of niacinamide
Quickly absorbs onto the skin
Acknowledged by PETA as a cruelty-free brand
Leaves a sheer coverage
Cons
The matte effect wears off after some hours.
A good makeup setting spray will keep your face from losing its charm, even at the sweatiest parties. And we finally were able to get our hands on one! According to beauty scoop, the Benefit Cosmetics The POREfessional Super Setter Long Lasting Makeup Spray is designed to keep your hours of effort intact for up to 16 hours. It is unique because the spray possesses a water-based formula infused with pore-blurring powders.
These powders or light-diffusing materials softly scatter light and reduce excessive shine to give your face a natural finish. It also creates a soft focus by giving your skin an instant mattifying effect. Thanks to the mess-free applicator that comes with it, the spray mists smoothly and lays an even featherlight cloud. There is no chance of drops, spots, or any sticky residue feeling. If you are someone who loves hydrating primers, then this spray needs to be on your shopping list!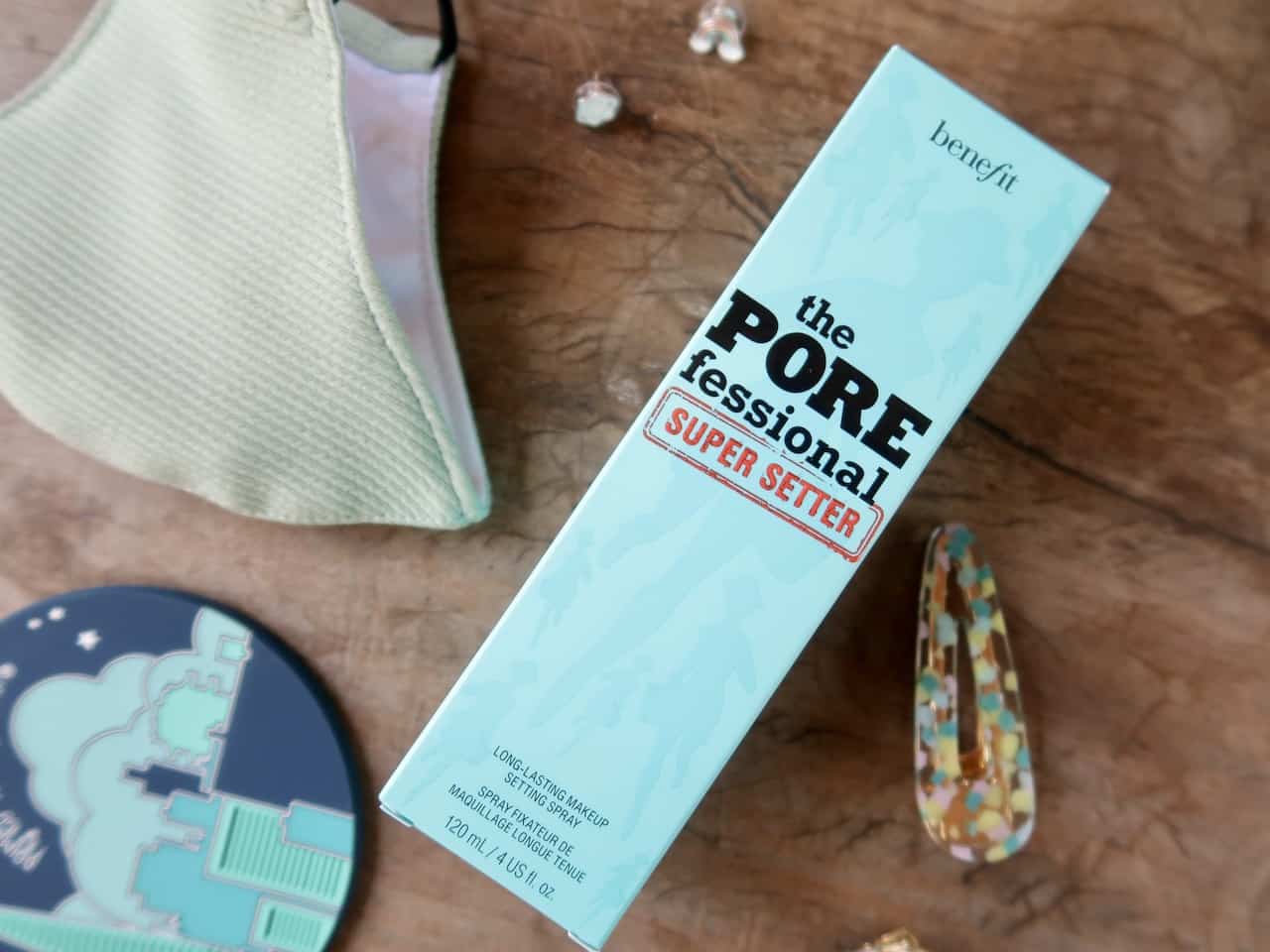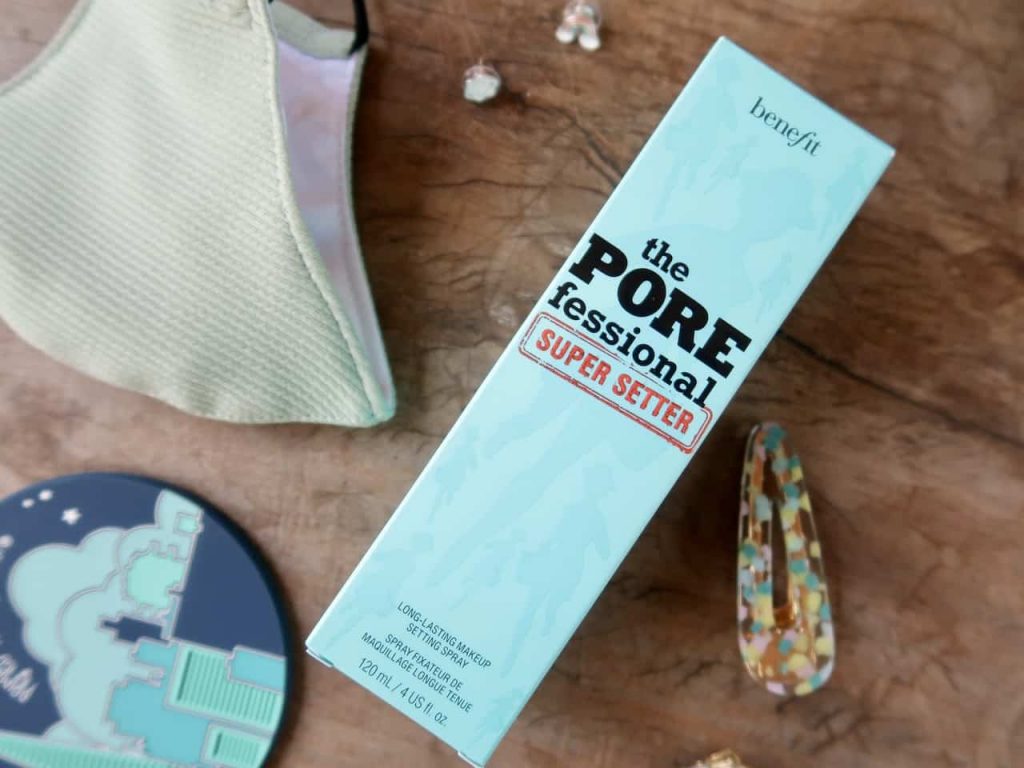 Pros
Delivers long-lasting benefits
Contains pore-blurring powders that give a smoother base
Water-based formula enhances absorption
Softly scatters light and adds radiance
No drops, no spots, or any sticky feel
Keeps skin fresh all day long
Free of skin irritants like alcohol
Cons
Better alternatives are available at a lower price.
The L.A. Girl PRO Setting Spray is a holy grail for locking your makeup in place, and it claims to do the job, regardless of your skin type. The long-wearing spray has the properties of a primer so that your makeup always looks fresh and hydrated. It enables a seamless application, as it has been formulated with the goodness of emollients like glycerin that smoothens texture and contains botanical purslane extracts that refill hydration. The formula will help clear any trouble like agitated skin and has a cruelty-free composition.
These skin-saving ingredients come forward to calm your skin and add an illuminating effect. What makes it even better is you get the same benefits as that of Ben Nye Final Seal Spray, however, by paying just a fraction of the money than the original. So, this makes it a perfect wallet-friendly option. If you have a budget but love to do makeup, your skin will need this!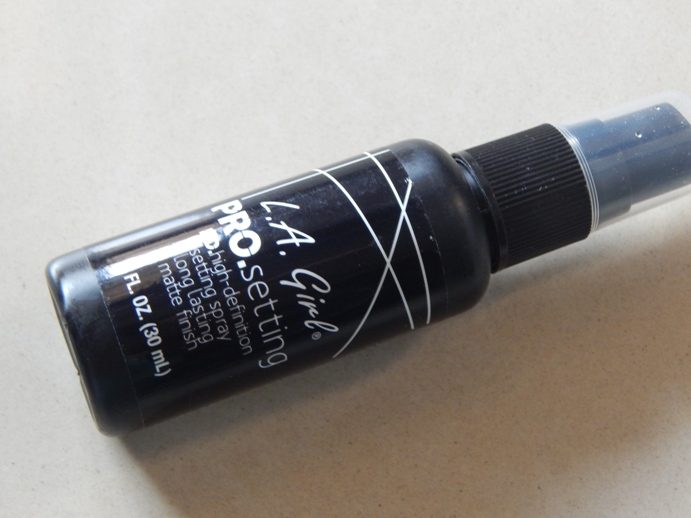 Pros
Has skin-smoothening properties
Ultra-fine mist feels very refreshing
Does not feel heavy on the skin
Delivers high definition to your face
Free of parabens and fragrance
Non-sticky formula
Cons
Leads to smudging of makeup after some time.
The big brands and their extravagant names always attract attention, just like the Charlotte Tilbury Airbrush Flawless Setting Spray is living up to its regal reputation. Charlotte Tilbury is known for their luxurious makeup products, and the quality they serve makes people go for them without a second thought. But their price range is what comes in between. Therefore some people often look for affordable alternatives. The spray belongs to the award-winning Airbrush Finish Collection and creates a fine canvas for your makeup to sit on without setting into your aging signs. The magical beauty amplifier claims to blur your pores and lasts 16 hours without melting, fading, or settling your makeup.
It contains a blend of powerhouse ingredients like film-forming polymers, Japanese green tea, and aromatic resin, which together build a breathable film to secure the makeup in place, enhance moisture by supplying hydration, and elevate the dimension and definition of your face. Compared to a traditional setting spray, this edit claims to give your skin the experience of a spa day and keeps your makeup refreshed with the perfect amount of smoothness and shine!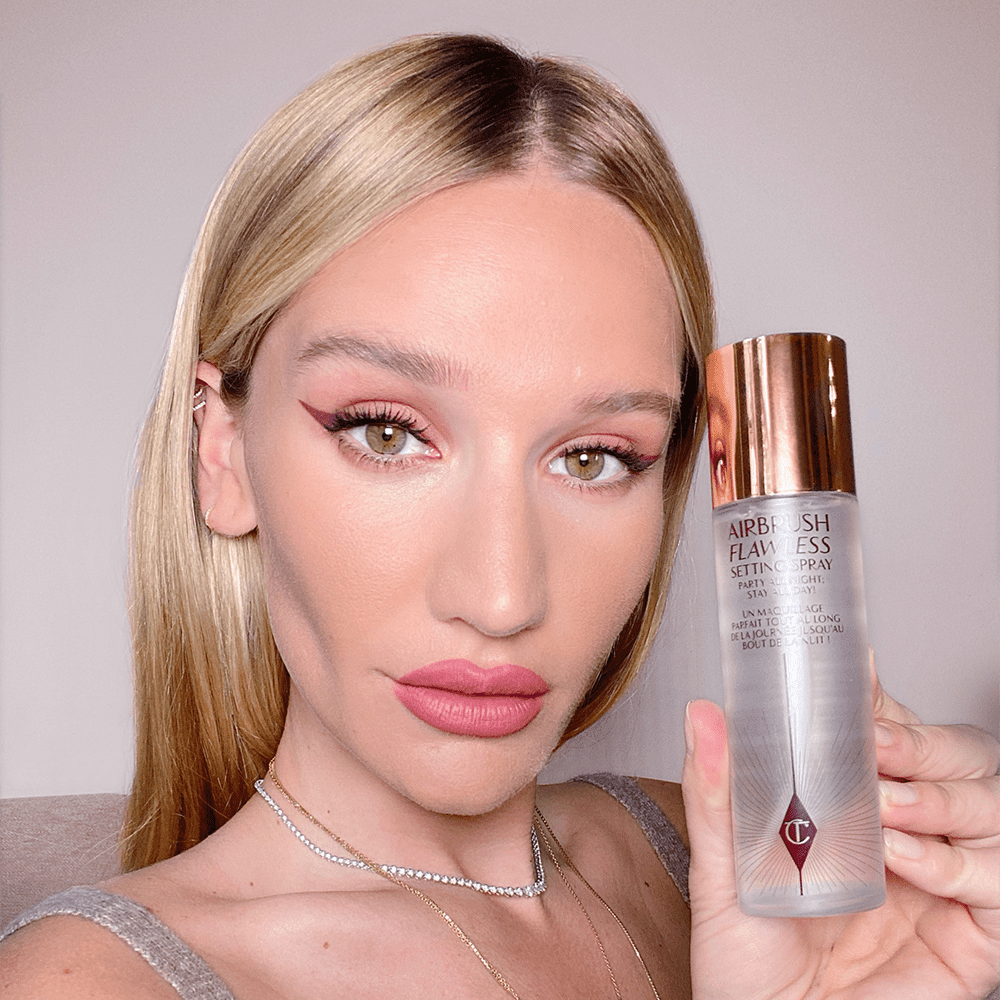 Pros
Primes and sets your makeup
Softens and strengthens moisture barrier with the help of Japanese green tea
Gives full coverage and a little shine
Has a delicately aromatic scent that is pleasing to the nerves
Keeps your makeup looking refreshing
Free of alcohol, oil, parabens, sulfates, SLS, SLES
Enhances definition of your face
Cons
It might wear off after some time.
If you wish your setting spray essential to have an organic touch, you have come to the right place! According to users, the Bella Jade Face Setting Spray is a perfect dupe, for it can be layered on all skin types. A featherlight misty formula helps revitalize your base and delivers a refreshing burst of hydration. Thanks to the formula containing green tea, white tea, MSM, and sodium PCA, the mixture pampers your skin with anti-aging benefits to leave it fresh all day.
Like Ben Nye Spray, this also has a fresh scent that gives your skin a soothing feel and is ideal for all occasions, including those equally important ZOOM meetings! No sulfates, parabens, phthalates, PEGs, or artificial fragrances exist, so your skin does not feel irritated. It takes care of all the safety concerns, which makes it gentle and effective for all skin types.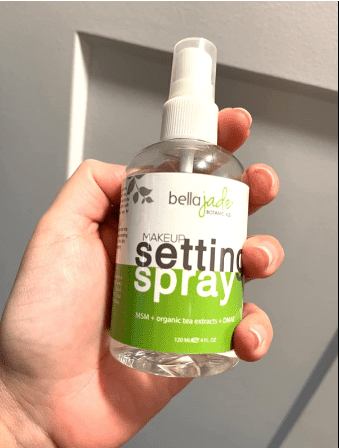 Pros
Fast-drying formula
Does not feel sticky
Gives an airbrushed look all day or night
Designed with organic green tea, white tea, MSM, and sodium PCA
Has potent anti-aging benefits
Organic botanicals give a refreshing feel
Sets your makeup in place all-day
Rich in antioxidants to give your skin a youthful-looking vibe
Mist is very weightless on the skin
Cons
It feels like an average-setting spray.
Most people want to be able to enjoy their makeup, especially after spending hours perfecting it. How would you feel if you had been out for only a few hours and started looking different than the person in the morning? You could either run to the lady's room and redo it all again or make sure it does not happen in the first place. Thanks to the courtesy of the Wet n Wild Photo Focus Matte Finish Setting Spray, your makeup gets to look precisely the way you did it!
The formula features rich amounts of aloe vera, which offers hydrating benefits to the skin and gives it a smoother finish. This prevents further cracking, fading, smudging, or creasing of your makeup. The brand abstains strictly from nasty ingredients like gluten, fragrance, and oil, so your skin's health is not compromised. On top of that, it has a vegan and cruelty-free nature. Rain or shine, this makeup spray has incredible staying power that helps control shine.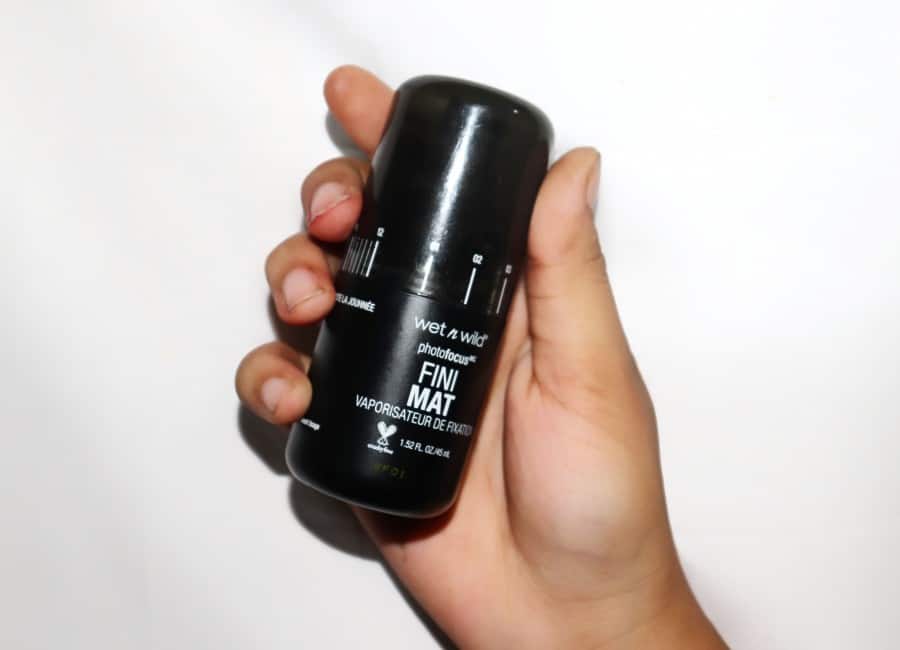 Pros
Supplies the skin with hydration
Absorbs the oil and greasiness
Does not test its products on animals
Extremely budget-friendly option
Helsp in the extension of makeup wear
Contains the goodness of aloe vera that smoothens skin
Prevents cracking, fading, or creasing 
Free from harsh ingredients like gluten, fragrance, and oil
Vegan composition by nature
Cruelty-free formula
Cons
It has a bit of perfume, which might irritate people with sensitive skin.
If you want some happy hours with friends this weekend but want to ace your makeup look, think no further! The Mac Prep and Prime Fix Plus Setting Spray work their magic effortlessly, so you dont have to! The spray claims that one spritz is all it takes to give your skin a radiant mattifying base for 12 wholesome hours. The lightweight formula is water-packed with essential vitamins and minerals like green tea, soothing chamomile, and cucumber, which level up hydration and boost your skin's energy.
You can use it alone or to seal your makeup; it's your choice. The alcohol-free formula is tested and approved by ophthalmologists and can be worn by all skin types. People with sensitive skin or acne-prone skin can also derive its benefits. It delivers a finish that is between matte and dewy, so next time you want a severe radiance boost, remember to count on this groundbreaking formula in the market!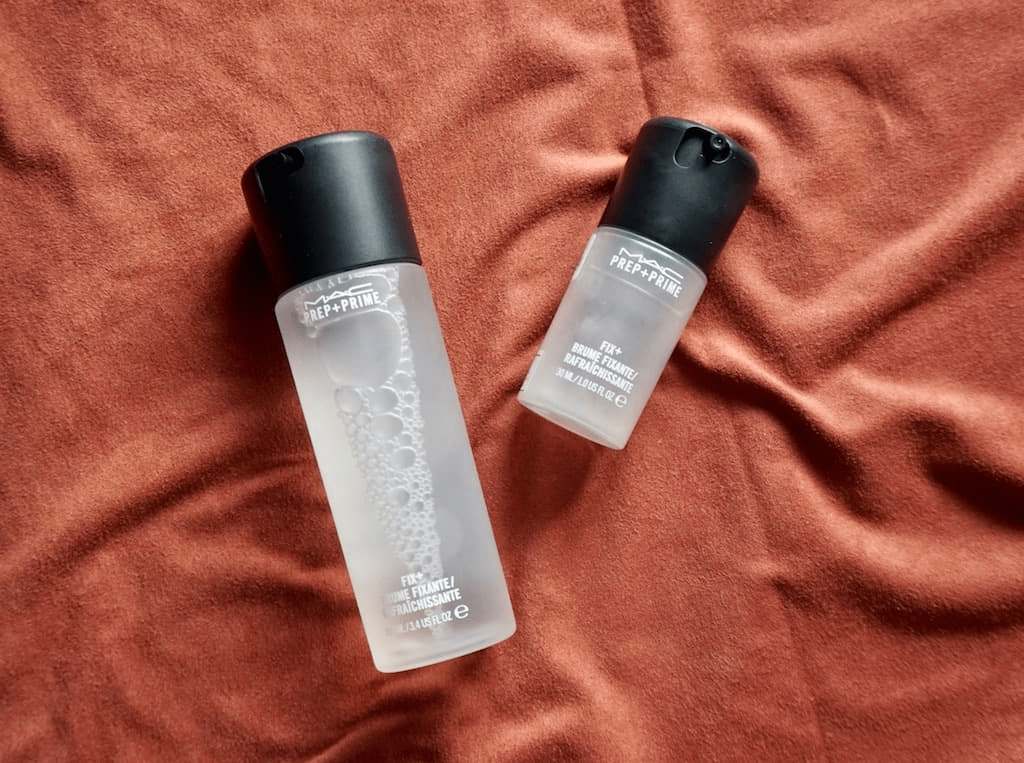 Pros
Enhances your makeup for 12 hours
Gives a soft dewy finish 
Infused with chamomile, cucumber, and green tea extract
Leaves a soothing sensation on skin
Delivers ample hydration
Locks moisture and makeup in place
Tested by dermatologists
Non-acnegenic
Duo action as it preps and primes
Can be used before, during, or after makeup application
Cons
The quantity is very less.
The e.l.f, Matte Magic Mist & Set setting spray does not disappoint. The precise setting spray has been enriched with handpicked ingredients like Vitamin B, Vitamin E, and Arctium Majus Root that help your makeup stay put more than anything. With an impressive rating of more than 9k, this all-day wear formula gives your skin a natural finish that it will want for a very long time. That's not the end of all it does. The formula also feels weightless on your skin, revitalizing it from within.
Thanks to aloe vera and cucumber, the mixture soothes the skin and controls excessive shine that might make your face oily. The product is 100% vegan and ensures you feel fresh and active all day! More hydrating than most, this product has all the skin-loving ingredients to slap and seal your makeup seamlessly. You just need a few sprays to hold your face and eye makeup in place so that it will last you a reasonable amount of time.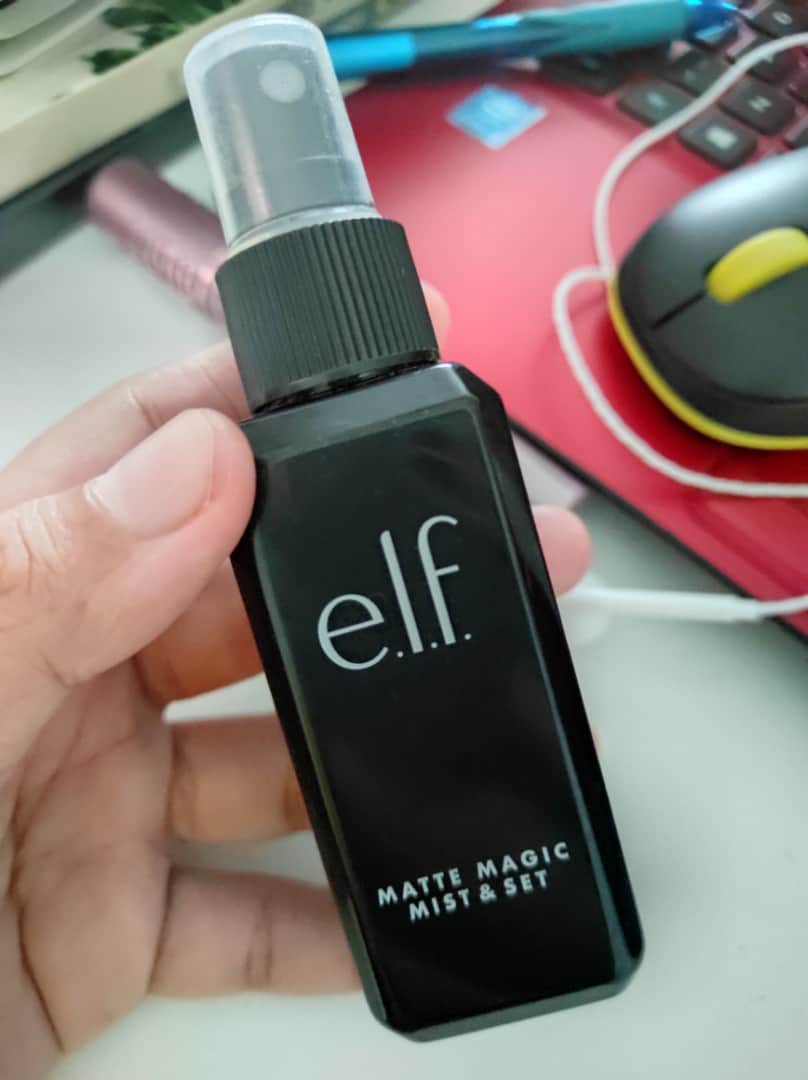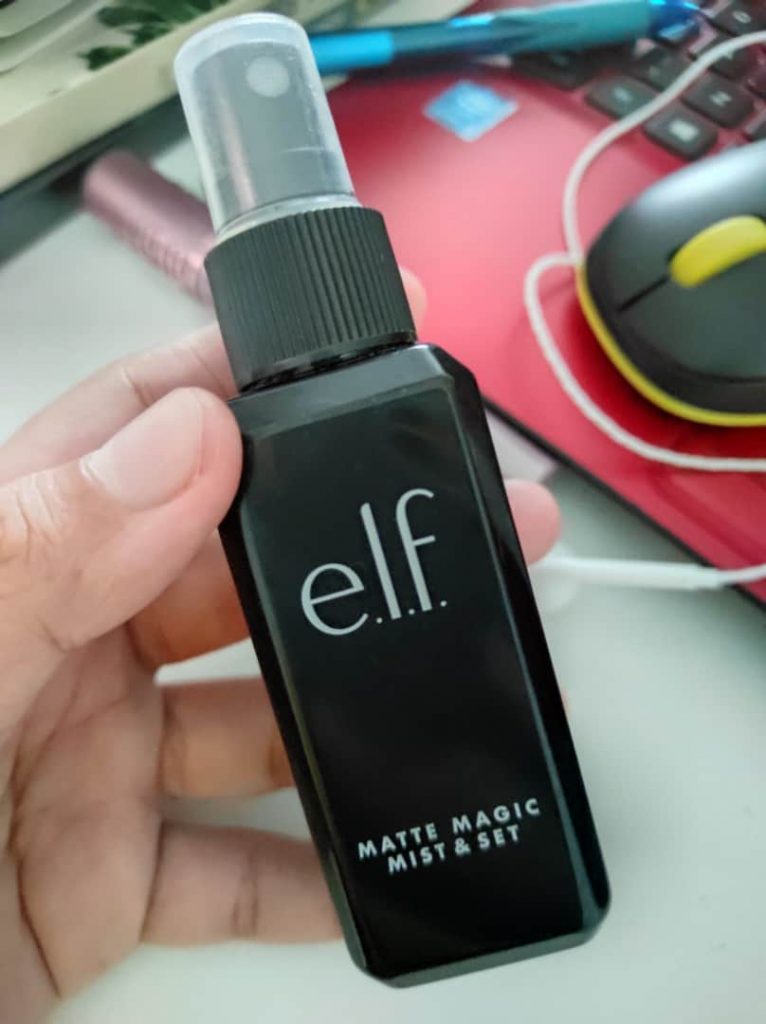 Pros
Holds your makeup from am to pm
Revitalizes makeup soon after application
Infused with aloe, green tea, cucumber, and vitamins A, C, and E
Leaping bunny certified and cruelty-free
Micro-fine mister offers even coverage
Nourishes and softens skin
Delivers healthy-looking skin through hydration
Prevents patches or creasing
Cons
The results might not last very long as they claim.
We know you would be excited to use this, so thank us later! The Elizabeth Mott – Thank Me Later Face Makeup Setting Spray is unique and has garnered much love from makeup lovers online. The formula has an irresistible matte finish, so the oiliness does not dare come to see you! Makeup usually includes a lot of layers and might feel heavy in your head before you do it, but this spray has a weightless feel to it and helps revamp your whole look.
As the rave of K-beauty is increasing daily, this spray also contributes to its success. The innovative formula is free from parabens and sulfates that prevent any suffocation of your skin under the makeup. After applying it, your skin will start looking fresh, and seal the makeup in place. You can do anything, yet your makeup will not be smudging, creasing, or fading as it gives protected all-day wear! No animal tests are conducted, and this brand is leaping bunny certified.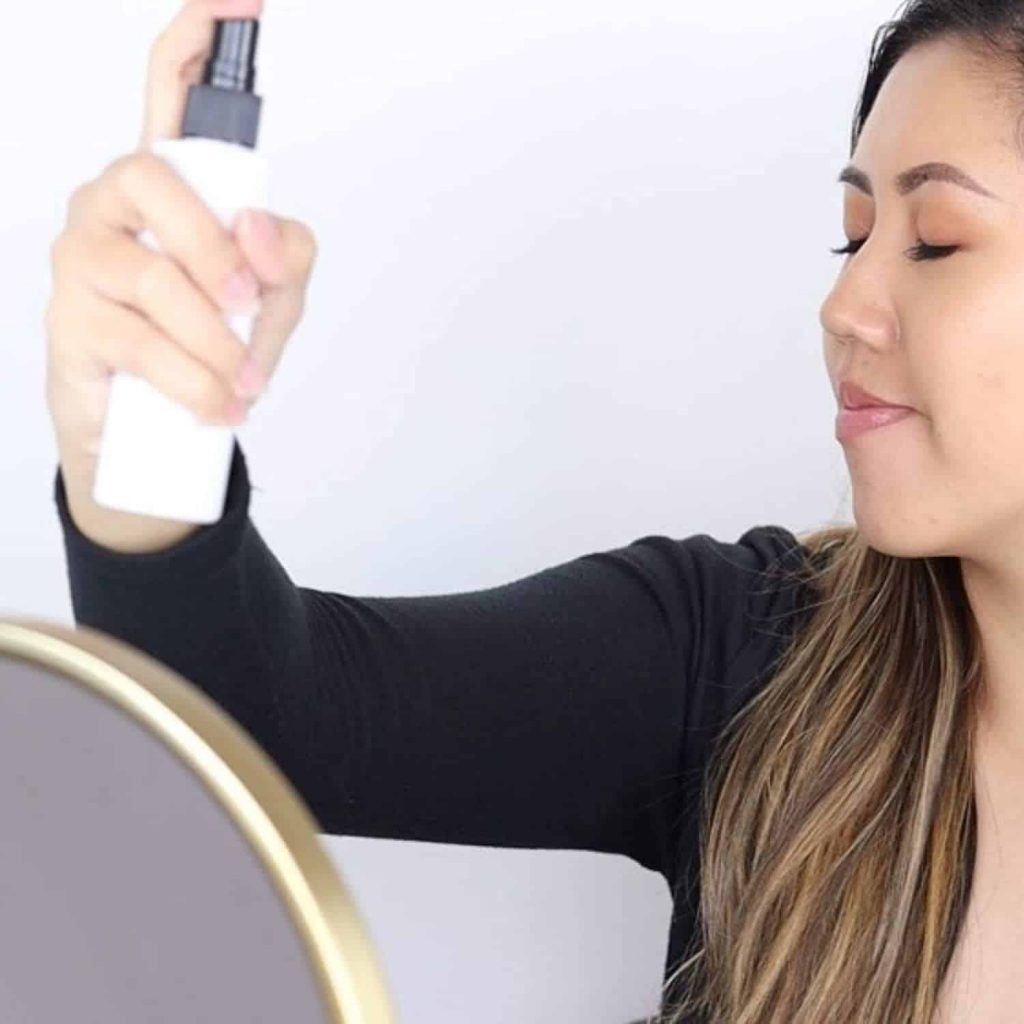 Pros
Features an innovative K-Beauty formula
Feels weightless on the skin
Secures your makeup in one place
Perfect for all-day wear
Guards against smudging, creasing, and fading
Free of nasties liek parabens and sulfates
Prevents skin from looking oily and greasy
Gives a soft finish
Gives your skin the perfect mattifying look
Cons
It might not work for everyone.
If you think you will just take a makeup spray and pour it all over your face, your makeup will be secured; you are highly wrong! For this, you need to empty the whole bottle, and instead, you need to have the right bottle! But in the ocean of a thousand feasible options that are equally attractive, this De-Slick Oil Control Matte Makeup Setting Spray from Urban Decay has topped many beauty charts recently. The formula features patented technology that has unique abilities.
This means it lowers the temperature of your makeup to make it more natural and stimulates a smudge-proof finish. On top of that, the formula is also resistant to water and does not cause any transfer. Your makeup gets an incredible staying power of 16 hours, making your skin look smooth and without flaws. Thanks to vitamin E, it offers antioxidant properties to your skin, which calms it down. This might be your best chance at creating a protective veil for your makeup!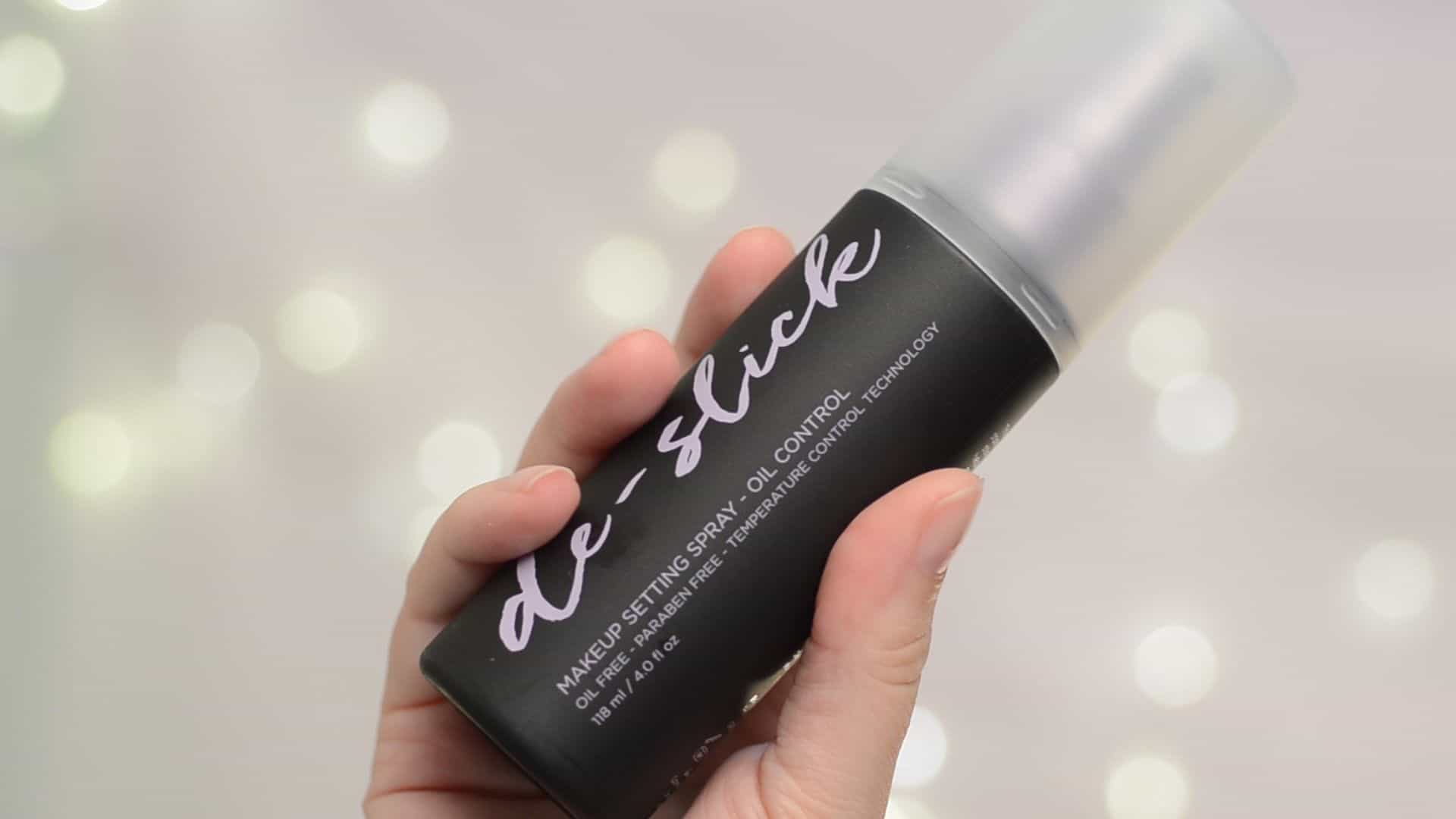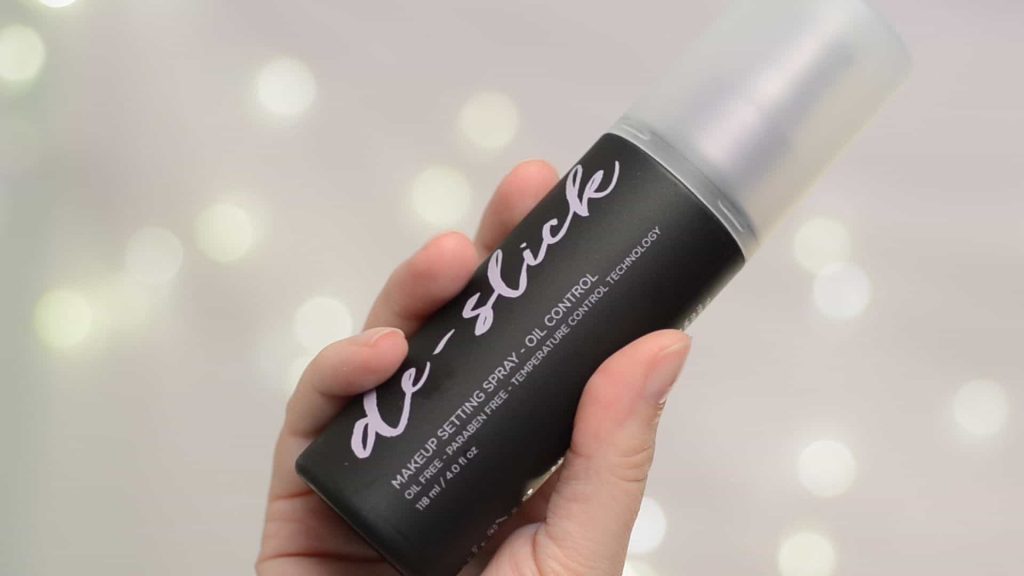 Pros
Gives you even and smoother-looking skin
Offers 16 hours of wear
Utilizes a special Slow evaporation technology to lock makeup
Controls excess shine
Delivers a mattifying effect
Vegan and cruelty-free formula
Allows your skin to breathe under makeup
Does not make skin oily or greasy
Easily portable
Works for all skin types
Cons
It has got a very weird smell.
FAQs | Ben Nye Final Seal Dupe
What does Ben Nye final seal smell like?
The cult-favorite Ben Nye Final Seal spray has a minty scent. It refreshes your senses and gives a cooling effect to the skin upon contact. This enhances hydration and makes your makeup look liek it has just been done! Make sure you use the spray in a ventilated space, as a blockage can cause the scent to overload your senses or make you feel uncomfortable.
How long does Ben Nye final seal last?
The Ben Nye Final Seal setting spray locks your makeup for 24 hours, giving your skin the needed moisture. This reduces the effect of sweat. Oil, or any kind of build-up from ruining your base.
Can I use water instead of setting spray?
You can use water as a beauty hack and turn it into an alternative for a setting spray. Taking the help of sparkling water to secure your makeup in place is an excellent idea, as it will also neutralize the skin by sucking out excessive oils that aren't required. This cuts down the unwanted shine and gives your face a soft focus.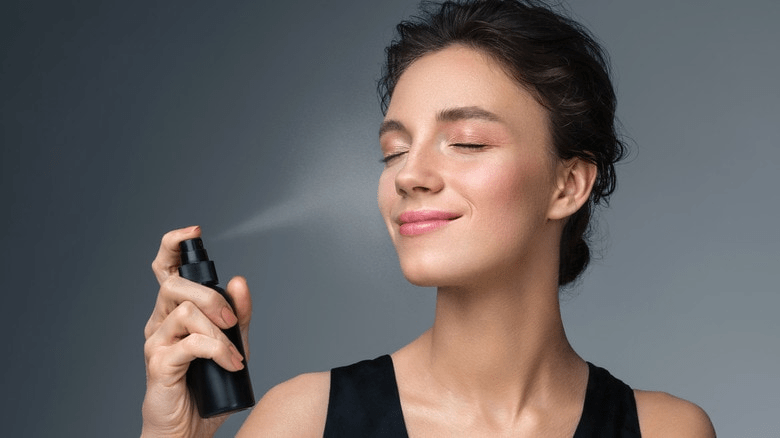 Is rose water a setting spray?
Rose water can be used as a setting spray for your makeup as they contain a lot of hydration. If you have messed up your makeup by adding extra loose powder or your makeup is creasing or looking cakey, then some effortless spritz of rose water can help lock your makeup in place. This water melts on the skin and cuts any dryness that causes streaks.
How much setting spray is too much?
Setting sprays should always be used in a limit. For example, you must hold the bottle 6 to 8 inches from your face. Then start spraying 3 to 5 times and ensure you dont spray everything in one place. Spray in an X or T formation, as this would ensure an even distribution of the formula. Ensure you dont overdo it, as it will only lead to product wastage.
What are the side effects of setting spray?
The main ingredient of all setting sprays is alcohol, known to dry out your skin if you use it more. Based on stats, alcohol might not suit every skin type. For example, people with acne-prone or sensitive skin might feel irritation after using a setting spray. So make sure you do a patch test beforehand. Also, these products are not for everyday use, so their use is limited. A little goes a long way, so dont overdo your application.
Closure
Using setting spray to seal your makeup is like getting a guarantee. You want to believe it will work and get the job done for which it was bought! However, not every formula out there is downright obedient or submissive. Some just turn you into a cakey clown on important dates, while others even embarrass you. So how do you save yourself from this and still not give up on makeup? The simple answer is, get yourself the best setting sprays that mesmerize and freeze your makeup! And this guide of Ben Nye Final Seal Dupe has compiled the most humble and breathtaking options money can buy that professionals swear by themselves.
If anything can keep your foundation happy and in place, it is a reliable mattifying mist or a dewy hydrator. These options, as mentioned above, are designed with skin-loving ingredients that pamper your skin in ways you can't! So go on and shield your face from having a makeup meltdown! We are ready to give our skin a good splash of freshness. Hope you join the ride!
Marilyn's deep interest in fashion, beauty, and lifestyle has led her to pursue a fulfilling career as a freelance writer and blogger. With her bachelor's degree in fashion design from the Fashion Institute of Technology, she has developed a keen eye for style and trends, making her well-equipped to offer valuable insights into the latest fashion and beauty trends.