There comes a time when we all want to cheat age and look younger. But sadly, not all of us have access to Cleoptara's magic elixir that will turn back the clock on our skin! Clinical research shows that vitamin C is a crucial component that will make those skin-brightening routines worth it, and we might have found just the palace for you!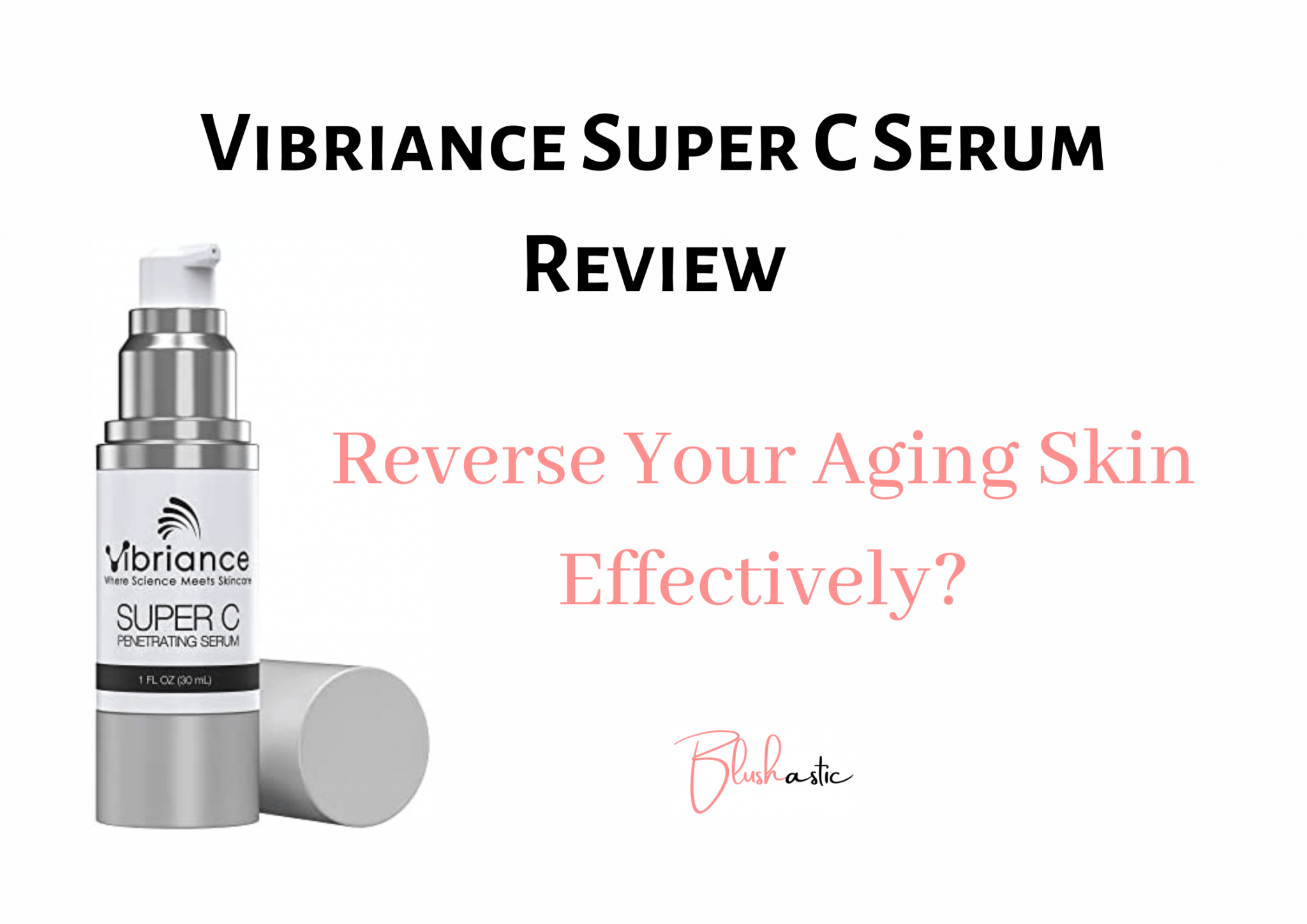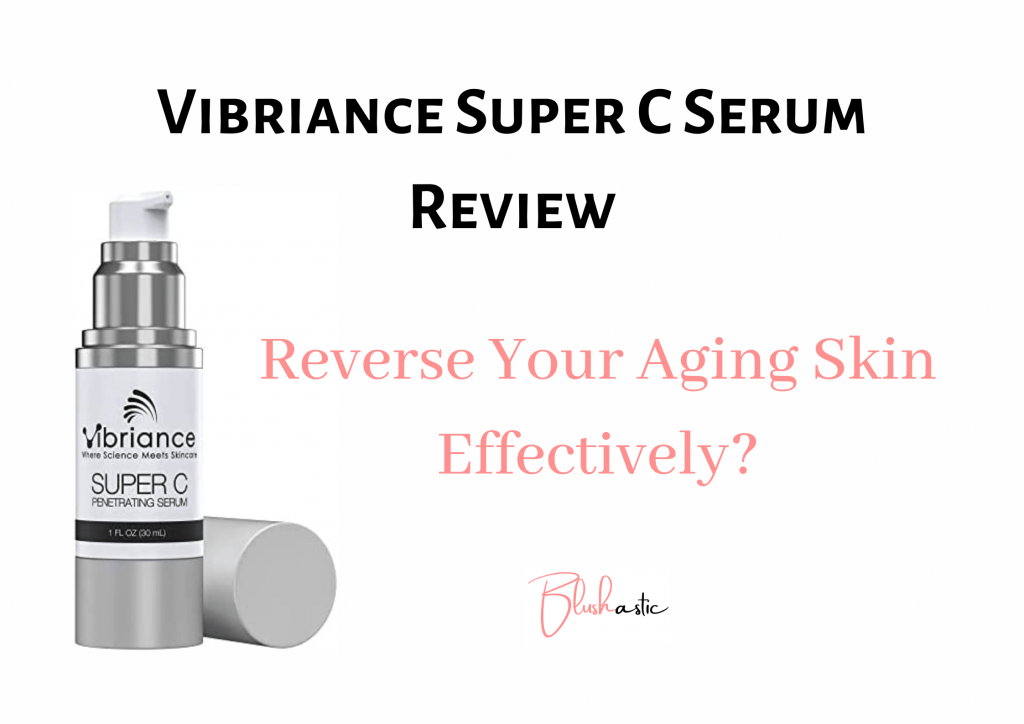 The news is cooking in the skincare game that Vibriance Super C Serum is one hydrating serum that claims to defy aging signs like wrinkles, creases, fine lines, and whatnot to make you look youthful and supple. But should you believe it? Can it bring you any side effects? Is it safe for your gentle skin? Let us dig deep with genuine Vibriance Super C Serum reviews and find all the answers you are looking for!
Vibriance Super C Serum Reviews |
Reverse Your Aging Skin Effectively?
Vitamin C serums have garnered all the attention towards them, and with good reason, because they promise brighter, glowy, even-toned skin and a lot more you keep wanting. But with each passing day, you are nearing your age, and that number keeps increasing gradually. Concerns like discoloration to fine lines, age spots, dark marks, wrinkles, and external factors keep piling up. All this demands you to be well-equipped, to fight all these aging skin woes. The serum has 3-O-Ethyl Ascorbic Acid, which is a derivative of Vitamin C that makes the skin look radiant, younger, and healthy.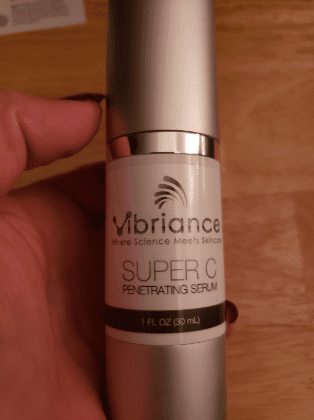 The idea of flawless skin is sure all things fancy but requires a lot more work. With age, the collagen production in our skin degenerates, slows down, steals away the plump effect, and makes our skin loose from everywhere. This serum not only promises to fix that but also assures to bring more to the table, like preventing the formation of premature wrinkles, penetrating deeply to add essential moisture, strengthening the skin barrier, and fighting free radical damage.
Vibriance Super C Serum for Mature Skin Made in the USA, All-In-One Formula Hydrates, Firms, Lifts, Targets Age Spots, Wrinkles, & Smooths Skin, The Original Serum - 1 fl oz (30 ml), Pack of 1
A TRUE MULTI-TASKER: One drop of Vibriance Super C Vitamin C Facial Serum nourishes your skin with a powerful dose of vitamins and nutrients. This multi-tasking serum combines several products into one, making you look and feel more vibrant than ever.
NOT JUST WATER: A quality face serum shouldn't be watered down and should have highly concentrated ingredients. The base ingredient in Vibriance Super C Serum is made from evaporated lemons, while other brands base ingredient is simply tap water.
QUICK ABSORPTION: Vibriance Super C penetrating vitamin C serum contains a unique active lock delivery system. This helps our active ingredients quickly penetrate your skin and remain within the top levels as a reservoir for maximum nourishment.
FOR ALL SKIN TYPES: Vibriance Super C anti aging serum was thoughtfully developed for all skin types, including those with extremely sensitive skin.
MADE IN THE USA: Often imitated but never duplicated, the original Vibriance Super C Serum was established in 2015. Vibriance is dedicated to providing premium skin care products transparently backed by science. All of our products are proudly made in the USA.
But before you get too excited, it is crucial to weigh the pros and cons of a skincare product before you get into bed with it. So, can the Vibriance Super C Serum help you out?
How to use Vibriance Super C Serum?
Cleanse your face and pat dry.

Make sure there are no water droplets left behind.

Squeeze out two pumps of the formula on your fingertips.

Apply to your face, neck, eyes, hands, and forearms.

Gently massage in a circular motion until it is fully absorbed.
When incorporating the serum into your beauty routine, take things slow. So use it once a day, preferably during bedtime. After your skin has gotten used to it, you can use the serum twice a day, as said by the brand. Do not use more than required; it is enough to help fade your dark spots.
Perks
It does not feel greasy

Combats rugged and dynamic wrinkles

It helps in diminishing age spots

Possess more than 5k reviews online

Promotes a smoother and even complexion

Enhances hydration levels of skin

Supplies a sufficient amount of hydration

Packed with a lot of skin-nourishing ingredients

It adds firmness and prevents skin from sagging

Infuses a plump and soft skin tone

Rejuvenates the delicate area around your weary eyes

Gentle for all skin types, including sensitive

It lifts the skin and introduces vibrancy

Not tested on animals

Free of parabens and added fragrance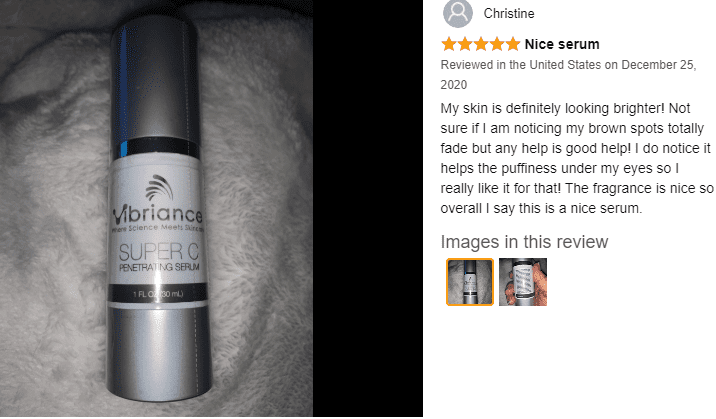 Drawbacks
The product has a strong citrus smell which users might not like.

It may give minimal redness or rashes in rare cases.

The lifting action or firmness may be insignificant.
Who Should Use It?
People who are in their 20s

Users who want a healthy-looking glow

People who think they have matured skin

Users with a lot of wrinkles and creases

People are troubled with expression lines, fine lines, etc

Users who have sagging or loose skin

People of all skin types

Those who want to add softness and suppleness

Users wanting to retain that lost hydration
Customer Feedback | Vibriance Super C Serum Reviews
When you have put your faith in the raving anti-aging industry, there are only two ways things can happen. You will either see good improvements that rebuild your trust in yourself again, or you will see no difference and walk away from expensive and shiny stuff sitting on the top shelves. The worst part will be when things go south, and you end up with side effects you did not sign up for a while paying.
Luckily, Vibriance Super C Serum Reviews prove that the formula keeps all bad things at bay and is designed with all-natural ingredients. To test the efficacy, we asked several reliable sources what they felt regarding their experience. Here is what they have to say.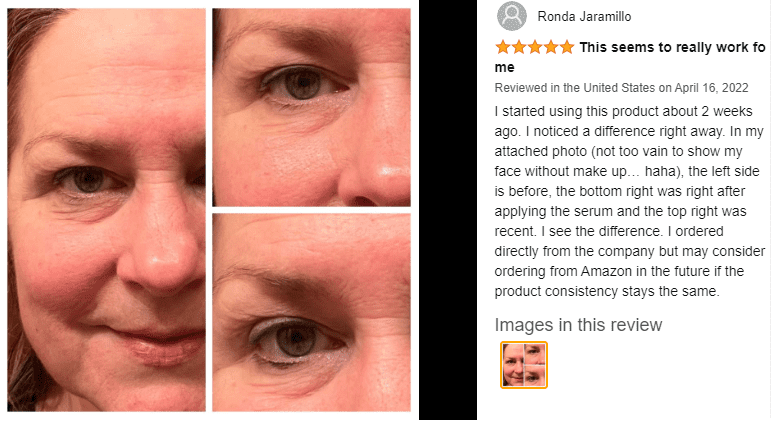 Angela commented, "Age-defying serums are my favorite, and I am always n the lookout for getting the best of them in my hands. When I first came across this serum, I thought there was no way it would do so much for my compromised skin. But I gave it a try anyway. Trust me, that was the best decision ever. It has been 5 weeks, and my skin looks like nothing before. The fine lines are barely visible now, my skin looks glowy all the time, and my eye dont look tired anymore. I love this!"
Kristine said, "This did nothing for me except it made my skin dry and gave me rashes. I am never going to purchase this again."
Camille said, "What I love the most about this serum is its ingredients. This composition includes some of the most humble and skin-loving elements that bring the natural goodness of the earth to repair your aging skin. You should go for it!"
Jolly mentioned, "I saw no noticeable changes in my skin even after using it for 2 months. I am sad because I had heard positive feedback about this serum from my friends. I guess I should have given it more thought before purchasing."
Liaana pinned, "I was very nervous before trying it out as I feared the serum backfiring on me. I have sensitive skin, so I must think about the cons first. Luckily no such mishap happened. I won't say this is the best anti-aging serum I have ever used, but it did give me some improvements."
FAQs | Vibriance Super C Serum Reviews
Where to buy Vibriance Super C Serum?
Users can quickly get their hands on theVibriance Super C Serum from Amazon and Walmart. You can also directly visit the brand's official website and place your order there. That will give you more insight into the product and its information.
Does Vibriance Super C Serum work?
The Vibriance Super C Serum is an all-in-one moisturizing serum that strives hard to bring back your skin's youthfulness and free it from flaws. Thanks to the safe cosmeceutical grade ingredients present here, the formula reduces the appearance of your wrinkles, wards off environmental aggressors, delivers smoother skin, and brightens your canvas once again. There are no nasties present here, including parabens and fragrances. The serum has also not been tested on animals for safety measures.
Are there any Vibriance Super C Serum side effects?
According to the brand, using the Vibriance Super C Serum will not bring any side effects, as it contains nourishing and skin-reviving ingredients. The formula has a great network of antioxidants, considered the best remedy for correcting aging skin. But, a few reviews reported mild irritation. Thus, it is recommended to take a patch test before applying it.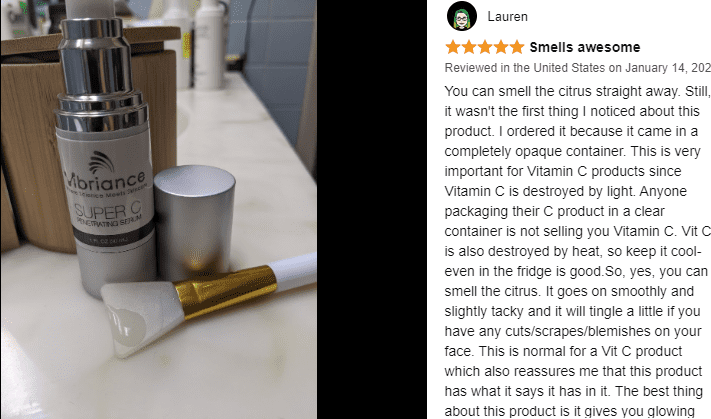 How long does Vibriance Super C Serum take to work?
The serum usually takes three weeks or a month to show noticeable improvements in your skin. Some users may even see the effects of vitamin C in one week of usage. However, this is different for everyone.
How long does Vibriance Super C Serum last?
If you use the serum regularly, twice a day, one bottle will easily last you one month. If you are a beginner, you should use it once daily. This way, you can use your 1 monthly supply bottle for two months at a stretch.
What is inside Vibriance Super C Serum?
As the name suggests, the primary ingredient in the formula is the richness of vitamin C, which boosts up your skin cells from within; ultra filing spheres offer intense hydration; vitamin B5 helps in minimizing redness and inflammation, and vitamin E shields the skin against environmental aggressors, caffeine helps in reducing darkness and puffiness around eyes, and synovea hr that helps in paving a smoother complexion.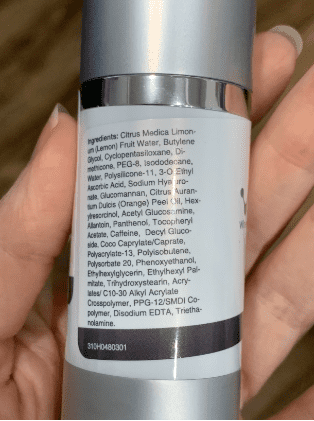 At what age should I use Vibriance Super C Serum?
The brand claims that its favorite, the Vibriance Super C Serum, has been specially formulated to suit the needs of all ages and all skin types. You can use the serum in your 40s, 50s, 60s, 70s, and even beyond if you wish to revive your skin's health. Some reviews suggest using the serum in your 20s and early 30s, for your skin starts to show aging signs.
Should people with sensitive skin use Vibriance Super C Serum?
The formula is very lightweight and gentle, even for sensitive skin. So people with a susceptible skin type need not worry about side effects.
Closure
The new year demands a new you, which means a unique and refined skin tone goes without saying! But they do not come together in a package! You have to work for it. To build an effective skincare routine and get an anti-aging serum, you must understand your skin's needs according to your age!
You could be using the best product and still need to see results; this is bound to happen when you know what to give your skin. So before you know it, all those frown lines and wrinkles have found a place to stay on your skin! According to Vibriance Super C Serum Reviews, this is the most popular vitamin C serum among beauty enthusiasts. It claims to nurse your dull and aging skin back to health!
From all the reviews we gathered from our trusted sources, most of them have been satisfied with the results they received after using the serum. What users love the most is the weightlessness of the serum and how it blends to give you a smoother skin texture. There were a lot who saw improvements, like a reduction in wrinkles and puffiness in a month itself.
However, a few saw no changes even after using the serum for many days. Even after this, the serum has an impressive rating online for its combination of some of the most sought-after ingredients. We are ready to give your skin some brightness boost. Are you coming?
I'm Sarah Abraham, the founder and co-author of Blushastic.com and a professional makeup artist. Beauty is more than just skin deep, and that's why I'm passionate about sharing my knowledge and experience to help people feel confident and beautiful on the inside and out.
Whether it's skincare, haircare, or fashion, my goal is to empower women to feel their best. With my expertise in the beauty industry, I strive to provide practical advice and tips that are accessible to everyone, regardless of their skill level or budget.