Hair is a sensitive subject that worsens if you use the wrong product. While this sin may be irreversible, it might take away many precious days from your life when you feel ashamed to go out and spend time with your friends because your hair does not appear the way you want it to be.
According to reviews splashed around on the internet, the faceoff between the two big hair growth brands is causing a dilemma among beauty lovers—the Viviscal VS Nutrafol ruse has gotten people wrapped around it who can't decide which one deserves the touch of their wallet!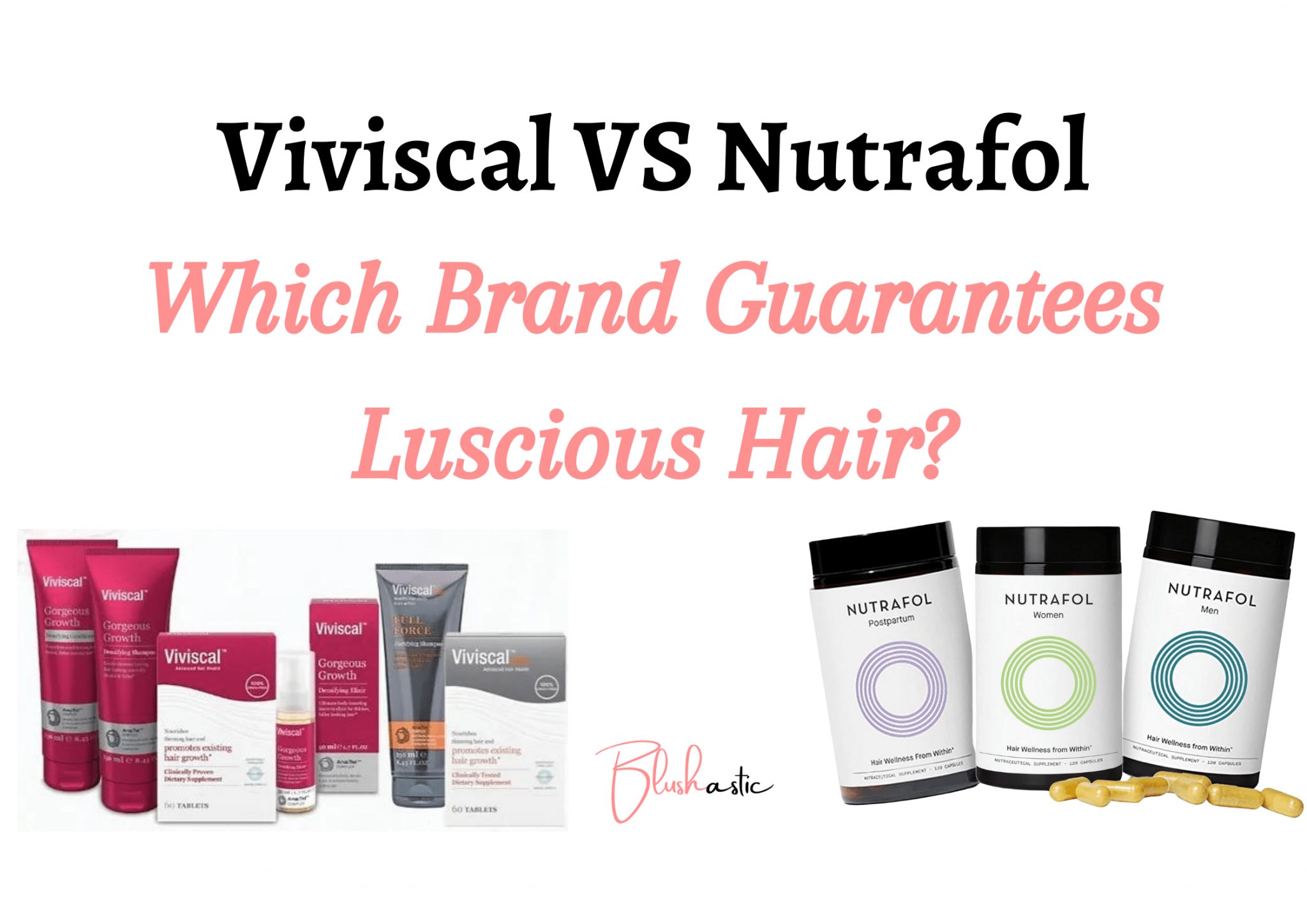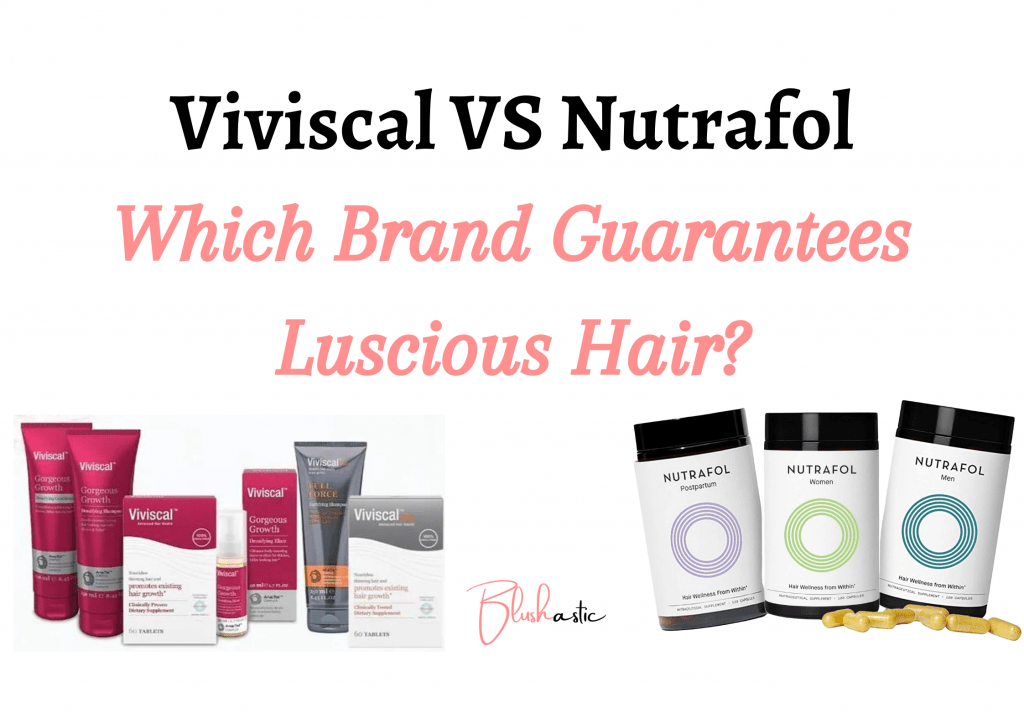 Both brands are known for their breathtaking formulas solely dedicated to reviving your hair, and they offer a variety of supplements to achieve that. Users have laid their assurances that it improved the story of their hair for the better, but is it believable?
Which one do you think will be the winner tonight? Can you use both? Can your hair handle this? Let us dig deep to unravel the truth!
Viviscal VS Nutrafol | Which Brand Guarantees Luscious Hair?
Product range
Viviscal is all pumped toward new hair growth and is as dedicated as you to making your hair healthy. What makes its hair supplements a big hit in the industry is they follow a whole rigorous routine to reduce your hair problems. The brand features a wide range of shampoos, serums, and superstar – supplements for hair growth which will help give you the hair of your dreams. There are specific supplements for men too.
At Nutrafol, you will get separate hair growth formulas devised according to the needs of both men and women. The brand follows the different age groups and the problems we face in various phases of our life. For this reason, there are products for people of the 18-44 age group who experience hair thinning, women of 45+ age, women who are experiencing post-childbirth hair loss, or regimens for postpartum and post-menopausal women. Nutrafol also delivers products that support scalp health and physican-formualted boosters. There are protective thinning formulas, hairline defenders, and full support for men.
Ingredients
The best part about Viviscal is it comes straight from the sea! That's right. The formula of this brand is considered to be an exotic mixture of all the essential nutrients found in aquatic life, like silica, acerola cherry, horsetail, zinc, biotin, calcium, and collagen. These ingredients boost hair growth by supplying follicles with antioxidants, adding luster, reducing inflammation, and diminishing shedding. The unique elements that these brand uses are shark cartilage and mollusk powder.
Nutrafol also takes pride in its 21 medical-grade ingredients, designed by the physicians themselves, keeping in mind to solve your hair woes. The formula features a vitamin overload with vitamins A, C, and D, folic acid, biotin, and vitamins B1, B2, B6, and B12. The hair supplement has other vital ingredients, including niacinamide, zinc, copper, and pantothenic acid. No gluten exists in them; all products are non-GMO to enhance safety measures that will kickstart your hair growth.
Effectiveness & Results
Tackling hair loss ain't an easy job. Therefore, Viviscal stands out by providing the best for your locks. When clinical studies throughout the years were conducted on these hair products, it was found that 18.3% saw a reduction in shedding after 3 months, 46% got to see reduced hair fall after 10 weeks, 75.3% of users observed a decrease in hair loss, 111% were happy to see an increase in their terminal hairs after 3 months of regular usage.
On the other, the evaluation of the clinical trials conducted on Nutrafol revealed that 80% of patients saw improved hair growth, 80% of users shared that they saw improvement in hair thickness, and 73% of users saw improved hair growth rate. Viviscal studies are many years old and go back almost a decade, whereas Nutrafol studies are only two years old. Therefore there is a better chance that Nutrafol may meet your requirements while saving your hair. After all, hair problems are changing throughout the years, and so is their solution.
Convenience
Viviscal tablets need to be taken twice daily if you want to see your hair being healthy. It is much more convenient than Nutrafol in his case because Nutrafol demands you to intake 4 tablets at once every day. There are more comfortable options for some. Both brands do have scientific backing but do not have the vote of approval from the FDA.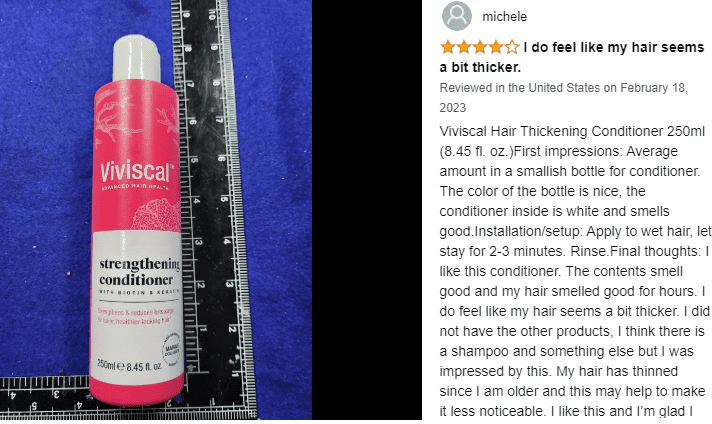 Safety & Side effects
Just like its good parts, Viviscal comes with a downside too. Viviscal supplements may make you feel nauseatic, lead to an upset stomach or even induce vomiting. This irritation happens because of the presence of iron. Apart from that, it may also cause skeletal issues or allergic reactions. Some users have revealed that the pills leave a very bitter taste in your mouth.
Nutrafol is very particular about its ingredients, so it prevents involving elements like gluten, artificial additives, dairy, shellfish, and binders that may cause you harm. However, this still does not mean it has no side effects. Although the ingredients are all-natural, some side effects may be experienced by users because of biotin. It may lead to episodes of nausea, cramping, and diarrhea. Overdosage of this element in your system may cause rashes on the skin and higher blood sugar levels.
Evaluation Of Pros and Cons | Viviscal VS Nutrafol
Viviscal Pros
Has unique ingredients like shark cartilage and oyster powder.
Users have to take fewer doses as compared to Nutrafol
The product range is wider
It helps in preventing thinning of hair
Conditions and nourishes hair follicles
Features clinically proven formula to reduce shedding
Delivers dense volume and increases the thickness of individual strands
Treats iron deficiency which is a leading cause of splitting and breaking of hair
Keeps the scalp healthy and rejuvenated
Improves hair texture
Showcases cell turnover for amplifying hair growth
Cons
The formula is not vegan, so it is not 100% natural.
People with fish or shellfish allergies cannot use this.
Women's formula does not contain zinc which is crucial for hair health
You have to wait a lot to get results.
Viviscal is not FDA approved
Nutrafol Pros
Products are clinically proven to be effective
Designed with 100% natural ingredients
Products formulated for both men and women
Shows good changes in just 1 to 3 months
80% of patients saw improved hair growth
Improves composition of keratin
Treats thinning of hair with the DHT hormone
Infuses ample amount of hydration with hyaluronic acid
Marine-based collagen heals and repairs, making your cellular metabolism and the immune system healthier
It has skin-loving ingredients which shield the skin against environmental aggressors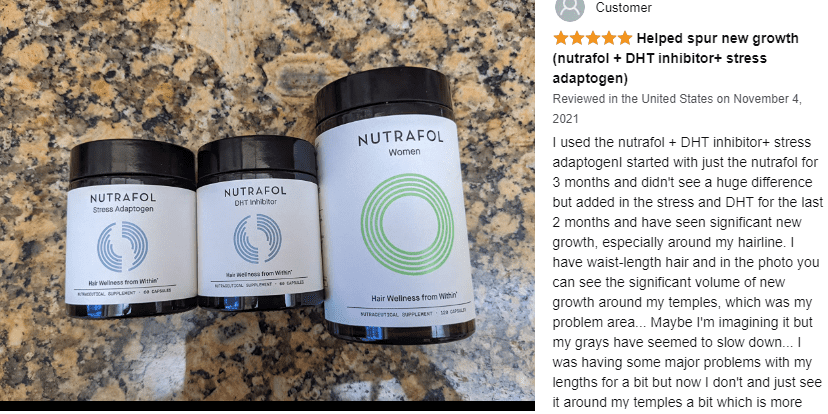 Cons
It is on the expensive side.
It involves specific side effects.
Users have to take frequent dosages of the supplements.
You might have to wait longer than expected to see noticeable improvements.
Customer Feedback | Viviscal VS Nutrafol
Sandra commented on Nutrafol, "This has been my hair's lifesaver since day one. There was just something about it that my hair liked, which gave me the boost to keep using it. Earlier, my hair used to look very dull and lifeless. I was very worried because I was losing a lot of strands daily.
It has been three months that I have been using it without missing it a day, and now my hair looks unrecognizable. My locks look healthy and photogenic, and it is a great joy to start styling them again. I had heard a lot about this earlier too, but I dont know what stopped me then. I wish I could have started using it way back then!"
Renee C. pinned about Viviscal, "I don't know how I let those reviews blindsided my decision in buying this because this formula did my hair no good. It was a complete waste of money for me."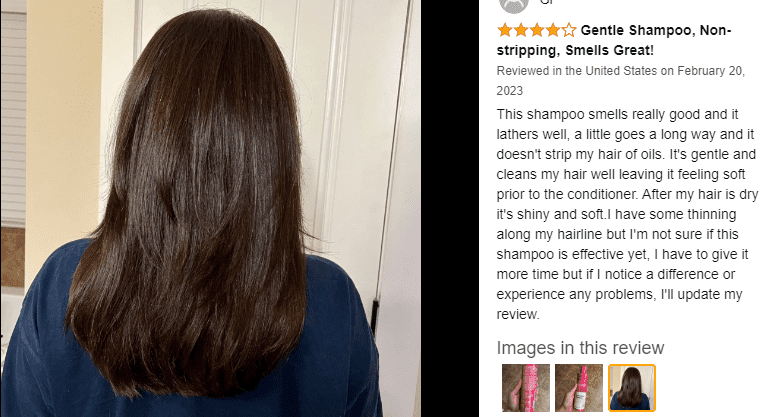 Suzie mentioned on Nutrafol, "Had the most terrible experience of my life after taking a supplement. After two days, I started getting these stomach cramps that would not stop. I thought something was wrong with my diet, but then my fiance asked me to check the side effects of this product. It turns out he was right. I wish I had found better research on this before purchasing it."
Natasha said on Viviscal, "The best thing I have ever done for my hair. Thanks to this, my hair looks well-nourished and stronger, and even my hair fall is under control. This was indeed a good decision."
FAQs | Viviscal VS Nutrafol
Can I take both Viviscal and Nutrafol?
According to reliable reports, it has been found that Nutrafol and Viviscal are two separate formulas and do not interfere with one another. So it is safe for users to take them together.
Do you take all 4 Nutrafol pills at once?
The brand claims that all users can intake the pills at once during the morning, so the supplements comply. However, this is not the most feasible option for most users because you have to gulp down 4 tablets simultaneously or one after another. People usually like to take a little break in between their next pill.
Who should not take Viviscal?
Users prone to fish or shellfish allergies should be careful and not take Viviscal. The hair growth supplements are devoid of ingredients like dairy, eggs, nuts, and wheat which usually pose a threat to people with allergies. However, these elements may be present in other products from the brand, so it is better to check for them carefully and get a consultation with your doctor beforehand.
Why is Nutrafol not FD approved?
The U.S. Food and Drug Administration does not regulate Nutrafol supplements, which mainly include 21 potent ingredients or additives in the skincare industry. Some important are vitamins A, C, and D, biotin, iodine, zinc, and more. This makes it very difficult to evaluate the safety and efficacy of the product for the users. According to some doctors, some effects of the cult-favorite brand possess high amounts of vitamins and minerals that may affect the health of specific individuals.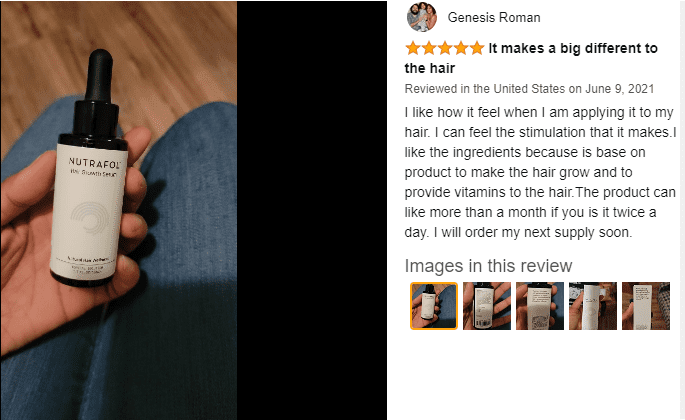 Does Viviscal thicken existing hair?
According to reviews, Viviscal does help in the thickening of your existing hair by enhancing the density of your strands. To do this, it depends upon its exotic amalgamation of unique ingredients like an exclusive marine complex called AminoMar and nutrients like biotin, zinc, vitamin C, horsetail extract, and iron, which are scientifically proven to give multifold benefits. These include stopping further hair thinning and remedying it by offering ample nourishment. The formula also contributes to existing hair growth by improving thickness. Most users revealed their hair fall reduced within three to six months after daily usage.
What celebrities use Nutrafol?
The brand has amassed a lot of love from beauty enthusiasts worldwide, and this list also includes some big names from tinsel town. Showbiz people like Hillary Duff, Naomi Watts, Rumer Willis, and Ashley Tisdale are big fans of Nutrafol and swear by its products for their effective results.
Closure
To make a choice that takes one, and leaves the other behind, is never easy, especially when you are dealing with two top brands in the industry that work hard to return your lovable tresses to you, just like they once were. However, you must choose the right pa in this battle of Viviscal VS Nutrafol to get this result.
Nutrafol, we have categorized different heads that will need your attention. Viviscal takes a marine life approach to rejuvenate your locks and involves many vital sea ingredients. For this reason, they are expensive. However, the cloud's silver lining is that it costs almost half as Nutrafol.
The one-month supply of Nutrafol is more than double the one-month supply of Viviscal. If you buy more bottles, you can get more significant discounts online. On the other hand, looking from the safety point of view, both brands involve specific side effects that are part and parcel of this quest. So, in the end, it comes down to you and your hair needs.
I'm Sarah Abraham, the founder and co-author of Blushastic.com and a professional makeup artist. Beauty is more than just skin deep, and that's why I'm passionate about sharing my knowledge and experience to help people feel confident and beautiful on the inside and out.
Whether it's skincare, haircare, or fashion, my goal is to empower women to feel their best. With my expertise in the beauty industry, I strive to provide practical advice and tips that are accessible to everyone, regardless of their skill level or budget.