Do you want some tips on the secret to getting fresh skin? We know there's no way to cheat through sunshine, and you can hardly ground yourself at home. Healthy skincare may keep you safe and give you a dewy and luxurious look in some cloudy months, but the rest, especially the hotter months, can be your skin's enemy. And if you already have sensitive skin, you will need every ounce of hydration because your skin will demand it.
We often skip this, and boom, we wake up the following day with little bumps and imperfections, saying hello! According to Rosen Skincare, this beauty brand focuses on acne positivity. But is that the truth, they say? These Rosen Skincare reviews will unveil the reality.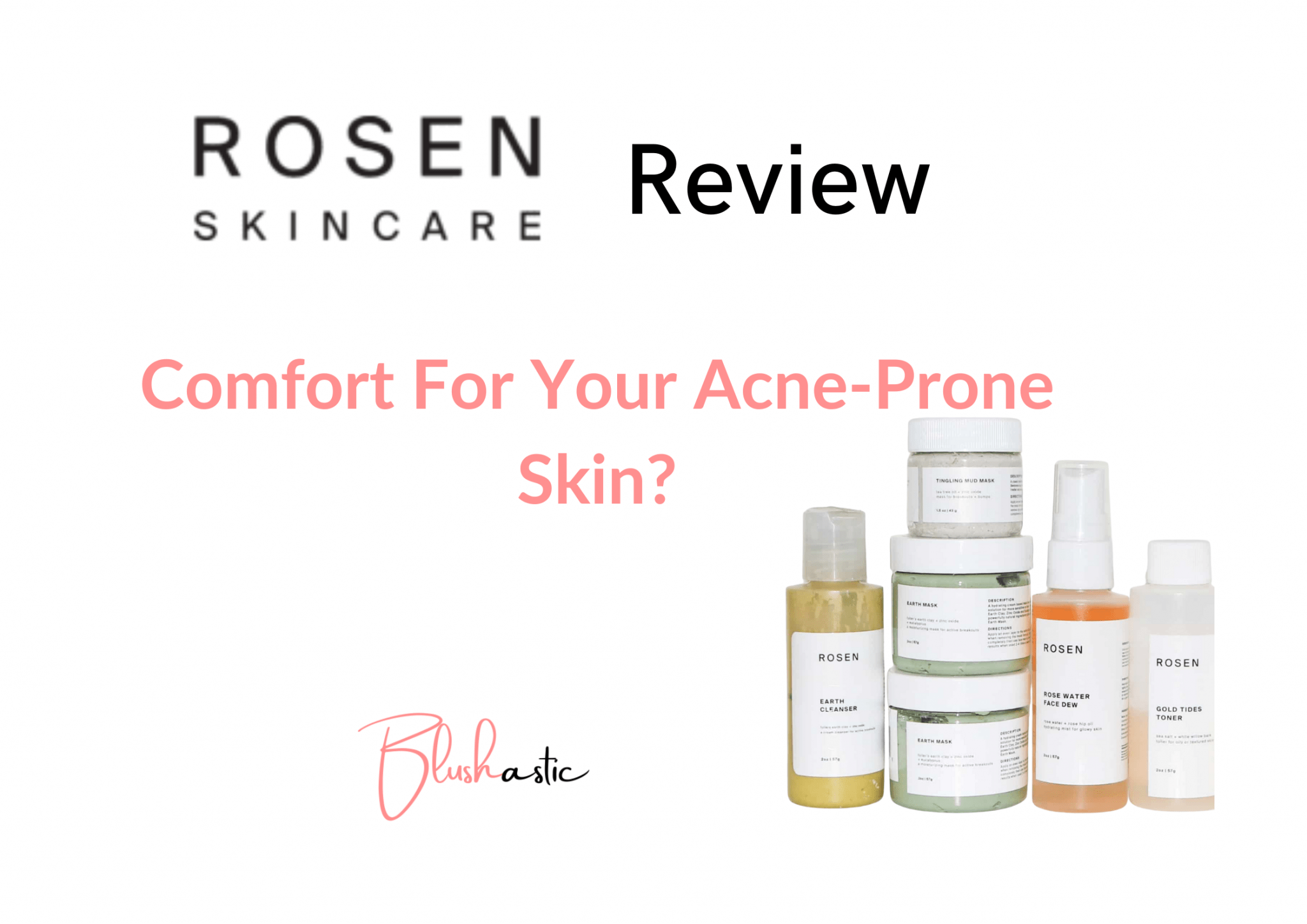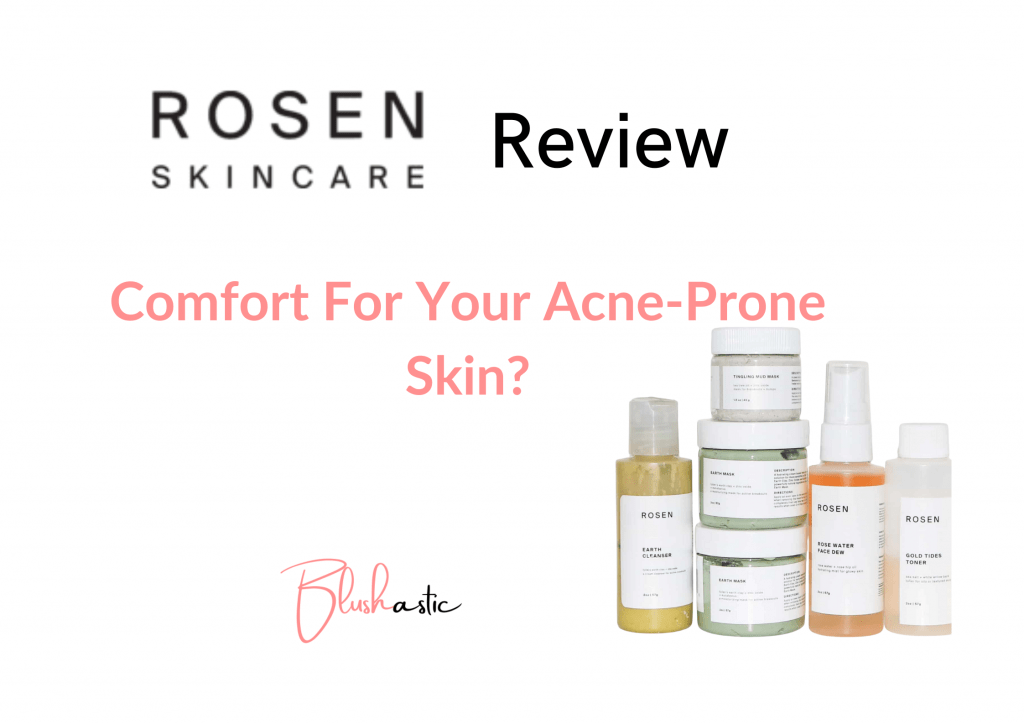 There is no shortage of brands that offer you their tub of thoughtful skincare, but only a few come through. And people dealing with acne, bumps, inflamed pores, etc., can hardly afford to experiment with them. Like other brands which focus on many ingredients and preservatives, this company claims to stay clear of nasty chemicals and work with minimal ingredients.
When we asked users how they felt about using their products, they had good things to say, like it helped them win their battle with acne and textured skin and restored their confidence to walk in public again. So if you are also affected by acne and want less drama in your skincare, this brand claims it can be your refuge! So should you fall for it? Let us find out for real! 
Rosen Skincare Reviews |
Comfort For Your Acne-Prone Skin?
If there's anything punctual in this vast world, it's acne, and just it appears just before your long-awaited holiday. No kidding! While we have all faced this nightmare, it's time you know that prayers will not come to your rescue, but the right skincare products might! Choosing the right skincare product to fight skin damage is crucial. According to Rosen Skincare Reviews Reddit, if your healthy diet is not improving this struggle, the brand offers a couple of products that are high on unclogging, which is a cornerstone of every good skincare routine. It removes all the excess dirt stuffed in your pores and diminishes the chances of encountering bumps and pimples. 
Just when the news of the brand's products surfaced on the internet, beauty enthusiasts have been slathering the formulas of some particular products in common. These are the Super Smoothie Cleanser, Charcoal Mask, Tropics Toner, Earth Cleanser, Tingling Mud Mask, Gold Tides Toner, Rose Water Face Dew, and the Moonlight Moisturizer. They are a bursting powerhouse of rich botanicals, which give your skin a satisfying topical treatment. You get a packet of antioxidants like never before, which pampers and calms your spots of inflammation and puts the acne to bed! Their formulas tackle specific concerns and are perfectly suitable for use on your skin, for they strictly avoid nasties.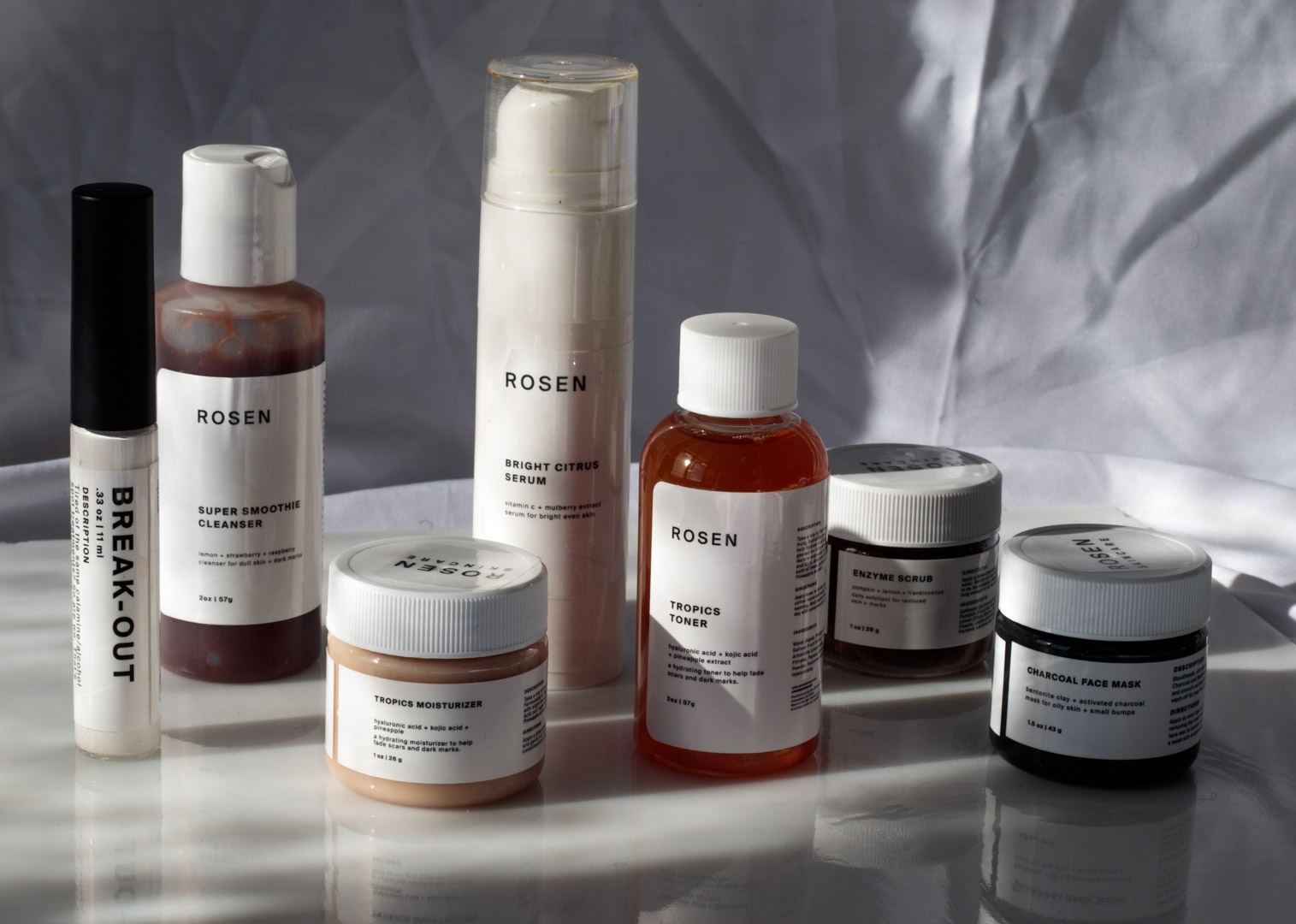 However shining claims they might offer, some users also had other things to say. Some products might not be as effective as they look or may not work for everyone. Some exude faint citrusy scents, while some also give a sudden burning sensation. But we are your skin's wellwisher, so we have brought alternatives to some of the brand's bestsellers that will help your acne, just like the real thing. 
Perks 
Heals and repairs skin 

Calms down signs of inflammation 

Includes tyrosinase inhibitors that help in preventing scars

Helps in fighting dark spots 

Some products like

tea tree

offer a cooling sensation to soothe irritation.

Their line of products possesses antibacterial properties 

Products are made from ingredients like tea tree, zinc oxide, niacinamide, bentonite clay, eucalyptus oil, etc
Drawbacks 
Some products have added fragrances like its Earth Mask, and its Earth Cleanser has a minty scent.

Found in many limited places

Some user-loved products are frequently restocked 
Super Smoothie Cleanser
The Super Smoothie Cleanser is the darling of many users who like to rely on fruity compositions to welcome freshness on their skin. This product fits right in, as it is made of super pure fruit powders like lemon peel, raspberry, and strawberry. These ingredients are put in the mixture in a crushed form and work as excellent antioxidants and antimicrobials without drying out your skin. The lemon and strawberry extract help in shielding the skin against the potential dangers of acne, which tend to cause inflammation, texture, and minimal scarring.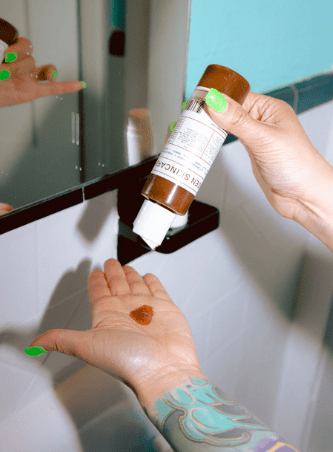 The formula prevents bacteria from spreading on your skin's territory and come in the form of a rich, luxurious texture, like that of a smoothie! Although the product has been scientifically tested to brighten your complexion, control sebum production, and correct skin texture, there are some pointers users shouldn't ignore. You get a nice cleansing sesh, which makes your skin smooth, but the product has been infused with a faint sweet citrusy scent.
The fragrance is not very strong but might put off some users while an application or even instigate allergies if they are sensitive to smell. This calls for an equally good cleanser that will cater to your needs without throwing any fit. 
Alternative to SUPER SMOOTHIE CLEANSER 
Replenix Antioxidant Hydrating Cleanser
Mimicking the properties of the Super Smoothie Cleanser, the ANTIOXIDANT HYDRATING CLEANSER also brings your skin the delicious treat of ultra-purified medical-grade antioxidants that help replenish your skin. This cleanser feels gentle on the skin and works hard to boost a healthy glow. Like the botanical composition of the smoothie cleanser, this formula exhibits similar properties. It contains green tea leaf extract, chamomile, panthenol, Emblica Officinalis Fruit Extract, and cucumber fruit extract. It helps make your skin healthier, hydrated, and happy!
It has some fragrance too, but that aspect is suppressed by the overpowering delivery of the powerhouse green tea technology, whose sole function is to enhance the level of moisture in your skin and strictly forbid irritation from setting in. 
Perks 
Never been tested on animals 

paraben-free gluten-free 

Cuts down inflammation and soothes skin

It offers a rich amount of hydration 

Deeply nourishes 

It makes skin more supple and calm

Maintains skin's pH balance

It helps promotes a youthful glow

Gently cleanses with a high splurge of antioxidants 

Diminishes discoloration, and aging spots 

Protects skin against free radical damage 

It contains medical grade ingredients and natural botanicals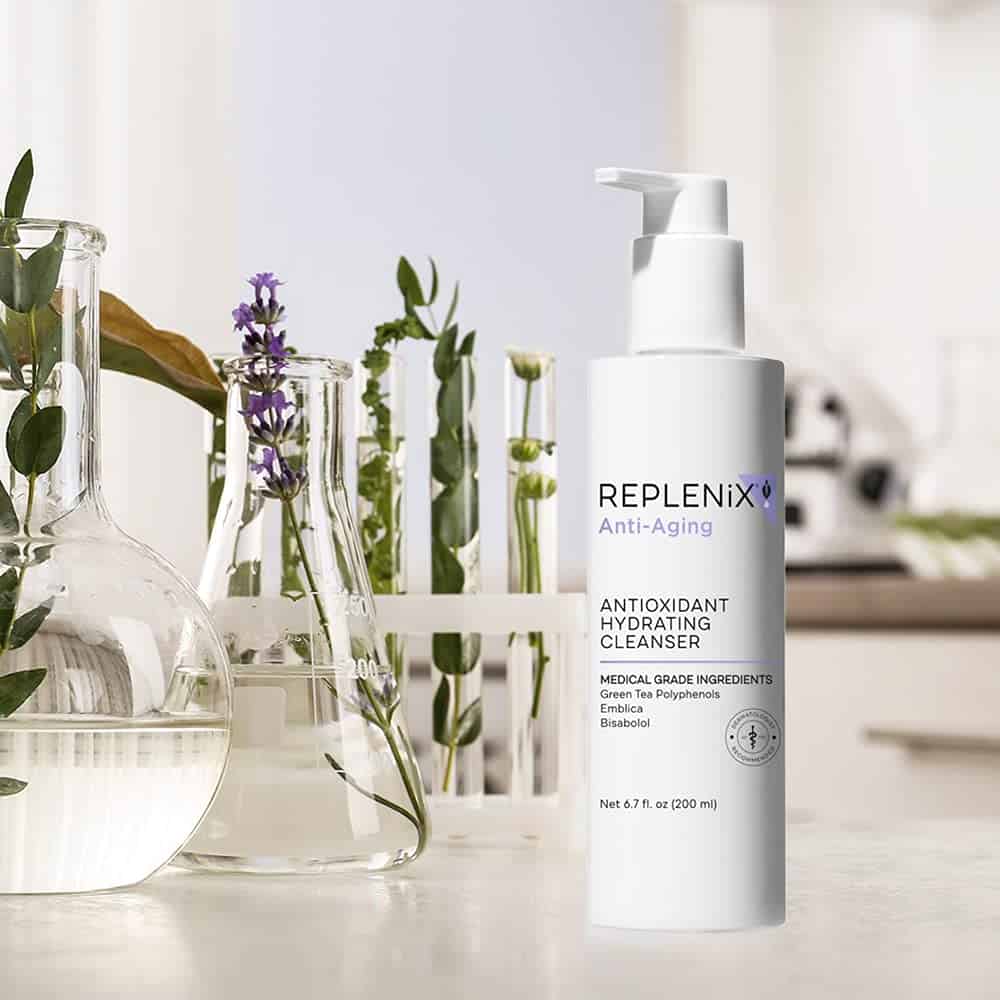 Drawbacks 
Almost double the cost of the original. 
TROPICS TONER
The Tropics Toner is yet another hit by the brand Rosen Skincare, designed with critical elements like kojic acid, hyaluronic acid, and pineapple enzymes to take your skin away on a rejuvenating retreat. This formula not only gloves you with a satisfying exfoliation therapy but also makes your scar marks less visible and elevates hydration levels to fight dryness.
If you want to smoothen out that uneven texture, you don't have to wait to get an appointment with your dermatologist. This is because the toner has a thick consistency and has been scientifically backed up with proof that it prevents acne scars and texture from occurring on your canvas.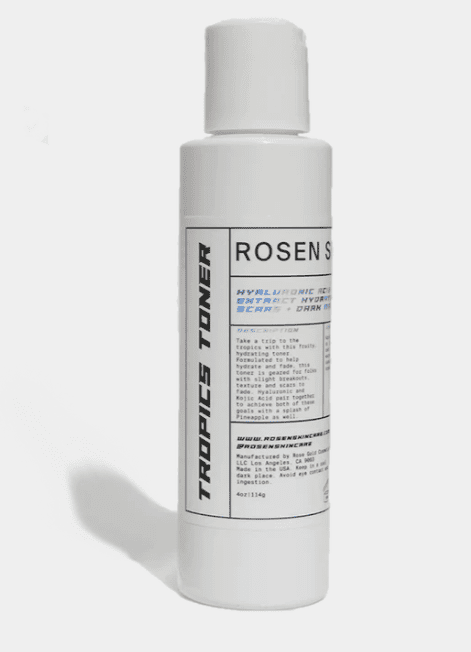 Does your skin constantly feel dry, bumpy, and patchy when you touch it? That may leave you with open pores, aging signs, or acne marks. This formula acts as a healer, as one of its ingredients, called Tyrosinase inhibitors, suppresses the enzyme's effect, which causes melanin to form in that location, which later darkens. It addresses the problem of excess oil levels, which means your skin gets dehydrated and inflamed bumps.
The toner helps tackle and solve all these skin problems so that your everyday-skincare routine does not feel like a wrestling match! However, you might consider looking for a backup, as the product may feel a bit sticky on your skin later. 
Alternative to TROPICS TONER
CeraVe Hydrating Toner 
We all love a toner infused with life that wakes our skin up from all the harsh dryness of the winter months. Good for you, for you just found us in time! The CeraVe hydrating toner is a watery concoction that benefits your sensitive skin heavily with its splash of hydrating properties. While ceramides are set in action to restore your skin's barrier, hyaluronic helps retain moisture and supplies hydration.
Sale
CeraVe Hydrating Toner for Face Non-Alcoholic with Hyaluronic Acid, Niacinamide, and Ceramides for Sensitive Dry Skin, Fragrance-Free Non Comedogenic, Full Size, 6.8 Fl Oz
[HYALURONIC ACID & NIACINAMIDE TONER] pH balanced toner gently removes impurities after cleansing. With ceramides, hyaluronic acid, and niacinamide the lightweight toner helps soften and smooth skin while locking in moisture for refreshed, healthy-looking skin.
[ WITHOUT ALCOHOL] The alcohol free, non-astringent, and non-drying, formula leaves skin feeling balanced, soothed, soft, and clean.
[ SENSITIVE SKIN TESTED & NON-GREASY FEEL ] Formulated with sensitive skin in mind, the hydrating and soothing formula is fragrance-free, oil-free, allergy-tested, sensitive skin-tested, and non-comedogenic so it will not clog your pores.
[ 3 ESSENTIAL CERAMIDES ] Ceramides are found naturally in the skin and make up 50% of the lipids in the skin barrier. All CeraVe products are formulated with three essential ceramides (1, 3, 6-II) to help restore and maintain the skin's natural barrier.
[ DERMATOLOGIST RECOMMENDED ] CeraVe Skincare is developed with dermatologists and has products suitable for dry skin, sensitive skin, oily skin, acne-prone, and more.
At the same time, the star inherits niacinamide, helps repair your skin's surface, and gives a fresh glow. Users said that apart from cleaning your skin, this fulfills all epitomizes in your checklist, so it's time you seal the deal!
Perks 
It feels the lightweight, non-greasy texture 

Gently removes impurities 

Fueled with ingredients like

ceramides, hyaluronic acid, and niacinamide

Free of alcohol, non-astringent, free of  paraben 

It does not dry out your skin

It makes skin clean and soft 

Fragrance-free composition, oil-free

The formula does not cause allergies 

It wouldn't clog your pores

Perfect for sensitive skin

It contains three essential ceramides 

Protects skin's natural barrier

It helps in calming irritated skin 

pH balanced formula 

Cleanses dirt, oil, makeup, and residue, to prevent bumps or inflammation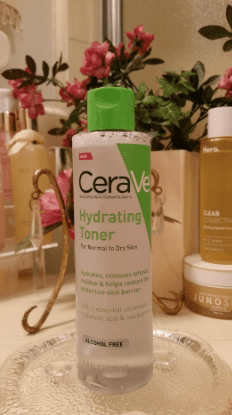 Drawbacks 
Some people might not like its texture or consistency. 
BRIGHT CITRUS SERUM
Vitamin C is that staple food in your balanced diet, which can address all concerns like dullness, amplifying circulation, fighting dark marks, or just giving your skin a much-needed plumping effect. If you thought your whole beauty regimen was complete without this, it's time you reconsider.
Incorporated into the Bright Citrus Serum from Rosen Skincare, the formula works primarily on Vitamin C and Mulberry Extract to improve texture, remedy scars, and give your skin an appealing glow. If you are someone who struggles with freckles or adds another supporting layer to your skin's defense, vitamin C can be your hero, as it brings in a lot of antioxidants to the plate!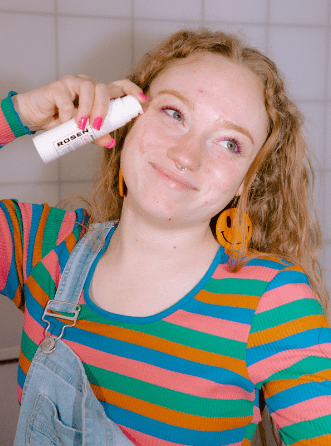 The no-scent serum has been carefully designed with potent tyrosinase inhibitors (AKA scar preventers). It helps in fading away dark spots because these ingredients have been tested to show properties that prevent dark spots from forming. They also help target the acne-causing bacteria, which often gives you scars, non-inflamed bumps, or skin texture.
However, some users who tried this serum out said that if you have super sensitive skin, you might experience some slight tingling or burning sensation. No one wants this kind of unpleasantness, especially not on their skin, so we have got you something everyone loves! 
Alternative to BRIGHT CITRUS SERUM
TruSkin Vitamin C Serum 
Someone said it right, you may live without a man, but never without a good vitamin C serum stuffed in your makeup vanity! And it is true. This holy grail weapon is a mainstay of many skincare divas, who like to keep their complexion bright, and health-infused. The TruSkin Vitamin C Serum is the perfect alternative your skin would love, for it is an exotic blend of plant-based ingredients like Vitamin C blends with Botanical Hyaluronic Acid, Vitamin E, Witch Hazel, and Jojoba Oil that will give your skin a burst of freshness.
Sale
TruSkin Vitamin C Face Serum – Anti Aging Face & Eye Serum with Vitamin C, Hyaluronic Acid, Vitamin E – Brightening Serum, Dark Spot Remover, Even Skin Tone, Eye Area, Fine Lines & Wrinkles, 1 Fl Oz
SKIN BRIGHTENING SERUM: Vitamin C evens skin tone, neutralizes free radicals, and boosts collagen to improve radiance and reduce dark spots, dark circles, fine lines & wrinkles
ANTI AGING FORMULA: Purposefully balanced blend with Vitamin C, botanical Hyaluronic Acid, Vitamin E, Aloe Vera, Jojoba Oil, and MSM to help brighten, calm & protect skin
BETTER FORM of VITAMIN C: Highly stable, Sodium Ascorbyl Phosphate maintains potency for longer with less skin stinging than other commonly used forms of Vitamin C
SKIN FRIENDLY, GENTLE SKIN CARE: Fragrance free skin nourishment using vital nutrients, antioxidants and botanical actives to improve skin wellness, all in a vegan and cruelty-free formula without parabens and other harmful chemicals you don't want
THE TRUSKIN DIFFERENCE: If for any reason you decide this product isn't a fit for your skin, we're here for you. Each purposefully balanced medley of key antioxidants, super-nutrients and nourishing botanical actives enhances efficacy and delivers skin-friendly benefits, without added additives or fragrances. The expiration date is printed on the barcode sticker attached to the packaging.
This not only wards off dullness but also awakens your inner charm! Also, the silky smooth anti-aging serum is formulated without any nasties, so there is no question of harm! 
Perks 
Fights free radicals that may damage skin

No added synthetic colors, fragrances, parabens, phthalates, sulfates, PEGs, or GMOs

Improves the appearance of wrinkles, and aging signs 

Reveals brighter-looking skin tone 

It has over 15k reviews on Amazon

You can use it on both days and nights 

Leaping Bunny certified cruelty-free 

Possess anti-aging properties 

The serum helps boosts collagen production 

It has over 15k reviews on Amazon

Enhances elasticity of the skin

Diminishes dark spots 

It enables you to get a clarifying skin tone

It makes skin firmer and gives you an even texture 

Vegan composition

Never been tested on animals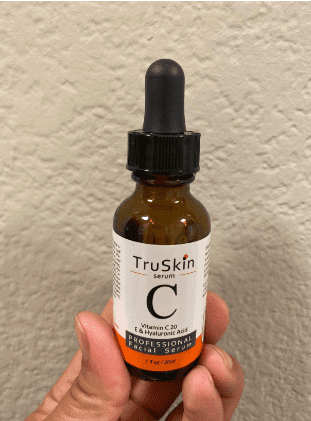 Drawbacks 
The price is a bit on the higher side.
TINGLING MUD MASK
The power of a good clay mask should never be undermined, especially if the formulation is a powerpack blend of high-performance ingredients like Zinc Oxide, Bentonite Clay, and Tea Tree Oil. It just raises the bar for others to compete! According to Rosen Skincare Tingling Mud Mask Review, the brand favorite gives an efficient solution for your breakouts and bumps, as shared by users.
If you frequently find yourself staring at the mirror with spots covering all the length of your face, you need to consider investing in some good masks, like this one! Tea tree has been clinically proven to show anti-bacterial properties, neutralizing the effects of bacteria and preventing further harm to your delicate base.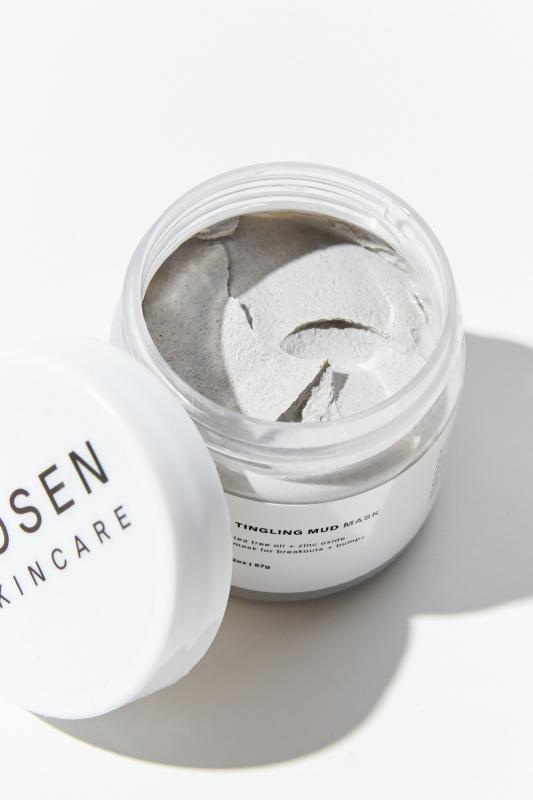 Although slow, dead skin on your body can cause severe skin issues if it remains to hug your skin like a pillow! This not only causes your pores to be blocked but also prevents a better flow of oxygen and causes sebum to get filled up. Over-storage of oil leads to acne, breakouts, and everything you would not want to be on your skin.
The mask makes your spots less angry and helps achieve a smoother skin tone. But here is a downside to this. It contains alcohol, so overusing this might cause the skin to dry. Also, it tends to leave behind residue, so you might have to wash your face more than one time. 
Alternative to TINGLING MUD MASK
New York Biology Dead Sea Mud Mask 
Home in the Middle East is the lake Dead Sea, at the lowest sea level of any body of water. A specialty of this place is that the lake has been surrounded by mountains, making the soil rich in silt and mud. This healthy combination of minerals like magnesium, sodium, and potassium treats different health conditions. So if you want a solution for your oily skin or inflamed bumps, choosing this would be a good idea to bid goodbye to those skin impurities.
Sale
New York Biology Dead Sea Mud Mask for Face and Body - Spa Quality Pore Reducer for Acne, Blackheads and Oily Skin, Natural Skincare for Women, Men - Tightens Skin for A Healthier Complexion - 8.8 oz
BEST HOLIDAY GIFT GUIDE: works for all skin types, including dry, normal, oily, combination and sensitive. This daily acne treatment has been designed to be highly effective yet gentle and is a great gift for the holidays 2023. Note: Do not apply to broken or cracked skin.
MINERAL-INFUSED Clarifying Mud Mask is based on an advanced formula composed of Dead Sea mineral mud, aloe vera, calendula oil, Vitamin E and Jojoba oil that gently purifies and cleans clogged pores.
PURE DEAD SEA MUD helps cleanse the skin and provide a soothing sensation. Rich in minerals, it aids skin renewal, creating a gentle exfoliation effect that removes excess oil, toxins, and dead skin cells for a softer feel and radiant glow.
REDUCES PORES & ABSORBS EXCESS OIL our Spa Quality Mud removes dead skin cells and toxins to reveal fresh, soft skin and is also known to stimulate blood circulation.
OUR DEAD SEA FACIAL MASK is made with high quality ingredients and is alcohol, parabens, sulfates free and Cruelty Free.
The New York Biology Dead Sea Mud Mask is enriched with mineral mud, aloe vera, calendula oil, Vitamin E, and Jojoba oil, a game-changing formula to unclog pores. Just like the Tingling mask, this too purifies the skin's layers so that all the excess dirt is thrown away, leaving behind a luminous glow. 
Perks 
It helps promote youthful-looking skin

Feels very gentle on the skin

It has over 41k reviews on Amazon and has been rated its bestseller. 

Users can use this product for both face and body 

It offers a truckload of minerals

Exfoliates dead skin cells to reveal a glow 

It provides a soothing sensation 

The mask has skin-softening abilities 

Encouraged in reducing enlarged pore size

Absorbs excess oil from sebum

It helps in skin renewal 

Suitable for all types of skin

It does not contain

alcohol, parabens, sulfates free 

Never been tested on animals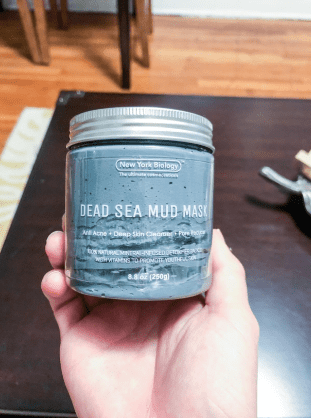 Drawbacks 
It may not work for everybody.
Customer Feedback | Rosen Skincare Reviews
Marcella pinned, "I love using makeup on my face because I can't walk out of my door in my bare skin as it is full of flaws. I used to have deep-set acne marks that made my face dull but all thanks to this serum, which has changed my life completely. I can see an obvious difference in my before and after photos now. My skin feels more healthy, clean, and blemish-free. It has also infused my skin with a stunning glow. I can never thank my sister enough for introducing me to this brand!"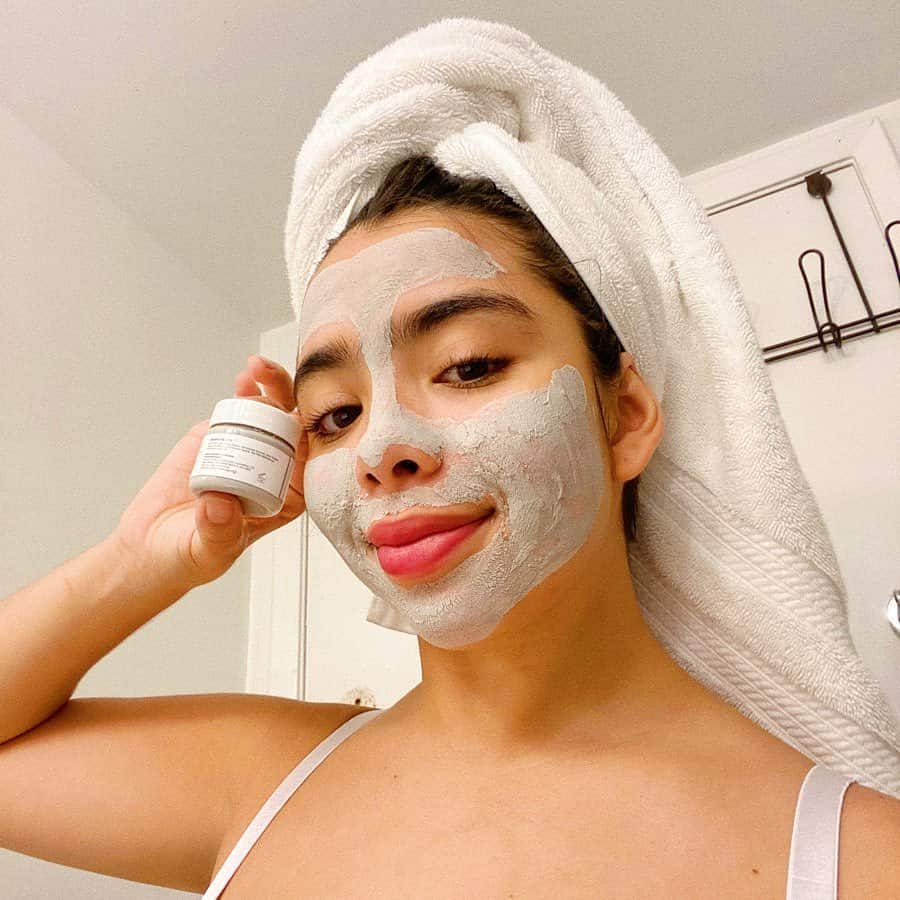 Audrey commented, "I bought this serum because it would help brighten my skin, for it contains vitamin C. I was wrong. I have been using it religiously every day, and it has been over a month now. There is no change in my skin, and I think I could have invested my money in something else which would have given me results."
Beth mentioned, "As soon as I used the moonlit moisturizer on my skin, I fell in love with it. The formula is gentle on the skin and adds a bit of an illuminating effect. I tried this with my foundation and saw my skin glow like never before. It has replaced all my previous tinted strobe creams, which I used as they contained skin irritants. This product has solved many problems for me, and now my skincare regime is incomplete without it."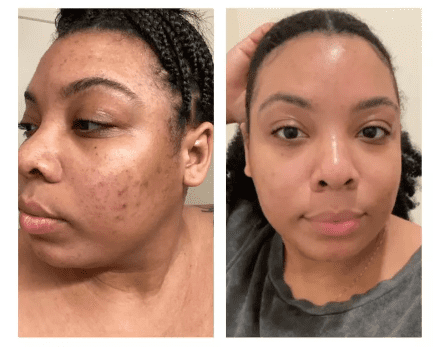 Vicky said, "The face dew did not do much for my skin, and I was disappointed because I had high hopes for it. I saw it had good ingredients, so I bought it, thinking it would give my skin a soothing relief, but nothing like that happened. I guess it does not work for all skin types after. I would suggest you go for other options in the market."
Monica said, "Being a skincare fanatic, I knew I had to try this out at any cost. It has helped me greatly to eliminate the nasty breakouts I had. The formula feels very fresh and energizes my face altogether. It wards off all dullness instantly and gives your skin a boost of youthfulness. I love my best friend for always recommending affordable and refreshing options." 
FAQs | Rosen Skincare
Is Rosen Skincare cruelty-free?
The brand took the plunge and became cruelty-free for the sake of the health of its users. While the other skincare brands use ingredients like benzoyl peroxide, salicylic acid, and alcohol to eradicate acne and breakouts, Rosen believes otherwise. They create in-house formulas that are never tested on animals. 
What are the Rosen Skincare ingredients?
The clean beauty formulations of some of the most-sought-after products of the brand include rare and healing ingredients like Fuller's Earth Clay, Zinc Oxide, Eucalyptus Oil, Niacinamide, Spirulina, Peppermint, bentonite clay, zinc oxide, tea tree oil, glycolic acid, white willow bark, rose water, rose hip oil, niacinamide, sacha inchi oil, licorice root extract, and mica powder.
Altogether, they help in adding a glow to your skin, soothing irrigation, pumping up moisture, sucking out impurities, and helping smoothen irregular patches on the skin. 
Is Rosen Skincare good?
The majority of ingredients present in their line of products have skin-repairing properties that fight acne-related problems and bring out a more clarified base with exfoliation. The Rosen Skincare Reviews on Reddit are positive and seem to have overwhelmed the negative ones with their claim to make your skin softer, smoother, and brighter.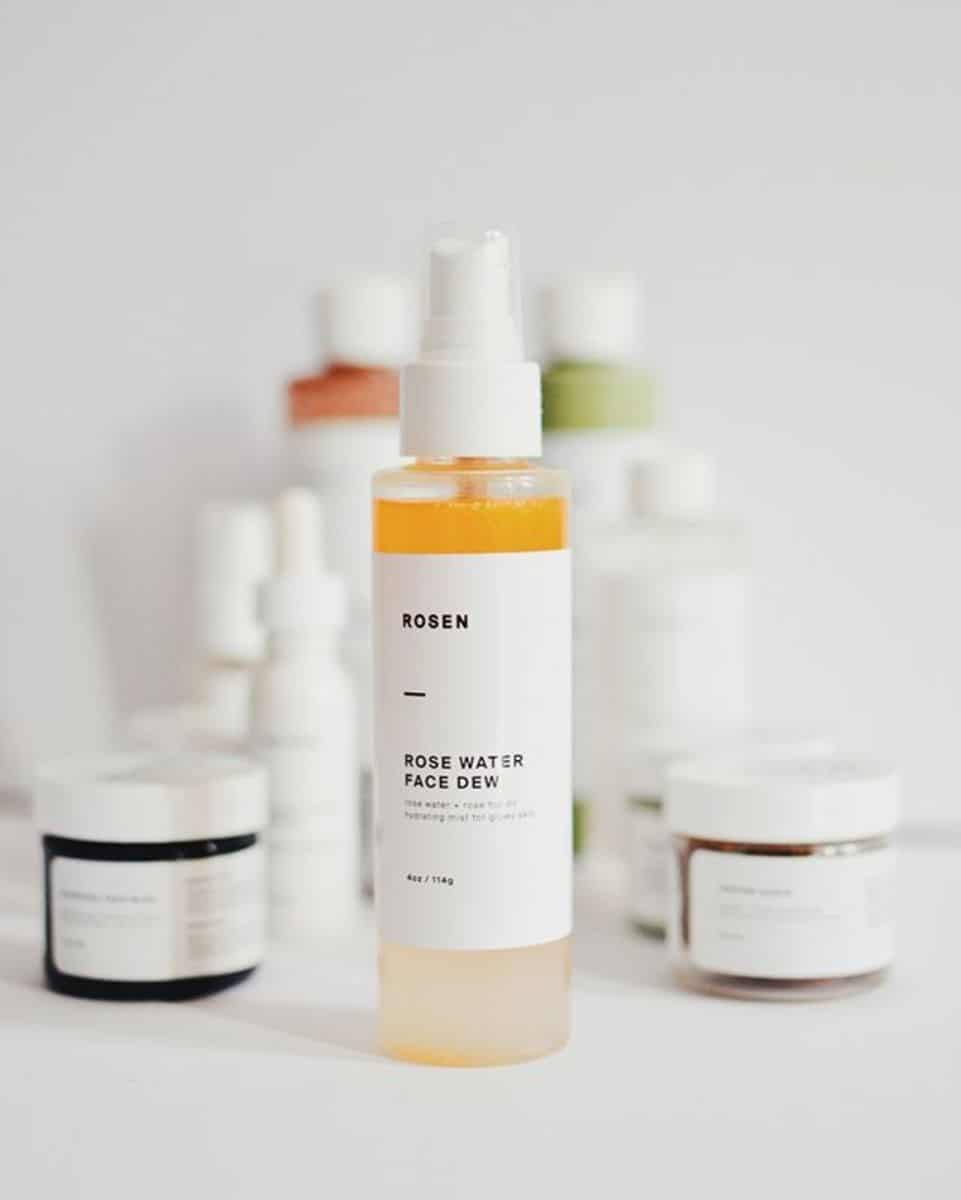 Is Rosen Skincare black-owned?
Yes, Jamika is a proud black woman who came up with the idea of this trailblazing brand that has been satisfying users everywhere with its humble formulas that help fight the horrors of acne. 
Is Rosen Skincare vegan?
The brand swears by remaining minimal and is formulated without harmful substances like Phthalates, Propyl-paraben & Butyl-paraben, Sodium Laureth Sulfate (SLES), and more. 
Where to buy Rosen Skincare?
If you want to purchase Rosen Skincare products, you can find them easily on Target. Apart from this, you can also visit the official website of the beauty brand and make your purchase there. 
Who owns Rosen Skincare?
Jamika Martin is the proud owner of the brand Rosen Skincare. Benign the founder has formed a clean beauty brand that helps people having acne-prone skin. It offers a lot of formulations that target specific issues and improve your skin's overall health and appearance. Martin began her journey of designing formulas while she was still in her academic age of doing Business Economics at UCLA.
Closure 
Living with acne is not easy, and choosing the wrong products for them, might just worsen things. Following the right skincare routine is important. You might feel attracted to different concoctions of acids and oils, but don't get swept away just yet! Rosen Skincare Reviews have a lot of good things to say from users who have been thankful to the brand for their healing products.
These have made their acne more bearable and calm. Their products share a cocktail of ingredients that your acne needs to be improved, amplifying your overall appearance. The brand avoids picking elements that may trigger your breakouts and also assist in fading the marks which have been left behind. 
Although some products of the brand exhibit an oh-so-tempting aroma, not all users can agree with this. But, their benefits exceed their drawbacks and help harmlessly soothe your skin troubles. So if you want your skin to have a happily ever after, we suggest you go with the brand's flow!
Rebecca is a skilled writer with a passion for makeup and skincare. With years of experience in the beauty industry, she has a deep understanding of the latest trends and products and a talent for creating engaging content that resonates with her readers. Whether she's writing about the latest skincare products or sharing her favorite makeup tips, Rebecca's writing is always informative, entertaining, and inspiring.