Mascara was initially invented in 1872 with just 2 products: petroleum jelly and coal dust. Who would have thought that from then till now, Mascara would have been innovated to such a large extent? With the addition and deduction of multiple ingredients, the definition of a perfect mascara formulation differs for each manufacturer. A few months back, It Cosmetics launched its Hello Lashes mascara. But is it worth it? Does it overcome the difficulties of other mascaras? Let's find out with our unbiased It Cosmetics Hello Lashes review.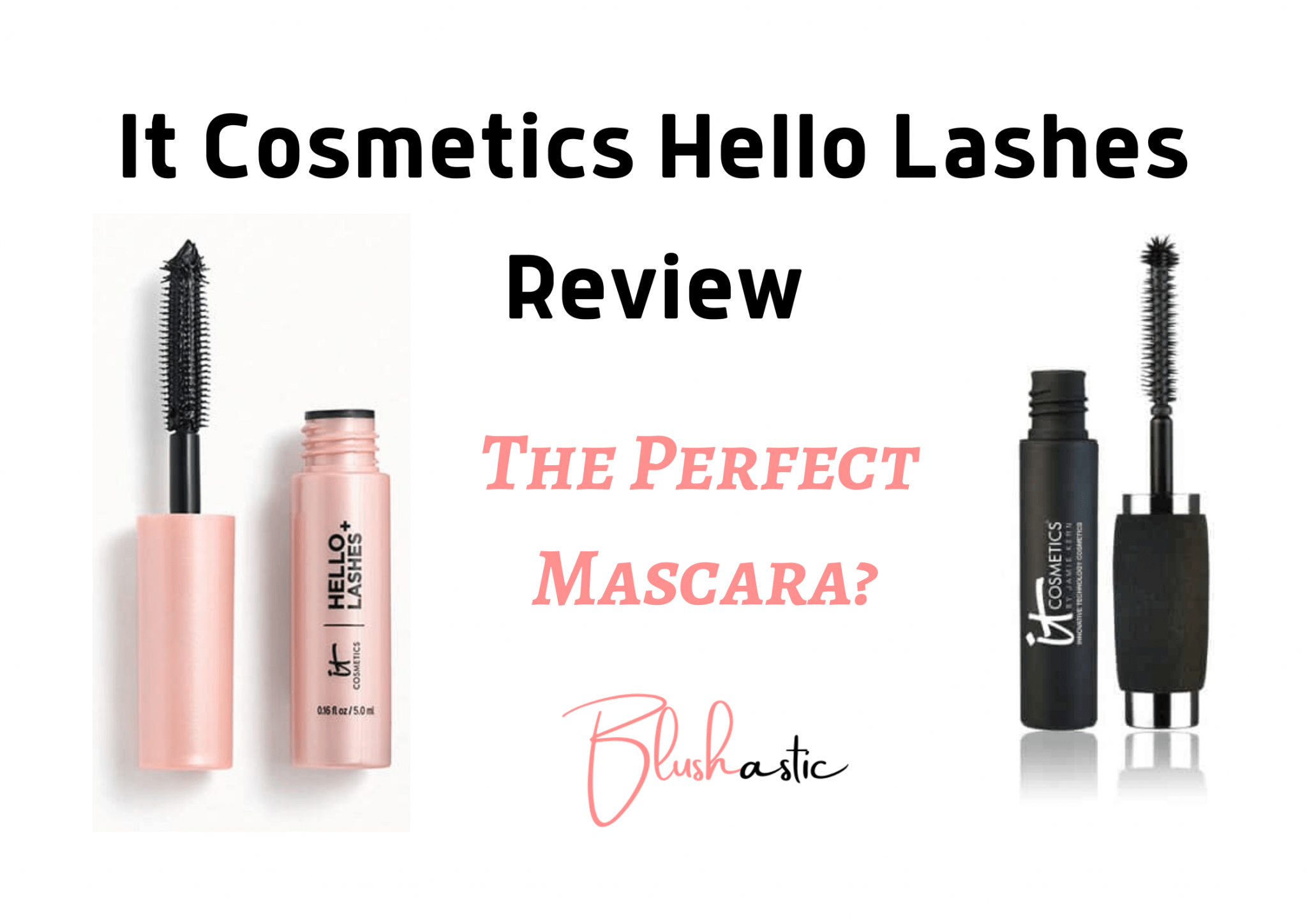 The eyes are one of the most stylish features of the face. This is evident from the phrase that an individual can be judged with their eyes. Moreover, eyelashes bring that spark to the eyes, which can be enhanced with the help of Mascara. Eyelashes are so fragile that there is always a need for a product that doesn't damage them. Is It Cosmetics Hello Lashes Mascara one among them? Let's find out.
It Cosmetics Hello Lashes Review | Assured Dream Lashes?
It Cosmetics was founded by Jamie Kern Lima after facing problems with finding the products that solved her skin issues. Therefore, she created a brand named "It Cosmetics" after partnering with a few plastic surgeons and dermatologists. The brand's main objective is to create problem-solving cosmetics with skin-loving ingredients.
They have dabbled into many products ranging from makeup to skincare, keeping their objectives in mind. Their most recent product is the Hello Lashes mascara. They come in 2 variants: Hello Lashes 2 in 1 mascara and Hello Lashes 5 in 1 mascara. Let's get to know them better.
Hello Lashes 2 In 1 Mascara
It Cosmetics Hello Lashes 2 in 1 is an eye-opening volumizing mascara with a lash serum. It is a smudge-proof Mascara that provides you with dark and fuller-looking lashes. Formed with extra care, it holds onto the lashes for quite a long time and gives them a lift. Though not a water-resistant mascara, the product's formulation makes it stand in sweaty conditions, too.
IT Cosmetics Hello Lashes+ Volumizing Mascara & Lash Serum - Easy-to-Remove Formula - With Biotin, Argan Oil & Jojoba Oil - 0.28 fl oz
2-IN-1 FORMULA - Say hello to volumized, conditioned lashes—instantly! Hello Lashes+ is a volumizing, eye-opening mascara & lash care serum with biotin, argan oil & jojoba oil.
EASY TO REMOVE - This ophthalmologist-tested mascara allows for gentle, mess-free removal, which helps minimize lash loss. When you're ready to take it off, simply use warm water!
LASH-WRAPPING BRUSH - Featuring a 360° Lash-Wrapping Brush, our innovative tubing mascara delivers smudge-proof lift, definition, and eye-opening volume in just one stroke.
HOW TO APPLY - Starting at the base of your lashes, sweep up and through to the tips. Then, apply vertical strokes using the brush's ball tip on the inner and outer corners to easily define smaller lashes.
IT REALLY WORKS - With clinical insights from plastic surgeons, plus ingredient and skincare expertise from dermatologists, IT Cosmetics creates problem-solving products that give you real results!
The 360-degree wand is an add-on advantage that ensures the product covers every lash for instant separation. The mascara defines almost all the lashes with a single stroke without piling on the extra product. Moreover, removing the mascara is effortless and requires only warm water and face cleanser.
What are the
Ingredients 

in Hello Lashes?

Biotin

Biotin, also called Vitamin B, improves hair health by strengthening keratin. It is a crucial ingredient of many lash serums as it helps with hair growth. The deficiency of biotin can lead to hair loss, brittle nails, red rashes, etc.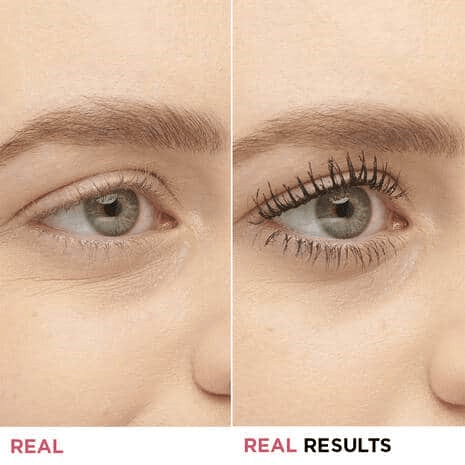 Jojoba oil
 Jojoba oil helps moisturize the lashes. There is no use of lash lashes if they aren't healthy. Jojoba oil has unique regenerative properties that moisturize the eyelashes and protect the hair follicles. It also promotes the growth of thicker lashes. It can also be considered a lash growth serum.
Argan oil
Argan oil is also known as 'liquid gold.' It is rich in vitamin E and antioxidants that strengthen and moisturize the lashes. Moreover, it absorbs quickly and is lightweight.
Pros
Build-in lash serum

Easy to apply and remove

Make eyelashes look fuller and darker

360 degrees wand

It doesn't cause any irritation or redness

Volumizes and defines lashes

This leads to eyelash growth

This leads to less lash loss

Stays up to 24 hours

Product well researched

Formed with natural ingredients

The ball tip catches every eyelash

Less flaky

It doesn't clump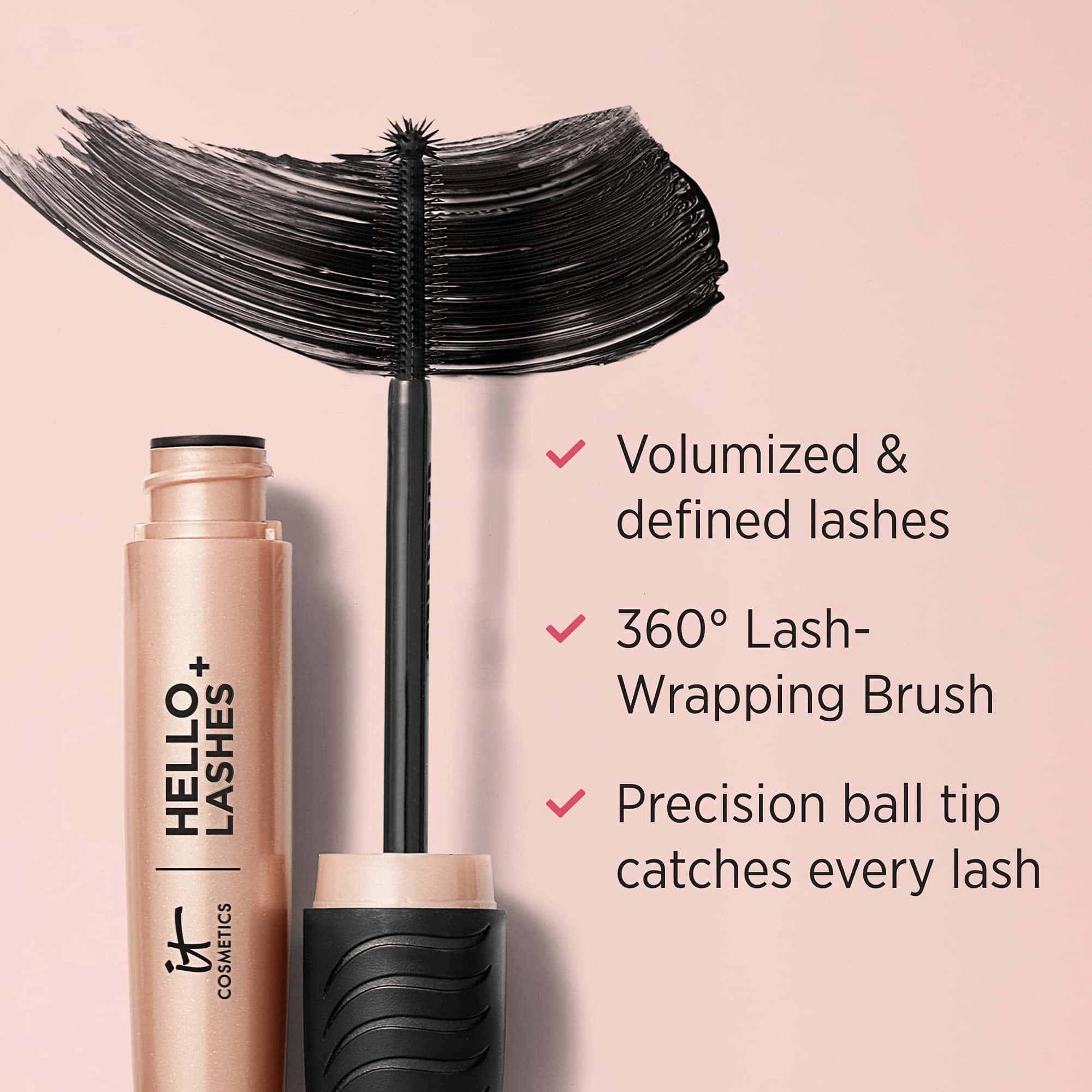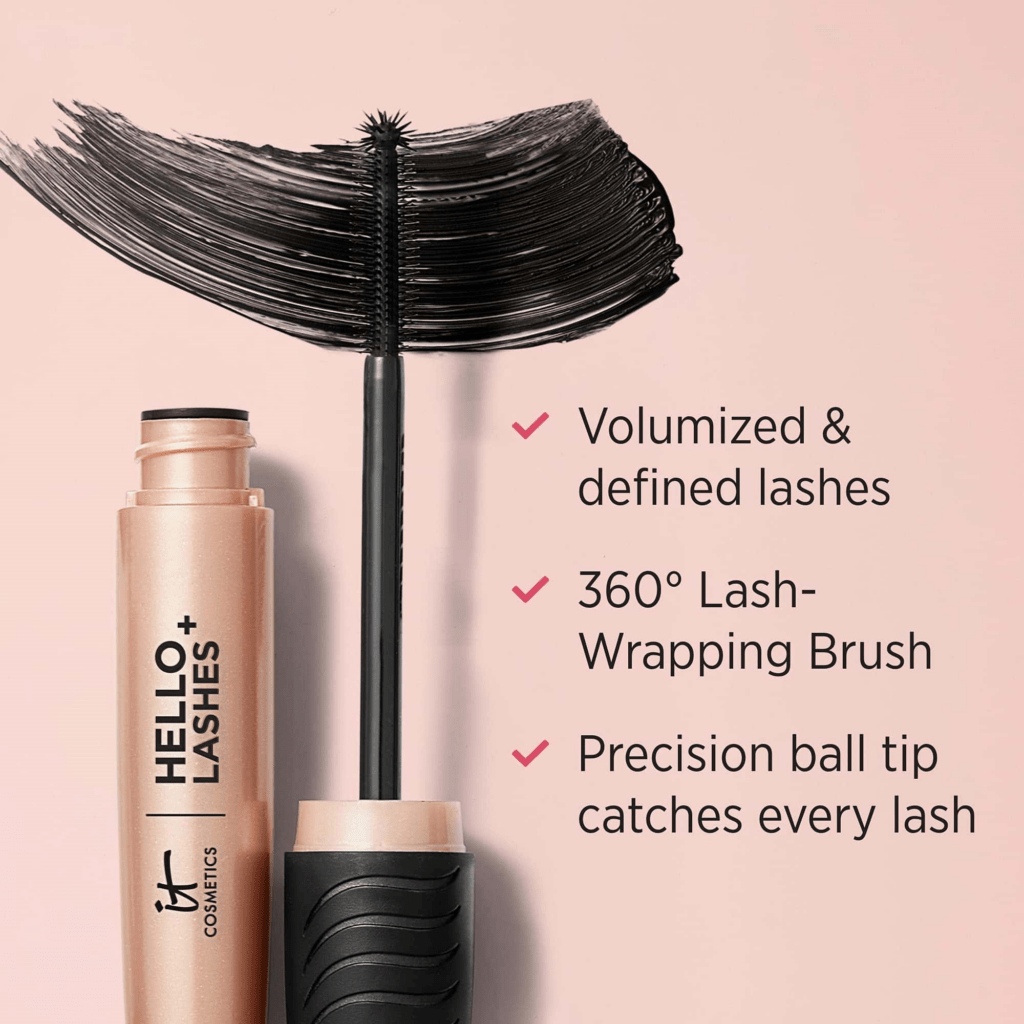 Cons
Hello Lashes 5 In 1 Mascara
It Cosmetics Hello Lashes is a 5-in-1 product with a mascara, primer, lash serum, lash tint, and lash comb and curler. A triple-action formula works towards lengthening, curling, and separating lashes. The 360-degree brush helps to give a 430% increase in the volume of the lashes. Moreover, it helps make the lashes look darker and fuller.
IT Cosmetics Hello Lashes 5-in-1 Mascara, Black - Volumizing Mascara, Lash Primer, Lash Serum, Lash Tint & Lash Curler - Lengthens & Separates Lashes - With Collagen, Biotin & Peptides - 0.33 fl oz
Lash loving biotin, collagen, proteins, jojoba, saw palmetto and amino acids
Delivers 5 products all in one, volumizing mascara, conditioning primer, peptide infused lash serum, lash tint and lash curler
Clinically shown to increase lash volume by 430 percent, this revolutionary formula is infused with biotin, collagen, proteins, jojoba, green tea, acai, saw palmetto and amino acids for your most gorgeous, long wearing lash results
There is no need to buy a different product for every job. All is done with the help of a single product only. The formation of the brush is so well made that it doesn't allow the product to pile up on the lashes.
Moreover, it spreads to every lash without making it look flaky. Many of the ingredients in the 5-in-1 Mascara are similar to that of 2 in 1 mascara. The only element that differs is green tea. Green tea helps strengthen hair follicles and makes them grow faster.
Pros
Serum cum mascara

It helps lengthen and strengthen the lashes

Increases the volume of the lashes

It makes them look darker and fuller

gives in a natural curl

360-degree wand

Does it cause any irritation and redness

Easy to remove

Natural ingredients

Boosts up collagen

Easy application

Clinically tested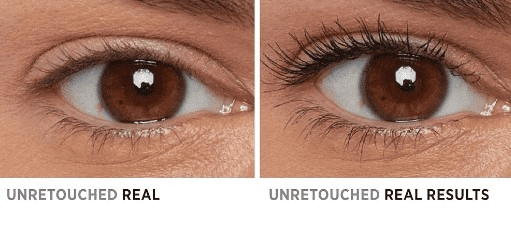 Cons
A bit pricey

Only available in black color
Customer Insights | It Cosmetics Hello Lashes Review
Martha says, "Mascara has become a part of my daily routine, and I feel without it, my look is incomplete. I carry it with me daily; it is one of my favorite parts of makeup. I bought the Hello Lashes Mascara around 5 months ago; it has been my favorite since then. The depth and fullness it gives to my lashes are amazing. In just 1 or 2 strokes, this amazing product takes grip of the lashes. Moreover, its removal is pretty straightforward. Overall, I just love it."
Stacy commented, "Initially, I found this product a bit pricey, but going through its amazing customer reviews, I took a leap of faith and bought it. Today, I feel thrilled that I made that decision. As I have sensitive skin, most of the mascaras I purchased irritated my eyes. Neither this product caused any irritation, nor does it harm the lashes. It naturally curled my lashes and gave them a fuller and darker look. Moreover, it does not pile up."
Frequently Asked Questions | IT Cosmetics Hello Lashes Review
How to apply the Hello Lashes Mascara?
One needs to start at the base of their lashes, and while moving in a zig-zag manner, take the wand in an upward direction. Now, hold the wand vertically and move it through the lashes with the brush's ball tip to define smaller lashes. It can also be used on fake lashes. 
What do IT Cosmetics Hello results display?
IT Cosmetics Hello Mascaras have received a lot of positive feedback, with customers saying they help them make their lashes look longer and voluminous. Users also stated that these mascaras do not clump the lashes and do not sting or burn the eyes. Nonetheless, some users were dissatisfied with the wand, and flaking occurred a few hours after applying the mascara.
Final Verdict
Is IT Cosmetics Hello Lashes Mascara worth it? You must have got an answer to this question after going through our IT Cosmetics Hello Lashes review. The fantastic product has a broad customer base within just a few months of its launch. Its supreme quality and problem-solving technique made it a go-to product for many individuals despite a bit high price.
Although the critical components of the product include all-natural ingredients, one must still go through the ingredients list to avoid any unwanted surprises. Altogether, it shows extraordinary results within a short period and shows long-lasting results. 
Marilyn's deep interest in fashion, beauty, and lifestyle has led her to pursue a fulfilling career as a freelance writer and blogger. With her bachelor's degree in fashion design from the Fashion Institute of Technology, she has developed a keen eye for style and trends, making her well-equipped to offer valuable insights into the latest fashion and beauty trends.