As much as we hate that we never have sufficient time to complete our makeup, we cannot compromise on our picture-perfect moments. Revlon presents you with their Bb cream to help you through this and ensure that lack of time doesn't act as a roadblock. Using any foundation or full-coverage concealer is not recommended daily. The reason for this is your skin needs to breathe.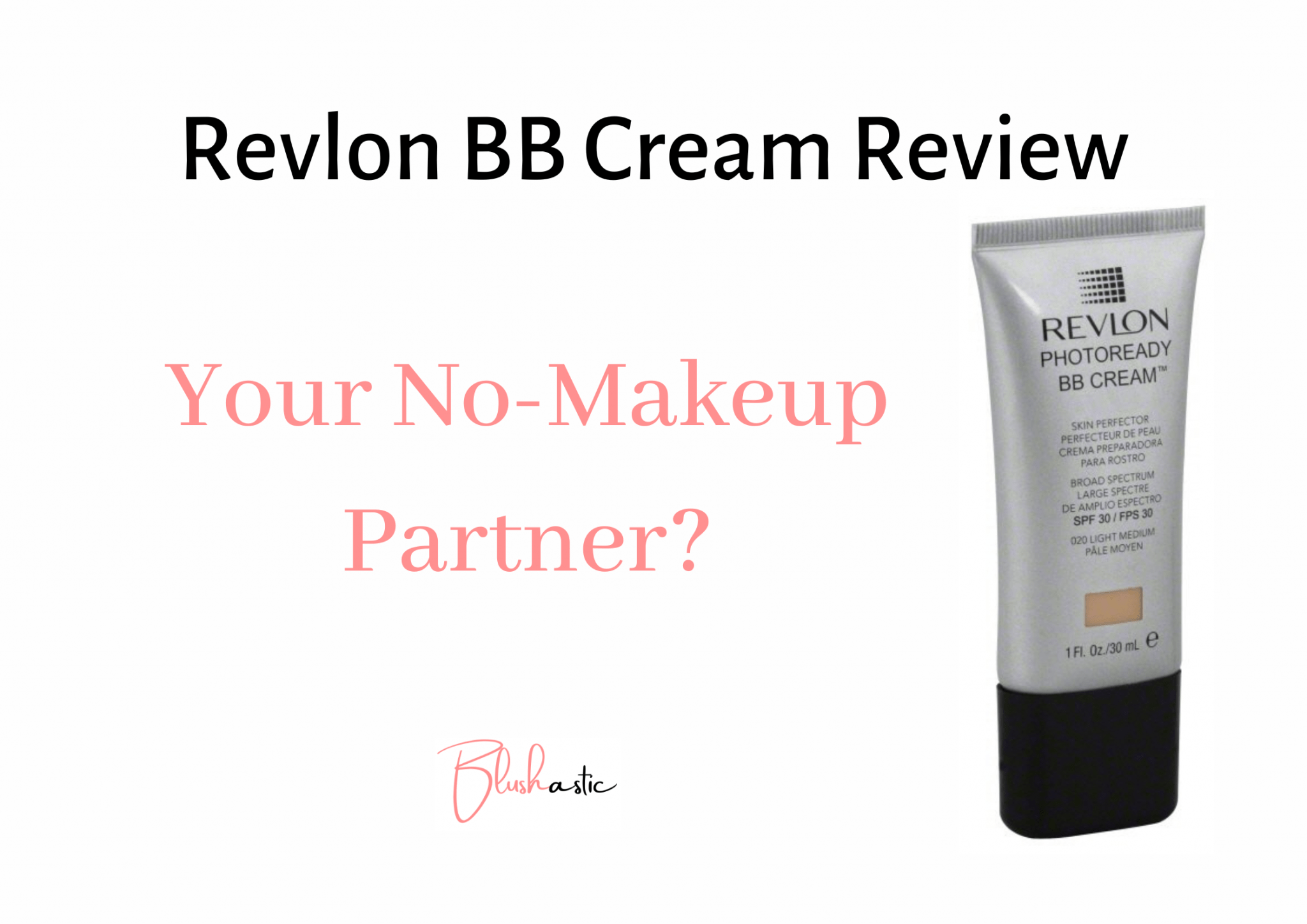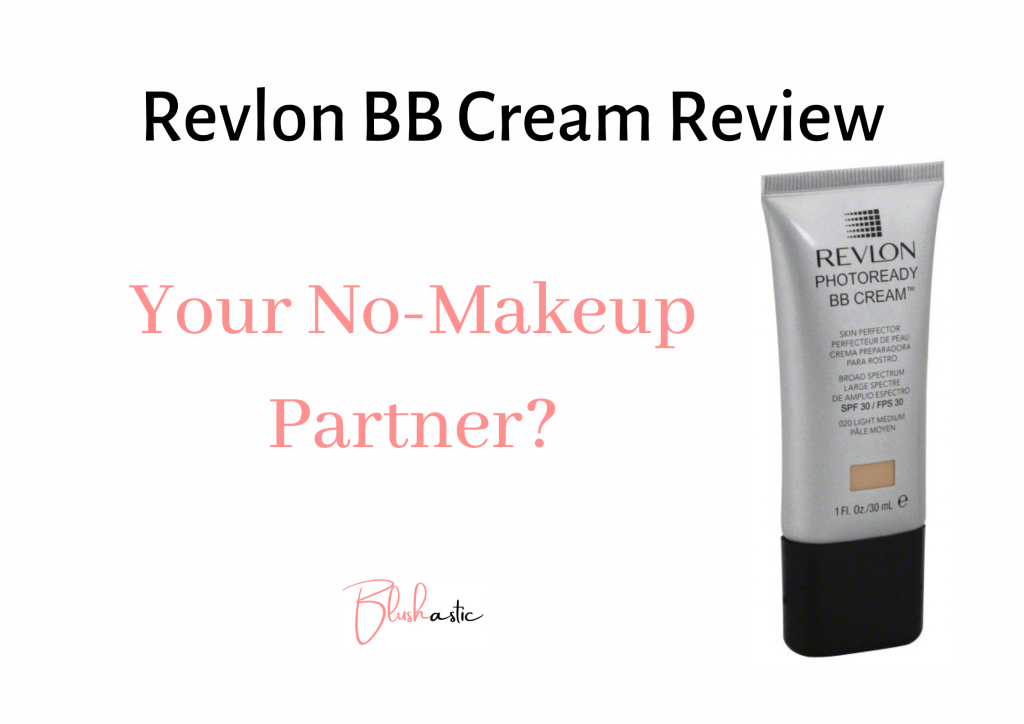 The full coverage products usually come with the risk of blocking your pores and hence causing problems like breakouts, acne, and other skin discomforts. BB and CC creams are always a better alternative to these products if you want a specific pigment on your skin without leaving out hydration and moisture retention. But is Revlon BB Cream offer you the desirable coverage? Our unbiased Revlon BB Cream review composes all the information you need. 
Revlon BB Cream Review | Your No-Makeup Partner?
Revlon Photoready BB cream is known for its lightweight formula across reports and user reviews. Always know that this could come to your rescue whenever you aspire to get all dolled up within a short period. BB creams are your go-to if you want to wash your face, apply a certain amount of moisturizer or a pigmented cream, dust on some compact or pressed powder, and your skin is all set.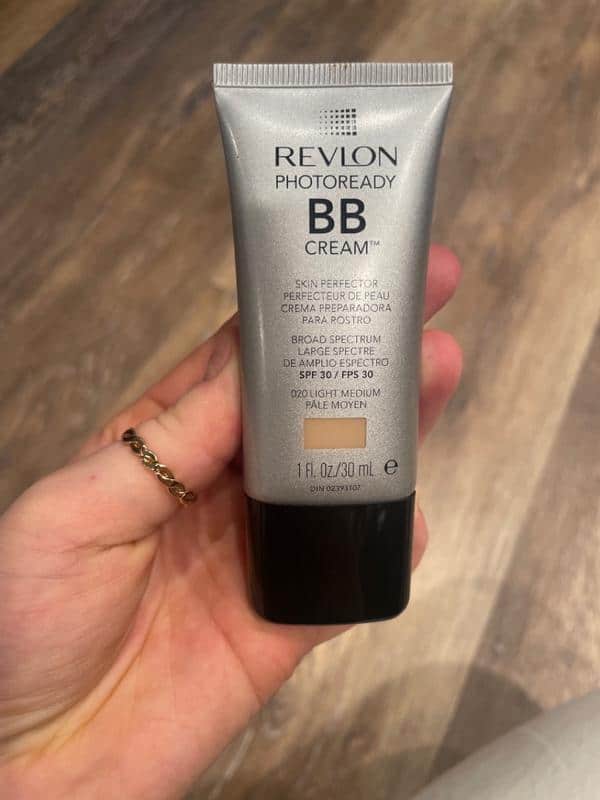 But when we say this, you realize that you may have to choose between either a pigmented cream for the base or a moisturizer for the hydration- not anymore. Pigmented creams usually mean foundations and aren't an option if you need makeup regularly. Revlon Bb cream is your solution.
Their BB cream formula is made to be almost feather-like on your skin, give you the right amount of coverage that won't look too much nor be low on pigment, and also focus on providing your skin with its much-needed nourishment. The consistency of the BB cream, as reports suggest, is very mousse-like, perfectly thick but not gel-like, not runny, and provides a more straightforward application. 
Sale
While this says a lot about how much users need to switch from using heavy makeup daily to this BB cream, we firmly believe that as a user, you should be completely aware of all the ingredients that go into the product. Whether it's worth the penny, whether it is just as the brand claims it to be, or whether there are any side effects you need to be aware of, users must be entirely informed about the product details, and to make this easier for you, we will review the product, and you can draw a conclusion on whether this product is for you or it isn't.
Key Ingredients
Glycerin
Glycerin, or Glycerol as it is called, is one of the most common names appearing in ingredient lists for skincare products. This is because glycerin's a colorless and odorless liquid, highly versatile and practical. It acts as a humectant, which in layman's terms, means that it draws moisture from the air and penetrates that into deeper layers of the skin.
This adds moisture and deeply hydrates. Glycerin not only helps but has extensive replenishing, cleaning, and nourishing properties and is antibacterial. It adds a protective layer and is non-comedogenic, meaning it won't clog pores.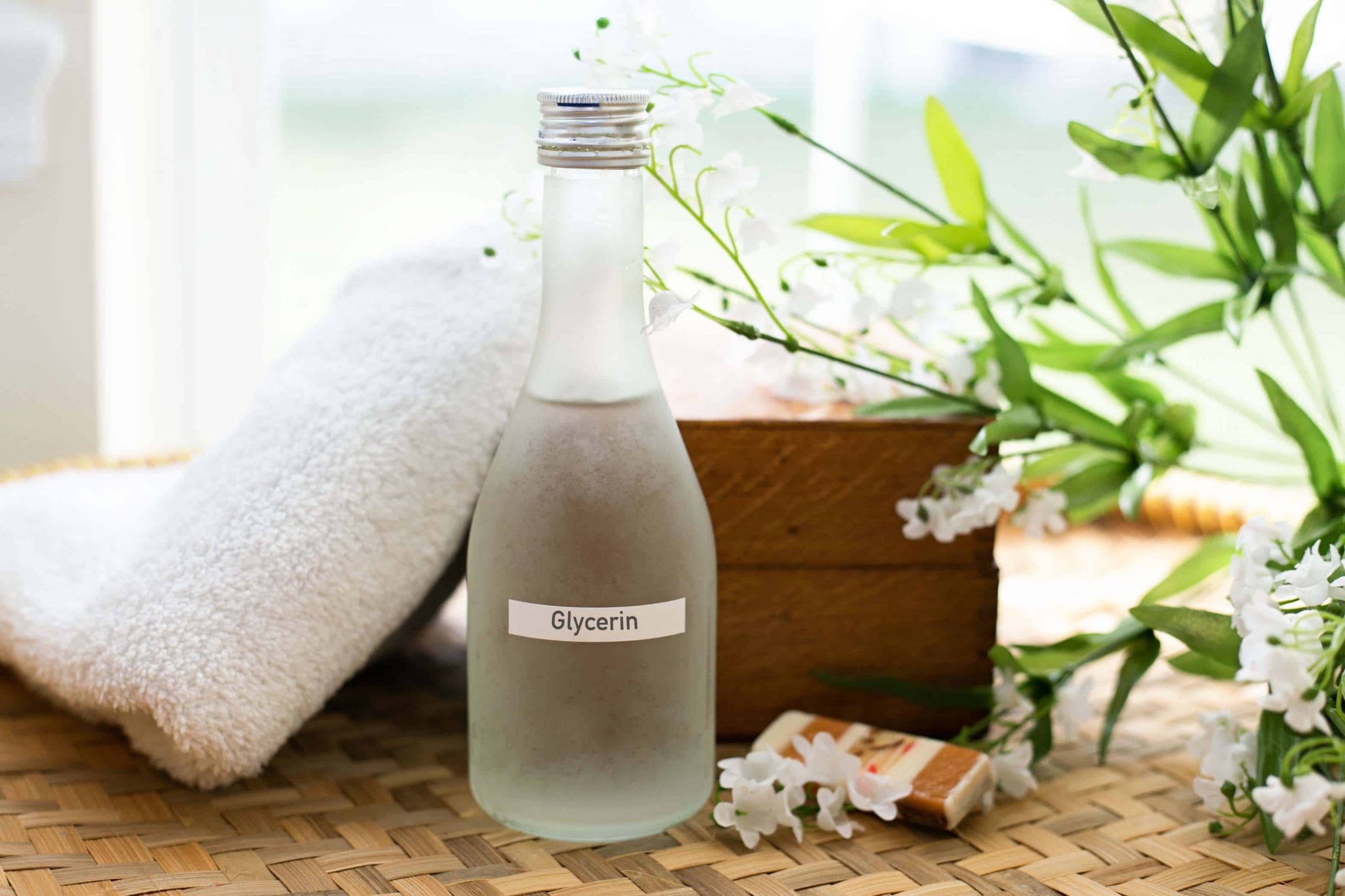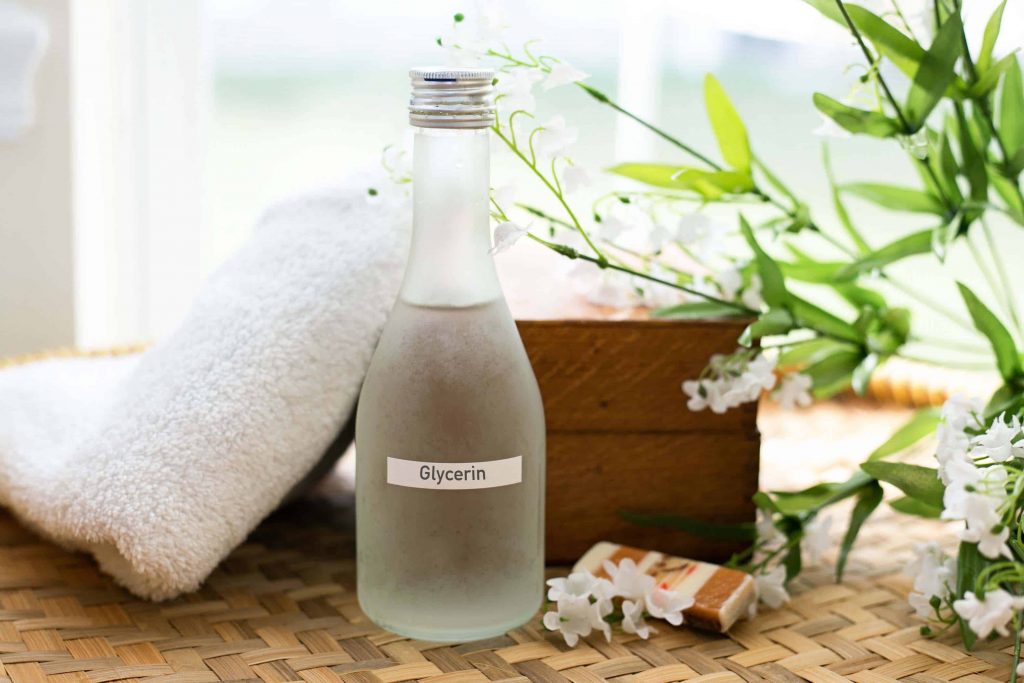 Dimethicone
Dimethicone is a synthetic ingredient that usually instills fear among users regarding breakouts and other side effects. However, that is not the case. Dimethicone is a gentle, effective moisturizer and hydrator for both the skin of the face as well as that of the body. Its effects are long-lasting and provide you with highly smooth skin. 
This ingredient is also prevalent in ointments for psoriasis and eczema since it smoothes and moisturizes skin prone to dryness, such as knees, elbows, palms, and feet. If we loosen out what dimethicone does for our skin, it creates a barrier that helps the skin retain moisture and not lose any moisture content. This barrier also helps to smooth out bumps and pores.
Stearic Acid
This is another name that is pretty common in the skincare and cosmetic industry. The reason for this is that Stearic Acid is an excellent emollient and an emulsifier. Along with these two qualities, it is also highly efficient in hydrating the skin and acting as a lubricant which helps soften the skin and maintain a natural glow. It is also a great binder; its binding qualities help keep the other ingredients together without falling apart. 
Some natural ingredients like coconut oil and shea butter contain stearic acid content. It has natural moisturizing and anti-inflammatory properties, meaning it will help maintain your skin against any discomfort that may cause a burning or an itching sensation. However, this ingredient is rated relatively low on the non-comedogenic scale, indicating that it may clog pores to a certain degree.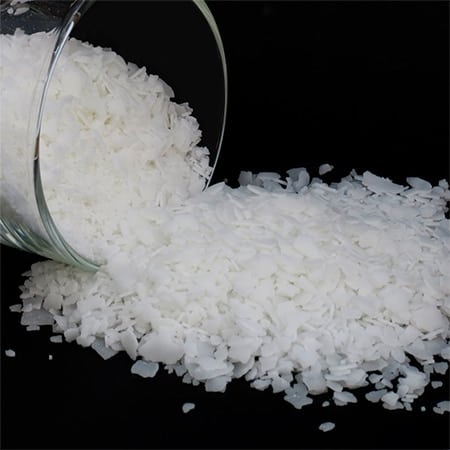 Titanium Dioxide
Titanium Dioxide is used in the skincare industry, mainly in sunscreens and other powder-based products. Titanium Dioxide is an ingredient primarily used in sunscreens due to its ability to be used for regular use and be applied for prolonged periods. It's a white, odorless powder that has been extensively blessed with the ability to filter out UV rays, provide an opaque effect and make up any pigmented ingredient. 
However, as unique as the properties of Titanium dioxide are, it has some drawbacks. A few studies show that titanium dioxide can permeate intact and damaged skin. This may lead to irritation in your eyes and skin and, if inhaled, cause slight coughing, phlegm, and a sensation of asphyxiation. This is mainly added to products because it effectively hides blemishes and gives your face a radiant glow.
Sorbitan
Sorbitan or sorbitan stearate is extensively used as an emulsifier in makeup products to enhance the texture and the appearance of your skin. It helps thicken and provide specific stability to the formulation while posing as a dispersing agent. Sorbitan is extracted from a type of sugar and is a gentle fatty acid for stearic acid.
The Cosmetic Drug Review approved Sorbitan to be added to makeup and deemed it entirely safe for its use on the skin. Sorbitan usually has no scent but can impart a particular fragrance if used in highly concentrated quantities. It comes in a light cream to tan color and can be shaped in beads, cream, flakes, or hard waxy ointments. It acts as a binder between both materials that help stabilize oil while being water-soluble.
Benefits and Drawbacks
Benefits
The lightweight texture of the skin

Provides a sheer coverage with fantastic blending properties 

Velvety dewy finish for everyday use

It contains SPF 30 and hydrates

Available in 3 shades and glows in photographs 

Doesn't clog pores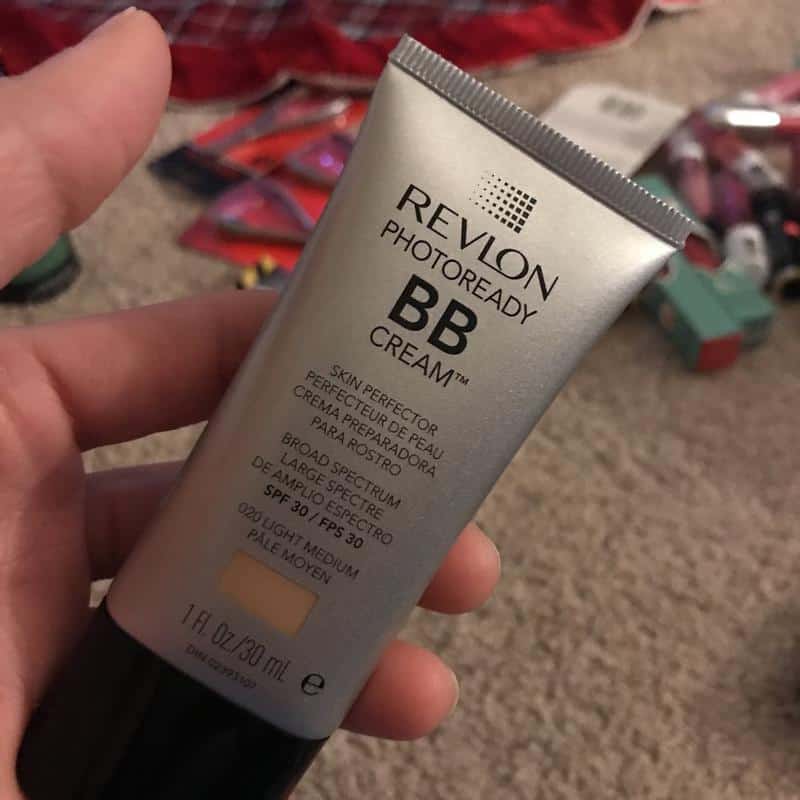 Drawbacks
Isn't Long-Lasting

It may cause slight skin irritation 

Doesn't cover blemishes as claimed

Some ingredients may cause acne

Slightly overpriced compared to other brands of BB creams.
Other Revlon Products
Revlon Kohl Kajal
You now know what will be your new go-to for those bold, significant, and dramatic eyes- The Revlon Kohl Kajal. At an affordable price, Revlon provides you with the most intensely pigmented kohl stick enveloped inside a wooden pencil structure.
Just as simple as the product looks, the application is just as easy too. You must take the pencil and line it on your upper and lower waterline. You're all set to go. The product is highly pigmented, doesn't spread, and doesn't suck the moisture out of your eyes. And to help you make a decision, let me tell you it comes with a sharpener. Who doesn't like a freebie with a pocket-friendly product?
Revlon Touch and Glow Moisturising Powder 
Revlon launched this moisturizing pressed powder or a compact in their Touch and Glow collection. It can directly go on your skin, or you can also have a base applied beforehand. It's supposed to smoothen and even out your blemishes and make the skin appear silky, and avoid patchy makeup.
Even when you're out on an important meeting with absolutely no makeup, you can excuse yourself to "powder your nose" quite literally and have a much more even skin texture when you step out. However, it's important to note that this powder lasts four to five hours. It comes in four shades which you can decide based on your skin tone.
User Reviews | Revlon BB cream Before and After
The users had a varied experiences in terms of the usage and the effects of the Revlon BB cream. Reflecting on all their positives and negatives according to their personal experiences with the cream, the five-star reviews are almost 66%. Some users seemed unsure of whether they may recommend it further or not. Adding on that, their 3-star reviews were nearly 8%. While some users seemed to be highly dissatisfied with the product and rated it an abysmal one star, they were almost 4%.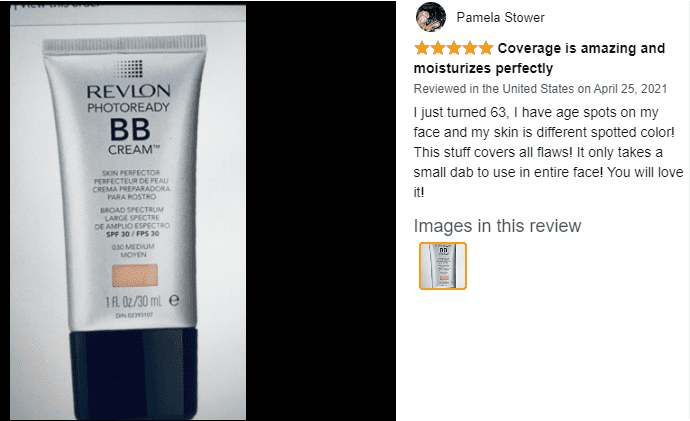 Expressing extreme satisfaction with the product, a user named 'Brenda L' said, "Have been unable to locate this in stores and thought that it might have been discontinued. Hence I was super delighted to find it on Amazon (obviously). I have been using this product for almost years and have zero complaints. Nice, lightweight makeup that does not flake off or look pasty. Blends nicely with my exact skin color."
A few users shared their mediocre experience with the Revlon BB cream. They added, "I've used this quite a few times. Last time, and multiple times before that, it seemed to separate even after shaking hard as directed. Came out as foundation and oil," says 'Au pair expert.' Another user reflected on their experience, going by the name 'LMH1917' said, "This is what I would call a pseudo foundation.
At least, that's what it played out like for me. I am an older woman, and foundations aren't for women of years like me. They tend to set in the lines and wrinkles, which seem to peel on my face. Perhaps I may be using too much of it? I'm pretty sure it's a good product. It may have just not worked for me."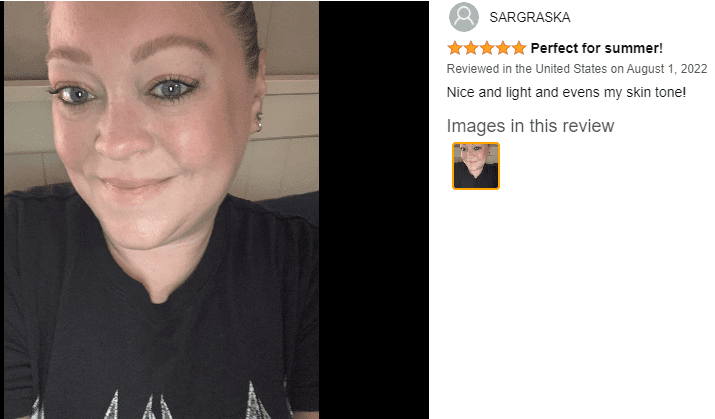 Another user who is utterly disappointed with how the product interacted with their skin added, "Does not cover or moisturize as the claims described. I ordered the lightest color as I am a wheatish woman, but it's still way too dark for my complexion". 'Nicole Garcia' added, "This is extremely gross! It went on like an oil, the consistency was runny, and the texture was greasy. I bought the product from a store, which was amazing. I'm guessing I have been delivered an old expired product or something went horribly wrong in making this product."
Frequently Asked Questions | Revlon BB Cream Review
Is BB cream better than foundations?
Definitely, but both have their pros and cons. When you apply for a foundation, it provides you maximum coverage without contributing to skincare. However, BB creams have skincare built-in, and your skin glows while hydrating inside. The coverage in BB creams is comparatively less.
How to use Revlon BB cream?
BB creams are straightforward to use, especially the Revlon BB cream. Just squeeze a pea-sized amount on your palm, put little dots with your finger all over your face, and some on your neck. The next step is blend, blend, blend. And you're all ready. It can be applied over a base or directly onto the skin too. Either way, you are bound to get your desired results.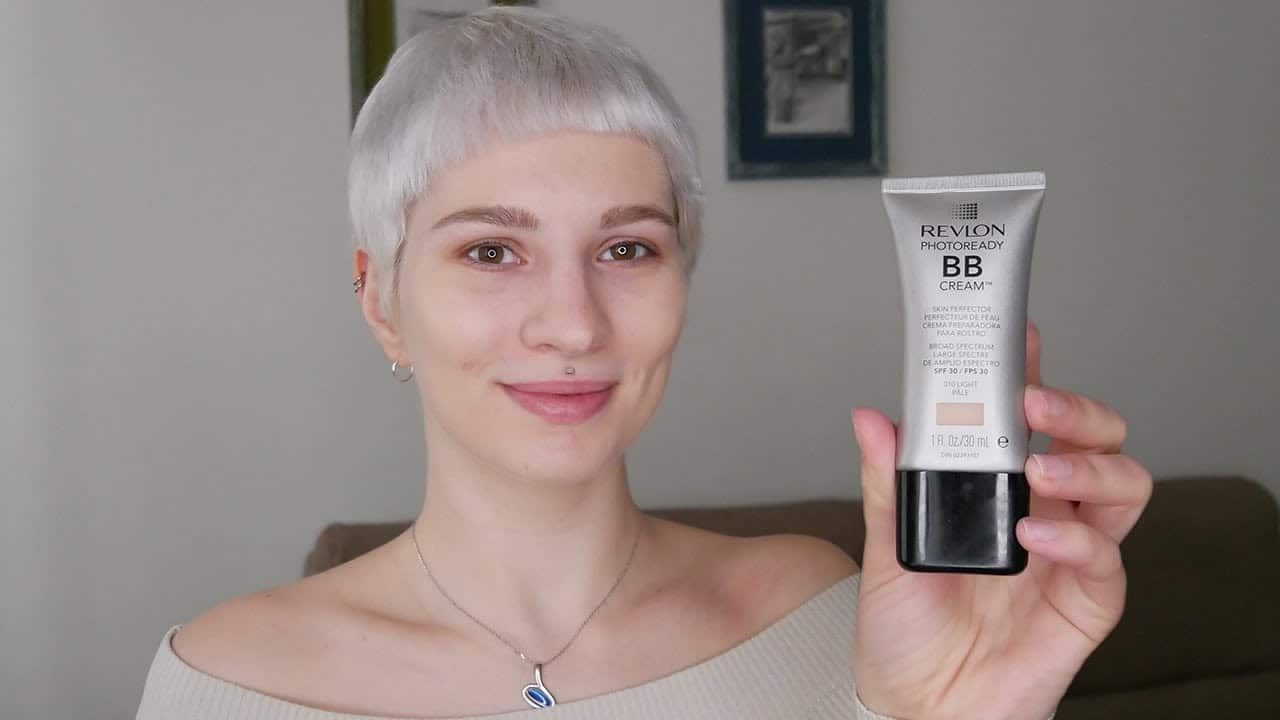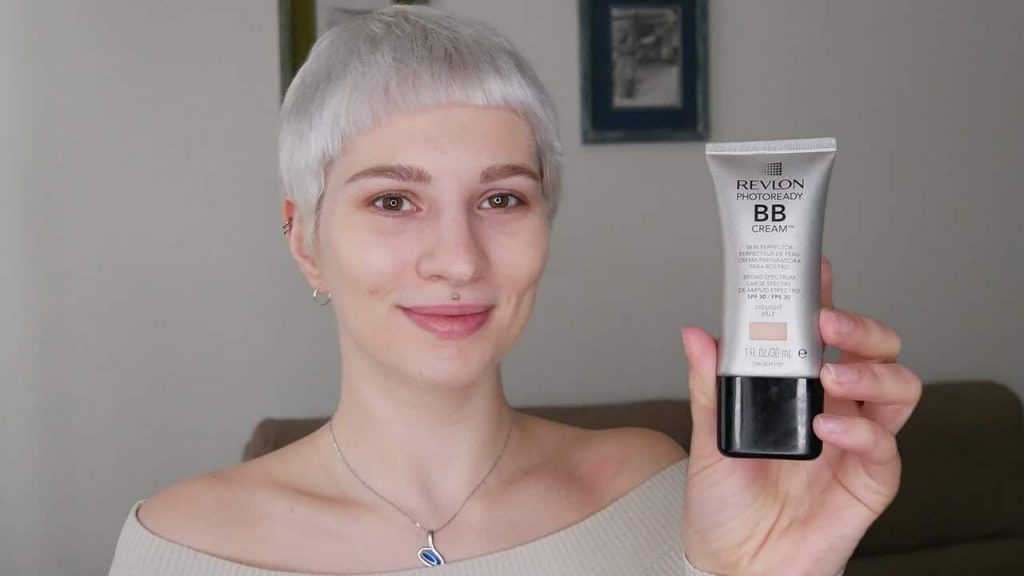 What products are to be used after the application of BB cream?
You can directly apply a pressed powder or a compact, and that should be it. If you have any blemishes that you need to have covered, you can always go back in with some concealer and thorough blending. After the base, you can apply your other products like blush, lip products, eye makeup, lashes, etc.
Is BB cream a foundation or a moisturizer?
Both that's the positive of going for a BB cream in the true sense. If we translate, BB creams are pigmented moisturizers that even out your skin without ripping it off any necessary moisture or hydration.
Final Thoughts
This product can be a perfect companion for your regular work days, wherein you don't want to have full coverage makeup done but also need to look put together. You must take note of all the side effects and probable consequences after using the BB cream before you add that to your daily makeup kit.
If it works amazingly well for you, you can compensate for the dryness and irritation by adding products with anti-inflammatory and moisturizing properties. However, don't entirely rely on a review. Make sure you try it for yourself before you pass a verdict. Hope our Revlon BB Cream review helped you in some way. Remember that every product acts differently on every skin, but that shouldn't stop you from finding your perfect product.
I'm Sarah Abraham, the founder and co-author of Blushastic.com and a professional makeup artist. Beauty is more than just skin deep, and that's why I'm passionate about sharing my knowledge and experience to help people feel confident and beautiful on the inside and out.
Whether it's skincare, haircare, or fashion, my goal is to empower women to feel their best. With my expertise in the beauty industry, I strive to provide practical advice and tips that are accessible to everyone, regardless of their skill level or budget.