Let's talk about the essential parts of our lives when going out for parties or even an office meeting, the one thing that completely changes the vibe and gets you all set for a particular event; your makeup. There is a sea of choices when it comes to makeup brands, and we're only looking out for a specific type of makeup that suits our skin, meets our requirements and makes us look stunning. Well, as easy as these needs sound, it's equally hard to pinpoint a specific makeup brand that fulfills all these requirements and delivers.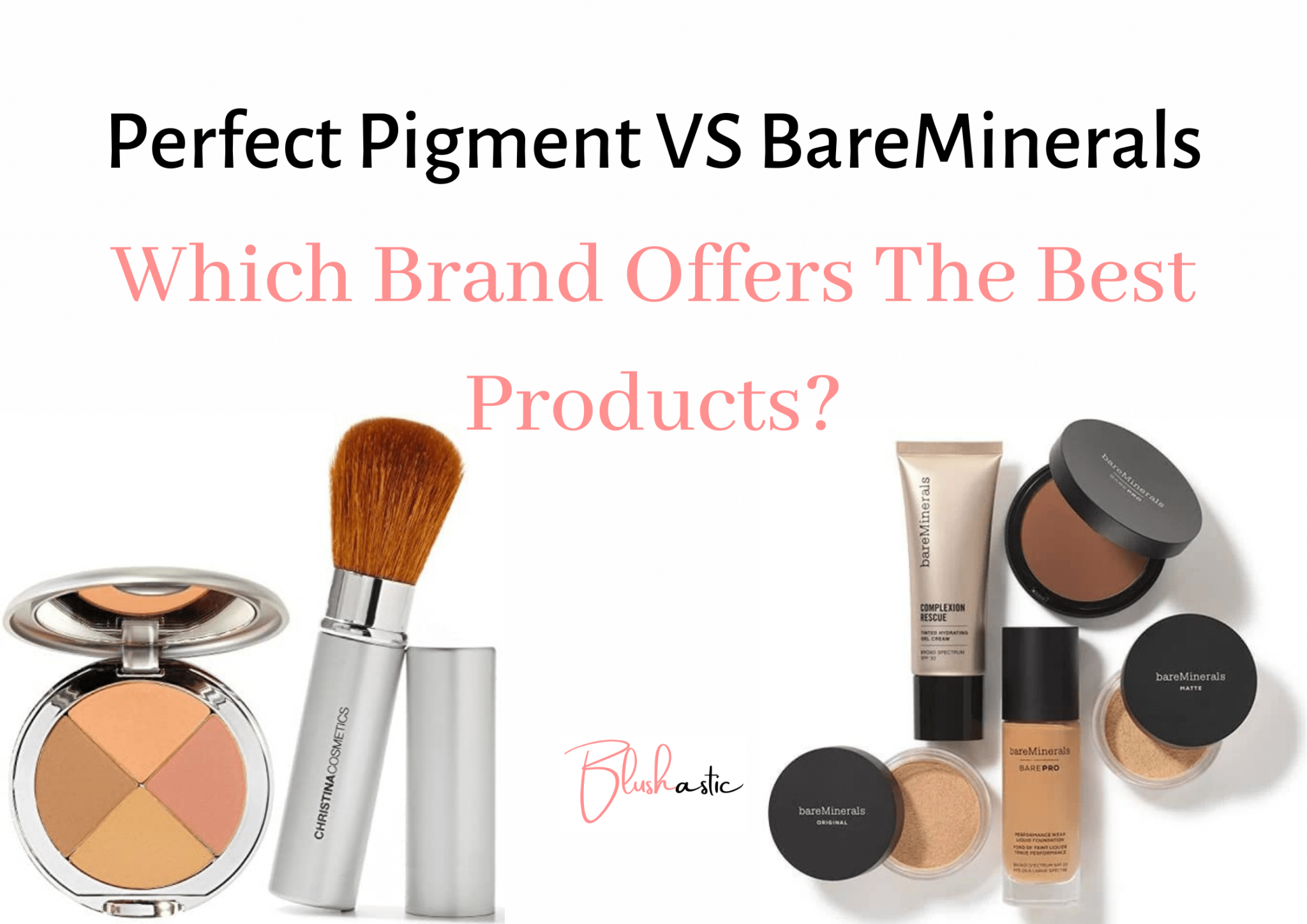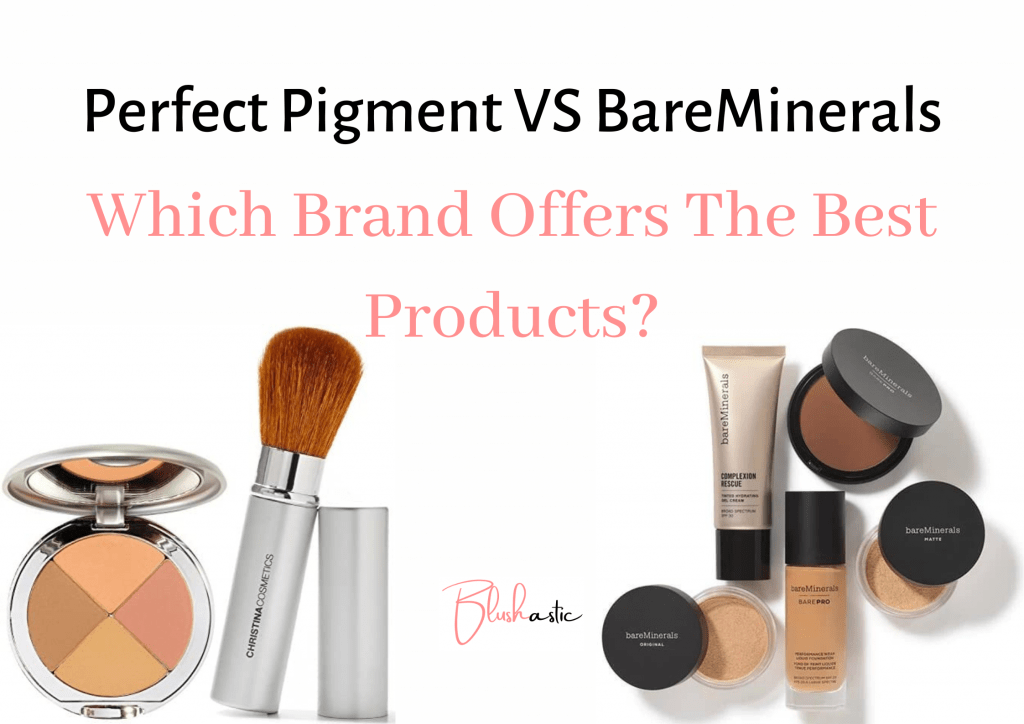 However, two makeup brands have recently set the tongues wagging- Bare Minerals and Perfect Pigment. So let's help you out and draw a comparison between these brands. Note their pros and cons, their shade availability, and the number of products they have presented to their clients so you can make a wise decision. We'll also consider the user reviews because that will provide the most insights. So, let the battle begin, Perfect Pigment VS BareMinerals.
Perfect Pigment VS BareMinerals | Comparing the Top Two Makeup Brand Choices
BareMinerals
This cosmetic brand was introduced to the world in 1995, and as you guessed, it took the industry by storm. Everyone was talking about the brand, trying their products, raging about its effects, and their Avante Garde quality. Once this became a well-known brand, they had to keep up their quality and range of widely used products while also keeping up with the ever-changing trends and the requirements of the customers and the industry. And as you know, they delivered. 
A lot of celebrities and dermatologists piled up immense amounts of appreciation for the brand and also constantly recommended their products. They have been launching new products every once in a while to catch up with their consumer demands, so you get quality and consistency, and the product is gentle on your pocket. Let us understand the brand and its products better to know whether they stand up to what we are looking for.
Product Range
You know how the trend goes; the more choices, the more the customers. Let's look at their product lineup.
BareMinerals Original Loose Powder Foundation
This product launched and immediately made up to their signature products range. This formula is a clean 5, ingredient, vegan, lightweight, and talc-free powder that minimizes pores gives your skin a radiant glow, and even looks all day long.
Prime Time Primers
The company launched a range of primers under its Prime Time collection. This collection features various requirements that consumers have, from primers; to original pore minimizing, daily protection, redness reduction, and hydration and glow. Your request, BareMinerals delivers.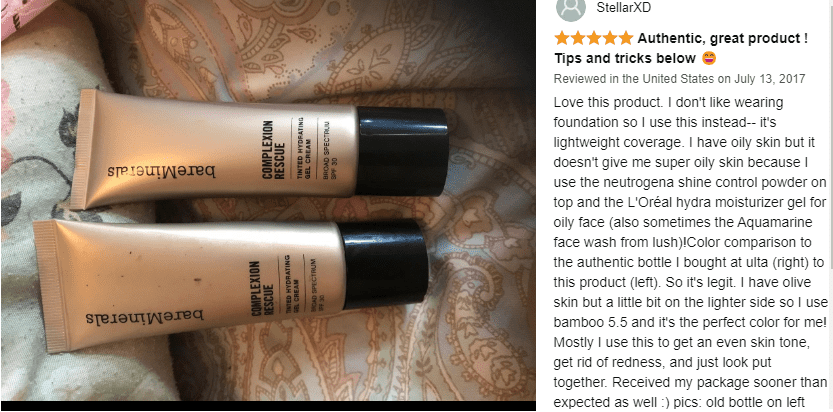 Skincare Lineup
Apart from their mucin-demanded makeup line, the second popular lineup is the one with skincare products. These range from Ageless Phyto Retinol Face Cream to eye cream and retinol night concentrate, all in the same collection. They also have Skin Longevity Long Life Herb Serum, Butter Drench Restorative Rich Cream, and Complexion Rescue Tinted Moisturiser with SPF 30.
Powdered Pigments
Well, under these, come to your other makeup essentials, be it bronzers, eyeshadows, or blush. BareMinerals has covered all your powdered product demands.
Foundations and Tints
No makeup is complete without their base- the foundation and concealer alongside the final touches- the lip pigments and mascaras. They have a range of shades and types to match all your requirements.
Convenience 
One fantastic thing about this brand is that they serve all the products you'll need, from the beginning of your skincare to the final touch of lipstick in your makeup. They have covered it all. However, we wondered why users prefer this particular brand over others, and the answer was evident to us as we browsed through their products. Good quality products with a range of shades are always sold in fairly decent amounts, but these had high sales for the reason of only being high-quality products.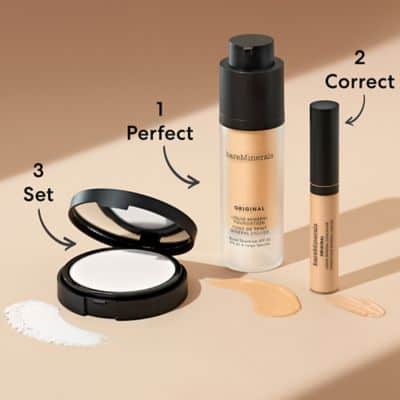 The reason was a good amount of experimentation; they launched the same product in various textures. They have concealers in both forms- powdered as well as cream. You are given options across the products and in a specific product category. Along with that, it's easily accessible on its brand website as well as on Amazon.
Results
The ingredients used in the products serve both purposes. While they give you the right amount of coverage and glow, they also provide ingredients rich in SPF, moisture, hydration, and anti-inflammatory properties. This ensures that your skin isn't damaged even in long-term use. The results shown by users have shown a significant difference before and after using the product, which is fantastic.
Safety and Side effects
Although most of the ingredients used in this product are safe and natural, it's necessary to note that not all products are so. Some products also feature a few synthetic ingredients that may affect the skin adversely. Some skin types have dryness and open pores, which may cause acne and other skin-related issues. To avoid all that, it's essential to note what product is suitable for your skin type and what isn't based on their ingredient list and, of course, the expiry date. Also, keep the product out of your eyes; in case of contact, thoroughly rinse with water.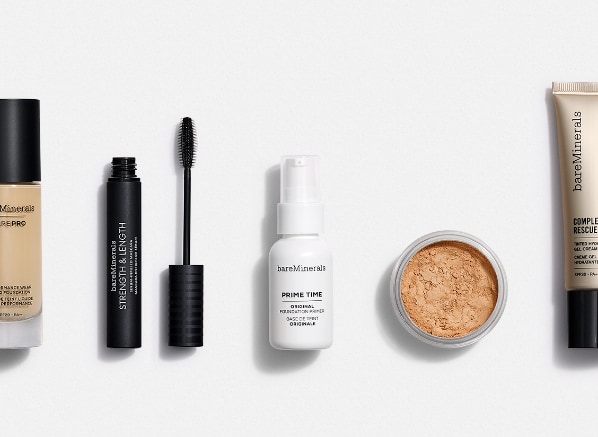 Let's talk about the side effects that some people have observed, which include mild rashes and irritation. If the irritation and the redness around the rashes persist, kindly visit your doctor and immediately stop using the product. Also, keep out of the reach of children.
Price Range
BareMinerals is slightly on the expensive side compared to most brands, significantly more expensive than drugstore brands. However, the products have shown an effect on most users and use high-quality ingredients. When you keep a note of all this, you realize that the price point isn't all that bad. Not just that, the products also come in sufficient quantities to last for a long time, ranging from 3-6 months. Based on all these aspects, the product is worthy of all the hype and the penny.
Pros and Cons
Pros
Natural Ingredients 

Non-irritating and Anti-inflammatory products

Natural SPF

Buildable Coverage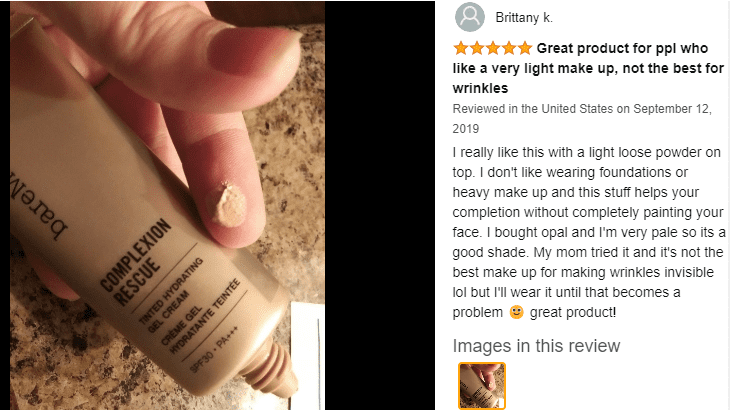 Cons
Some products may contain Nanoparticles

Pores could be clogged

Slightly higher price
Perfect Pigment By Christina Cosmetics
Now let's look at the second brand that instantly went viral after it was launched. It was that one product that absolutely everyone had to own; if they did not use it every day, they had to try it. This product, named the "Perfect Pigment" By Christina Cosmetics, is your entire makeup in a box. And when we say box, we don't mean a makeup kit or a vanity bag-like box. It's the size of your palm; it's your entire makeup put into a small compact. The consistency is slightly powdered and slightly creamy. 
Based on the color palette, this box comes with four shades, one light skin tone, one slightly darker, and the other darker than that. The fourth shade is somewhat pink/red compared to the others. It can be a foundation, bronzer, highlighter, contour, eye shadow, blush, and pressed powder. Are you awestruck? So were we when we went through this product and its usage. Let's understand whether it's a better choice than the BareMinerals.
Product Range
Christina Cosmetics started with just a single pressed powder range but extended its line further to various cosmetics to satisfy people's expectations and needs. Let's take a look at those products and understand whether this range has any substance to it.
Perfect Pigment Custom Compacts
The USP of Christina Cosmetics was selling and making a suitable product over just a fictional idea, this very product. Their very own, and the product that was Christina Cosmetics' claim to fame, their perfect pigment into compact powder with a brush. This product was widely sold and made into a trend by makeup influencers and gurus who gave this a shot and gave primarily positive reviews. It comes in a variety of shades that go for most skin colors.
Holiday Set Perfect Pigment Kits
Like their previous version of perfect pigment in pressed powder form, this is a more creamy liquid version that comes in little bottles for users to apply. Because it's a holiday set, it comes at a slightly lower price compared to the rest of the products that Christina Cosmetics offers.
Perfect Pigment Supermodel Mascara
Once you have a product that acts as a strong support, you venture into more variety of products and start creating without any fear of experimentation. The following product was their supermodel mascara; this is a long bottle with supremely pigmented black mascara gel.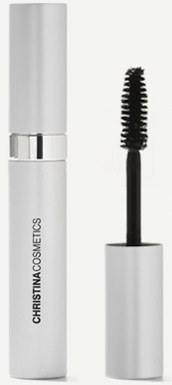 Perfect Pigment Concealers
The one problem that the Perfect Pigment cream and the powder version could not tackle was the need to have a pigmented product that could quickly even out any possibility of blemishes, scars, or acne marks. To solve their shortcomings, they presented their line of concealers that are available in a wide variety of shades.
Perfect Pigment Lip Glosses
One last touch that most of their products lacked was a lip tint. While their pink and red tints acted amazingly as a blush and an eyeshadow, they barely had enough pigment to add gloss and tint to your lips. Well, that is no longer a problem; you have a range of toffee, pink, red, and brown colored lip glosses by the same brand.
Convenience 
One thing we can completely agree with is that Christina Cosmetics hit the nail on the head regarding convenience. The idea of adding your entire makeup kit in one little makeup compact was to tackle the hassle of carrying a set of products and working with different products to achieve a specific look. They understood the client's demands perfectly, and that spending immense amounts of money on other products with similar formulae and slightly different compositions was unnecessary.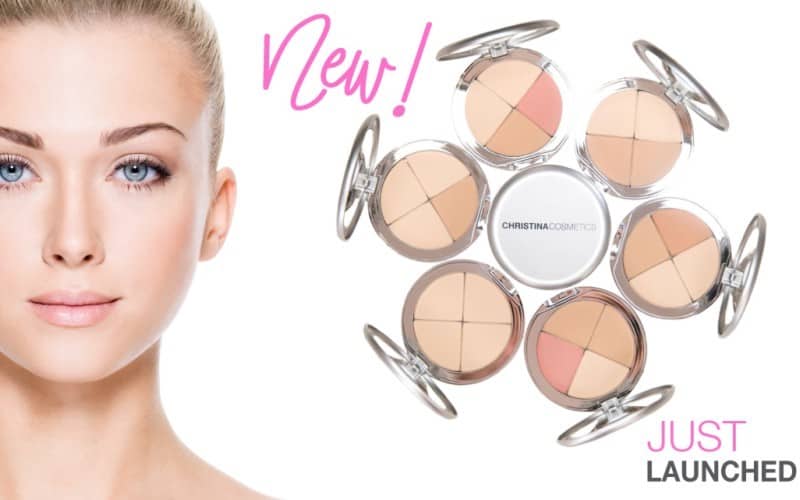 That's exactly what they worked on when they came up with these products in the Perfect Pigment range. The availability also facilitated convenience. The product is available on the website of Christina Cosmetics, Flipkart, Amazon, and other makeup merchants. The application of the product is extremely easy as well; the only thing the users need to ace is their blending skills because, apart from that, all you have to do is dip your brush in the product and dab it on your skin.
Results 
The results are decent with this product. It serves the purpose it was made for; it adds pigment to your face. It evens out most of your blemishes and adds a powdered matte look on top to sum it all up. However, the contents in the product don't add any moisture or nourishment to your skin like BareMinerals. It needs external creams, ointments, and sources to hydrate and moisturize the skin thoroughly.
Safety and Side Effects
As previously mentioned, you must always be entirely sure of the ingredients to build a particular product. The components may not suit your skin and can cause irritation or discomfort. You also have to note that the hygiene of a specific product depends not only on the usage but also the storage. You must store your product in a dry area away from direct sunlight. Make sure to wash the brushes regularly to avoid any skin damage due to the brush's bacterial build-up.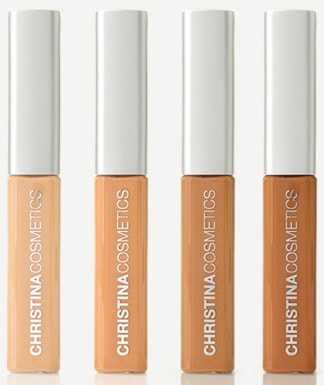 Also, keep an eye out for expired products and throw them in the bin right away, do not let any expired product get in contact with your skin. We are not done here; users report dryness after using the product, so be thorough with your moisturizer and apply a generous amount.
Price Range
Christina Cosmetics products from the Perfect Pigment range are slightly expensive compared to other pressed powder and cream products. But it is necessary to bear in mind that the benefits and features Christina Cosmetics provides their consumers are way more than any other brand. It acts as all your makeup kit products and is a one-time investment. 
Pros
Variety of options

Infused Shea Butter for nourishment

Comparatively Affordable

It saves space 

Easy application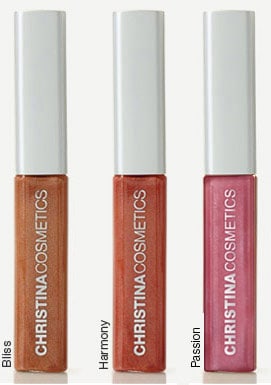 Cons
Brush sold separately

Details of ingredients aren't mentioned

It may cause slight itchiness and irritation

Dries out skin
Customer Feedback | Perfect Pigment VS BareMinerals
Let's start with Christina Cosmetics and their Perfect Pigment line, while their reviews ranged from 52% five-star reviews and almost 18% one-star reviews. A user who goes by the sunstarsky added, "This compact is perfect. Legit, anyone can use it; it gives just the perfect amount of coverage; you only take a brush (and you don't need their huge one), any wide enough makeup brush, swipe on clockwise for the first few times, and apply all over."
Another user going by the username 'jillonhill' added," The color is fantastic for my skin tone, but because it is a powder, it shows off each one of my wrinkles. Let's say it almost magnifies my wrinkles. I think I am on the lookout for more cream-based makeup for wrinkle control."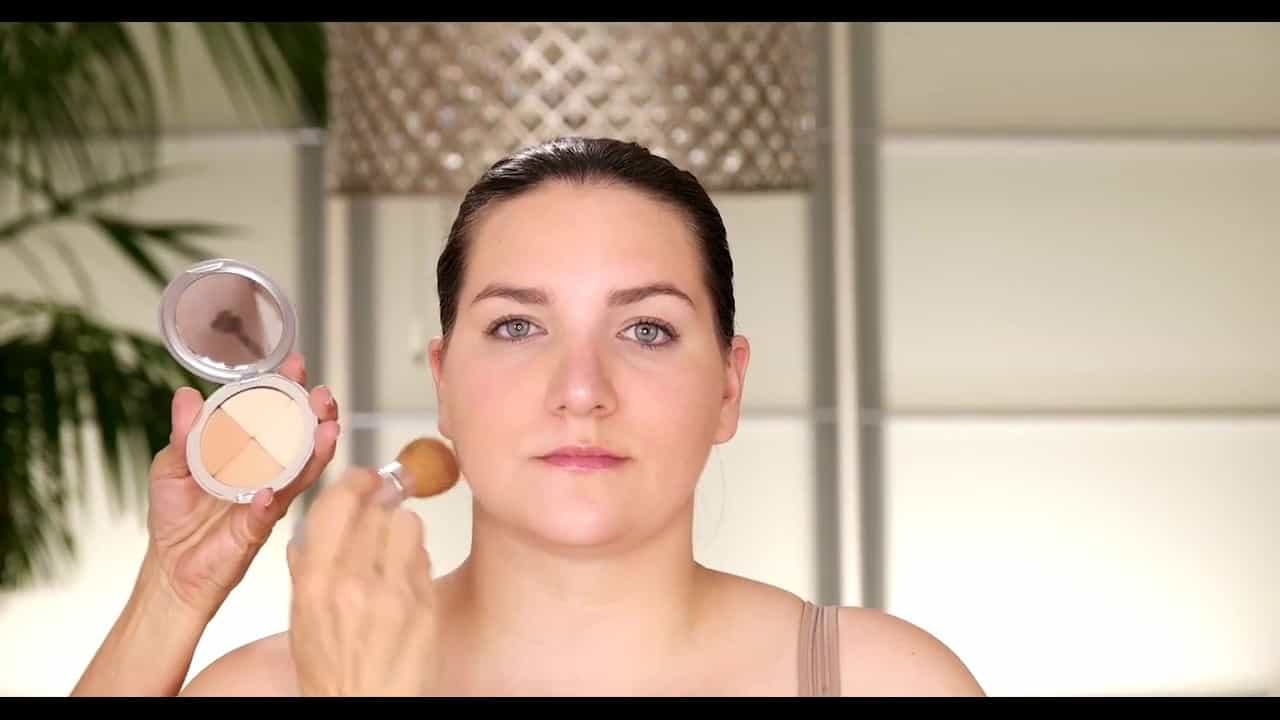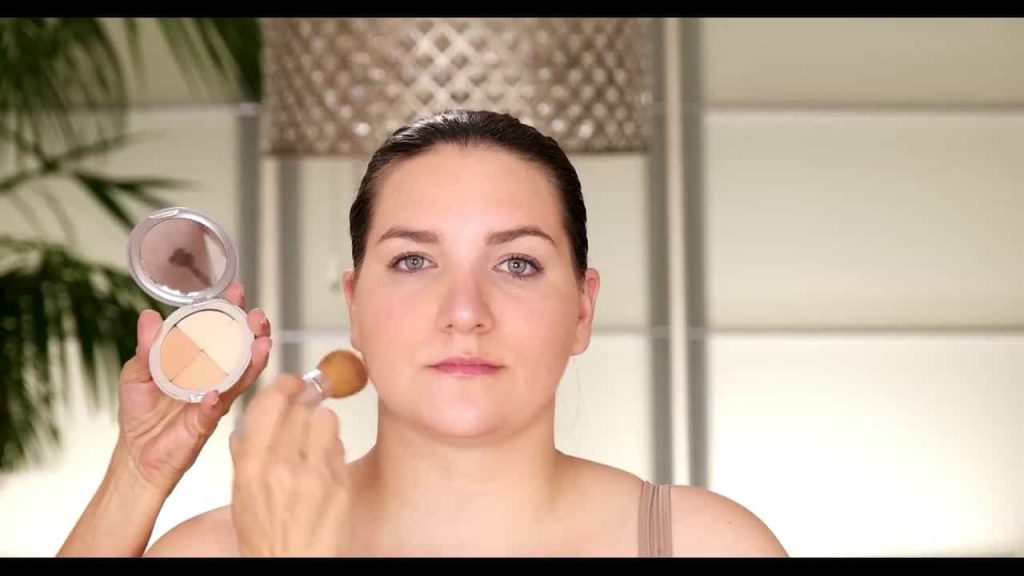 Next, let's understand the reviews for BareMinerals. With almost 20% higher five-star ratings than the Perfect Pigment, this has 71% five-star and 23% one-star reviews. "Bare minerals is the only tinted moisturizer I can use. I suffer from rosacea, and let me tell you that this is the only product that does not aggravate my condition. And the tinted moisturizers cover the redness and spots well.
Super grateful to this company. Thank you," said Mr. Wheeler, a five-star reviewed consumer. Another customer named 'Elenkas' added, "I've always loved this brand and have been a loyal consumer. But now is the time to move on. I have chosen Laura Mercier after hearing such good things."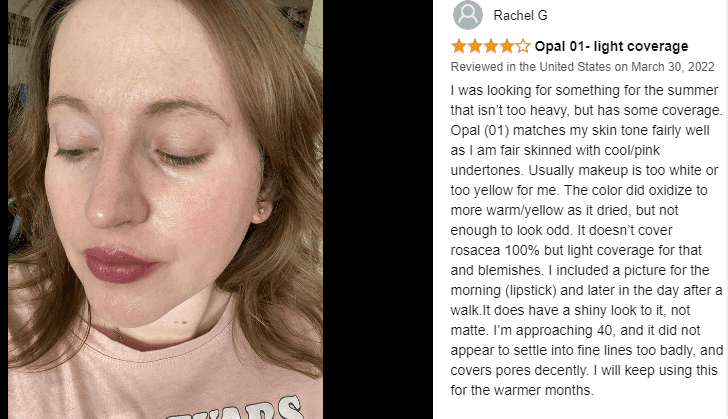 Both the brands had an almost similar amount of good and bad reviews. However, BareMinerals had more complaints about their products being out of stock, while Perfect Pigment complained about their itchiness, dryness, and skin irritation is caused.
Final Words 
We took a good look at both products and understood the difference between the two. When deciding which product would be most suitable for you, it's essential to note that every product, even every ingredient, behaves differently with a different skin. While one individual may see terrific results after using a particular product, another might experience little to no difference. 
Some may even observe slight discomfort and irritation. Hence based on your experience with products and understanding your requirements for certain products, make an informed decision about which product to invest in. Hope the Perfect Pigment VS BareMinerals comparison helped all of our beauty aficionados!
Marilyn's deep interest in fashion, beauty, and lifestyle has led her to pursue a fulfilling career as a freelance writer and blogger. With her bachelor's degree in fashion design from the Fashion Institute of Technology, she has developed a keen eye for style and trends, making her well-equipped to offer valuable insights into the latest fashion and beauty trends.