Do you also seek your lash line to be fuller and luscious? Lavish lashes make our eyes speak louder in a gaze. For the ones with thin and short eyelashes, our last resort to growing naturally dense lashes is via lash serum. They are splendidly great at their job. But the beauty market is full of "self-claimed" lash growth masters where it's hard to find the real, effective ones.
NeuLash and Latisse are top-tier lash serums with a massive user base and potent formulations. Still, there arises the unavoidable question. Which is the superior one? To get the complete answer, hang tight till the end of our NeuLash VS Latisse battle, where we compare their brands, packaging, ingredients, side effects, and more.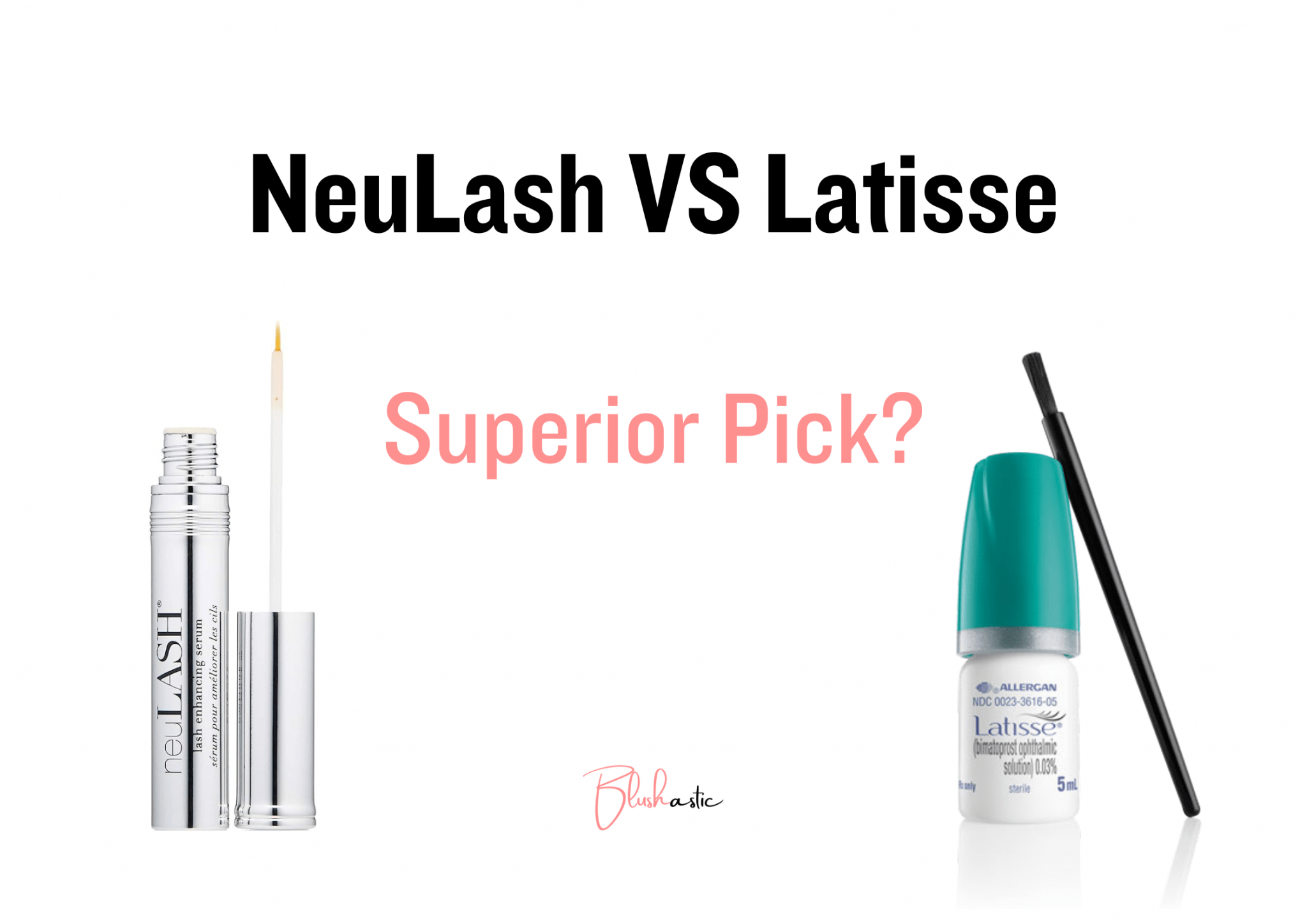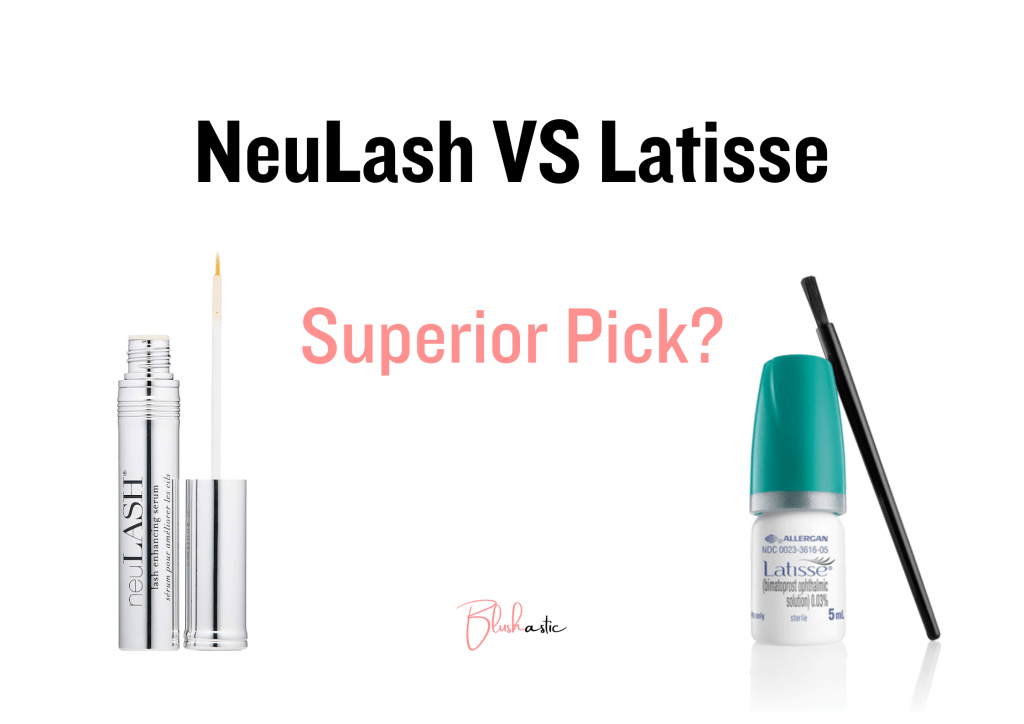 The lash serums have more to them than just the ads of bushy lashes all over their packaging and websites. See their actual picture and know the better of the two in this article.
NeuLash VS Latisse | The Better Pick?
NeuLash and Latisse are renowned lash serums in the beauty market. I was looking for a serum that would bring back volume to my bare lash line after the peak of my hypothyroidism last summer. I lost numerous lashes due to my thyroid disorder. And what better than to try any of the two serums to grow back my lashes? So I went ahead with NeuLash as the latter is prescription-based. As I share my experience with it sometime later here, see the comparison of the two brands.
Clash of Brands
Skin Research Laboratories launched itself in 1992 and is the brand behind the product NeuLash. It manufactures its makeup and skin products in the US. Mainly, they relate to the brow, lash, hair, and a few makeup essentials. Suppose the product or its results dissatisfied you. In that case, you can take advantage of their return policy for a refund on their products within 180 days. The company doesn't test its product on animals; hence, it is cruelty-free.
Skin Research Laboratories neuLASH Lash Enhancing Serum
Benefits beyond conditioning. neuLASH is fortified with Active Eyelash Technology to dramatically improve the appearance of eyelashes in just 30 days.
Dramatically improves the appearance of weak lashes in just 30 days.
Apply nightly to the base of the upper eyelashes. Continue using to maintain your lashes.
Country Of Origin: United States
Latisse uses bimatoprost ophthalmic solution 0.03% and is the first FDA-approved treatment to grow lashes for people with sparse, short, and brittle lashes. Allergan Aesthetics owns several cosmetics brands relating to "Facial Aesthetics" and "Body Contouring," and Latisse is one of them. You can get Latisse only with a prescription. It is tough to return the product as retailers rarely accept returns of prescription products. Though Latisse isn't cruelty-free, it is still a favorite lash serum option for many.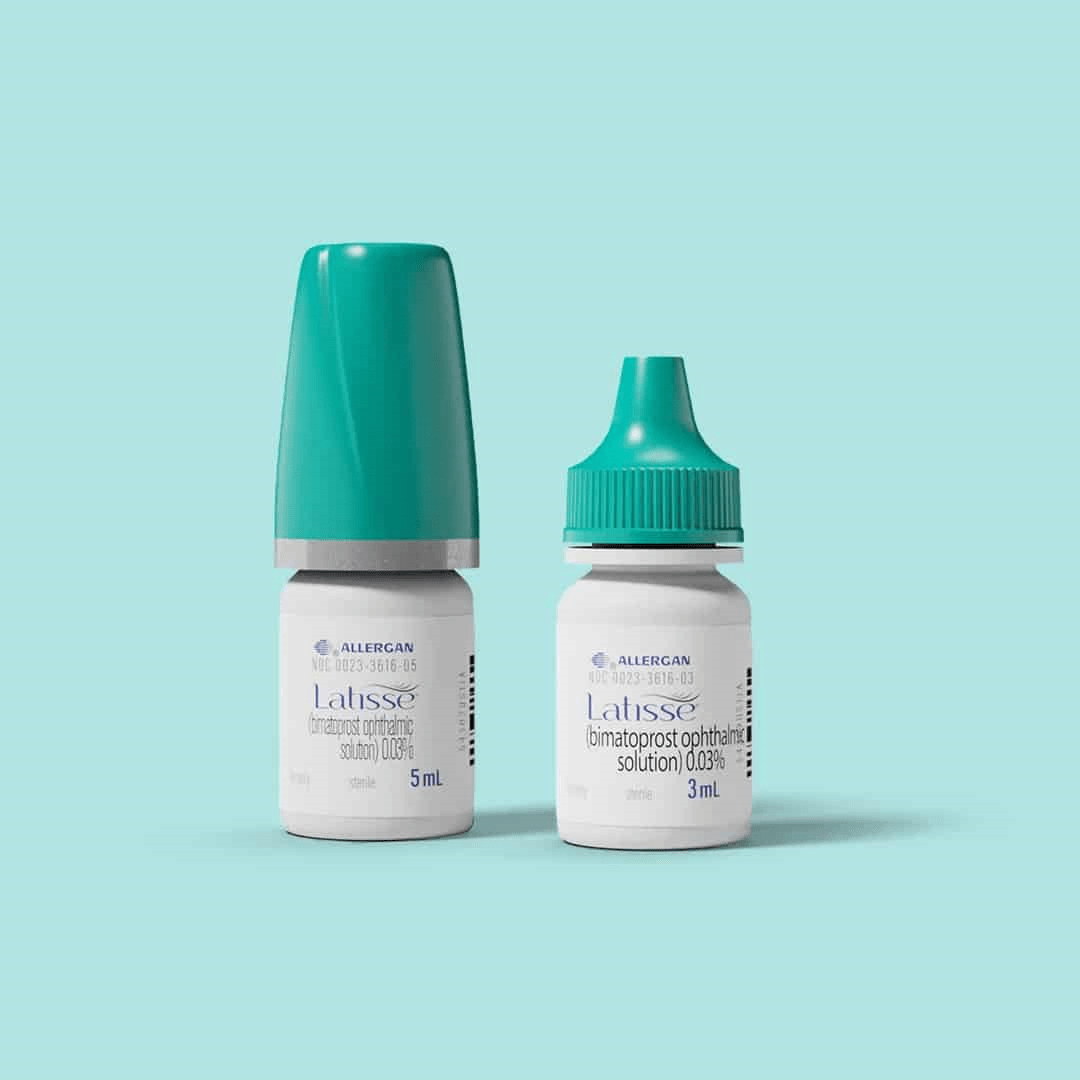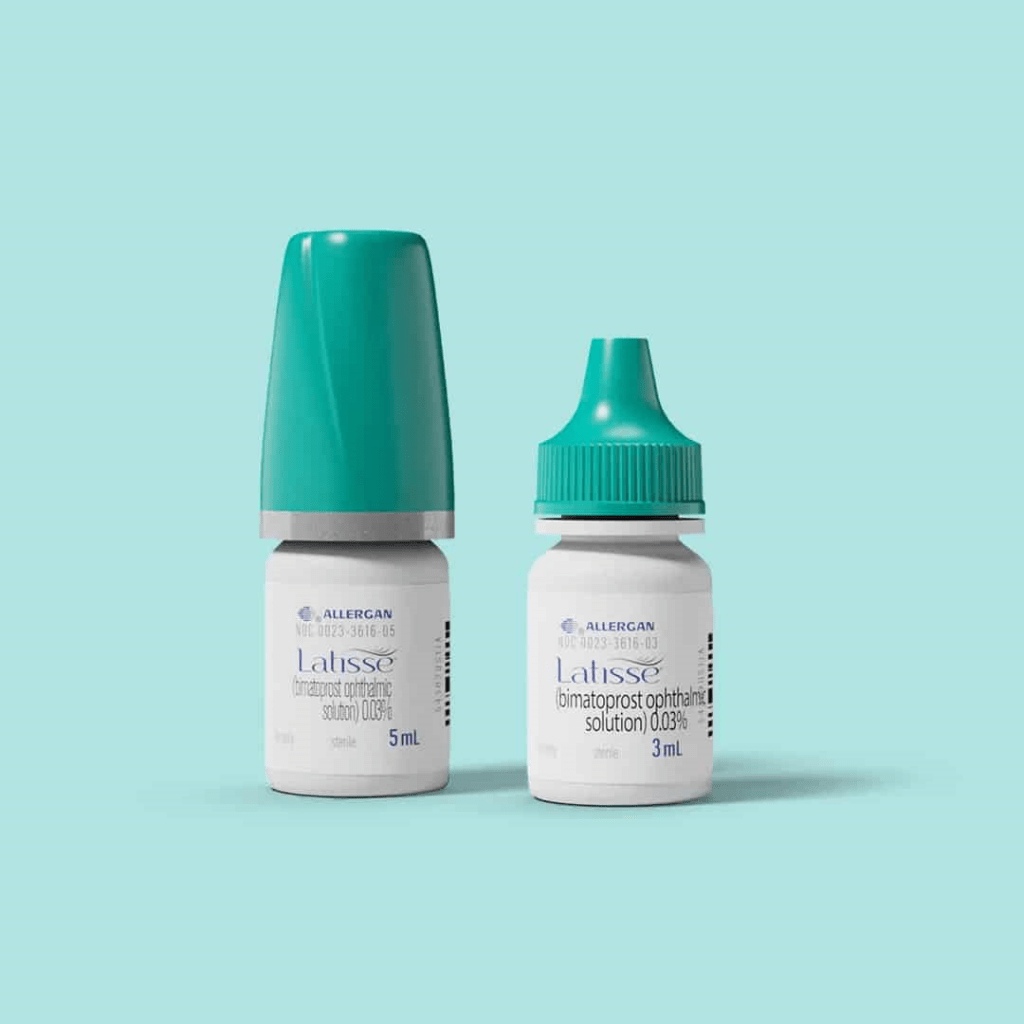 In 2011, NeuLash, alongside a few other brands, were under the target of the FDA due to their misleading information about the product's safety. But Latisse has been FDA-approved since 2008, which guarantees safe use. Still, the product details suggest not using the product if you are allergic to its ingredients.
Cover & Packaging
NeuLash Lash Enhancing Serum comes in an elegant blue cover box containing a 3.2 ml transparent bottle with a mirror-like cap. The applicator has a fine white-colored tip that looks quite chic. You can use it with lash extensions too. For any query, their contact mail, [email protected], is always open to address you.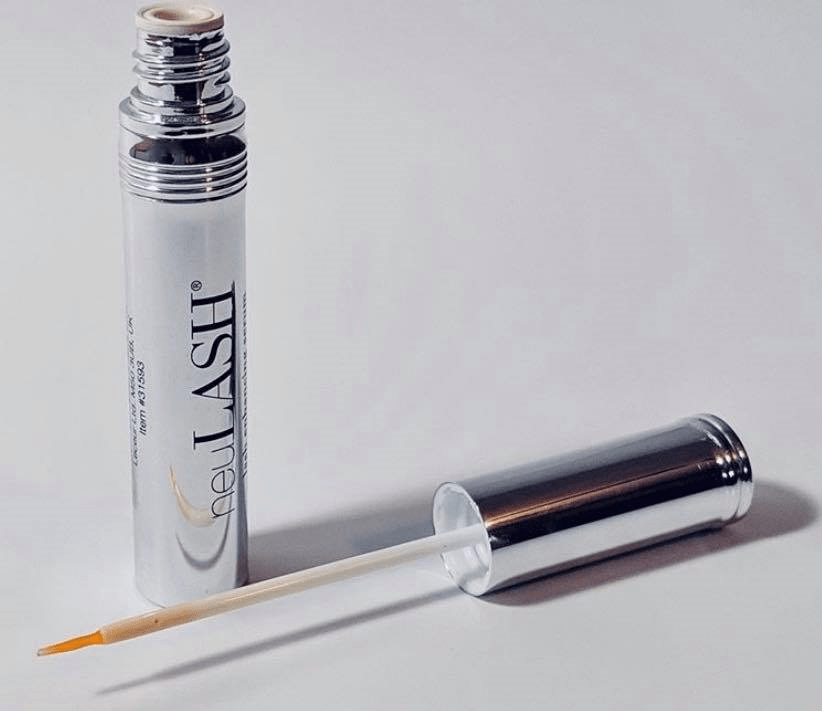 Latisse comes in a blue and white bottle in varying sizes. The 60 black sterile applicators don't have a fine tip like NeuLash. You can use the original 3 ml bottle for a month, and the 5 ml bottle comes with 140 applicators for a suggested 1o weeks of use.
Clinical Trials
NeuLash
The brand held an independent testing facility on 102 subjects for 56 days, wherein some exciting facts about the results came out. The consumer study found that 88% of subjects claimed that their lashes appeared more robust, and 86% reported that their lashes became fuller, thicker, longer, and more powerful.
Latisse
The performance of Latisse witnessed 137 patients using it nightly for 16 weeks. Out of which, 107 patients (78%) noticed a significant increase in overall eyelash eminence, including fullness, length, and darkness. Lashes grew 106% fuller in 136 patients, 25% longer in 136 subjects, and 18% darker in 135 Latisse patients. The study also highlighted the background of the patients, wherein 91% of the 134 women were 35 years or older, and 61.9% had light eyes.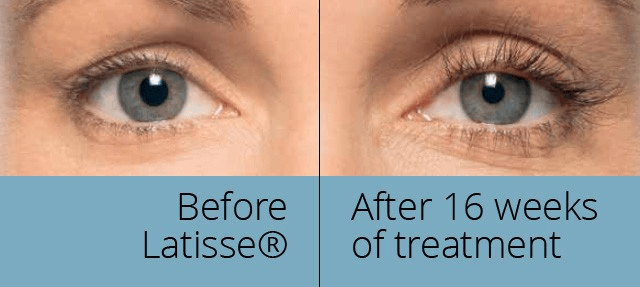 We will see in a while if the success of the clinical trials of NeuLash and Latisse transfers to real-life customers or if the case is different.
Usage Directions
Now the steps to follow in both lash serums are different. And so apply according to the correct sequence that I share here.
How to use NeuLash?
Cleanse your face to get rid of dirt and makeup debris.
Apply this lash serum only once a day.
Dip the applicator once and swipe along the upper lash line (base of the eyelashes).
Repeat the same process on the other eye too.
Let the serum dry for three minutes.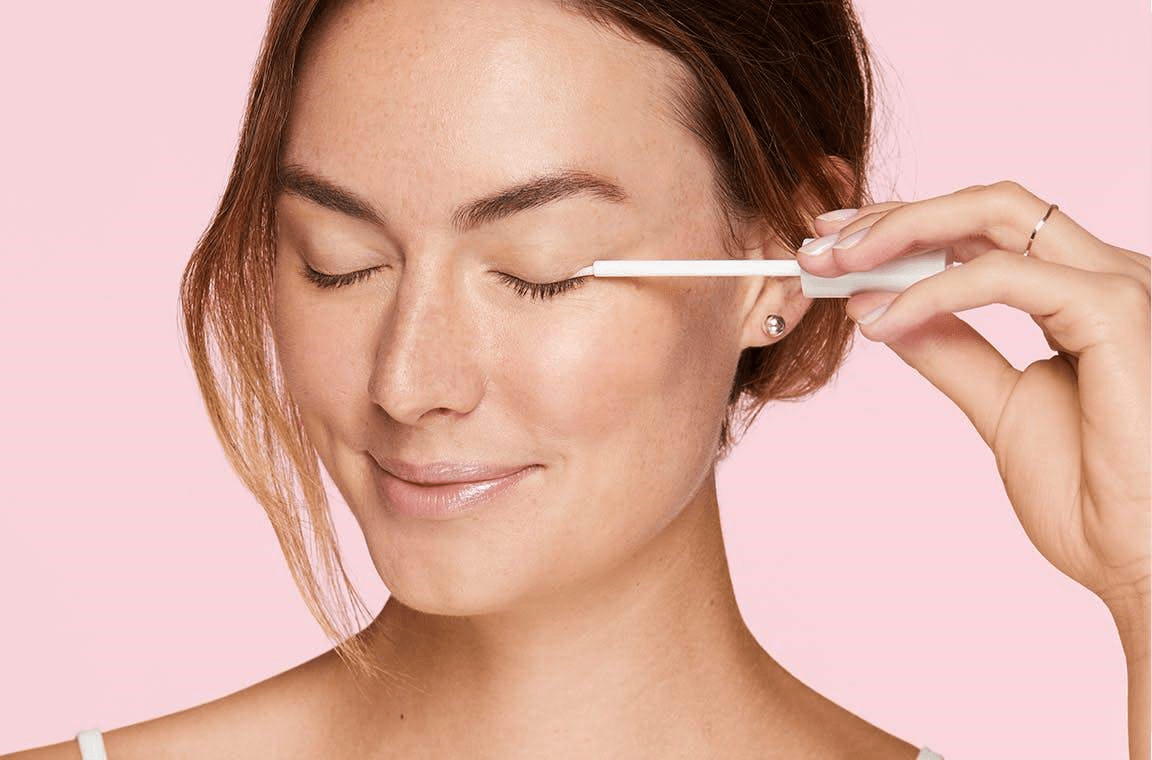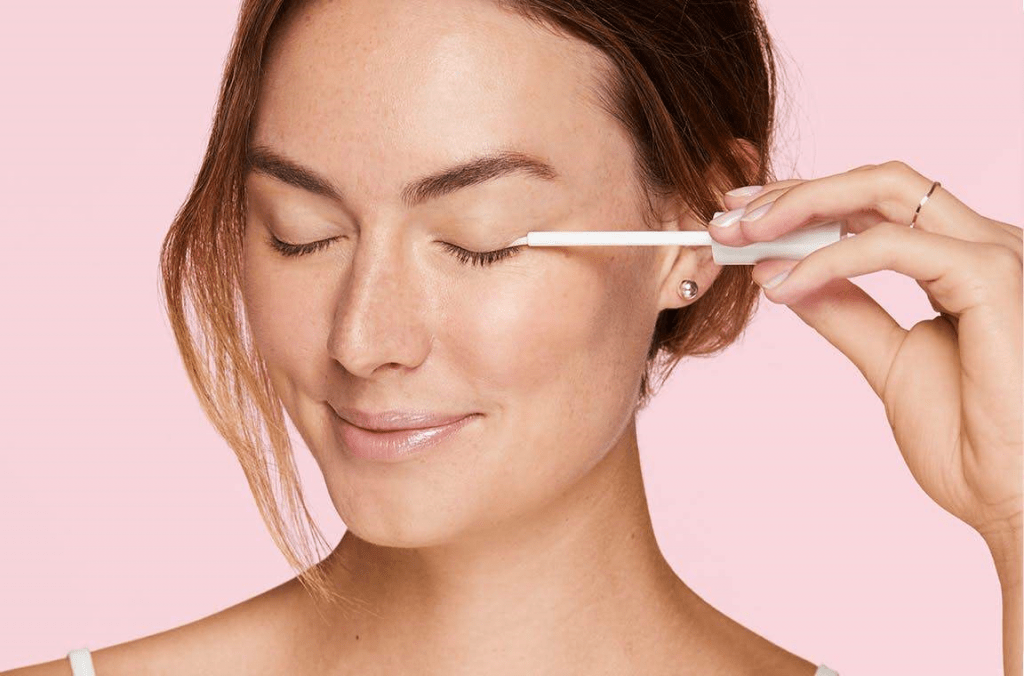 How to use Latisse?
Ensure your face is clean and free of contact lenses, facial care products, and makeup.
Please take out a sterile applicator from its tray and hold it horizontally. Place one drop of Latisse solution to a point near the tip (not on the end).
Immediately strike the applicator along the upper lash line (where the lashes meet the skin)
Blot any extra solution beyond the eyelid with a tissue.
Repeat the same process for the other eyelid but use a new sterile applicator.
Ensure you don't apply the lash serums on the lower lash line. Also, do not let the tip of the Latisse solution come in contact with your fingers or the applicator to minimize the risks of infection. Your lash cycle will return to normal once you stop using these products.
Ingredients Composition
Knowing what elements you put on your skin and (possibly) eye is paramount. These lash serums have different formulations bearing their purpose. And so, let us see what is inside NeuLash and Latisse. Both contain prostaglandin analogs, such as Isopropyl Cloprostenate in NeuLash and Bimatoprost in Latisse, exacerbating extra lash growth during the anagen (lash growth cycle) phase.
NeuLash has some prime ingredients in Isodecane that aid in moisture retention in the skin. So if you have dry lashes, it will condition them. Next up in the line is the solvent, Butylene Glycol, that binds all the ingredients in the bottle. Glycerin has the soothing ability to nourish your lashes profoundly and make a smooth application too. Vitamin C and Sodium Hyaluronate promote collagen production (a type of protein).
Latisse has some inactive elements apart from the active Bimatoprost. They are Benzalkonium Chloride (preservative), Sodium Chloride or table salt to increase the serum's thickness, Sodium Phosphate, Sodium Hydroxide, and Citric Acid as buffering agents to adjust the pH of the serum.
Side Effects
The prostaglandin analogs are the prime ingredients in these lash serums. Though these hormone-like substances cause thicker and fuller lashes to grow, making them look voluminous, they have some side effects too. Both NeuLash and Latisse reveal some common adverse reactions in their users. Here are a few of them.
Itchy and red eyelids.
It may darken the eyelids temporarily.
Inflammation, irritation, and redness in eyes.
Pigmentation in the iris and changes in eyelashes.
Dry, watery eyes and increased sensitivity to light.
Apart from the ones I mentioned above, preservatives like Phenoxyethanol and Dehydroacetic Acid in NeuLash can cause itchy eyes. So if you have sensitive eyes, think twice before using products having these ingredients.
Pros and Cons of NeuLash
PROS
It is travel-friendly and easy to use.
It is cruelty-free and safe for contact wearers.
This lash serum is free of paraben and gluten.
The formula is ophthalmologist and dermatologist-approved.
It turns short, brittle lashes into thicker, longer, and denser ones.
CONS
It may irritate some eyes.
The results will cease to appear once you stop using NeuLash.
The use of preservatives and prostaglandin won't suit sensitive eyes.
Pros and Cons of Latisse
PROS
It is FDA-approved and prescription-based.
It treats hypotrichosis, i.e., little to no growth in eyelashes.
You may see guaranteed results within five weeks of its use.
The chance of side effects would be rare if your doctor prescribes it for you.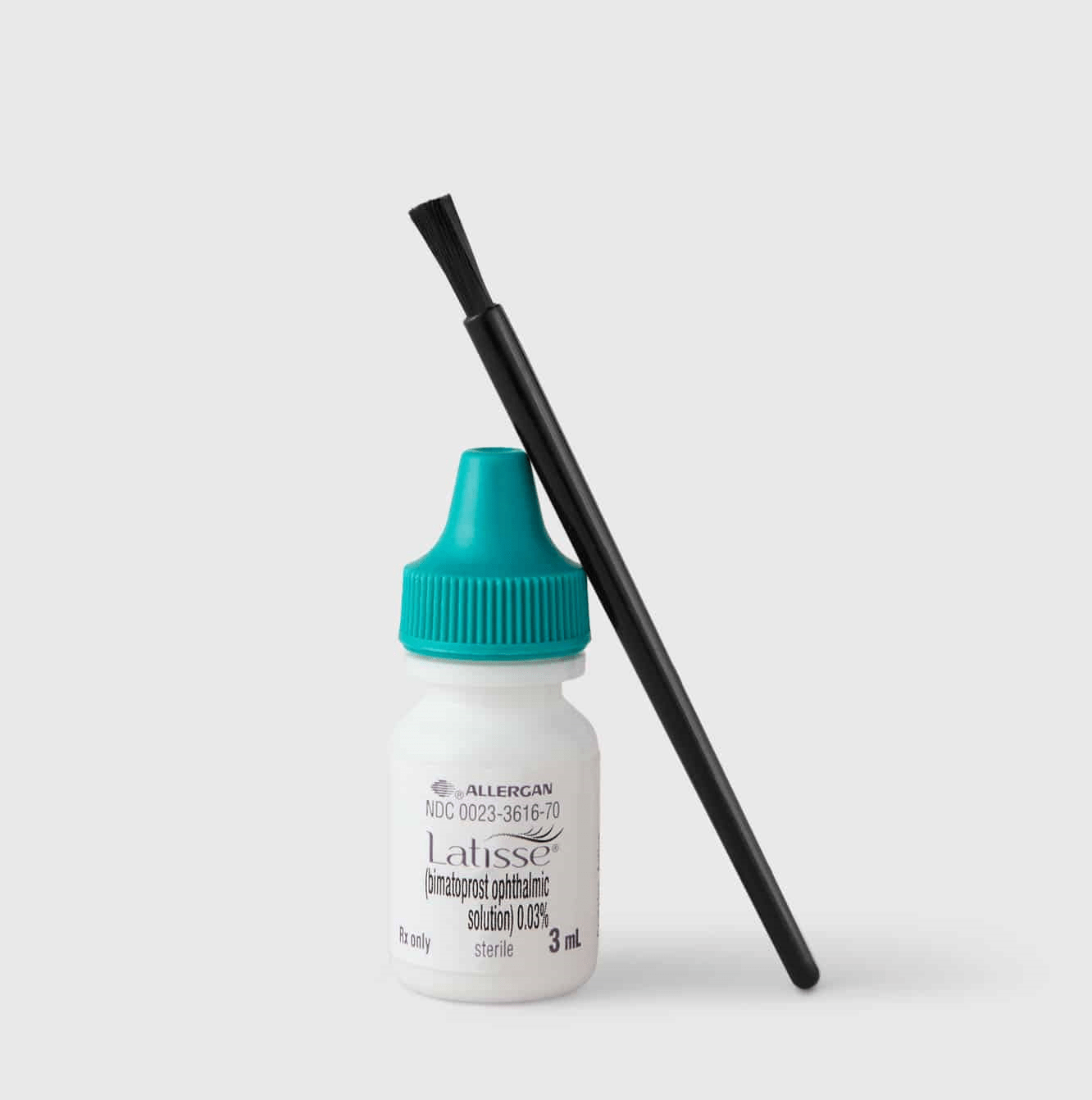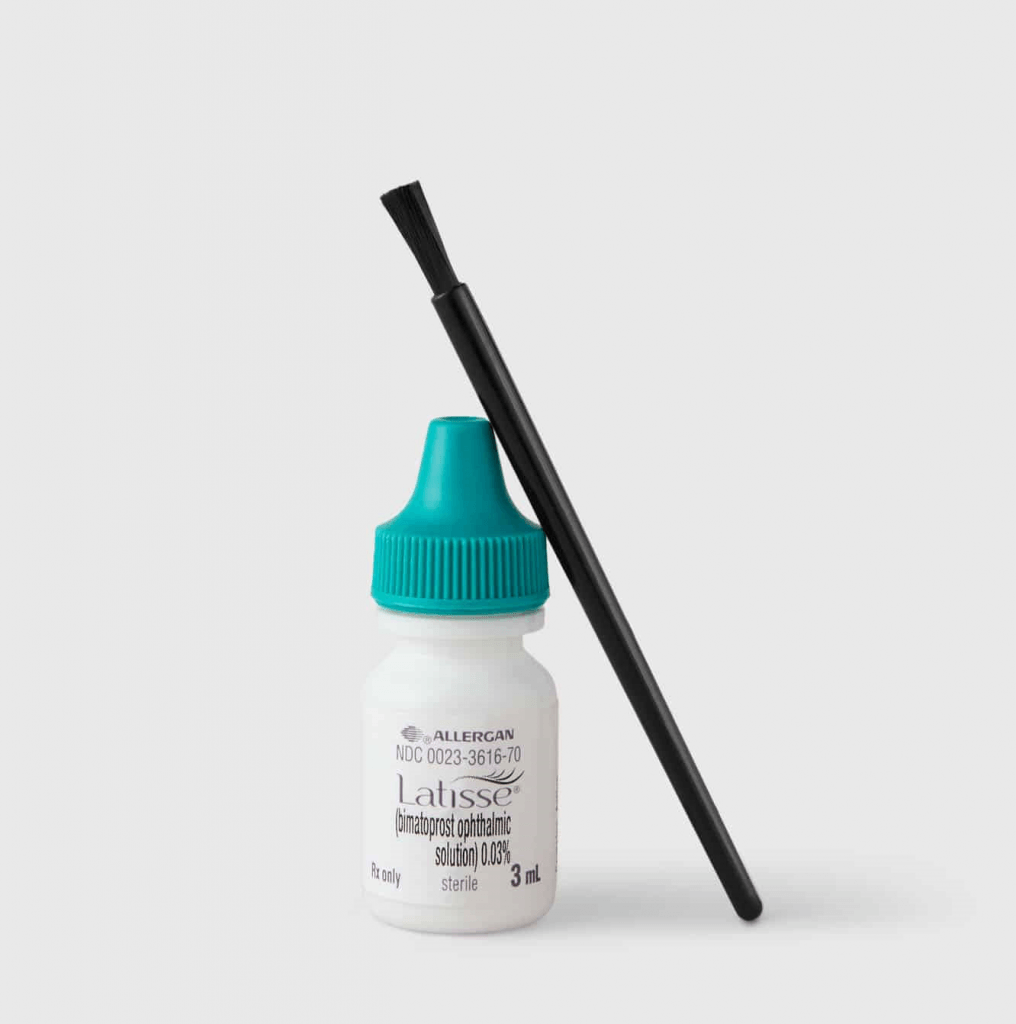 CONS
It is pricey.
It may result in a permanent change in the color of your iris.
If you discontinue its use, the lash growth will return to its average pretreatment level.
Customer's Feedback | NeuLash VS Latisse
NEULASH
I'll go with sharing my experience with NeuLash first. This lash serum remained with me for six months after my friend suggested it. Not only did my lashes lose volume, but they became frail too. So, I used this serum once at night before going to sleep as directed. And it wasn't long before I noticed the increase in my lashes' volume, possibly due to a bulge in the hair bulb (the bottom part of the lash). I
t took me three weeks to see the initial changes, so I kept using it until today. As the lash growth stops when you cease using serums, and the long-term use of prostaglandin-induced serums is harmful, I'm stuck with whether to continue using it. However, see what other users say about the product.
Adriana shares, "It took me two months to see the results. So the only advice I'd suggest is to be patient. My friend Sarah saw them in just a month. You may see the changes lately, but you will see them eventually."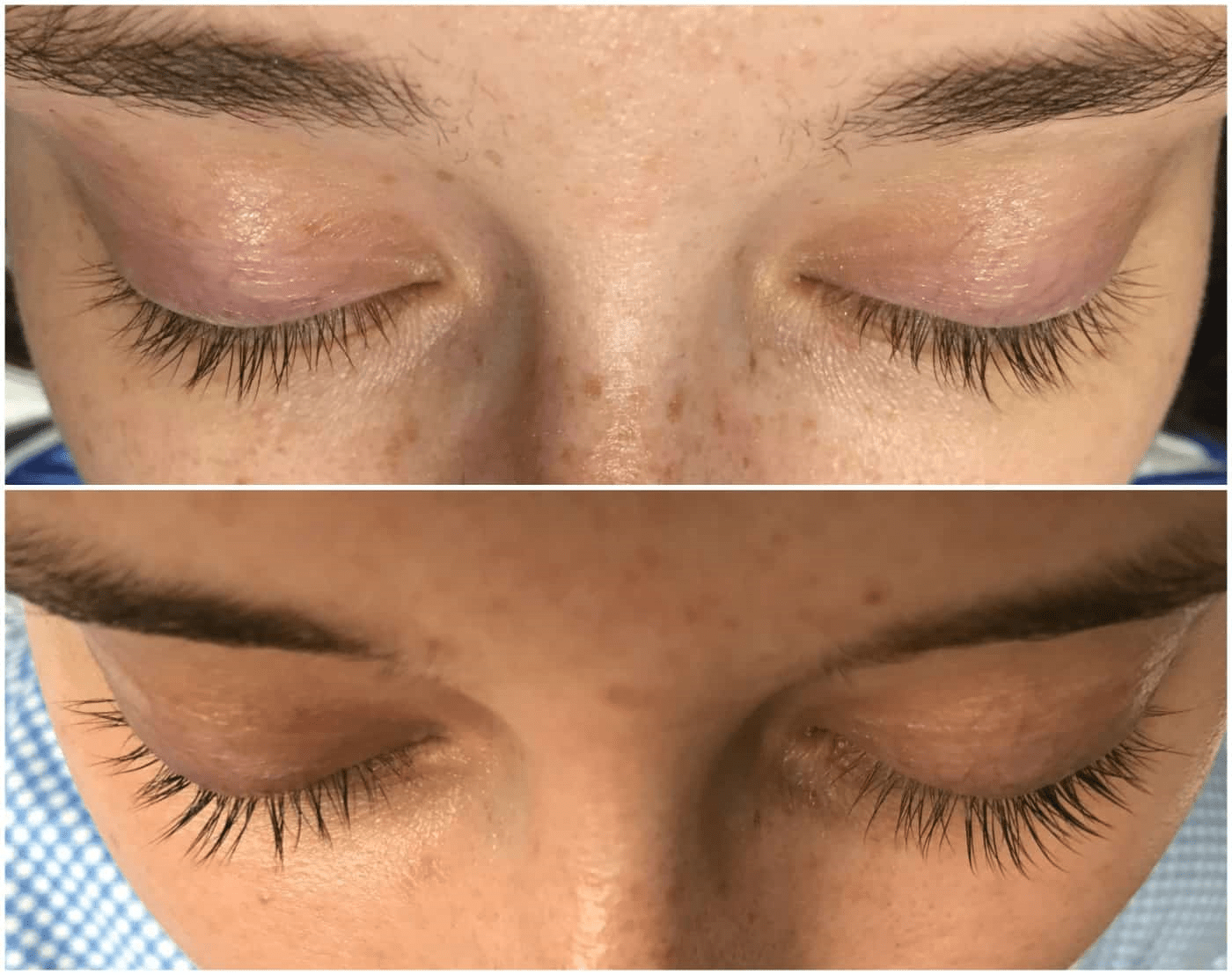 Melanie asserts, "This OTC lash serum is my favorite makeup product. Within three months, my lashes reformed completely to look longer and healthier. I recommend you all to give it a try, at least."
Christine admits, "Though my lashes became denser after two months of its use, my eyelids started irritating and became red post the sixty days. I do not use it anymore and would like to warn you about it too."
LATISSE
Since Latisse is prescription-based, I couldn't try it on myself. And so, I'll be sharing the review of my friend, Miley, who used it post her doctor's suggestion. Latisse did well with her sparse and short lashes to make them thicker and longer than before. She felt the difference in the 6th week of her use.
I was even surprised because the condition of her lashes was far worse than mine earlier, and now we're on the same page regarding lash growth. It is safe to consider Latisse as an excellent option for lash serum. The only catch is to approve your use via a doctor.
Felice comments, "Latisse changed the world for me. I could barely imagine a fuller lash line after my illness, but it did the job perfectly."
Amber writes, "I didn't even question the use as my doctor prescribed it. But he advised me to stop using it if I see any adverse reactions. Until now, the lash serum had no side effects on me. I'm keeping my fingers crossed for the later stages."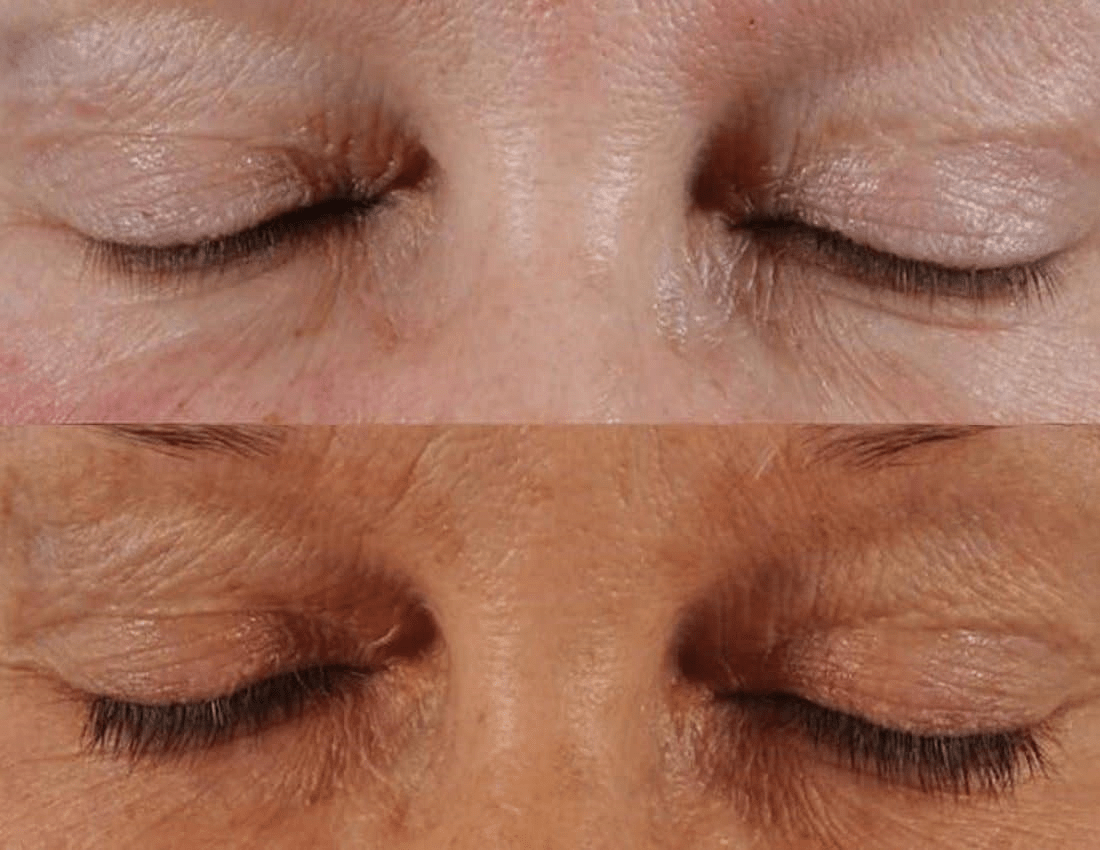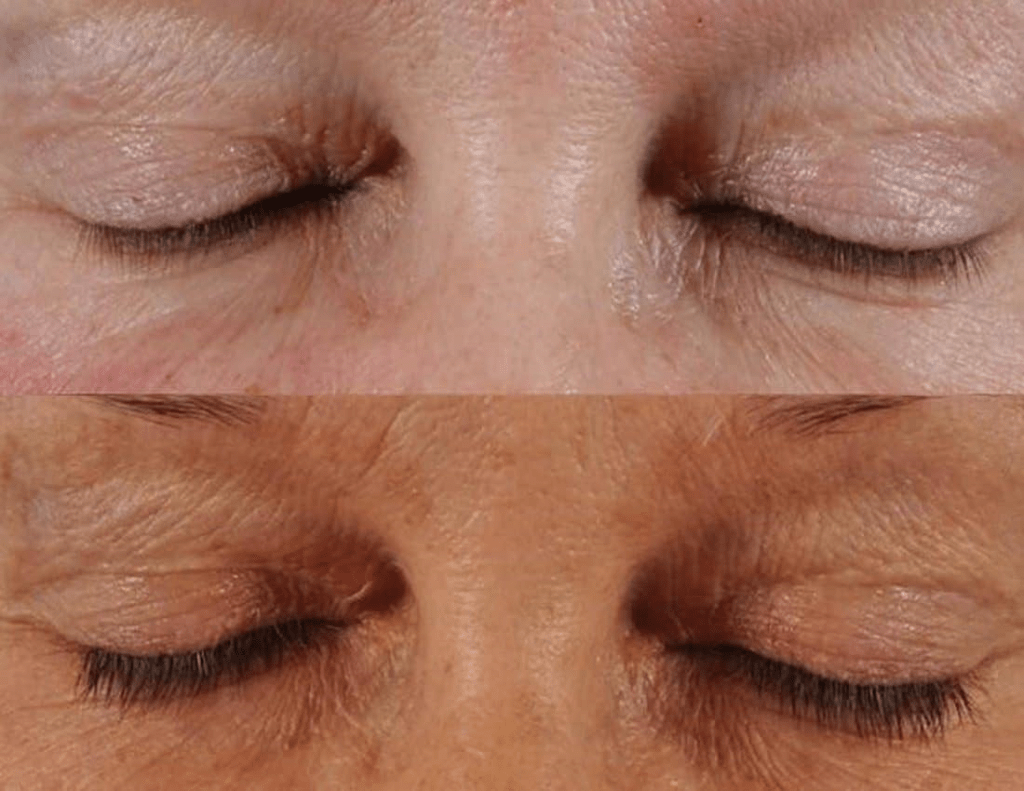 Halsey refutes, "It's hard to find lash serum without any ill effects today. I applied Latisse only once, but it reacted, and within an hour, I felt a deep itch all over my eyes. Even though it's FDA-approved, it won't suit everyone."
Frequently Asked Questions | NeuLash VS Latisse
Can NeuLash change the eye color?
Though NeuLash would rarely change your eye color, the chances for the same do exist. Due to the use of prostaglandin, you may see a change in your iris pigmentation, especially if you have light-colored green or blue eyes.
Should I use NeuLash or Latisse?
Go with the one with the most minor chances of side effects on your eyes and skin. The better option would be Latisse as it is FDA-approved, and you would get it only when your doctors befit it for your condition.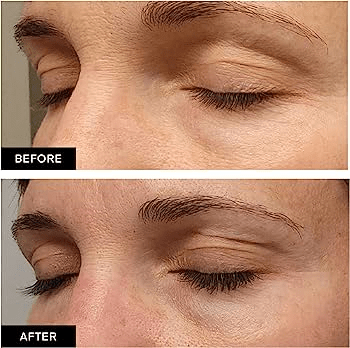 Which eyelash serum is as good as Latisse?
Many brands of lash serums provide a decent alternative for Latisse. NeuLash, Revitalash, GrandeLash, and Babe Lash are among a few names that may not be as good as Latisse but give it tough competition. Remember to check their ingredients list before your buy.
Is Nulastin better than Latisse?
If we compare their prices and side effects, Nulastin is better than Latisse. But the perks of a prescribed product that is FDA-approved, too, aren't any less, so Latisse wins in this category. To get the complete details, read their thorough comparison here.
Is WooLash better than Latisse?
The price of WooLash is less than Latisse, and both are equally potent. They differ in their key ingredients and money-back guarantee schemes. WooLash has vitamins and minerals, but Latisse needs them. In contrast, Latisse is more trustworthy than WooLash among users for its authentic details.
Final Thoughts
Our detailed NeuLash VS Latisse comparison shows their overall performance and results. We scanned their brand stories, the credibility of clinical trials, ingredients, side effects, reviews, and general pros and cons. Now, you can make a safe decision on whether to use NeuLash or Latisse based on your eye and skin condition. Remember that lost lashes require more significant help than just applying lash serums. Coupling your serum's use with a healthy diet and proper lifestyle may show the results sooner.
If you have further questions about the topic, please comment below. We would love to extend our help to you.
I'm Sarah Abraham, the founder and co-author of Blushastic.com and a professional makeup artist. Beauty is more than just skin deep, and that's why I'm passionate about sharing my knowledge and experience to help people feel confident and beautiful on the inside and out.
Whether it's skincare, haircare, or fashion, my goal is to empower women to feel their best. With my expertise in the beauty industry, I strive to provide practical advice and tips that are accessible to everyone, regardless of their skill level or budget.