Suppose your lash wishes to get a thicker and denser eyelash line approved. The feeling wouldn't be anything less than being on top of the world. Now we know what justifies our obsession with potent lash serums that carry the possibility of gifting us our genuine desire. Two of the much-talked-about serum brands, Babe Lash and Latisse, are undeniably formidable options. But which lash serum is more competent regarding its composition, function, and results? Let's know about it in our Babe Lash VS Latisse face-off today, where we compare their brands, ingredients, reviews, side effects, and more.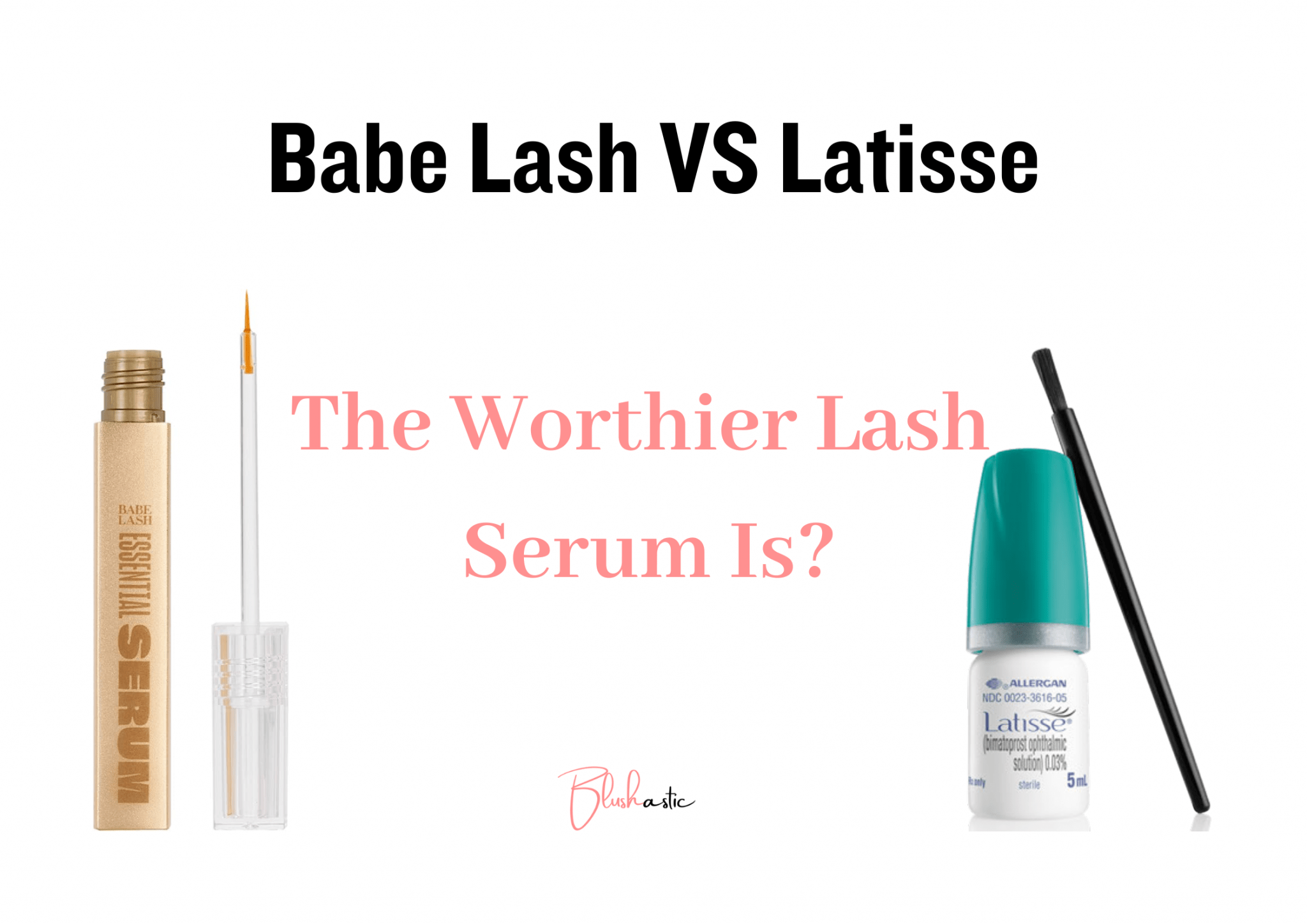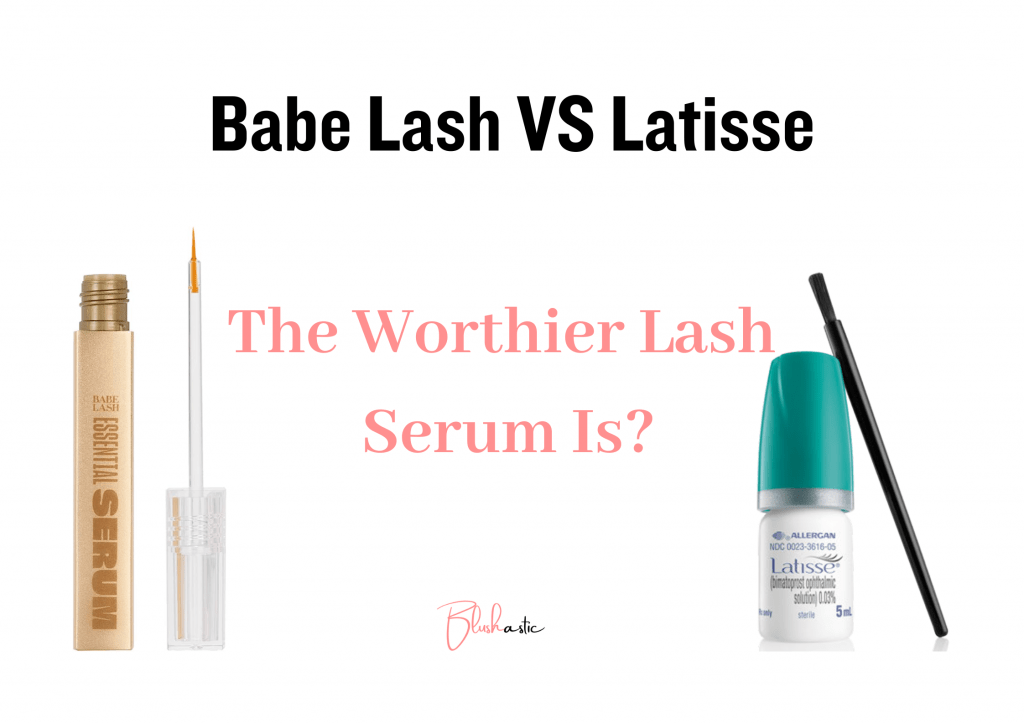 Even if the lash serums are efficient in their job, it's rare to see them offer complete benefits without making us feel the prick of possible side effects. It may be the case with these lash serums as well. Let's delve into our complete comparison.
Babe Lash VS Latisse | The Worthier Lash Serum?
Both Babe Lash and Latisse have some striking similarities and dissimilarities. As we unfold each detail of theirs, you will be able to know better about them, eventually leading to a safe buy. Also, take advantage of the review section, where I share my experience with these products. I had to try them out to see if they were true to their claims or outsmarted us with their marketing gimmick.
Brand History
Babe Lash, now Babe Original after the rebranding, grew its marketing footprint with a bigger retail contact. The US-manufactured brand is 100% cruelty-free and offers an easy return on all its products. The top-seller Babe Lash Essential Lash Serum comes under the "Lash" category of the brand. The other types include "Brow" (treat eyebrows), "Glow" (related to lip beauty), "Locks" (dedicated to hair treatment), and "Sets" (contain product sets).
Babe Original Lash Essential Lash Serum - Fuller & Longer Looking Eyelashes, Lash Enhancing Serum, for Natural Lashes and Lash Extensions, 1mL, Starter Supply
SEE FAST RESULTS: Get lush, healthier-looking lashes with Babe Lash Essential Serum. With daily application, you will experience a dramatic increase in your brows & lashes. Not just you, people around you will also notice it.
CONDITIONS LASHES: This lash-friendly formula hydrates the lashes for healthier-looking results. This award-winning serum promotes the appearance of longer, thicker lashes. You won't believe they are yours.
NOURISHING & NATURAL INGREDIENTS: Essential serum is made from natural & highest quality ingredients
SAY GOODBYE TO FALSE LASHES: Now say goodbye to fake lashes & try our Babe Lash eyelash booster serum. It will help you create beautiful, effortless and natural lashes which will stay with you forever.
EASY TO USE: Just apply a thin line to clean and dry lash line above the level of the skin. Only dip the wand once, this is enough for both eye lids. Allow 1-2 minutes for the serum to dry. Can be used on lashes, brows and with lash extensions.
If we talk of the launch date, Latisse released its product in 2008, much earlier than the Babe Original's launch year, 2022. Selectively, Latisse has its effect reserved for eyelashes only as opposed to the multiple areas of Babe Lash. It is the first prescription product to treat inadequate lashes and actively prolong the eyelashes' growth phase. It is FDA-approved bimatoprost ophthalmic solution (0.03%) to treat limited lash growth.
The Packaging
The golden brown bottle of Babe Lash comes with a transparent (like the color of the serum) stick that contains an orange-tipped applicator. Currently, international shipping outside the USA is yet to be available. The 2 ml and 4 ml bottles last up to three and six months, respectively. But there is a mini 6-week supply bottle too. Pay it all at once or in four interest-free installments; the choice is yours. Even after purchasing it, you can request a replacement or refund within 90 days if the product dissatisfies you. Contact them at [email protected] for any further queries.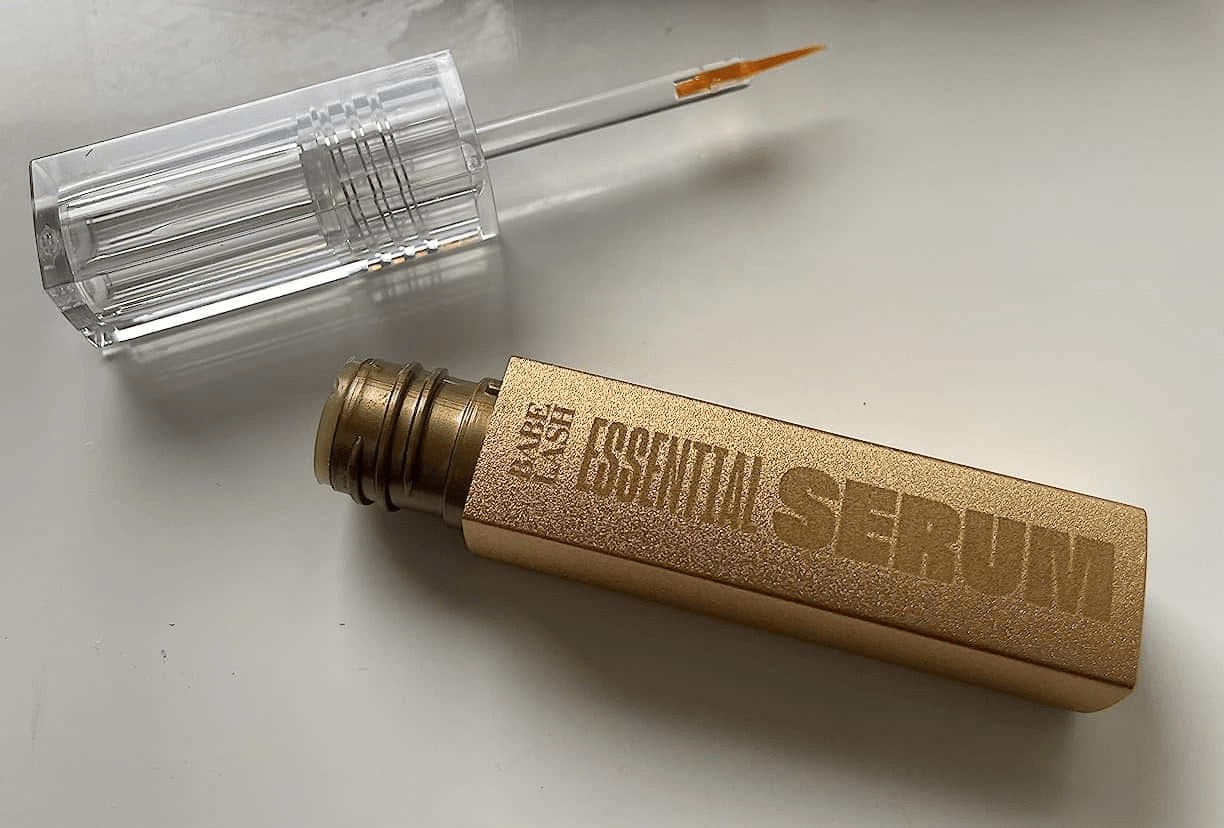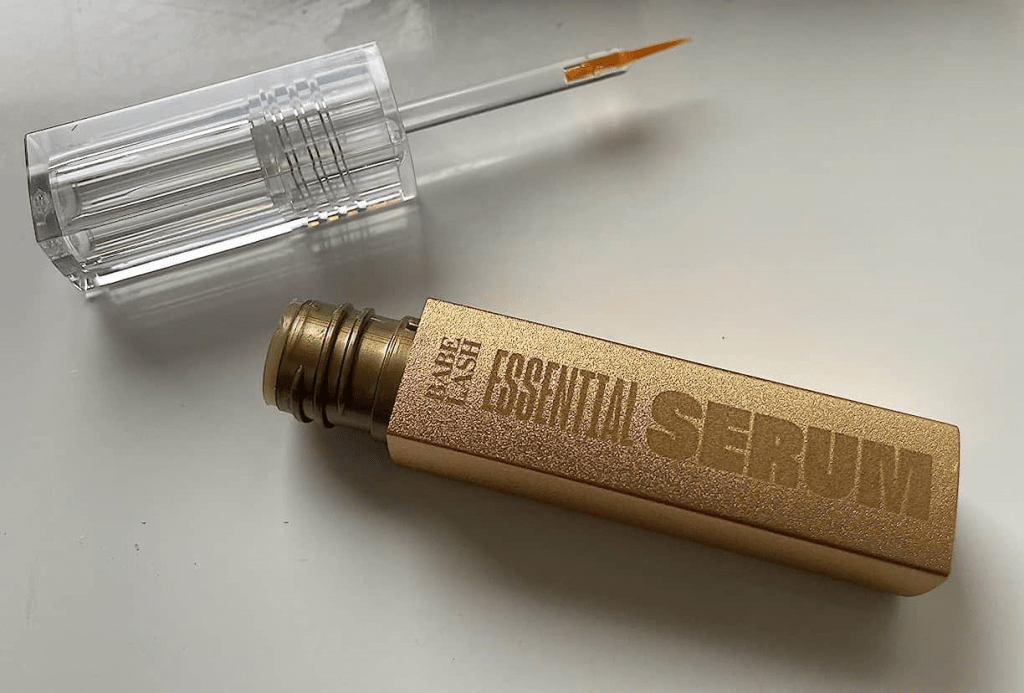 The blue and white 5 ml Latisse bottle has 60 sterile disposable black applicators. Though it doesn't have a fine tip as that of Babe Lash, it does the job well. You may have to use the product for 16 weeks to see changes continuously. For any query about the brand or its packaging, contact them here or call 1-800-377-7790. You may need to visit Allergen Direct to order it online. Still, getting your physician's prescription for Latisse would be best.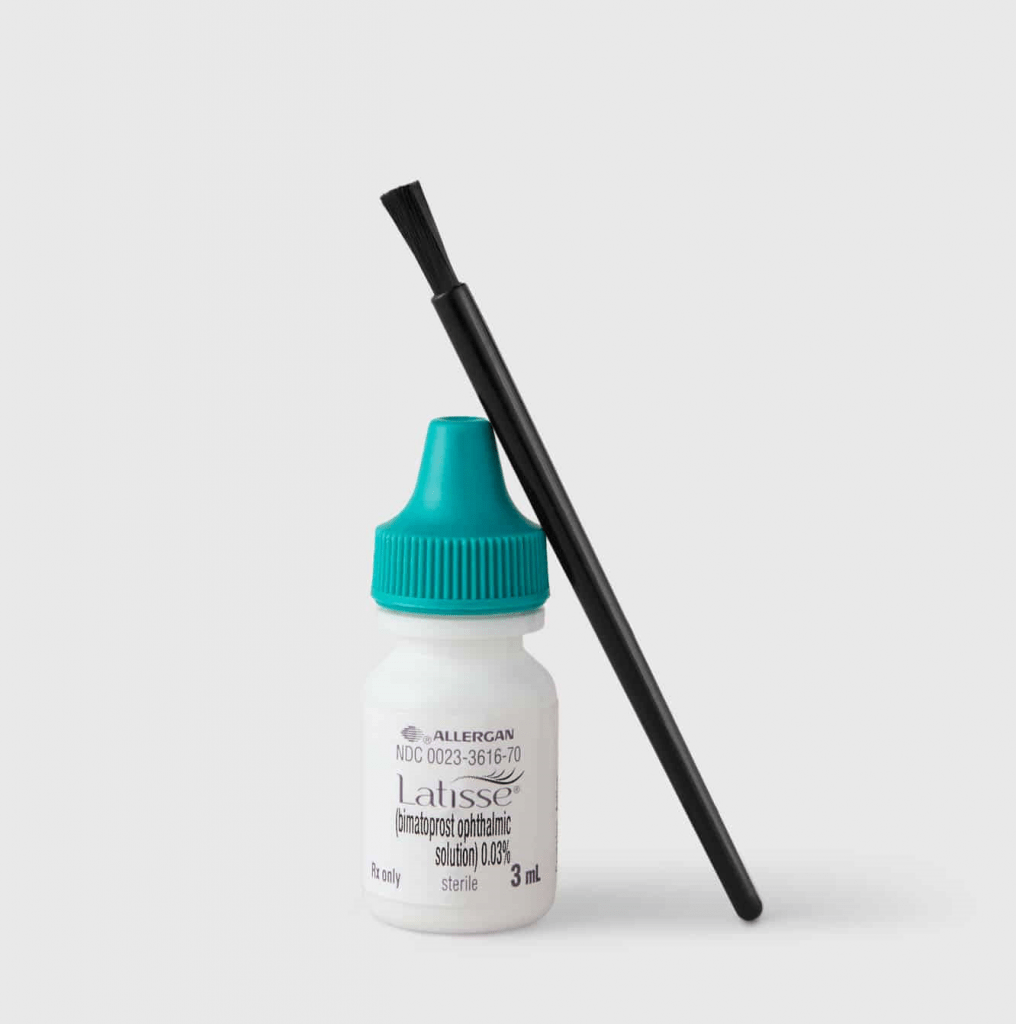 Steps To Use
The usage direction of both lash serums is different. You may follow these steps to ensure a correct application.
Clean your face and let it dry. Remove contact lenses and facial care products if you're wearing them.
Dip the applicator and shake off the excess serum for Babe Lash before swiping along the upper lash line. With Latisse, remove the sterile applicator from its tray. Hold it horizontally and place one drop of the serum solution on the tip. Then, draw the applicator along the upper lash line.
Blot any excess solution (of Latisse) with a tissue. Dispose of the applicator after one use, and take a new applicator for applying to the opposite eyelid. But, for Babe Lash, use the same dip to apply on the opposite eyelid.
Allow the serum to dry for 5 minutes.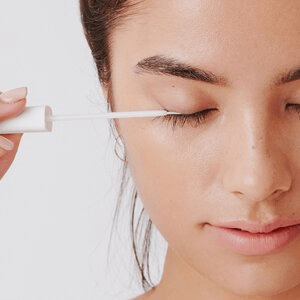 Note: Take care not to apply lash serums on the lower lash line. Do not use Latisse with other prostaglandin-induced serum at the same time. Look at this list for further do's and don'ts of using Latisse. You may apply the serum on the lid margin, but it may trickle down onto the ocular surface, causing discomfort.
Ingredients List
The ingredients list of both lash serums varies. Babe Lash has antioxidants, exfoliants, skin brightening, and soothing elements, whereas Latisse has different ingredients. Let's look at Babe Lash first.
Glycerin provides deep hydration in the lash area and profoundly moisturizes the lash line. It is a moisturizing and soothing ingredient. Sodium Hyaluronate's hydrating properties nourish the skin around the lashes for a more robust and denser lash growth. Panthenol promotes natural growth and penetrates the hair fiber to make it appear lush. Isopropyl Cloprostenate induces more lash growth simultaneously in the lash growth (anagen) phase. Panax Ginseng Root Extract helps blood circulation around the lash area and has antioxidant properties.
The active ingredient of Latisse is Bimatoprost (a prostaglandin-derived drug) which has hormone-like effects in the body. It acts similarly to the prostaglandin in Babe Lash. The inactive ingredients like Benzalkonium Chloride (preservative), Sodium Chloride (increases the thickness of the serum), Sodium Phosphate, Sodium Hydroxide, and Citric Acid also serve as the basis of this serum. You need to see if these ingredients clash with your allergic history or not.
Side Effects
Both lash serums have respective side effects. The prime problem is prostaglandins like Isopropyl Cloprostenate in Babe Lash and Bimatoprost in Latisse. Even though they induce extra growth, there are prominent side effects of irritation, eyelid darkening, and temporary change in the iris color. That's why dermatologists are against the use of prostaglandins in lash serum. The prescription-based Latisse treats hypotrichosis (loss of lashes) but isn't free of irritation. Plus, the use of some preservatives in these lash serums may trigger a reaction in your eyes.
Babe Lash Essential Serum
Pros
It is 100% cruelty-free and a vegan product.
It is safe to use with lash extensions as well.
It volumizes the lashes to make them look fuller and denser.
Babe Lash is free of alcohol, parabens, and essential oils.
Cons
You may not see any results.
Some of you may feel irritation around the eyes.
Folks with sensitive eyes may need a prior expert's advice.
It contains prostaglandin, which is the root cause of many side effects.
Latisse Lash Serum
Pros
It is the only FDA-approved lash serum.
Many people opine that it's the best lash serum available.
It amplifies and smoothes your bare, brittle lashes.
You can see the results in a few days.
It is easy to use and lasts for a longer time.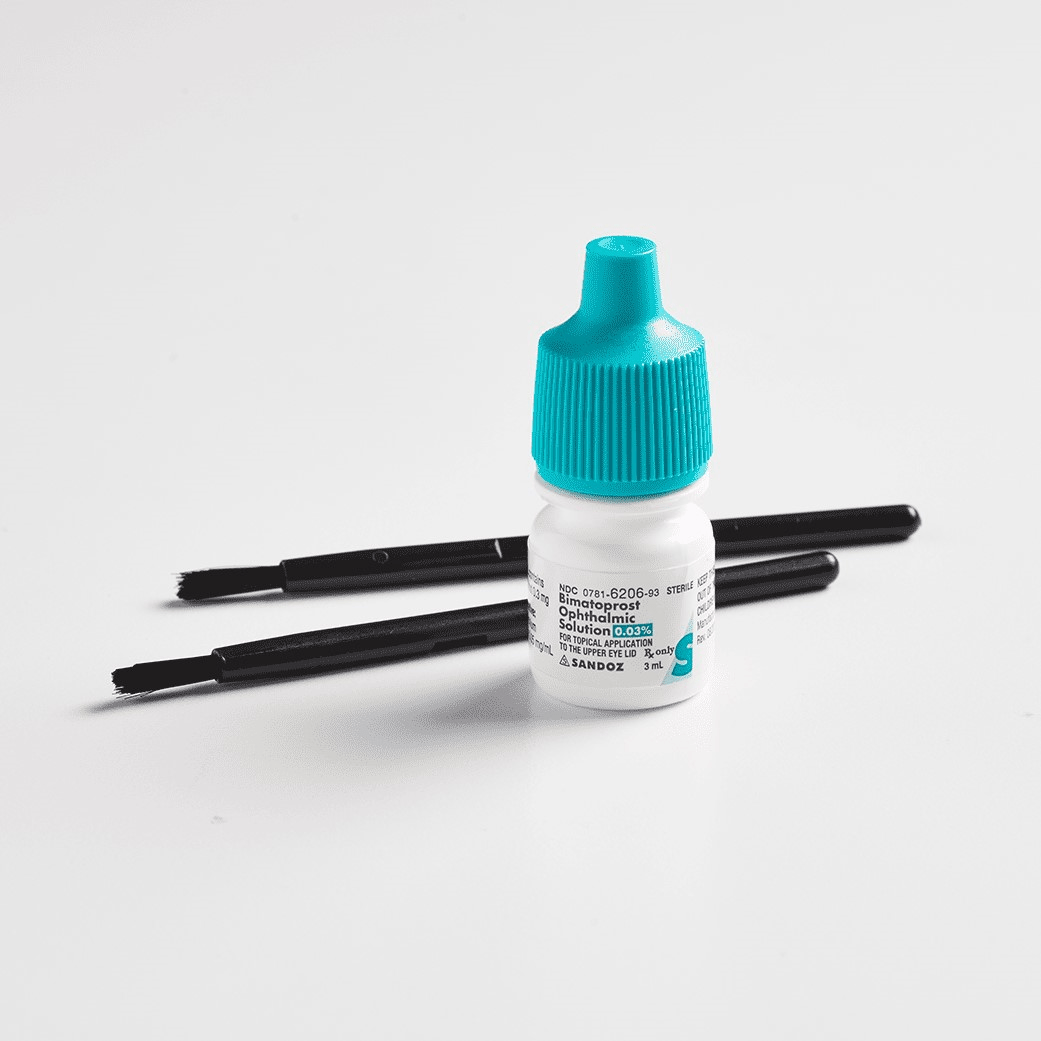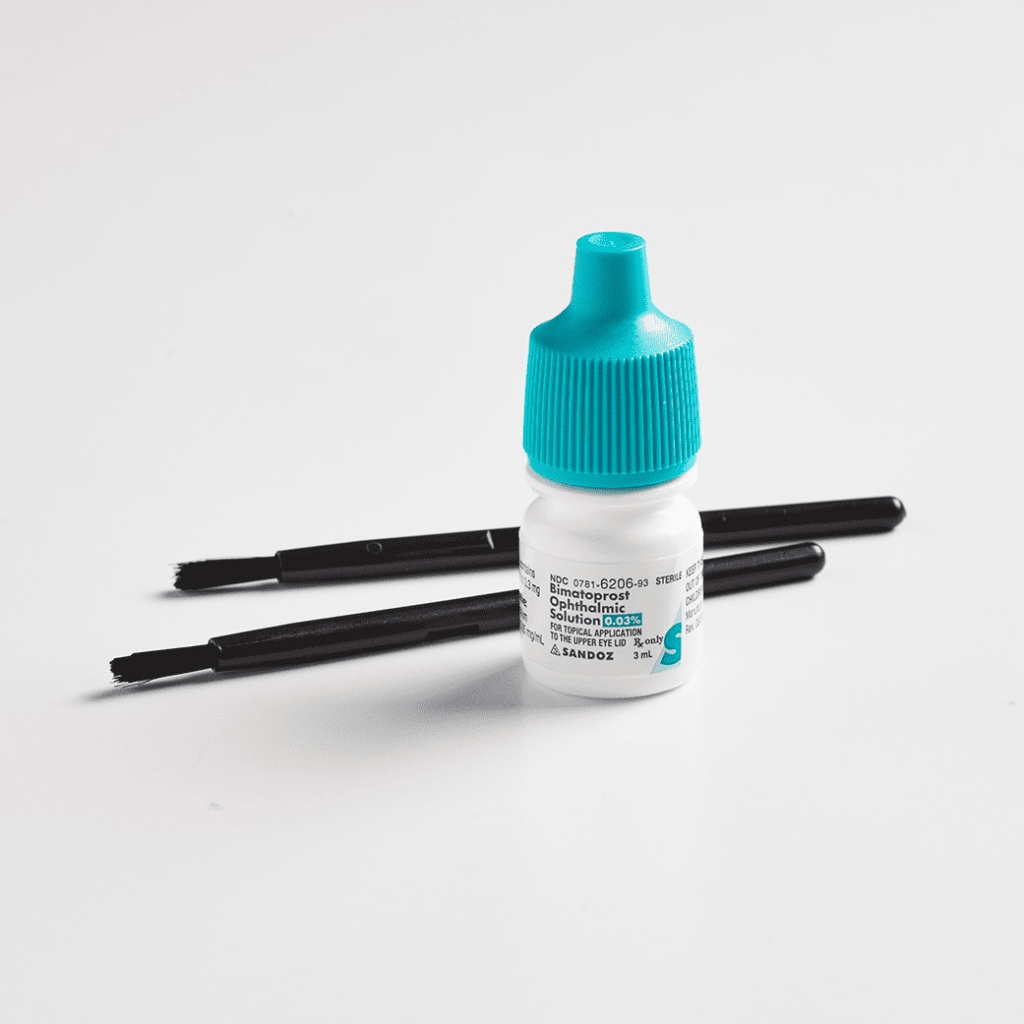 Cons
Some of you may have yet to see any results.
It doesn't come without a prescription.
Sensitive eyes may face mild to severe irritation.
It can cause hyperpigmentation around the eyes.
You may cease to get results upon discontinuing it.
Buyers' Say | Babe Lash VS Latisse
BABE LASH
Let us begin with my experience with Babe Lash. I got myself the 2 ml bottle a year back to start with it. I used Babe Lash once at night daily before dozing off. My major complaint was my thin and sparse eyelashes that missed volume. I saw results in the last of the third week of its use, which made me think it might be a scam. Fortunately, I saw a few new lashes in the fourth week. So the results time may differ individually.
I faced no irritation for 24 hours after the patch test, so I concluded it was safe on my skin and eye. A thing to note is that I do not have sensitive eyes, and the case may vary with you. Meanwhile, see what others say about Babe Lash.
Kristy comments, "Babe Lash stuck to its claims of denser lashes in lesser time. I noticed a change in the volume of my lashes in my first three weeks. The cute packaging is flattering too!"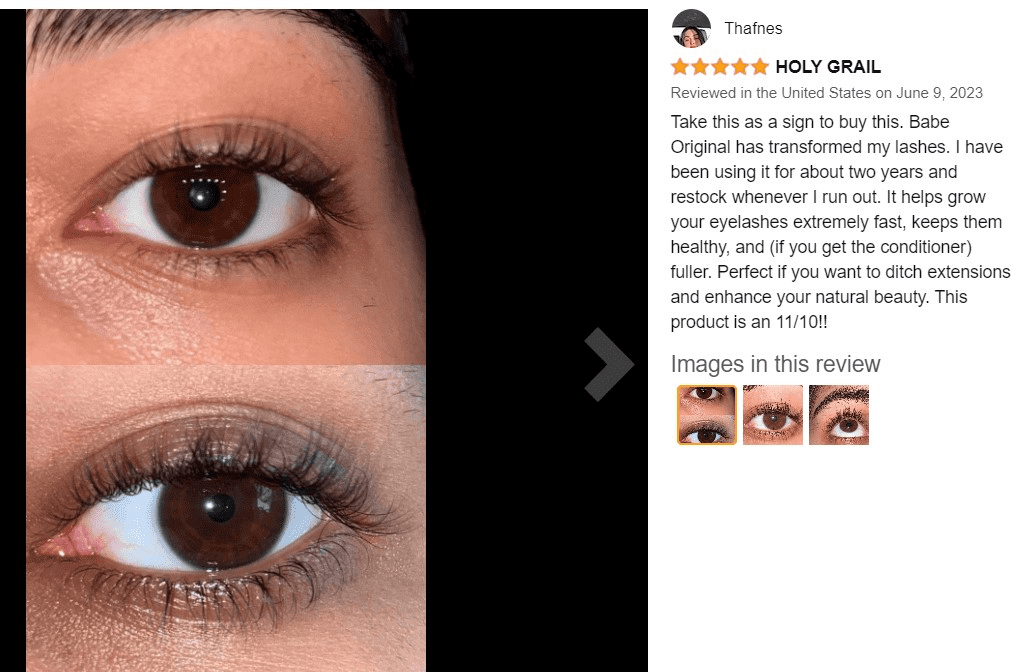 Nancy writes, "I agree when people call it the holy grail of lash serums. Because it truly is! Even though a few people complained, I couldn't see any side effects. Instead, my lashes are super dense, and it fills the sparse gaps in between."
Paula argues, "The only issue I feel with this lash serum is that my lashes stopped growing once I ceased using it. I need to use this serum forever and keep spending on it to see its lasting effects."
LATISSE
When I paused using Babe Lash in the sixth and seventh months, I switched to Latisse after my doctor prescribed it. I could see results in the second week. My new volume lash line looked abundant and healthy. But there was an issue with Latisse. Though there was no irritation, I saw my eyelids darkening temporarily. Evidently, this lash serum caused it because it colored the same liner spot where I applied it. Apart from that, I had no significant concerns. I stopped using any lash serums after a while, due to which my "extra" lash growth paused.
Marilyn shares, "I tried out Latisse after Diabetes altered my normal lash growth. My doctor suggested that I use it for two months after we saw no reactions to the patch test of the product. And yes, I saw the incredible effect of this lash serum on my lash line that now had thicker, healthy lashes."
Kathy asserts, "Honestly, this lash serum is a boon to my lashes. My lash line was less and scattered earlier, but then turned out to look fuller than earlier with the new grown-up lashes popping up in less than four weeks."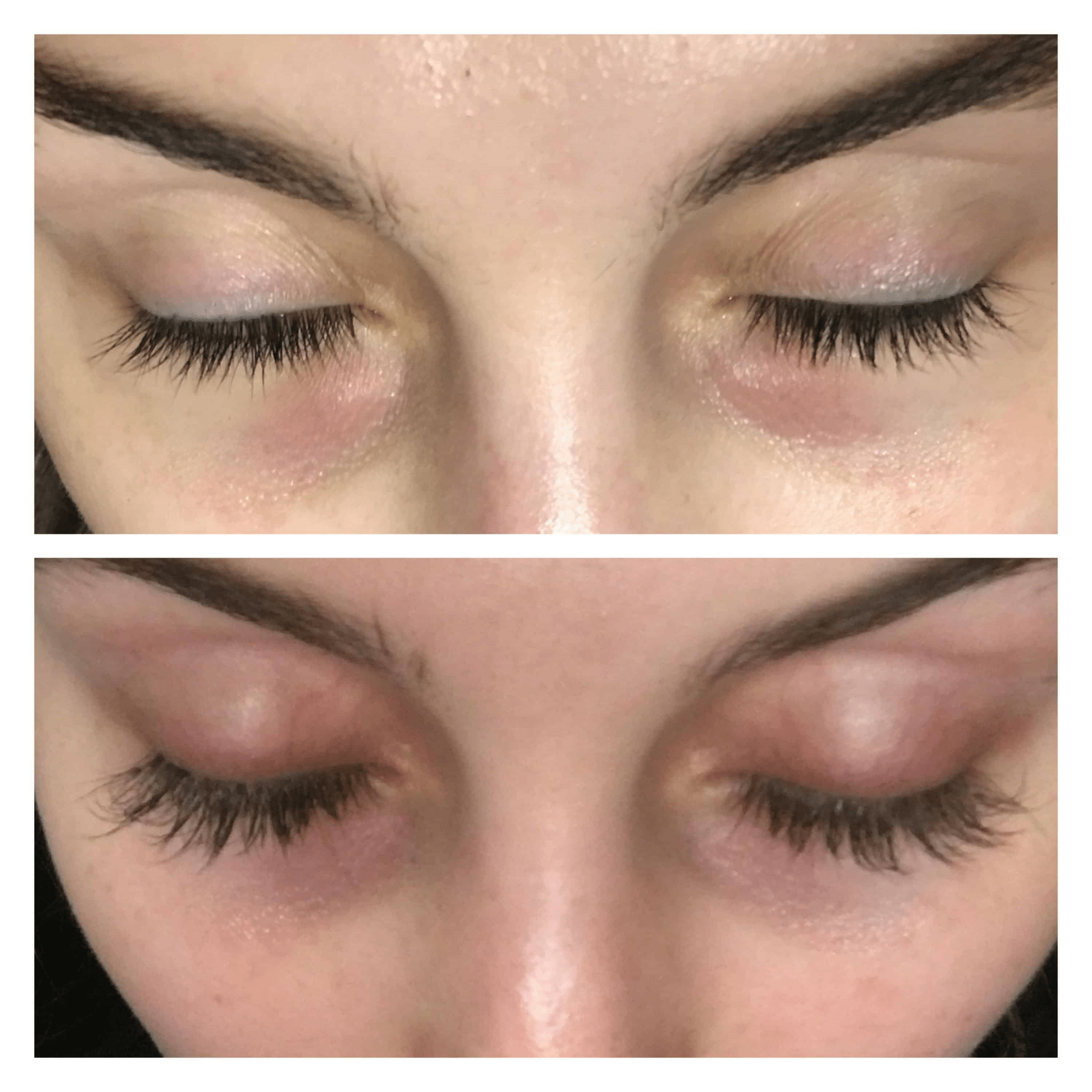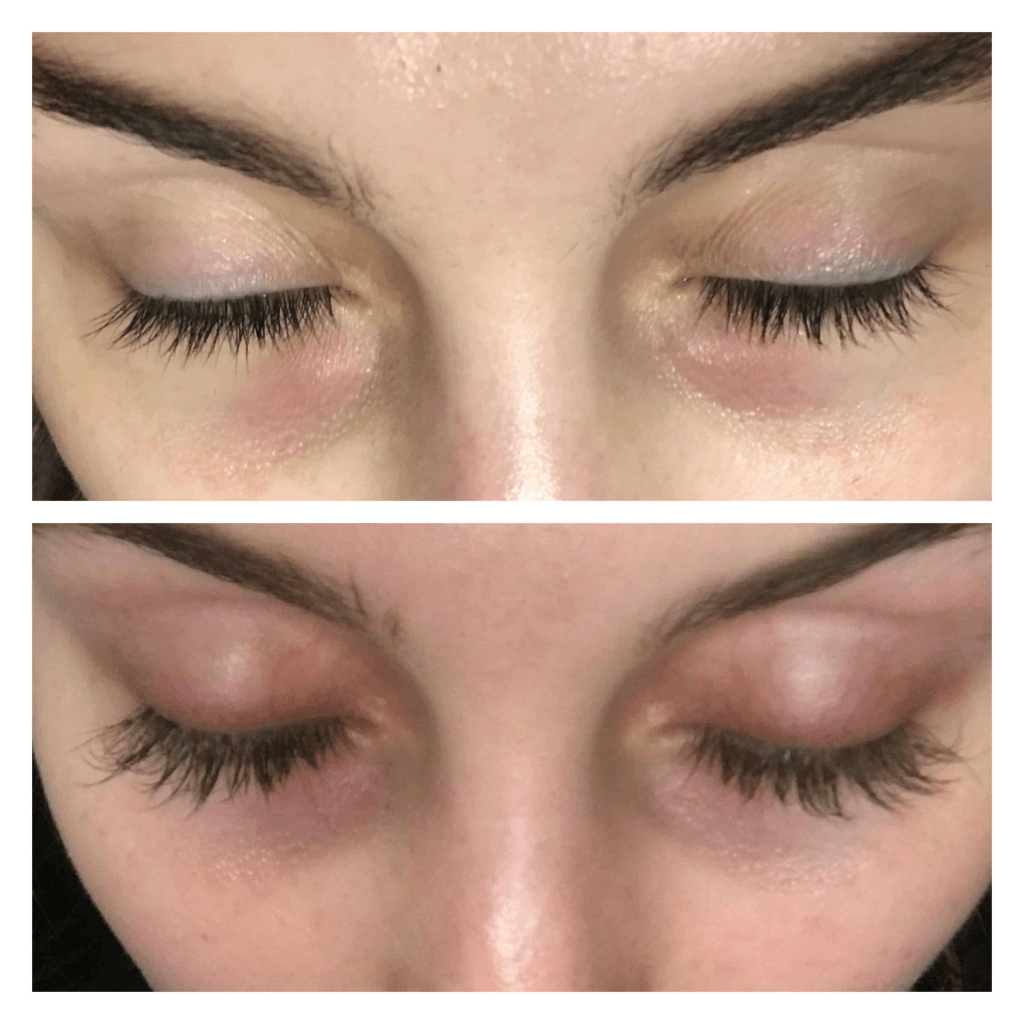 Ajer rebuts, "Latisse is a sure shot try for many. Unfortunately, it wasn't for me. I experienced mild irritation initially, which slowly got more intense over a couple of days. And thus, I discontinued using it."
So you see how tons of positive feedback on both the products display customers' confidence with their purchase. But the negative ones show that you should trust the products more carefully.
FAQs | Babe Lash VS Latisse
To tighten your knowledge of these two products, see the answers to the common queries people usually have about the topic.
Is Babe Lash better than Latisse?
Both Babe Lash and Latisse are effective in treating eyelash thinning. But they have prostaglandins, i.e., Isopropyl Cloprostenate in Babe Lash and Bimatoprost in Latisse, which may have severe side effects, as you saw above.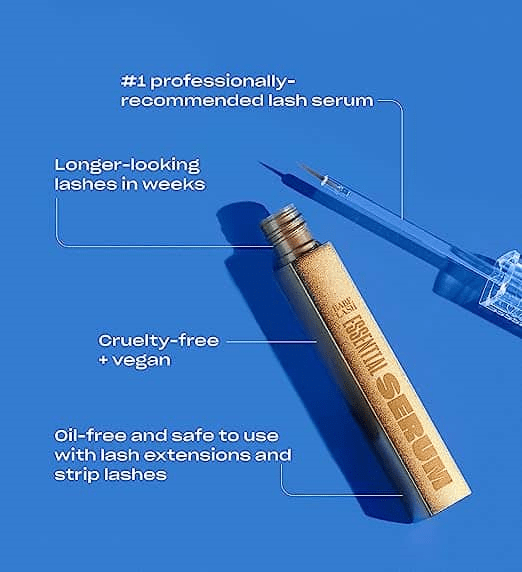 Should I use Babe Lash or Latisse?
It would be best to go for the one whose ingredient list safely matches your eye and skin concerns. These lash serums have pros and cons, so select the one you deem a fitter option after reviewing the complete details I share above.
What is the difference between Grande Lash and Babe Lash?
There is not much difference between Grande Lash and Babe Lash. The ingredients, size, usage, benefits, and results are roughly identical except for their price and brand. However, both have synthetic prostaglandin analogs.
Which lash growth serum is the best?
Most users opine that Latisse is the best eyelash serum for lash growth on the market now. Not only is it FDA-approved, but also prescription-based, so you don't need to worry about safety concerns as you have the solid backing of your medical professional.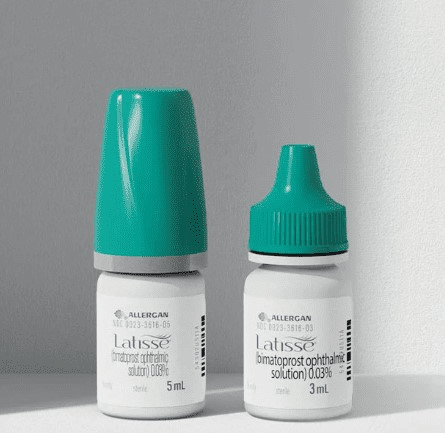 Is Latisse prescription only?
Yes, Latisse is prescription only. So, you can only get it with your doctor's recommendation. Folks under 18, pregnant, and breastfeeding women should refrain from using it. Plus, glaucoma patients who suffer from eyelash thinning must confirm with their ophthalmologist before they try this lash serum.
Is castor oil as good as Latisse?
Though castor oil has moisturizing properties that help in the texture of dry and brittle lashes, it doesn't aid in the complete growth of eyelashes. You may need to depend on Latisse to do the work well.
How long does Babe Lash last?
Babe Lash Essential Lash Serum comes in three sizes as of now. Starting from the basic 2ml bottle, which usually lasts up to 3 months, it also comes in a plus and a minus size. The 4 ml bottle guarantees a 6-month supply, whereas Babe Lash Mini lasts up to 6 weeks.
Ending Notes
Before we end our Babe Lash VS Latisse face-off, know the verdict. As we saw, both serums have some differing factors. For instance, Babe Lash is a cruelty-free brand, whereas Latisse isn't. The cover and packaging of the serum bottles vary greatly. Latisse is only prescription-based and FDA-approved, unlike the Babe Lash.
But both of them have prostaglandins, which are only relatively safe to use with the prior permission of your doctor. Remember, if you stop using these serums, the average lash cycle of anagen (where a few lashes grow) and telogen (lash sheds one by one) phases will begin. Lastly, both lash serums are potent and effective but may also have unwanted side effects.
Do you have any more questions related to the topic? Feel free to ask them in the comments below, and expect a response anytime soon.
I'm Sarah Abraham, the founder and co-author of Blushastic.com and a professional makeup artist. Beauty is more than just skin deep, and that's why I'm passionate about sharing my knowledge and experience to help people feel confident and beautiful on the inside and out.
Whether it's skincare, haircare, or fashion, my goal is to empower women to feel their best. With my expertise in the beauty industry, I strive to provide practical advice and tips that are accessible to everyone, regardless of their skill level or budget.