Are you also sick of your tiny and brittle lashes? Our life-long search for perfect eyelashes pushes us to experiment with different cosmetics products. One such beauty product is lash serum. They finely hold the flair to make our lash line alive and appealing. Two products that makeup enthusiasts talk about are Babe Lash and its contemporary, GrandeLash. Both lash serums are undeniably potent, but the inevitable question still arises. Which one of them is better? Here, we judge the lash serums based on their formulation, side effects, potency, results, and more. In this comparison of Babe Lash VS Grande Lash, we delve deeper to get you the ultimate winner.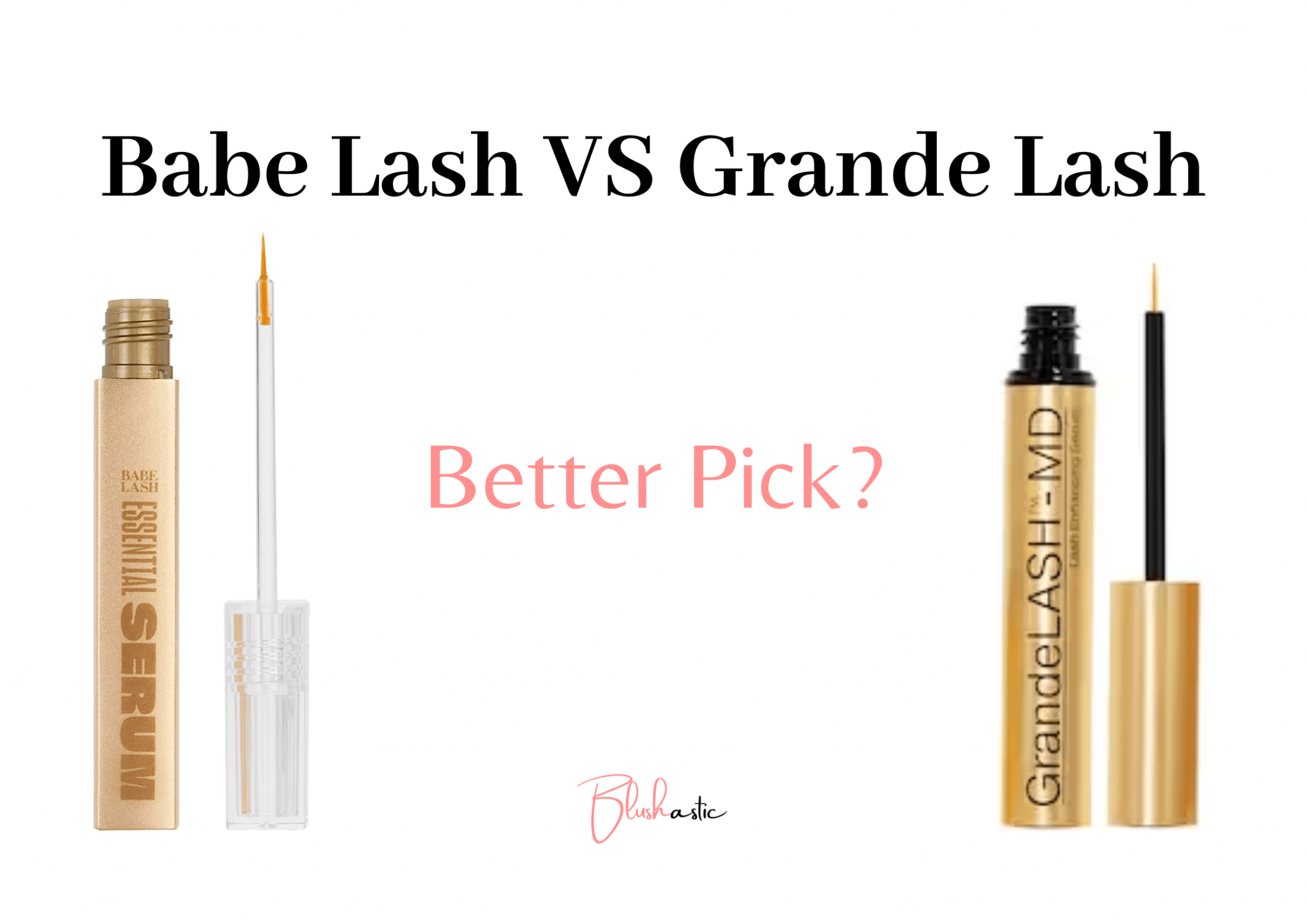 Eyelash serums display the possibility of embarking on a new lash journey. But it is only sometimes free of potholes. And that's why a complete detail is a must-see before you proceed with your buy.
Babe Lash VS Grande Lash | The Inimitable Lash Serum?
To find the best lash enhancer, we must understand its brand story, packaging, price, usage details, ingredients, and safety concerns. I used these serums and will share my take on these two products later. After gauging even the minute details of these products, get the one made for you. So, without further delay, let us begin with our first head.
Brand Story
Babe Lash rebranded itself to Babe Original in 2022 to include more products under its bag and expand its retail footprint. This brand is Leaping-Bunny certified, which backs its claims of clean and cruelty-free products. It offers multiple categories of beauty products under "Lash," "Brow," "Glow," "Locks," and "Sets." Each class has a line of similar products for eyelashes, brows, face, and hair that have manufacturing bases in the US. The essential lash serum is one of its bestsellers. 
Babe Original Lash Essential Lash Serum - Fuller & Longer Looking Eyelashes, Lash Enhancing Serum, for Natural Lashes and Lash Extensions, 1mL, Starter Supply
SEE FAST RESULTS: Get lush, healthier-looking lashes with Babe Lash Essential Serum. With daily application, you will experience a dramatic increase in your brows & lashes. Not just you, people around you will also notice it.
CONDITIONS LASHES: This lash-friendly formula hydrates the lashes for healthier-looking results. This award-winning serum promotes the appearance of longer, thicker lashes. You won't believe they are yours.
NOURISHING & NATURAL INGREDIENTS: Essential serum is made from natural & highest quality ingredients
SAY GOODBYE TO FALSE LASHES: Now say goodbye to fake lashes & try our Babe Lash eyelash booster serum. It will help you create beautiful, effortless and natural lashes which will stay with you forever.
EASY TO USE: Just apply a thin line to clean and dry lash line above the level of the skin. Only dip the wand once, this is enough for both eye lids. Allow 1-2 minutes for the serum to dry. Can be used on lashes, brows and with lash extensions.
Grande Cosmetics is the brainchild of Alicia Grande, who founded this brand in 2008. With various DIY Beauty enhancers, the products have segregated categories of "Lashes," "Brows," and "Lips." GrandeLash-MD Lash Enhancing Serum is its superhit product that tops the chart in the "oft-looked for" lash serums. It is also US-manufactured.   
Packaging
Babe Lash covers a 90-day satisfaction guarantee, wherein, if you don't feel that the lash serum is for you, ask for a replacement or a refund within 90 days of purchase. In case of a refund from a retailer, you can ask for an exchange through their official link. For any complaints, contact their customer service by mailing [email protected] or dialing 888-831-9050. Currently, the brand ships Babe Lash only to the US states and not internationally. Babe Lash Essential Lash Serum comes in a single goldish-brown bottle that you can also purchase in 3- or 6-month supply sets. The transparent-looking applicator has an orange tip.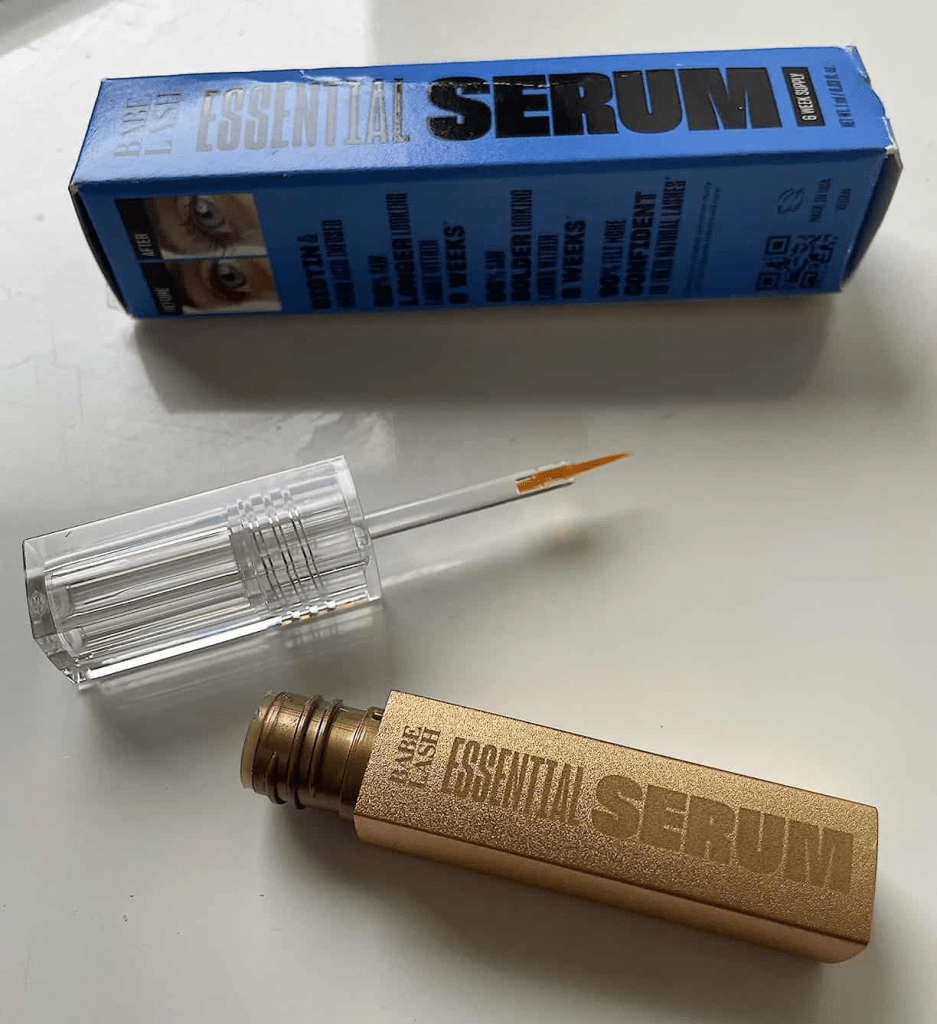 On the other hand, GrandeLash ships in domestic and international (outside the US) locations in the UK, Canada, Germany, France, Italy, and the Netherlands. They offer a 90-day guarantee that is only valid for domestic orders. For any queries, avail their customer service via mail- [email protected] or at 877-835-3010. The golden-colored bottle of Grande Lash has a black applicator stick with an orange tip similar to Babe Lash. It can run for three months smoothly.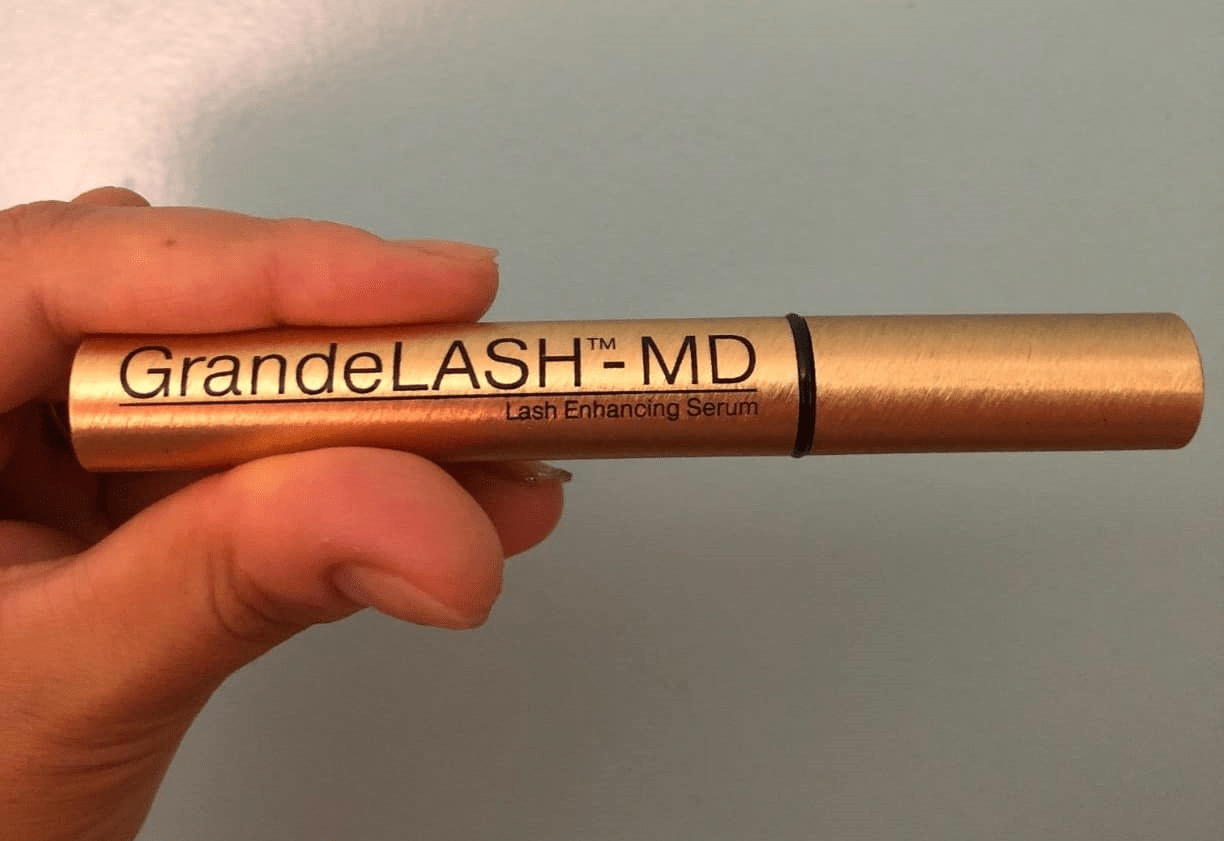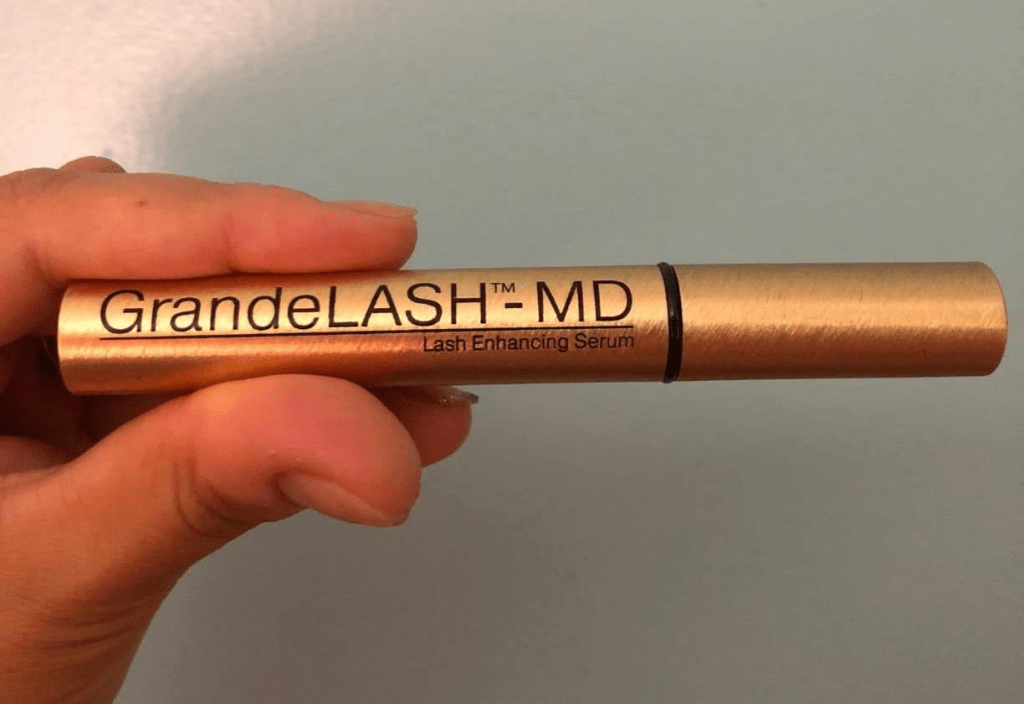 How To Use?
The process of applying both lash serums is the same. To ensure an apt application, follow the steps below.
Cleanse and pat dry your face. Get rid of dirt, dust, or makeup debris.
Dip the applicator once into the bottle, wipe the excess serum off, and swipe along your upper lash line (just like how you apply liquid eyeliner).
Let it dry for 2-3 minutes before you apply any other product on top of it.
Be consistent with your use.
Note: Do not apply lash serums directly to the lashes, the lower lash line, or the corner of the eyes, as the formula may get into your eyes to irritate. Dip the applicator into the bottle only once. Be careful not to rub your eyes or apply makeup until the serum doesn't dry.
For Babe Lash, you can use their serum every 2-3 days in the beginning and gradually increase the use. Try it for 12 weeks to get drastic growth in the lashes. But GrandeLash suggests using its serum once daily for at least three months to notice changes. Both of them are safe to use with lash extensions.
Formulation & Ingredients
It is crucial to know the product's composition that you apply on the skin often. The formulation of these lash serums differs in their key ingredients. Let us look at the ingredients list of Babe Lash first.
Glycerin acts as a moisturizer and humectant to help in skin hydration. It is critical to develop healthy skin. Sodium Hyaluronate, the salt form of the famous Hyaluronic Acid, can bind water and act as a delicate moisturizer. Panthenol, or Vitamin B-5, has anti-inflammatory properties that protect and heal the skin barrier. Panax Ginseng Root Extract has antioxidant properties and helps in blood circulation too.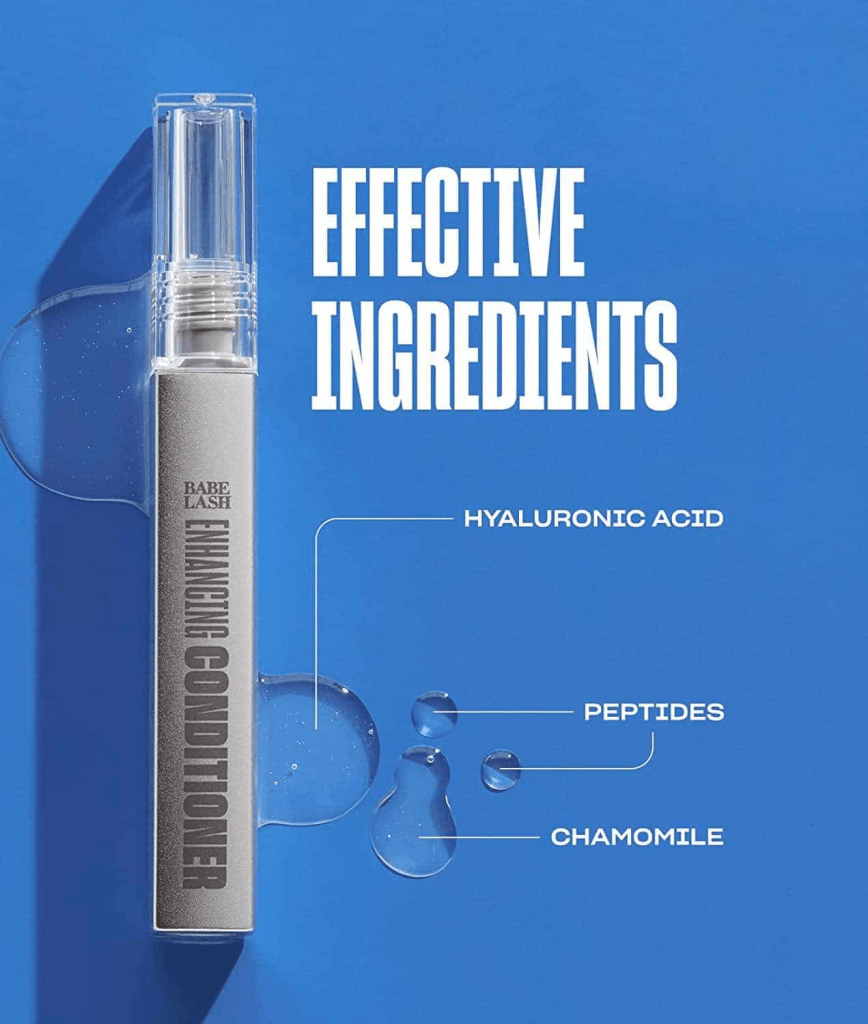 Coming to GrandeLash, the key ingredients are Amino Acids – vital for fortified lashes, and Hyaluronic Acid to hydrate the skin and condition the lashes. It minimizes the breakage of brittle lashes: vitamin E and L-Proline support lash health.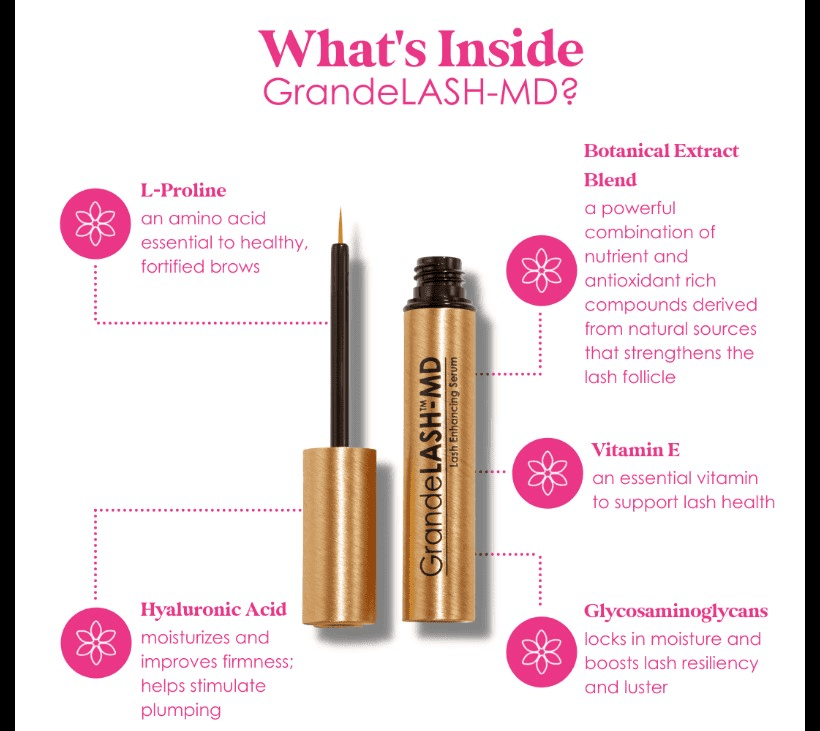 Safety & Side Effects
Side effects of Babe Lash lie in a few of its ingredients, like Phenoxyethanol (preservative), which isn't good for sensitive skin. The research concluded that using longer-chain parabens like Propylparaben and Butylparaben (present in Babe Lash) isn't safe on the skin. Side effects of GrandeLash are apparent due to Phenoxyethanol, which acts as a preservative. Sorbitan is another ingredient responsible for skin rash, allergies, or irritation.
Apart from these ingredients, a synthetic prostaglandin analog, Isopropyl Cloprostenate, is prevalent in both lash serums. The primary function of this hormone-like substance is to lengthen the "Anagen" (growth cycle of lashes) phase. Due to this, a lot of eyelashes pop out at the same time, and they look solid and voluminous as well. But, dermatologists are against the use of this ingredient, as it causes long-term effects that impact negatively on our eyes and skin. You can see a detailed analysis of the same in this video.
Moving forward, let us sum up the gist of the good and the ugly in both products.
Pros and Cons of Babe Lash
Pros
It is a Clean and Vegan product.
It is easy to use and travel-friendly.
You can use it with lash extensions as well.
Your lashes look longer and thicker than before.
It is free of alcohol, parabens, and essential oils.
This product is one of the most favorite lash serums.
Cons
Some individuals may not see any growth.
Folks with sensitive skin cannot use the product.
It contains different parabens that may irk the skin.
You may face skin irritation and itchiness around the eye.
The synthetic prostaglandin analog may cause a range of issues in your eye.
Pros and Cons of Grande Lash
Pros
It can last up to several hours.
It is ophthalmologist-tested and approved.
Get denser lashes that are healthier than before.
It is free of alcohol, perfume, and essential oils.
It is cruelty-free and safe to use with lash extensions.
It has natural ingredients like amino acids and Vitamin E.
Cons
It is not safe on sensitive skin.
Folks with sensitive eyes cannot use it.
It may be irritating due to some of its ingredients.
Due to honey on its ingredients list, it's not Vegan.
You have to be consistent with us to see any changes.
Customer Reviews | Babe Lash VS Grande Lash
BABE LASH
Before jumping onto reviews by other customers, I want to share my verdict of using Babe Lash for a year now. I agree that this lash serum made my lashes grow manifold. I noticed that my lashes were longer and thicker than before. So much so that I ceased using lash extensions as my natural ones did the work perfectly. However, GrandeLash performed better on me. But do hear out what other lovers of Babe Lash have to say.
Maria notes, "Babe Lash is incredibly efficient. I saw the changes in the 2nd week itself after using it once every day. Seriously, I was merely seeking it to pop out some more lashes. Still, it returned me a voluminous lash line instead."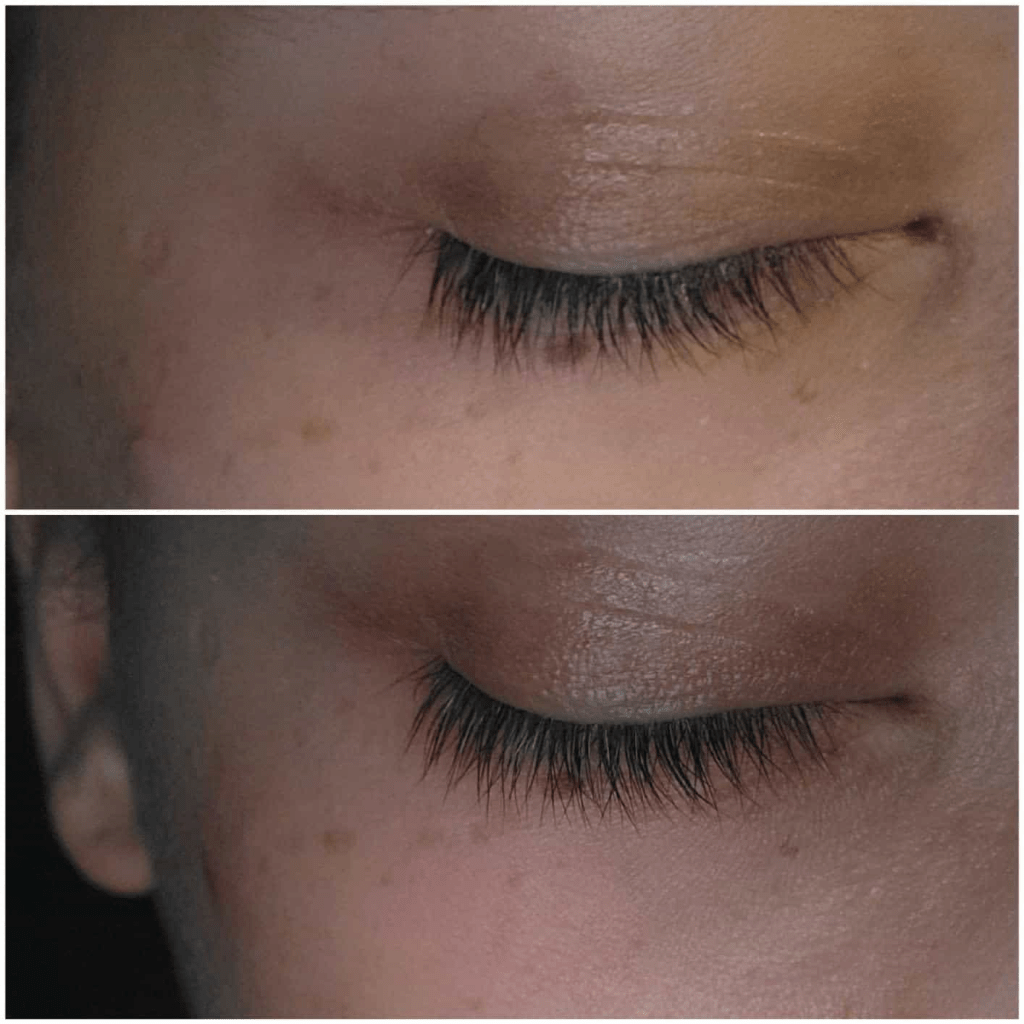 Agatha writes, "Honestly, this lash serum does what it claims. My lashes look healthy and stronger now. My eyes were irritated at first, but it gradually lessened and faded at last. I guess my eyelids were getting used to it."
Kylie argues, "I felt a tinge of inflammation after several initial uses. Immediately, I stopped using it and asked for a refund of the product. Luckily, I got my money back."
GRANDELASH
As I said earlier, Grande Lash worked better than Babe Lash on me. Babe Lash took roughly ten weeks to fill up my lash line. But, the same initial growth I noticed with GrandeLash in the mere 4th week. The application process is similar in both cases. I dip once and scrape off the extra serum before striking it on my lash lines.
So, if you think the more the serum, the greater the effectiveness – you're wrong. I gifted this lash serum to my friend's mom a few months back on her birthday. But she stopped using it when it irritated her eyelids continuously afterward. Thus, it is safe to assume that an individual's experience with lash serums varies greatly. Listen to what others have to say on this matter.
Dermia asserts, "GrandeLash changed the face of my eyelashes. They are fuller, denser, and stronger than before. Surely, this lash serum is a boon in disguise for me. I'd highly recommend you to give it a try for once."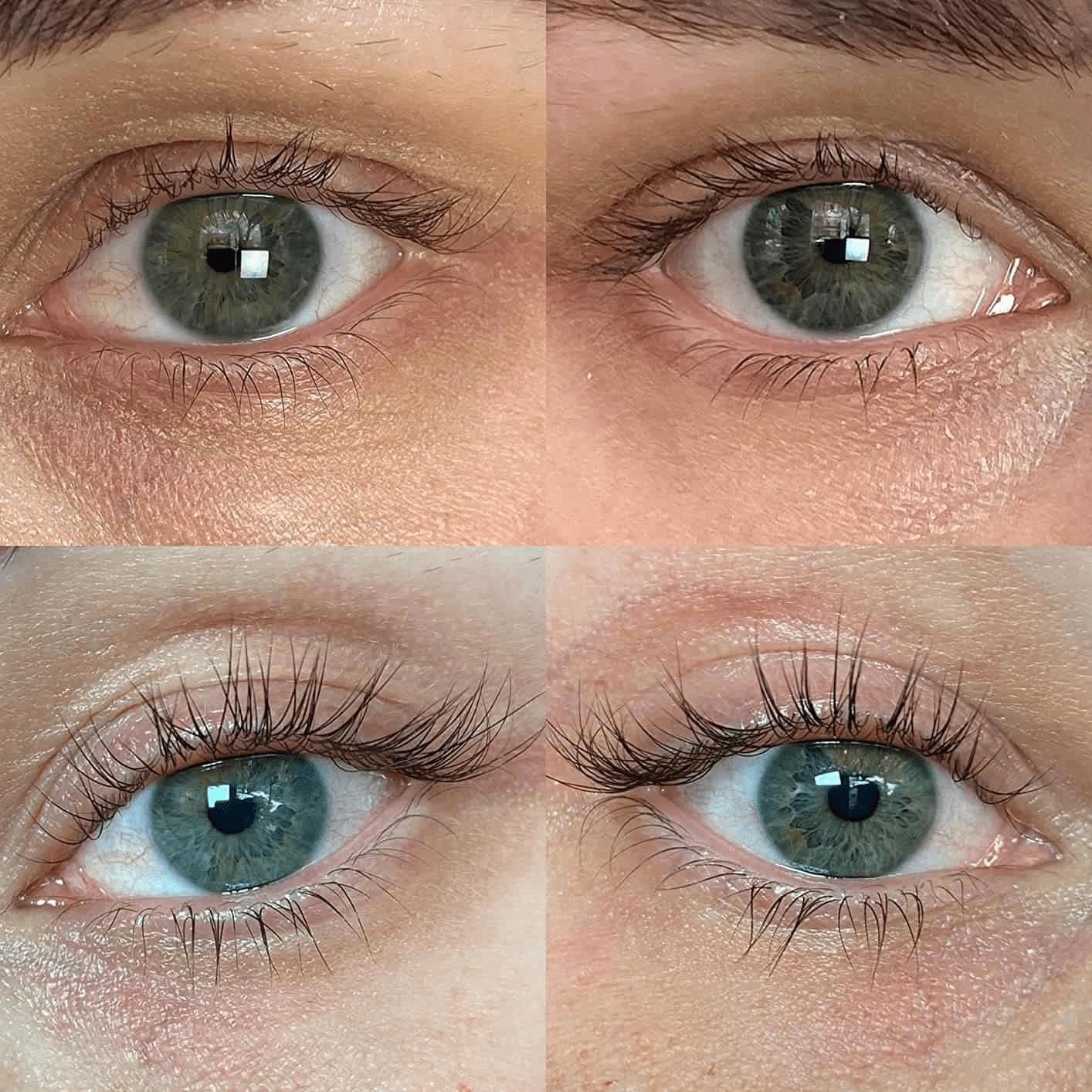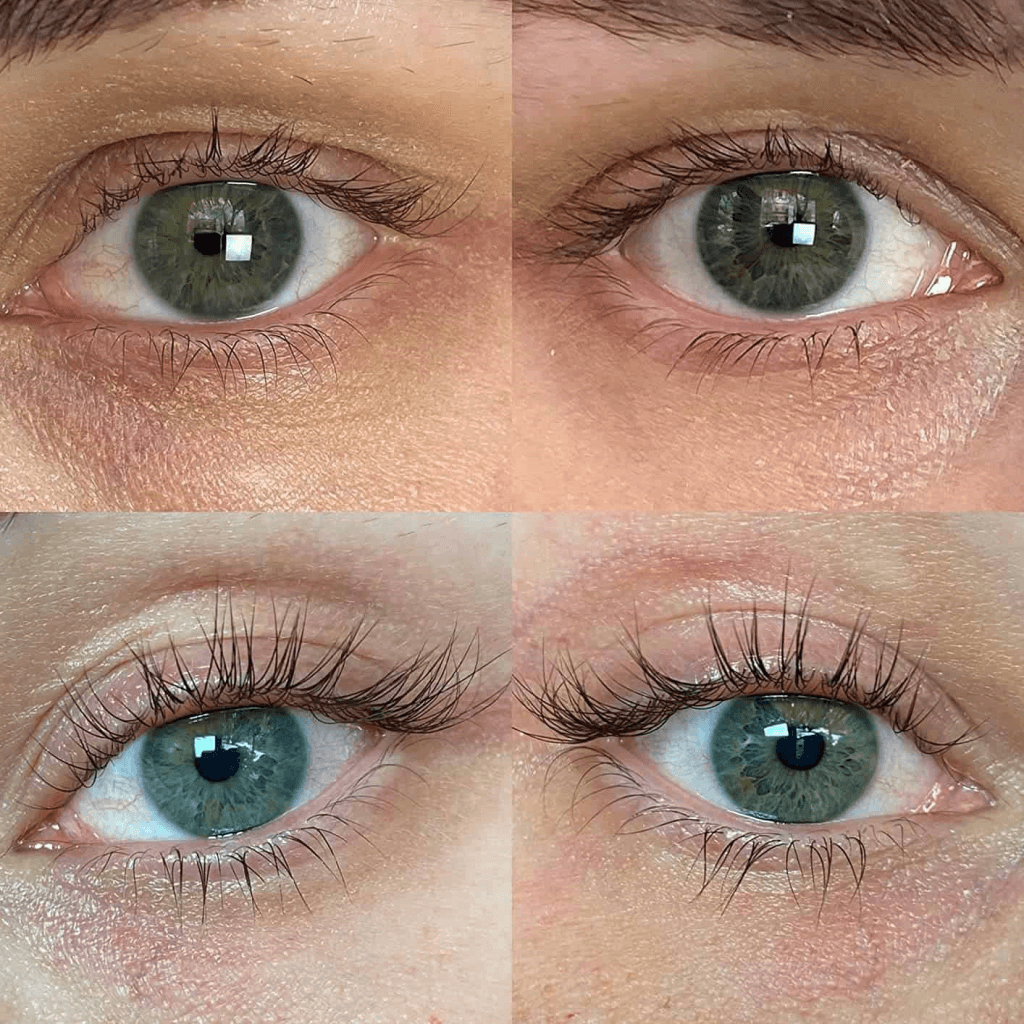 Melina shares, "I never believed my lashes could grow back at 40. But this lash serum did it. Skeptical at first, I used to apply only thrice a week to let my skin get used to it. Later, I increased the use to four times a week and still follow it."
Favchio refutes, "Lash serums only exacerbate the prior problems. I became a victim of it. Using this GrandeLash made my lash line itch and darkened my lids too. What a waste of money!"
You can see that both the serums received a ton of positive feedback alongside a few negative ones. And so, know well about the product you plan to buy.
FAQs | Babe Lash VS Grande Lash
Below are some people's oft-asked queries on the internet search bars. See if this section solves some of your queries too.
Is Babe Lash or Grande Lash better?
Both lash serums have specific formulations to amplify the growth of eyelashes during the anagen (lash growth period) phase. But they come with their respective set of pros and cons, as you can see above. Much feedback confirms that the lash serums may work differently on each individual, which is the case with these products.
Is Babe Lash suitable for your eyelashes?
Yes, Babe Lash's essential lash serum is suitable for your eyelashes as it helps them to grow in length and volume. With effective ingredients built up to boost the extension of your eyelashes, Babe Lash is one of the most sought lash serums in the market, backed by actual results.
Can I use Babe Lash every day?
If you suffer from extreme lash loss, use Babe Lash at least once every day. Otherwise, applying 3-4 times a week will do the job. But be consistent with its use for up to 2-3 months to notice any changes in your eyelashes.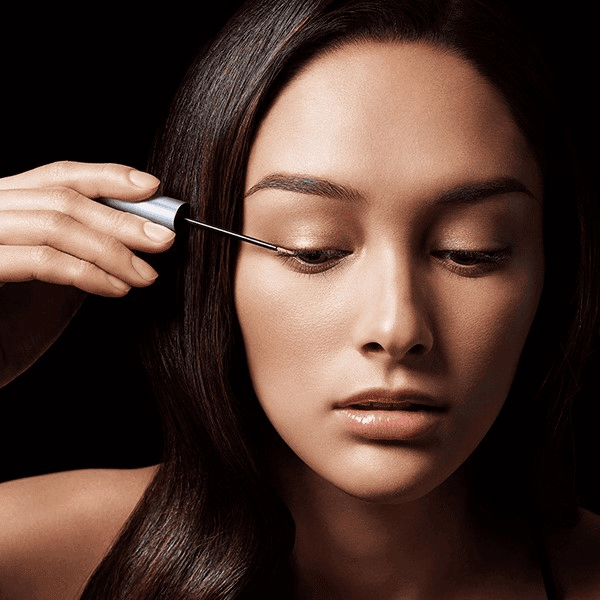 Does Babe Lash darken eyelids?
The chances of Babe Lash darkening your eyelids aren't rare due to using a prostaglandin analog (Isopropyl Cloprostenate). This synthetic hormone-like ingredient is crucial to solid eyelash growth, but it comes with its bag of side effects. Darkening of eyelids is just one of them.
Is Grande lash serum safe to use?
Due to some of its naturally formidable ingredients like vitamins, peptides, glycerol, and hyaluronic acid, this lash serum is safe and effective. Nevertheless, side effects exist as it contains some elements that can harm the skin around our eyes.
Can GrandeLash cause dark circles?
Again, this lash serum contains a synthetic prostaglandin analog in its ingredient – Cloprostenol Isopropyl, which may be responsible for many side effects, including dark circles around eyelids, as we saw earlier.
Closing Thoughts
As we move closer to the verdict of our Babe Lash VS GrandeLash battle, I hope you are clear on all their points by now. We mapped out the background of these products to their features, price, side effects, and feedback. Though it is evident that both products have roughly the same attributes with similar trends in results, the cost of GrandeLash is more.
It would be better to run through their ingredients list to verify you don't have allergic reactions to any of them in the past. But take into account the importance of a patch test beforehand. Proceed with the product only when the lash serum doesn't react on your skin for 24 hours.
To address any further queries, drop them in the comments below, and we will get back to you soon.
I'm Sarah Abraham, the founder and co-author of Blushastic.com and a professional makeup artist. Beauty is more than just skin deep, and that's why I'm passionate about sharing my knowledge and experience to help people feel confident and beautiful on the inside and out.
Whether it's skincare, haircare, or fashion, my goal is to empower women to feel their best. With my expertise in the beauty industry, I strive to provide practical advice and tips that are accessible to everyone, regardless of their skill level or budget.