Do you often find yourself struggling with your eyeshadow? It is too powdery and won't set on your inner corners, and it is so light that your friends can't even make out you are wearing a blue shimmer. Too bad! It can only happen so often that a makeup product stirs your heart, and you can't stop thinking about it. The Julep Eyeshadow 101 has instilled fondness in many beauty enthusiasts trying to add more drama and definition to their eyes. The eyeshadow formula has everything you need to look pretty. But will this work for everyone, or is it just another sham online? Julep Eyeshadow Stick reviews will unveil the truth.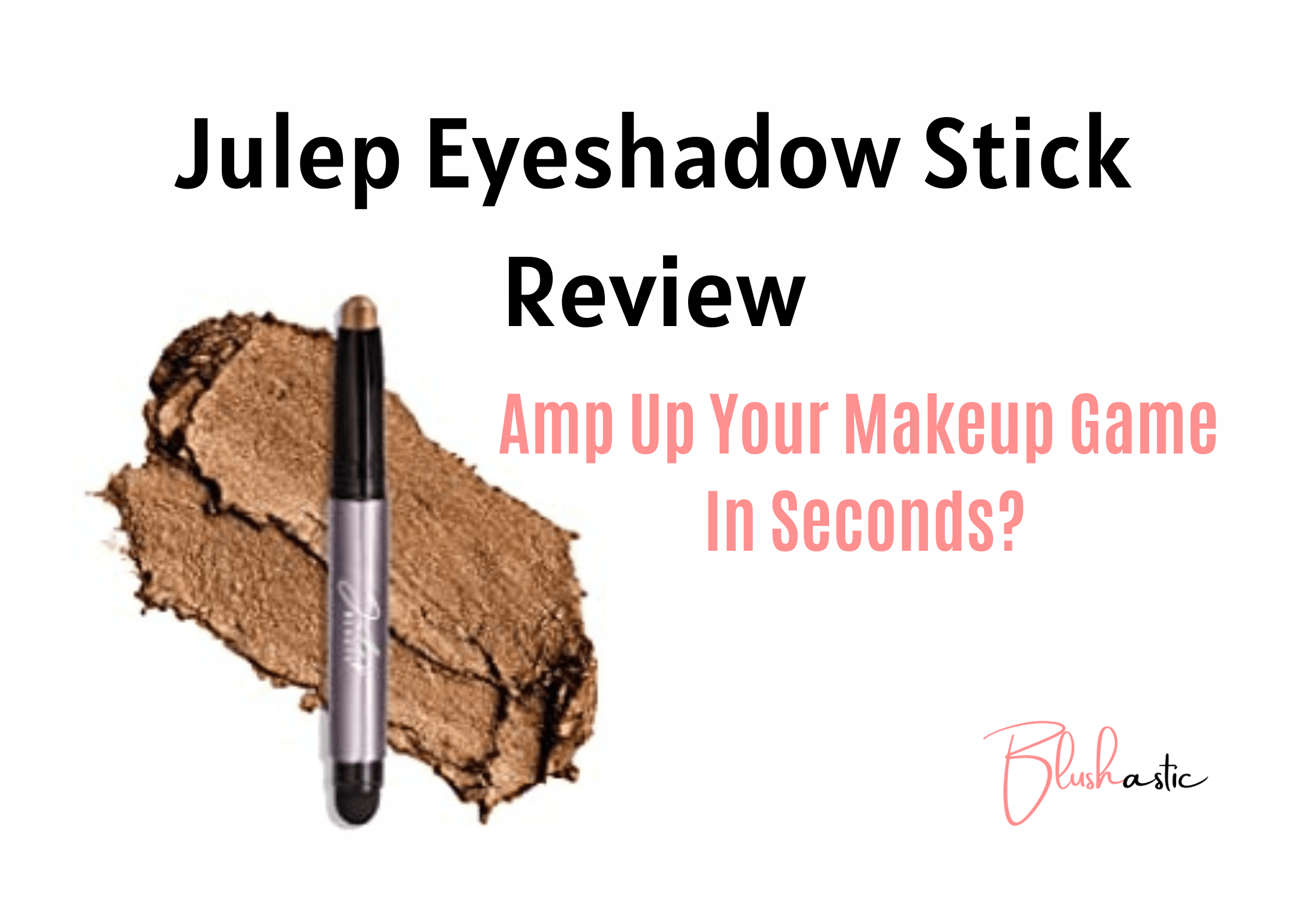 All the bling and glitter of your makeup begins in your eyes! So it is obvious you wouldn't want it to fade away or crease up and smudge your eyelids, right? Consider yourself saved, for we know how to help you! Let us see if the Julep Eyeshadow Stick is worth it. 
Julep Eyeshadow Stick Reviews |
Amp Up Your Makeup Game In Seconds?
Only you can be the best judge of what suits your skin and what complicates it. Makeup is supposed to be effortless and glides on your skin like butter, and according to Julep Eyeshadow Stick Reviews, this stick delivers what you need in a matter of seconds. The eyeshadow has been designed as a stick that is super easy to apply.
The composition contains skin-loving ingredients like vitamins E and C and candelilla wax. It serves multiple functions like defending your delicate skin, making skin texture smooth, brightening radiance, and enhancing bendability. The stick delivers crease-proof color, so you don't have to be embarrassed during a meeting, even if it is summer. 
Julep Eyeshadow 101 Crème to Powder Waterproof Eyeshadow Stick 10 Piece Palette- Ginger Matte, Clove Shimmer, Clay Matte, Pearl Shimmer, Stone Matte, Cocoa Shimmer, Onyx Matte, Silver Moonlight Metallic, Galaxy Grey Metallic, Taupe Shimmer
HIGHLY PIGMENTED EYESHADOW 10PC SET GINGER MATTE, CLOVE SHIMMER, CLAY MATTE, PEARL SHIMMER, STONE MATTE, COCOA SHIMMER, ONYX MATTE, SILVER MOONLIGHT SHIMMER, GALAXY GREY METALLIC, TAUPE SHIMMER :This set of 10 eyeshadows delivers on neutrals and and nourishment, thanks to the hydrating formula with Vitamin C & E.
CREME-TO-POWDER WATERPROOF EYESHADOW: This waterproof, crème-to-powder eyeshadow stick glides effortlessly across lids before drying to a waterproof crease-proof powder finish.
NATURALLY EFFECTIVE INGREDIENTS VITAMIN C & E: This cream-to-powder eyeshadow stick does double-duty, thanks to the hydrating, nourishing formula with vitamin C & E. Delicate sensitive skin will love the vitamin E that protects against free radicals with antioxidants, and the vitamin C, which treats environmental damage to improve skin tone and texture. And candelilla wax makes every shade easy to blend, naturally.
NO BRUSH REQUIRED: Just glide and go. With smooth application, a built-in smudger for effortless blending, and a waterproof powder finish, you don't need a brush to get the look you love.
HOW TO APPLY: Prime the smudger by coating it with color, then sweep the eyeshadow stick directly across your eyelids. Use the built-in smudger or your fingers to blend before the formula sets. For best results, prime the smudger by coating it with color prior to use.
While users have been happy reveling in its effortlessness, others expressed dissatisfaction regarding the price. The set offers you a plethora of options that you can use to revamp your skin so that any other setback might be forgotten. 
How to apply?
Applying an eyeshadow as a stick can be tricky, but with the correct grasp, you can do justice to all your IG pictures! Let us see how to master the art of applying an eyeshadow stick! 
Place the stick against your eyelids, closer to the base of the lashes.

Sweep directly across the lid.

Don't keep your hands too light, as you want perfect precision.

Use your fingers to blend, or take the built-in smudger before the formula dries and becomes unshakeable. 

To ensure maximum results, use a primer on the smudger by coating it with the color you want before using it. 

Use an affordable mascara 
Add your favorite lashes and,

Hello,

beautiful eyes!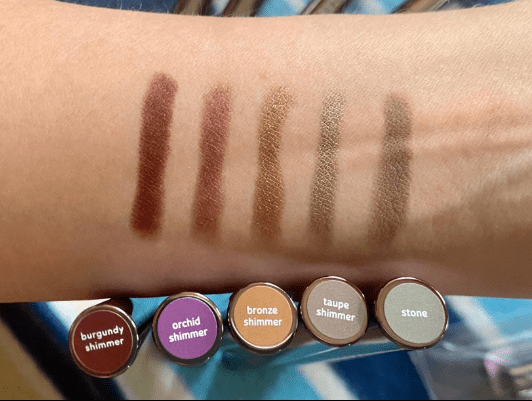 Perks 
A total of 31 iconic shades are available. 

Offers different varieties like shimmer, matte, metallic, and vitamin E

Delivers rich and heavy pigmentation 

Cream-to-powder formula 

Easily glides on your skin

The waterproof formula does not cause creasing

It feels hydrating, and nourishing because of vitamins C, and E

Shields skin from free radical damage

Improves skin tone, and texture 

Effortlessly blendable composition 

Dries into a sensational powder finish 

Ergonomic design, so no brush is required 

Candelilla wax ensures the smoothness of the skin

Does not transfer or budge 

Never been tested on animals 
Drawbacks 
The formula feels sticky after some time

It may cause minimal creasing 

The eyeshadow might cause sensitive skin to be irritated on rare occasions 
Customer Insights | Julep Eyeshadow Stick 
No one likes an embarrassing meltdown, especially when you convinced yourself to spend so much money and bring it home, only to realize that it does not live up nearly anything to its expectations. We don't like you seeing being cheated like this, so we took matters into our own hands. After the product claimed to give you a budge-proof formula in the form of a mere stick, we have gathered the point of view from many reliable sources who tried and experimented with the Julep Eyeshadow Stick. Let us see what customers have been feeling about this new prospect. 
Cynthia commented, "I am not much of a makeup person, so I always stick to the basics or minimal things. This is why I do just my eyes and lips to ensure I am presentable. Recently I came across this stick online and thought of trying it out. The application was super smooth and felt like rubbing butter on my skin. My skin felt very moisturized after a long time, and I wish I had found this sooner. I bought the Julep Eyeshadow Stick Pearl Shimmer and can't wait to get my hands on other shades of this collection. Go for it, girls!"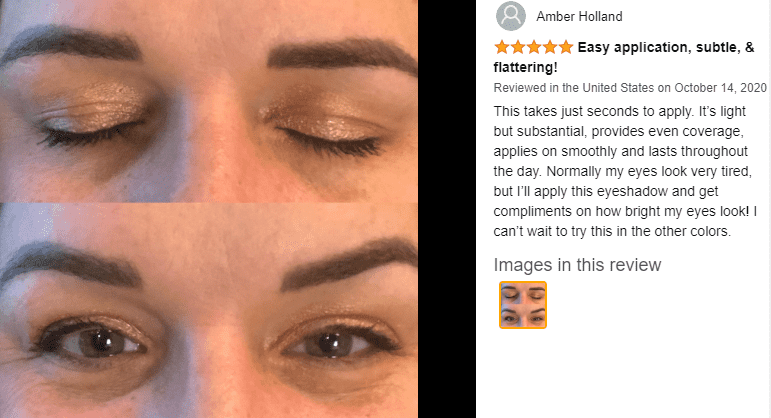 Margo pinned, "Not a person who buys expensive things, but my best friend somehow convinced me to get this one. I have to say, and I am not happy with it personally. The formula was okayish and felt like other regular ones. The pigmentation was nice but started wearing out after some hours. This stick does not have my vote."
Marriene said, "Loving everything about these sticks. I recently got four of them, and each has a fantastic finish. The metallics one looks better, and I am looking forward to trying more. The best part is, there is no transfer, and I don't have to worry about ruining my makeup in the middle of a get-together!"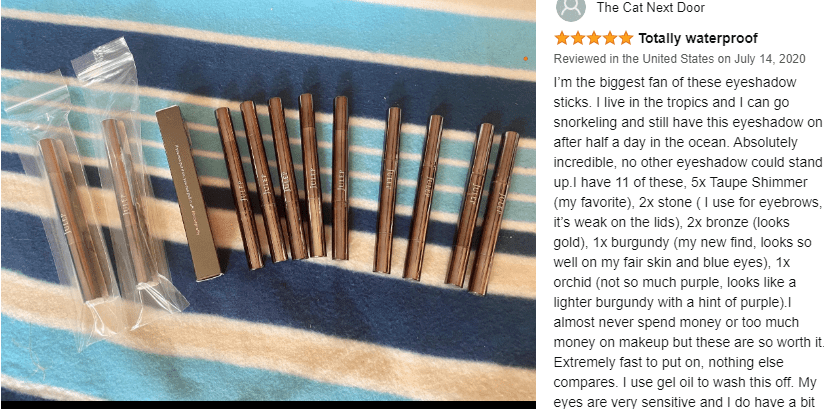 Alina said, "There is no chance I am paying so much for a single eyeshadow stick. I can easily switch to better alternatives that are cheaper and come in sets. This way, I can have more options to experiment with paying less."
Melinda mentioned, "This is hands-down the best eyeshadow in my collection I have ever purchased. If I had to choose any eyeshadow stick that offered such seamless application, it would be this undoubtedly."
FAQs | Julep Eyeshadow Stick
Julep Eyeshadow Stick where to buy?
If you want to get your hands on the Julep Eyeshadow stick, you can do so without inviting any sweaty hassle. The much-sought-after product is available on a bunch of retail sites like Amazon, eBay, and Walmart, so you would be wise to buy from all those places. One can also directly visit the brand's official website and purchase from there. 
Are Julep products safe?
Yes, all the products falling under the shadow of this brand are safe to use on your skin. They are 100% vegan, and none of the brand's products feature animal-derived ingredients. After having established that it is cruelty-free, the brand claims that its mica percentage is sourced without using child labor, that is, through ethical manners. It contains nourishing ingredients that help improve your skin's condition and not degenerate it. 
What are the Julep Eyeshadow Stick colors?
All the Julep Eyeshadow Stick colors are 31 in total. These include varieties of shades in ranges that have been divided into three primary categories. These are the shimmer, matte, and metallic ranges. Shimmer consists of 16 dazzling hues, the Matte range consists of 10 iconic colors, and the Metallic range features 5 sultry colors. All stains are unique to each other and help accentuate your features.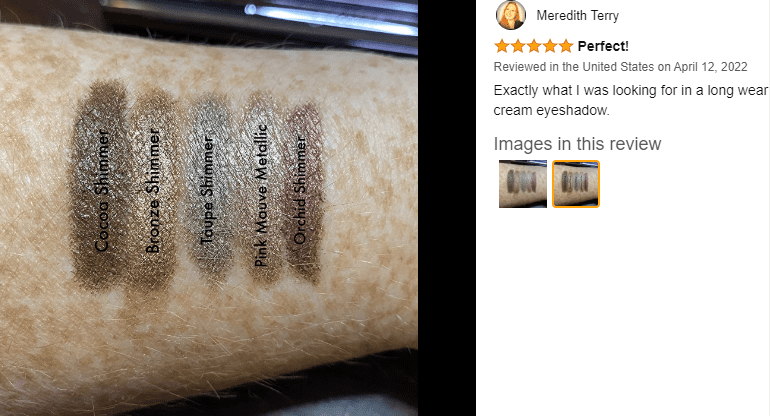 How to make eyeshadow stick better?
If you want to make things spicy and enhance longevity, as well as the payoff of the eyeshadow, some tips might come in handy for you. Prime your eyes using a concealer, use an eyeshadow primer with heavy pigmentation, apply the powder and then blend. After this, you need to spray some setting spray on your beauty blender, as that offers maximum precision. Add more layers like mascara or eyeliner to add definition. Opt for a white eyeshadow as your base. This will make your eyes pop out beautifully. Make sure you use a cream or liquid formula that is easily blendable. 
What color eyeshadow makes blue eyes stand out?
Warm orange tones don't overwhelm your complexion and strike a perfect balance for your blue eyes. Apart from that, you can play with some grey tones blended seamlessly with silver shimmer or lighter tones of blue to add more intensity to your makeup. Gentle tones like turquoise and matte browns are good because they offer a soft focus and define your eyes where darker shades can't. 
Closure |
Julep Eyeshadow Stick Reviews
Every girl's fantasy is picking out the best things to stuff in her makeup arsenal. But many of us get swayed away, finding ourselves picking out something that is not the right choice for our skin or taste. And then, others take this opportunity to get their grasp on the season's best edits. According to Julep Eyeshadow Stick Reviews, users have finally given the word on this pick that claims to dazzle your eyes with its magic. Amp up your beauty game with just one stroke, for if you use this once, you will never return to the boring ones again. 
While most of the beauty population seems to agree with this thought and have given their consent saying this Cream To Powder Eyeshadow Palette helped them keep their eyeshadow in place for a long time, others were not entirely moved by it. Some users thought a single eyeshadow stick cost was heavier on their purse, while others went out to buy the whole collection. This time-saving pencil can be your muse on all days of the week, should you bring it inside your makeup pouch. We are thrilled to get more shades, are you too?
Rebecca is a skilled writer with a passion for makeup and skincare. With years of experience in the beauty industry, she has a deep understanding of the latest trends and products and a talent for creating engaging content that resonates with her readers. Whether she's writing about the latest skincare products or sharing her favorite makeup tips, Rebecca's writing is always informative, entertaining, and inspiring.