Every set of eyes has a story to tell. And if yours are all black and hollow, it will not be perfect to hear! Your self-care ritual basket must always have a good eye cream tucked in itself so that the mirrors of your soul look fresh and youthful. With time, darkness, wrinkles, and pigmentation usually take over, so your perfect cream must have some satisfying anti-aging properties loaded in it. 
Finding this baby seemed arduous while on this quest, but we did it! According to a few Jaysuing Eye Cream Reviews, if you want an exclusive eye cream formulation, this one is the best to protect your delicate under-eye skin. Because of its serious depuffing action, it is considered a connoisseur in eye creams. But is that all valid or just sugarcoated words?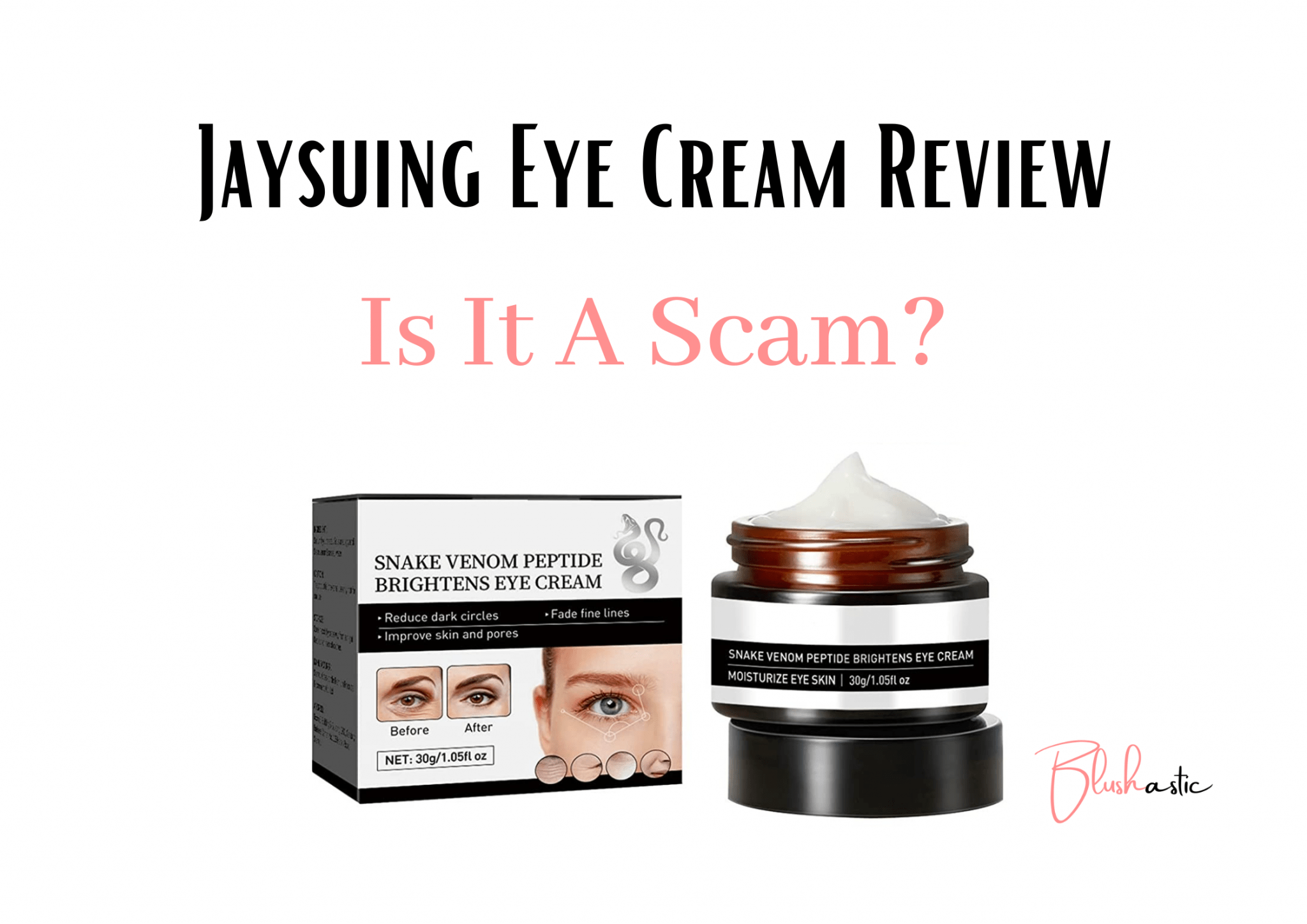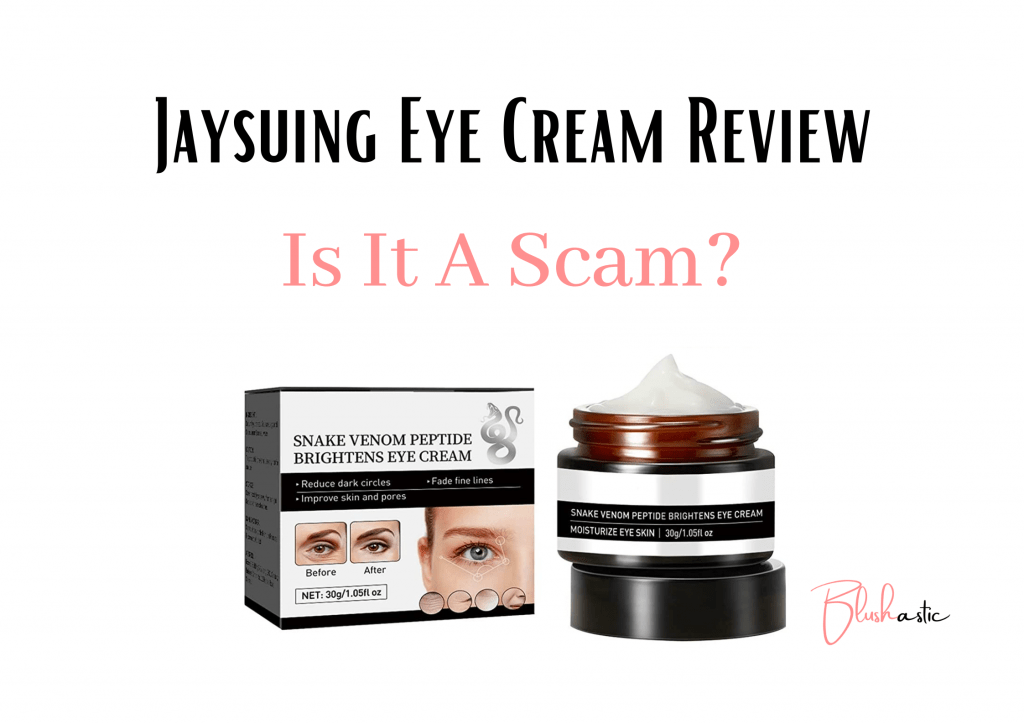 We know you dont want to buy just anything paying from your wallet and later realize it is not even working for you. So that you dont just put this one idle on your beauty shelf, we have decoded this entire article on the most sought-after Jaysuing Eye Cream. Let us see if your eyes are going to look better or not!
Jaysuing Eye Cream Reviews | Youthfulness In A Jar?
Just when lousy lifestyle habits and binging Netflix for countless hours were not enough, we decided to give our eyes more trouble by not protecting them the right way when we stepped out. That's right! Exposure to environmental aggressors just adds to the burden of having your eyes look like a dry and weary desert! All this can be avoided if you give your skin the regular dosage of love it needs. According to Jaysuing Eye Cream Reviews, this formula has snake venom as its hero element, which claims to shoo your dark circles and wrinkles back to where they came from!
According to clinical studies conducted on the product, the evaluation revealed that in the first week of the application, users could see their puffiness relieved and a bit of improvement in their dark circles. Users also said that at the end of four weeks, you could see more noticeable changes like fine lines fading and pigmentation improvement. Apart from this tough repair and contouring of your eye area, the formula also brings potent benefits like promoting collagen regeneration, which smoothens fine lines, removes wrinkles, and offers long-lasting moisturization that nourishes your eyes look. 
However, there are still some speculations regarding the ingredients in the eye cream, which is rumored to have some side effects. So, will you believe it, or are you willing to find the truth?
How to Use Jaysuing eye cream?
Wash your face with a gentle cleanser
Pat dry with a soft towel
Take a humble amount of the eye cream on your fingertips
Apply it on the top and bottom of the eyes
Gently massage the formula with the help of the middle and ring finger
Keep massaging from the inner corner to the outer corner
Continue with the circular motion until the procedure is nicely absorbed and no residue is left behind
Pro tip:- You can do this routine as a last step of your skincare routine the night before you go to sleep. This ensures the formula will pamper your skin from night to morning so that you wake up feeling good about yourself! For the added benefit and more noticeable results, have a good sleep schedule and drink plenty of water to keep yourself hydrated. A healthy metabolism may give your results faster and better!
Perks
Fast-absorbing formula
Lightweight and ultra-blendable texture
It provides a very soothing effect on the skin
Tightens, firms, and lifts the eye area
Corrects puffiness, distressed skin, and under-eye bags
It helps in erasing fine lines, and wrinkles
It gives a plumping effect to the skin
Improves hydration by locking in essential moisture
Leaves your skin smoother and textureless
Forms a protective moisture barrier
Suitable for all skin types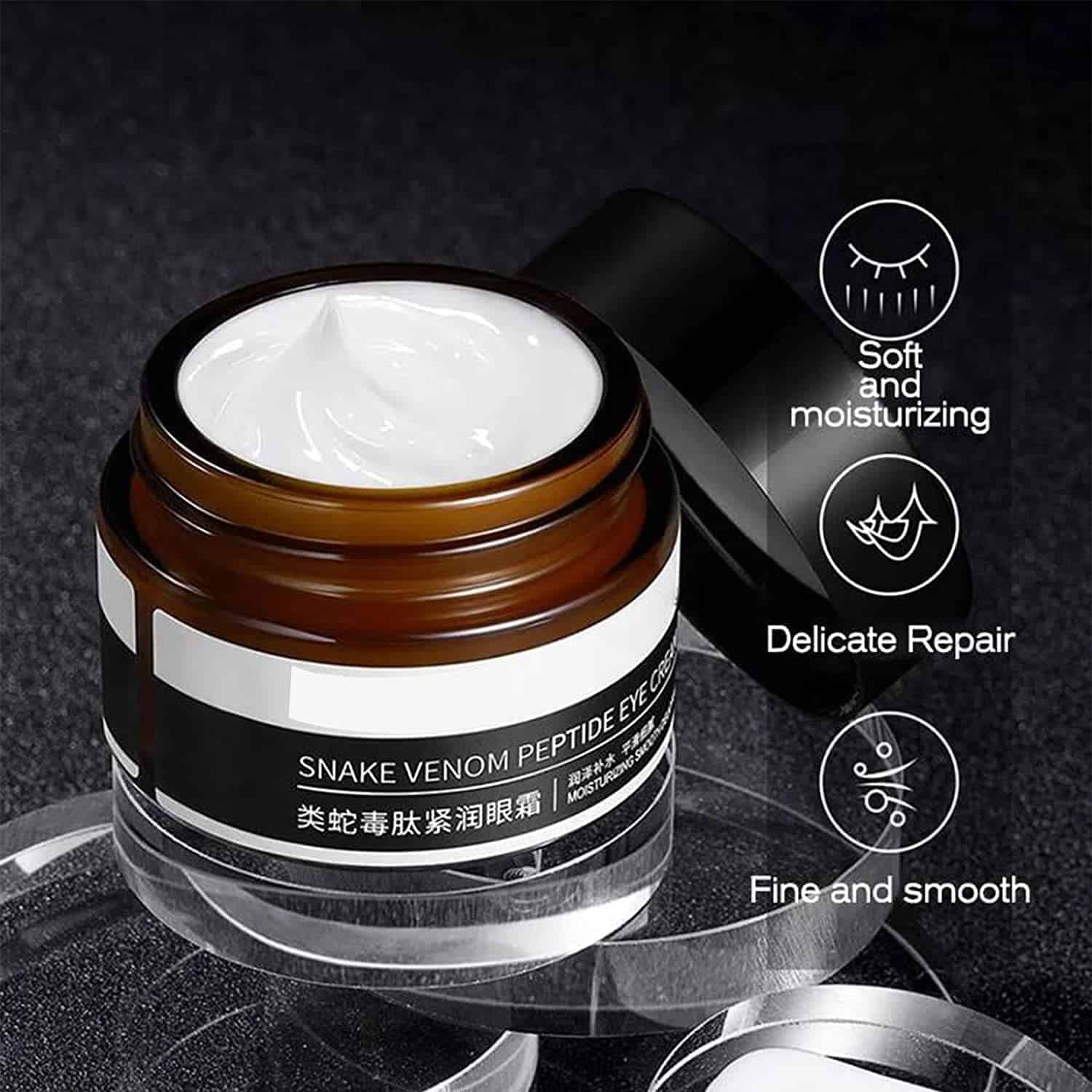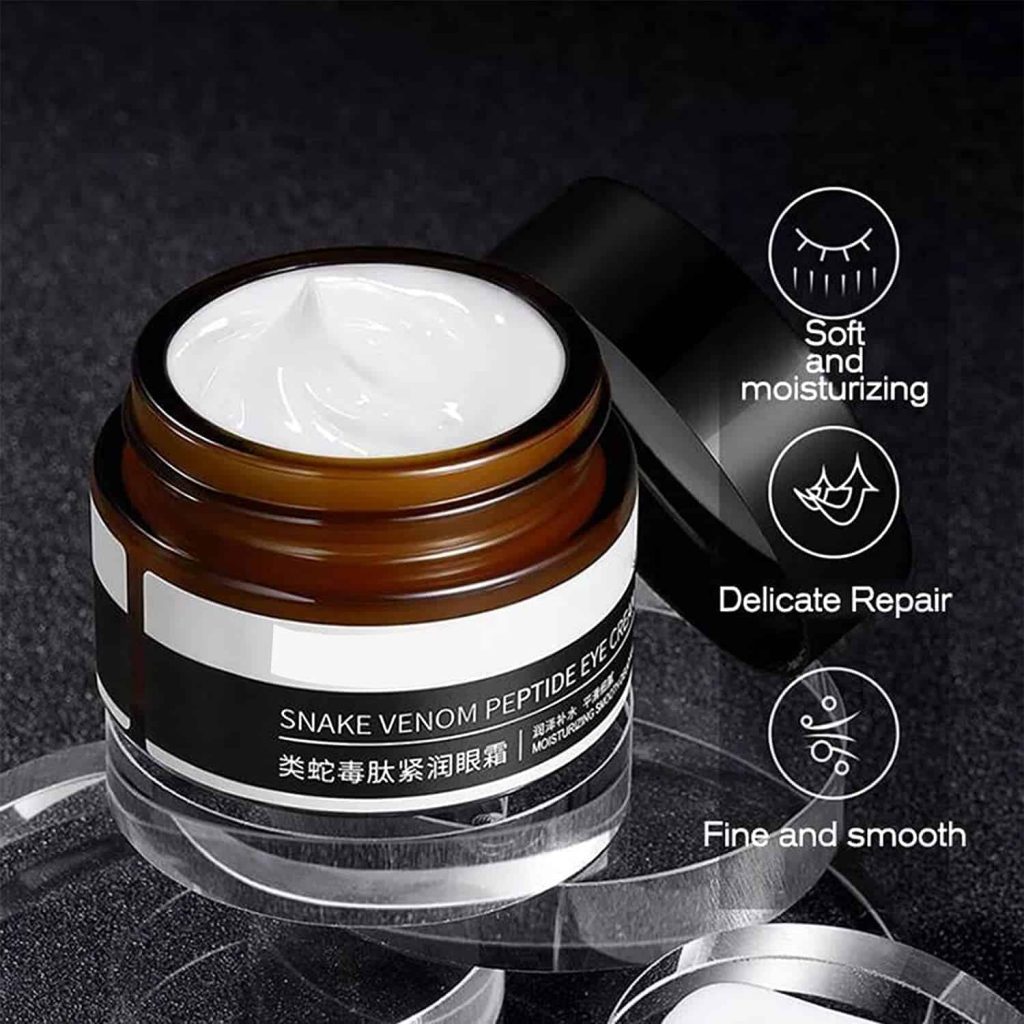 Drawbacks
People with sensitive skin might experience side effects from using snake venom peptide eye cream. This may cause swelling in the application area, redness, itching of the skin, or a stinging sensation at the site it is applied. However, this may only happen for some.
Jaysuing Eye Cream Ingredients
Snake Venom Peptide
It might sound scary, but snake venom peptide is one of the most exotic ingredients in your anti-aging formulas. What makes this an essential part of this eye cream is it supplies deep moisturization to the under-eye area, which removes the veil of dullness and eliminates wrinkles. It also tackles other skin problems like dark circles, swelling, fine lines, under-eye bags, creases, and crow's feet. If you are consistent in the usage, you can see your skin be younger-looking and healthier.  
Squalane 
You might not be an avid researcher. But you may have to be one if you are trying to pick out unique ingredients to concoct your special eye cream recipe. The Jaysuing Eye Cream has been infused with rich amounts of squalane, an excellent emollient in the skincare industry.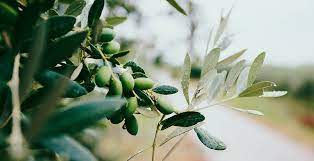 It enhances the skin's protective barrier and offers multifold benefits like calming irritated skin, softening it, locking in essential moisture, and amping up hydration levels to prevent your under eyes from losing their moisture or looking dehydrated.
Glycerol
Every day, we are increasingly glued to our phone screens and laptops. This makes our dark circles even darker, lifeless, and beyond repair. Lucky for you, this eye cream has been enriched with glycerol, a natural skin hydrator. This ingredient draws in moisture to the top layer of the skin, helps ward off puffiness and wrinkles, and helps diminish fine lines' intensity. Apart from replenishing lost moisture, this also aids in protecting the skin against losing elasticity and dryness, which gives your face a youthful appearance.
Nicotinamide
Nicotinamide, aka Niacinamide, is a form of vitamin B3 and is also the hero of the skincare industry. This is because it has unique attributes that help brighten your under-eye area, prevent signs of aging, and protect your skin from any environmental aggressors. It also fights off the internal stressors of the skin, which break down the skin and lead to premature aging signs like dynamic wrinkles and discoloration. The most compelling benefit it offers users is its skin-brightening properties that reduce brown aging spots.
Customer Feedback | Jaysuing Eye Cream Reviews
Eye creams are essential in receiving your beauty because everything begins in your eyes! But how do you make sure it is the perfect one for you? Luckily, we took this trouble to sort it out for you, and according to fashion scoop, the Jaysuing eye cream has been making raves for a long time on the internet. But how do you decode its efficacy so that you can know if it is worth your money? We spoke to reliable sources who shared their experience with us about their journey with the product. Let us hear what things people have to say about it!
Caroline said, "I am a content writer, always writing something or reading online on my laptop. I understand that it is a part of my profession, but it also gives me a lot of wrinkles and fine lines. My irregular sleep schedule also affected my appearance, so I tried this cream. Thanks to the unique and rare ingredients in this, the formula has helped vanish all the puffiness I used to have under my eyes. My eye bags dont look as bad as they once did, and I am relieved. It took me two months to start seeing positive changes, so I advise you to be patient. I wish I had known about this earlier."
Jennifer commented, "Used it for one whole month and still did not see any result. This might not be your best option if you want quicker results."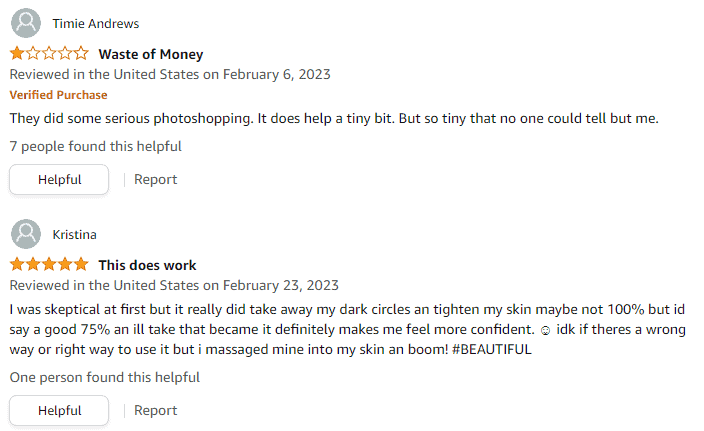 Ashley pinned, "My dark circles are nothing compared to my family's dark circles. And no matter what I apply, nothing seems to have any good effect on it. I brought this cream only because of this special ingredient keeping my fingers crossed. I was surprised to see that only in a month, the dryness and itchy feeling were no longer there. My dark circles are slowly fading, and I am pleased."
Rosie mentioned, "Being born with sensitive skin is hard to live with. Therefore I am always skeptical before trying out something new. However, I had a lot of expectations from this because everyone in my class was talking about it. I experienced slightly stinging sensitization but ignored the sign when I first applied it. Later it started to itch badly, and I washed off my entire face. I dont think it is good for me, and I wish I could get my money back."
Anastasia expressed, "The best eye cream I have ever had in the skincare arsenal. I am proud of this!"
FAQs | Jaysuing Eye Cream Reviews
What are the side effects of snake venom peptide?
Snake venom peptide possesses common side effects like coughing, rashes on the skin, and loss of taste. When studies were conducted, it was found that these peptides produced the first orally active form known as captopril which is responsible for lowering blood pressure in hypertensive patients.
Is snake venom safe in an eye cream?
Owing to its name, most people get terrified thinking that incorporating snake venom in their beauty routine might cause harm to their skin, but in reality, it is the complete opposite! What makes this ingredient special is it has anti-aging benefits. So when you apply this formula topically on your skin, it helps moisturizes, remove puffiness, and vanish dark circles.
How long does Jaysuing Eye Cream take to work?
The formula claims to give your face a new look in just 28 days. According to clinical evaluation, it has revealed that users who were consistent with using this eye cream for four weeks saw improvements like fading of fine lines, lifting of the eye area, firming, and more definition, repair, and detumescence.
Can snake venom damage skin?
If your skin comes in contact with snake venom, you might experience redness, swelling, bruising, bleeding, or blistering at the bite site. The affected area might also lead to severe pain and tenderness upon touch. Also, people must look for symptoms like nausea, vomiting, and diarrhea. In extreme cases, people may observe the possibility of labored breathing, where breathing stops altogether.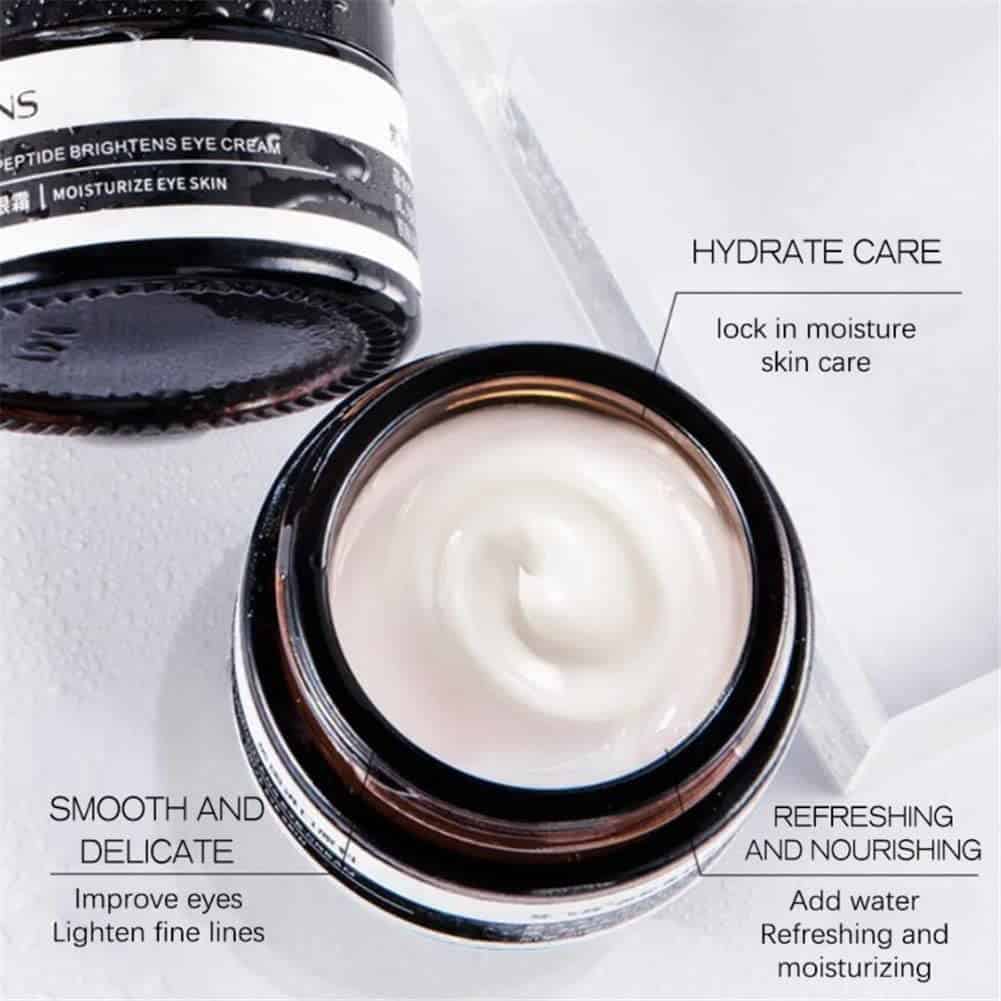 Can you use Jaysuing Eye Cream?
Yes, the formula has been designed with some of the most skin-loving ingredients like glycerol which has skin smoothening properties, squalane which is a popular emollient and helps in calming any signs of irritation or inflammation; nicotinamide which prevents and remedies aging signs, and snake venom peptides which prevent the formation of wrinkles.
Does snake venom make you look younger?
Snake venom offers many anti-aging benefits when infused into skincare, like eye creams. It lifts your skin but fights sagginess and diminishes the appearance of wrinkles and expression lines. These peptides also include the combined formula of hyaluronic acid, elastin, retinol, tocopherol(vitamin E), and amino acids, which help achieve a plumping look. This also offers potent benefits like healing and repairing, deep hydration, and enhancing elasticity.
Closure
Are you tired of buying eye creams that don't work? It's time you find something to climb to the top of your list of favorites. And what better can it be than letting your eye cream harness the power of snake venom peptide, which according to Jaysuing Eye Cream Reviews, is specially incorporated in it? Many might first be scared by hearing the term snake venom, but trust me.
The results will leave you surprised! What has stuck with most users is that 87.5% high-purity elastin present in this formula penetrates deep into the eye muscle and firms your dermal layer with moisture. Most users love this composition and texture to pamper their eye problems which look liek a lost cause.
From an average point of view, the formula has garnered the love of many beauty enthusiasts across the glob who are not afraid to try something new. However, the product has also managed to put some people into their backseats, with the fear of its key ingredient, snake venom. However, our eyes are ready to feel loved and nourished. We believe in what does not kill you and makes your eyes prettier!
Marilyn's deep interest in fashion, beauty, and lifestyle has led her to pursue a fulfilling career as a freelance writer and blogger. With her bachelor's degree in fashion design from the Fashion Institute of Technology, she has developed a keen eye for style and trends, making her well-equipped to offer valuable insights into the latest fashion and beauty trends.