Getting the perfect lashes for your eyes probably has been a long journey. But no more with the new customizable DIY eyelash extensions that you could get done without any salon help at home. These two competitors in the field of lash extensions, Flutter Habit and Lashify, have been tough choices. But how would you choose the best? For that reason, we have curated a report on these two brands that will be a Flutter Habit VS Lashify faceoff so you can get your perfect lash extension.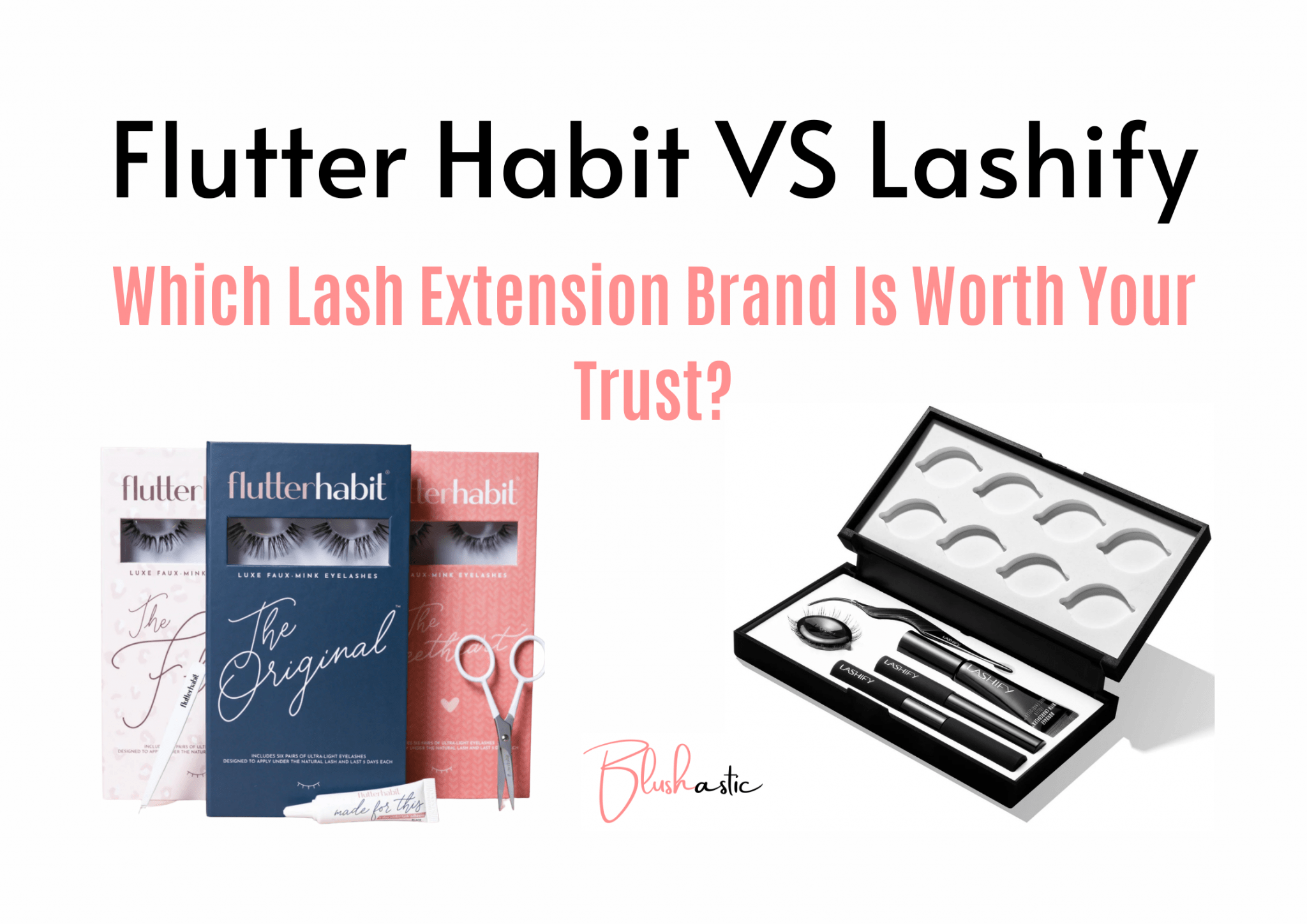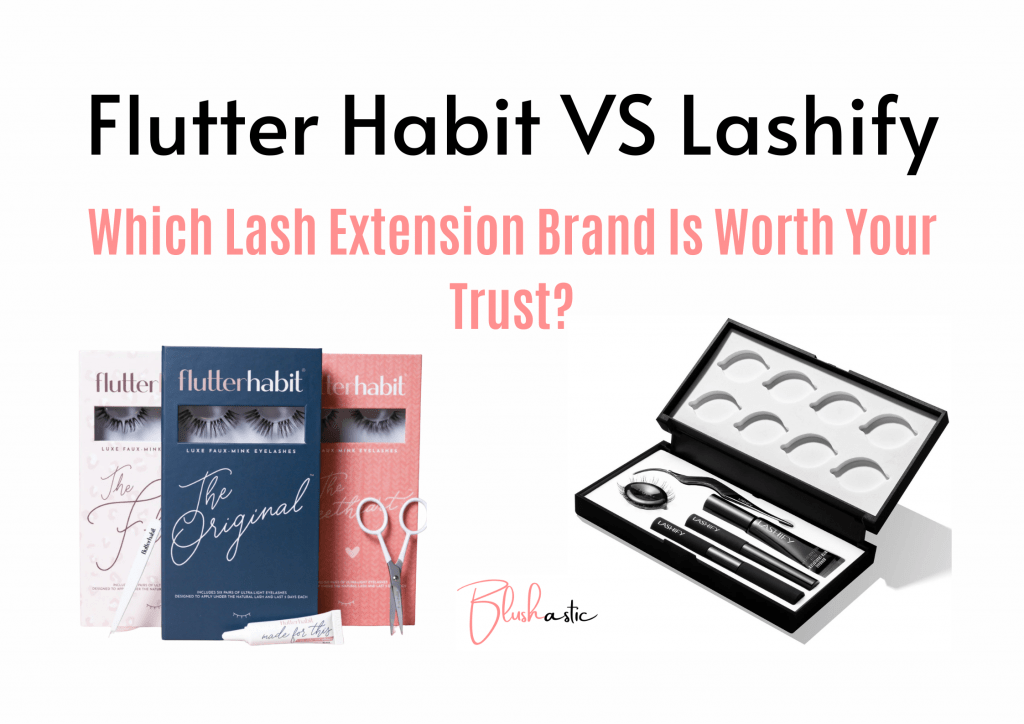 Flutter Habit VS Lashify | Which One Wins The Battle?
Product Range
The more products the brand offers, the more customers it attracts. Following this, Flutter Habit provides its customers with various eyelash extensions under two main categories – The Classic Collection and The Weightless Collection. Under The Classic Collection, the brand has around 8 different styles and designs of lashes. 
Talking about The Weightless Collection, the lashes are made with 'Hollow-Core' Technology and come in around 7 different styles. Apart from these lashes, the brand also offers essential accessories and tools like tweezers and scissors. You can also find some brow products, not many, though, like Brow Gel and Trainers.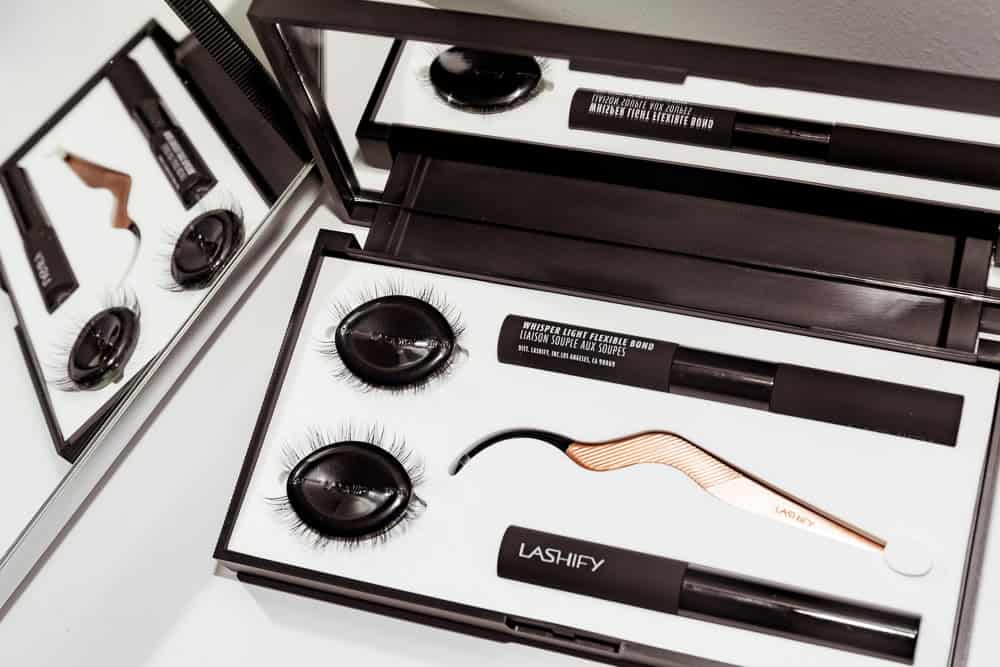 Coming to Lashify, the brand is widely known for its heart-throbbing collection of 'Gossamer Lashes.' Under these Gossamers, you will find yourself in a situation where you are amazed at the variety of designs available. Made from 100% premium Korean PBT silk, these lashes are also in different colors. Apart from these, you can also find other products like lash bonds, sealers, lash combs, wands, brushes, and even the brand's own LED infinity mirror.
Convenience
Choosing the right set of lashes is only done if you find them perfectly versatile, depending on the occasion. Flutter Habit ensures a natural and seamless look with the different styles it offers with its fluffy and full lashes. For the doll-eyed look, the brand has sweet and playful lashes that add extra sass and boldness, depending on your choice. Be it natural or a sassy one; you have got them all here!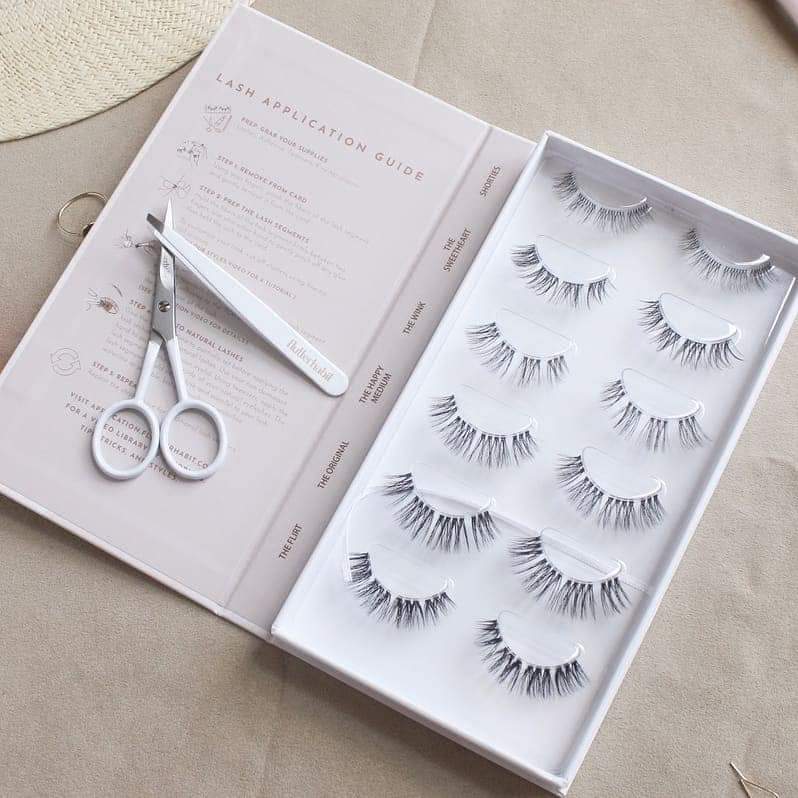 Giving tough competition to Flutter Habit, Lashify also ensures the customization of lashes according to your interests. From different colored styles, the lashes are suited for different eye styles, including upturned and downturned eyes. So be ready to get yourself hooked up with the styles and lengths suited for the brand's other occasions.
Results
Most users often love Flutter Habit, and with some honest reviews, people with glasses have also left positive reviews. The curl and the fullness offered by these lashes are impressive and have awakened customers. Moreover, as per some users, they do provide some excellent and natural looks that make these lashes worth a shot, especially considering how budget-friendly they are!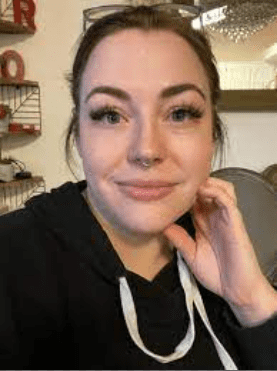 Lashify is no less; it also has customers who swear by its stunning results. Many people have given a sole look that these lashes provide a 10. The only setback mentioned by some users is the cost of these lashes. Moreover, the application process has made these lashes a task for people, but let's say practice makes a man perfect! And we are all in the same boat, getting towards perfection!
Safety & Side Effects
A handful of brands genuinely accept that they might be harmful in certain aspects. However, it is always the best idea to stay cautious and prevent yourself from any injuries or side effects that may be caused because of lash extensions. Since you are dealing with sensitive parts of your face and eyes, you must be extra careful. 
Some standard safety measures you need to take are washing your hands well before going for the application and applying recommended or necessary quantities of glue near your eyes. Not following the earlier points may cause side effects, including redness, itchiness, and other eye-related problems. So prepare yourself with suitable precautionary measures because you do not want your beautiful eyes to look burning red.
Pricing Range
Saying goodbye to your salon lash appointments should already be good news for your wallet! Flutter Habit offers its Classic Collection for $29.99 on its official website because they are budget-friendly lash extensions. However, the Weightless Collection is pricey and is available at $34.99. The 5-day Under Lash Adhesive, both in Black and Clear, are available for $14.99. The brand also offers a 20% discount on creating and customizing your bundle, including any of your favorite lashes, brow products, and accessories.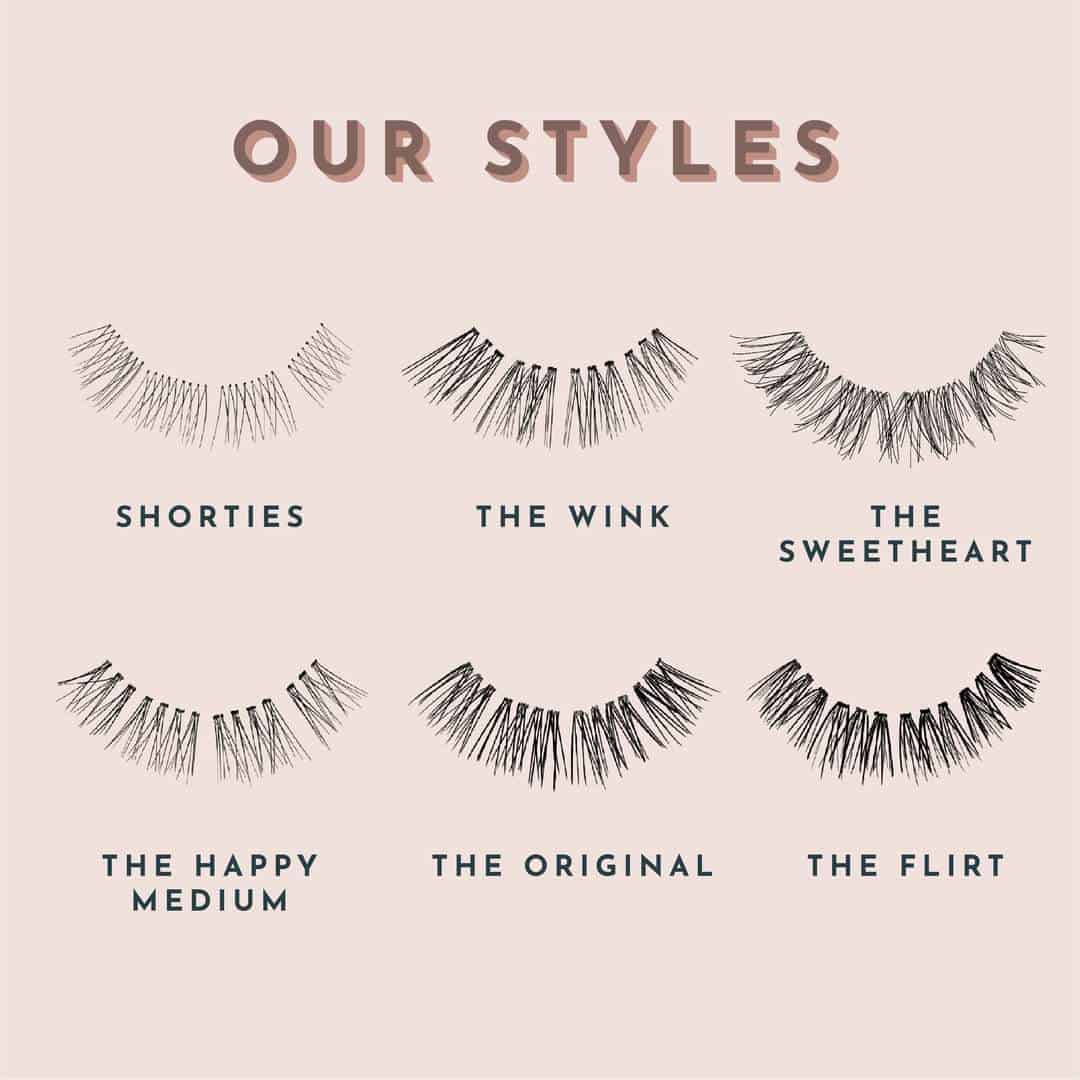 Lashify also offers its impressive collection, but at a lower price than Flutter Habit. The famous Gossamer Lashes range between $20 to $25. With the variety of products offered by Lashify, you can also find the Blow Speed Dryer, the lash extension's dryer, for $7. Apart from these, the Sealers and Coats range between $21 and $23. Though both brands offer comparatively similar prices, Lashify is slightly less expensive than Flutter Habit.
Evaluation of Pros and Cons
Flutter Habit Pros
The brand offers different styles of lashes in different sizes and lengths and other curls.

The lashes look seamless and add beauty to your eyes.

The variety of lashes can be worn for different occasions, be it a random day in your life or a birthday party.

The lashes are hand-crafted.

The lashes are offered in 4 divisions or 4 segments that will help you choose how many segments you want to wear depending on the look you're going for.

You can easily remove the lashes with coconut oil, skipping the chemicalized process of removers.

They are budget-friendly compared to salon lash extensions.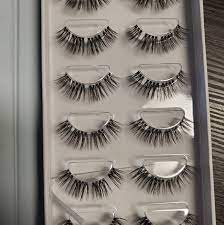 Cons
They are expensive compared to some other common lash extension brands.

Some users with thin skin complained it didn't work well for them.
Lashify Pros
The brand has dozens of options available for you in different styles, lengths, and colors.

The lashes are made from premium Korean PBT silk.

The lashes are waterproof and can be reused.

Almost all their lashes are suitable for all eye types.

The lashes mix with your natural ones very well and look relatively seamless.

The brand is cruelty-free.

The lashes are manufactured and made from vegan ingredients.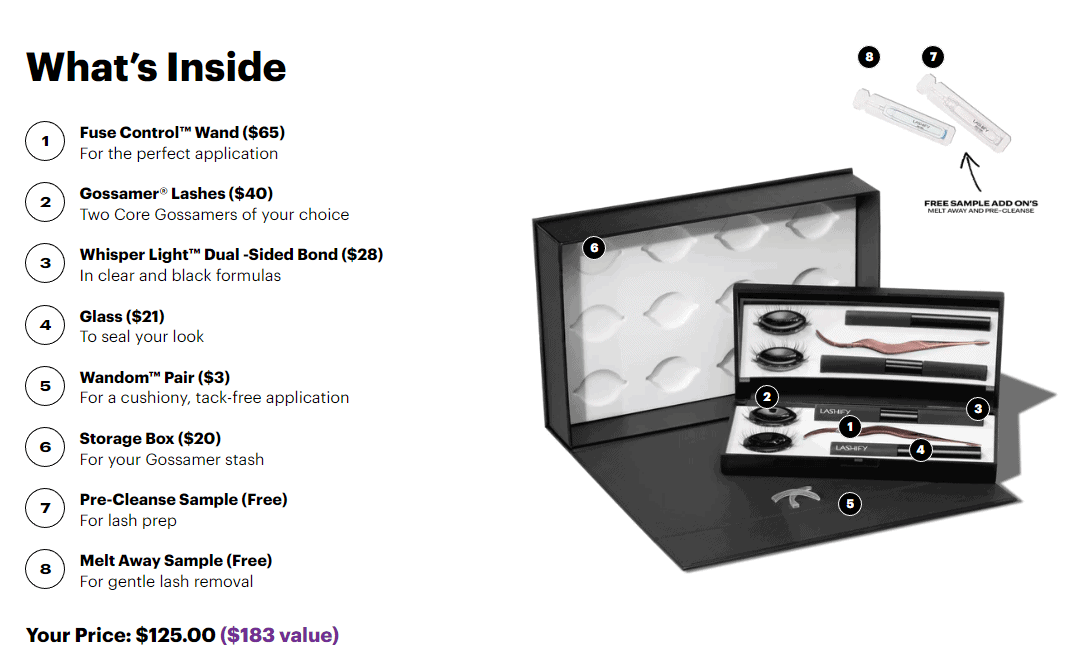 Cons
These lashes aren't readily available.

They can be costly, especially the Lashify Control Kit.
Customer Feedback | Flutter Habit VS Lashify
Jenna H. commented on Flutter Habit, "I tried almost every style of lashes, and Flutter Habit's Happy Medium lashes are my favorite! They are the perfect length and do not have a lot of curls, so I can wear them every day and not be too dramatic. The lash segments are long enough to get away with only using 3 of them."
Ashley S. commented on Lashify, "I love these! Very soft and natural looking. I felt very pretty wearing them! I had to do some stacking to look for mascara, as they were excellent. Also, I ordered them in the control kit, the 10-12, and I reordered the 8-10 for the next ones. After all, I found the 10 too long for my inner eye because I prefer a more natural look. I got a lot of compliments from my friends though they were mine!!"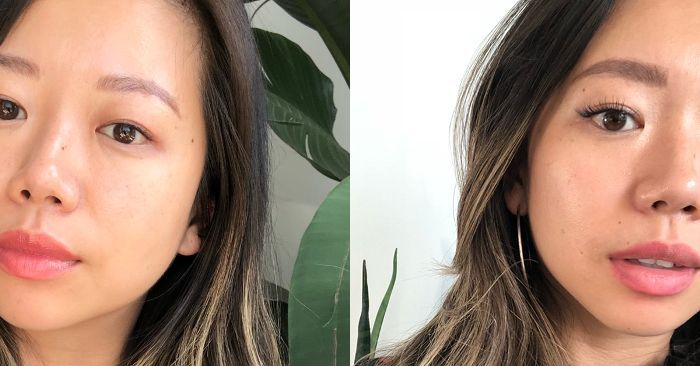 Ashley G. said about Flutter Habit, "I love the lashes, but my husband, not so much(thinks they are a little too much), but the glue is tricky. You need to do it just right. I will have to practice more, but the glue was clumpy and hard to figure out."
FAQs | Flutter Habit VS Lashify
Can I wear mascara with Flutter Habit lashes?
Use mascara or any other product that is oil-free. Be it makeup removers or eye makeup products, ensure you go with oil-free ones, as oil products break down the adhesive, and your lashes may fall off prematurely.
Does Lashify ruin your lashes?
If you follow the proper application and removal process, you shall not face any damage to your natural lashes. Moreover, there are mostly positive reviews of the Lashify brand compared to other brands.
How do you remove Flutter Habit lash glue?
As per the brand, it is recommended that you take a Q-tip and dampen it with a makeup remover. Then place that Q-tip on the band of your lashes for 10 seconds, which should loosen the glue.
How can I wash my face with Lashify lashes on?
When you wash your face, be gentle. Don't be aggressive and rub your eyes; splash water and gently remove the dirt or makeup.
Closure 
You can declare the best brand only if they match most of your preferences. Our report guides you to choose the best between the two as we display all the points of both brands. Both brands offer an impressive variety of designs and styles that add up the volume to your lashes depending on your choice. 
Lashify is still, comparatively, less expensive, and if pricing is your concern, then you can give Lashify a try! However, with the Flutter Habit VS Lashify battle, we saw that both brands did an impressive job of satisfying their customers and delivering good results. So, the choice is now yours to make!
Marilyn's deep interest in fashion, beauty, and lifestyle has led her to pursue a fulfilling career as a freelance writer and blogger. With her bachelor's degree in fashion design from the Fashion Institute of Technology, she has developed a keen eye for style and trends, making her well-equipped to offer valuable insights into the latest fashion and beauty trends.