We wish you the best of this new year, but how can you if your hair isn't feeling its best? 
Hair is a hero and always looks beyond breathtaking, right? If that's not the case for you, welcome to the club, woman! Looking back at the last 365 days of efforts, care, and all the extra love you showered upon your hair, it seems all in vain now. Those ever-more frequent moments of seeing your hair lose its magic must be heartbreaking.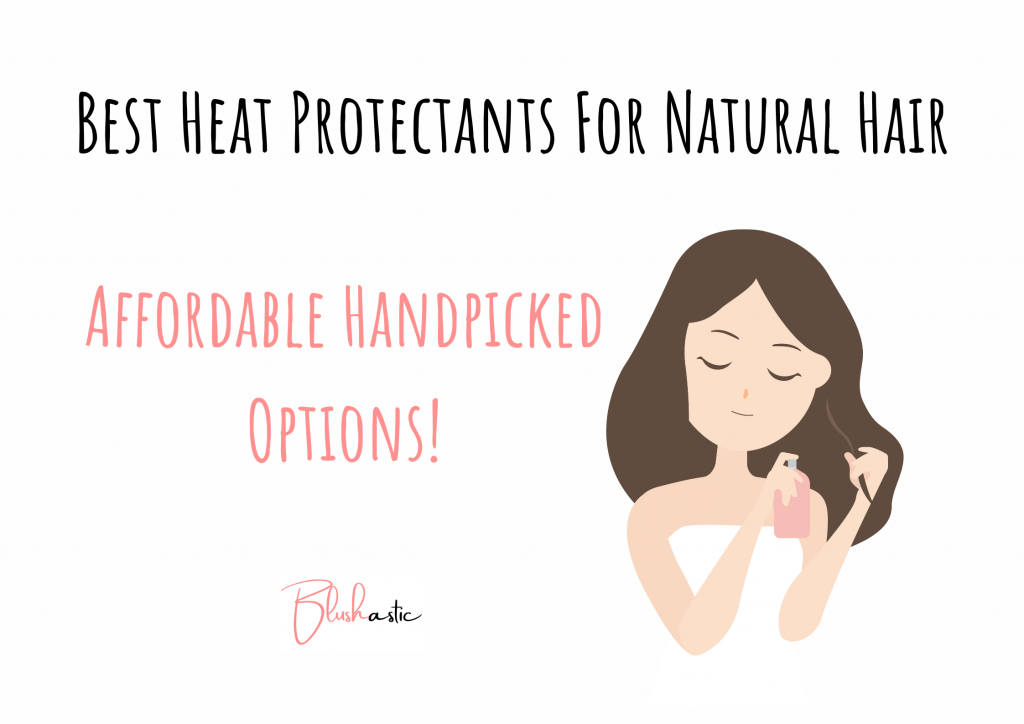 But at the same time, celebrity hairdo trends splashed the internet with their glam and left us wanting more of them. So, what is it that you have been doing all wrong? If you haven't been able to find the coziest heat protectants in town that will sway away the horror and help breathe life back into your hair dramatically, the hour has come now! This guide to the Best Heat Protectant For Natural Hair is all you need to be thinking about.
We have put together a basket of 11 sensational goodies that are riveting. Each of these edits claims to bring your hair back in its element so that it can't stop looking! If you still have some queries, don't hesitate to ask us! 
Best Heat Protectant For Natural Hair
Olaplex No.7 Bonding Oil
Everyone knows you can't leave Olaplex alone, especially when mending those silky tresses. But will it suffice the needs of your natural hair that constantly feels the need to stay squeaky clean? Reviews have it that if you want a Natural Heat Protectant For Hair Before Straightening, you are missing out on this all-natural oil by not adding it to your shopping wishlist!
The formula not only adds an unbeatable shine to your curly hair but brings your locks together by rebuilding the broken bonds in your shafts. Thanks to its hero ingredient Bis-aminopropyl Diglycol Dimaleate, the oil first tends to search for the broken bonds and then cross-links them to start the repairing process. The key takeaway about using this oil is that it is highly concentrated, yet your hair won't feel heavy.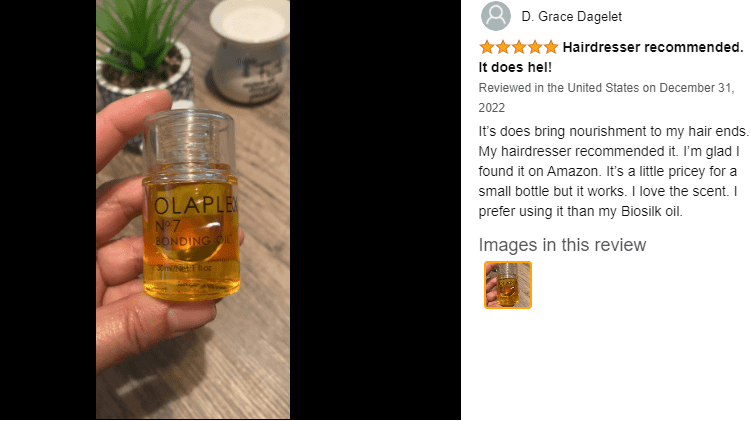 Apart from helping your locks undo the heat damage, this bonding oil from the groundbreaking brand will make your hair look like it should be on the front cover of Vogue! 
Although the benefits have outshined everything else in the market, users still cannot deny that it is too expensive and does not cater to everyone's budget. 
Briogeo Blow Dry Perfection & Heat Protectant Crème
Natural hair needs a savior, but that does not mean you must stop using your ironing tools. Sometimes, investing in the right kind of products can do a lot of good, thereby reviving your waves from damage that feels irreparable. Briogeo Blow Dry Perfection & Heat Protectant Crème is perfection if you want all the frizziness to die.
Briogeo Farewell Frizz Blow Dry Cream Heat Protectant for Hair, Anti Frizz Hair Product, 4 oz
SMOOTH AND PROTECT — A silicone-free heat protectant cream that minimizes frizz, smooths hair, and protects against heat up to 450 °F.
FRIZZ-FIGHTING FORMULA — This styling cream helps seal the hair cuticle to lock in hydration and lock out humidity for smooth, frizz-free hair. Our silicone-free formula is scientifically proven to decrease frizz by 80% for up to 48 hours* and protects hair from heat styling up to 450°F. (*In a third-party study using human hair tresses.)
WORKS BEST FOR — All hair types and textures concerned with dryness and frizz.
NATURALLY-DERIVED — Rosehip oil provides essential fatty acids which are crucial in maintaining hair hydration and controlling frizz; argan oil provides extensive conditioning benefits to combat dryness and diminish frizz; coconut oil penetrates the hair shaft to seal in moisture, protecting against breakage and excess heat, and vitamin E moisturizes and protects hair against free radical damage. 94% naturally-derived, vegan + Leaping Bunny certified cruelty-free.
HOW TO USE — Apply a small amount* to damp hair evenly from root to tip. Blow dry and style as desired. *Recommended usage amount will vary based on hair thickness, length, and texture. Short/fine hair: ¼-½ tsp. Medium hair: ½-1 tsp. Long/thick hair: 1-2 tsp.
What stands out the most about this edit is that it works for all hair types, smoothens hair strands, infuses hydration, enhances shine, reduces hair shedding, and minimizes hair breakage by evading dryness. The composition of this creme is the primary focus and consists of hair-loving ingredients like rosehip oil, argan oil, vitamin E, and coconut oil. Pamper your locks with this trio to feel light all day! Your hair gets shielded against heat styling up to 450 degrees and helps seal all the essential moisture to prevent flyaways. 
While everything about this heat protection proves itself worthy, there are certain red flags you need to look out for. For example, the spray might weigh down your hair a bit or even leave behind a little residue which can lead to irritation. 
Mizani 25 Miracle Milk
Are you looking for the Best Heat Protectant For Natural Hair Silk Press? Your haircare woes are ending, for we have picked out just the thing for your locks! Talking of the best leave-in conditioner, the Mizani 25 Miracle Milk can be a miracle for your natural hair if it needs some savings. The formula features coconut oil and fennel seed penetrating deep into your hair follicles.
Mizani 25 Benefit Miracle Milk Leave in Conditioner | Heat Protectant and Detangler Spray| Formulated with Coconut Oil | For Frizzy & Curly Hair | 8.5 fl oz
Leave in Conditioner for Curly Hair: 25 Miracle Milk is a multi-benefit detangling spray that strengths & primes hair for styling. Provides a protective shield against heat damage for all hair types
Lightweight Formula: Without weighing down hair this leave-in is enriched with coconut oil and fennel seed oil, will leave curls soft and detangled
Key Benefits: Detangler spray that provides heat protection, repairs damage, treats dryness, and controls frizz improving manageability
Suggested Use: Apply this leave-in conditioner whenever needed to clean, damp hair, gently combing through to easily detangle and style. Suitable for wigs, weaves, natural and relaxed hair
25 Miracle Collection: For a complete curl strengthening routine, use along with 25 Miracle Oil and Wonder Crown Foaming Scalp cleanser. Follow with True Textures Curl Enhancing Lotion when styling!
Doing so forms an overall layer of protection that keeps heat damage at bay. The oil has a milky consistency that acts as an excellent primer for your dehydrated hair and smoothens the frizz from those curls, coils, or waves. According to reviews, the heat protectant ticks many checkboxes, like improving manageability, promoting healthy-looking hair, minimizing tangles, and rejuvenating individual hair strands with ample hydration. It treats all hair textures with lots of love, so you need not feel estranged.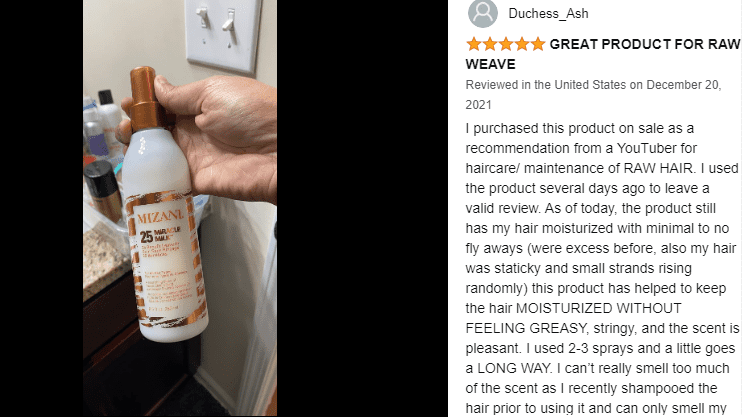 Some reviews also suggest that this edit might make your hair feel chalky, which can be a bigger nightmare if you have a 4C hair type. So, if you don't want to make your curls hang down, you might be slightly disappointed in buying this. 
Bumble and bumble Hairdressers Invisible Oil Primer
Do you have thick hair which won't stop getting itself into tangles? Luckily, we are here to solve both of these problems at once! The Bumble and bumble Hairdressers Invisible Oil Primer has been rated as the best for detangling and also the best for thicker hair by Byrdie. This leave-in treatment has turned into a significant edit in people's beauty arsenal for those who believe in the power of having a good hair day on all days.
Sale
Bumble and bumble Hairdressers Invisible Oil Primer 250ml - Pack of 2
A primer that starts your styling routine by instantly cutting frizz by 50 percent all day versus untreated hair (even in extreme humidity).
Bumble and bumble Hairdressers Invisible Oil Primer is suitable for Straight, Wavy, Curly, and Coily hairs and provides heat protection up to 450°F/232°C.
UV Filters to help protect hair against the drying effects of the sun and protects color from fading for up to 16 washes.
Hairdresser's Invisible Oil Primer detangles to help protect against breakage and adds shine, Smoothness, and softens.
This leave-in hair treatment is blended with six featherlight oils to soften, tame, defrizz, detangle and protect against breakage.
Since the product surfaced on the internet, people have been drooling all over it for its properties. The oil primer is lightweight, so you won't even feel it is there. What is commendable is the formula feels moisturizing and thereby reduces frizziness. You can drown yourself in the mesmerizing smell which fills your senses with delight. The primer offers UV protection to your regular hair and tackles dryness, so there is no visible frizz.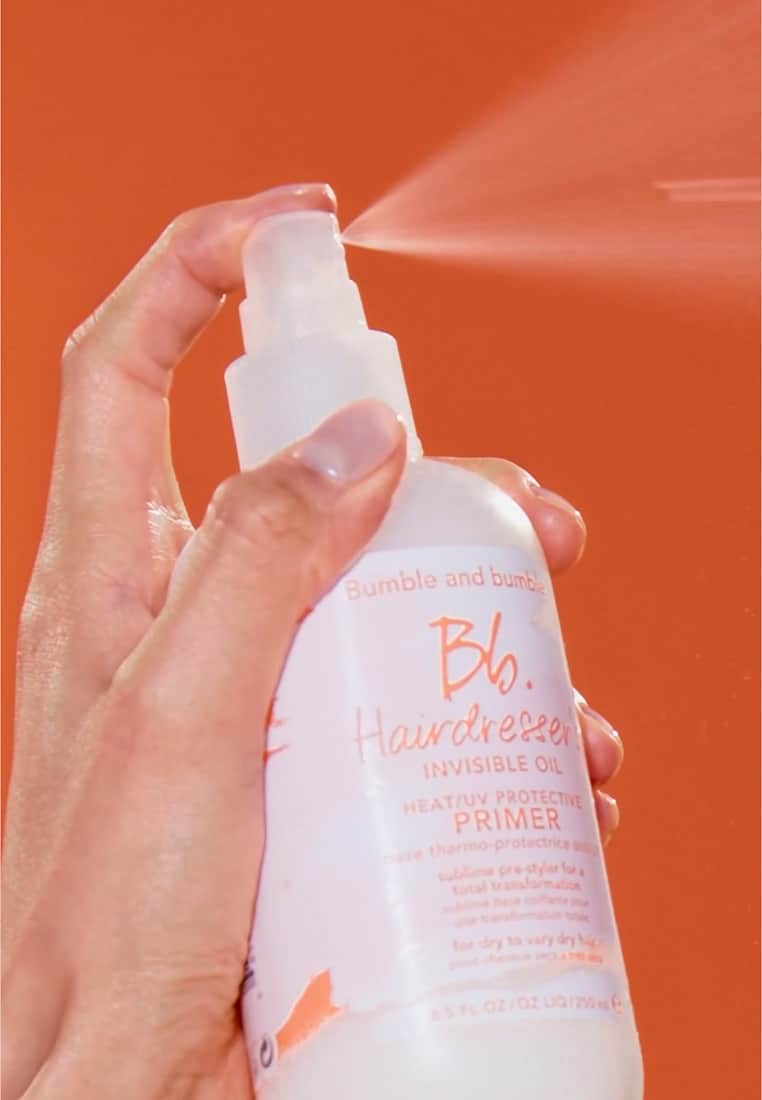 While you will feel everything about this heat protectant feels just right, there are things you need to address. The formula might have difficulty absorbing dry hair, so apply it to damp hair. This will result in weighing down finer hair. 
Living Proof Perfect Hair Day Heat Styling Spray
Hollywood hairstylists know how to play it right, and they have proved the same on countless red carpets. The Living Proof Perfect Hair Day Heat Styling Spray is courtesy of them and claims to give your hair the best 48 hours it has ever seen! If you want your locks to be covered in a glassy shine, Living Proof will be your ideal option for that quick revamp!
The formula does not contain silicones and allows you to smoothen your hair by eliminating dirt. This UV protectant has a lot of versatility, which means you can use it both before and after styling and on wet or dry hair. Healthy hair in minutes need not be just a dream, for this spray protects your strands against lousy light and frizziness and tames all flyaways. It features science-backed technology so that your precious hair is covered at all times in the face of direct damage.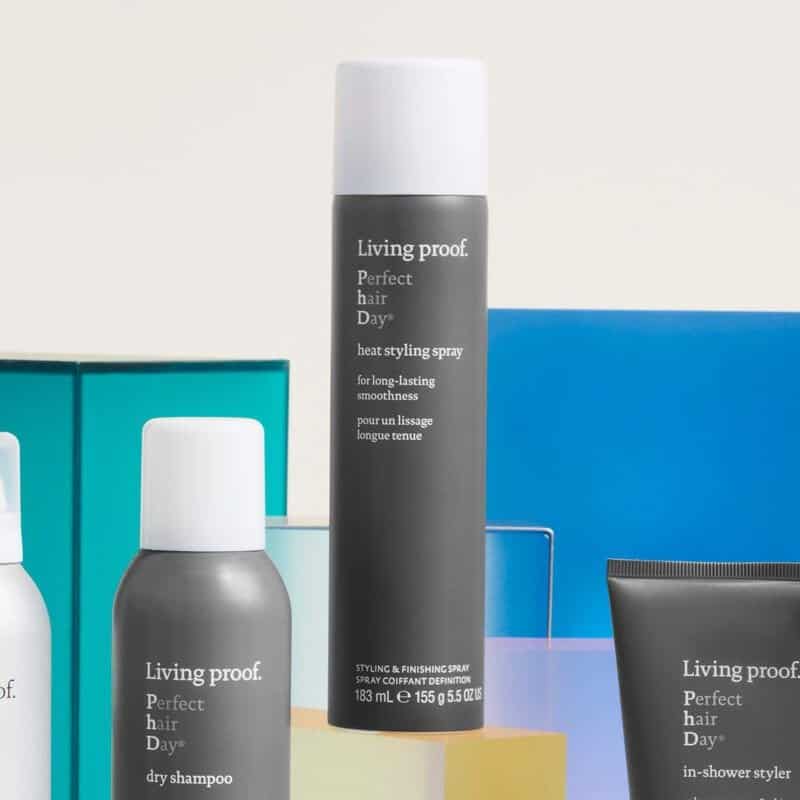 What users might be disappointed with is the spray gives off a strong fragrance which certain users will not like. Apart from this, the formula comes stored in an aerosol can, and there may be better options for air drying! 
CHI 44 Iron Guard Thermal Protection Spray
Do you want to hold your curls for longer? But is it possible to get hair that feels smooth and looks shiny at the same time? We will answer all your hair care concerns today! The CHI 44 Iron Guard Thermal Protection Spray loves your hair as you do, so it does double duty to keep those tresses in their charm!
Sale
CHI 44 Iron Guard Thermal Protection Spray, Clear, 8 Fl Oz
Contains an easy brush glide formula that is an ideal styling tool for all your smooth and sleek styles
It gives you superior heat protection for your hair
Suitable for all hair types
Iron Guard Thermal Protection Spray was launched by the design house of CHI
It is recommended for casual wear.
With a rating of more than 43k on Amazon, the spray protects your strands and nourishes them with its Iron Guard technology. The formula has been combined with a power packet of handpicked ingredients like vitamin E, vitamin A, panthenol or vitamin B5, jojoba oil, olive oil, keratin, and silk proteins. All these particular vitamins ensure your cuticles are conditioned and sealed to hold your cool girl curls in one place.
Users with different hair types can use this formula, and the spray is ideal for everyday usage. It has claimed to keep your scalp clean but not allow any residue to build up, which makes your hair feel heavy and invites further breakage.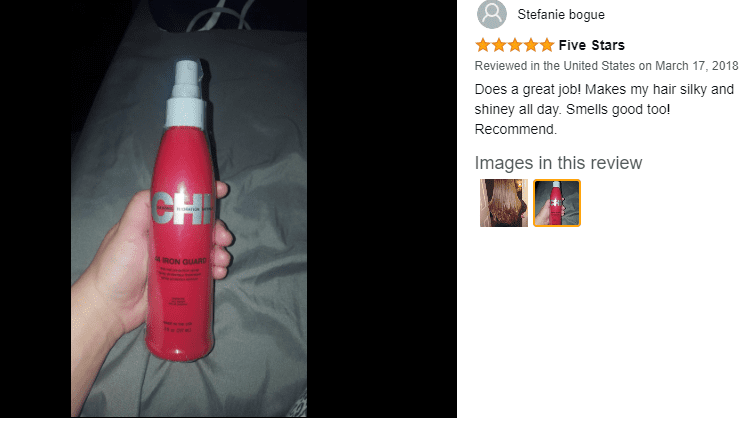 Although the product has a good chance of following you all the way home, on your top beauty shelves, it might make your hair greasy. 
Kenra Platinum Blow-Dry Spray | Time-Saving Thermal Protectant
When we try to buy any beauty product, we like to know what all things it is willing to do for us. In that case, you will be happy to know that the Kenra Platinum Blow-Dry is the Best Heat Protectant Spray, which claims to give your hair multifold benefits. Reviews have it that the spray reduces your blow-dry time by up to 50%, which means you can show up at all those events better, and faster!
The primary function of this spray which makes it a good deal, is it offers intense heat protection and prevents your locks from being damaged and broken. Having garnered an impressive rating of more than 15k on Amazon, this edit has been placed in the hearts and beauty bags of many haircare enthusiasts. It has a naturally sweet smell that will remind you of all the candies and gummies you ate as a child. The fragrance is not irritating as compared to traditional blow-drying heat protectants. The spray can also withstand humidity, so cheers on that!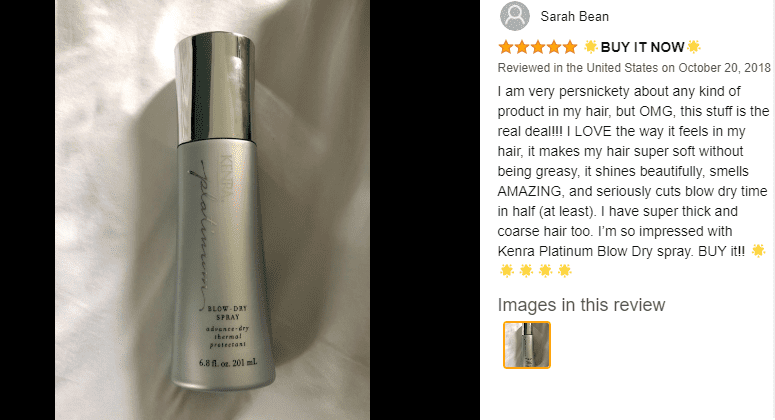 What we don't like about this spray is it does not do much to cut down the frizz. Also, some users with fine hair felt like this spray made their hair heavier and heavier. 
Moroccanoil Perfect Defense Heat Protectant
Moroccanoil, as irresistible as it sounds, has brought forward some of the best heroes for your hair! One includes the Moroccanoil Perfect Defense Heat Protectant, which promises to protect your locks against heat-styling tools. Users love this the most because it hydrates your hair with all the love coming straight from argan oil and vitamin B5.
The PETA-certified cruelty-free brand proudly talks of its defense heat spray, as it possesses a formula that protects against thermal damage up to 450⁰F/230⁰C. What stands out the most is the weightlessness of the procedure, which blends like butter on your hair, except there is no sign of greasiness, sticky residue, or oiliness. If you want your hair to stand out more than the rest, then you better bring this baby home! If your hair looks dried out, lifeless, and out of its game, then it s a clear sign that your styling regimen needs the presence of this heat protectant.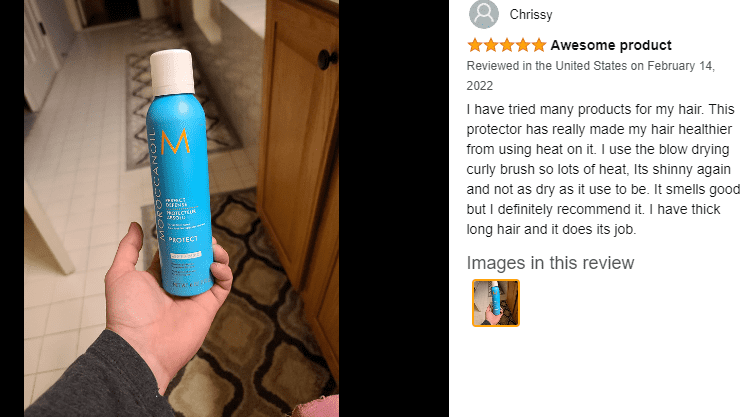 Users may feel the product is expensive, according to the quantity it offers. Apart from that, everything about this spray is a big yes!
Alterna Caviar Anti-Aging Restructuring Bond Repair Leave-in Heat Protection Spray
Do you often feel like your hair is missing out on essential vitamins? Don't worry, and you are not alone! The RESTRUCTURING BOND REPAIR from Alterna Caviar knows best when it comes to pampering your hair correctly. The spray features protection against damage up to 450 degrees F/ 232 degrees C.
You don't need to worry about getting stuck in knots because the formula effortlessly detangles your beachy waves, so they always look like perfection! Users can finally soak in some relief, for it claims to make your locks more substantial and reduce breakage with flair. Even better, you can forget your split ends, as the spray minimizes it by 99%. The formula has no SLS, or SES, meaning your hair is in safe hands. For all those who love to have shiny and super silky tresses, this is an excellent chance to go and get them!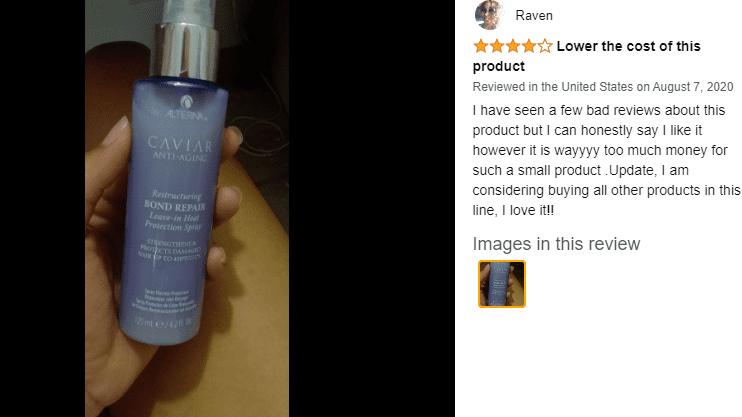 While it has proved to be a good deal and improves manageability, this spray might only work wonders for some hair types. In short, the results someone receives might be different from the improvements you see in your hair. 
BIOLAGE Styling Thermal Active Spray
We know you aim for the best in pampering your hair. And one always should! Especially in the world of styling tools that suck out all the moisture from your locks and leave them looking as dry as a desert, it is crucial to mend the damage while there's still time. We believe all of you feel the same, so we brought the BIOLAGE Styling Thermal Active Spray to your doorstep!
Biolage Thermal Active Spray | Heat Styling Treatment Adds Body & Volume | Paraben-Free | Vegan | 8.4 Fl Oz
Heat Protectant Spray: Multi purpose spray that protects hair against heat styling. Whether straightening, curling or blow drying hair, this treatment spray has you covered. For all hair types
Benefits: Paraben- free and vegan styling treatment conditions and protects hair against damage while prepping for heat styling. Provides a medium hold for long lasting hairstyles and protection
Additional Benefits: For use with heat styling tools, this spray protects against heat, but also gives hair a sleek, frizz- free look with added volume and body. Can be used on wet, damp or dry hair
Suggested Use: On clean wet or damp hair, spray all over before blow drying and styling. This product can also be used on dry hair to prep before styling hair with heat styling tools
Styling Collection: Shape, sculpt, finish with the Biolage collection of stylers that infuse body, control and shine. Enriched with its own unique blend of styling agents. Ranging from light to firm hold
With the core of Blue Agave acting as the vital ingredient, the formula treats your hair like the queen it is. It offers benefits like strengthening your strands and restoring your hair to nourishment by bringing back the lost moisture. If you have fine hair or your locks are not that coarse in texture, this edit from the brand Biolage will be a good option. 
The whole formula is vegan and has not been tested on animals. Even the bottle comes in a recyclable container, which shows safety measures are intact. It provides a medium hold and allows your hairdo to stick to its form. However, there may be better options than this if you have thicker hair!   
HSI PROFESSIONAL Argan Oil Heat Protector
Do you know some hair gossip that everyone out here is talking about? We are sure it started from HSI! Users who love to style their hair way too often are finally getting some good news because we have our hands on the Best Non Toxic Heat Protectant For Hair. The HSI PROFESSIONAL Argan Oil Heat Protector is a weightless mist that received approval from over 45k ratings on Amazon. The smoothing formula makes your locks ultra-silky and removes any frizz.
HSI PROFESSIONAL Argan Oil Heat Protector | Protect up to 450º F from Flat Irons
EXTREME HAIR PROTECTANT: Protect hair from heat exposure up to 450º F. HSI's argan oil hair heat protectant is a weightless mist to be used before styling with flat irons, blow dryers & curling wands. Style safely and worry free!
LEAVE-IN CONDITIONER: This light thermal protection spray can be also used as a leave in conditioning serum. Get smooth, hydrated, frizz-free hair that's healthier than ever before.
PROUDLY MADE IN THE USA: Ensuring you get a premium quality high grade hair oil Infused with highly concentrated antioxidant-rich argan oil and shine-boosting vitamins. Not tested on animals.
SUITABLE FOR ALL HAIR TYPES: For Natural hair and Human hair extensions.
MILD FORMULA: Sulfate-free, phosphate-free and paraben-free, Color-safe.
All thanks to the spray's premium quality formula that boasts highly concentrated antioxidant-rich argan oil and vitamins that help accentuate shine. The composition is free of sulfates, phosphates, and parabens. Users will be happier to know that they can also use this product can be used on color-treated hair. It adds sufficient hydration, luster, and nourishment, speeds up drying time, and provides heat protection against your favorite curling tools.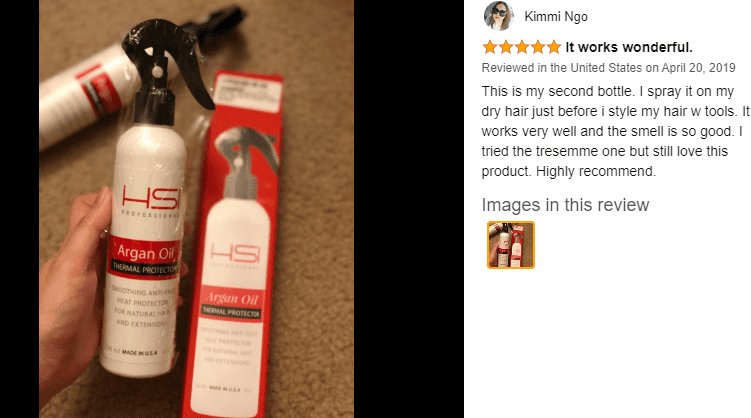 The heat protectant may make your hair too much dry. Also, ensure you only apply how much is needed of the product, or else your crown will look greasy after some time. 
Faqs | Best Heat Protectant For Natural Hair
Does natural hair need heat protectant?
Yes, hair of all shapes, sizes, and textures needs to be protected if you are dealing with heat on the other side. You need to prep your hair for this battle because while pressed against 450 degrees of heat, it might lose its natural shine, get crumpled, and eventually look dead. So, applying a heat protectant on your natural hair is crucial before using heating tools, as it will seal the essential moisture in and prevent damage. 
Should you put oil in your hair before putting heat on it?
Although you can experiment with your favorite oils, it is advisable to avoid this. This is because the oil itself might drag the process of straightening or curling your hair. Simply put, you will use your iron for longer to get those effects, causing more problems. 
What should I put on my hair before a heat?
Make sure you have done your haircare ritual with a good smoothing shampoo that cuts down the frizz and gives a velvety texture to your hair. Follow this with a smoothing conditioner. Later, before you start heating your hair, apply an excellent serum that will form a layer of protection all over, and maintain that sheen effect.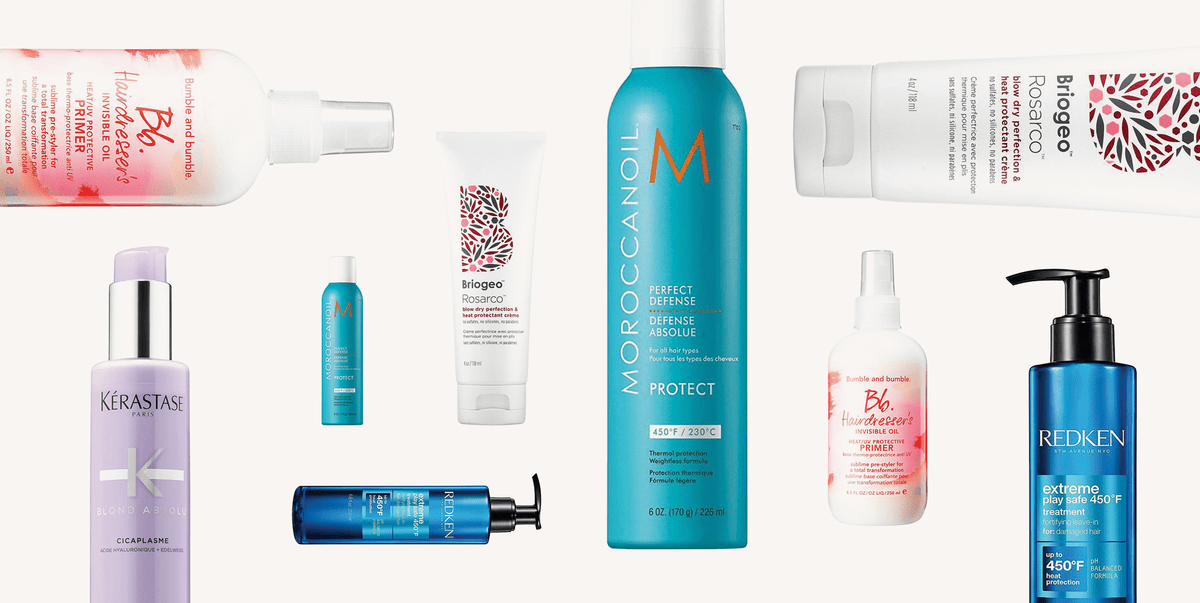 What comes first, hot oil treatment or deep conditioner?
It is not a surprise that our hair needs the maximum nourishment. So, you should give it a good sesh of hot oil first, as this will build a base. This adds lubrication to your dry or irritated scalp and fortifies the follicles, minimizing damage. Then, do a deep conditioning treatment to ensure all the greasiness has moved out. 
Do I apply hot oil to wet or dry hair?
Users should always apply hot oil to semi-dry or damp hair. This is because it allows better absorption of the fat to your shafts and roots and makes your hair look happy and healthy.
Closure 
Beauty is a lot of things, but not lifeless locks! But everything often goes haywire while you are stuck at your work desk and always have to rely on last-minute hair hacks. These styling moments in the end session might feel like they are saving your day but hampers the wellness and health of your strands in the long run.
We decided to bring the ultimate power routine that will add vibrancy to your hair, even if you can't stay away from heating tools. This guide on the Best Heat Protectant For Natural Hair is pure joy and just the savior everyone needs! 
I'm Sarah Abraham, the founder and co-author of Blushastic.com and a professional makeup artist. Beauty is more than just skin deep, and that's why I'm passionate about sharing my knowledge and experience to help people feel confident and beautiful on the inside and out.
Whether it's skincare, haircare, or fashion, my goal is to empower women to feel their best. With my expertise in the beauty industry, I strive to provide practical advice and tips that are accessible to everyone, regardless of their skill level or budget.