Mascara is no longer just a French beauty mainstay. This beauty trend has traveled all across the continents, been through the fashion streets of Milan, brunched in Paris, and partied all over the sky-scraping heights of New York! To quench your lash's needs, beauty experts love creamy textures, which will give their lashes extra-hold, enhanced volume and save them from taking a trip to the luxury salon nearby. For this, a crop of clean mascara favorites must be tossed in your makeup basket, whether you are going out or staying home. 
And it's only fair when this makeup staple gives your lashes a plump thickening effect worthy of all those quintessential red carpet moments. According to reviews, the Glossier Lash Slick mascara is an award-winning tube that users love for its lash-defining formula that makes you look like you have extensions without extensions! Sadly, cutting-edge technology is too expensive, so we are hunting for a pretty please Glossier Lash Slick dupe!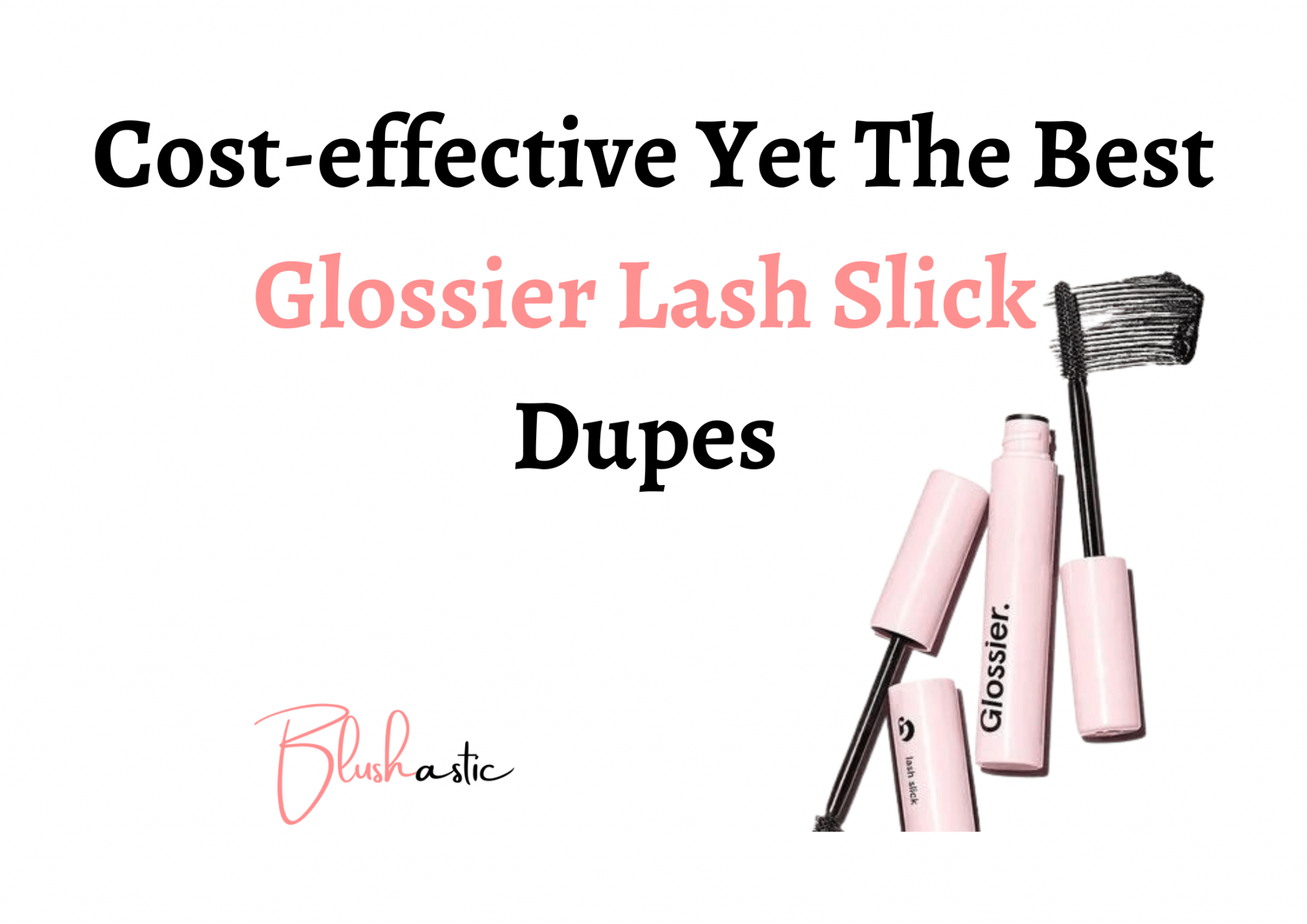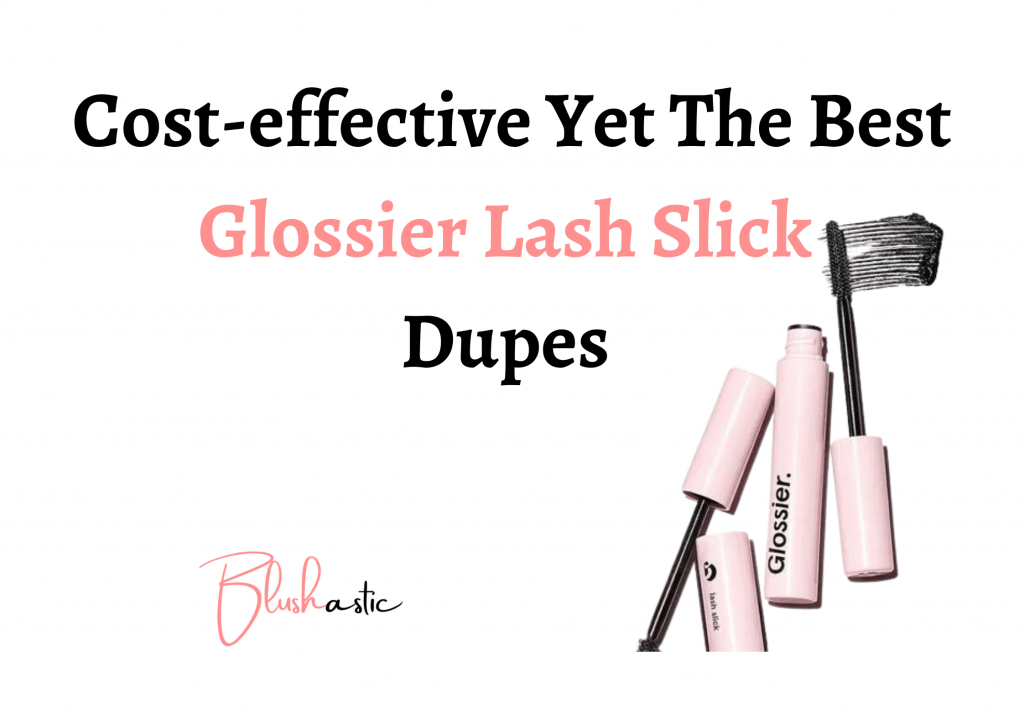 What encourages beauty lovers to indulge even more in this self-care sesh is a price tag that does not feel heavy on your wallet. So we bring you 11 tried-and-true tubes that scream volume, length, and curls from all angles! These rounded-up options have been approved straight from the editor's desk and claim to take your lashes on a romantic getaway of dreamy, smoother lashes. They cost as light as cotton candy so you can stock up all those extra dollars for your doll! Can someone call 911? Because it is already getting hot in here!
Glossier Lash Slick Dupe |
For The Overdramatic Lashes You Love?
The Lash Slick from Glossier is quite a sensation, like all other products by the brand. Celebs have been stocking up this brand's winning edits over the years, and this time, everyone is drooling over the film from mascara. The best part about this iconic mascara is that it gives you the appearance of so much loaded volume and density that your lashes appear like they have extensions, without extensions!
Blended in a nourishing complex, the formula features potent ingredients like Pro-Vitamin B5 and Biotinyl Tripeptide-1, which encourage sleek, luscious, and healthy eyelashes. The flexible wand possesses teeny-tiny fibers that instantly coat each strand and amplify the volume. What stood out the most for users is that the formula is water resistant and not waterproof, which means you can remove it quickly without any tugging action.
The mascara stays put for 12 hours straight without flaking or smudging, offering lash-lengthening and conditioning effects. The brand solely believes in the safety of furry animals, which is why they don't test their products on one of them. However, users have been unable to make amends for its expensive price tag, which has exceeded all happiness from its remarkable volumizing effect. So, here's presenting you with 11 edits that will give you a serious run for your money!
Feel like looking chic the next fashion week? The Hourglass Unlocked Instant Extensions Mascara is here to help you get it. According to editors, the formula of this mascara leans on your arches and helps unlock every individual strand uniformly. Users loved most about this edit because it enables you to achieve that volumizing fluffiness, just like the original, making it an ideal Glossier Lash Slick Dupe.
The applicator features a sleek molded brush, which ensures you get maximum control while applying and delivers a smudge-proof finish that claims to last longer than your eyeliner! The composition of this mascara avoids toxic elements like parabens, sulfates, synthetic dyes, fragrances, and nanoparticles that may harm the delicateness of your skin and caress all skin textures. 
If we are sure about anything, this mascara is taking over the makeup globe! 
Perks
It makes each strand visible by separating lashes

Delivers the look of lash extensions instantly 

Transforms your dull lashes into a lifted version

Dries down into a smudge-proof finish 

Adds more definition with additional coats 

It can be easily removed by splashing on some warm water

The formula does not contain harmful ingredients like

parabens, sulfates, synthetic dyes, fragrances, and nanoparticles

It comes with a molded brush featuring lightweight fibers 

The mascara uses film-forming technology 

It offers a fanned-out and high-impact finish 

It has never been tested on animals 

It is a vegan-friendly composition 

It comes packed in a sleek cylinder tube

Elongates your natural lashes 

Infuses individual lash strands with a more dramatic effect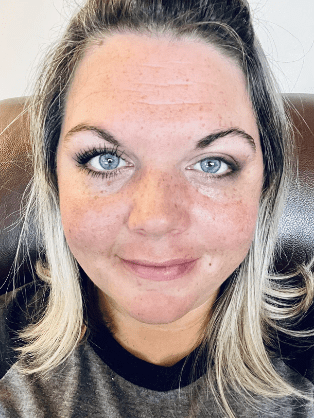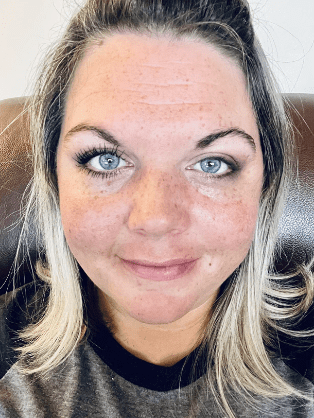 Drawbacks 
The formula may flake off after some time has passed.
Gifted with a Big Curved Bristle Brush, this mascara trick claims to make your eyes pop like no other option! But what makes it so unique? Users who tried this on revealed that this beloved mascara treats your lashes to a volumizing, thicker, and elongated pitch black formula. The formula is so humble and forgiving that it glides on your lashes like silk without inviting any chance for clumps.
The brush spoolie cleanses your lashes in sleek individual strands, which add more dimension to your look and make your ensemble stand out in the crowd. You can expect your eyes to receive a bulky boost of super intense and saturated color. Thanks to the formula as it does not have any pigment-dulling waxes. If you want to incorporate some gorgeousness into your beauty routine, this mascara sets the way to do it effortlessly! 
Perks 
Available at a sweet price point 

It does not form any kind of clumps 

Glides easily onto the lashes 

The formula is free of wax

It helps achieve a fluffy volume 

It offers the benefits of lengthening yoru lashes

Delivers a rich intensity of color 

It gives enhanced volume in an effortless swipe 

It is available in four different colors to choose from 

Gives yoru lashes s super-saturated effect and vibrancy 

It feels very smooth upon touch

A slight curvature of the brush makes application easy 

You can easily remove the formula with a makeup cleanser or warm water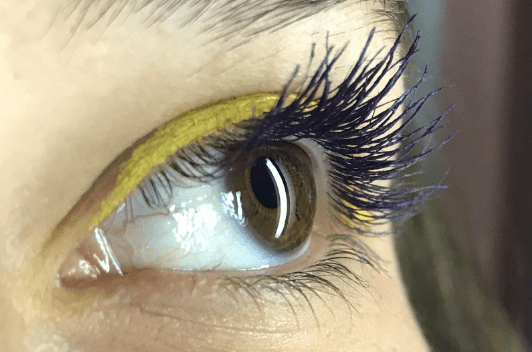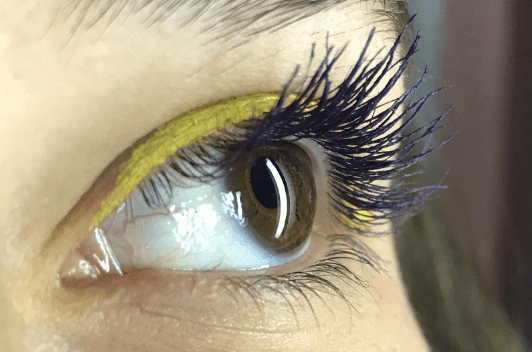 Drawbacks 
Reapplication is necessary as it does not stay throughout the day. 
Have you been trying to bring all the drama onto your eyelashes? Reviews reveal that this dupe for Glossier will give your eyes all the style they need! The Lash Blast Volume Waterproof Mascara from Covergirl is bold, lifting dull and straight lashes into a light, twisted effect from the edges. It comes courtesy of an easy glide brush that promises to deliver a clump-free volume in a down-to-earth swipe that feels as soft as velvet.
If you are searching for some mega book, mind you, this mascara will give you 10x more than you expected! You can pick your shade according to your outfit or even wear it contrasting with your hippie, and you have four options to indulge in! So, if you feel like skipping out on your eyeliner this weekend, you already know what will look good in its place! 
Perks 
It has over 11k reviews on Amazon.

Maxes out every single lash present on the lashline 

Claims to create 10 times more volume instantly

Available in four different colors, depending upon your mood

It does not involve any clumping or flaking of the mascara

Leaping Bunny certified 

Gives complete precision in application 

The formula is resistant to water 

Transforms your lifeless and bare lashes to amplified growth

Never been tested on animals 

Promotes fuller and voluminous lashes 

It gives your lashes the boldest look ever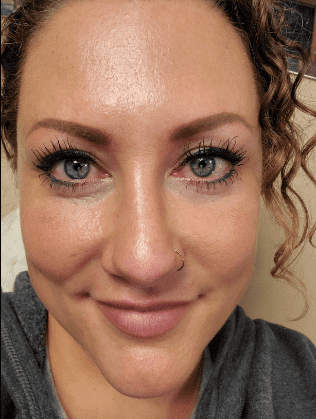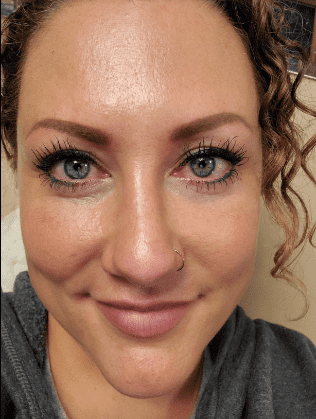 Drawbacks 
The formula is a bit difficult to remove from the eyes 
essence | Lash Princess False Lash Effect Mascara
When it comes to mascara, we are all a sucker! But it's high time you realize that your makeup essential need not cost a lot of dollars, just like this one! This cost-effective option from the brand Essence has got users raving about the volumizing benefits to your bare lashes. Revive the glam by applying some coats of this mascara, for it gives you the illusion of wearing a pair of fakes that make your lash volume look as heavy as a bush!
With an impressive and mind-boggling rating of over 2 lakhs on Amazon, this unscented formula promises not to leave you with ugly clumps or itchy flakiness. If you are looking forward to gaining some sculpted length that makes your lashes neatly laminated, this mascara will cut it! The brush evenly disperses the product along your lash hairs so that no single strand gets left out of the limelight! 
Perks 
Rated as the bestseller on Amazon as it possesses an insane number of over 2 lakh reviews

Creates the perfect false lash effect

Free of fragrance, oil, animal byproduct, alcohol, paraben

Never been tested on animals 

It comes with a conically shaped built-in brush 

The formula does not flake or clump

It gives an effect of more prolonged and separate lashes 

It is a vegan composition

Safe and reliable for usage

It does not require false extensions 

Staying power all-day 

Suitable for all skin types 

It has a super economical price point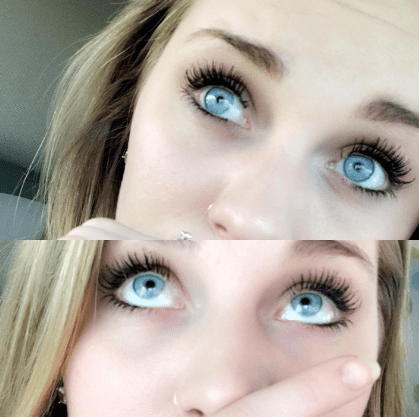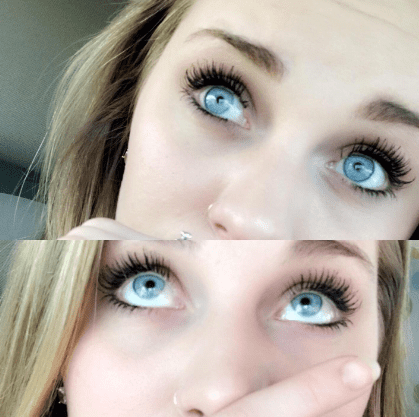 Drawbacks 
It might create a mess in your under eyes every time you hit the pool or even without it. 
Maybelline New York Sky High Washable Mascara Makeup
Who isn't a fan of Maybelline? Duh, the brand has offered such an overwhelming line of products that you can't stay away from its good for long! The washable mascara from the Maybelline New York Sky High collection speaks of timeless beauty; it provides your lashes. The formula is incorporated with unique bamboo extracts containing silica that help rejuvenate the appearance of your lashes and bring them out from their sleeping phase.
The potent formula offers you the benefit of defining, volumizing, curling, and lengthening your lashes so that you get a professional makeup artist's touch without even hitting the salon! The formula helps achieve an insane fanned-out definition and does not budge or flake. The best part of this mascara is its flex tower brush, which takes all the attention towards itself. It has been designed like a tower to give your lashes a healthy coat of volume. 
Perks 
Possess 98k reviews on Amazon

Infused with bamboo extracts, and unique fibers

It feels very lightweight and gentle on the eyes 

It does not flake or clump

Contact lens wearers can wear it as well 

Tested and approved by ophthalmologists 

Volumnises every strand from lash tips to roots 

Resistant to water

It gives your lashes a subtle and much-needed curling effect 

The formula has been tested for allergies 

A perfect option for people with sensitive skin 

It has a special

Flex Tower mascara brush that defines each lash 

It gives you a limitless length and sky-high impact 

Pumps up the volume by enhancing lash structure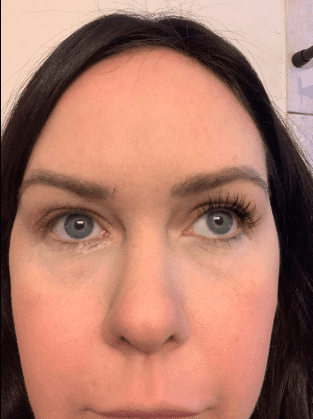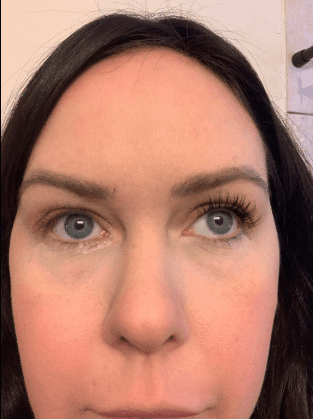 Drawbacks 
It's challenging to wash off the formula. 
L'Oreal Paris Voluminous Makeup Lash Paradise Mascara
Love may not be in the air, but reports from reliable sources suggest that this mascara is hitting it off on people's wishlists! This brand's lash paradise mascara has earned quite a reputation for itself, given its formula. This formula claims to offer 20x stronger, longer, and thicker volume for your dull lashes to eliminate all chances of lackluster. Available in different sultry shades, the formula helps maintain sleek lines over your lashes and separate them into longer, individual strands.
This enhances your eye's definition but amplifies your whole makeup look. You don't have to worry about being a raccoon in this, as it offers you a fiber brush whose bristles are so distinct that they make your eyes look ethereal. Ditch all your lash extension appointments, for this mascara, is here to seal the deal that will make you wonder why you didn't choose it earlier! 
Perks 
It comes in six dynamic shades to choose from

The new caring formula gives 20x more volume than usual 

98% of users noticed a lengthening effect 

Does not flake, clump, or smudge 

The formula offers a conditioning effect to the lashes 

Lasts effortlessly up to 24 hours 

The formula is waterproof 

It gives you lashes the ultimate splurge of length

Teases the dullness of your strands and replaces it with amplified volume 

It comes with a wavy fiber brush to ensure maximum precision 

Primes and defines 

It makes yoru lashes softer, and fuller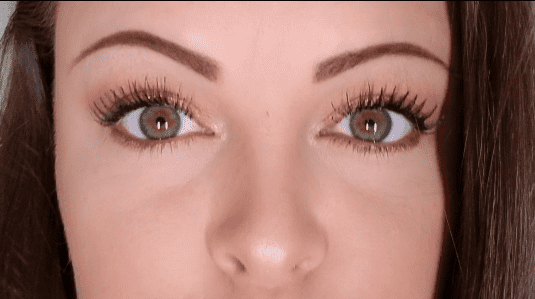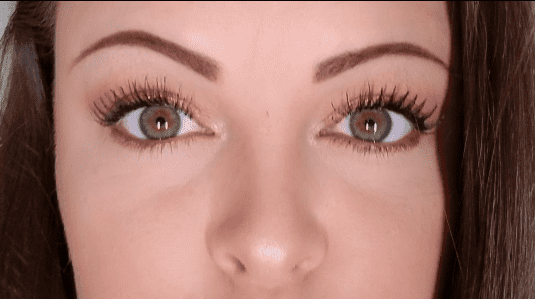 Drawbacks 
It becomes clumpy if you add extra coats. 
Honest Beauty Extreme Length Mascara + Lash Primer 
We all dream of that eye-catching thickness, making people stop and stare at the jet-black hue laced upon your eyes. The Honest Beauty Extreme Length Mascara + Lash Primer claims to make this dream come true with its multifold benefits. The lightweight formula does the job without leaving chunks of clumps in your lashes. It offers a bountiful volume with its naturally-derived composition, devoid of harsh preservatives like silicones, parabens, etc. Feel free to steal all the attention on your eyes, for this mascara claims to make it worth your time.
The built-in primer nurtures and conditions your lash hairs with enhanced seamlessness so that you don't have to spend heavily on their maintenance. Tested and approved by ophthalmologists, this formula has won over the hearts of many beauty enthusiasts, who swear by a splurge of healthy volume, that will awaken the cheerfulness in their eyes! 
Perks 
Rated as Amazon's choice 

Surprises your lashes with an extreme length 

Offers lash-priming benefits 

Increases dimension of your eyes

Designed with natural ingredients 

It provides a strong, and heavy moisturizing effect 

The formula is free of harmful substances like parabens, kinds of paraffin, synthetic fragrances, mineral oil, and silicones. 

Tested and approved by ophthalmologists 

The flexible wand has molded brushes that make the application neat

It gives rich volume to lash strands from roots to tips

The built-in primer adds more longevity to the mascara 

EWG certified, never been tested on animals 

It contains the goodness of jojoba esters

You can recycle it with ease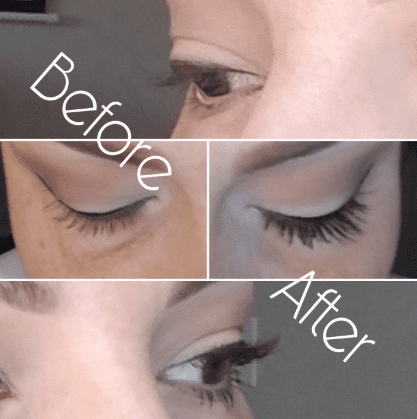 Drawbacks 
The primer formula does not spread easily and feels clumpy. 
Too Faced Better Than Sex Mascara
We all know the kind of number the Better Than Sex series from TOO FACED did on people! The mascara offers a volume that stretches your lashes to an impossible length, which they cannot achieve with regular or bland options in the drugstores. The brush is peculiar and comes in an hourglass built to give all your lashes an equal layer of color. Users who took this home revealed they loved the formula containing film-forming polymers, which lock your wispy curls in place without hampering their defined design.
Acacia Senegal Gum, present in the procedure, naturally moisturizes, and conditions your lash hairs, to bring back the vibrancy you deserve. There are also essential peptides blended in the formula, which help set the volume in one place and thicken your eyelashes. From what we have gathered, we would say this is a holy grail, as it brings the drama with every coat. 
Perks 
Opted by many beauty influencers, and celebs

Thickens every lash strand with care

The hourglass body of the brush gives a hefty volume 

Adds thickness, and curling effect in just one coat 

It helps make your lashes look elongated 

Film-forming polymer locks curl into place 

The presence of

acacia Senegal tree extracts helps in setting volume 

Easily portable wherever you go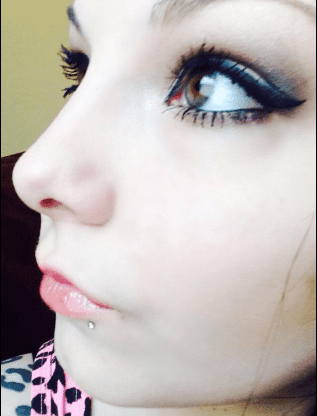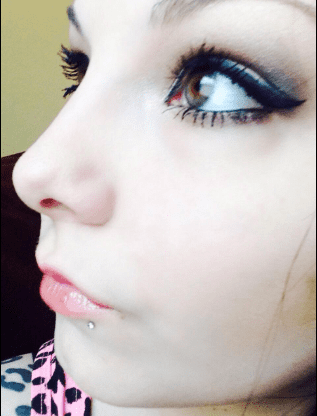 Drawbacks 
The formula smudges a bit and does not apply well 

The price is a bit on the higher side 
IT Cosmetics Superhero Mascara
No need to reach out for a pair of new falsies because we have something even better to accentuate the beauty of your eyes! Coat your lashes in the blackest of black with the help of this mascara that comes in an ergonomically designed bottle, slim enough to fit anywhere! The mascara features game-changing technology, using Elastic Stretch Technology, which wraps your lashes in healthy coats of color. Get the strongest, thickest, and most voluptuous perfection on your eyes to get a fuller-looking lash line.
Having attracted 8k reviews on Amazon, the formula Polymers, collagen, biotin, proteins & peptides combine with Super Black pigment to give the most intense look you have ever seen. It also has a Lash-Changing Power Brush, making it easier to separate and lift your lashes from the base, making your eyes look dreamy. Give your stressed-out lashes some relief, which will help tame down all the flyaways and bring all your lash strands under the magic of one familiar rhythm! 
Perks 
It contains health-infused ingredients like biotin, collagen, and peptides

Delivers an intense payoff of conditioning effect to the lashes 

It gives your lashes a slight curving lift from the base 

It helps in enhancing the appearance of your lashes 

Separates every lash strand with precision 

It helps in eliminating the look of sparse lashes 

It claims to offer super volume and incredible length in just one coat

Contains a special excellent black pigment 

It comes with a lash-changing power brush 

The formula features super elastic stretch 

Ultra-conditioning power energizes lashes from roots to tips 

Developed by plastic surgeons, and dermatologists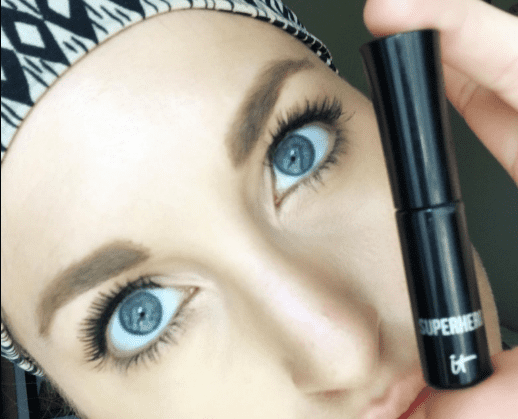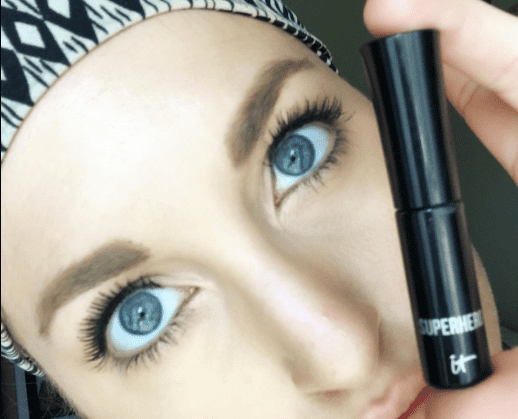 Drawbacks 
It becomes a bit flaky on rare occasions. 
Vivienne Sabó Paris – Classic Everyday Mascara Cabaret Premiere
If you expect your mascara to stay undisturbed, no matter how raging the climate is around you, you have found us in the right place! According to many reviews from trusted sources, the Vivienne Sabó Paris – Classic Everyday Mascara is a must-have in your beauty arsenal if you want your lashes to have unbelievable thickening powers. Often hailed as the secret to french beauty, this mascara is so humble that it keeps all the flakiness, smudging, and clumping effects at bay.
The formula has never been tested on animals and has a legit cruelty-free label. It is safe for all skin types, as long as you play by the rules! It adds a perfect color to your eyes, which your metallic shimmer eyeshadows and liners cant. So if you ever have a fashion emergency and need to walk out of that door looking perfect in seconds, you can rely on this to be your one and only savior!
Perks 
The lightweight formula feels very gentle on the skin 

The procedure is free of gluten 

It helps deliver a classic look for your eyes every day 

Adds more depth, and volume in just one coat 

Less than half the price of Glossier 

Never been tested on animals 

Does not clump, flake, or cause any transfer

It gives you long-lasting results 

The petite wand does not miss any single lash and coats evenly 

You can easily remove it without damaging your delicate lashes 

It gives your strands a lengthening effect 

Smudge-proof formula 


Drawbacks 
The color may differ slightly in reality from what's shown or mentioned in the pictures. 
L'Oreal Paris Makeup Telescopic Original Lengthening Mascara
We are often attracted to the very back shades, as they pump up our eyes with accentuated definitions and help make an impression better than others. It uses a technique of lash-by-lash separation to give your eyes a revitalizing boost of volume. It possesses a luxe, buildable formula that can be worn with finesse, thanks to its elastomer, which helps add more dimension.
All those who had the experience of trying this beauty out came forward to say that they noticed that their lashes looked 60% longer and denser. In addition to its impressive lengthening effect, the formula encourages all beauty lovers t go for this creamy texture, as it won't cause any trouble flaking. Good news for you, if you wear lenses, you don't have to worry about your mascara ruining your contacts anymore. If you want to ultra-define your eyes at an affordable price, go for it!
Perks 
The product has over 49k reviews on Amazon 

Intensifies the length of your lashes 

Separates every individual strand with flair 

The silky smooth formula coats the lashes evenly 

Does not form any kind of clumps 

Delivers up to 60% longer lashes 

It comes with a patented brush, which enhances the definition 

It contains precision elastomer to separate lashes 

Tested and approved by the opthalmoloshits 

Resistant to water 

It can be worn by those who wear contact lenses 

Compliments sensitive skin as well 

Boosts your volume and thickness 

The formula has been tested for allergies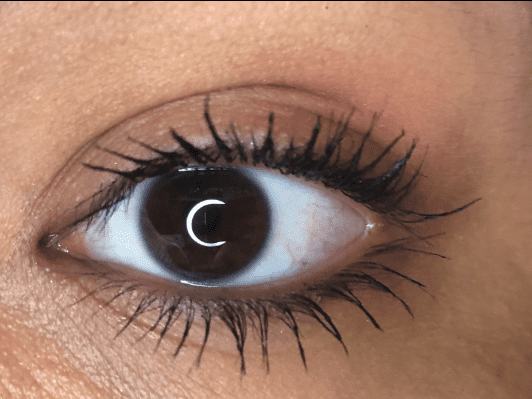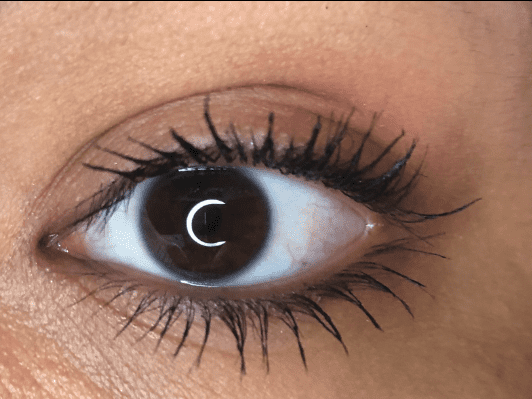 Drawbacks  
It is a bit exciting, as the formula feels like regular mascara. 
FAQs | Glossier Lash Slick Dupe
What does the Glossier lash Slick do?
The lash-lengthening mascara accentuates your lashes' beauty by separating them and yet keeping them together in a neat manner. The formula sits down smoothly and offers a conditioning effect to your lashes. 
Is Glossier lash stick worth it?
Many makeup artists have shared that the Glossier Lash Slick is their go-to mascara whenever they feel like keeping their makeup minimal yet eye-catching. It helps them add more powerful definitions to their eyes and make an impression. 
Is the Glossier lash slick waterproof?
The brand stresses the fact that its revolutionary lash formula is not waterproof. Instead, it is water resistant, so you can easily remove the mascara with warm water. There is no involvement in rubbing or scratching the formula of your lashes, which may also lead to breakage. 
You Might Wonder: What Happens When You Stop Using Lash Serum? (Answered)
Closure 
We all know and love mascaras unconditionally. The best part about them is that there are so many! And there is a little something for everyone when it comes to catering to yoru eye shape, skin type, or budget. But the best formulas don't always occupy the top shelves of high-end luxury stores. Sometimes, they are those, which will give you head-turning lashes, doesn't matter if it's rain pattering or humidity brewing. Users even went to the extent of saying that these edits are something they wouldn't want to leave their house without!
Life may not be a box full of happiness, but your mascara choices can be! These Glossier Lash Slick Dupes are super dark, give the most irresistible volume, and are a foolproof formula for many Tinseltown divas. The all-embracing appeal of these economical yet dramatic formulas has made their place secure in people's hearts and makeup vanity with their flexible nature. We don't think we can survive much longer without these badass mascara options. Can you? 
Marilyn's deep interest in fashion, beauty, and lifestyle has led her to pursue a fulfilling career as a freelance writer and blogger. With her bachelor's degree in fashion design from the Fashion Institute of Technology, she has developed a keen eye for style and trends, making her well-equipped to offer valuable insights into the latest fashion and beauty trends.