Being a lash fanatic is about trying pro eyelash extensions, individual lashes, and strip falsies. Mascaras are an additional highlight to your beautiful eyes that draw attention and make your eyes speak! But those days of having expensive lash appointments are long gone; credit goes to the DIY lash extensions. They are all about having salon treatment at home quickly and conveniently. Flutter Habit and Blinkifly are two brands standing firm and trying to grab as much trust from their customers as possible.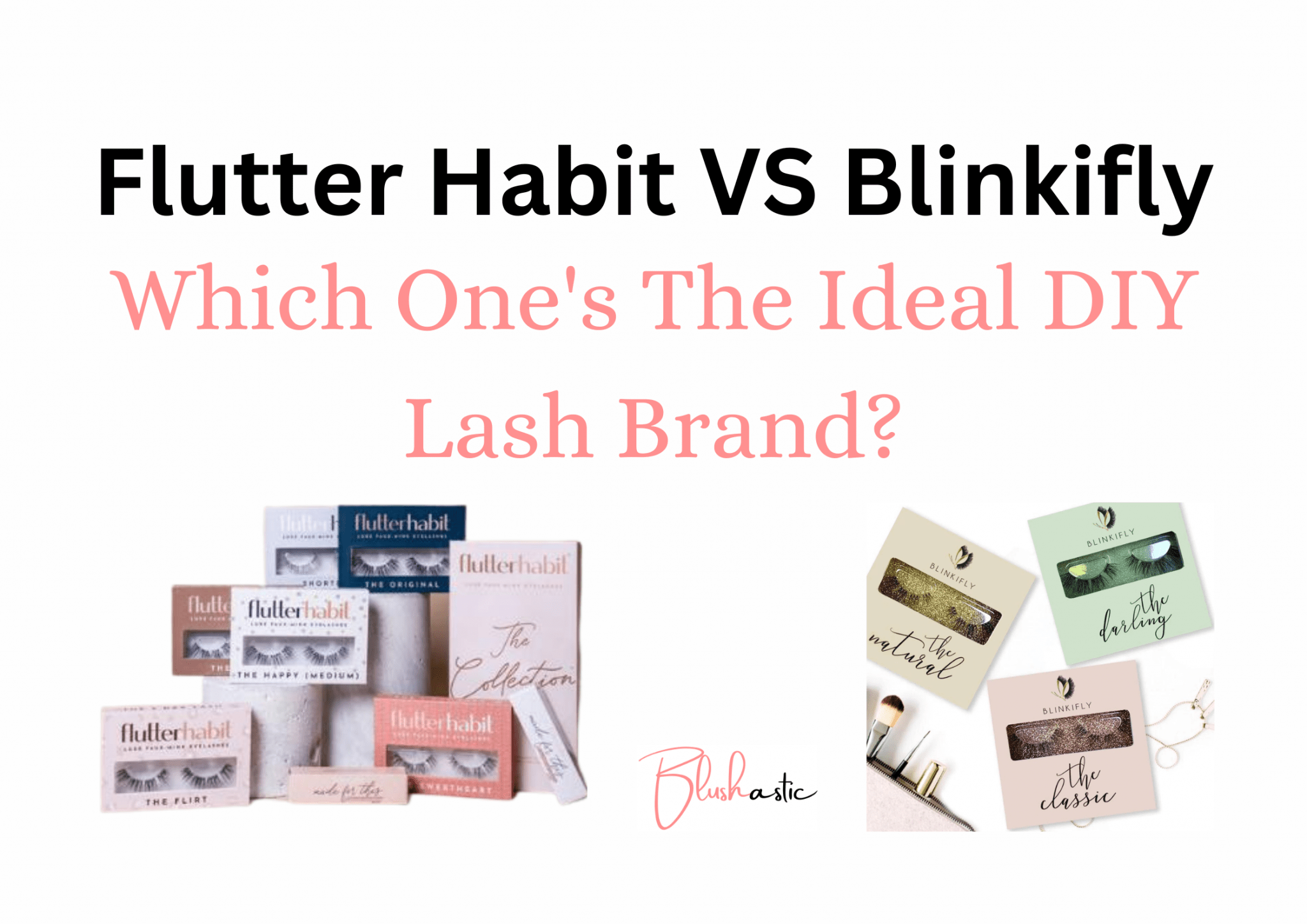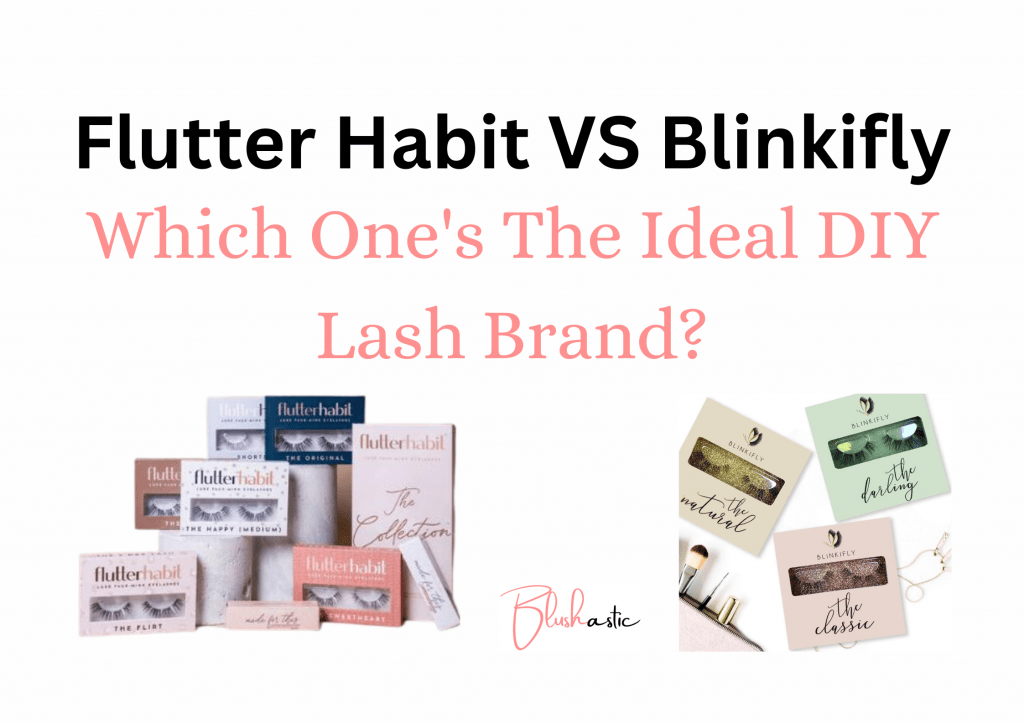 Hoping on the trend of DIY lash extensions is all about knowing which brand is the best suited for your eye type and the variety of options offered. Keeping in mind these choices, people have their minds stuck between Flutter Habit and Blinkifly. So if you are among those people, we have prepared an unbiased report on Flutter Habit VS Blinkifly so that it is easy for you to choose your winner.
Flutter Habit VS Blinkifly | What's Better For You?
Product Range
More options attract more customers; hence, Flutter Habit provides its customers with several eyelash extensions under two categories – The Classic Collection and The Weightless Collection. Under the former, the brand offers around 8 different styles and designs of lash extensions.
The Weightless Collection lashes are made with the 'Hollow-Core' Technology and come in around 7 different styles. Besides the eyelash extensions, Flutter Habit has essential tools like scissors and tweezers. There are some brow products as well, like Brow Gel and Trainers.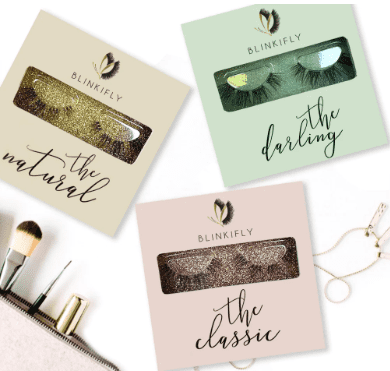 Coming to Blinkifly, the brand also has some impressive collections of eyelash extensions that suit different occasions, depending on the volume of the curls and lashes. Other basic lash products include Lash removers, sealants, and adhesives. There is additionally a Silky Eyelash Serum offered by the brand as well. Some basic application tools like angled tweezers, eyelash curlers, scissors, and fusing tools are also in the brand's product list.
Convenience 
Choosing the right set of lashes is only done if you find them versatile, depending on the occasion. Flutter Habit ensures a natural and seamless look with the different styles it offers with its fluffy and full lashes. For the doll-eyed look, the brand has sweet and playful lashes that add extra sass and boldness, depending on your choice. Be it natural or a sassy one; you have got them all here!
Similarly, Blinkifly also stuns its users by making them spend less time on makeup because the lashes provide a fantastic look. The lashes are suited for different eye types, making you hooked on the different styles offered. Users found these lashes suit them perfectly on a regular day or a prom night and give them the look they want.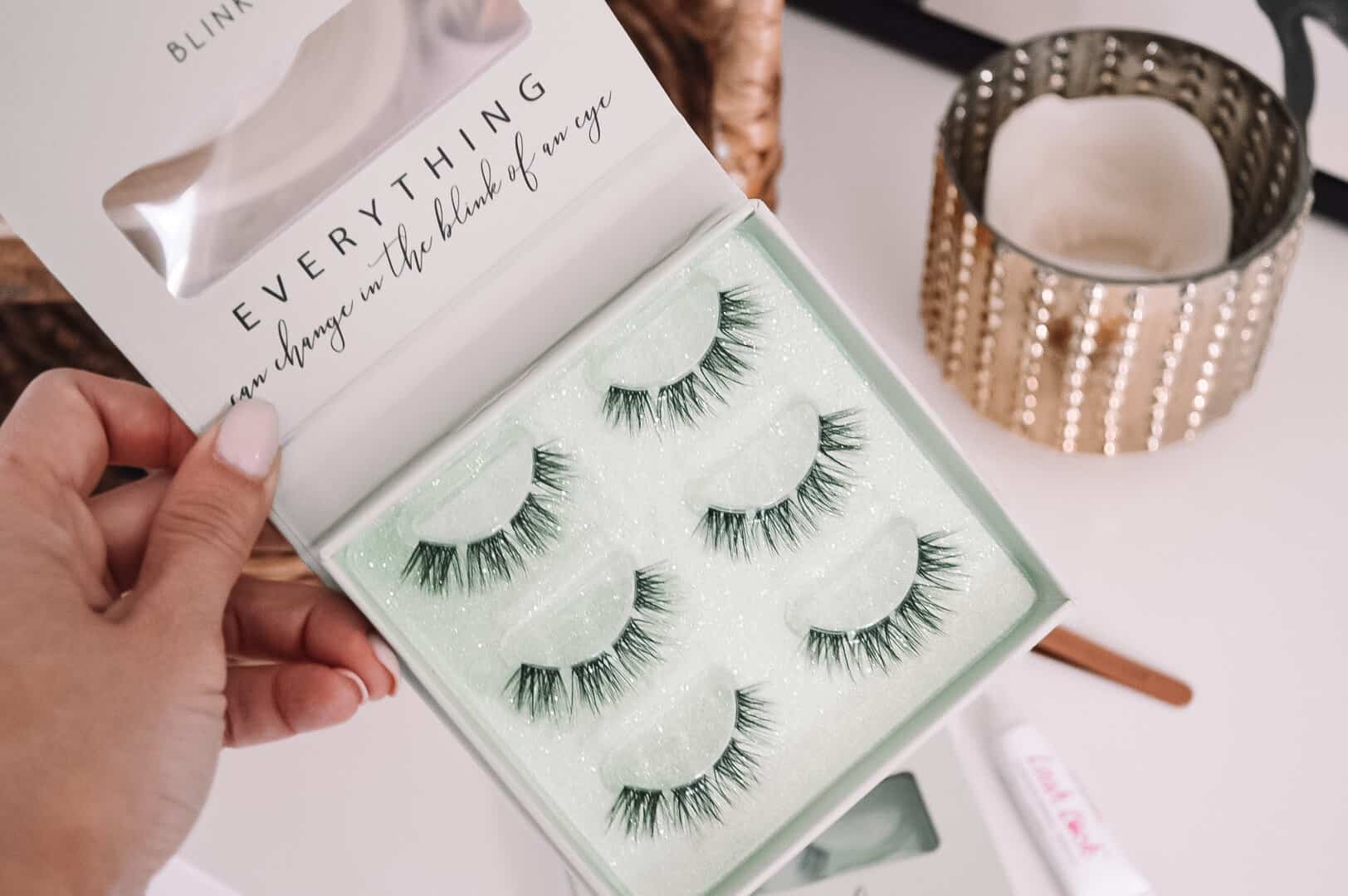 Results
Most users often love Flutter Habit, and with some honest reviews, people with glasses have also left positive reviews. The curl and the fullness offered by these lashes are impressive and have awakened customers. Moreover, as per some users, they do provide some excellent and natural looks that make these lashes worth a shot, especially considering how budget-friendly they are!
Blinkifly also gives tough competition and has its customers amazed with the beautiful results. People said putting them on equals getting your makeup done for an entire week! The ease of doing these lashes on your own has made people love them even more, especially when they are much more cost-effective than those lash appointments.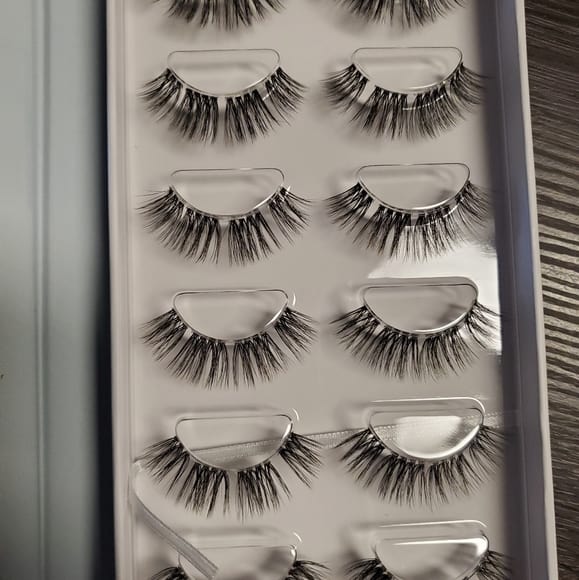 Safety & Side Effects
Though both brands claim to be safe and gentle with your eyes, you must know that you are using chemicalized glues and adhesives near your eyes. Sometimes people can experience redness or irritation because of the adhesive.
Furthermore, even the fibers the lashes are made of might not suit some sensitive skin people. Some common side effects include:
Redness of the eye.

Eye irritation.

Eyelid itching.

Thinning of your natural lashes.

In sporadic cases, discoloration of eyes or eyelid skin color.
Pricing Range
Saying goodbye to your salon lash appointments should already be good news for your wallet! Being the budget-friendly lash extensions that they are, Flutter Habit offers its Classic Collection for $** on its official website. Each box comes with 6 pairs of lash extensions. 
However, the Weightless Collection is pricey and is available at $**. The 5-day Under Lash Adhesive in Black and Clear is available for $**. The brand also offers a 20% discount on creating and customizing your bundle, including any of your favorite lashes, brow products, and accessories.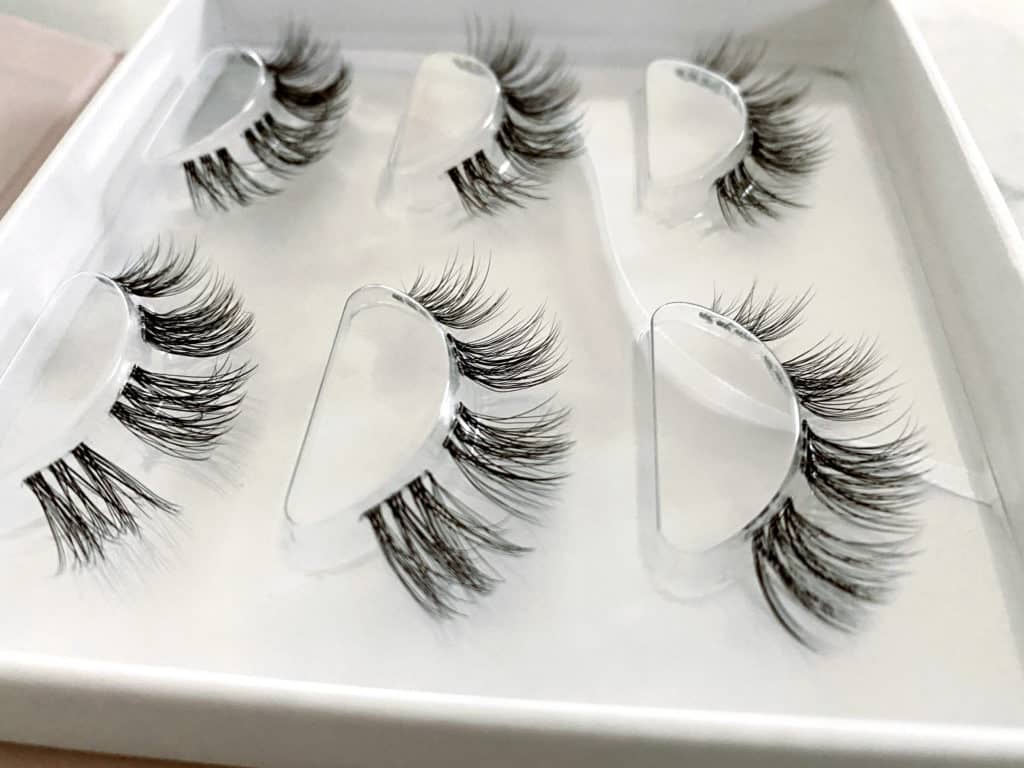 Blinkifly offers its 'Bride lash Collection' for a mere $**, which includes a single pair of lashes. The other sets of lashes come at $**and consist of 3 pairs of eyelash extensions. The brand also offers a majestic Midnight Collection, which, to remind you, is a limited edition and comes for $**. The lashes do not include adhesives; hence, you must purchase one separately. The black adhesive is available for $**. The brand also offers some discounts on products upon subscribing!
Evaluation of Pros and Cons | Flutter Habit VS Blinkifly
Flutter Habit Pros 
The brand offers different styles of lashes in different sizes and lengths and other curls.

The variety of lashes can be worn for different occasions, be it a random day in your life or a birthday party.

The lashes look seamless and add beauty to your eyes.

The lashes are offered in 4 divisions or 4 segments that will help you choose how many segments you want to wear depending on the look you're going for.

You can easily remove the lashes with coconut oil, skipping the chemicalized process of removers.

The lashes are hand-crafted.

They are budget-friendly compared to salon lash extensions.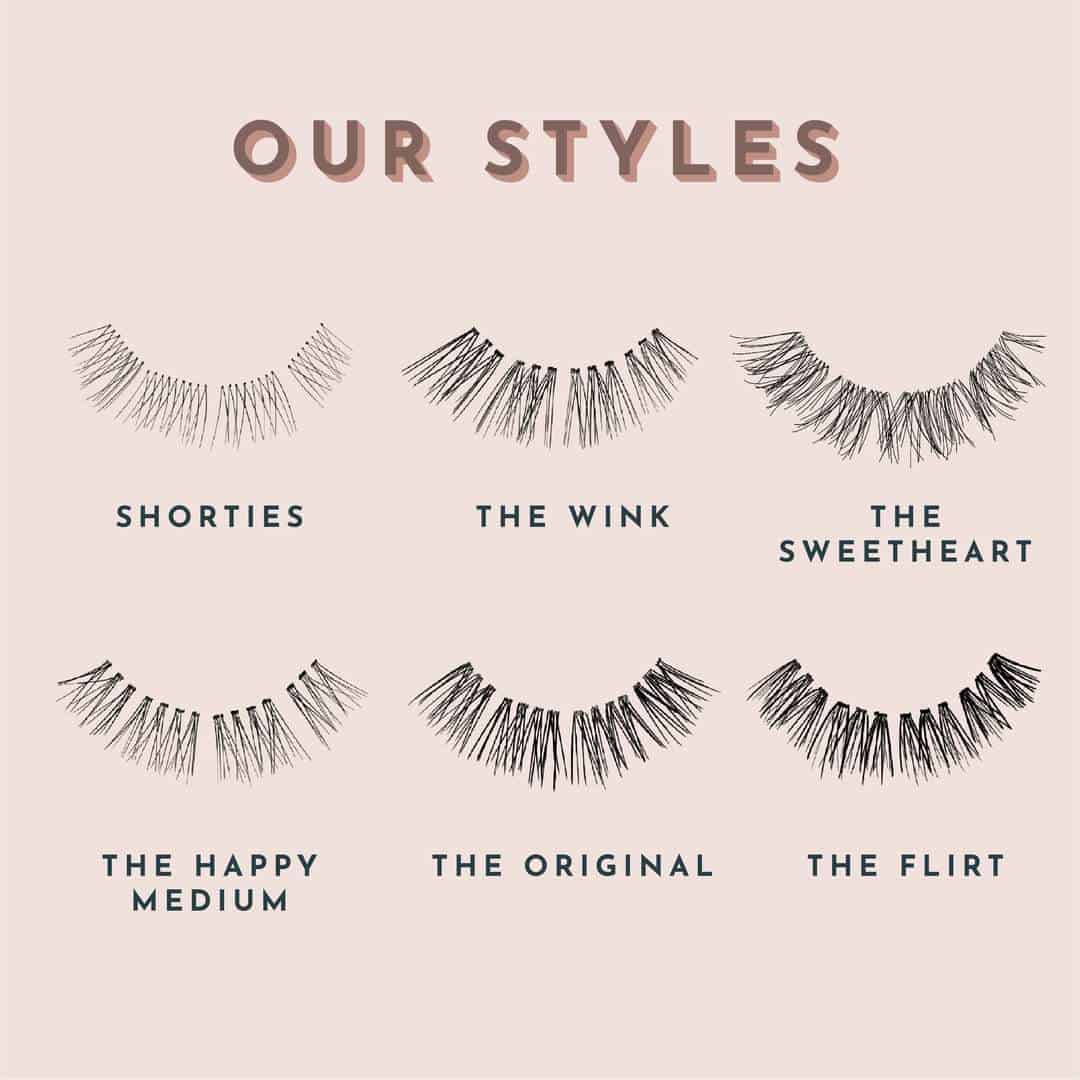 Cons
They are expensive compared to some other common lash extension brands.

Some users with thin skin complained it didn't work well for them.
Blinkifly Pros 
The brand has several mesmerizing styles and designs.

The lashes are perfect, not too overpowering, and not too plain. 

Using even 3 clusters can make you achieve the look you want, depending on your eye size and shape.

They are lightweight.

Very affordable.

An affordable as well as a beneficial alternative to lash appointments.

They last for several days.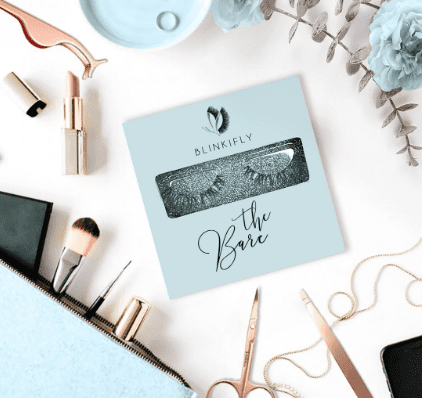 Cons
Very few reviews are available out there.

Not readily available.
Customer Feedback | Flutter Habit VS Blinkifly
Caitlyn C. said about Flutter Habit, 'Don't wait another day to buy these Flutter Habit lashes. I'm not joking when I say I'm obsessed! I will never pay so much again for a full set. I only use three strips instead of four, so I get 7 uses out of these!! I love these and would rate 100 if I could!! Buy them. Buy them immediately!! You won't regret it!'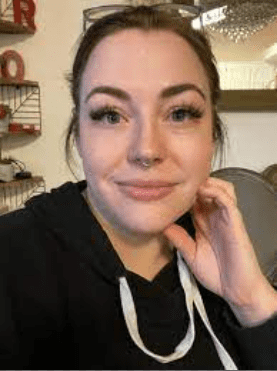 Candice R. commented on Blinkifly, 'This is my second time trying out Blinkifly lashes. Initially, I ordered the Princess lashes some time ago, but after finally trying to wear them, they were too much for my eye structure. I ordered the Darlings, and they are perfect! I only need three of the clusters (again, small eyes), but they are wispy, flirty, and gorgeous. I have struggled with strip lashes, and after trying these a couple of times, I am hooked!'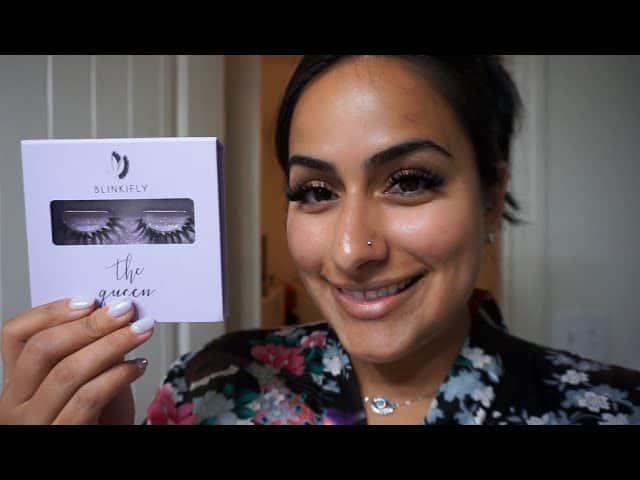 Zoe Myranda D. commented on Flutter Habit, 'I have been using flutter habit for more than a year now, and I must say the flirts are my new go-to style! I've tried the whole collection, and 4/6 is weightless, and the flirts are my favorite. A close second would be the #3. However, I love how dark and full these lashes are. Super easy to apply- using only 3 sets. Seriously, FH has changed my life as well as my confidence!'
FAQs | Flutter Habit VS Blinkifly
How do you clean and reapply Flutter Habit lashes?
To clean the lash extensions, use warm water and a foaming cleanser to clean your eye area and lashes thoroughly. This shall remove all the residue and oil from your eye area. Dry your lashes and then reapply them.
How long do Blinkifly lashes last?
With the proper application and care, most people found that the lashes lasted about 5 days. But some people even reported that they stayed for more than a week.
Can you trim Flutter Habit lashes?
Yes, as per your convenience, you can customize the lashes depending on your eye shape. For comfortable and long-lasting wear, ensure the lash segments fit well and do not overlap or poke your eyes.
Final Words
According to the report we prepared, both brands offer stunning sets of lashes that can be worn on different occasions.
If you are considering the price of the lash extensions, both brands offer similar prices for some of their best-selling ones. The only difference is that Flutter Habit has 6 pairs of lashes included, whereas Blinkifly offers either one pair or 3 pairs in its collection. Considering the reviews, Flutter Habit has been tried on by many people so that you can have a better insight into FH lashes. 
I'm Sarah Abraham, the founder and co-author of Blushastic.com and a professional makeup artist. Beauty is more than just skin deep, and that's why I'm passionate about sharing my knowledge and experience to help people feel confident and beautiful on the inside and out.
Whether it's skincare, haircare, or fashion, my goal is to empower women to feel their best. With my expertise in the beauty industry, I strive to provide practical advice and tips that are accessible to everyone, regardless of their skill level or budget.