We are all here for those quick hacks that save us time and money. Who wouldn't want to skip some steps from our makeup routine without making it evident that you've missed your foundation or sunscreen? Well, God answers our makeup prayers! Because now, we have some magical stuff known as 'Tinted Moisturizers' that have a colored tint that eventually matches your skin tone. Impressive, isn't it?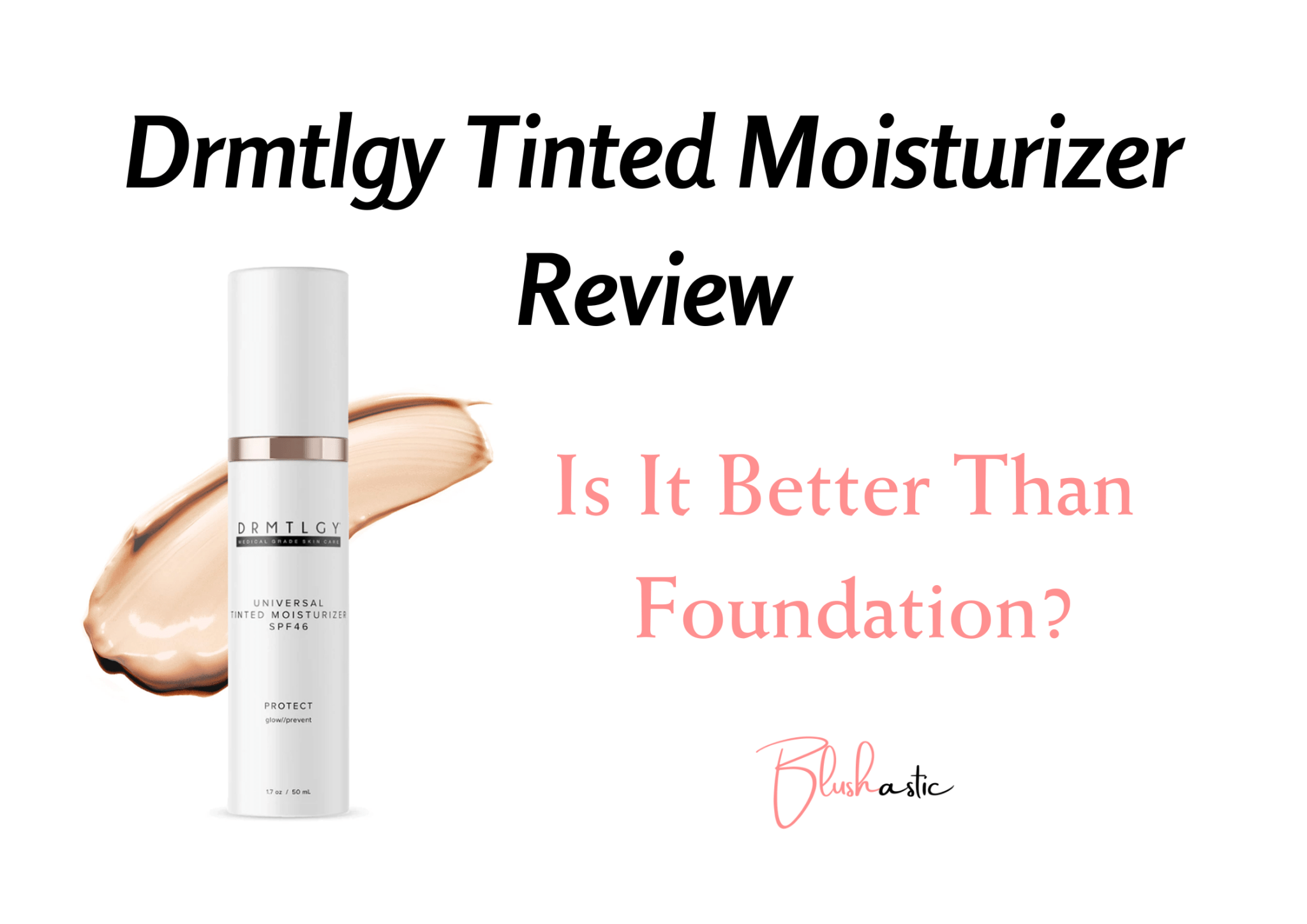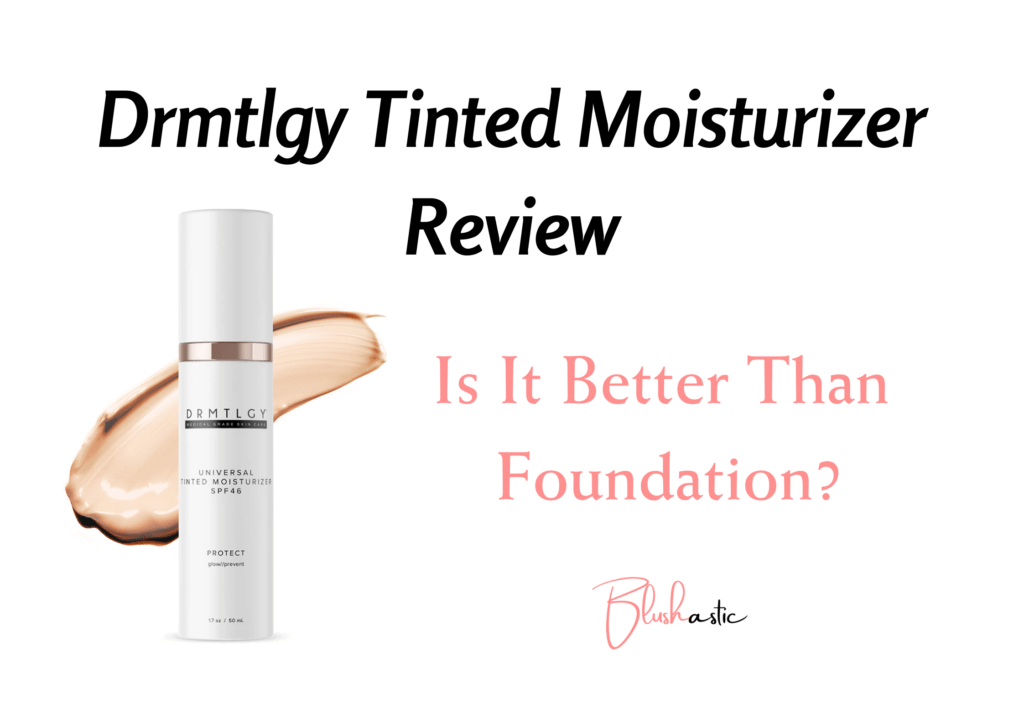 To be honest, the emergence of these tinted moisturizers has rapidly increased the competition in the makeup industry. Now we have more options but more confusion about the ones that are worth it. One such brand called Drmtlgy has got people's attention with its science-backed products. The brand's best-seller, the Tinted Moisturizer, is making heads turn with its formulation and reviews. But is it worth the hype? Let me break it down with some honest Drmtlgy Tinted Moisturizer reviews so you can decide for yourself.
Drmtlgy Tinted Moisturizer Reviews | Is It The New Skin-Loving Magic?
Drmtlgy is a brand that, I must say, openly keeps the customers' skin health as its priority. It goes by two rules while manufacturing its products. One, the products CANNOT be wrong for the customers. Two, these very products HAVE TO work. As the brand mentions, it strives to care for 'the largest organ in your body.' These science-backed products are made simple with complex formulas by using medical-grade skincare.
DRMTLGY Tinted Moisturizer with SPF 46. Universal Tint. All-In-One Face Sunscreen and Foundation with Broad Spectrum Protection Against UVA and UVB Rays. 1.7 oz
Instantly obtain seemingly flawless, glowing skin. Perfect for that no-make up look.
Formulated as an all-in-one sunscreen and foundation that provides sheer color coverage, minimizes the appearance of fine lines and wrinkles, and blends naturally to match every skin tone.
Lightweight and non-greasy formula that improves your skin's hydration and texture over time.
Broad Spectrum SPF 46 that protects against harmful UVA and UVB rays.
Clean Formula Made in the USA: Our facial moisturizers are cruelty free and suitable for most skin types. All DRMTLGY products are formulated with you in mind right here in the USA to give you highest quality skincare products available.
In today's world, finding a product that works magic by infusing skincare and makeup must be an achievement. Drmtlgy helps you achieve this by introducing its best-seller, the Skin-Perfecting Marvel, the Tinted Moisturizer'. Well, there's more to it; it has an SPF of 46, so you know your skin glows with the tint and stays protected from the sun's rays. Hop on for some Drmtlgy Tinted Moisturizer reviews.
Ingredients
The presence of ingredients and their composition gives your skin the perfect care and nourishment while providing seamless coverage along with the tint. Below are some of the prime elements that help get this job done. 
Hyaluronic Acid (Sodium Hyaluronate)
If you don't know about Hyaluronic acid, you must've been living under a rock! When you see a skincare product containing Hyaluronic Acid, you should be tranquilized about your skin's hydration. Yes, cause that's what this magical ingredient is all about. The hydrating properties it has is almost incomparable to any other components. Good hydration to the skin also helps stretch the skin and delay the aging process as it minimizes stubborn lines and wrinkles. Imagine getting these benefits with a tinted moisturizer. Great, right?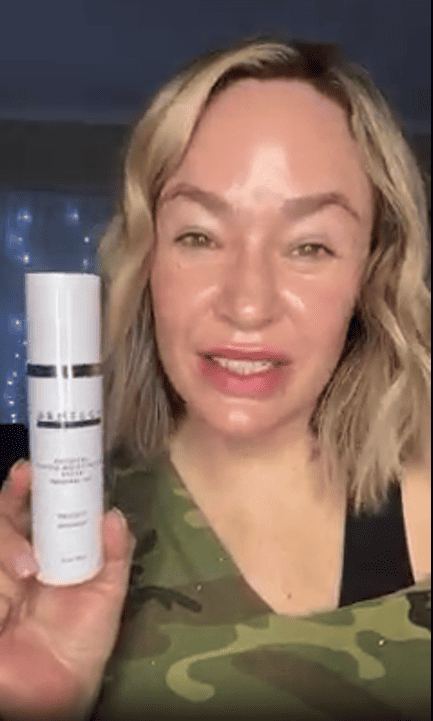 Vitamin E
As you know, The Tinted Moisturizer has an impressive SPF of 46; some great ingredients have long been used for anti-aging or fighting radical damage. One such ingredient is 'Vitamin E'. This same vitamin has been used in skincare products for several decades as it is a fantastic factor that protects the skin from solar damage, leading to premature skin aging. So, with Vitamin E in your product, you can expect your skin to look younger with that youthful radiance you always wanted.
Niacinamide
Here's another power-packed ingredient that works wonders in terms of hydration. Because of its great hydrating powers, Niacinamide is found in many of today's moisturizers and creams. It locks in the moisture and does not let it escape through your skin, so your skin does not face dryness or dehydration. Additionally, niacinamide is also known to be a skin-lightening ingredient that helps brighten your complexion. According to a study, this potent ingredient also significantly improved in combating wrinkles and fine lines while enhancing the skin's elasticity.
Zinc Oxide
Zinc Oxide is another 'super ingredient' that is said to treat several skin conditions, especially sun or radical damage. This is what made Zinc Oxide a natural sun-protectant ingredient for ages. Additionally, it has been said that, because of its anti-inflammatory properties, it can treat skin inflammations. 
Knotweed Extract
Knotweed extract is known for its incredible abilities, including anti-aging and moisturizing properties. It is a potent antioxidant that helps with cellular regeneration while protecting the skin from radical damage. 
Octinoxate
With yet another ingredient, Octinoxate, a chemical UV filter that absorbs UVB rays, the product has done quite well with its 'sunscreen abilities.'
How To Apply Drmtlgy Tinted Moisturizer?
The application process of this tinted moisturizer is similar to other moisturizers. Follow the steps below to get it done quickly.
After prepping your skin, directly apply the tinted moisturizer on your face, including your neck area. Also, avoid getting it near your eyes.
You'd probably want to hop right outside after applying it because it contains an SPF of 46, but the brand recommends waiting for at least 30 minutes before you do so.
The brand also advises you to reapply it if you've been out in the Sun for an extended time.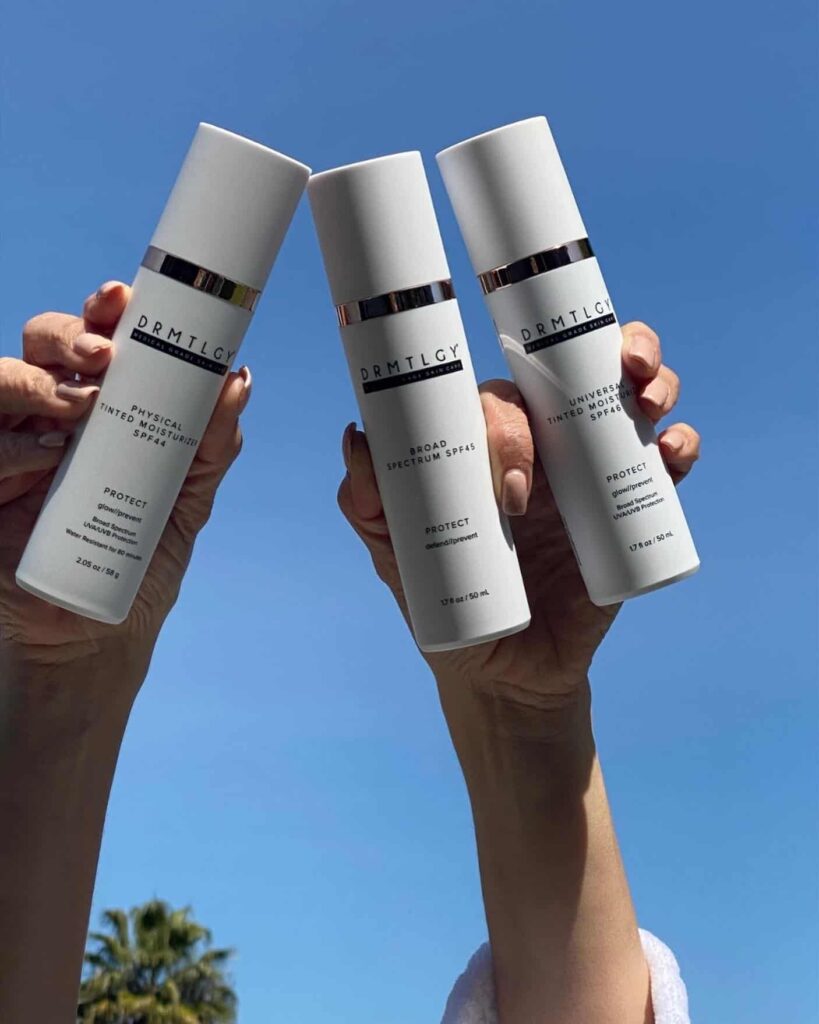 Evaluation of Pros and Cons
Since this report is on honest Drmtlgy Tinted Moisturizer reviews, I'll list the pros and the cons so you have a broader insight into it.
Pros
The tinted moisturizer infuses several hydrating powers, including Hyaluronic acid and niacinamide. This hydrating property makes it a good choice for people with dry or normal skin types.
It also has a blend of ingredients with anti-aging properties that aim to protect your skin from radical or sun damage. So you can just apply it and not fear the Sun!
The coverage provided by tinted moisturizers is usually sheer and natural. So, with a dewy and healthy appearance, you wouldn't have to worry about heavy coverage.
It is suitable for normal skin, dry skin, and sensitive skin.
It multitasks by blending the benefits of skincare with makeup, as it contains ingredients that nourish your skin and make it look healthy.
The ease of use makes it a go-to option for many people who want simple makeup routines.
Dermatologically recommended
It is fragrance-free and does not irritate the skin with an extreme scent.
Sulfate, gluten, and paraben free.
Cruelty-free.
Cons
The limited coverage of the tinted moisturizer can be a NO for people who'd like to go the extra mile with full coverage. They'd have to add extra concealer or foundation over it.
Since it provides a dewy finish, it may not be the best choice for people with oily skin.
Some users reported that the tint was very light and too low coverage.
Customer Feedback | Drmtlgy Tinted Moisturizer Reviews
A user named John Paseler commented, "After watching all these ads on Instagram, I thought of purchasing it. Initially, I wasn't interested in buying it because, as you know, social media hypes many products that aren't worth it. About the moisturizing properties, yes, it does moisturize well as well as keeps my skin protected from the Sun. It just has that crayon-like smell with sunscreen that seems like an off. The blending property is great, too, but is it overhyped? Yes, it is. I applied it over my blurring primer and a concealer, and it gave me a 'no-makeup look.' But will I repurchase it? Honestly, no, but if it was for $5 on clearance sale, then yes, because it isn't worth the hype."
E. Hall commented, "I wanted something that would not turn my face cakey but would also have SPF. I went with this, and it has very light coverage but does a good job of blurring the imperfections. Though I wished it had more coverage, I like how it makes my face look natural without any blemishes."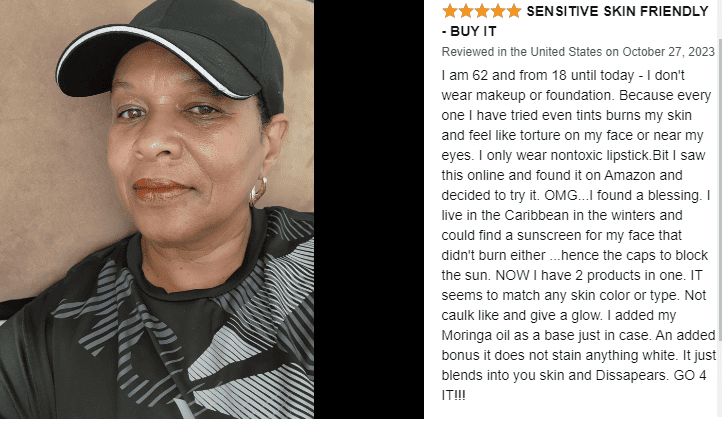 Another user, Jocelyn, happily commented, "It is undoubtedly the best tinted moisturizer with SPF. I am in my 40s, and I have sensitive skin that is prone to breakouts. Well, don't hope for full coverage from it. However, it does give me enough to go with my no-makeup days. I also use it as a base for my makeup. Another point is that it doesn't get sticky or greasy after applying nor after hours of its application. I'll repurchase it and recommend it to others."
Michelle Luther said, "This moisturizer has no tint and does not cover redness! Since finding a good tinted moisturizer isn't easy, I purchased this based on many positive reviews. I like showing my skin throughout the day while blending and covering my redness or flaws. Since it says it's self-adjusting, maybe my skin is the problem. I am Fair Olive, and this turns a little red on my cheeks. I think this product is just a moisturizer, and I am not impressed. Moreover, it left my skin feeling a little gummy. This is my opinion, and maybe this product could work well for others. There are many other brands out there that work very well for me! Done."
FAQs | Drmtlgy Tinted Moisturizer Reviews
Does the Drmtlgy Tinted Moisturizer help with the hydration of my skin?
Yes, the tinted moisturizer infuses powerful hydrating agents like Hyaluronic acid and niacinamide that ensure your skin is hydrated.
Is the Tinted Moisturizer oil-free?
Yes, the Tinted Moisturizer is oil-free and is super lightweight, giving sheer coverage.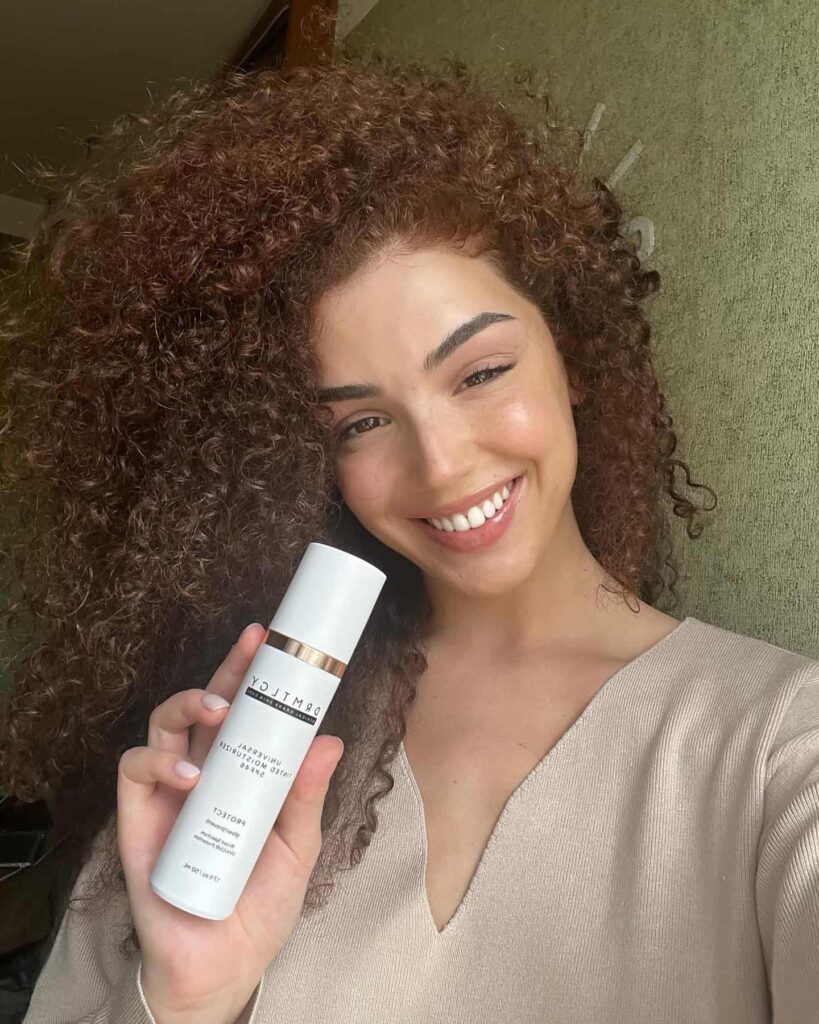 Should I keep reapplying it?
As per the brand, if you have been out in the Sun for prolonged hours, it is better to reapply it for safer skin protection. Since sunscreens are also reapplied, you should do the same with this as well.
Can I use the Tinted Moisturizer as a primer or a base?
Yes, the formulation of the Tinted Moisturizer is lightweight and gives light coverage. It can be worn under your makeup.
Closure
The Drmtlgy Tinted Moisturizer reviews have shown that the product has surpassed conventional beauty standards by infusing sunscreen, skincare, and makeup. Its science-backed formulation has effectively shown users going gaga over its sheer coverage, some commendable moisturizing properties, and a dewy glow. We all know the magic of a product lies not entirely in its cosmetic temptations but in the science of ingredients that love our skin.
It is so considering that the Tinted Moisturizer has impressed many with its skin-nourishing and skin-protecting ingredients. The only downfall of this product would be its coverage. However, the brand has already claimed it is lightweight and NOT full-coverage, so why complain?
Marilyn's deep interest in fashion, beauty, and lifestyle has led her to pursue a fulfilling career as a freelance writer and blogger. With her bachelor's degree in fashion design from the Fashion Institute of Technology, she has developed a keen eye for style and trends, making her well-equipped to offer valuable insights into the latest fashion and beauty trends.