Do you have thin and short lashes? A luscious lash line enhances your overall look. It adds weight to your facial expressions, thus drawing in other's eyes and attention. Believe it or not, mascara gives that much-needed magnitude to your meager lash line. So, it is a no-brainer to invest in it instead of opting for expensive and uncomforting lash extensions.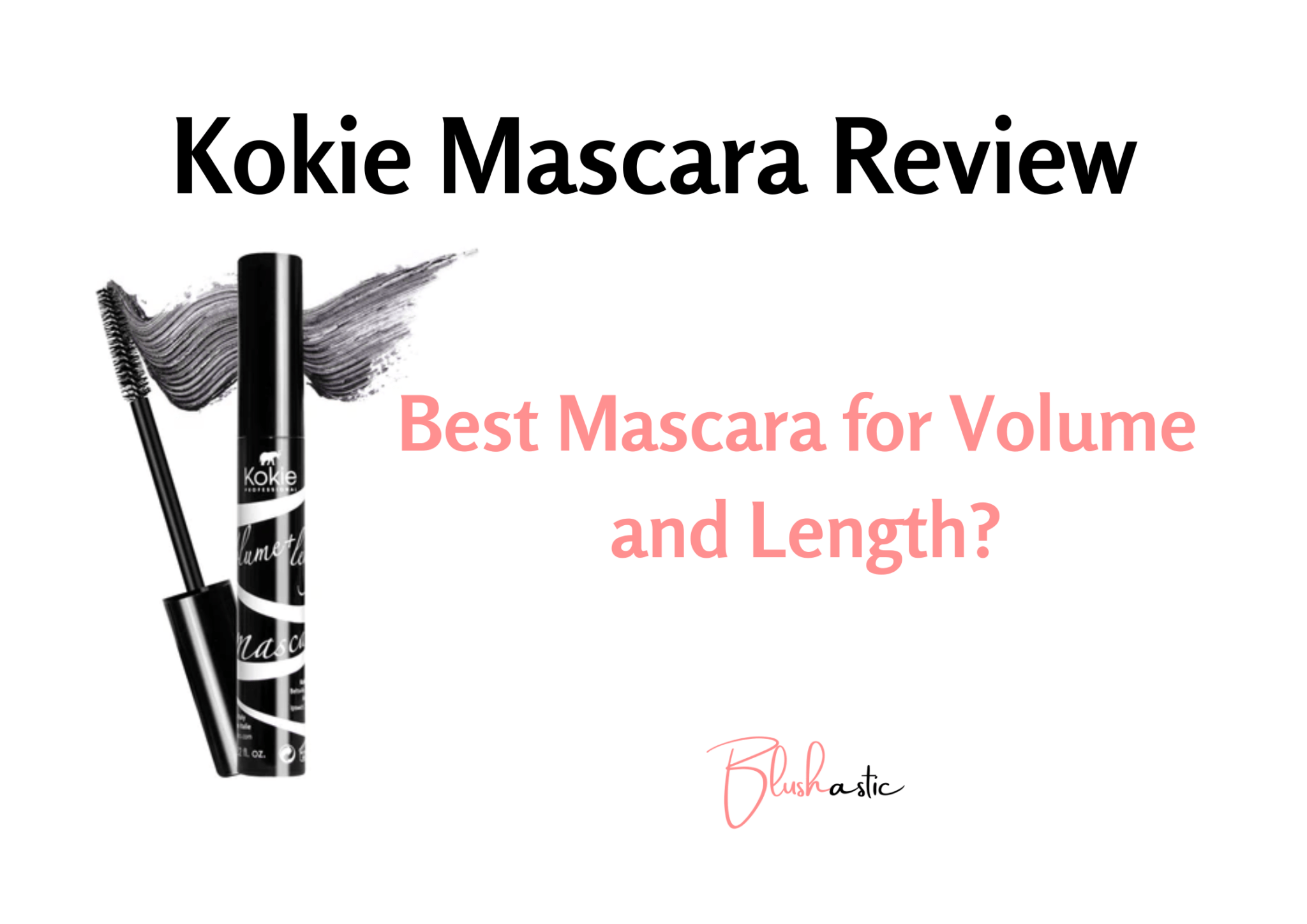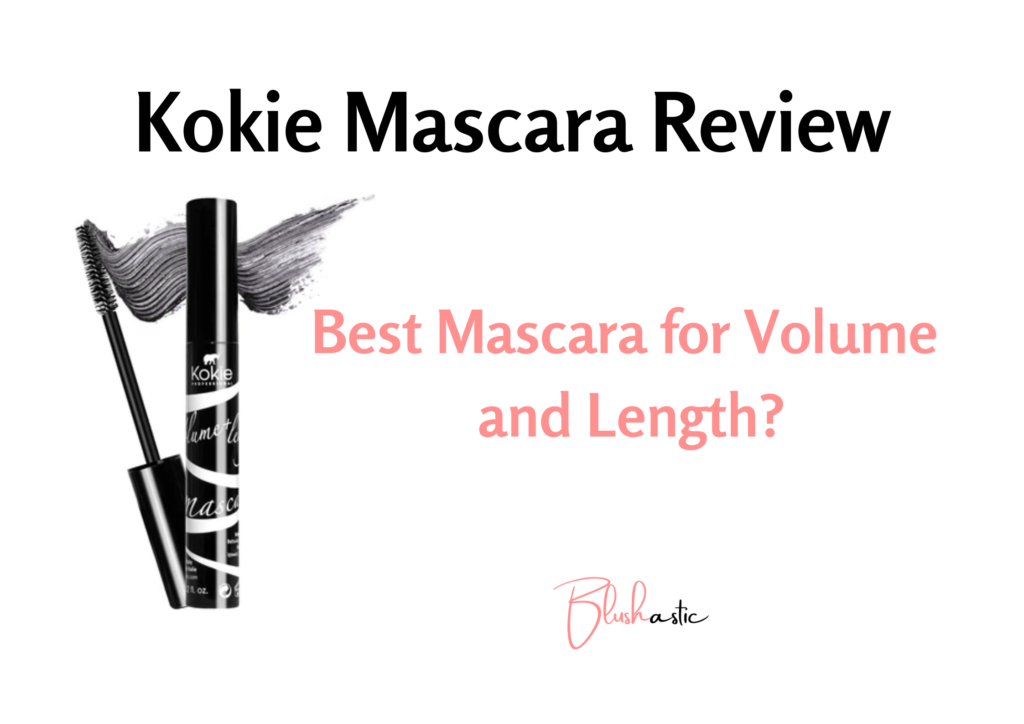 Among many products, Kokie Volume and Length Mascara is doing rounds in the beauty market. It claims to be that 'all-in-one mascara' that makes your eyes speak. But should you trust it enough to buy it? Let us know everything about its brand, benefits, usage, ingredients, side effects, reviews, and more in this article to get an accurate picture of this product. So, without further ado, let's begin Kokie Mascara reviews!
Kokie Mascara Reviews | Does It Give You A Fuller Lash Line?
The brand history of Kokie Cosmetics goes back to 2015, when the founders established it in Maryland, USA. "Kokie," a Korean word, means "elephant," signifying the brand image of being 'bold, beautiful, and unforgettable.' Kokie offers a line of cosmetics for eye, lip, face, nail, and tool sections.
The best Kokie products include "Kissable" liquid lipstick, "Velvet Smooth" eyeliner pencil, "Skin Perfect" H.D. foundation, "Be Bright" liquid concealer, and "Volume + Length "Mascara, among a few others. You can reach the brand at [email protected] for any queries. Let us glimpse at how to use it.
How To Use?
Use it the right way to get that perfect finish from this mascara. This mascara has a thin and tapered wand to support an exemplary application on your lashes. Since it gives your lashes a slightly volumizing and lengthening effect, they look revamped and richly pigmented. Follow these steps to get that 'perfect' look.
If you are doing makeup, put the mascara as the last step of your eye makeup.
You may curl your lashes with an eyelash curler and even prime it if you want the lashes to last long.
Now comes the time to use the mascara.
Shake the tube and dip the wand into the box twice to get the color deposited well onto your wand.
Begin with the base and coat upward, outside of your upper lashes.
Reach to the inner and outermost lashes.
Slowly move the wand to make the coating on your lower lashes neat.
The buildable coverage is for you to decide the intensity of your coating.
And Voila! Your lashes look lush, long, and well-defined.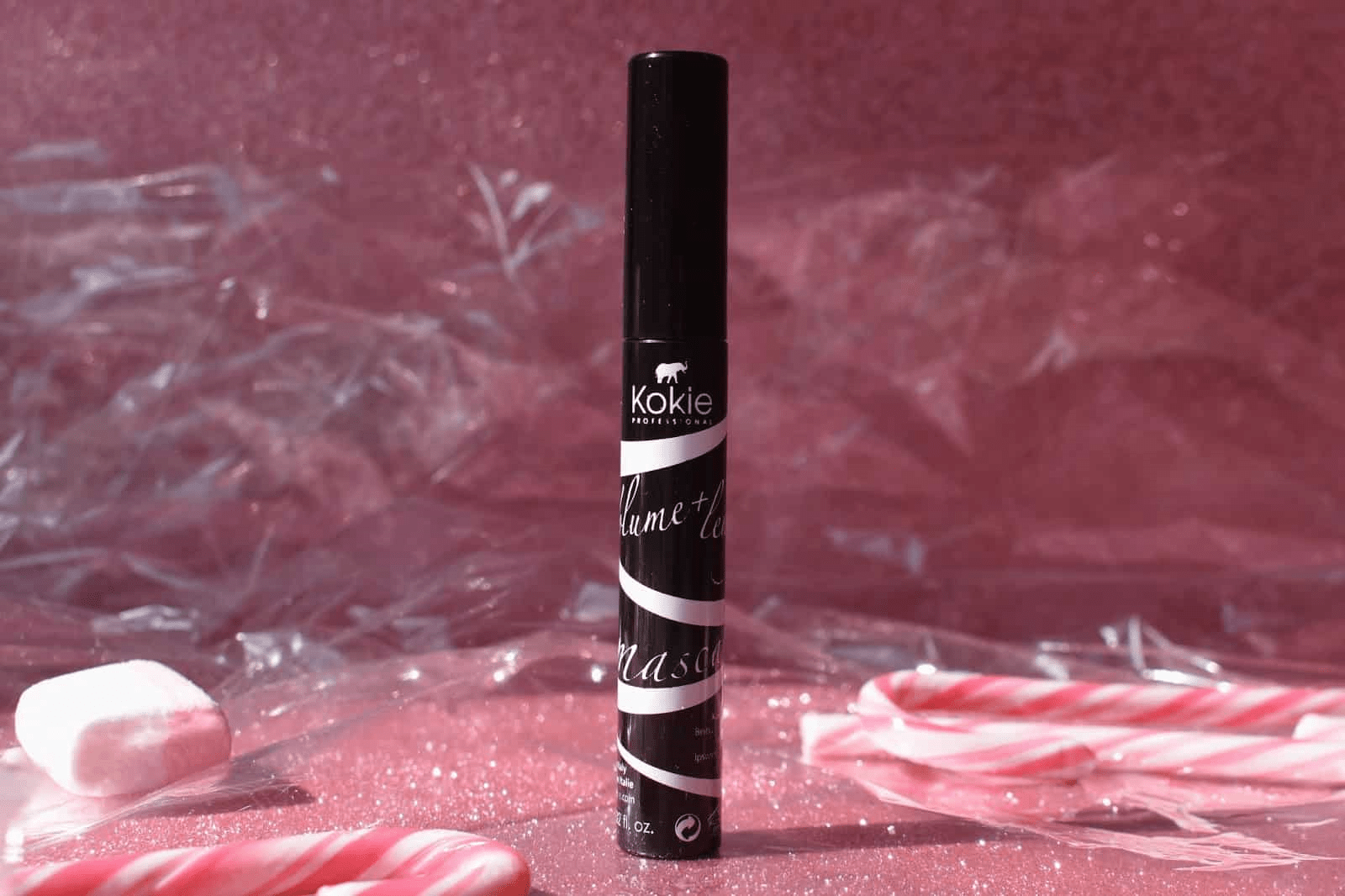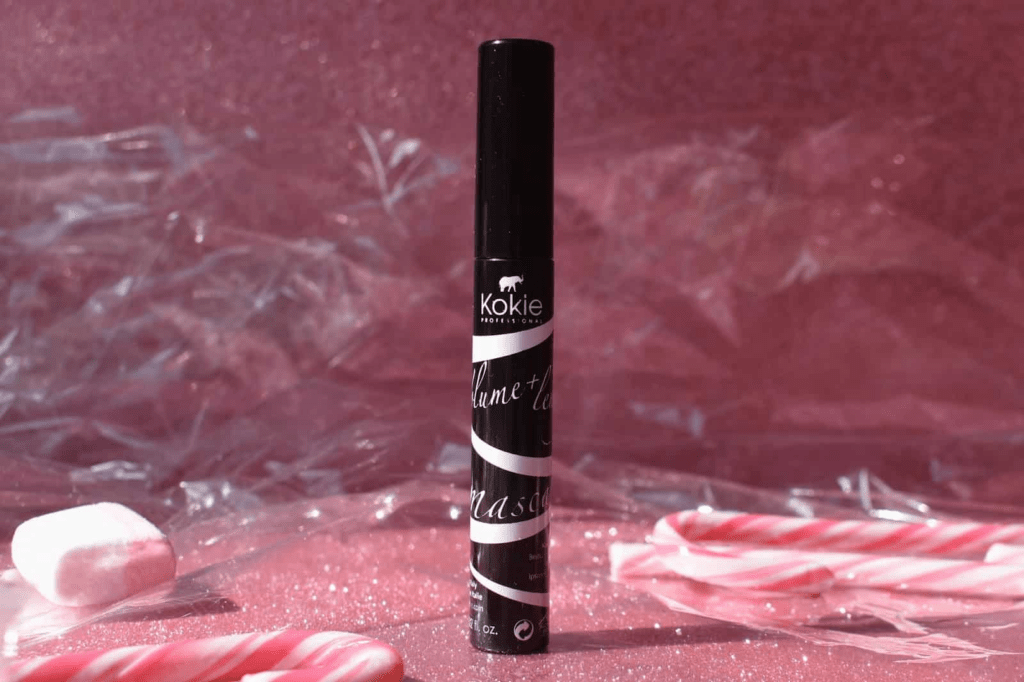 Removal
You may remove the mascara using a mild cleanser and rinse your face. Gently rub your lashes with a cotton pad while they are still wet. The other way is to soak a cotton ball or pad into micellar water and press it against your eyes for 10-15 seconds with a slight pressure. Apply a downward stroke or wipe it off from the innermost corner towards the outside area. Sometimes, your mascara may clump at a place, making it difficult for the lashes to get rid of it. Repeat the step to allow the mascara to come off.
Ingredients
Let us glance at the composition of this product. See what it consists of and know what elements often go into your lashes.
Copernicia Cerifera (Carnauba) Wax in this mascara helps it to get that thickening effect, which allows the pigment to deposit well.
Cyclopentasiloxane is a type of silicone that has anti-dehydration tendencies to aid your skin to retain moisture and lock it in for longer durations. Your application is smooth and convenient due to this item.
Oryza Sativa Bran Wax is a waxy ingredient from a plant available in this mascara to smoothen and soften it.
Hydrogenated Olive Oil Stearyl Esters are a combination of esters resulting from a reaction by stearyl alcohol and olive oil (hydrogenated) mixed up.
Alcohol (Denatured) is mainly an emulsifying agent and preservative in this product. This element in your daily skincare products can dry out the skin barrier, but since you would apply the mascara on your lashes, it won't harm much.
Palmitic Acid, too, can emulsify and perform like an emollient. But Palmitic Acid can sometimes flare up acne and inflammation, like a few other items in this mascara that we see below.
Side Effects
Our eye area is sensitive, and you must consider double-checking anything you apply inside that area. This mascara has some harmful ingredients that are unpleasant to the eyes and can trigger a reaction. Let us see which elements can irk your eyes.
Stearic Acid in this tube can cause irritation, itchiness, dryness, and other skin problems if it enters your eyes or you have sensitive skin.
Sodium Benzoate can harm you with an allergic reaction if you already have skin allergies like eczema, hives, or contact dermatitis.
Potassium Sorbate can be an irritant but of minimal risks. Still, it has the potential to irritate your skin.
Phenoxyethanol in this mascara can cause minor skin allergies. Still, in rare and severe cases, you may even face anaphylaxis, a lethal allergic reaction.
These are a few ingredients that you should look into before applying this mascara. Check if your medical history had any of them as allergens. Remove your mascara and rinse your eyes if you ever feel discomfort after using it. If the irritation does not lessen or disappear, consult your doctor immediately.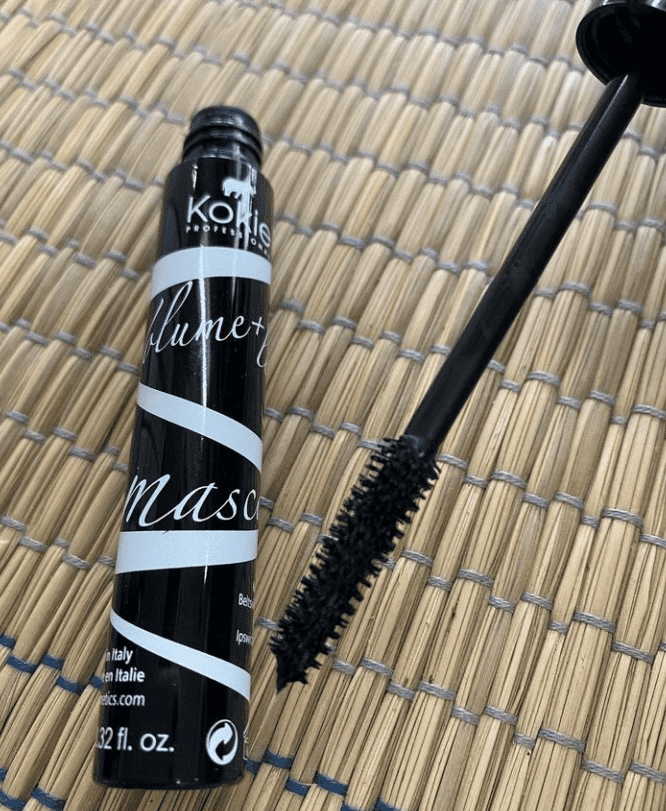 Pros
Cruelty-free
Non-flaky, clump-free, and everyday wear
Your lashes get the desired volume and length
The effortless formula makes it easy to wear
Smudge-proof and non-transferable to the eyes
Coats the lashes evenly in an intense dark pigment
The company is Cruelty-free and Leaping Bunny Certified
The thin and tapered shape of the wand reaches even the distant lashes
Cons
It is not waterproof
Kokie is not entirely vegan
Unsuitable for sensitive skin types
It does not offer any sampling program
A few ingredients may trigger an unwanted allergic reaction
Customer's Feedback | Kokie Mascara Reviews
Before you head onto other people's reviews, let me share mine first. So I was looking for an affordable, decent-quality mascara when my friend Marie introduced me to the Kokie Volume and Length mascara. I was too satisfied with it on my first use—the countless thin bristles of the wand covered even my shorter lashes.
The pigment deposits so well, and I did not have to coat it multiple times, just two to three strokes, and it looked perfectly alright. So, the experience with the application part was great, but the problem lies elsewhere. I used to wear this mascara almost daily, and it continued hassle-free until my 2nd week, except when my eyes started getting mildly irritated after putting the mascara on my eyelashes.
But I became scared only when my eyelids burned (it was not intense, but burnt slightly). I rinsed my eyes thoroughly and patted it dry. The burning sensation faded gradually, and I understood something was wrong with the mascara's composition when the same problem cropped up the following day.
Fearing an allergy, I wondered why it triggered inflammation in my eyelids. At last, I had to say goodbye to Kokie mascara, but with a heavy heart as I was a fan of its all-black tint, which is pretty affordable, too. No wonder why other users loved it! Anyway! Hear what others have to say.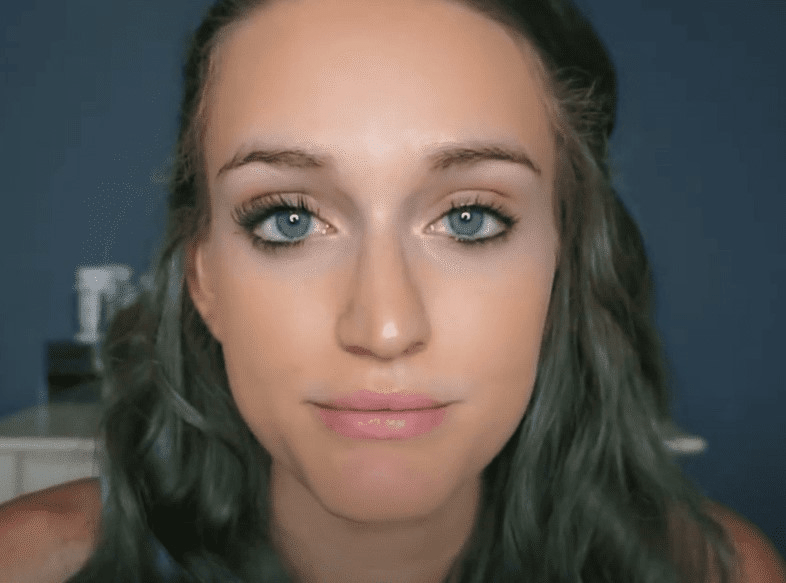 Source: Kaila Sunday
Azel comments, "I am in complete awe with this mascara! Being a 48y/o, I like how smooth the bristles comb through my short, thin lashes. I have had a few other mascaras of nearly the same price, but none of their bristles were as soft as this one's. My lashes look bright black, and my eyes look big after use. I have had an advantageous purchase after quite a while now."
Claira says, "It was only recently that I tried this mascara, and I am truly impressed by its volumizing effect. I have a sparse lash line, and this tube comes in handy when I want to attend a quick get-together and random outings. I need it only for a few hours, and it works well!"
Eleana shares, "I am all fine with this mascara, but the only thing that bothers me is that it is not waterproof, and the pigment is not as dark as it advertises. Apart from these issues, I am totally okay with the product and its results."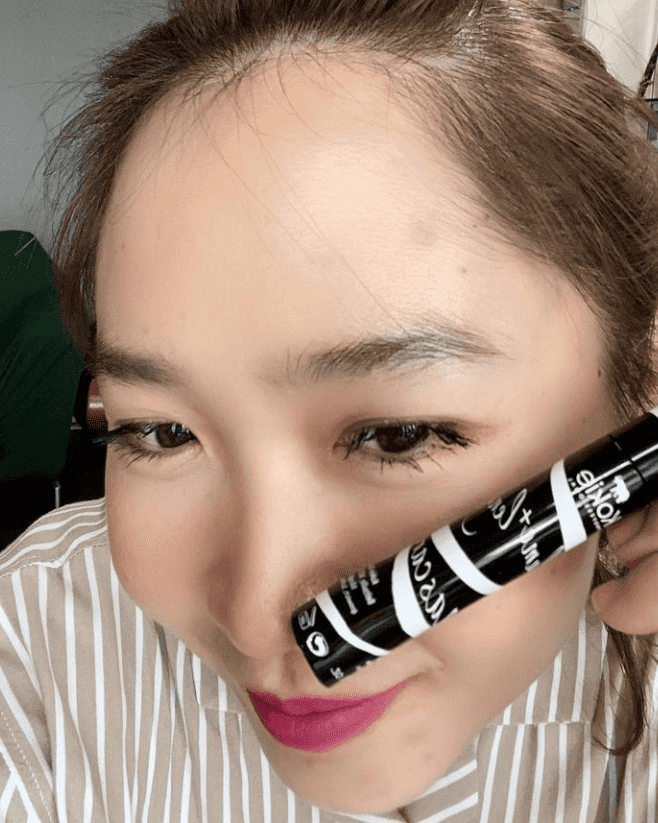 Jean asserts, "You may need up to 5-6 strokes to get that desired depth in the color. However, with that price, I don't think it is not a bad deal."
So, as you saw, many reviews speak of its utility and claim it to be a good-for-money deal. Still, a few reviews also point out its non-resistance nature to the water and that the pigment is lighter than the brand shows the mascara to be.
FAQs | Kokie Mascara Reviews
Let us see some of your most asked questions about this mascara. Gain a deeper insight into the product as I unveil the answers here.
Are parabens in mascara bad?
The U.S. FDA does not consider parabens in cosmetic products too harmful or dangerous. Since parabens are a broad-spectrum preservative, they may have a solid requirement in the beauty industry. But they are not free of disadvantages, too, as they can be potential skin allergens, heightening your skin sensitivities and irritation.
Is Kokie makeup good?
Yes! Kokie makeup is excellent; it is cruelty-free, highly affordable, and offers quality products. Their beauty items are well-rated among users for their functionality and result-driven effects. The Kokie Volume and Length mascara is one of their bestsellers, and you can easily compare it with high-end mascaras in the market for its striking benefits.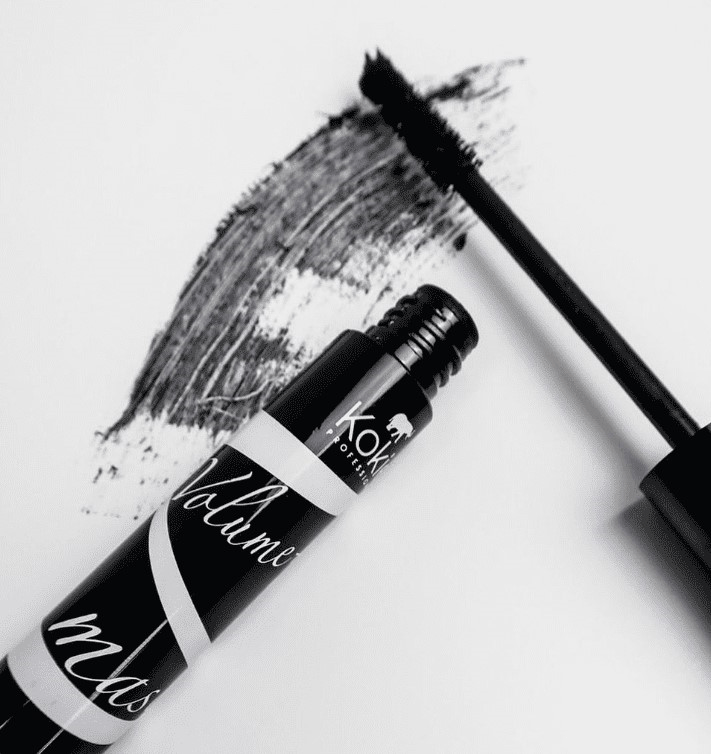 Where to buy Kokie cosmetics?
You can buy Kokie cosmetics from Amazon, eBay, Walmart, and other online retail sites. Ensure to purchase products from a reputed site while also glancing at consumer reviews to avoid fraud or receiving fake products.
What ingredient in mascara causes irritation?
The parabens that we talked about earlier can cause irritation on your eyelids. Some other ingredients include sodium benzoate, a well-known irritant; unfortunately, Kokie mascara contains this element. Besides, check out the names I underlined earlier here, among other items that can irk your eyes.
Closure
Our Kokie Mascara Reviews show that this mascara is reliable when defining, volumizing, and lengthening your lashes. Plus, it is affordable and travel-friendly. Many feedbacks attest that this product made their eyes noticeable even with a sparse lash line.
But you may want to be careful with some of its ingredients that irritate your eyes like they did to others. Plus, you may have to strike it multiple times to get your desired level of finish. Overall, it makes an excellent choice for your lashes to look luscious if you seek to use them instead of expensive lash extensions. That was all about this mascara!
Let me know if you have any doubts. Drop down your queries below and expect a reply anytime soon.
I'm Sarah Abraham, the founder and co-author of Blushastic.com and a professional makeup artist. Beauty is more than just skin deep, and that's why I'm passionate about sharing my knowledge and experience to help people feel confident and beautiful on the inside and out.
Whether it's skincare, haircare, or fashion, my goal is to empower women to feel their best. With my expertise in the beauty industry, I strive to provide practical advice and tips that are accessible to everyone, regardless of their skill level or budget.