Neosporin and Aquaphor, two big brands known for their wound healing and skincare products, get you thinking while having fun and playing around, but what if you get injured or wounded? Which one to choose from?
I know the topic of wound protection or healing is sensitive but essential! You wouldn't want you or your younger one suffering in pain, not knowing products that actually work! If you thought it was only about wound healing, let me stop you because these two brands have made people skeptical of their products that nourish or care for your skin. Who would want to look all dolled up, but your dry lips peek in, or maybe someone notices your dry feet?!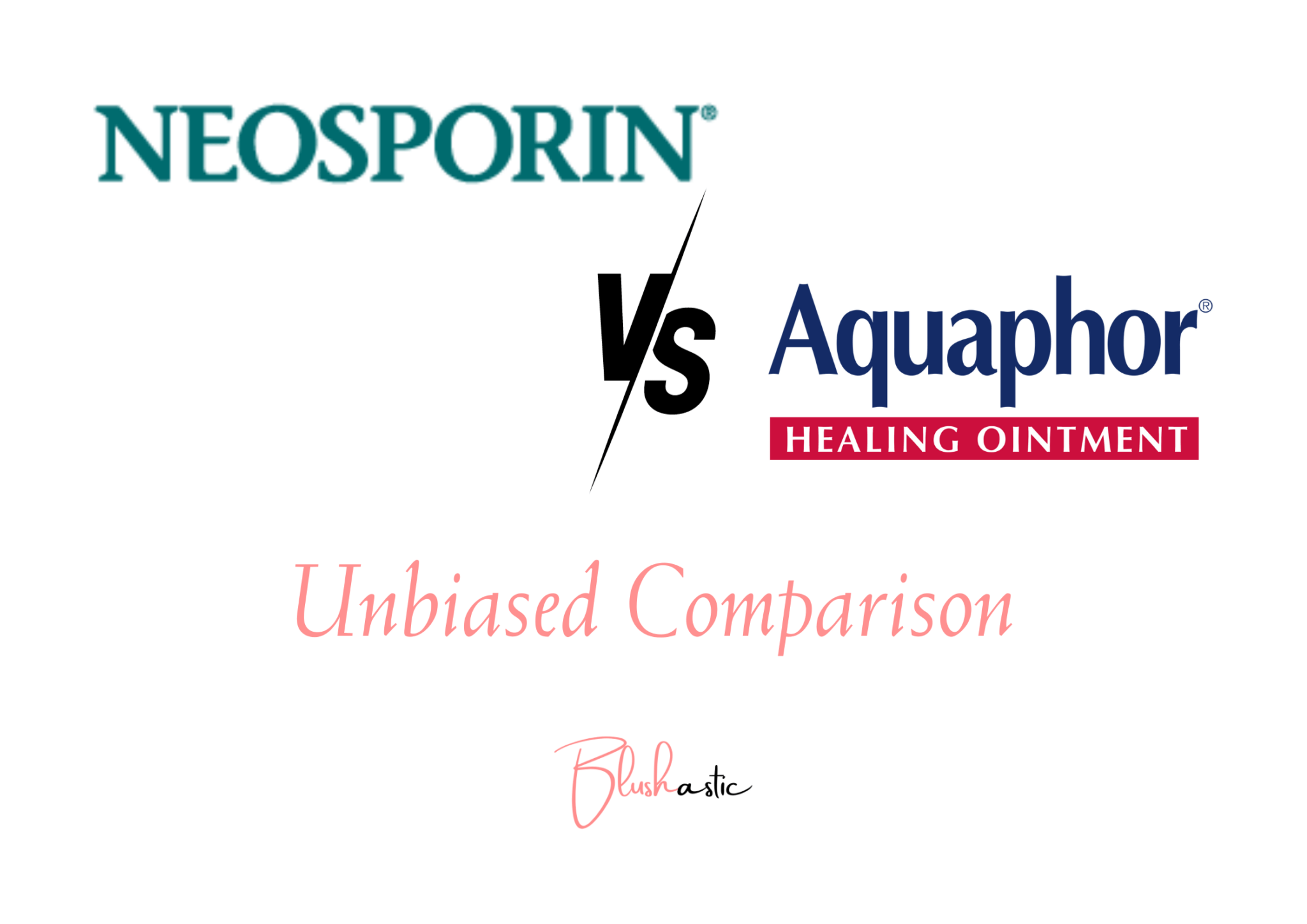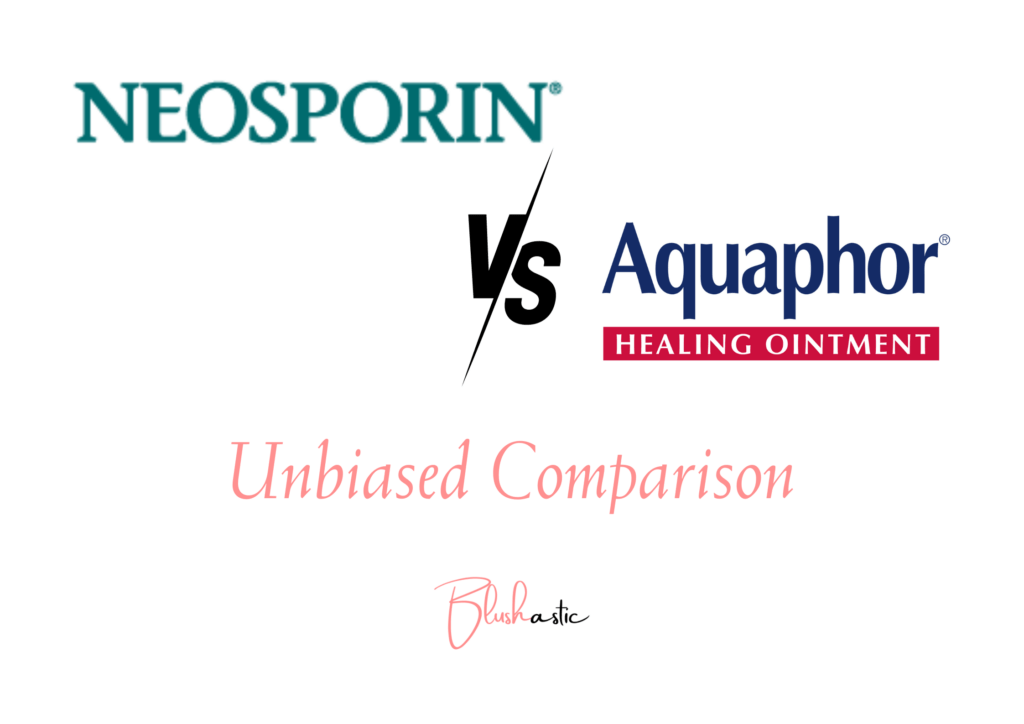 Pretty scary, right? I understand that in a world full of TikToks and YouTube videos, it's hard to believe what's right and worth the hype. But worry not, because this unbiased Neosporin VS Aquaphor comparison will clear all your doubts about the two leading brands so you can decide which brand to trust.
Neosporin VS Aquaphor | Which One's The Ultimate Solution?
Neosporin is among the top-most doctor-recommended brands for topical antibiotics. 'Topical antibiotics what?' If that's your question, let me clarify. Topical antibiotics are the local antibiotics mainly intended for external use to treat bacterial infections.
They are to be applied on your skin directly and usually come as gels, ointments, creams, etc. Neosporin takes pride in claiming that the brand offers products that help in treating minor wounds like cuts or scrapes. Moreover, you will find products that help reduce the appearance of scars and help you fix your dry and chapped lips.
On the other hand, Aquaphor has gathered a lot of attention for its magical moisturizing and healing products that relieve dry or wounded skin. The technology the brand swears by for its healing ointments is very simple: creating a barrier so there isn't moisture loss while behaving semi-occlusive. Hence, the wound gets enough oxygen for better healing. The brand is also a good choice for its various products, including body care (for babies, too!), lip care, and first aid products. Let's have a deeper insight into this battle of Neosporin VS Aquaphor.
Product Range
Neosporin
Neosporin Original Ointment
The brand's Original Ointment is made with HeliDerm Technology, providing an infection barrier for better healing. The entire healing process is completed to be sting-free, and this reduces the appearance of scars, too. It contains the famous Neomycin Sulfate that stops bacterial infection on your skin. Apart from this, it also has Polymyxin B Sulfate, which is another antibiotic that prevents infections.
Neosporin + Pain, Itch, Scar
I'm not going to lie. Apart from wounds, itching can feel disastrous, too! It can make you feel frustrated, and why not imagine just scraping your skin off because your skin has been feeling dry or ticklish? But with Neosporin's Pain, Itch, and Scar ointment, you can say bye to that chaos. The brand proudly announces this first ointment that fights 5 problems at once: providing intense pain relief, intense itch relief, reducing the appearance of scars, providing a sting-free formula for healing, and helping your skin get the proper nourishment during the healing process.
Neosporin Pain Relief Cream for Kids
Neosporin is all hearts for kids, too! It has a Pain Relief cream specially designed for kids aged 2 and above. Kids can get a little chaotic regarding wounds or scars, even the small ones. To combat that, the Pain Relief Cream is fast-absorbing, which will not make the kid feel uncomfortable with layers and layers of ointments on the wound. It provides soothing and calm infection protection so your kid stays calm, too!
Neosporin Lip Health Overnight Renewal Therapy
If you thought Neosporin was only about treating wounds on your body, then let me stop you! Let your lips get the right therapy with the Lip Health Overnight Renewal Therapy Lip Protectant brand. The formula is made with antioxidants that help lock moisture in your lips so they stay hydrated and protect them from radical damage. Apart from these antioxidants, you'll also find essential lipids that do the job. 
Aquaphor
Aquaphor Healing Ointment
You might have grown up believing that the solution to every problem is – Aquaphor. Do you have chapped lips? Got a scraped knee or elbow? Got dry or cracked skin? Aquaphor is the answer. Well, I'd say you might not be wrong because the healing ointment is one such product that makes you check boxes for pain relief. Everyone's favorite Healing Ointment is made in such a way that it makes a protective barrier while allowing oxygen flow so your skin feels healed and healthy. The ointment is clinically proven to regain your soft and smooth skin. People also use Aquaphor on eyelashes, claiming it works like a lash serum for them.
You can happily use it to heal your lips, scars, or wounds. Compared to Neosporin's Original Ointment, this Healing Ointment has the spotlight taken for its presence of 'Petrolatum.' Petroleum jellies are dermatologically recommended because of their vast benefits for the skin, so I think it's fair to say that Aquaphor has done a great job with this product.
Aquaphor Itch Relief Ointment
Itching can be painful, so the Itch Relief Ointment provides a 12-hour long-lasting relief that provides relief instantly. It helps provide instant relief from indoor and outdoor irritations like dry skin or rashes (indoor causes) and insect bites, sumac, and poison oaks (outdoor grounds). The unique formulation of this Ointment is the 1% hydrocortisone anti-itch ointment that minimizes swelling, rashes, redness, or skin irritations.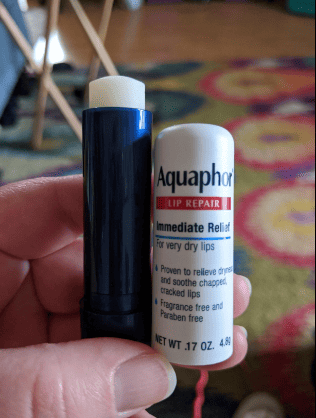 Aquaphor Children's Itch Relief Ointment
Aquaphor takes pride in calling itself the No.1 Pediatrician Recommended Brand for Eczema. The Children's Itch Relief Ointment is formulated with maximum strength and 1% hydrocortisone anti-itch ointment while being super gentle on children's sensitive skin. Moreover, it works by offering excellent strength relief. It is also paraben-free, fragrance-free, and hypoallergenic, so you do not have to worry about your kid getting other allergies with this ointment.
Aquaphor Lip Repair Stick
When you know you're into skincare, you know your lips are included too! Why forget that beautiful little pout that enhances your entire glow when taken care of them? Add a glazed cover on them, and watch how they steal your look. Considering the 'lip care,' Aquaphor has a few more products dedicated explicitly to lips. One such lip product is the Lip Repair Stick, blended with magical ingredients like shea butter and jojoba oil. You know you're keeping it real when there's shea butter in a lip product. Yes, that's the magic it displays. The Repair Stick, with its smooth gliding, repairs the dryness and soothes stubborn cracks on your lips.
Apart from these products, Aquaphor has other 'Body Care' products that include Ointment Body Spray, Foot Mask, Hand Mask, and a few more. Another section is dedicated to sensitive babies, which provides Baby Healing Balm Stick, Baby Wash & Shampoo, and Baby Healing Ointment. Not to forget the Diaper Rash Cream, which is quite painful for both the baby and the mother to see! You can learn about all its products here. 
Usage
Neosporin, as advised by the brand, can be used for burns that help in relieving the pain caused by it. It can be used for minor wounds, cuts, and scrapes. It also acts as a pain relief by soothing the pain of scrapes or wounds. It can also be used for scars as it helps reduce the appearance of stubborn scars that refuse to leave your body. To know a little more in detail about its usage, you can visit this page. 
Aquaphor is also uniquely formulated to help you regain your smooth skin, be it your dry elbows, knees, feet, or lips. It can be used for minor wounds, too. It has products that help with diaper rashes so the babies feel comfortable and happy.
Side Effects
Neosporin
Since these are ointments and creams for external use on your skin, the commonly seen side effects are:
Redness
Swelling
Itching
Skin irritation
Too much use of Neomycin can cause an allergic reaction called contact dermatitis.
To avoid severe or side effects, check here and know when NOT to use Neosporin.
Aquaphor
There can be rare signs of extreme side effects, but some should be noted.
Skin irritation
Hives
Redness
Swelling
Other rare and extreme side effects include problems with breathing, fever, or chest pain.
Always remember to contact your dermatologist if you see any signs or side effects, be it minor too!
Benefits of Neosporin
Neosporin Original Antibiotic Ointment provides 24-hour infection protection while infusing with a Germ-kill formula.
The active ingredients are Neomycin, Polymyxin, and Bacitracin, which stop bacterial growth and prevent infection, all while healing the wounded area.
You can use it for minor burns as well.
The brand offers ointments for kids over 2 years old which work gently with them.
It not only helps heal wounds but also does the after-care by reducing the appearance of scars.
There is instant relief.
It helps you get smooth and soft lips by fighting off dry and chapped lips.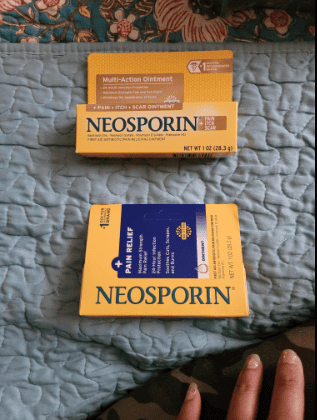 Drawbacks
Few people complained about the design of the ointment, which made it quite hard for them to open the product.
Several people complained about its quick expiry date when buying online.
In some cases, too much use of these products can cause skin problems or irritations.
It also contains Neomycin, which can cause contact dermatitis.
Benefits of Aquaphor
The technology used in Aquaphor products allows a protective barrier to be formed, allowing oxygen flow for healing.
It does not contain extreme or many ingredients, as it has a few that are proven to be enough for wound healing.
It not only heals wounds but also ensures moisture lock for enough hydration.
Aquaphor Healing Ointment can be used as a foot cream or hand cream for dry hands, feet, and cuticles.
It also contains Petrolatum, a perfect skincare ingredient several dermatologists recommend.
Aquaphor contains an impressive range of products, including special baby sections, body care, and lip care.
The Lip Repair Stick helps repair damaged or dry lips by ensuring moisture lock and hydration.
The Baby Healing Ointment can be used for diaper rashes and shows its results quickly.
It is an affordable pick that deserves its stay in the first aid kit.
Odor-free.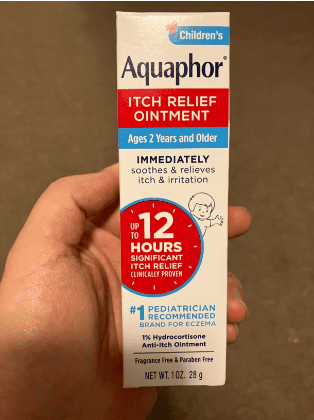 Drawbacks
Some users felt it was pricey as it worked similarly to Vaseline or other petroleum jellies.
Few users felt the Healing Ointment was greasy and wouldn't absorb well into the skin.
The Lip Repair Stick was said to be a little overpriced compared to what it does and the amount it comes in.
Many users were sleeping with Aquaphor on face, which blocked their pores.
Customer Feedback | Neosporin VS Aquaphor
A user named Joe said about Neosporin, "I've been a user of this ointment for years and years. This product does the job, telling this from experience. Whenever there is a big open injury, I use this by layering it over the infected area and scarring skin. After the recommended period, I layer the area with honey, and let me tell you, with this, I have killed infections and other scars. The Ointment helps kill the bacteria, whereas the honey that I use prevents that bacteria from growing."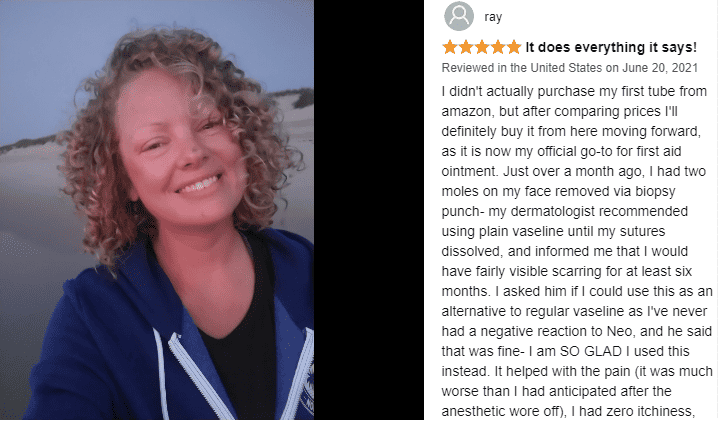 A happy customer named 'Kitty D' commented about Aquaphor, "The Healing Ointment- well about that, ALL DAY EVERYDAY! This ointment's feel is so luxurious that I tend to apply it on anything. The product's container is the perfect size, not too huge or tiny. Plus, it's safe and solid, so you know there is no leakage. 
During summer, I apply it on the cuts and scrapes of my kids' legs and use some on my lips at night. It does feel perfect on my cuticles, as well. Not to forget, it does a great job with diaper rashes as well. To be precise, I prefer the jar one over the tube. I am satisfied with the consistency in the jar as in the tube; it tends to become too thick."
Another user said, "The Neosporin is an amazing product. However, the expiry date on it is in less than 3 months. Why would I buy a tube or an ointment with such a short expiry duration as it takes almost a year to use it entirely."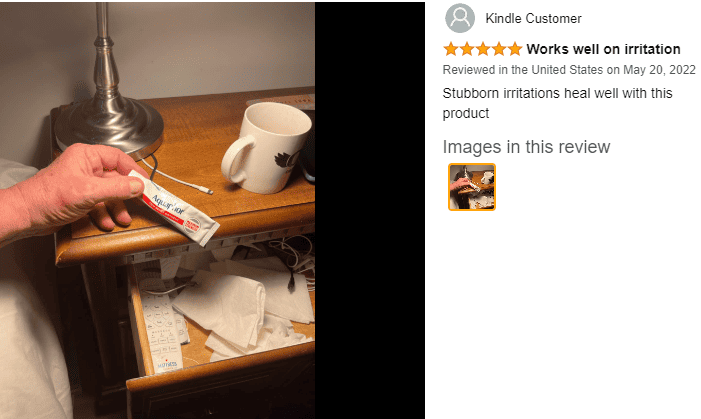 A user named Katie Lane commented about Aquaphor, "The Lip Repair Stick is quite impressive. The only problem is that the stick does not stay in place when applied. You gotta hold that twist during application, or else the stick drops into the tube, and you'll scrape your lips to the container."
FAQs | Neosporin VS Aquaphor
Do Neosporin products contain any animal derivatives?
No, Neosporin claims that its antibiotic products are free from animal derivatives.
Can pregnant women use Neosporin products?
Though it is safe to use by pregnant women, it is always best to consult your doctor before applying it. There have been almost no adverse effects of Neosporin on pregnant women or fetuses.
Can Neosporin be used in my mouth?
No, the brand advises not to use its products in your mouth, eyes, or nose. Since these are topical antibiotics, they are used to treat the skin externally. If, in any case, a person applies it internally, make sure to consult the doctor right away.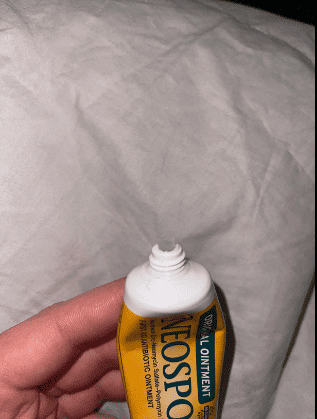 Can you use Aquaphor daily?
Since these ointments do not contain harsh chemicals, they are infused with skin-soothing ingredients that calm and heal your skin. So, it is considered safe for most people to apply Aquaphor a few times daily.
Is Aquaphor Healing Ointment a multi-purpose one?
Yes, Aquaphor is a multi-purpose ointment, quite different from a cream or a lotion. It not only heals dry skin or chapped lips but can even project and soothe it. Moreover, you can even use it for your cracked feet or elbows, along with small minor burns.
Closure
When it comes down to two of the most loved and used skincare or wound healing products, Neosporin VS Aquaphor, the battle does get intense. Neosporin Original Ointment is made with HeliDerm Technology to heal your wounds while being sting-free. On the other hand, Aquaphor's Healing Ointment is a go-to for thousands of people as it helps with dry knees, elbows, or chapped lips.
Regarding the product range, Aquaphor does win with its variety of lip care and body care products designed for babies. Since Aquaphor contains Petrolatum, it is recommended more by people around as well as the derms! So, considering the number of products and reviews, Aquaphor could be a potential winner!
Rebecca is a skilled writer with a passion for makeup and skincare. With years of experience in the beauty industry, she has a deep understanding of the latest trends and products and a talent for creating engaging content that resonates with her readers. Whether she's writing about the latest skincare products or sharing her favorite makeup tips, Rebecca's writing is always informative, entertaining, and inspiring.