Are you tired of your skin looking dim? Your skin undergoes a lot of external polluters and internal changes. It all may result in a layer of dead skin cell deposits that faints your underlying glow. The free radicals, environmental stressors, junk food, and age take a toll on your skin's textural view.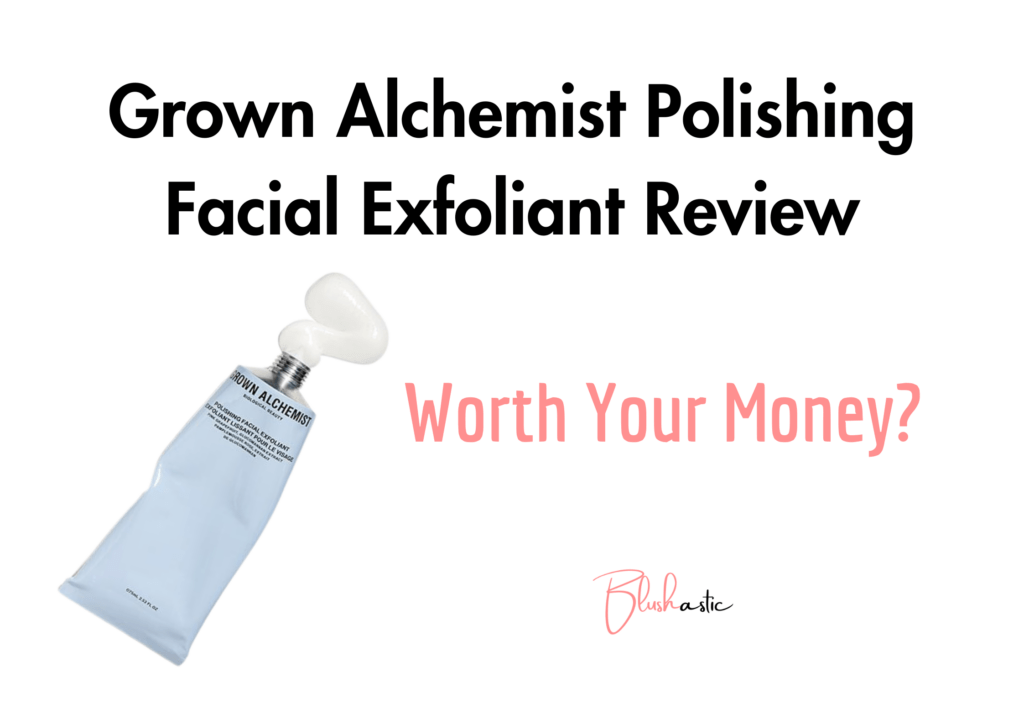 Amidst preoccupied impurities, a skincare routine comes as a helping hand to return your skin's 'lost glow.' An exfoliator takes up the front seat in addressing all these issues. Grown Alchemist Polishing Facial Exfoliant reviews claim it polishes your skin and frees it from all the irregularities. But, can you trust it enough to invest in it? Let us know today in our detailed review where we gauge this product from all angles.
Grown Alchemist Polishing Facial Exfoliant Reviews | Deep Cleanse Without any Damage?
Grown Alchemist skincare (GA) was the brainchild of two brothers who were adamant about manufacturing natural products based on scientific and clinical outcomes. The GA philosophy equates beauty to health and offers a range of skincare, hand care, body care, and hair care products. Grown Alchemist Polishing Facial Exfoliant (75 ml) is one of their bestsellers under the skincare category.
Grown Alchemist Polishing Facial Exfoliant with Pink Grapefruit and Glucomannan Extract (75ml / 2.53oz)
GENTLE FACIAL EXFOLIANT. Blending aromatic botanical extracts, this facial exfoliant is infused with Pink Grapefruit, Peppermint Leaf and Glucomannan Extract to gently delaminate dead skin cells and stimulate cell regeneration.
DIRECTIONS FOR USE. Lather Facial Exfoliant between dampened hands and massage onto face, neck and décolletage. Rinse with warm water and pat with a towel to dry. Gentle enough for all skin types including those with sensitive skin.
UPGRADE YOUR ROUTINE. Indulge your senses with spa-grade cleansers for the hands, face and body. Infused with fragrant scents designed to relax your mind and soothe your skin, you'll find sheer luxury packaged in an amber bottle.
HEALTH IS BEAUTY. Health is to beauty, as beauty is to health. Optimal skin health is not only achieved with topical skincare, but also by treating the skin from the inside out. GA blends these philosophies to bring out your truest beauty.
GA PHILOSOPHY. What started as the brainchild of two brothers who combined their unique passions, Grown Alchemist was created to offer advanced natural products supported by scientific research and clinical results.
Benefits
The prime benefit of this exfoliator lies in its composition.
Glucomannan (a natural dietary fiber) from Konjac (a starchy, root veggie) soaks in your skin's oils and toxins and purifies it. It acts as a natural moisturizer and rebalances the smoothness, thus making your face glow afterward.
Polylactic Acid (PLA) is a plant-based exfoliant derived from Corn Starch that mildly helps to sliver and disintegrate dry, dead cells, thus reviving and renewing your skin. It combines with Konjac Root, a mild cleanser rich in vitamins and minerals, to remove excess oil and debris.
Pink Grapefruit is rich in antioxidants that fight off free radicals in your skin that cause aging, textural change, and turning your skin mature early. It evens out complexion, firms your skin, and helps to keep its oils balanced.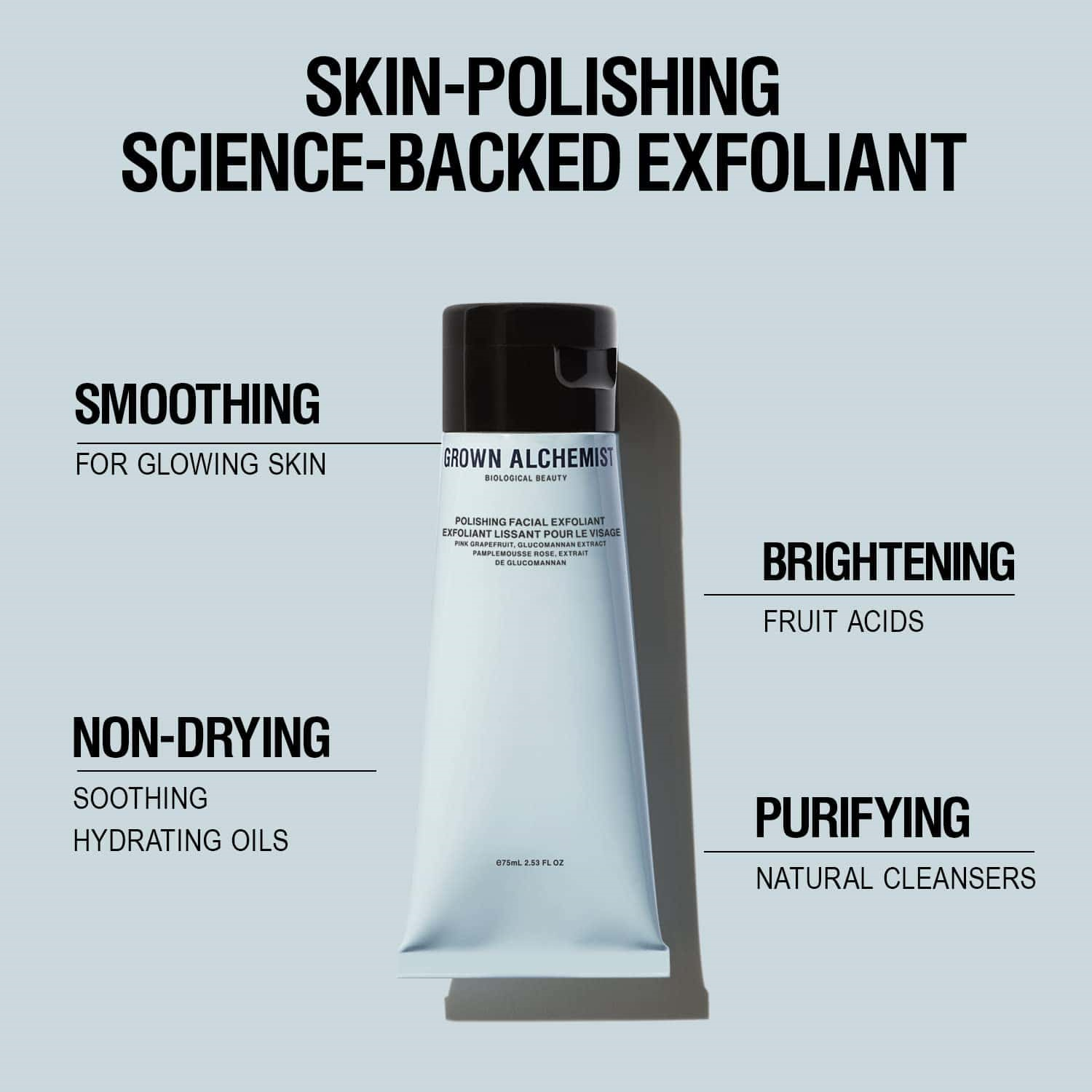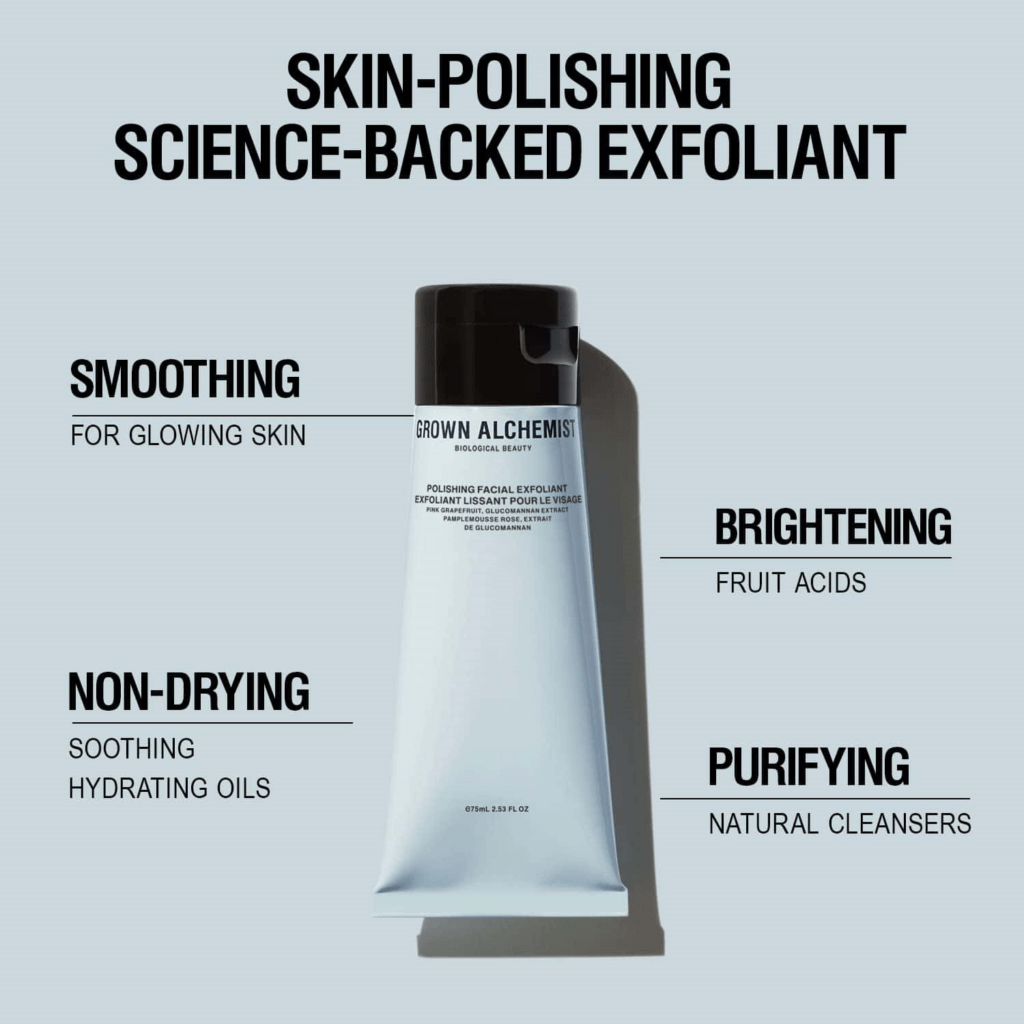 Vitamin C Flavonoids aid in reducing the impact of oxidative stress and enhance the overall look of your skin.
Olive Leaf Extract protects against skin damage, tightens the pores, soothes skin, and calms inflammation. It also hydrates your skin and gives it some time to nourish.
Camellia Seed Oil, aka Green Tea, absorbs quickly, does not clog pores, and has Omega fatty acids. The other elements like Aloe, Peppermint, Evening Primrose, and Rosehip form a group with it to make an antioxidant-rich complex that re-energizes the skin.
Polyphenols from Peppermint Leaf neutralize your skin from the dangers of free radicals and lower the level of inflammation associated with it. Free radicals in your skin multiply when exposed to the surrounding pollutants, environmental stressors, UV radiation, etc.
How To Use?
So, how do you use the Grown Alchemist exfoliator? I advise you to exfoliate your skin only once a week, like me. Over-exfoliating can harm your skin's protective barrier and cause it to be extra sensitive. Follow these steps to use this exfoliator correctly.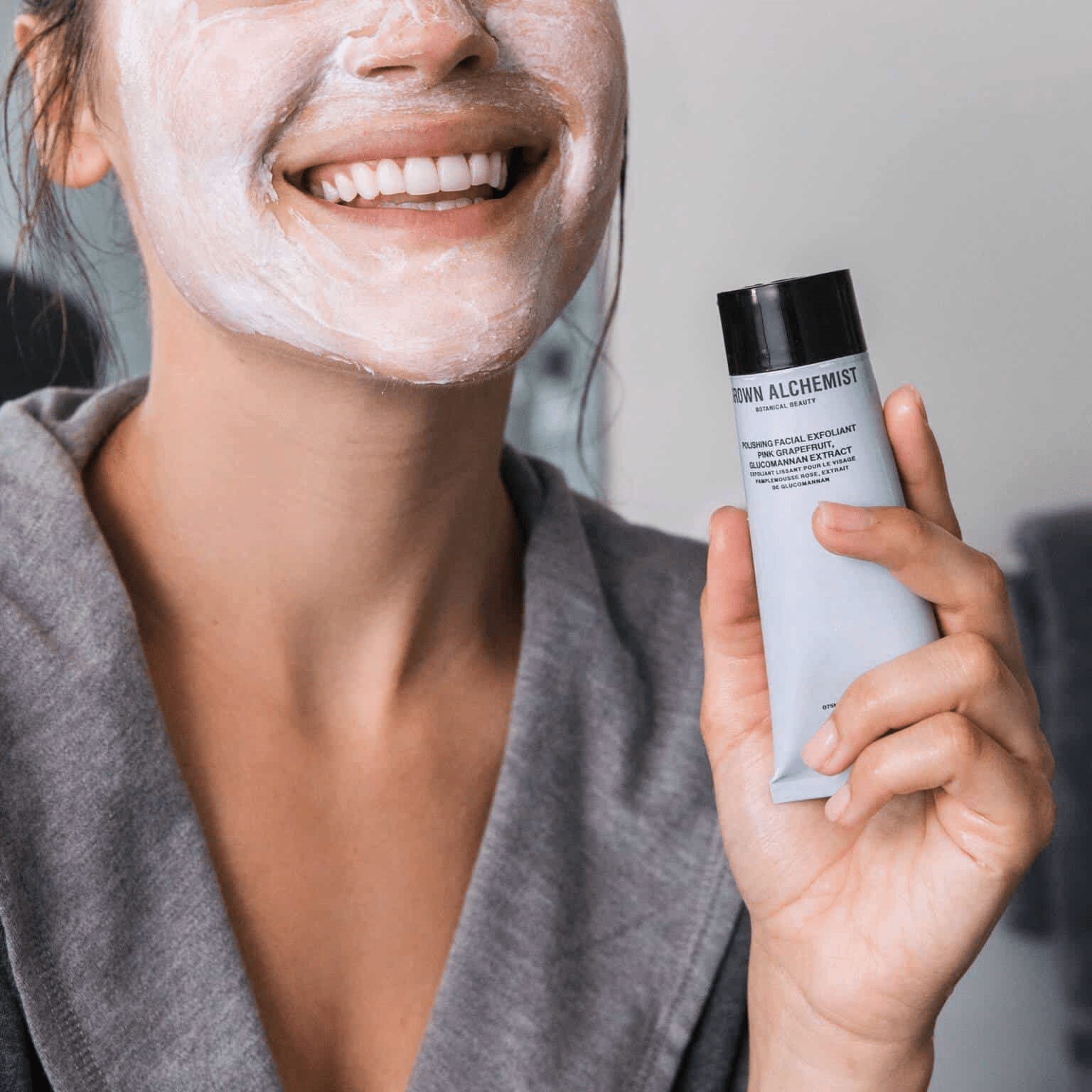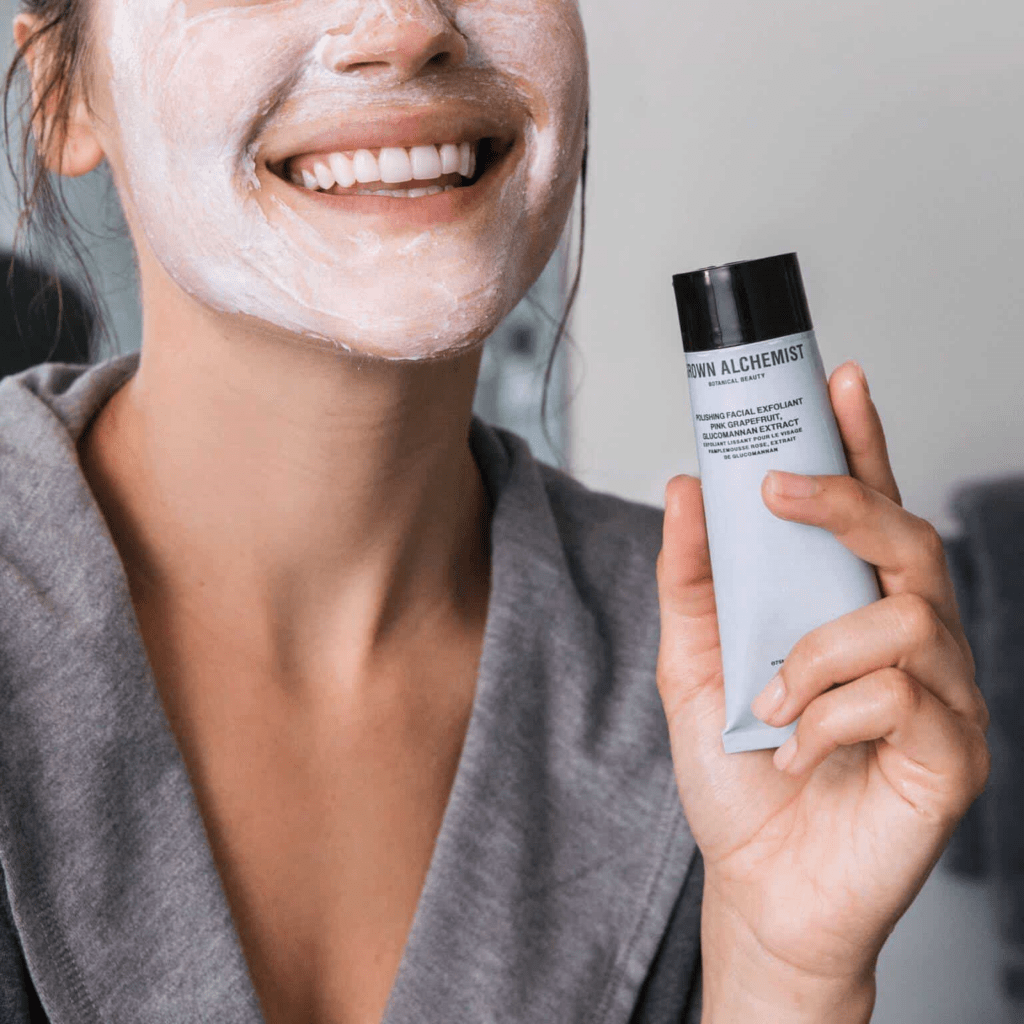 Clean your face using a mild cleanser if you have normal to oily skin types. But if you have dry skin, consider using the Grown Alchemist Hydra-restore Cream cleanser. You can cleanse after exfoliating or before it, as both ways work fine.
Squeeze more than a tiny blob of your exfoliator (you do not need too much). Ensure your face is clean and wet to make room for the exfoliator.
Make a soft, wet lather and massage your face delicately, as the particles may cause microtears on your skin if rubbed harshly.
Cover your entire face, neck, and décolletage. Start by circularly on the cheeks and gently reach the corners.
Continue this step for about a few minutes before rinsing off your skin with warm water.
Pat your skin dry and proceed with your daily skincare. If you use serums, then you can apply them to your face.
Follow up with your moisturizer that is compatible and hydrating too.
Last but not least, apply your SPF before heading out under the sun.
It is ideal for all skin types, but you must avoid contact with the eyes. To know about exfoliation dos and don'ts, view here. Now, let us know about the ingredients that we put on our skin and see if they are safe to use.
Ingredients
The ingredients of this facial exfoliant include many types of oils, among other elements. Let us see which component tops the list as they are present in the maximum amounts.
Bambusa Arundinacea Stem Extract is the short form for bamboo extract, a solid moisturizer known for its hydrating qualities on the skin. It is also antibacterial. Plus, it helps detoxify and cleanse the skin for a radiant glow.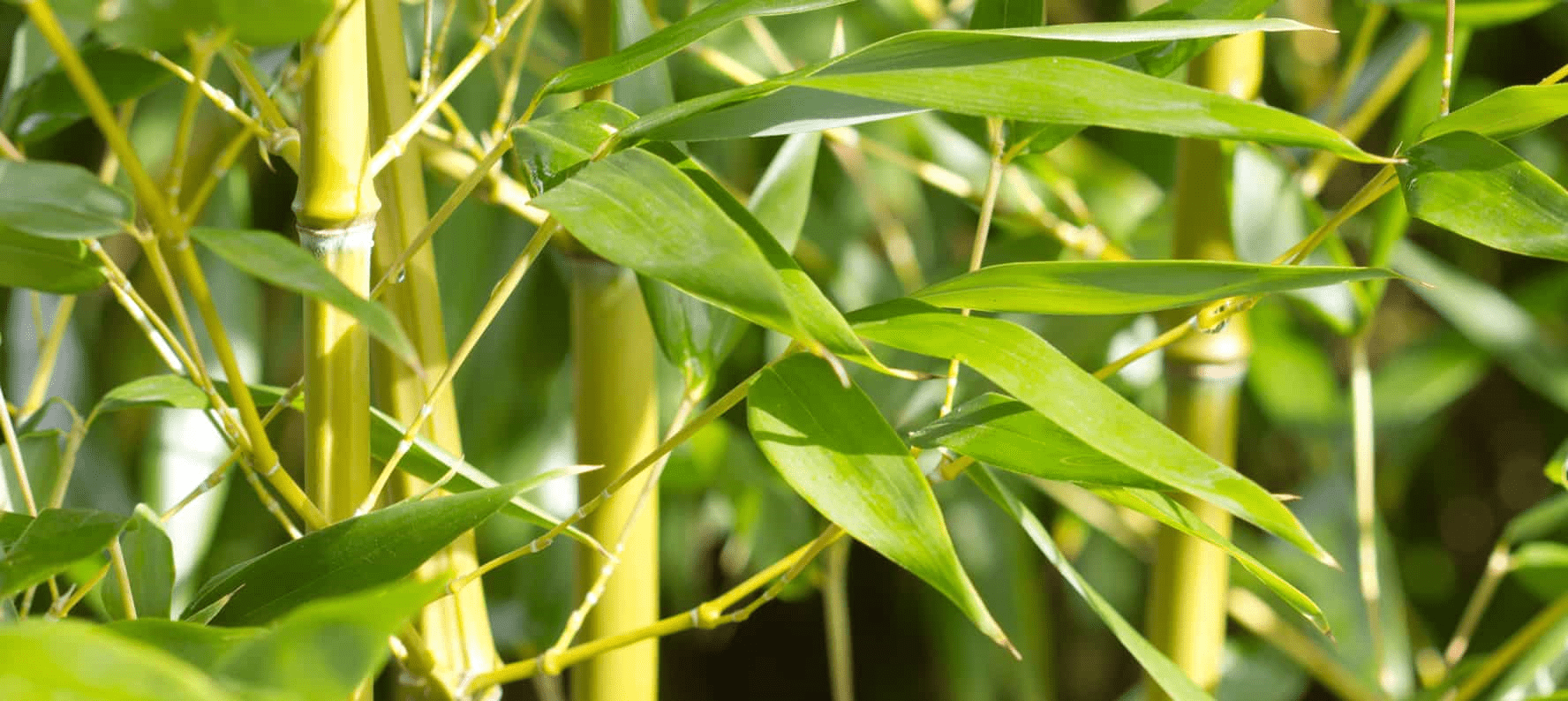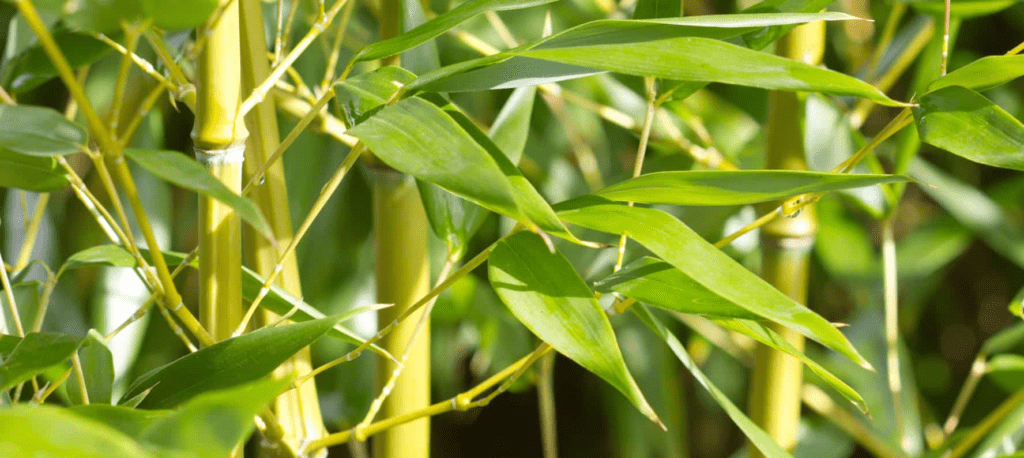 Cetearyl Olivate is a safe and non-toxic element that works as an emulsifying agent and smoothens all skin types. Besides aiding to nourish the skin profoundly, it also binds the other ingredients in this product.
Camellia Kissi Seed Oil soothes down inflamed and irritated skin. This oil nurses excess hyperpigmentation and skin conditions like eczema, psoriasis, etc.
Vitis Vinifera (Grape) Seed Oil is non-comedogenic and suitable for sensitive skin types too. It is an apt anti-aging element that helps treat acne, dry skin, and other inflammatory conditions.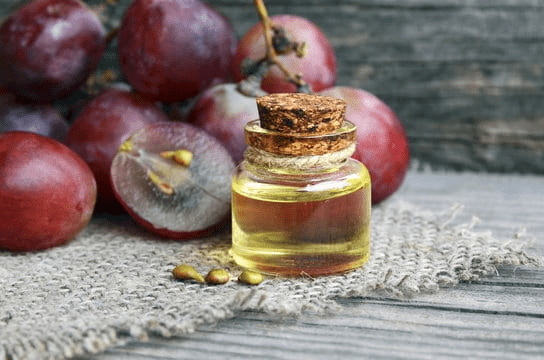 Side Effects
It has a few ingredients that may trigger an allergy on your skin. What are those ingredients? Let us know.
Sodium Benzoate has multiple side effects on the skin, including irritation, blistering, redness, itchiness, and others that are also more dangerous.
Benzyl Cinnamate can be a potential skin allergen. Manufacturers use it for fragrance, but The European Chemicals Agency and the Swedish Society for Nature Conservation consider it 'not fully safe' for our skin.
Citronellol may be unsuitable for sensitive skin types and cause irritation and rashes.
Linalool does not harm your skin permanently but can occasionally act as a skin sensitizer. So it would help if you saw how your skin reacts to it.
These are some of the ingredients that can trigger an allergy or discomfort in your skin. Moreover, if you have a sensitive skin type, do a patch test to see how this product behaves. Watch this video to see how to patch-test a facial exfoliant.
Pros
Clarifies the pores on your skin
Reef-friendly, Peta-certified and Vegan
Botanical oils help to brighten up the skin
Biodegradable-certified and recyclable packaging
Ideal for all skin types, including breakout and blemish-prone skin
Targets your fluffy skin and makes it even, smooth, and acne-free
Sloughs off the dead skin cells, dust, dirt, and debris from your skin
It improves skin texture and makes the absorption of your skincare items better
Grapefruit Oil cleanses thoroughly, while Olive Leaf Extract and Konjac Root refine the appearance of pores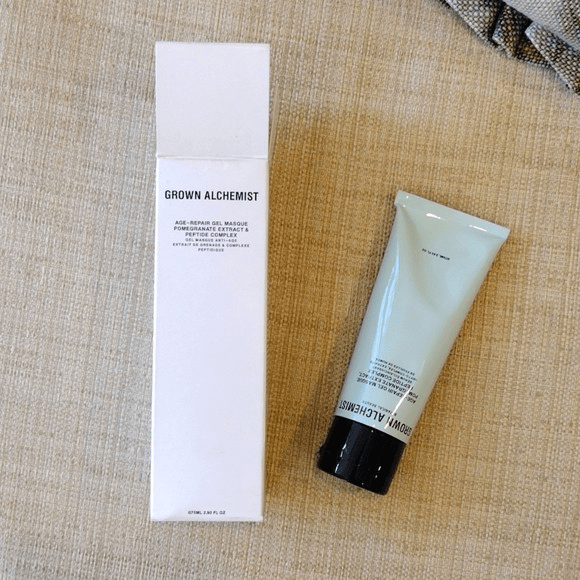 Cons
It is pricey!
Some of you may face breakouts.
May be unsuitable for a few sensitive skin types.
A couple of ingredients may trigger allergic reactions.
Over-exfoliating with it may harm the natural protective barrier on your skin.
The abrasive nature of this facial exfoliator can give your skin microtears, irritation, or redness.
User's Feedback | Grown Alchemist Polishing Facial Exfoliant Reviews
Before you delve into what others are saying about the product, know my view as well. So, I am 46/female, and have a combination skin type. The skin tone is fair, with yellow undertones. I have no other major skin concerns as such, but I do have breakouts that go away on their own and aren't that 'serious.' I decided to add an exfoliator to my skincare routine when my prime concern was dim and dull skin, wherein my tone looked somewhat veiled, faded, and unfresh.
I bought it, and the 75 ml product seemed exactly as it showed on my screen. After a successful patch test, I began to apply it once a week as directed by my dermatologist. I used it after cleansing my face every Sunday, and I could see the tone of my skin changing right after the first wash. However, that 'initial radiance' disappeared after a few hours, and so did my excitement for the results. Anyway! I kept faith and exfoliated regularly, every once a week.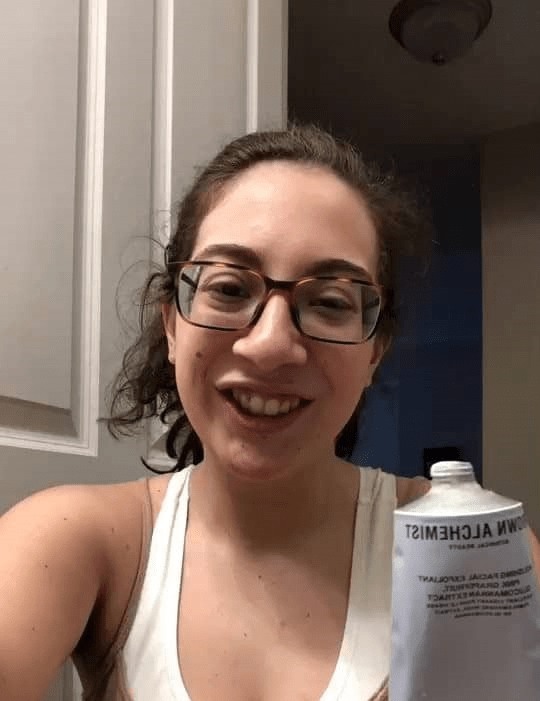 Trust me! Patience is the key. With time, I could see the pigmentation around my mouth lightening. Voila! It worked. By the 5th week, my face looked much more radiant as the dullness lessened. I almost thought of giving up, but I didn't (Thank God). But I faced some minor breakouts, which disappeared later. Let me tell you that it was only recently that I started doing skincare religiously while keeping a balanced diet and an active lifestyle.
I see the difference in my 'now-glowy' skin. Still, I would like to credit the exfoliator and my lifestyle changes. Meanwhile, let us hear what others say about the Grown Alchemist exfoliator.
Amelia shares, "I simply love this product. I have dry skin, which is prone to sensitivity, rosacea, and dryness. Still, this exfoliator worked fine on my skin type. The earlier one that I had used to make my skin flaky post-application, but this one does not. Am I recommending it? Absolutely!"


Loren comments, "I got this product last month. Honestly, it is expensive, but know that it's all worth it! It is not harsh, and my skin feels supple and lightly moisturized after rinsing. I get acne easily. I use it to unclog my pores and wipe off the dead skin cells to prevent breakouts."
Brinley refutes, "I feel this exfoliator has a greasy after-effect on my skin, and it does not feel refreshed and clean. I'm also not a big fan of expensive products that don't last long. It is a thumbs down for me."
So, according to the customer reviews, this product received a mixed reaction, with a handful of people criticizing its side effects in contrast to many users who are in awe of this product.
FAQs | Grown Alchemist Polishing Facial Exfoliant Reviews
Are physical exfoliants bad for your face?
Although physical exfoliators are harsher than their counterpart, chemical exfoliators do not cause harm when used correctly. You must also skim the ingredients to see whether it is compatible with your skin. The Grown Alchemist exfoliator is even suitable for sensitive and dry skin types, unlike some other physical exfoliants.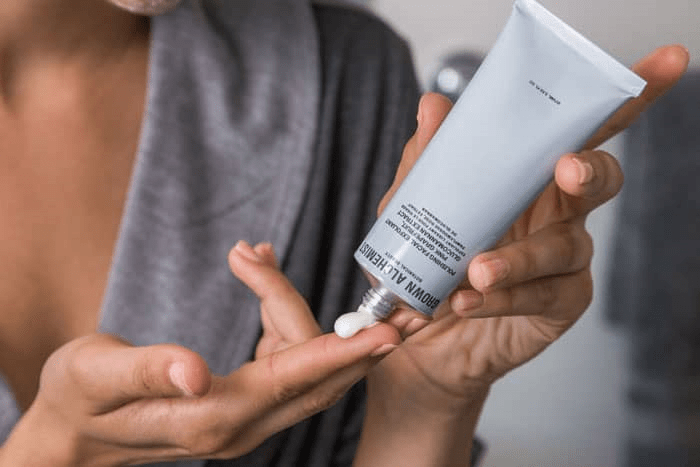 Is Grown Alchemist good for acne-prone skin?
Yes, it is an excellent option for sensitive, acne-prone and aging skin. The natural oils in this exfoliant are non-comedogenic, repairing, and nourishing. The brand claims it is ideal for all skin types, including sensitive skin. Still, an individual's experience with this product may vary if you have acne-prone, mature, or sensitive skin type; patch test it before applying it on your entire face.
Is Grown Alchemist natural?
It is a clean beauty brand that bears the certificate from Positive Luxury for its luxurious skincare experience, the product's functions, the brand's ethics, and their premium packaging. The brand assures that it is Vegan, cruelty-free, and non-toxic. Even the GA exfoliator has plenty of natural oils. Still, there also exist a few ingredients that are not natural and may yield a few side effects.
Summing It Up | Grown Alchemist Polishing Facial Exfoliant Reviews
As we end our complete review here, I hope you have a clear and more profound idea of this product. We talked about its brand, benefits, usage, ingredients, side effects, reviews, personal takes, and FAQs in detail. Overall, this product looks promising, yet you should proceed with a patch test and get approval from your dermatologist before using it.
Drop your further queries below, and we will reply soon.
Marilyn's deep interest in fashion, beauty, and lifestyle has led her to pursue a fulfilling career as a freelance writer and blogger. With her bachelor's degree in fashion design from the Fashion Institute of Technology, she has developed a keen eye for style and trends, making her well-equipped to offer valuable insights into the latest fashion and beauty trends.