Do you wonder why those dark spots on your chest aren't going away? Or why do some freckles covering your stomach aren't fading? We may be tired of all the unwanted pigmentation on different body parts. And then, we try going for a skin care product that regains our skin's natural tone by reducing these spots. One such product, B Glowy Brightening Body Serum, has been in talks for quite a while now. It claims to present us with an even tone and glowy skin. How far is this claim of theirs valid? Let us see in our B Glowy Reviews here.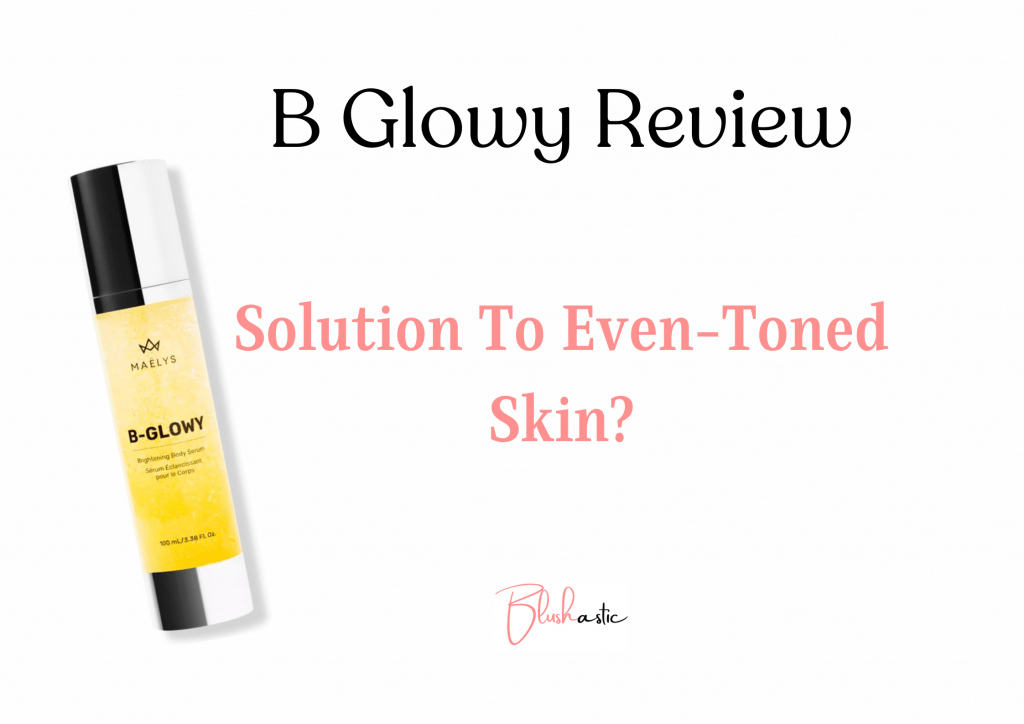 We often become susceptible to the marketing gimmick of a product by its brand, which may lead to our wrong decision to buy it. And that is why importance should lay on the genuine reviews of the product. Let us see how this product has fared.
B Glowy Reviews | Fad Or Worth The Hype?
B Glowy body serum comes under Maelys Cosmetics, a famous beauty brand offering several skin care products for different skin conditions, such as B tight, B flex, B Thicc, etc. The serum has a whopping 4.8 stars and has a few reviews on its official site. All of them praise the product for its efficiency. But can you truly depend on those home-paged reviews? In the sea of sponsored views and bought opinions, we only seek an honest product evaluation, which I aim to provide today with B Glowy Reviews.
My review of this product is based solely on my experience with it. My sister bought me this serum as I ranted about stubborn sun spots on my chest. When I first used this serum, I couldn't tell if it was working, though it surprised me how the results eventually turned out. I shall share the details later. Meanwhile, know why our skin seems hyperpigmented in the first place.
Why Does Our Skin Appear Discolored?
Discoloration occurs when the skin tone gets unevenly distributed in some parts of the body. Our natural skin tone may be afflicted with hyperpigmentation, dark spots, birthmarks, infections, etc. They all leave an unwanted mark on our skin. Hyperpigmentation occurs from too much melanin (the substance from which skin gets color) produced by the skin cells. Clumping of melanin in a specific body part leaves that area darker. There are other causes as well too.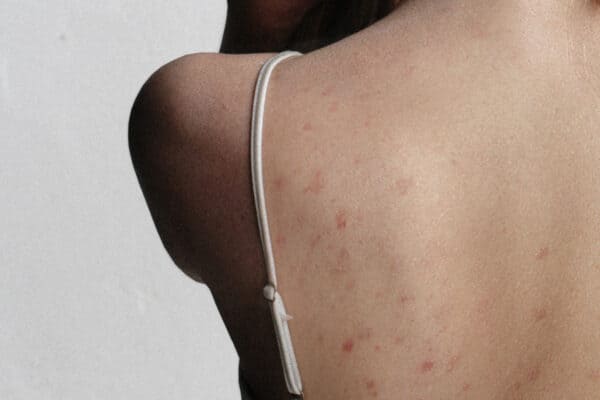 Apart from seeking a doctor's advice, you may also go for some products that help ease the marks left by hyperpigmentation. B Glowy body serum may be one of those products. It promises to diminish sun spots, liver spots, age spots, and other forms of discoloration. So, let us delve into the world of B Glowy to find out how it works!
B Glowy Reviews | Product Analysis
As the name suggests, this skin body serum works on your skin to deliver a brightened and glowy outlook. This product targets hyperpigmentation and discoloration on the body, helping you to achieve even-toned and clear skin. It may also significantly reduce dark spots and crepey skin upon continuous usage. The formula of this serum fits all skin types but couples well with the combination skin type. It is non-sticky and has a clean and fruity scent. When you apply it, your skin may feel a cooling sensation.
It comes in a cylindrical yellow (the color of the serum) container of 100 ml, usually with a pump attached to the mouth. The scent of this oil-based serum is named Aquatic Citrus. The ingredients are carefully curated to suit their purpose. Acetyl Tetrapeptide-2 helps in fading the appearance of hyperpigmentation. Niacinamide aids in brightening up the complexion, and Meadowfoam Oil softens the skin. It also protects against environmental factors.
Sale
MAËLYS B-GLOWY Brightening Body Serum
Help even the complexion of the skin for a more radiant look.
Proven to decrease the appearance of spots on the skin.
Promote a more even-looking skin tone.
Made with zero parabens, phthalate and SLS.
Safe for all skin types.
In a clinical study of 56 days bearing 32 participants, this product helped 88% of them to gain youthful skin. While 94% said their skin tone appeared brighter, 91% felt their complexion looked more radiant.
You also get a free 60-day return policy if this serum doesn't feel like working on you. Contact the brand's mail ID ([email protected]) and address your query. One can avail of the 10% discount on the official site using the coupon code BOD10. The brand claims all its products (including B Glowy) are safe for pregnant or nursing women. But wisdom lies in contacting your physician before using any of them.
B Glowy Brightening Body Serum Ingredients
Taking a glance at this list is necessary as it may prevent any unwanted ingredient from being a part of your skincare routine. I've discussed the major components here.
Glycerin minimizes the water loss in the skin and helps it to remain hydrated for a long time, even in the face of environmental aggressors like pollution.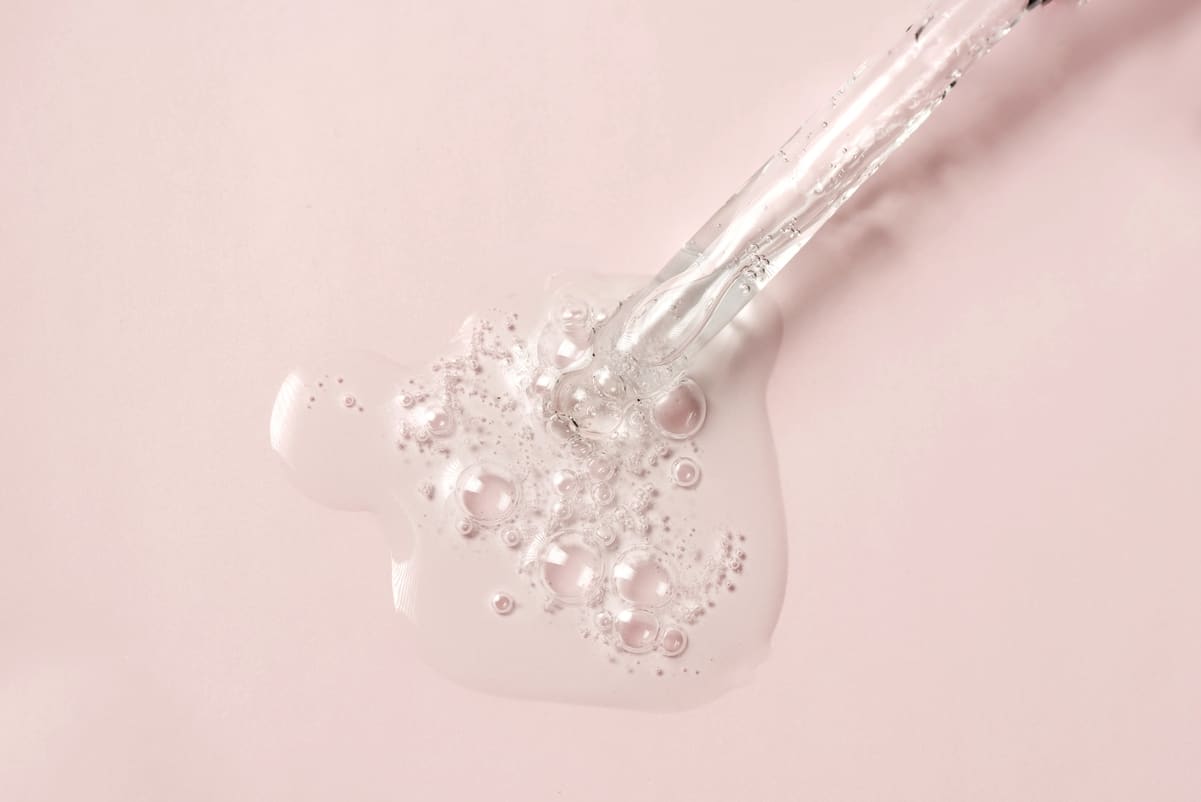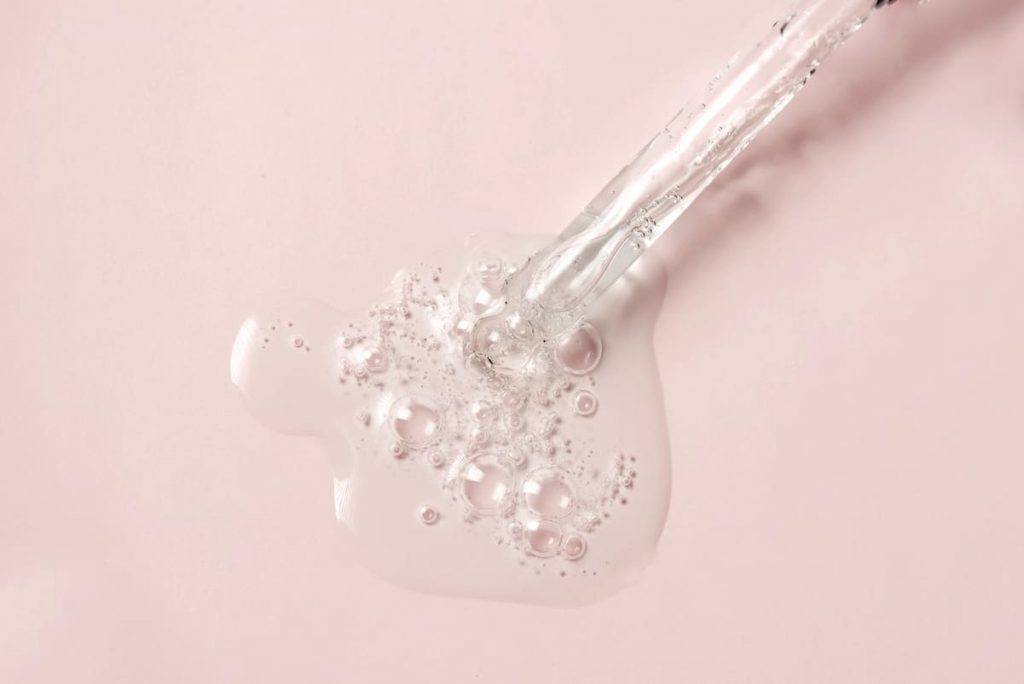 Propanediol increases the other ingredients' effectiveness by bettering their absorption on the skin.
Pentylene Glycol is an emulsion stabilizer, a solvent, and a broad-spectrum antimicrobial. It helps moisturize the skin.
Niacinamide is a well-known skincare ingredient that brightens up the skin tone. It minimizes enlarged pores, softens fine lines, and reduces dullness. In my case, niacinamide has worked wonders in lessening my sun spots and enhancing the overall skin tone around my chest.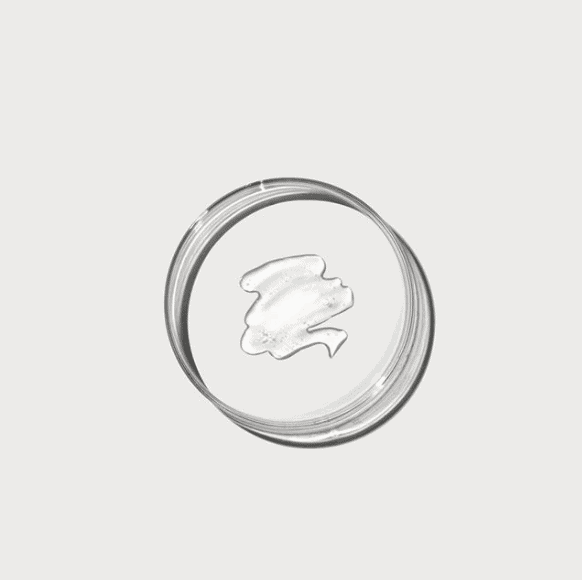 Isononyl Isononanoate helps to soften the skin and moisturize it thoroughly. The brand doesn't mention the percentage of this ingredient in the formula, though, which may be a cause of concern.
Limanthes Alba (Meadowfoam) Seed Oil is fragrance-free, edible plant oil. It functions as an emollient and softening agent in skin care products.
A Few Concerns
Some of the ingredients mentioned in the product may not suit you. Let's have a look at them!
Sodium Hydroxide present as an ingredient in this product is not safe on the skin. It may cause chemical burns and severe skin damage. People with sensitive skin may not opt for a product containing this.
The concentration of Trimethylsiloxysilicate isn't mentioned, which may be reactive on some skin. So, a patch test is required beforehand to see how your skin reacts to it.
Fragrance in this product may bug some people. Generally, the list of 30 to 40 chemicals used under this umbrella term is missing from the product label. So, there is no way of knowing what it may contain.
Now that we have discussed the ingredients let us see the good and bad of this product in its totality.
Pros Of B Glowy Brightening Body Serum
Safe for all skin types.
Easy to use and travel-friendly.
Free of parabens, SLS, and Phthalates.
It promotes a more even-looking skin tone.
Cruelty-free and clinically proven to achieve an even complexion.
It contains niacinamide, which is effective in reducing hyperpigmentation.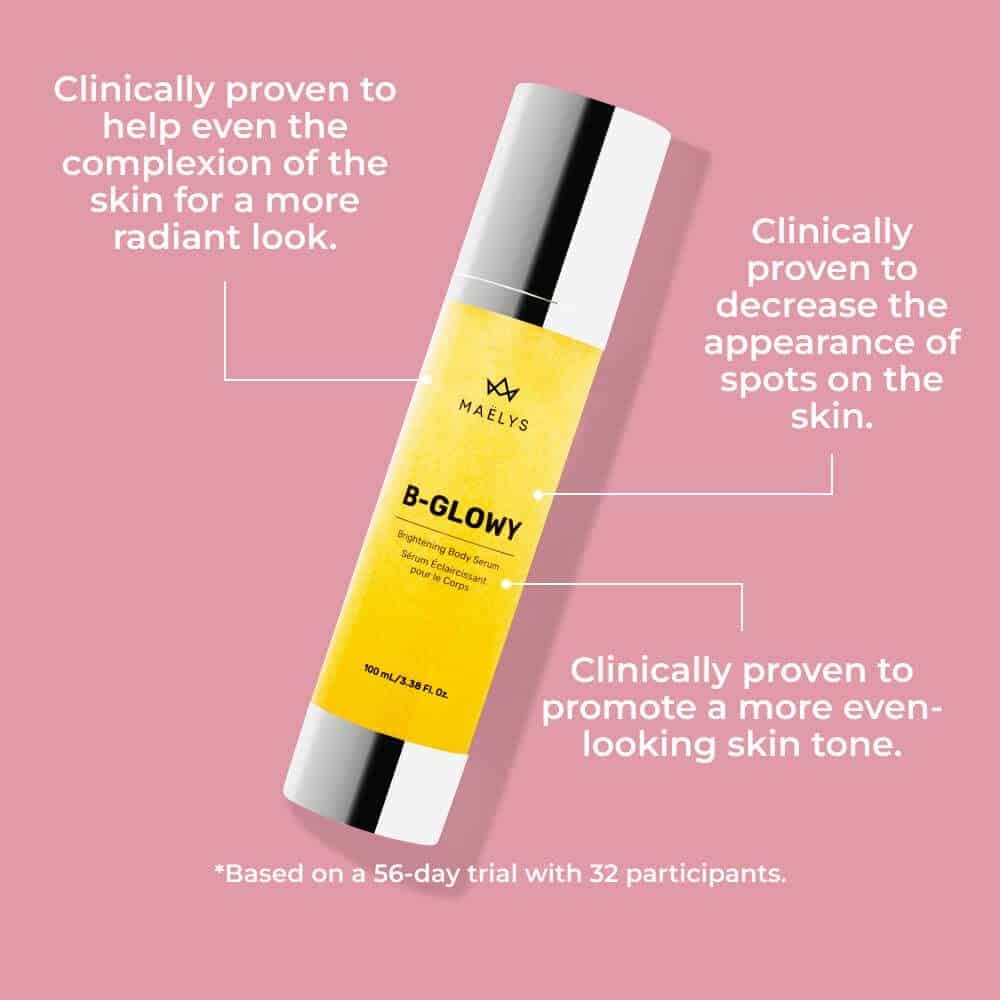 Cons
This serum is a little pricey.
It is not fragrance-free.
It may not show results to each and everyone using it.
Sensitive-skinned folks may develop allergic reactions to some of its ingredients.
Check out the usage directions given below.
How To Use B Glowy Brightening Body Serum?
Using this serum is pretty simple. Just follow these steps to get the perfect application.
Wherever you see any dark spots or discolored skin on your body, apply a thin layer directly onto it. These body parts may be your chest, armpits, elbows, hands, knees, or any other affected area.
Massage into the skin in circular motions until the serum gets entirely soaked by the skin.
Use it every day for twice a day for best results.
A Disclaimer
If any of the ingredients in this product is a known allergen to your sensitive skin, then skip using it. Avoid eye contact with this serum. If any such case occurs, rinse your face well with water.
Store the serum in a cool or dry place, away from sunlight and heat. The brand suggests a 24-hour patch test of this product before use.
After going through all the details of this product, you finally get the chance to look at the customer's feedback.
Buyer's Say | B Glowy Reviews
I am starting with me first. Although my sun spots have not disappeared completely, they have reduced quite so much. I am hoping for a lot more with this product. The other customers who have already purchased this product have disclosed their reactions upon using it. Check them out here.
Elsie states," It's shocking to see how B-Glossy has turned out to be my favorite. My skin looks fantastic. I developed some sun spots around my neck and chest. This product gave my skin back the lost glow. I highly recommend this to everyone."
Ava asserts," I am an avid traveler who stays in the sun for hours. This serum worked magic on my sun-damaged discolored forehead. I am turning 48 next month and will present myself with this serum."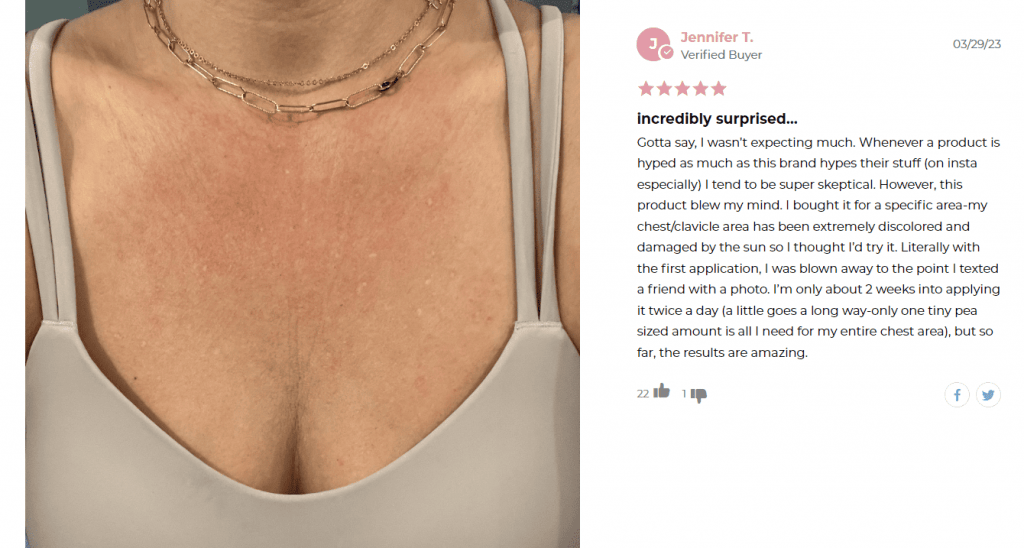 Westy complains," The customer service is entirely unreliable. The product isn't as good as it seems for which I wanted to return it. They didn't accept my return. Add to it the rude email replies that I received. The experience seriously bummed me."
Camile opines," I think that serum has not worked on me. My dark spots around the arms have not reduced even a bit. I won't recommend this to anyone reading this. I would instead suggest trying some homemade remedies from YouTube."
Mariah argues, "A total waste of money. After initial trials, I felt that the discoloration on my neck hasn't improved, and I know that a doctor's help is now my last resort."
Sherryl says, "I was initially skeptical about the product's hype. I have been applying it for like 2 weeks now, and I see a big difference around my chest area. It does the trick in smaller amounts of serum covering a large skin area."
FAQs | B Glowy Reviews
There are some of the most common FAQs revolving around this product that I tried answering.
Should I use B Glowy serum?
Yes, you may opt for using this product if you are suffering from hyperpigmentation and discoloration of the skin. However, you should do a patch test first and then use it full-fledged upon no signs of irritation.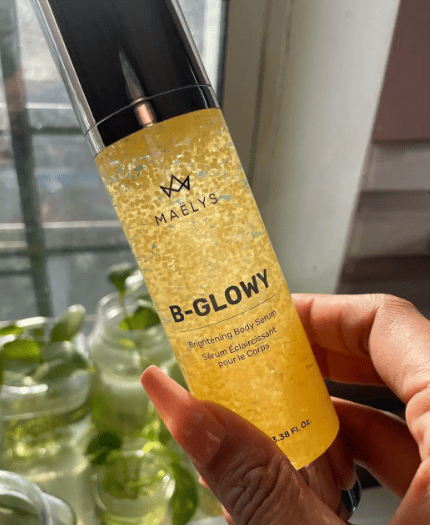 Does B Glowy serum work?
Yes! This serum works. It has made a big difference to its customers who were earlier reeling under the agony of discolored and pigmented skin. But a few customers feel that this product did nothing to even their skin tone.
Are the ingredients in B Glowy serum safe to use?
As suggested by the ingredients list above, not all the ingredients are 100% safe to use. Also, this product includes fragrance, an element whose composition remains questioned. That is why doing a patch test is even stressed by the brand.
What are the benefits of B Glowy serum?
The benefits of B Glowy serum are multiple. Incorporating it into your skin care regimen will yield lasting results in reducing your pigmentation, giving an even toned skin, and improving the overall dark spots.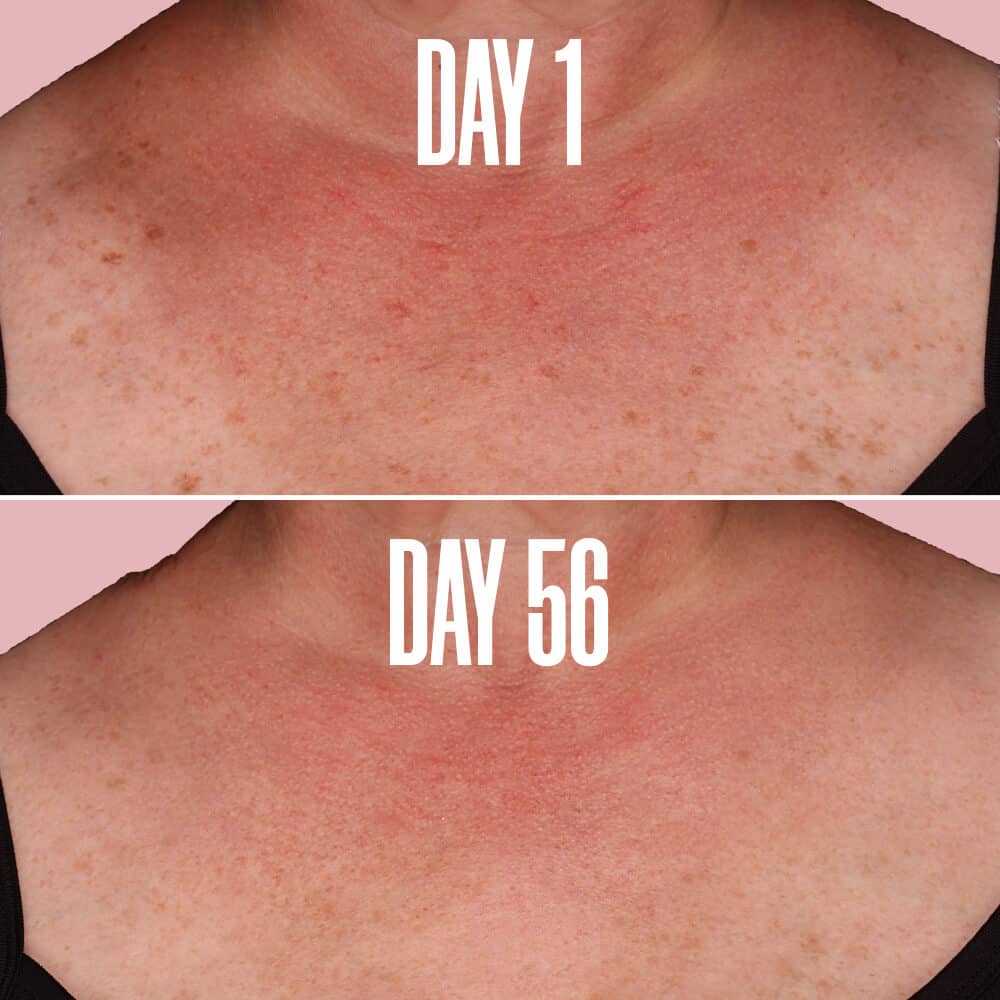 Does B Glowy serum have any side effects?
There are no serious reports of side effects. But, if this serum doesn't suit you, you may experience some skin irritation.
I hope this FAQ section clears the air around the most common doubts.
Closure
Here comes an end to our B Glowy Reviews. This product has proven efficient for a lot of users. In the middle of that comes a small section of people who don't like the serum as they find it incapable of delivering its functions. Apart from some ingredients cautioned above, it is generally composed well. The brand recommends a patch test, and now you know why. Even I went for it, and so should you.
Protecting yourself from sun damage and following a healthy lifestyle go a long way in keeping your body and skin glowy. These small habits compound into the building blocks that help you achieve your goal of even-toned, healthy, natural glowy skin.
Do you have any doubts or want to add some details to this? Don't hesitate to comment below, and we will respond soon.
Rebecca is a skilled writer with a passion for makeup and skincare. With years of experience in the beauty industry, she has a deep understanding of the latest trends and products and a talent for creating engaging content that resonates with her readers. Whether she's writing about the latest skincare products or sharing her favorite makeup tips, Rebecca's writing is always informative, entertaining, and inspiring.