With so many brands in the market, purchasing any product is confusing. Even if you want a simple moisturizer, a hundred brands come within your budget. It is a common perception that expensive brands and products are the best. Spending more on a product does not make it worth it. The worth of any product can be determined by its effectiveness in long-term usage after you test the product on various customers with different needs, skin types, and other skin issues.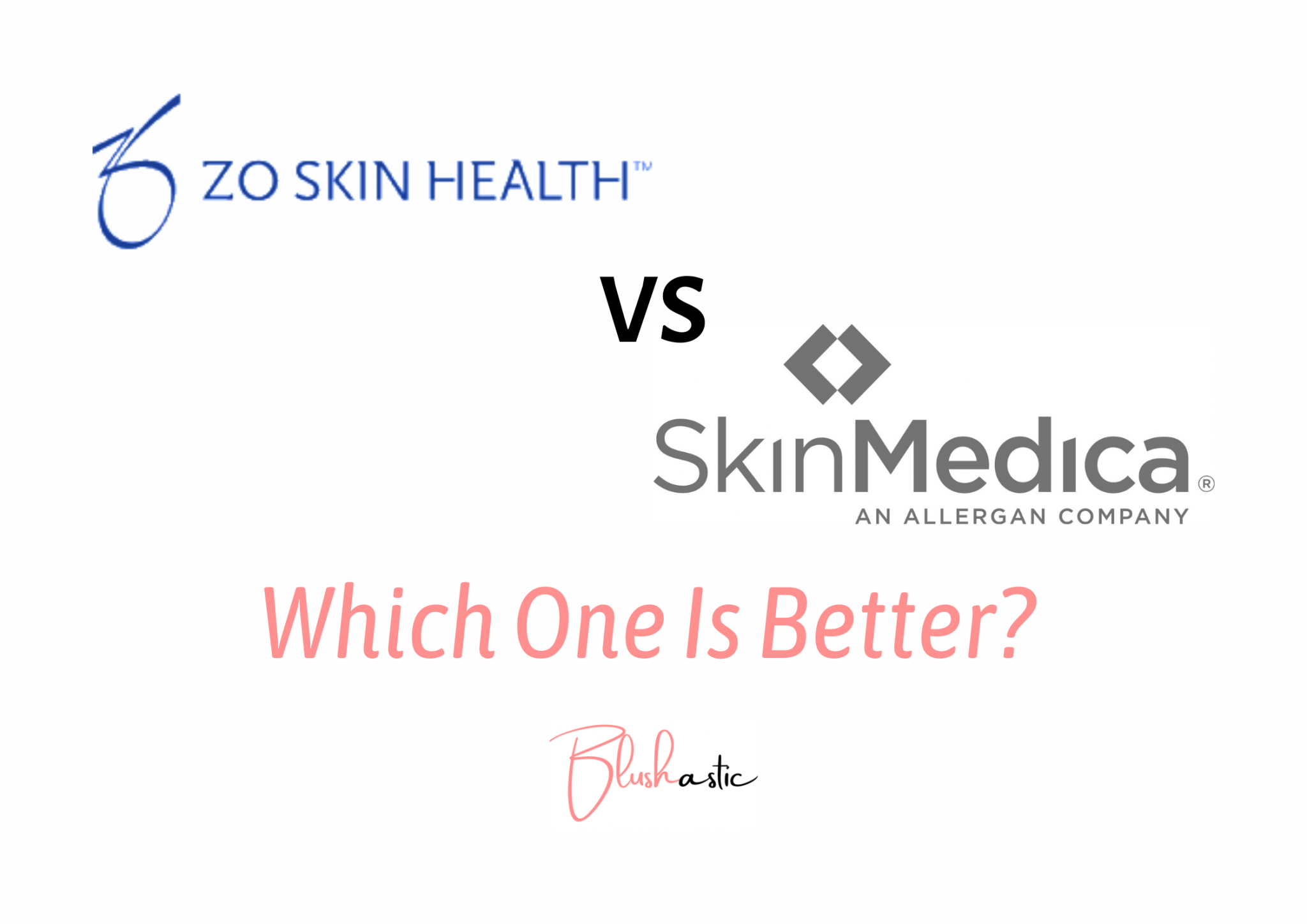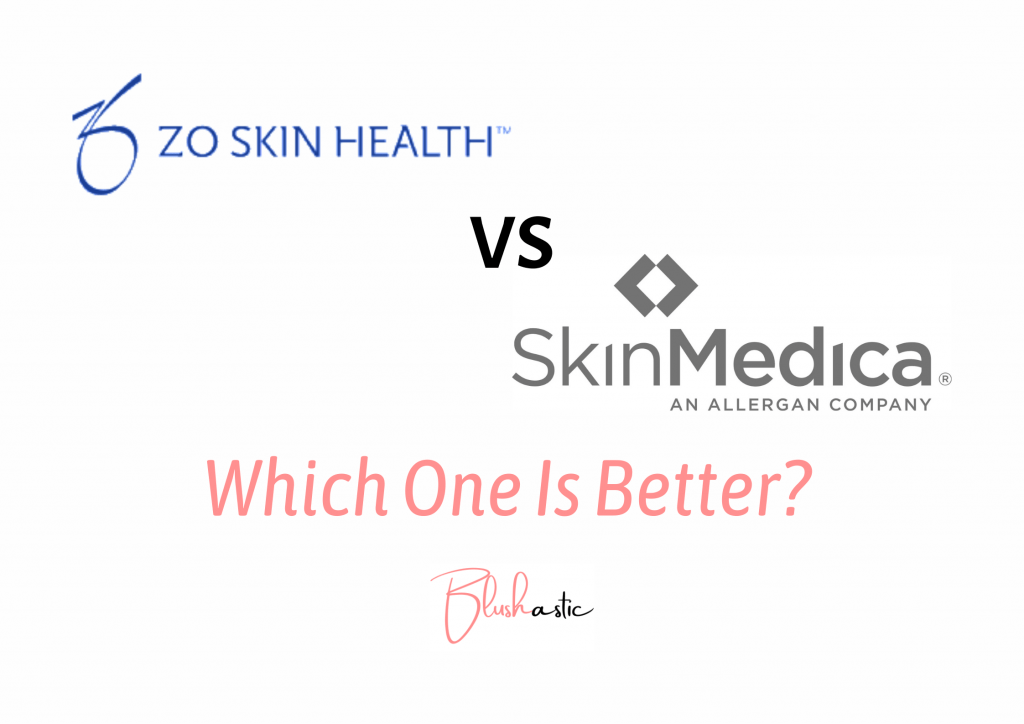 They should share their honest review after using it for some time. This is how you can determine if the product is worth buying. We can only trust reviews of these major brands. We are going to settle a debate between Zo Skin Health VS Skinmedica. These are big brands that have a vast range of products. We need to compare the contrast both the brands to find out the better of the two. 
Zo Skin Health VS Skinmedica | Which One Is Better? 
The market has many brands with a wide skincare range. It can make you very confused about which product you wish to buy. Most of the standard and popular products among women are anti-aging skincare ranges. Using anti-aging skincare can be an issue as you must understand your skin needs and fix them with the appropriate skincare products. 
Zo Skin Health and Skinmedica are among the top brands and compete in the market. They have similar products and excellent formulas. Dr. Obagi founded Zo Skin Health, and they have a fantastic response. The primary intentions of the brand were to treat anti-inflammatory agents, DNA repair, barrier function enhancement, and non-hydroquinone pigment control. Dr.Richard Fitzgerald founded Skinmedica.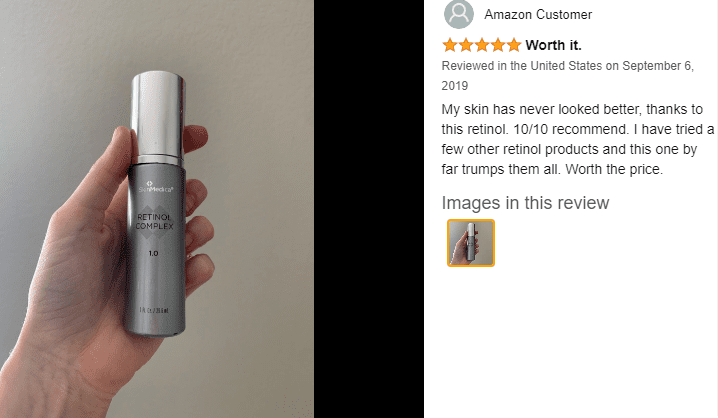 It was established in 1999. Their primary aim is to promote the look of healthy and younger-looking skin. There are some similarities and differences between the two brands. However, both brands make restorative and healing products for your skin. Most of them are made to treat skin aging and cleanse the skin. 
Ingredients | Zo Skin Health VS Skinmedica 
Zo Skin Health 
Some of the primary ingredients used in Zo Skin Health's products are as follows. 
Glycerin and Alcohol are some of the common ingredients in Zo Skin. Glycerin is hydrating and builds a moisture barrier for your skin. It can lock in moisture in your skin. Vitamin C in it can prove that it can brighten skin. Alcohol can be positive as they reduce the pore size, and it can help you smooth your skin. They can also tighten your skin, and the decreased pore size can be beneficial for pouring the oil from the pores.
Salicylic and glycolic acids can be essential in your product as they can be the primary ingredients for cleansing your pores and removing dead skin cells from the surface of your skin. Mandelic acid can brighten your skin. 
Disodium acetyl glucosamine phosphate can be beneficial for reducing the appearance of signs of aging. It can ease dryness, fine lines, wrinkles, and dehydration. Red ginseng extract can reduce signs of aging and promotes collagen production. It can tighten your skin and make it firmer. Vegetable protein can attract moisture from the surroundings as it is an emollient. It makes your skin feel hydrated and plump. It improves the texture of your skin and makes it softer. 
Tetrahexyldecyl ascorbate is a vitamin C ingredient that can enhance your skin and complexion. Jojoba esters can successfully clean your pores and exfoliate dead skin cells. They are also moisturizing and softening for your skin. 
Skinmedica 
Skinmedica has no unique ingredients; they have well-proven and tested ingredients that are bound to provide good results. 
Retinol, niacinamide. Vitamin E and ceramides are some of the ingredients of their Retinol Complex product. Retinol can enhance the texture of your skin and make it look more healthy. However, you need to be tolerant towards retinol; if you are a new user, you must develop a tolerance towards it. Vitamin E and ceramides are nourishing for your skin and soften your skin. Niacinamide can reduce wrinkles and fine lines on your skin. They can reduce the visible signs of aging and make your skin look healthy. 
Hyaluronic acid is one of the primary ingredients of their hydrator. Hyaluronic acid can be extremely hydrating and moisturizing for your skin. It can lock moisture in your skin and make your skin soft. It can improve skin texture. 
Their Essential Serum has an APS complex. The complex contains a mix of peptides, antioxidants, and vitamin C and E in it. These ingredients have anti-aging benefits. They can reduce fine lines and wrinkles. Some of them, like arbutin, can also reduce dark spots and other discoloration on your skin. It can improve the texture of your skin and make it better with use. 
Their TNS Eye Repair serum contains peptides and botanicals. They can depuff and make your eyes feel energetic again. It can make your eyes feel fresh and effectively affect the region around your eyes. The serum reduces fine lines and wrinkles around your eyes; it can also be effective for hiding under eye bags. 
Like Zo Skin Health, their exfoliating serum contains glycolic acid and salicylic acid. They are great exfoliants and can sweep away the dead skin cells from your skin. It can unclog pores and not cause any breakouts. 
Similarities and Dissimilarities 
There are some similarities between both brands. Zo Skin Health and Skinmedica are companies born in the same time frame. They have a similar journey and were started by a dermatologist. Zo Skin Health has many excellent reviews. People compare it with a number of skincare giants but it came to light that Zo Skin Health was liked by many. It has products such as exfoliating polish, hydrator, eye cream, Vitamin C activator, and anti-aging creams are their main products.
Skinmedica has the same products, and ingredients such as niacinamide and retinol are the same. Vitamin C, E, arbutin, and hyaluronic acid are some of the common elements in the two brands. Other similarities are that their cleanser and the exfoliating range are highly effective. It can correct hyperpigmentation and discoloration in your skin too. This is also a common benefit in both companies. 
There are some differences between both brands. Zo Skin Health is an older brand with many reviews to vouch for. There are more positive reviews about Zo Skin Health than the Skinmedica reviews. Skinmedica has some complaints regarding the texture of its product and the way it feels on your skin. This is not the same with Zo Skin Health. There are a few differences but more similarities between the two products. 
Pros and Cons | Zo Skin Health VS Skinmedica 
Zo Skin Health Pros 
Their exfoliating cleanser can give your skin good exfoliation and remove all the dead skin cells. It gives your skin a very smooth texture and can improve the surface of your skin. 
The cleanser makes your skin look healthy and improves moisture retention. It also gives you an even texture and toned complexion. The cleaner can give your pores a thorough cleanse. This process removes all the extra oil and sebum from your pores.
The exfoliating polish is responsible for cleaning your pores thoroughly and reducing the pore size. Skin feels smooth and soft throughout the process. This also contains exfoliation qualities and removes all the dead skin cells from the surface of your skin. It can unclog your pores and retain moisture in your skin.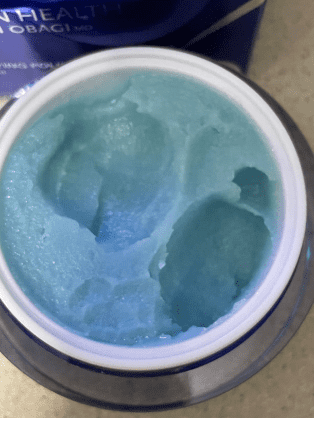 The product, known as the oil control pad, is straightforward and feels soft against your skin. They won't harm your skin in any way and are gentle on your skin. They also make your skin look shiny and healthy. They come 60 in a packet and are value for money. The anti-aging serum can reduce the visible signs of aging and improve the texture of your skin. 
It can also improve the flexibility and firmness of your skin. The serum is lightweight in texture and stimulates collagen production in your skin, skin tightening qualities, and reduces saggy skin. 
This happens because of the increased moisture in your skin which has healing benefits. 
It can reduce the damage to your skin by external stressors. The Vitamin C activator can brighten your skin by reducing dark spots or other skin issues. It visibly improves your complexion because of the presence of Vitamin C. It can also give your face an even skin tone and better skin texture. 
Cons 
These are some of the things that many customers did not like in this skincare range. 

Some of the reviews say that the exfoliation qualities can be too harsh on your skin and disrupt the natural barrier of your skin. 

People also say that some products can make your skin very dry. 

Some of their products are very expensive. 

According to reviews, some of their products don't smell very good.
Skinmedica Pros 
Skinmedica has tons of benefits. They have a wide range of products to choose from. Their Retinol Complex is an anti-aging complex. It can reduce fine lines, wrinkles, and other signs of aging. It is famous for reducing aging signs. They have collagen-stimulating peptides, which can help in skin healing and better skin texture. You need to get used to the retinol in the serum. They have a Hydrator that is moisturizing and deeply hydrating for your skin. 
It contains types of hyaluronic acid that can smooth out the appearance of any wrinkles or fine lines on your skin. The hydrator does not feel heavy or greasy on your skin. It is light on your skin. The TNS Essential Serum can stimulate skin cell growth, healing, and cellular differentiation. It can reduce the appearance of the visible signs of aging. The serum can increase the healthy appearance of your skin.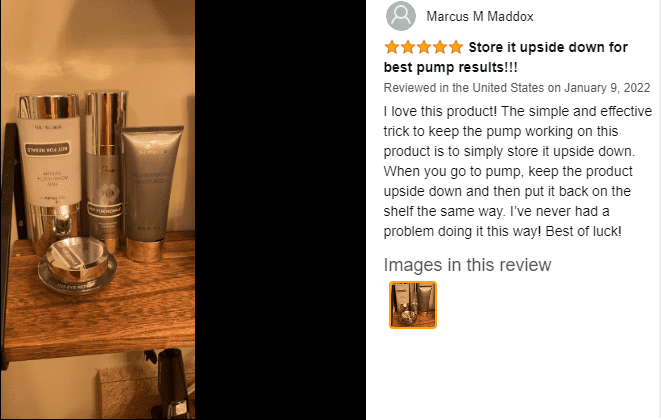 Their products promote a brighter complexion. Their Advanced Serum can improve the health and the firmness of your skin. It can also increase elasticity in your skin. The Eye Repair cream can reduce the puffiness of your eyes. It can also reduce the appearance of dark circles and the visible signs of aging near your eyes. Their Exfoliating Cleanser works with all types of skin, especially acne-prone skin. It can remove the dead skin cells from your skin surface and thoroughly clean your skin. 
Their Pigment Correcting Serum is made of hyperpigmentation and reduces discoloration. It can lighten your skin and give your skin an even complexion. They also have a Total Defense and Repair SPF 34 sunscreen. It can moisturize and soften skin. It feels light on your skin and does not get sticky. Other ingredients can reinforce your skin barrier and make your skin healthier. 
Cons 
There is a doubt that this may not be a cruelty-free brand. 

Some of the products can be irritable, according to some reviews. 

Their products contain synthetic ingredients like parfum, which can harm your skin later in life. 
You would love this comparison: Zo Skin Health VS Obagi 
Customer Feedback | Zo Skin Health VS Skinmedica
Ally's thoughts on Zo Skin Health, "Using Zo Skin Health has been a big blessing. I have purchased many products from the brand, and it has a positive impact on my skin. I have been using their exfoliating polish for a long time now. I have acne-prone skin, and it has been helping me to stop a breakout. I also use their oil pads. They are worth it as they come in a 60-pack of pads and are enough to use for two months.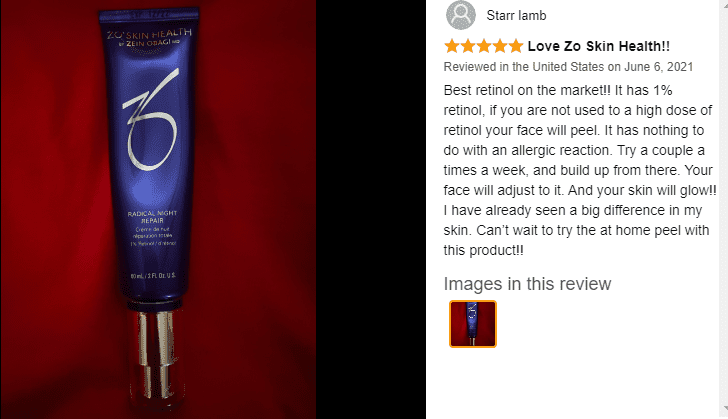 The cleansers and the serums are amazing. They use skin-friendly ingredients; I haven't had a breakout since I started using them. Their anti-aging and activator C serum has benefited me as it can improve your skin's complexion and fade away all the dark spots. It also reduces hyperpigmentation and discoloration on your skin. They have a limited product range, but all their products are high quality." 
Samantha commented about Skinmedica, "I recently started using the Skinmedica skincare range. They have many products to choose from. Since I have a dry skin issue, I started using the hydrator. It is a weightless and light serum for your skin. It can hydrate your skin well and moisturize it for a long time. It can increase moisture in your skin which speeds up the healing process. It has reduced the appearance of fine lines and wrinkles on my face. The serum increases firmness and tightness in your skin. I love their hydrator and would recommend it to everyone.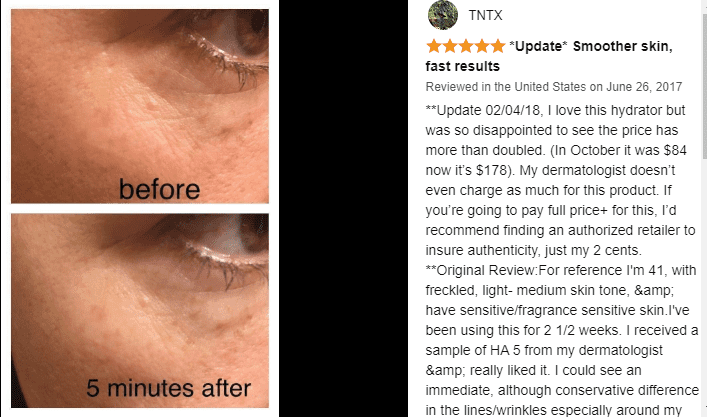 Their Vitamin C and Defense cream were not as good as I had hoped. It felt a little thick on my skin, and I did not see results instantly. There was little change in the discoloration and hyperpigmentation in my skin. In this case, their eye cream is much better. The eye cream reduces puffiness in my eyes and makes my eyes feel very lively. It also reduces the fine lines of my skin. The best thing about the eye cream is that it reduces the appearance of my under-eye bags or dark circles, as you might call it." 
FAQs | Zo Skin Health VS Skinmedica 
What is Zo Skin Health good for? 
Zo Skin Health is suitable for making anti-aging products. It can make good quality, practical products. Their exfoliating polish, eye serum, and vitamin C activator are good examples. These products have excellent reviews and effective results to show for it. They tend to suit all types of skin and do not cause any irritation to it. The eye cream can be very energizing for your eyes and reduces the appearance of other visible signs of aging. 
Is Zo Skin Health making things worse? 
Zo Skin Health is not making things worse. You need to understand your skin type before you buy their products. Their products contain good quality ingredients that can show effective products. Zo Skin Health does not make things worse. Some products may cause some irritation or redness on your skin. This can be a rare case, and we cannot hold it against the brand. The brand is not harmful to your skin; you can buy their products without hesitation.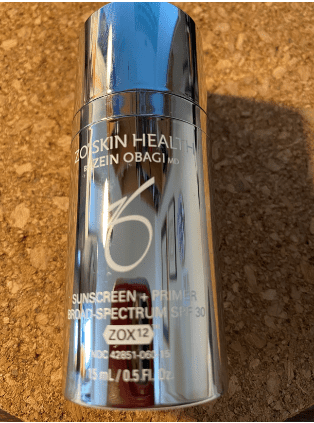 Is Skinmedica worth it? 
Skinmedica may or may not be worth it. Their Hydrator has contrasting reviews. It can be suitable for some people and harmful for others. People with dry skin have said their skin situation worsened after using the Skinmedica hydrator. You need to review all their reviews and decide if the product is worth buying. Understand the kind of skin you have and only purchase compatible products. 
Final Thoughts
The competition between Zo Skin Health VS Skinmedica was not easy. It was a tough comparison as both brands have similar products. They have good competition as their ingredients and products have identical functions. The only difference between the brands is that people are loyal to Zo Skin Health, but it will take for Skinmedica to reach those heights.
In such times, you need to be very careful about the products you buy. You need to be sure of your skin type and if the product will suit your skin. You should opt for either of these ranges if you have anti-aging issues. 
Rebecca is a skilled writer with a passion for makeup and skincare. With years of experience in the beauty industry, she has a deep understanding of the latest trends and products and a talent for creating engaging content that resonates with her readers. Whether she's writing about the latest skincare products or sharing her favorite makeup tips, Rebecca's writing is always informative, entertaining, and inspiring.