In the never-ending field of skincare, finding a product that is different from others and provides efficient results is challenging. If you've been into skincare or are a fan, you probably know the importance of skin moisturization or hydration. Keeping your skin moisturized not only helps your skin look radiant and soft but also targets the appearance of fine lines and wrinkles. Getting a product to do so, moisturizing, and providing anti-aging properties would be akin to discovering a hidden gem.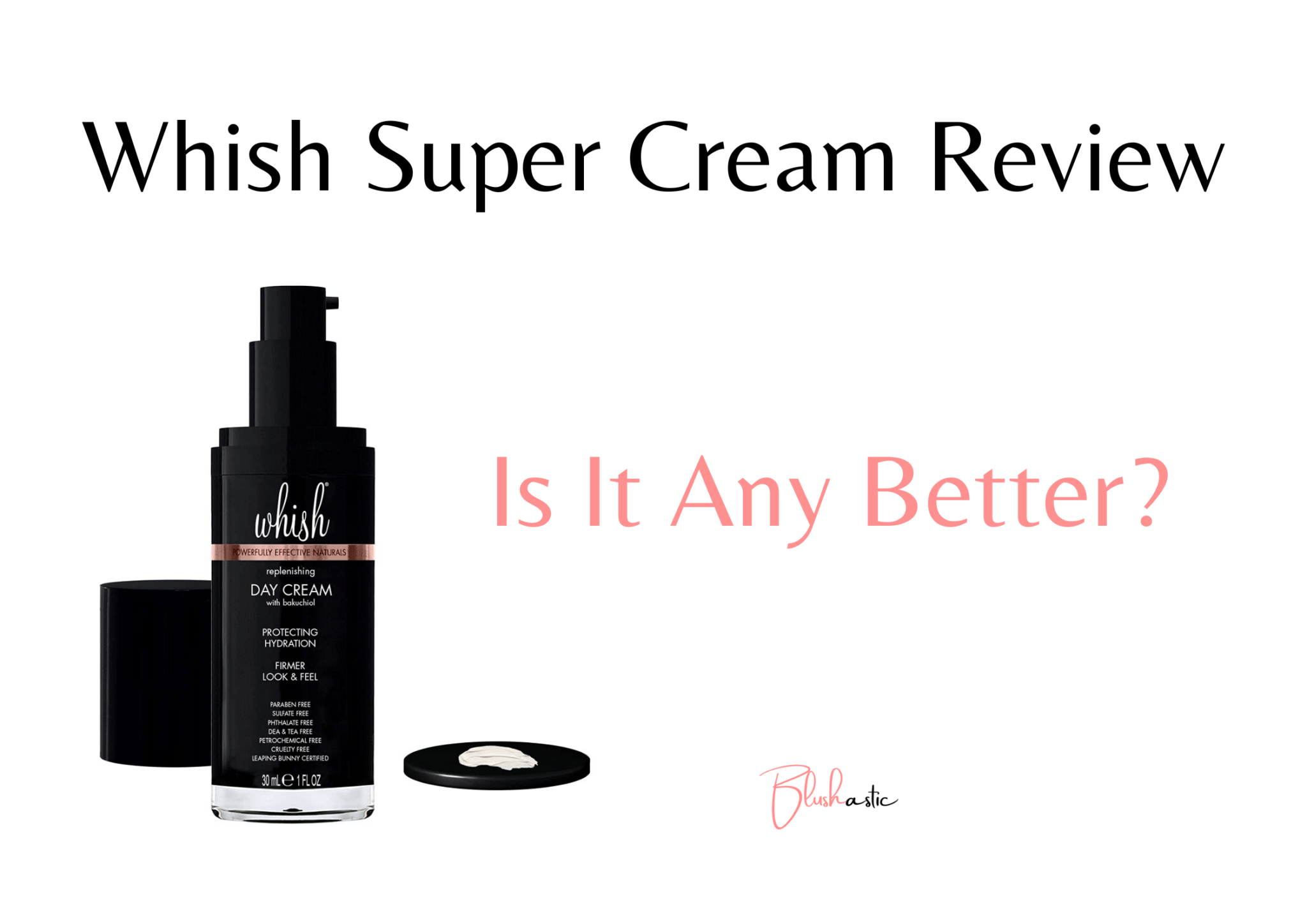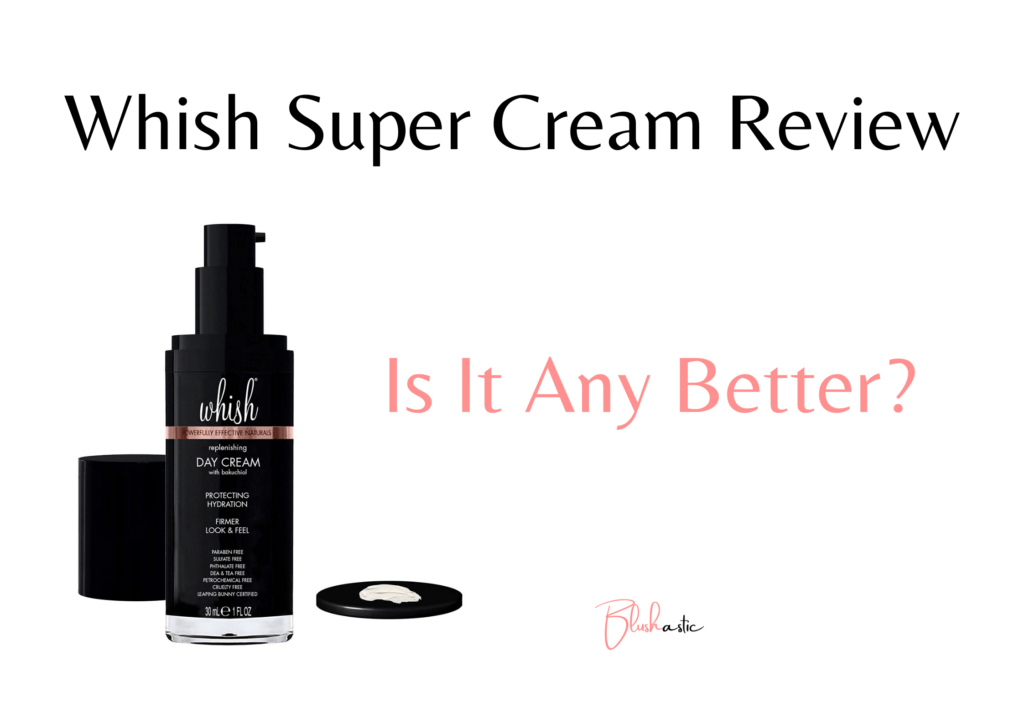 The skincare industry promises new creams, gels, lotions, etc., but one product garnering attention was the Whish Super Cream. Today, I'll provide an insightful exploration with some honest Whish Super Cream reviews to unravel some of its secrets.
Whish Super Cream Reviews | Is It The New Whishful Delight?
The story of Whish all started when the co-founder, Aimee Werner, wanted to shave and borrowed her husband's shave cream. She was so impressed that she went on a journey to create women's shaving creams that worked effectively and smelt amazing. Why would you want to stop at one when success is at your fingertips? She and her husband decided to produce a collection of skincare products infused with skin-loving and nourishing ingredients for your face and body.
Sale
Whish Replenishing Day Cream with Bakuchiol - Retinol Alternative Face Cream - Protects, Soothes, & Hydrates Skin - Firming Face Moisturizer With Natural Ingredients - Paraben & Sulfate Free - 1 fl oz
Made With Bakuchiol Retinol Alternative: Our intensely moisturizing replenishing, day-time face cream is enhanced with bakuchiol, a plant-derived, retinol alternative. Whereas retinol can be abrasive and drying, this powerful, hydrating ingredient is safe for sensitive skin types, evens skin tone, defends against UV damage, helps firm fine lines and wrinkles, and stimulates cell renewal. Say goodbye to harsh retinoids and reverse the clock with this natural alternative.
Tightens & Firms Face & Neck: Refresh your skin every morning with our face moisturizer for women. Formulated with bakuchiol, cheruba fruit extract, and rose hip oil, our ultra-hydrating firming cream works to reduce the appearance of wrinkles and fine lines and even the skin tone, so you can start your day with a youthful, renewed glow.
Repairs & Protects: Gentle on all skin types, including sensitive skin, our daytime, moisturizing face cream protects and calms inflammation with panthenyl triacetate, and ethyl linoleate. Incorporate our deeply hydrating face cream into your daily, day-time skincare regimen to help slow signs of aging and shield your skin from environmental exposure.
Enriching Ingredients: Our face cream for dry skin boasts a moisture-rich blend with Bakuchiol, cheruba fruit extract, rosehip oil, cupuacu seed butter, glycerin, and chamomile extract to help reduce the appearance of fine lines and wrinkles while soothing and smoothing your skin.
Whish Turns Skincare Dreams Into Reality: What started as a wish for co-owners Aimee and Jesse has turned into a premium skincare brand committed to providing only the most effective formulas. Transform your entire body care routine with our luxuriously hydrating and soothing body butters, serums, masks, treatments, & more. We're committed to making your skincare wish come true one product at a time.
Whish's Bakuchiol Super Cream is a moisturizer that helps moisturize your skin deeply so you don't have to worry about dryness or roughness. Since moisturization and anti-aging go hand-in-hand, this Super Cream showcases its Superpowers by helping minimize the appearance of lines and wrinkles. Hence, your skin looks more youthful and radiant. The more moisturized your skin is, the more plump, healthy, and nourished it seems. For a detailed look at this super cream, let me give you an insight into some of its key ingredients and check if it is worth a try!
Ingredients
Bakuchiol
Bakuchiol is a natural compound extracted from the Psoralea Corylifolia plant, also named 'babchi,' and often referred to as a natural substitute for retinol. In skincare products, it has demonstrated anti-aging effects as it promotes collagen production and helps minimize the appearance of fine lines and wrinkles, contributing to youthful radiance. It is also said to improve skin texture and tone.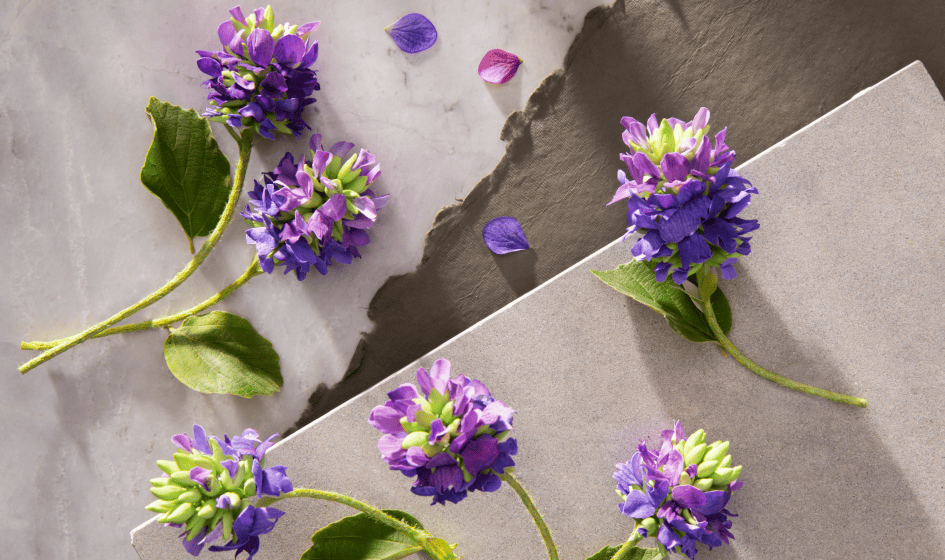 Olive Oil
If you know about skin moisturization, you probably know how excellent olive oil is. It is full of vitamins and antioxidants that help lock the moisture in your skin and deeply nourish and moisturize it. The large amounts of antioxidants packed in olive oil help protect your skin from radical damage or premature aging. It also has anti-inflammatory properties that help treat acne and other skin-related problems. Moreover, olive oil is also said to fight signs of aging, so your skin feels radiant and young-looking.
Sunflower Seed Oil
Sunflower seed oil is enriched with the skin-loving Vitamin E and other nutrients and antioxidants. Vitamin E helps fight premature aging like wrinkles and keeps your skin looking young and radiant. Moreover, Sunflower Seed oil is said to have emollient properties which help moisturize skin.
Shea Butter
A natural ingredient that is enough to make your skin go gaga! Shea Butter has incredible moisturizing properties that help nourish and hydrate skin. It also possesses skin-smoothing properties that strive to leave your skin feeling buttery, soft, and smooth. It also has some anti-inflammatory abilities that help your skin get a calm and healed feeling.
Coffee Seed Extract
Coffee seed extract in this Super Cream is a key benefit as it helps increase and promote anti-aging. With better skin restoration, coffee sed extract makes your skin look healthier and smoother. Many studies have proven that coffee seed extract is an excellent way to eliminate wrinkles.
Watermelon Seed Oil
Watermelon seed oil also possesses antioxidant properties and promotes anti-ageing by minimizing the appearance of fine lines, wrinkles, and other premature signs of aging. With improved skin elasticity, there is no more sagging, and your skin looks more radiant, refreshed, and youthful. To learn more about watermelon seed benefits, you can visit this page.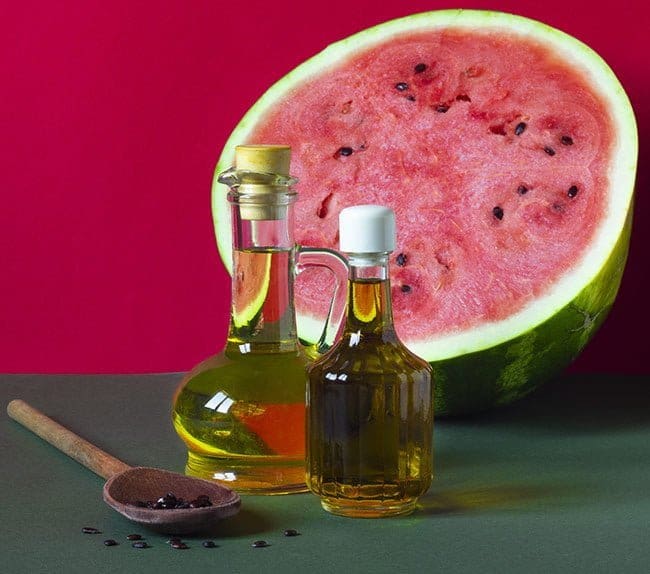 Niacinamide
Niacinamide, or Vitamin B3, is one of moisturizers' most beneficial hydrating agents. To prevent moisture loss, niacinamide strengthens our skin's natural barrier and even helps improve the skin's ability to retain hydration. Your skin looks healthier, soft, radiant, and clear with better hydration. Additionally, niacinamide is also known to be a skin-lightening ingredient that helps brighten your complexion. According to a study, this potent ingredient also significantly improved in combating wrinkles and fine lines while enhancing the skin's elasticity. 
Benefits of Using Whish Super Cream
The super cream is formulated with ingredients to moisturize and provide intense hydration to your skin.
Shea butter and olive oil promote this intense hydration so your skin does not turn dry.
This super cream is also said to be soothing for dry or irritated skin.
Ingredients like aloe vera and shea butter contribute to these healing and soothing properties.
Several ingredients help in nourishing your skin with the proper treatment.
It absorbs well into your skin.
You can apply it on other areas apart from your face, like elbows, knees, etc.
It contains several key ingredients that target wrinkles and fine lines and hence work in eradicating or at least minimizing the visibility of these.
With consistent use, it will leave your skin super soft.
It works gently on your skin.
It doesn't have a strong scent or fragrance.
The cream is formulated without the use of harmful or harsh chemicals.
The brand is Leaping Bunny certified.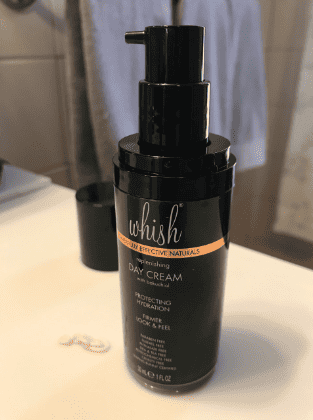 Drawbacks
It is expensive.
There are only a few reviews available, most of which are positive. Hence, it makes the purchase a little risky and skeptical.
Customer Feedback | Whish Super Cream Before And After Reviews
Though a few reviews are available, here are some to better understand what they say about the product.
A user named Yogicat commented, 'I love this product. Though it slightly has a fragrance, it still fades away quickly. Talking about how the super cream works, let me tell you, I am obsessed! I have tried many products, but this super cream makes my skin feel excellent! I use this on my body as well as my hands. Honestly, I can notice a huge difference in my skin's smoothness, softness, and hydration.'
Another user, Jenn, said, 'Oh My God, a big YES! I am in love with it. My friend told me to try it; she was right about it. I apply it on my chest and arms, and I feel I have aged backward because I look younger. It makes your skin tighter and smoother, and the fragrance is amazing. Also, not to forget, I add it on my face and neck, too! Great!'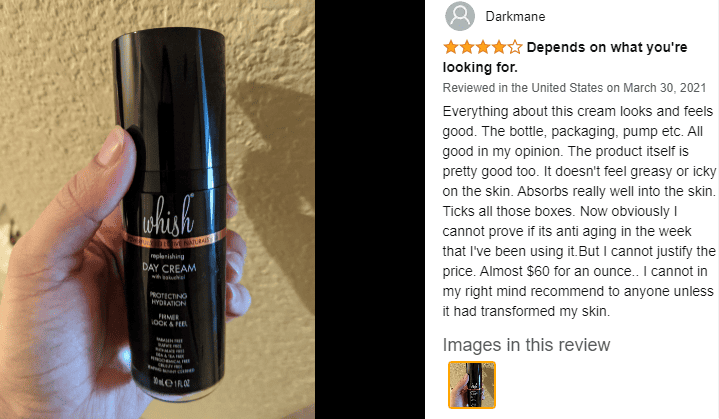 Another user, Denise C., happily commented, 'I have been applying the super cream for 3 months. Honestly, the most visible difference or change I see is how my susceptible skin loves this product. It is very gentle yet very powerfully effective in hydrating the skin. Right now, I am 65 years old, and I never thought I would be this way. I have been searching for the right product since I was 29. I love how my skin stays so comfortable and hydrated simultaneously for an entire day! I request to continue making this cream forever and not change the formula because I use it on my face and body. I was confused and worried while searching for a gentle and powerful firming facial and body cream, which had to be tretinoin-friendly. I am grateful, Whish! You have answered my prayers and granted my wish!'
Another user, Jenno, said, 'It is an amazing product! I use it every single day, and my god, you can see the difference after the first day itself! I am never not going to use it!'
FAQs | Whish Super Cream Reviews
Can I use the Whish Super Cream on my body?
Yes, the Super Cream is a moisturizer designed to be applied to your whole body. You can use it on your dry elbows, knees, chest, neck, etc, so they stay hydrated and moisturized as the cream works by profoundly moisturizing your skin.
Can Whish Super Cream help with wrinkles?
Yes, the Super Cream is formulated to provide deep moisturization and intense hydration. Apart from this, the presence of Bakuchiol in it helps with the reduction of the appearance of wrinkles and fine lines.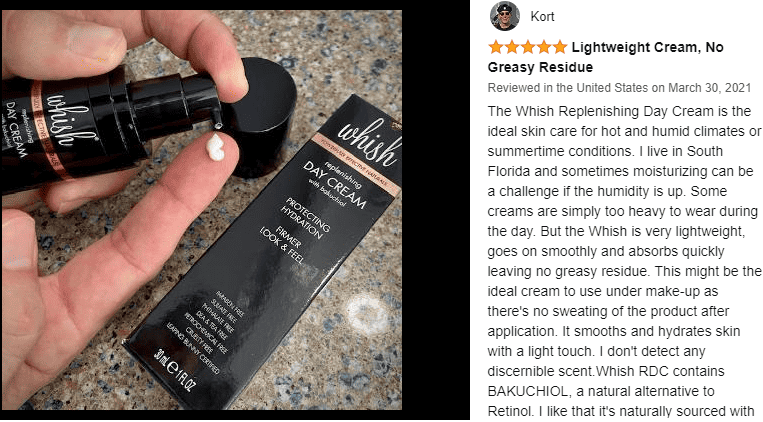 Is Whish cruelty-free?
Since the brand is Leaping Bunny-certified, it is safe to say that it is cruelty-free and does not support animal testing.
Is Whish Super Cream suitable for sensitive skin?
The Super Cream is formulated with ingredients like shea butter and aloe vera, which are gentle on sensitive skin. These two ingredients possess calming properties that help people with sensitive or inflamed skin.
Final Words
Since moisturizers are crucial in maintaining skin hydration and wrinkle prevention, getting your hands on the right product is a relief. Proper hydration helps keep your skin's natural functions active and robust and allows your skin to stay plump and supple. When there isn't plumpness, hydration, or proper moisturization, your skin turns dry and rough, making it more prone to wrinkles and lines.
This Super Cream did an excellent job, providing moisturization and anti-aging properties, especially with the mentioned ingredients. Having the right ingredients, the ones that target hydration is essential. You might feel skeptical about it since only a few Whish SUper Cream reviews are available. If you can try this expensive super cream at your risk and try it, I say go for it!
Marilyn's deep interest in fashion, beauty, and lifestyle has led her to pursue a fulfilling career as a freelance writer and blogger. With her bachelor's degree in fashion design from the Fashion Institute of Technology, she has developed a keen eye for style and trends, making her well-equipped to offer valuable insights into the latest fashion and beauty trends.